Stories from diaspora// Marcel Lazăr – the pianist who tries to revive classical music in the Republic of Moldova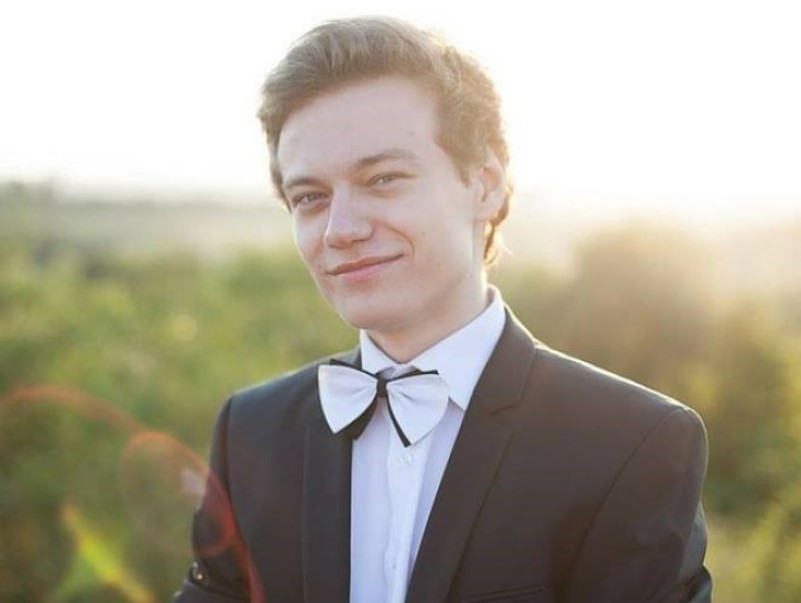 Marcel Lazăr is a talented musician, a romantic soul and a tenacious person that is continuously seeking for development. He never chose the easiest way, in fact, there is no easy way when making music, as he affirms.
About growing up with music
Marcel has been playing piano since the age of 7, when his first piano was bought by his parents. Then, he decided to take music seriously and, at the age of 13, he went to the School of Music "Ciprian Porumbescu" in Chișinău, Moldova. Afterwards, he studied at the Academy of Music "Gheorghe Dima" from Cluj-Napoca, Romania, and at the University of Music and Dramatic Arts Mozarteum in Salzburg, Austria. Marcel sees it as a journey: "From one step to another you get deeper into studying music and infiltrate more into its philosophy. Music is such a mystical and subjective art. The more musicians I meet and more ideas and opinions I hear, the more questions I ask myself, for which, in the end, I hope to get an answer."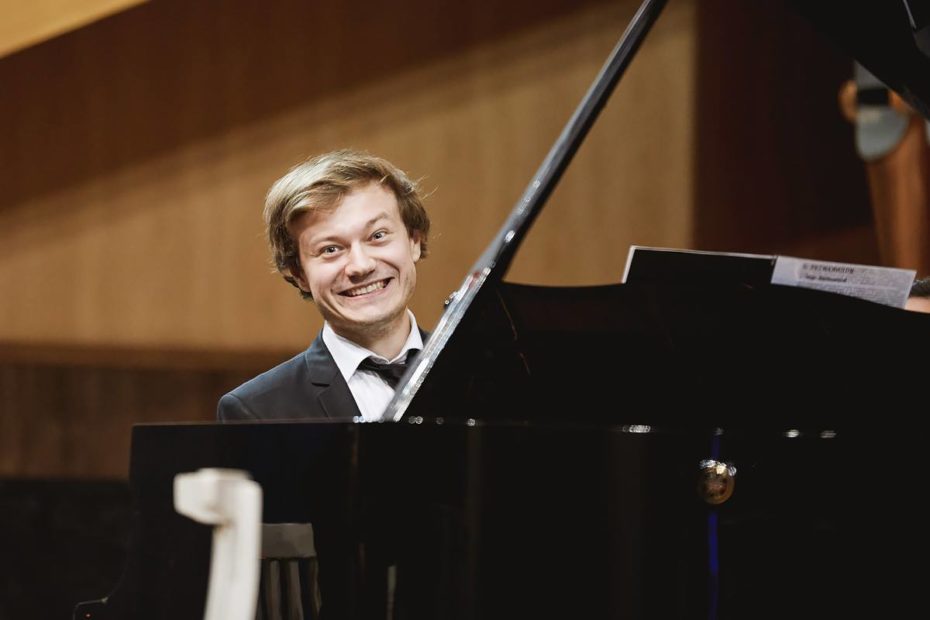 Marcel thinks that music has no borders. It is a universal language used and understood by any individual in this world. "It is said that every second, somewhere in the world a Mozart composition is played. Even tribes in Africa make music. It is different from that in the Western world, but it is certainly music as well."
About being a musician in Moldova
Our protagonist says there is a long path from Vienna to Chișinău and he doesn't refer to the geographical distance. "I think the music listened to in every house depends on the social class and the education level of the population, but there are many exceptions. In Vienna, if you walk on the streets, you see music stores almost at every corner. That is telling us something. In Germany or Austria, it is a normal thing for children to know how to play an instrument. A common practice for doctors, economists or lawyers is to meet at evening and play chamber music. At least, that was a normality in the 19th century, while in Moldova there were still no schools," says Marcel.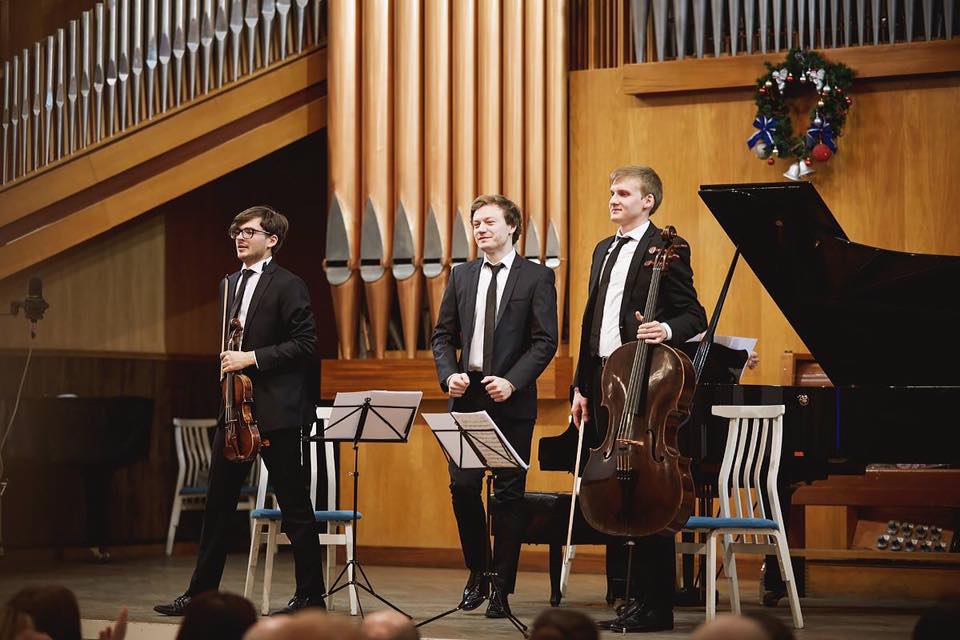 In Moldova, as Marcel states, the situation is totally different.
"It's hard to be a musician in Moldova. People do not know what this means. Many think it's a game, or even worse – a waste of time. There is a big difference in the way people look at a young man who is carrying his violin in Chișinău and the way people do it in Vienna or Berlin."
"Culture and education are strongly linked to each other, that is why we have a single ministry for them. A developed and strong society means educated and cultivated people. I read somewhere that to destroy a state, no attack is needed, it's enough to destroy its schools. I think through education and culture, i.e. books, music, painting and theatre one can change the society," Marcel says.
Marcel claims that people of Moldova aren't guilty of not having a high culture in music. "People's priority is, first of all, having food on their table, only afterwards they think of going to a concert or an exhibition."  In the same time, Marcel expresses his hope for the future of music in Moldova. "Surely, somewhere in a Moldovan village, there is a house where the volume is turned up when a classical music composition plays on the radio."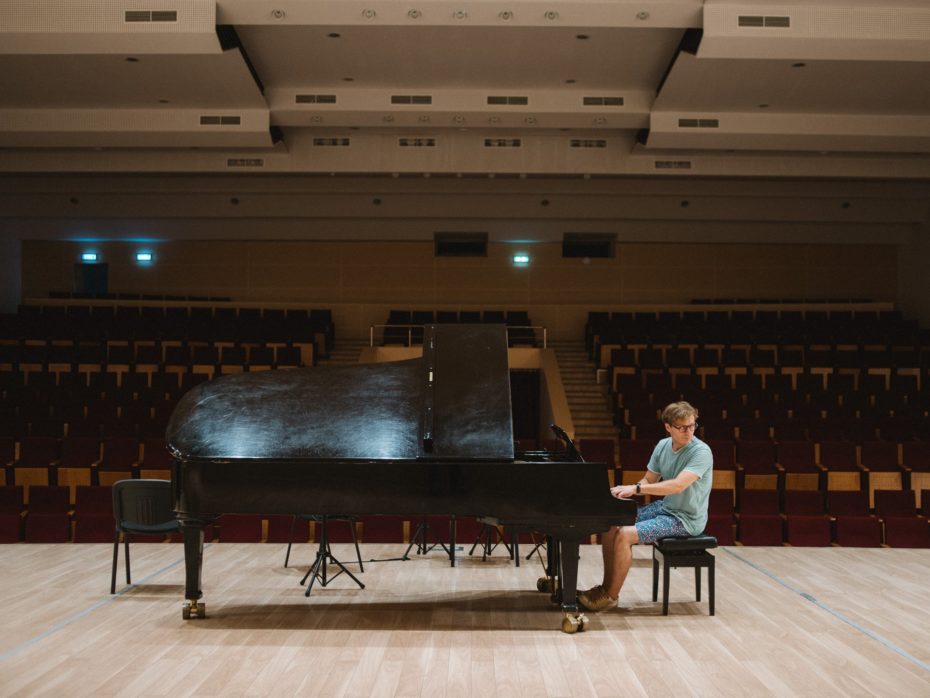 About Moldo Crescendo
Moldo Crescendo is a music festival, a movement of a group of musicians that want to take music home, to Moldova. Their goal – to bring people closer to the universe of music. "In a century where speed, ephemeral things and noise have taken control, we want to bring eternal music and harmony into your lives," states the Patreon page of Moldo Crescendo.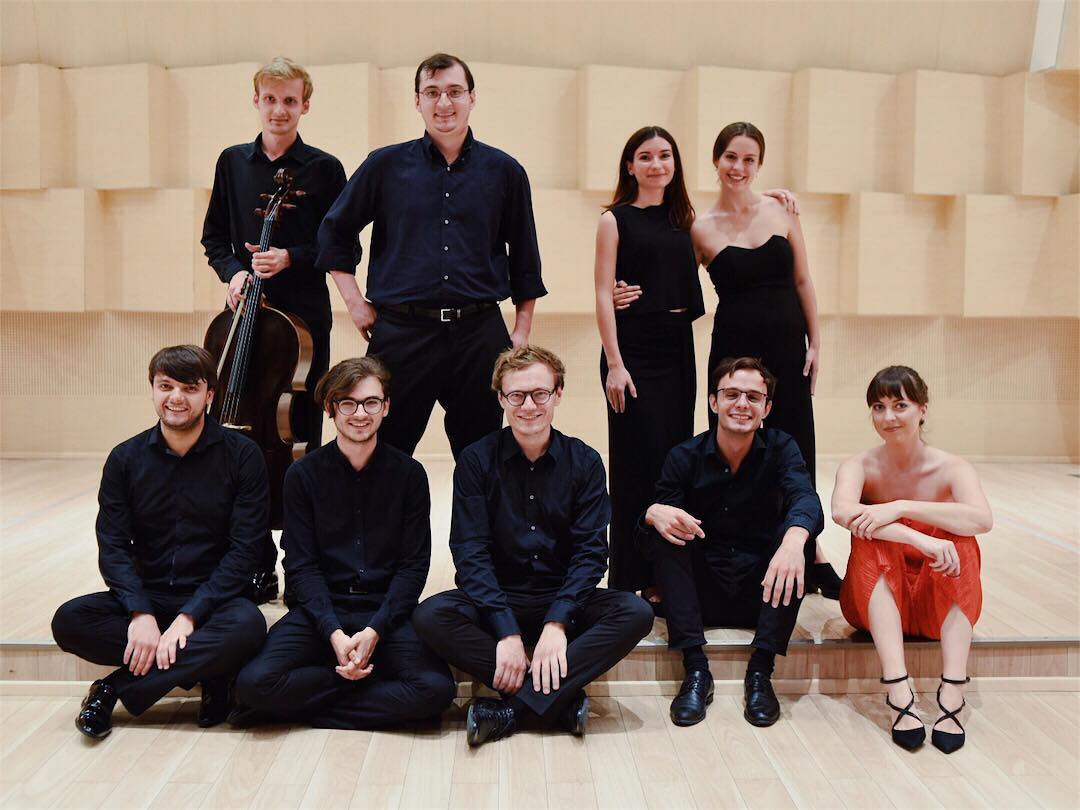 Marcel was the one who brought together the musicians of Moldo Crescendo back in 2015. "We felt a desire to play music together at home, in Moldova. I think we have grown visibly from one edition to another." Chamber music concerts, charity concerts, concerts organised on the street, on parking lots, in museums, in buildings of historical and cultural value for raising awareness about the importance of their renovation, symbiosis events with painters, artists, actors, photographers, are just some ideas they implemented or want to implement in the future.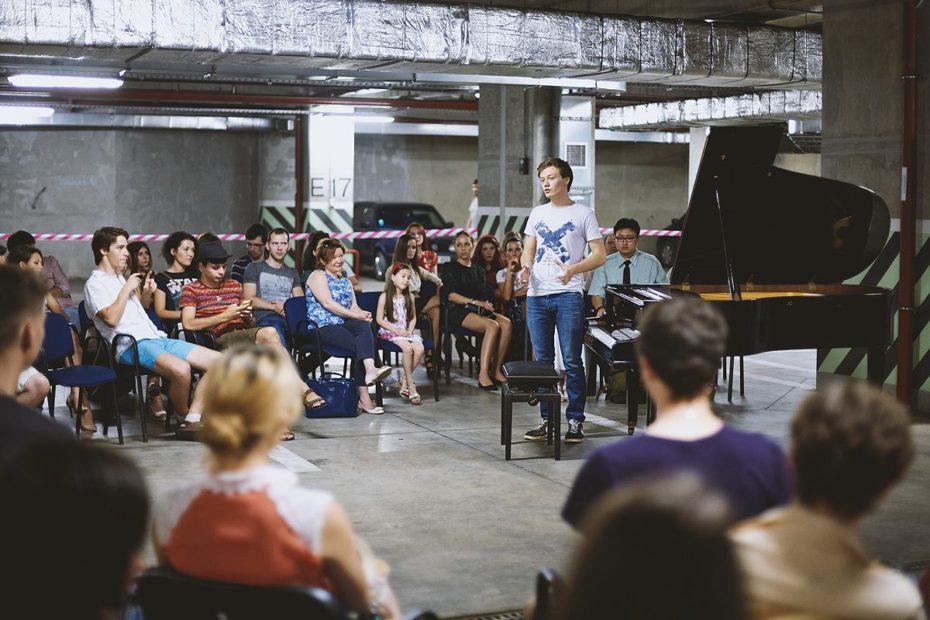 "I think the greatest success was this year's edition of  the festival, when we reached 10 major cities on both sides of the Prut. It was really an experiment and a resistance test. Unusual, for me, was the concert in Sibiu. In a former European Capital of Culture, the hall was almost empty, and we were able to focus so much, as if we had played for thousands of people. Beautiful feeling."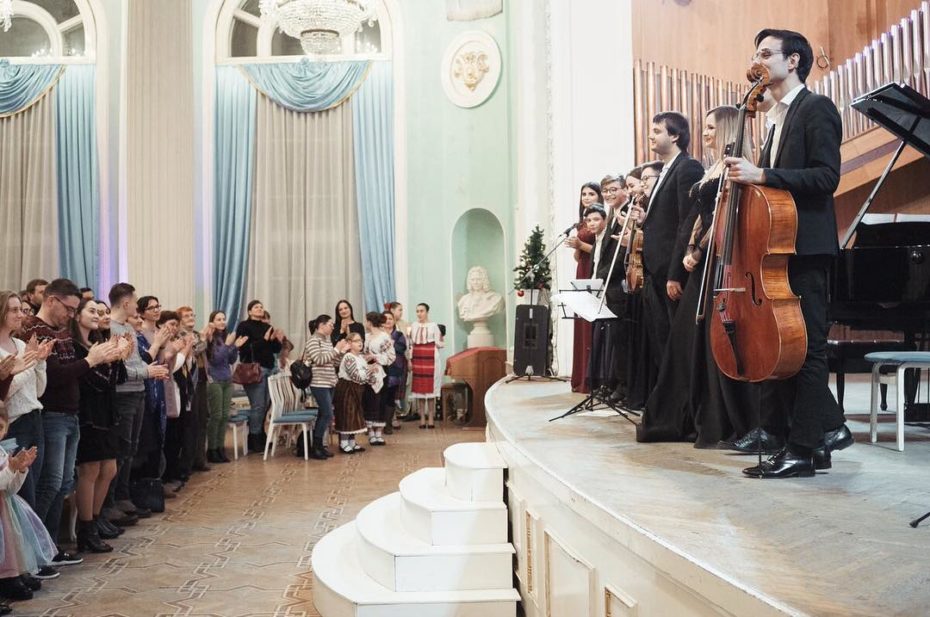 Marcel and his friends try to remain optimistic: "I noticed a different attitude towards music. From our concerts in 2012 to those organised in 2018, people started to understand and enjoy music. That is making us happy." However, he can't look at the world through rose-coloured glasses. "We have made great efforts to convince people to donate for our cause. We spent hundreds of hours of conversation and explanation. I have made many friends, many have listened and understood me. Some of them helped us. Others have distanced themselves from us. Fighting ignorance and indifference is not so easy. There is a great distance from talks to actions. It's painful. That's why we decided to not try to persuade people anymore. We play music. Whoever has ears to hear, will listen to us," reflects Marcel.
Their Patreon account displays today only 15 patrons that donate a total sum of $130 monthly – a tiny amount that is planned to be invested in a website for Moldo Crescendo. But there are still so many unrealized ideas…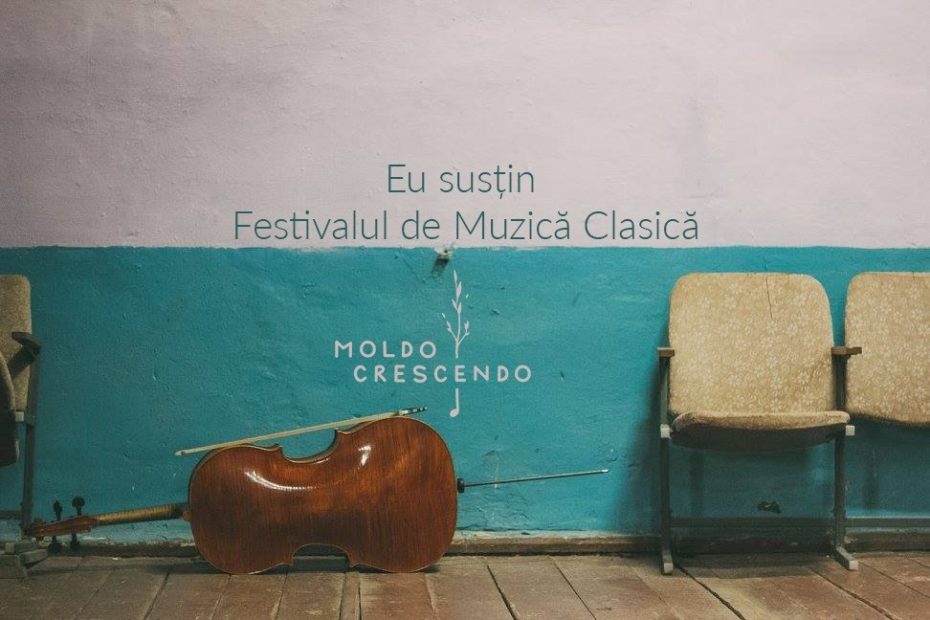 Another challenge they have been facing from the very beginning is the lack of an organizational team. "We have always succeeded in motivating some friends to get involved in the organisational process. Organizing a festival, however, is a full-time job, requiring high commitment, especially in Moldova, where one has to convince people, companies, organizations to donate money for classical music concerts." They still need people in their organisational team and ask for help here as well: "If you are willing to get involved in the organizational process of the Moldo Crescendo festivals, you are more than welcome."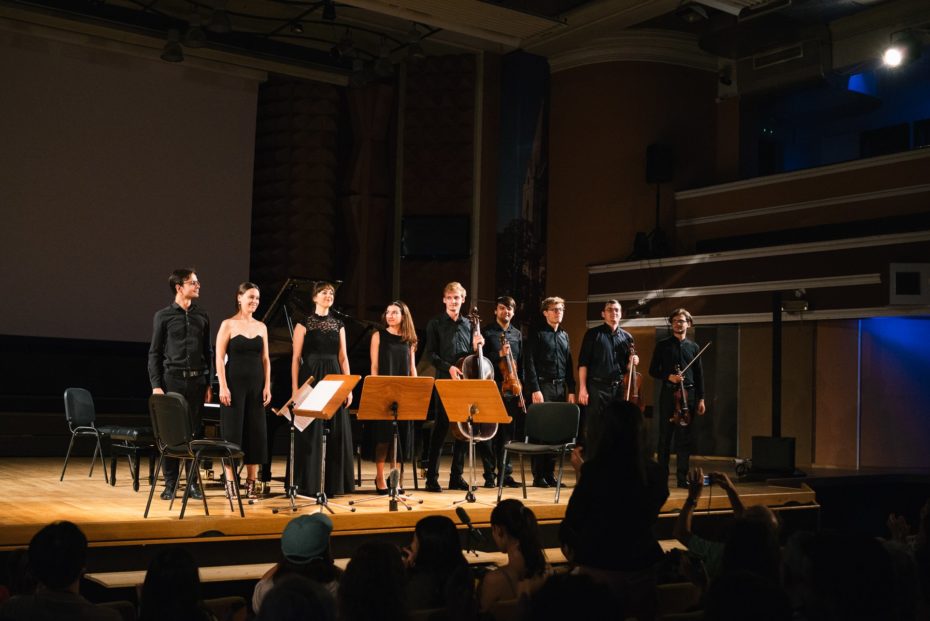 Moldo Crescendo is apolitical. That means one less source of raising more money in Moldova. "Many people do not see a problem as an artist playing today on a red stage and tomorrow on a blue one. I do not know if someone has a different attitude towards us because we are trying to be apolitical."
Marcel lives in Bucharest. He still visits Moldova for concerts. However, he says he doesn't know when the next occasion to come home will be, as he is working on his dissertation at the moment.
All you need to know about the local elections held in Moldova on October 20th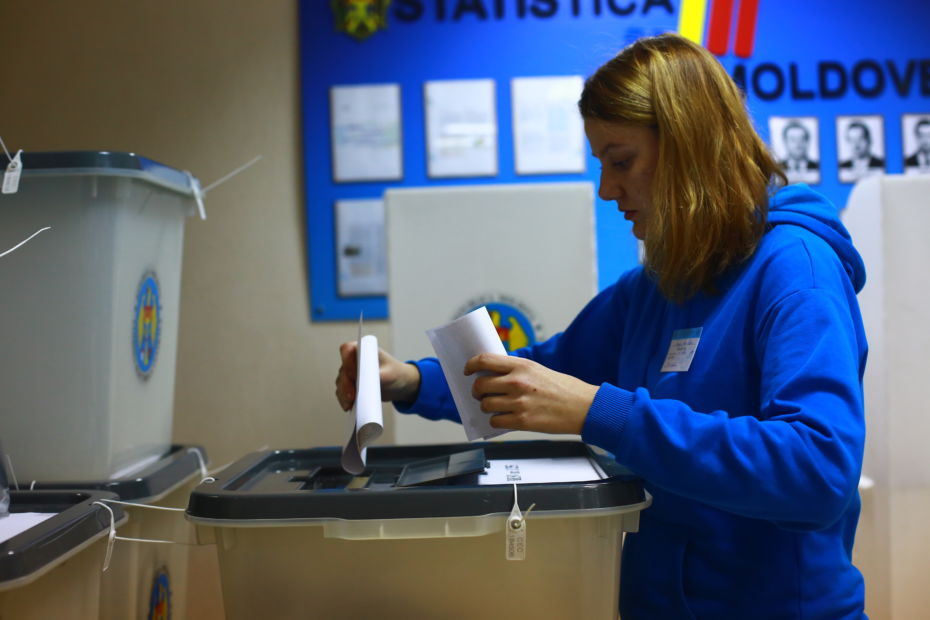 898 mayors, 10 472 local councillors, as well as 1108 district and municipal councillors run in the local elections held in all administrative-territorial units (municipalities, district, cities and villages), except for the localities on the left bank of the Dniester and the municipality of Bender on October 20th.
According to the data provided by the electoral authorities (Central Electoral Commission), there are 3 285 894 people in the State Register of Voters, out of whom 2 818 228 are voting citizens. The voter turnout was 41.68% at the national level, therefore the local elections were validated.
Local elections' results
In the first round, 518 mayors were elected in Moldovan localities: 191 mayors from the Democratic Party, 124 represent the Socialist Party, while the political bloc ACUM has 82 mayors. The Liberal Democrat Party has 26 mayors, the "Șor" Political Party -13, while "Our Party" is represented by 10 mayors. 4 elected mayors are from the Communist Party, 2 represent the Party of National Unity, whereas the Romanian Popular Party and the Liberal Party are represented by one mayor each. At the same time, 64 elected mayors were running as independent candidates.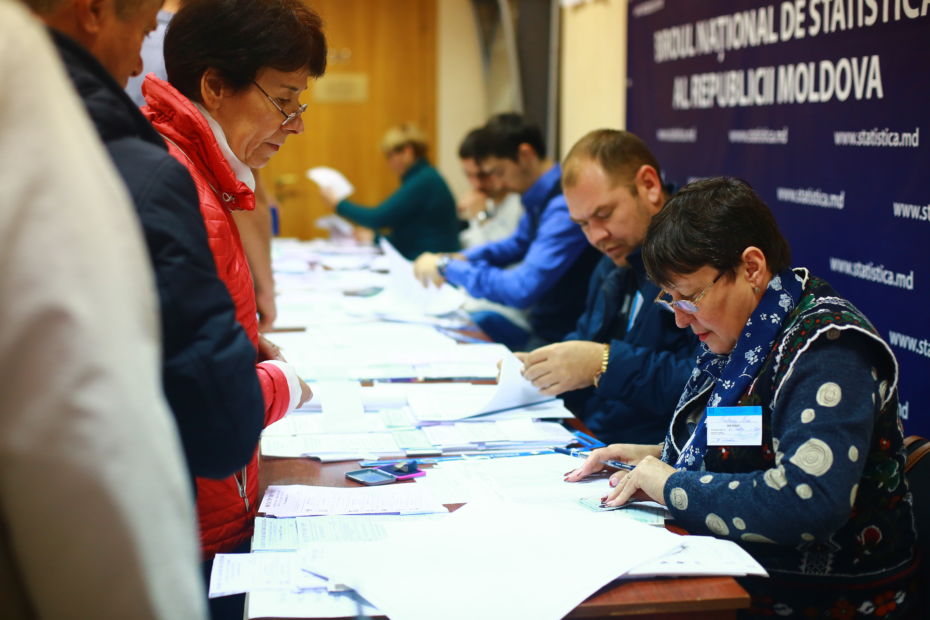 Such big cities as Bălți (Renato Usatîi, the candidate of "Our Party"), Cahul (the independent candidate Nicolae Dandiș) and Orhei (the candidate of "Șor" Political Party Pavel Verejan) already elected their mayors.
As mayors shall be elected with 50% plus one vote, some of the candidates didn't manage to cross the threshold. Therefore, the second round of elections will be organised in 380 localities (including in Chișinău) on November 3rd.
The candidate of the Socialist Party Ion Ceban, who has accumulated 40.19% of the votes, and the candidate of ACUM Andrei Năstase, who was elected by 31.08% of voters will be running in the second round.
It is interesting to note that the elections results in Chișinău follow the same pattern as in June last year, when the same two candidates run for mayor of the capital city, obtaining almost the same results in the first round.
More about the local elections' results here.
Snap parliamentary elections' results
In parallel with local elections, snap parliamentary elections were held for 4 single-seat constituencies, after Andrei Năstase, Maia Sandu, Viorel Melnic and Vladimir Plahotniuc gave up their parliamentary mandates.
After processing all minutes, it was established that the mandates were distributed as follows: one to the Democratic Party, one to the Socialist Party, and two to the political bloc ACUM, according to the preliminary data presented by the Central Election Commission (CEC).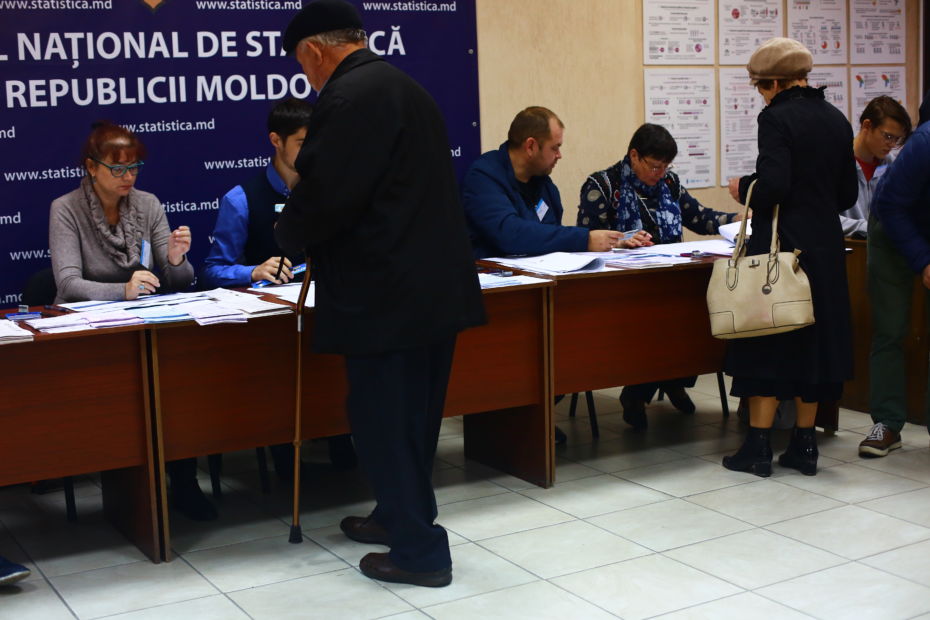 Observation Missions
The Promo-LEX Observation Mission for the general local and new parliamentary elections found 743 incidents reported by its observers, including cases of observers' intimidation, cases of presence of advertising materials, posters, electoral displays within the precinct (100 meters from the polling station), cases of electoral/ negative campaigning to influence the choice of voters, cases of rumours, attempts or even cases of material or monetary rewards offered to voters to influence their choice, cases of organised transportation of voters, cases of unjustified presence of unauthorised persons in the polling stations or within 100m of it, cases of acts of violence or intimidation of voters, cases of unjustified group voting, as well as cases of photographing of the ballot papers or other violations of the secret of voting, etc.
As compared to the parliamentary elections of February 2019, when the members of the Promo-LEX Observation Mission reported 1020 incidents, the current number of reported incidents was lower.
At the invitation of the Moldovan authorities, the Congress of Local and Regional Authorities of the Council of Europe delegated 11 teams of 24 observers to observe the local elections around 180 polling stations across the country.
"Generally, the elections were organised by well-prepared committees, the voting was conducted in an orderly manner and the counting was done in a professional manner," declared Vladimir Prebilic, the Head of the Congress delegation, at a press conference, reported the official Council of Europe page.
The budget
The Central Election Commission has planned a budget of 84 million lei for the first round of local elections. The second round could cost almost 27 million lei, according to the CEC Decision no. 1874 of November 14th, 2018 regarding the approval of the budget of the Central Election Commission for 2019.
More about the elections' process and candidates here.
How much alcohol do Moldovans consume? The repercussions and solutions of this problem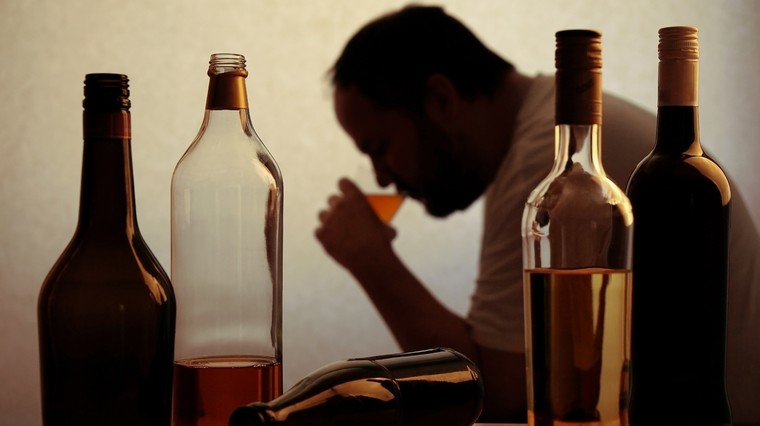 The Republic of Moldova is one of the few countries in this world that celebrates the "National Wine Day". The celebration is organised every year on first weekend of October. Thousands of people gather, at that time, in the city centre of Chișinău to taste newly appeared on the market, as well as popular types of wine produced by wineries from all over the country. The fete of 2019 hosted 68 wine producers.
At the same time, the World Health Organisation (WHO) Global status Report on Alcohol and Health for 2018 says that Moldova has the highest levels of alcohol consumption per capita in the world. Even though the trend of alcohol consumption in Moldova is decreasing, as it dropped from 21.6 litres per capita in 2005 to 15.1 litres per capita in 2016 for persons over 15 years, that still does not remove it from this top.
According to the report, Moldovans mostly drink wine – 57% of their consumption is represented by wine, followed by 25% spirits and 16% beer.
Alcohol and health
It is not as important to analyse the quantity of the drunk alcohol, as the way it is consumed and the effects on the population. Therefore, the same WHO report states that, in 2016, 1907 persons out 100 000 died of liver cirrhosis, 188 out of 100 000 died of road traffic injuries and 799 out of 100 000 died of cancer. According to national statistics, there were also recorded 3.5 deaths per 100,000 people caused by alcohol intoxication in 2016.
Alcohol is the cause of over 200 different diseases, including: neuropsychiatric disorders (epilepsy, depression, anxiety), digestive disorders (alcoholic liver cirrhosis, acute and chronic pancreatitis, alcoholic gastropathy), cancers (of the digestive tract and breast) or cardiovascular diseases (ischaemic, hemorrhagic, hypertension). Sexual dysfunctions are also very common – impotence for men and frigidity for women. When consuming an excessive amount of alcohol, the general tone of the body decreases, the interests, the goals in life disappear.
Alcohol abuse by pregnant women presents an essential danger to the unborn child. When a pregnant woman drinks, alcohol is accumulated in the fetus's body. The toxic effect is extremely high during intrauterine development, causing irreversible damage to the central nervous system of fetus: neurons do not develop properly, some cells are destroyed, others develop abnormally, as Ministry of Health is warning.
Alcohol and teenagers
Young people alcohol consumption is another alarming phenomenon in the Moldovan society. The data (the 2015 ESPAD Report) shows that, in Moldova, 82% of pupils in 8th and 9th grades have consumed alcohol at least once in their lifetime. About 9% of them declared that they already suffered an alcohol intoxication.
Alcohol and drivers
This year, traffic police officers discovered 3751 cases of drunk drivers. Because of drunk drivers, 30 people lost their lives on the country's roads, and 134 suffered traumas. According to the National Patrol Inspectorate, the information campaigns, operations and sanctions applied by the police seem to be ignored by the drivers, which endanger the safety in road traffic.
Alcohol and violence
In addition to the impact on health and high risk of causing traumas, the excessive alcohol consumption may have dramatic social consequences, such as relational problems (deterioration of family relationships, separation, divorce, abuse and neglect of children), loss of friends, material difficulties, loss of work, loss of home, social exclusion, legal issues (fines, imprisonment), inappropriate sexual behaviour (unprotected sex, rape, unwanted pregnancy), etc.
According to the WHO report, men consume 4 times more alcohol than women. Therefore, the consumption of alcoholic beverages increases the risk of domestic violence, especially towards women.
A report from 2011 on violence against women in the Republic of Moldova shows that 79% of respondents consider excessive alcohol consumption to be the main cause of domestic violence and a share of 38.7% of women in Moldova are victims of physical violence because of their consuming alcohol husband, whereas 50,4% of women are victims of sexual violence. Even though the data may be a bit outdated and the situation could have been improved in the meantime, the numbers are more than alarming.
Identified solutions
Moldova has a national policy regarding alcohol consumption, implemented excise taxes on alcohol and restrictions for selling alcoholic beverages. In 2012, the Ministry of Health adopted an eight-year national plan to ban certain advertisements, raised taxes on hard liquor, restricted sales hours and raised the legal drinking age from 16 to 18. Also, the government reduced the legal blood alcohol content, made penalties more severe and increased breath testing.
Various measures are tried to be implemented by the local authorities as well. In 2018, the former mayor of Puhoi village, Petru Frunze, promoted an innovative project. He invited 20 alcohol addicted persons to sign an agreement with the mayor's office, which obligated them to stop consuming alcoholic beverages for half a year. Instead, he promised them jobs and cash prizes worth 1,000 MDL.
The purpose of the initiative was to determine capable to work but alcohol-dependent citizens to be hired and work, thus to reduce domestic violence. Petru Frunze believes that in order to solve the problem of alcoholism in the country, a specialised institution must be created, as Moldova.org reported.
"There should be someone who always watches over them, because otherwise they fall into temptation. It would be good to have an institution at the national level to deal with such things, to develop rehabilitation programs for alcohol addicts. In addition, the problem begins in the teenage years. Even if young people are graduating, they are not encouraged to start to work. There are many jobs that are not so well paid, but still a salary of 5,000-6,000 lei is a better alternative than becoming alcoholic. The state must get involved."
Currently, the project is no longer carried out in Puhoi. However, it may serve as a good example of trying to solve such social problems on the local level.
Last year, the National Probation Inspectorate, which aims to implement the measures of reintegration of the Moldovan offenders in the society, set up a method to fight drunk or drugged drivers: their driving licences are withdrawn. In order to recover them, drivers have to take special courses.
The program was called "Drink & Drive" and started in March 2019, including 12 sessions. During two of them, the beneficiaries go to the Legal Medicine Centre and the Emergency Hospital. They participate in the autopsy process and even wash the bodies or their places of storage, and in case of emergency, they must provide assistance to road accident victims.
At the same time, the National Police of Moldova launched a telephone line (067 112 902) exclusively for the notification of the Police regarding the cases of drivers driving or attempting to drive their cars while being drunk.
A still existing problem
According to Time, accurate figures for Moldova are hard to reach because up to 70% of consumed alcohol is homemade wine. At the same time, while taxes on hard liquor were raised, beer and wine are still cheap. There is no legal requirement of asking beer and wine consumers to present their ID in Moldovan pubs and bars.
Moreover,  the existing regulations are not effectively enforced. For example, most bars and supermarkets don't care about the legal time restrictions, nor the about the legal age limits, especially in the countryside.
The law on preventing and combating domestic violence in Moldova still contains lacuna and is not fully enforced to fight this phenomenon.
Photo: time.com
A new documentary about the Soviet past of Moldova will be soon released – "The Soviet Garden"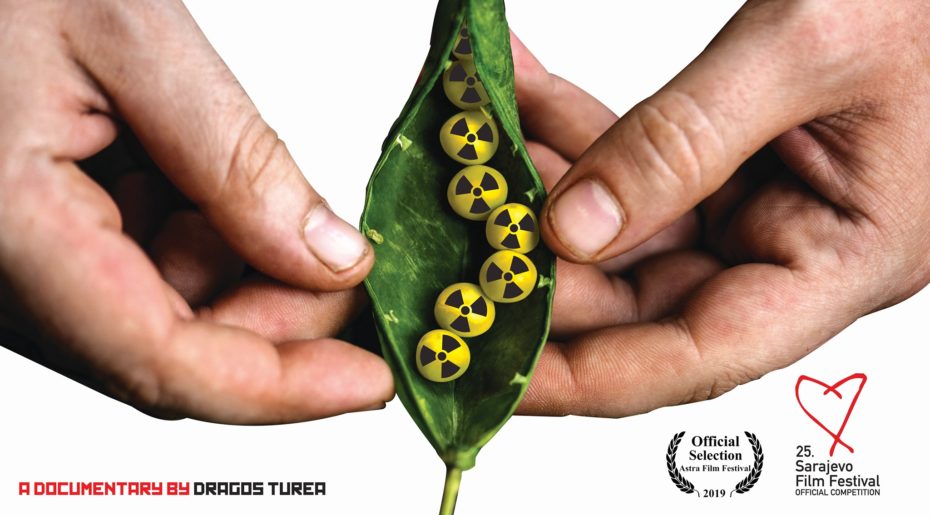 "The Soviet Garden" is a documentary about a filmmaker from Moldova who was investigating the Soviet experiments in atomic gardening. While inspecting his grandmother's mysterious death, Dragos Turea, a filmmaker from Moldova, discovered a secret scientific experiment – the plan of Nikita Khrushchev to transform Moldova into a Soviet Garden through the application of atomic energy in local agriculture.
From the moment Nikita Khrushchev decided so, the Moldovan soil was supposed to radiation experiments. The radiation was used to cause mutations in seeds and fruit to obtain crops that are more resistant to climatic conditions or are of higher volumes. All for the sake of harvesting an unprecedented crop, which will feed the whole Soviet Union. "To get water for irrigating the fields, even the rivers were forced to run up the hill," says Dragoș Turea in the documentary. There were always goals to be reached, records to be exceeded in the Moldovan Soviet Socialist Republic.
People here were very proud that they deceived nature and executed the Communist Party's order to grow high volumes of crop, in order to feed the Soviet working class. The price for those experiments is paid today – radiation infected lands, population still being kept uninformed, more and more people suffering from cancer, infested equipment hidden in bunkers, reduced biodiversity, lost seed heritage… Many of those who were involved in those experiments have died very early.
Produced by Parmis Film Studio and RovaFilm, directed by Dragos Turea, "The Soviet Garden" had its world premiere at Sarajevo Film Festival, which was organised from 16 to 23 August, 2019. On October 31st, the movie will be released in Moldova. The premiere will be at the Patria Cinema.
This is an unique chance for people of Moldova, as well as people from abroad (as the movie will have English subtitles) to get to know more about atomic gardening in Moldova, a phenomenon that was hidden from the public, and maybe to reflect more about the relationship between ecological problems and politics.
The trailer of the documentary:
More information here.
Photo: Facebook/The Soviet Garden