Stories from diaspora// Marcel Lazăr – the pianist who tries to revive classical music in the Republic of Moldova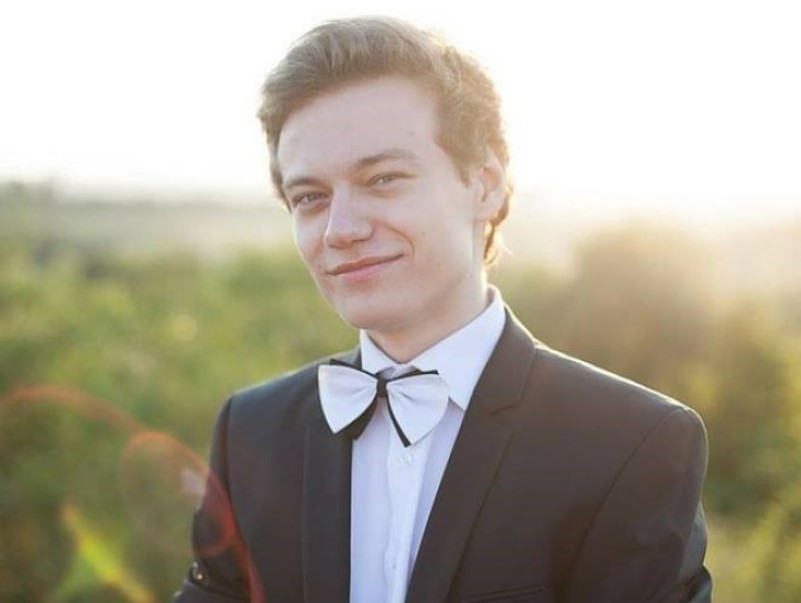 Marcel Lazăr is a talented musician, a romantic soul and a tenacious person that is continuously seeking for development. He never chose the easiest way, in fact, there is no easy way when making music, as he affirms.
About growing up with music
Marcel has been playing piano since the age of 7, when his first piano was bought by his parents. Then, he decided to take music seriously and, at the age of 13, he went to the School of Music "Ciprian Porumbescu" in Chișinău, Moldova. Afterwards, he studied at the Academy of Music "Gheorghe Dima" from Cluj-Napoca, Romania, and at the University of Music and Dramatic Arts Mozarteum in Salzburg, Austria. Marcel sees it as a journey: "From one step to another you get deeper into studying music and infiltrate more into its philosophy. Music is such a mystical and subjective art. The more musicians I meet and more ideas and opinions I hear, the more questions I ask myself, for which, in the end, I hope to get an answer."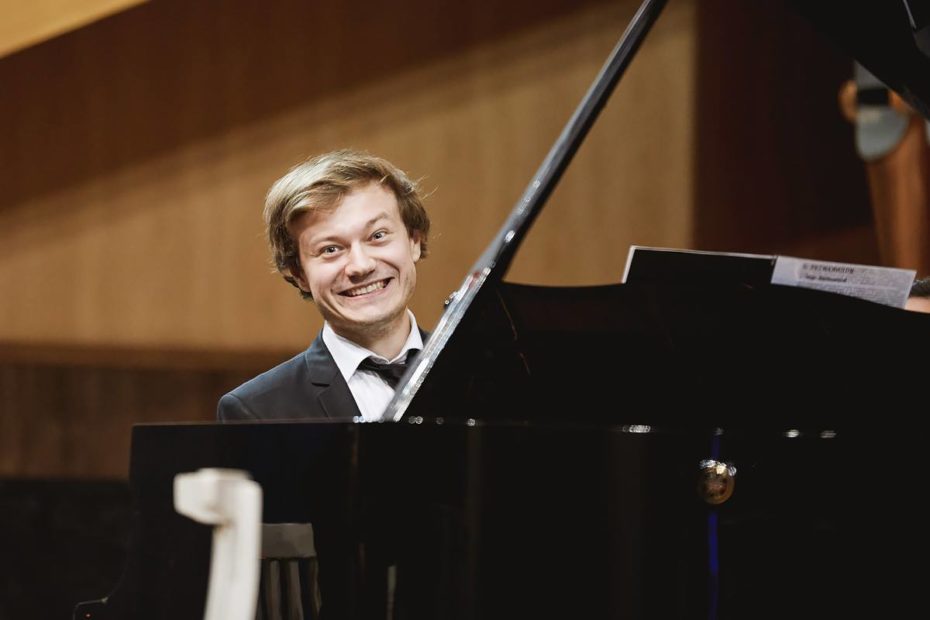 Marcel thinks that music has no borders. It is a universal language used and understood by any individual in this world. "It is said that every second, somewhere in the world a Mozart composition is played. Even tribes in Africa make music. It is different from that in the Western world, but it is certainly music as well."
About being a musician in Moldova
Our protagonist says there is a long path from Vienna to Chișinău and he doesn't refer to the geographical distance. "I think the music listened to in every house depends on the social class and the education level of the population, but there are many exceptions. In Vienna, if you walk on the streets, you see music stores almost at every corner. That is telling us something. In Germany or Austria, it is a normal thing for children to know how to play an instrument. A common practice for doctors, economists or lawyers is to meet at evening and play chamber music. At least, that was a normality in the 19th century, while in Moldova there were still no schools," says Marcel.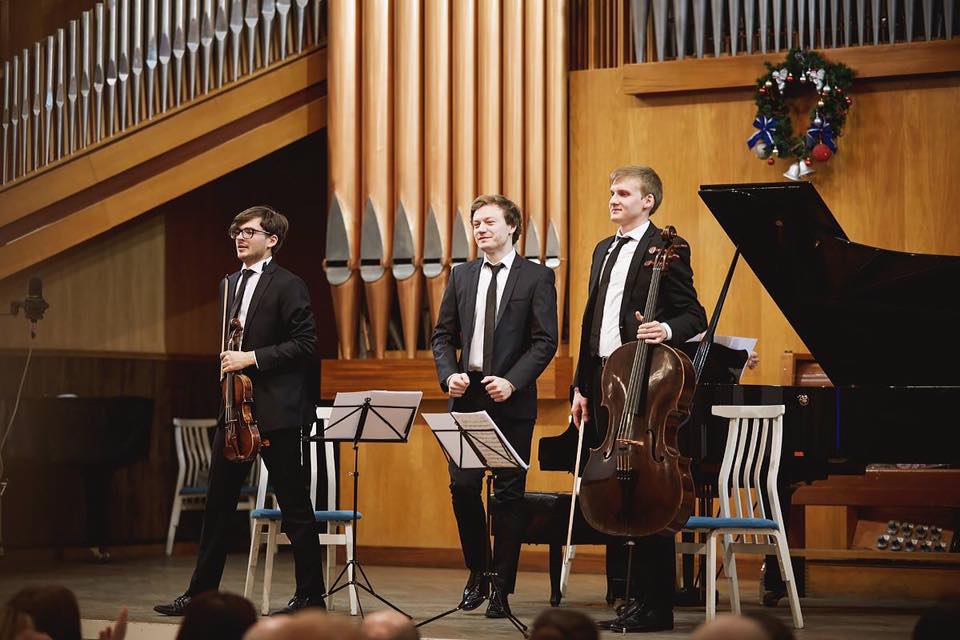 In Moldova, as Marcel states, the situation is totally different.
"It's hard to be a musician in Moldova. People do not know what this means. Many think it's a game, or even worse – a waste of time. There is a big difference in the way people look at a young man who is carrying his violin in Chișinău and the way people do it in Vienna or Berlin."
"Culture and education are strongly linked to each other, that is why we have a single ministry for them. A developed and strong society means educated and cultivated people. I read somewhere that to destroy a state, no attack is needed, it's enough to destroy its schools. I think through education and culture, i.e. books, music, painting and theatre one can change the society," Marcel says.
Marcel claims that people of Moldova aren't guilty of not having a high culture in music. "People's priority is, first of all, having food on their table, only afterwards they think of going to a concert or an exhibition."  In the same time, Marcel expresses his hope for the future of music in Moldova. "Surely, somewhere in a Moldovan village, there is a house where the volume is turned up when a classical music composition plays on the radio."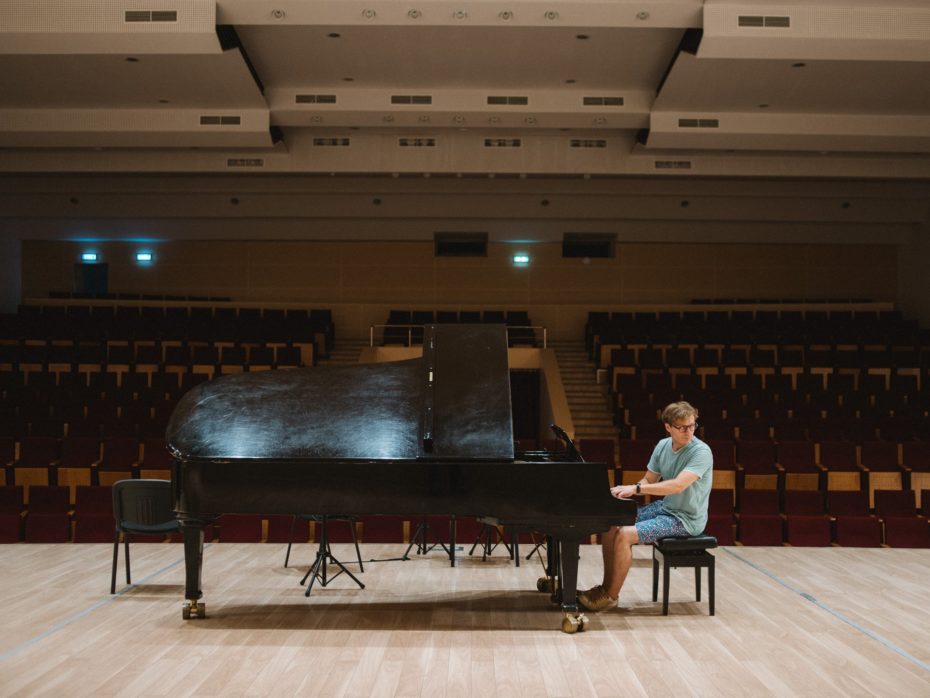 About Moldo Crescendo
Moldo Crescendo is a music festival, a movement of a group of musicians that want to take music home, to Moldova. Their goal – to bring people closer to the universe of music. "In a century where speed, ephemeral things and noise have taken control, we want to bring eternal music and harmony into your lives," states the Patreon page of Moldo Crescendo.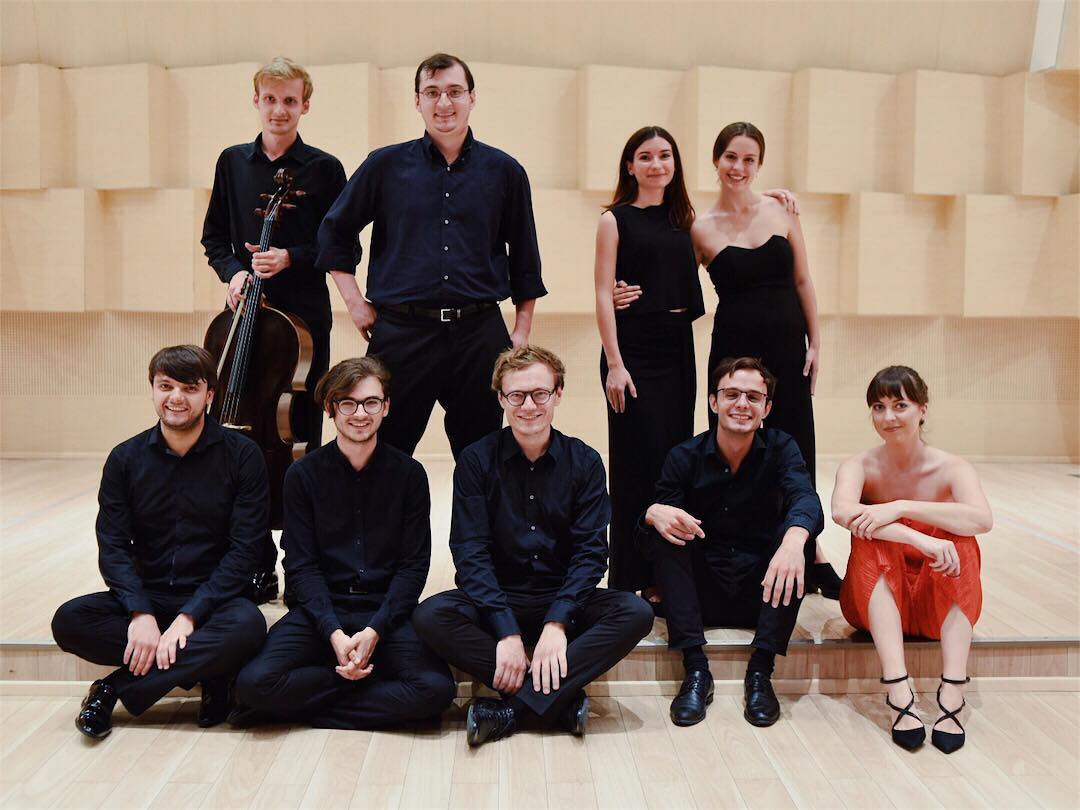 Marcel was the one who brought together the musicians of Moldo Crescendo back in 2015. "We felt a desire to play music together at home, in Moldova. I think we have grown visibly from one edition to another." Chamber music concerts, charity concerts, concerts organised on the street, on parking lots, in museums, in buildings of historical and cultural value for raising awareness about the importance of their renovation, symbiosis events with painters, artists, actors, photographers, are just some ideas they implemented or want to implement in the future.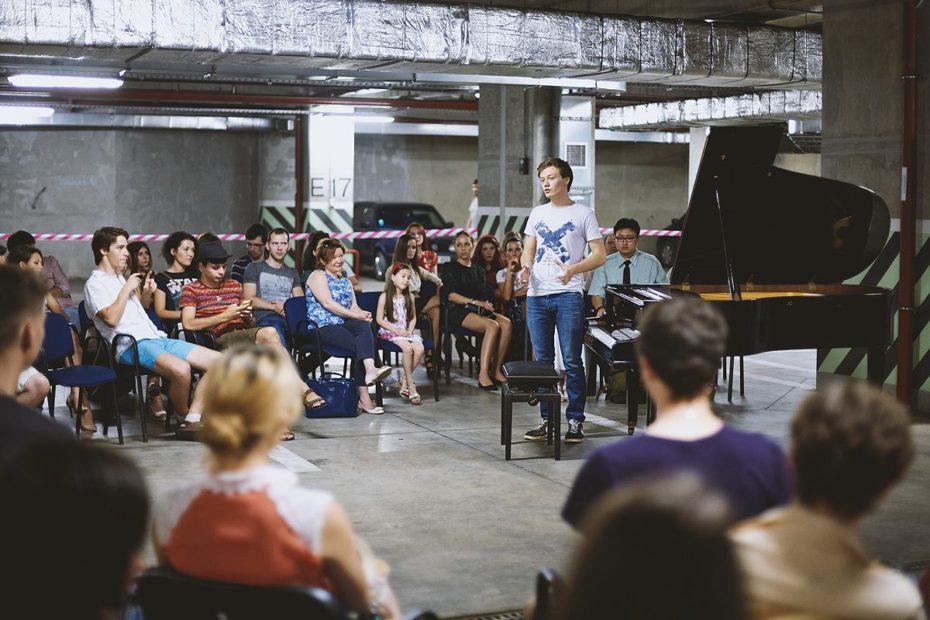 "I think the greatest success was this year's edition of  the festival, when we reached 10 major cities on both sides of the Prut. It was really an experiment and a resistance test. Unusual, for me, was the concert in Sibiu. In a former European Capital of Culture, the hall was almost empty, and we were able to focus so much, as if we had played for thousands of people. Beautiful feeling."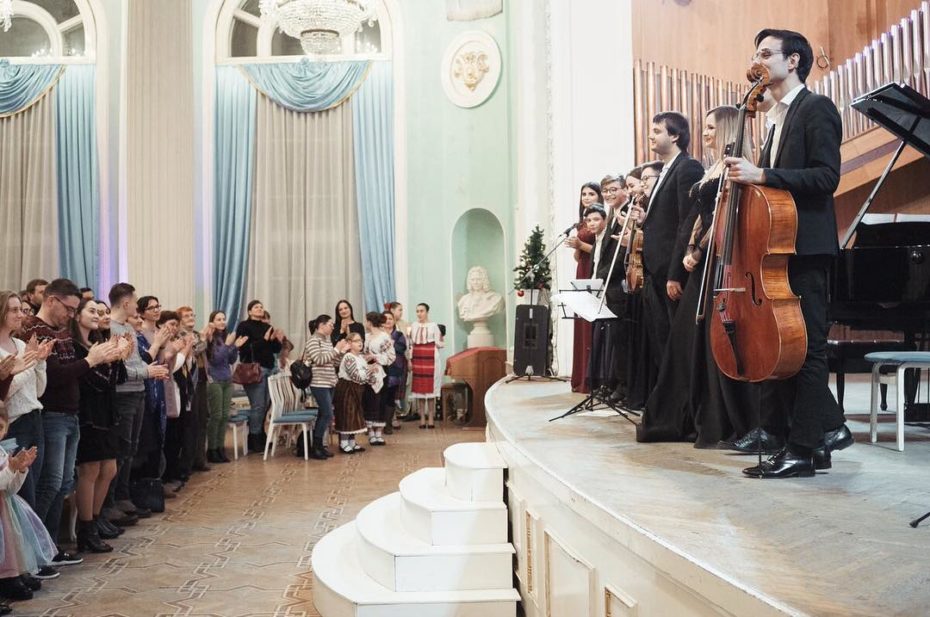 Marcel and his friends try to remain optimistic: "I noticed a different attitude towards music. From our concerts in 2012 to those organised in 2018, people started to understand and enjoy music. That is making us happy." However, he can't look at the world through rose-coloured glasses. "We have made great efforts to convince people to donate for our cause. We spent hundreds of hours of conversation and explanation. I have made many friends, many have listened and understood me. Some of them helped us. Others have distanced themselves from us. Fighting ignorance and indifference is not so easy. There is a great distance from talks to actions. It's painful. That's why we decided to not try to persuade people anymore. We play music. Whoever has ears to hear, will listen to us," reflects Marcel.
Their Patreon account displays today only 15 patrons that donate a total sum of $130 monthly – a tiny amount that is planned to be invested in a website for Moldo Crescendo. But there are still so many unrealized ideas…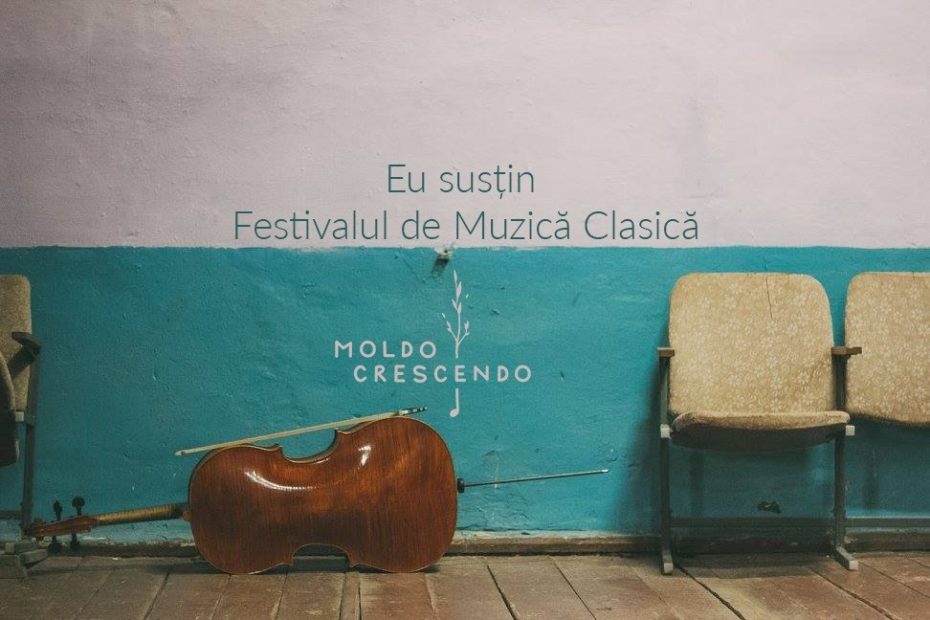 Another challenge they have been facing from the very beginning is the lack of an organizational team. "We have always succeeded in motivating some friends to get involved in the organisational process. Organizing a festival, however, is a full-time job, requiring high commitment, especially in Moldova, where one has to convince people, companies, organizations to donate money for classical music concerts." They still need people in their organisational team and ask for help here as well: "If you are willing to get involved in the organizational process of the Moldo Crescendo festivals, you are more than welcome."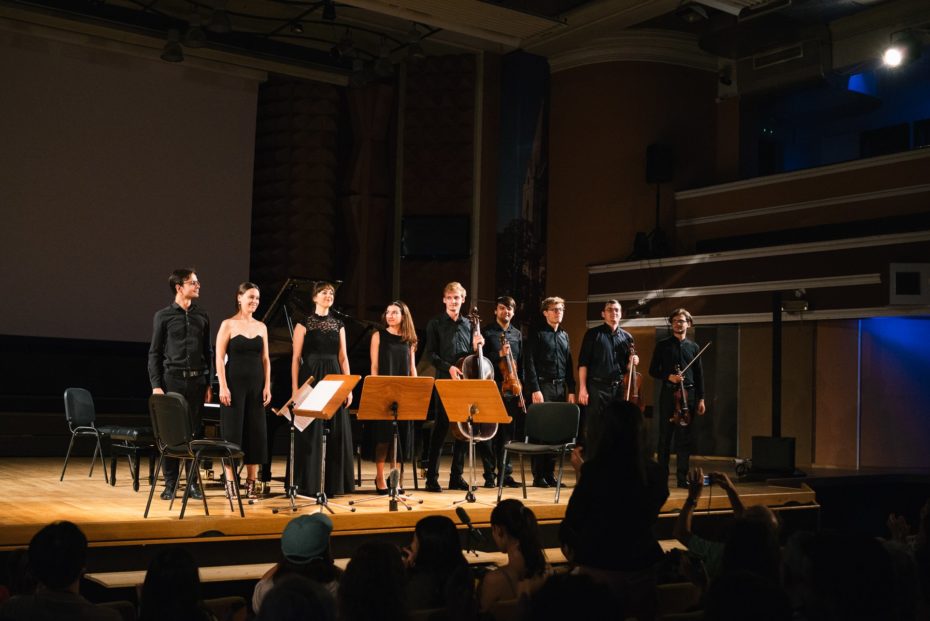 Moldo Crescendo is apolitical. That means one less source of raising more money in Moldova. "Many people do not see a problem as an artist playing today on a red stage and tomorrow on a blue one. I do not know if someone has a different attitude towards us because we are trying to be apolitical."
Marcel lives in Bucharest. He still visits Moldova for concerts. However, he says he doesn't know when the next occasion to come home will be, as he is working on his dissertation at the moment.
An English vlogger in Chisinau: "If I were a politician in Moldova, I'd be ashamed to show my face"
A British YouTube vlogger has published a video about of first impressions in Chisinau. Thrilled by the way the center of the capital looks, the conditions in the underground, the quality of the roads, etc., the vlogger will spend a month in the Republic of Moldova, promising to publish more stories.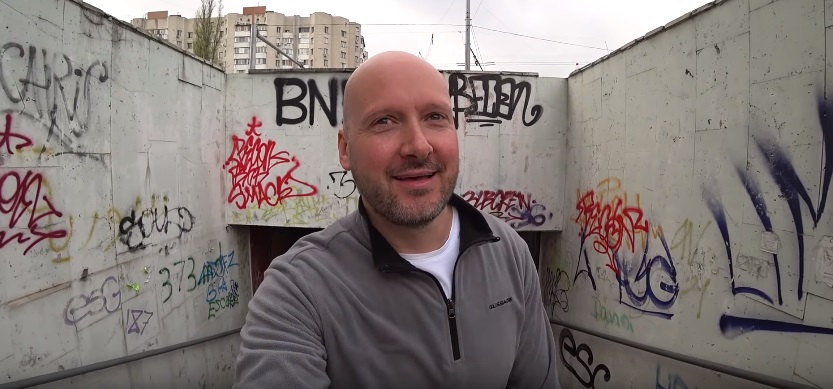 I would be ashamed! If I'd ripped off my nation as these motherf#ckers have ripped of Moldova, I'd be ashamed to show my face."
The vlogger told his subscribers about the "billion dollar bill theft" and criticizes politicians who "have done nothing in their 30 years of independence."
He pointed out that after the collapse of the USSR, the citizens of the Republic of Moldova hoped that a better life awaits them.I
"In Soviet times, Moldova was a well-run, efficient republic. Soviets used to come from all over the SU here. It was warm, there was good wine here, […]. But then independence came, and people wished for something better. But what did they receive instead? They've received nothing but Governments that ripped them off, embezzled cash, escaped the country with stolen billions, and the people are left here to pick up the pieces," he concluded.
Watch episode 2 here:
The "Tower of Water" from Chisinau will be open for sightseeing on Saturdays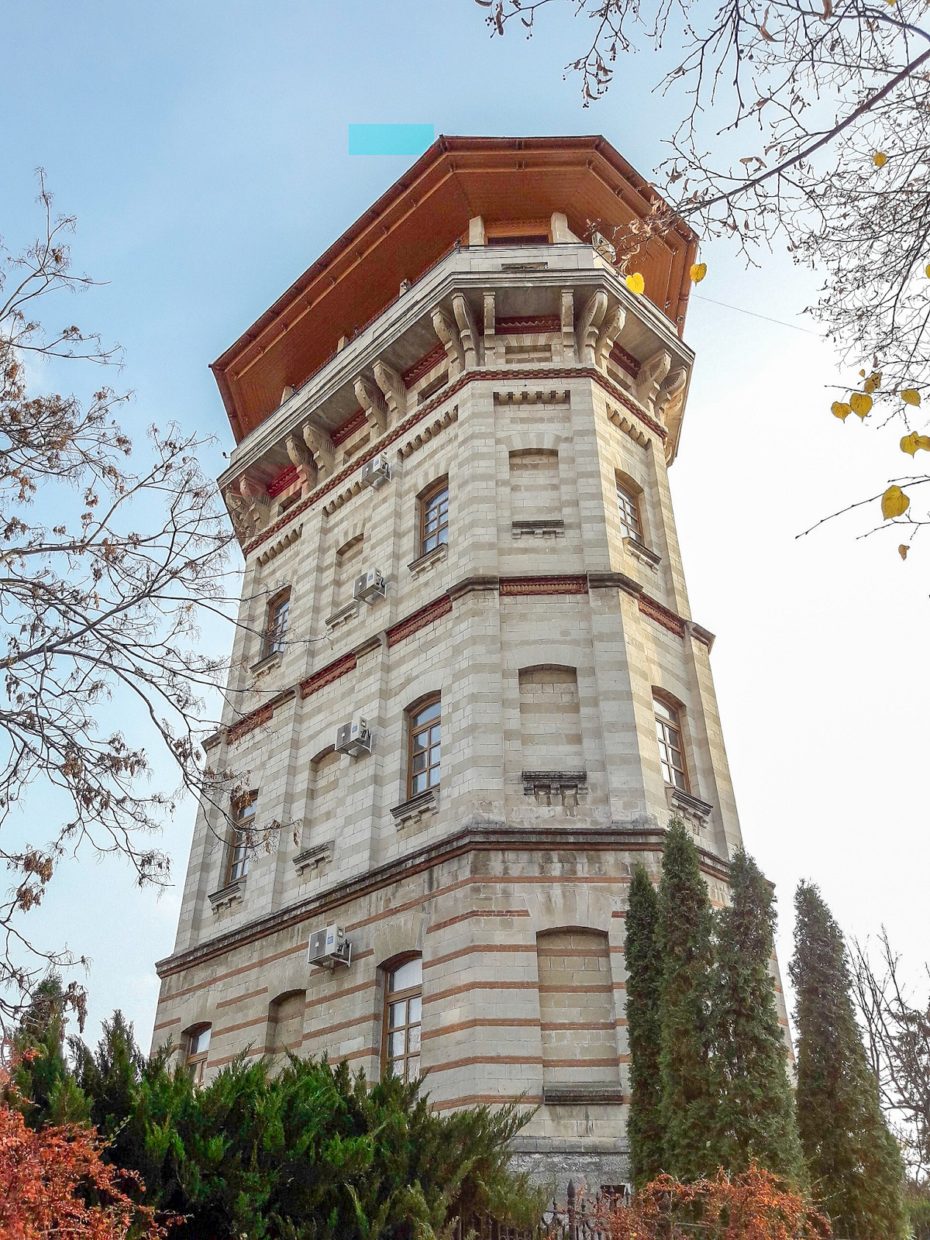 The Tower or the "Castle" of Water, as some historians call it, is an industrial architecture monument, made in an eclectic style. It is at the intersection of Alexei Mateevici and Mitropolit Gavriil Bănulescu-Bodoni streets. The tower was initially meant to secure the city with water. The building has the title of a monument of architecture and art of national importance, introduced in the Register of monuments of history and culture of the Chisinau municipality.
From now on, The Water Tower (The History Museum of the City of Chisinau) is open to the public for sightseeing on Saturdays as well. The decision was made after several parents said they could visit the museum with their children on weekends.
Liubovi Kosman, the museum guide, told IPN that visitors have the opportunity to see exhibits related to the history of Chisinau from the first attestation to the 1980s. Visitors can also admire the contemporary city from the highest point of the capital.
Moldova will participate in "Expo Dubai 2020". The pavilion of our country, divided into four areas: "Discover, Taste, Craft and Invest"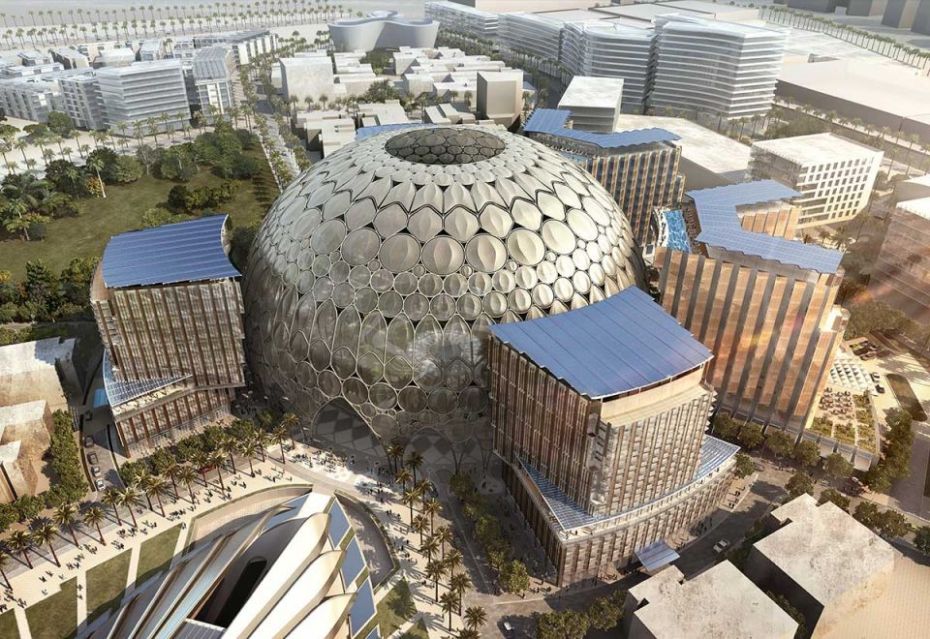 The Republic of Moldova will participate in the World Expo Dubai 2020 Exhibition. According to the concept, our country's pavilion will be divided into four key areas: "Discover, Taste, Craft and Invest".
The Ministry of Economy and Infrastructure announces that visitors will be able to explore the history of our legendary wine, learn about national, cultural, historical values.
At the same time, "Expo Dubai 2020" represents an opportunity to intensify trade, economic, scientific and technological exchanges with other states and companies.
It is an event where new outlets for domestic products will be identified. At the same time, visitors will know about investment projects that might be of interest to business people around the world.
According to organizers' estimates, "Expo Dubai 2020" will be visited by about 25 million people around the world.
"The International Exhibition Center" Moldexpo ", designated as responsible for the organization of our country's participation in this event, must make every effort and respect the established terms. We must make ourselves seen and heard as a state with investment, tourism and cultural potential, "the official said.
The World Expo (World Expo) is the third largest event in the world with an economic, social and cultural impact, and is held every five years, with a duration of 6 months. The Republic of Moldova has previously participated in such events, including in Hanover, Germany (2005), Shanghai, the People's Republic of China (2010) and Milan, Italy (2015).