Stories from diaspora// Dorina Calistru: "Just keep going and don't give up, no matter what."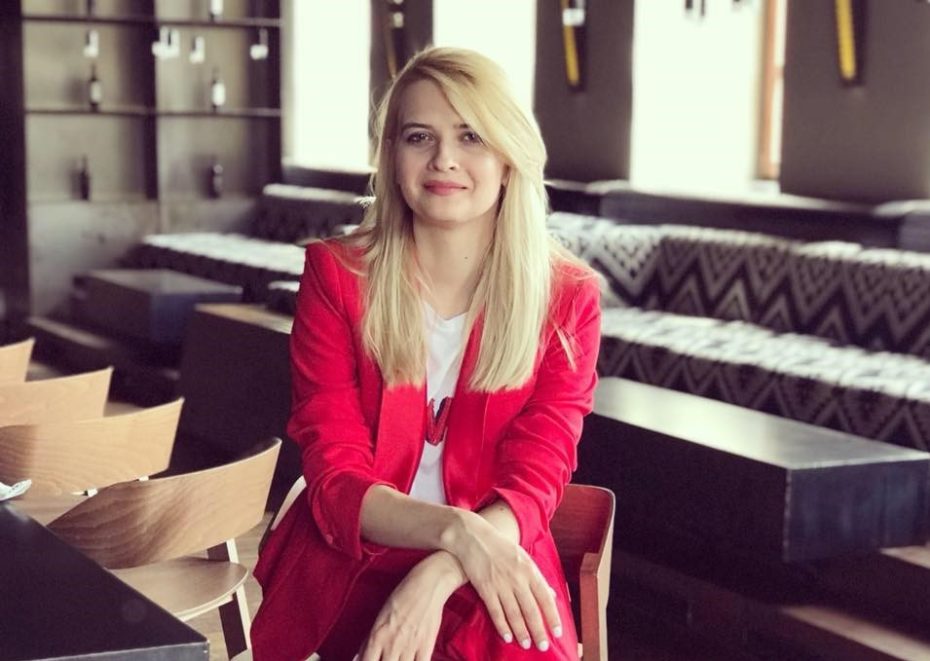 "You should never forget your roots and be proud of where you are coming from.
Be kind to people.
Keep things simple and positive – don't overthink.
Dare to lead.
Use your creativity and forget about fear – it can stop you from being brave."
This isn't a quotation from a motivational text. These are the thoughts and values of a real person who is guided by them. This is a real-life wisdom gained gradually, in time, after a long process of trial and error. This story is about Dorina Calistru – one more member of the Moldovan diaspora who tried her luck abroad. No, she actually didn't try her luck, she made her own luck through determination and a lot of work.
About being an immigrant in London
First, it's never easy to emigrate from your own country, establish abroad, get adapted and build a new life there. It is an axiom with almost no exceptions applied to the Dorina's case as well.
When she first moved to London, her life became very intense. "My first job was a lot of long working hours. Coming from a comfort where you are travelling everywhere by car to a long commute on a daily basis was quite unusual for me. Before I moved, everyone was asking how I would adapt to the change of climate. Honestly, it was the last thing I could think about but one time it hit me so badly… I lost my voice and for 4 days and couldn't speak at all, being forced to take recovery pills for orators. Before, I didn't even know they existed."
London still seems a huge and very busy city to her. "I couldn't get used to the fact that you have to plan way in advance to go somewhere. Sometimes, it can take you 1 hour and a half to arrive to a certain destination," she explains.
However, there were things about London that made her fall in love with this city. "It is very diverse. I like that this city never sleeps. Everything is alive here even if it's rainy and cloudy. It's easy to travel from London to Europe and the US. The most important thing: I am only 3 hours flight away from Moldova. At this moment, I have everything that makes me happy here, except the sun (laughing) – I would prefer a little bit more sun."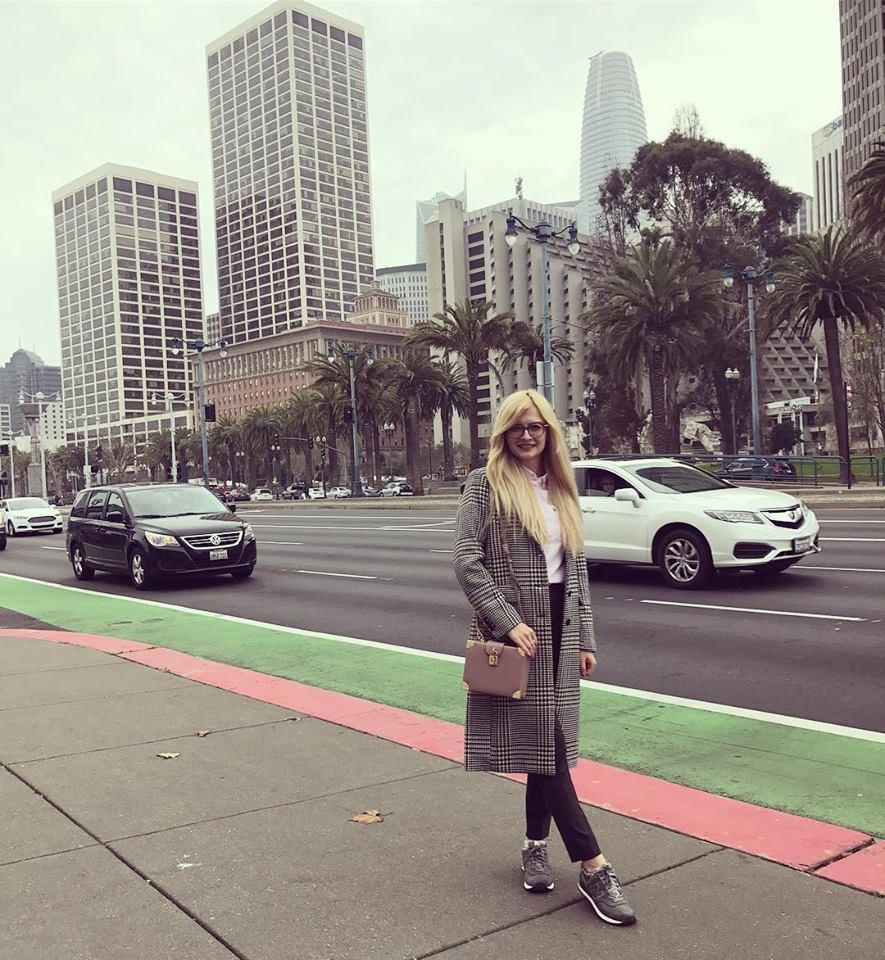 Before moving to Great Britain, Dorina did her bachelor's and master's degrees in Romania, worked there, and had a student exchange experience in Poland. "One of my biggest passions is to discover new cultures and meet people from all over the globe. I consider that nationality, race and gender should never influence our capabilities of making new friends," she states.
About her dream job
"I was dreaming as a teenager about a job where I can use all my skills and, at the same time, see the world. So, here it is! It didn't take so long!"
Her dream job didn't just come to hand though. Dorina had a few assignments during her studies – internships and volunteering experience. Afterwards, she worked for two years as a resource associate at a consulting company in London. "Most probably all those experiences where guiding me to my actual position and I do understand that everything happens for a reason. We can definitely call them 'finding my path'."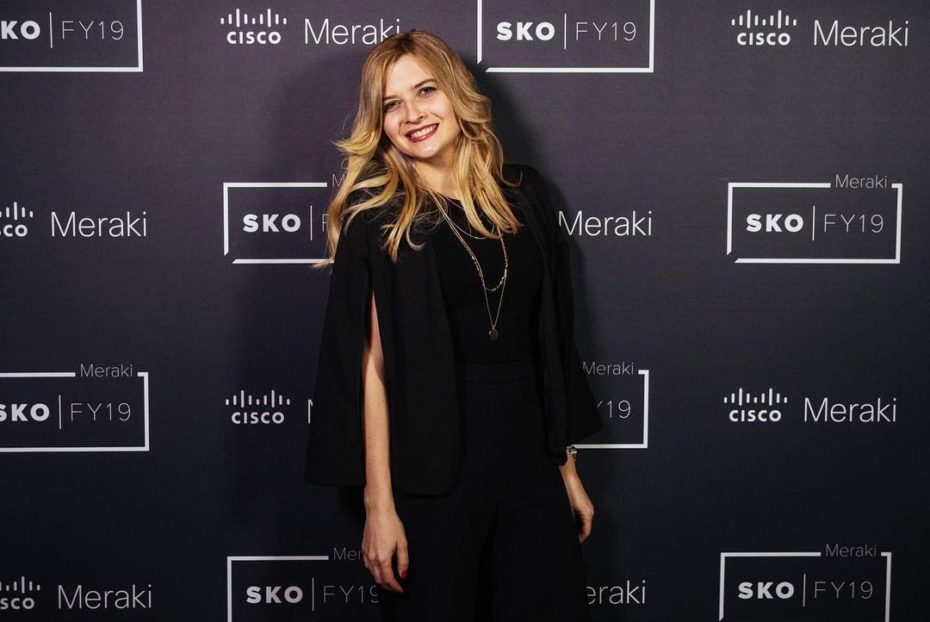 Nowadays, Dorina is a territory manager at Cisco Meraki – the Cloud Networking Department of Cisco company. "My role includes working closely with partners across Central Europe and driving strategy for the region, as well as growing new business opportunities. We are focused on channel sales for Cisco Cloud based products and help our clients to discover how cloud management offers greater reliability, easier management, and a lower TCO (Total Cost of Ownership)."
According to Dorina, a successful territory manager should know how to leverage and engage with internal resources like technical engineering, support and the company's teams from different countries. "Basically, it's a business development management inside out," as she says.
Dorina mentions that the most valuable asset of the company she is working in is its culture. "In our office I feel like home. Here, new ideas are always embraced and supported by higher managers. If it works, it's great, and if not, we are taking it as a lesson not as a failure." The culture which is based on diversity tolerance and continuous empowerment is what, as Dorina states, inspires to become a better version of oneself. "I really wanted to become certified and to improve my technical skills. When I brought this into my manager's attention, after 2 weeks I was enrolled in a strong technical training and passed a network operator exam. Later on, this converted into a lot of success during my daily activity and helped me to organise notable events," discloses Dorina.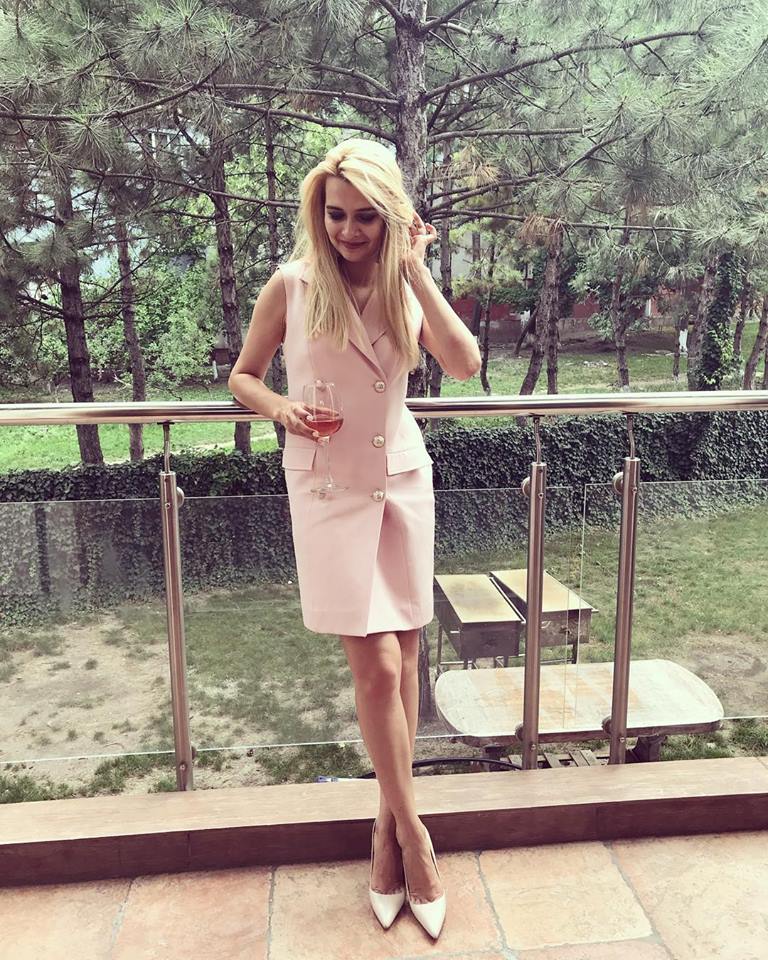 Among other exciting things mentioned by our protagonist were the outstanding conferences, the visited countries and cities during the business trips, and the fascinating colleagues from all around the globe whom she met. "Every year Cisco Team goes to Las Vegas for almost one-week conference opening on MGM stage like in movies. We listen to the greatest speakers. Last year, we had the legendary basketball player Shaquille O'Neal."
About her life outside work
Dorina loves to travel. "I am away most of the time – by car, by plane, by train it doesn't matter." She is also involved in creative activities such as painting, decorating or crafting. Dorina does a lot of experiments while cooking. "Even though most of people don't believe me, especially those who know me dressed in smart outfits, but I do love to cook." Sports like gym, tennis, squash represent for her the best way to release stress and tiredness.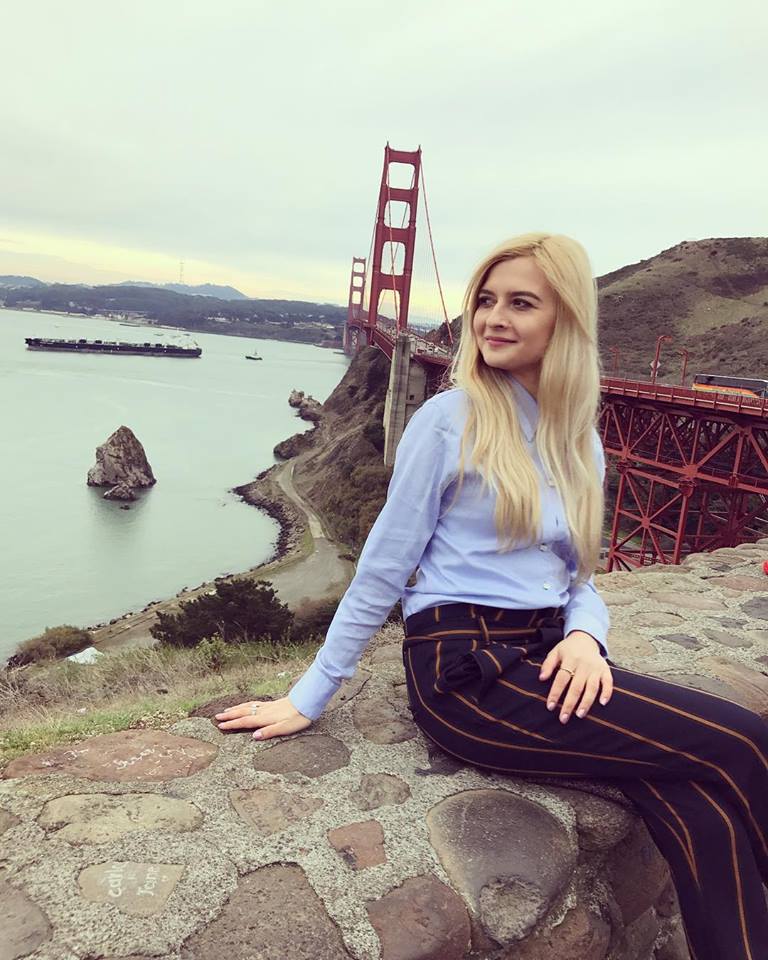 "Even in business trips you can find in my luggage a pair of trainers and some gym clothes. It's not easy, but otherwise you can't be fit without true discipline."
Still, the greatest pleasure for her is to come back to Moldova during holidays. "My parents still live in the same house where I grew up and when I arrive home it's like going back to my childhood." Currently, she is home for Easter. "Being reunited all together is priceless. It's definitely a form of therapy."
Agritourism, wine tasting, going to cultural events, singing and dancing "hora" – one of the traditional dances in Moldova – are the usual things Dorina does together with her family back home. "Food, wine, nature in Moldova can't be compared with other countries. This is my home and I love it with all my heart. I do want to come back as much as I can," she states.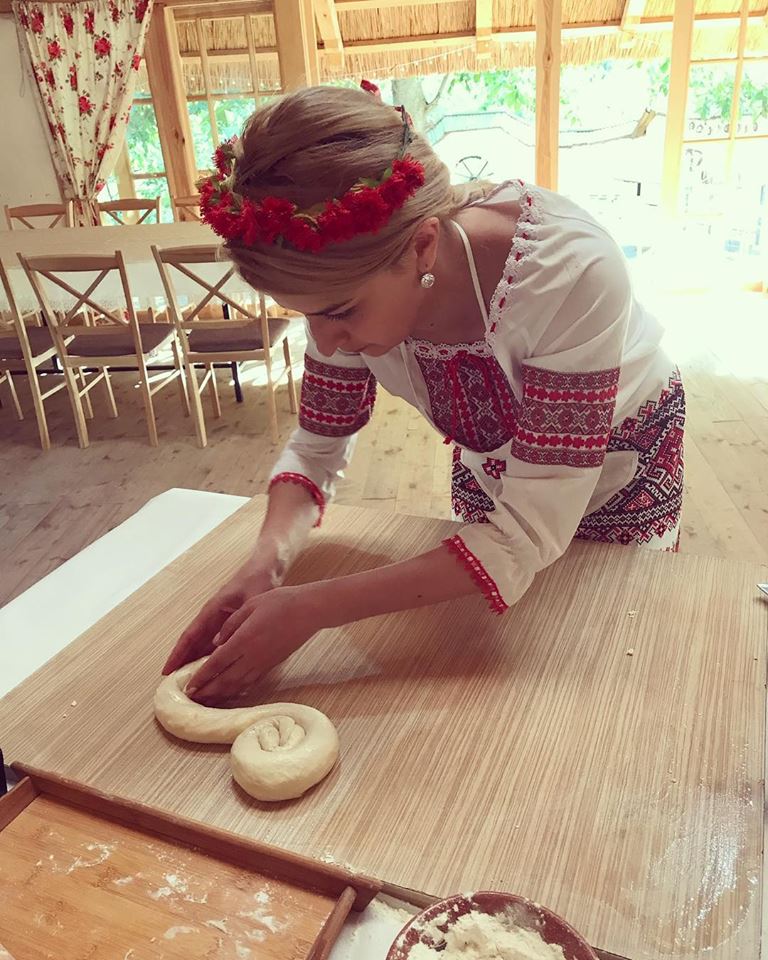 About setting an example
Dorina already walked the path that some women, including those from the Republic of Moldova, are only dreaming of. She managed to build a successful career, lives in a city of all possibilities and enjoys an active social life. We asked her to make some recommendations for her followers and successors and here is her message:
"Never stop growing and be proud of you no matter what – these are the words I grew up with and for that I want to thank my inspiration, a wonderful woman in my life – my mom. People who are proud of themselves tend to have passions in life, feel content and set good examples for others. Being proud of yourself requires envisioning the person you would like to become and making your best efforts to grow as an individual. Don't think that if you are a woman you can't do it. You can do it in a fantastic way. Problems arise when women are trying to run away from opportunities with big responsibilities, because that is the ultimate masculine-coded authority position and we subconsciously take steps back. We shouldn't. Keep working for your dreams and do it confidently."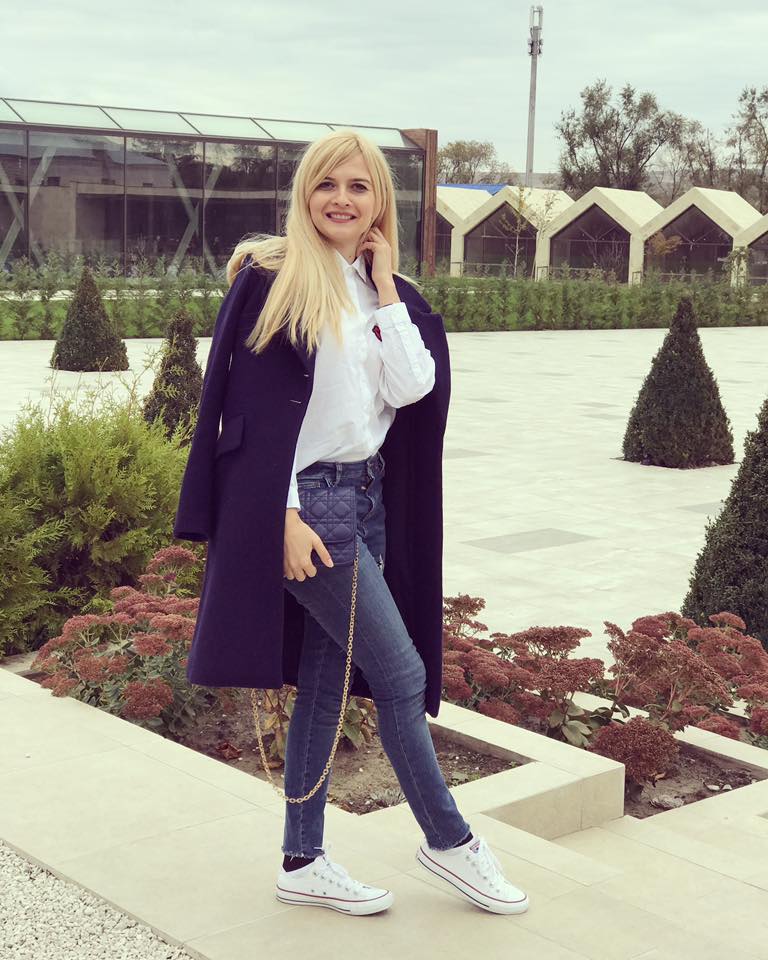 Dorina also recommended a book that was, in turn, recommended to her by Kirsty Hair, one of the Cisco Meraki leaders, and that could open some secrets for success – "Lean In" by Sheryl Sandberg.
When asked if she would change anything, Dorina said a confident 'no'. "Everything that happened in my life was definitely given for a good reason."
Photos: Facebook/ Dorina Calistru
A new documentary about the Soviet past of Moldova will be soon released – "The Soviet Garden"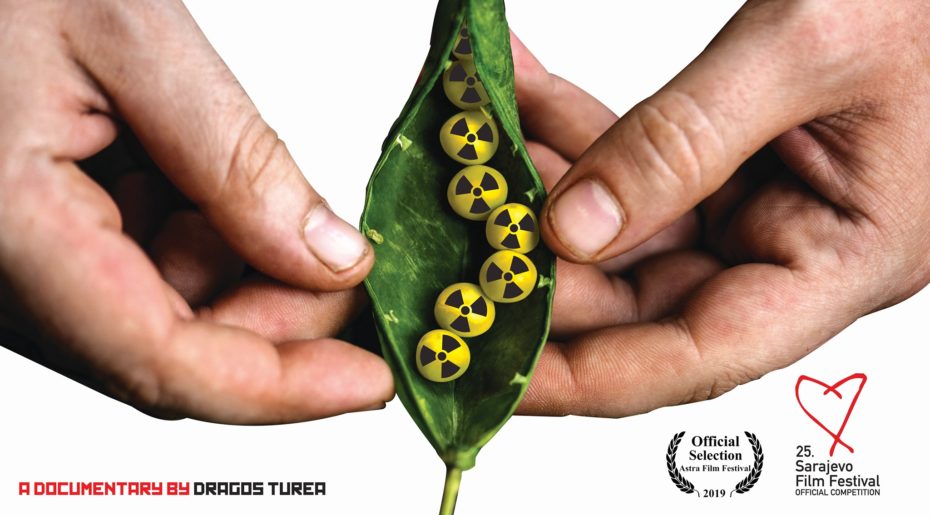 "The Soviet Garden" is a documentary about a filmmaker from Moldova who was investigating the Soviet experiments in atomic gardening. While inspecting his grandmother's mysterious death, Dragos Turea, a filmmaker from Moldova, discovered a secret scientific experiment – the plan of Nikita Khrushchev to transform Moldova into a Soviet Garden through the application of atomic energy in local agriculture.
From the moment Nikita Khrushchev decided so, the Moldovan soil was supposed to radiation experiments. The radiation was used to cause mutations in seeds and fruit to obtain crops that are more resistant to climatic conditions or are of higher volumes. All for the sake of harvesting an unprecedented crop, which will feed the whole Soviet Union. "To get water for irrigating the fields, even the rivers were forced to run up the hill," says Dragoș Turea in the documentary. There were always goals to be reached, records to be exceeded in the Moldovan Soviet Socialist Republic.
People here were very proud that they deceived nature and executed the Communist Party's order to grow high volumes of crop, in order to feed the Soviet working class. The price for those experiments is paid today – radiation infected lands, population still being kept uninformed, more and more people suffering from cancer, infested equipment hidden in bunkers, reduced biodiversity, lost seed heritage… Many of those who were involved in those experiments have died very early.
Produced by Parmis Film Studio and RovaFilm, directed by Dragos Turea, "The Soviet Garden" had its world premiere at Sarajevo Film Festival, which was organised from 16 to 23 August, 2019. On October 31st, the movie will be released in Moldova. The premiere will be at the Patria Cinema.
This is an unique chance for people of Moldova, as well as people from abroad (as the movie will have English subtitles) to get to know more about atomic gardening in Moldova, a phenomenon that was hidden from the public, and maybe to reflect more about the relationship between ecological problems and politics.
The trailer of the documentary:
More information here.
Photo: Facebook/The Soviet Garden
Interesting facts about Chișinău on its Annual Fete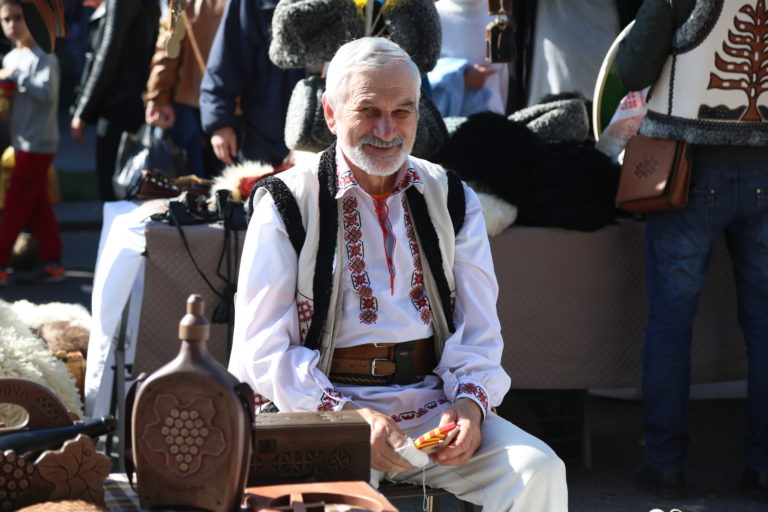 Every year, on October 14th , the residents of Chișinău celebrate the Annual Fete of the city. You can find below some interesting facts about the celebration of this day and about the history of the capital city in general.
Every year, besides the usual festivity organised in the city centre of Chișinău, a religious ceremony dedicated to the celebration of the feast day of the "Nativity of Lord" Metropolitan Cathedral is conducted.
Another tradition, on Chișinău's Annual Fete, is the laying of flowers at the monument of the Ștefan cel Mare in the centre of the capital, at 8 a.m.
Even though the actual anniversary of Chișinău must be celebrated on July 17th, as the locality was documentarily mentioned for the first time on this date in 1436, it is still used to count its age in October.
This year, a wide range of cultural, social and artistic manifestations were organised: exhibitions of crafts, florist, books, paintings and graphics, a musical-choreographic show, food courts, the Municipal Merit Award hosted by the Organ Hall, recitals of a choir from Estonia and a music school from Israel, entertainment activities for elder people, musical shows and concerts with the participation of national and international singers, folk music orchestras, as well as a marching band from Romania. The scheduled events end at 11 p.m. with a firework show.
The Annual Fete of Chișinău is celebrated since 1995, when Serafim Urecheanu – the mayor of that time of Chișinău – decided to do so. Initially, it was celebrated on the first Sunday of October. The situation changed due to a decree signed by Vladimir Voronin, the country president back then, who decided to organise the "National Wine Day" on the first Sunday of October. Thus, the municipality had to find a solution to separate the two holidays. The moment happily coincided with ending of the renovation works of the Metropolitan Cathedral, "The Birth of the Lord" on October 14th, 2001.
The Annual Fete of Chișinău is celebrated on the same day as the Annual Fete of Tiraspol and Iași.
Chișinău became the capital city by the decision of Metropolitan Gavriil Bănulescu-Bodoni and the senator of the city in 1818.
The capital city has a population of 844 605 people, out of which 30893 are children, according to data from the State Register of Population.
There are 215 282 cars and 292 900 apartments registered in Chișinău.
The longest street in the capital city is the Muncești street, having a length of 13 km, the shortest one – Valeri Cikalov street, which has 41 m.
About 7% of the total area of the municipality is occupied by green areas and 2.3% is covered by water, that means about 3 square meters of green land for each resident of the city.
Also, the capital of the Republic of Moldova is twinned with 16 other cities from different countries of the world such as: Odessa, Iași, Ankara, or Grenoble.
More facts about Chișinău can be found in the infographic made by TV8.
Photo: zdg.md
5 exceptional museum exhibitions in Chișinău, which are currently opened for visitors. Have you already seen them?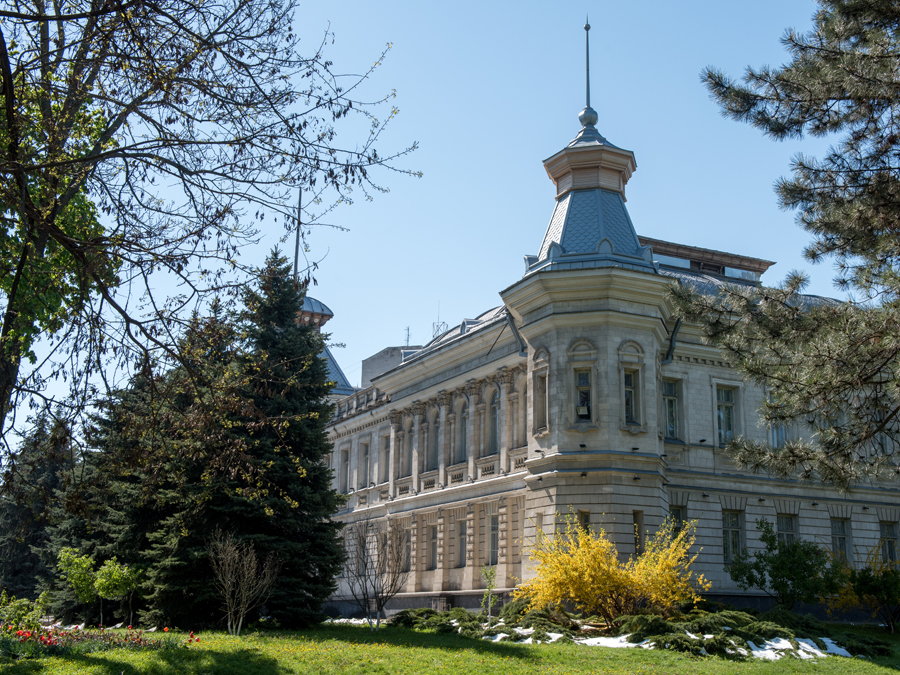 There are still very few things known abroad about the history, architecture, nature and culture of the Republic of Moldova. Some old and contemporary treasures still remain hidden from the public eye, being visited only by a few connoisseurs. In this article, we present 5 intriguing exhibitions in the Chișinău museums for that time when you visit the capital city of Moldova and think about how to spend your time.
The collection of old charters at the National Library
The collection of charters of the National Library includes around 200 documents reflecting the economic, social, political and cultural life of Bessarabia from the Tsarist period (1812-1918). It has been recently restored and made available to the public. The preserved documents were exhibited after the project "Bessarabian charters and other historical documents from the 19th century", financed by the US Embassy, ​​through the Ambassadors Fund for Cultural Conservation, was completed, IPN reported.
According to the director of the National Library Elena Pintilei the project has a major impact on the national heritage, as until two years ago, it was impossible to make these documents public or to make them available to researchers. "The restored historical documents will be researched by historians, because they contain very important information, perhaps still undiscovered, about the period of the 19th century, when Bessarabia was under Tsarist occupation," said Elena Pintilei.
The exhibition is open to the public until December 30th, 2019. It can be found at the National Library on 31 August 1989 street, 78A.
The exhibition "Bessarabian Motives" at the "Andrei Lupan" Scientific Library
The exhibition "Bessarabian Motives" is composed of about 70 works performed in different techniques of visual art: oil on canvas, watercolour, ink pen, paper engraving. In the works of the artists are represented rural and architectural motives, as well as local people of the old Chișinău.
The old Chișinău, located on a picturesque place, on seven hills, impresses its inhabitants, but also the guests of the capital. This is why, the artists try to immortalise the old city and its architecture through new works, representing different seasons and times of the day.
"Bessarabian Motives" is a personal exhibition organised by two freelance plastic artists Antonina Grişciuc and Vitalie Grişciuc who have been exhibiting their work in group exhibitions and organising personal exhibitions for 25 years. Their works have been exhibited in many countries such as Moldova, Romania, Russia, Israel, Spain, Azerbaijan, Luxembourg, Belgium, Germany, Japan, France etc.
The exhibition is open to the public in the period from September 27th to November 15th at the "Andrei Lupan" Scientific Library, on Academiei street, 5A.
The "Nature. Human. Culture" exhibition at the National Museum of Ethnography and Natural History
The exhibition "Nature. Man. Culture" is a permanent museum exhibition that was created in 1988-1994. It has an area of ​​2000 square meters and reflects the global problem of human-nature interaction, based on local experience. Starting from the idea that nature is the environment of any human community, and culture is a reflection of the experience of human accommodation in the natural environment, the exhibition demonstrates the evolution of the use of natural resources and the development of the culture of human communities, which populated the region between Prut and Dniester area in different historical periods. It defines the transformation of nature from the sacralization of the forces of nature to their consumer domination by man. The exhibition also illustrates the problems of developing ethnicity and traditional culture in all its diversity, the results of the irresponsible attitude towards the surrounding nature, the conflicts between man and nature, solutions of economic and rational use of natural resources, as well as the tendencies to optimise the values ​​of the society.
The National Museum of Ethnography and Natural History is located on M. Kogalniceanu street, 82.
The exhibition "Treasures of the past" at the National Museum of History of Moldova
The permanent exhibition brings together the most relevant objects made of gold and silver, from the territory of the Republic of Moldova, from the period between the 5th millennium BC till the 18th century, kept in the patrimony of the National Museum of History of Moldova. The oldest pieces in the exhibition were manufactured 6500 years ago. The collection includes ornaments, clothing accessories and weapon elements, a series of coin treasures discovered in different localities of Moldova.
The National Museum of History of Moldova can be found on 31 August 1989 street, 115.
The open air "Village Museum"
The Village Museum is a wonderful place at the "Gates of the City" – the buildings located at the entrance of Chișinău (from the airport). It aims to exhibit the monuments of popular architecture, namely the Bessarabian village from the 18th-19th century and offers a representative image of the plant world in the Republic of Moldova.
The museum was inaugurated in 1995, as a branch of the National Museum of Ethnography and Natural History.
The museum complex has been under construction for a long time, having until now only one monument: a wooden church built in 1642, brought from the town of Hirișeni (Telenesti district) in order to be restored and saved.
When the project will be completed, it will cover an area of 150 hectares and will include six ethnographic areas with 165 monuments: windmills, water mills, wooden churches, dwelling houses, house annexes, trout, a traditional inn and a pub, etc.