Stories from diaspora// Alexandrina Robu-Cepoi: "Be the change you want to see in the world and don't hesitate to act immediately!"
Since she was a teenager, Alexandrina has been involved in various social, educational, economic and cultural projects. She is currently working in Brussels as a Board Member and the Chair of the Women Committee within JEUNE – the Young Entrepreneurs Organization of the European Union, while writing her PhD thesis. Alexandrina Robu-Cepoi is the next protagonist of the "Stories from diaspora" series.
About opportunities
Alexandrina thinks that every person can achieve anything by being perseverant, ambitious, determined and by making the necessary effort for that. "Each of us has thousands of opportunities in his life. The difference is in the ability to recognize them and to fully exploit them." Alexandrina is the person who seizes the opportunities and turns them into reality.
"When the opportunities are bigger than what I think I can cope with, I get out of my comfort zone and become better. Many of these lessons I learned during the one-year exchange I did in Brazil."
When she was just 17 years old, Alexandrina won a scholarship for studying in Brazil – a totally new country for her, as she had zero knowledge regarding its culture or language at that moment. Still, she managed to quickly familiarize herself with the new environment and made a lot of friends there. "I learned to be flexible. This ability always helped me," says Alexandrina.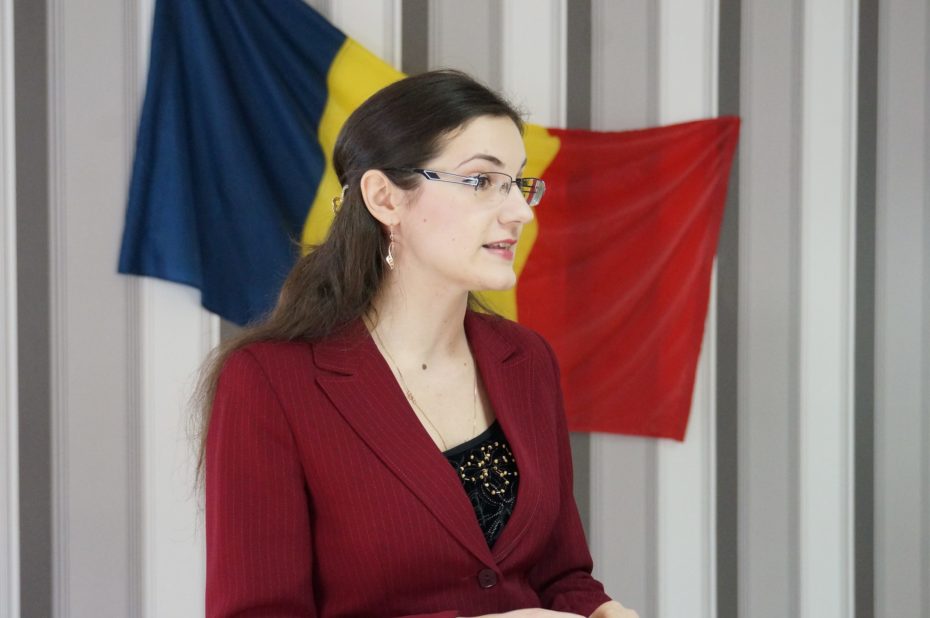 About her life 'momentum'
Our protagonist is passioned about the energy sector, international policies and entrepreneurship. In fact, she managed to perfectly blend them together through her activity. "My passion for the energy field has materialized five years ago when I became the executive manager of the Employers Association in the Energy Center of the Republic of Moldova. It began, though, during my flight to Brazil when I met an energy expert who told me with great passion about his field of activity. It was the moment when I realized I was interested in working in this sector."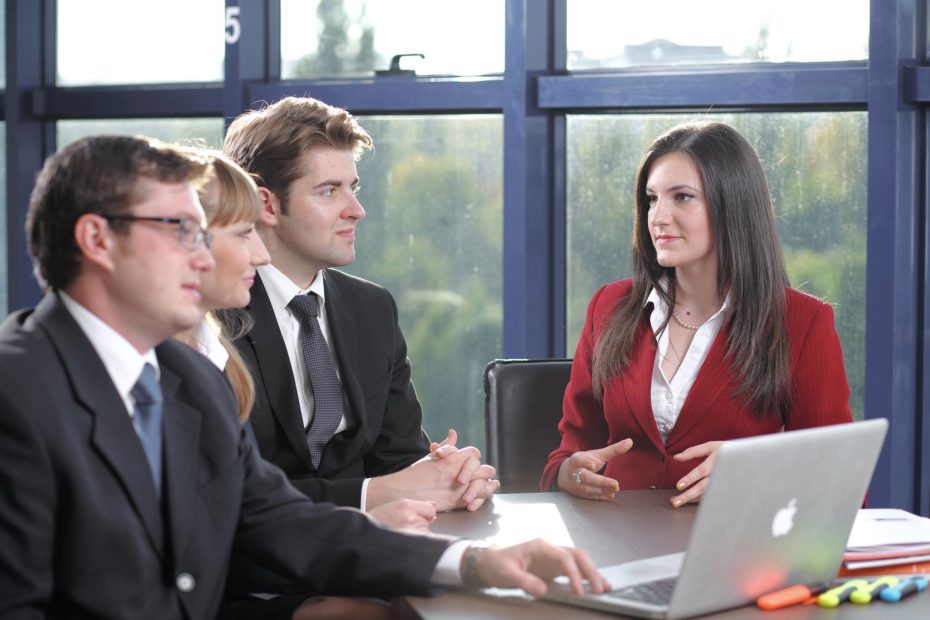 Alexandrina already had several jobs in Brussels and all of them were related to energy, international politics and entrepreneurship, as she was working in lobbying associations. "The latest project I was involved in along with my colleagues from Central Europe Energy Partners is the Central Europe Energy Day. There, the Vice-President of the European Commission, Members of the European Parliament, representatives of companies from the energy sector and other interested persons were present. This kind of projects have a great impact on EU policies and will be also organized in the future," proudly claims Alexandrina.
In her spare time, she likes to travel. The last country she visited was Thailand. "I really love to discover new cultures, traditions, places and people. Traveling helps me find myself, express my feelings and fill my soul with positive energy. Thailand really impressed me with its landscape, culinary traditions and its vast culture. I would like to visit all the continents until the end of my life."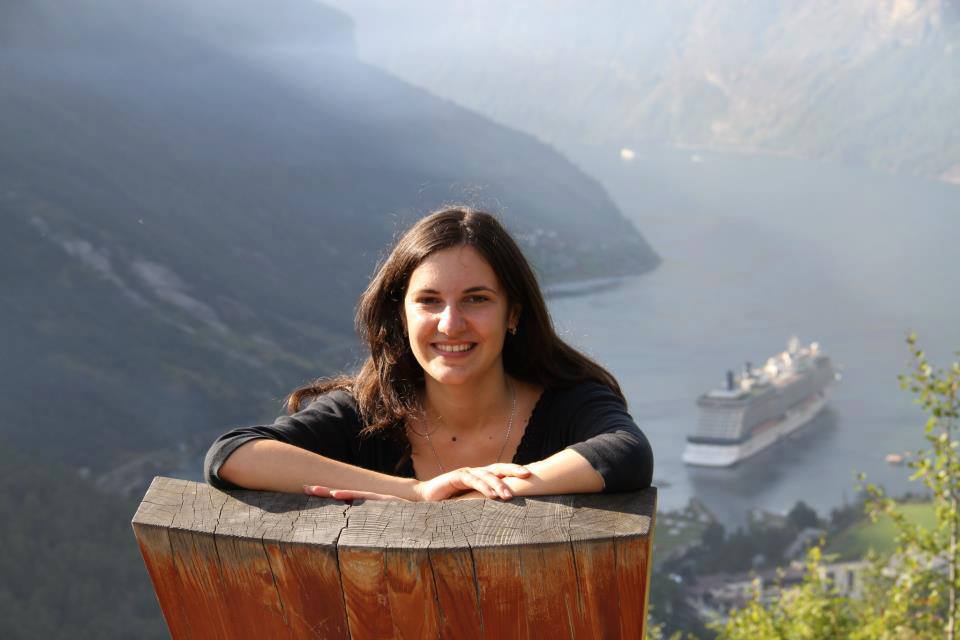 About crucial decisions
Alexandrina is belonging to the category of young people who make changes, not just wait for them. In the past, Alexandrina was the President of the Rotaract Club from Chișinău. Afterwards, she earned a scholarship for studying at the College of Europe in Natolin for one year. Besides her studies, she was again involved in various projects, including the establishment of the Rotaract Club in Poland.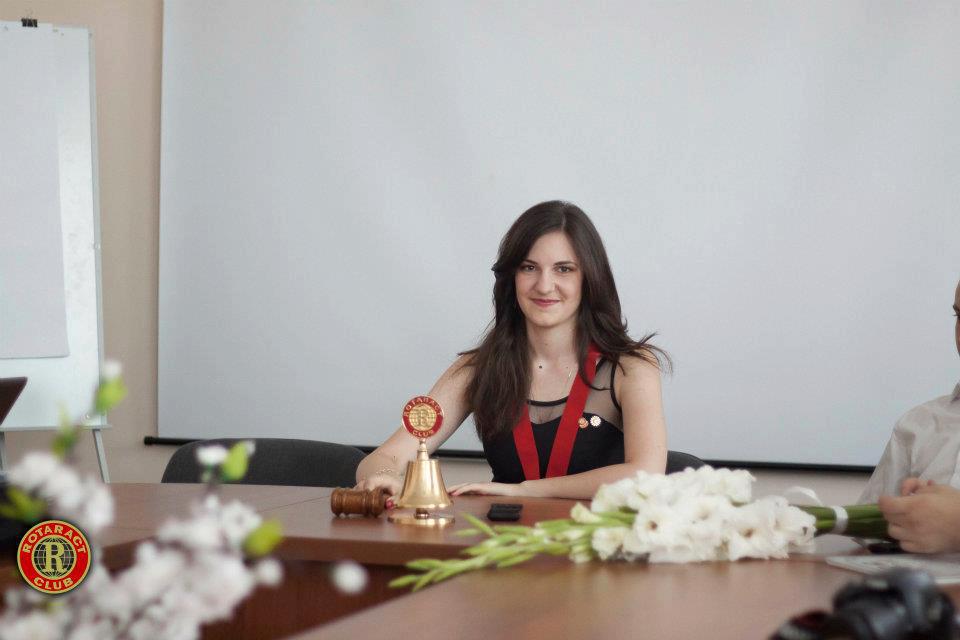 "I had a great experience at the College of Europe. It was a very intense year, with many challenges and successes as well. I gave priority to studies but I also interacted with young people from 32 countries, I made very good friends, I was introduced to new cultures and had the chance to present my culture." The College is famous for its strict and busy program.
"It is like a Spartan battle where the most powerful and well-organized people win. It is a lifetime experience."
Still, the decision to study at the College of Europe in Natolin came to a cost. Alexandrina had to take a hard decision regarding her future actions. "The news that I was accepted at the College of Europe came right after I was hired for the position of assistant and non-key energy expert at the EU High Level Advisory Mission to the Republic of Moldova. It was a difficult decision. I asked for advice from several people, including the college graduates. I was advised to choose the studies and I am really grateful for that. The College of Europe was the 'business card' for my future experience in Brussels," recalls Alexandrina.
About JEUNE
Currently, Alexandrina is managing the Women Committee of the EU Young Entrepreneurs Organization JEUNE, which is one of the largest profile organisations with more than one million members in the EU and neighbouring countries.
When talking about the path to reaching such a position, Alexandrina mentioned that she first had became a member of the JEUNE Organization and after 4 year of hard work she was entrusted with the Chair of the Women Committee mandate. "I was the President of the European Association of Young Entrepreneurs from Moldova, established under the patronage of the EU Delegation in Moldova, when I filed an application for joining JEUNE. Later I became a member of the Board of Directors and the Chair of the Women Committee, as from this position I could support more the young female entrepreneurs and help them make their voice heard in the European Institutions."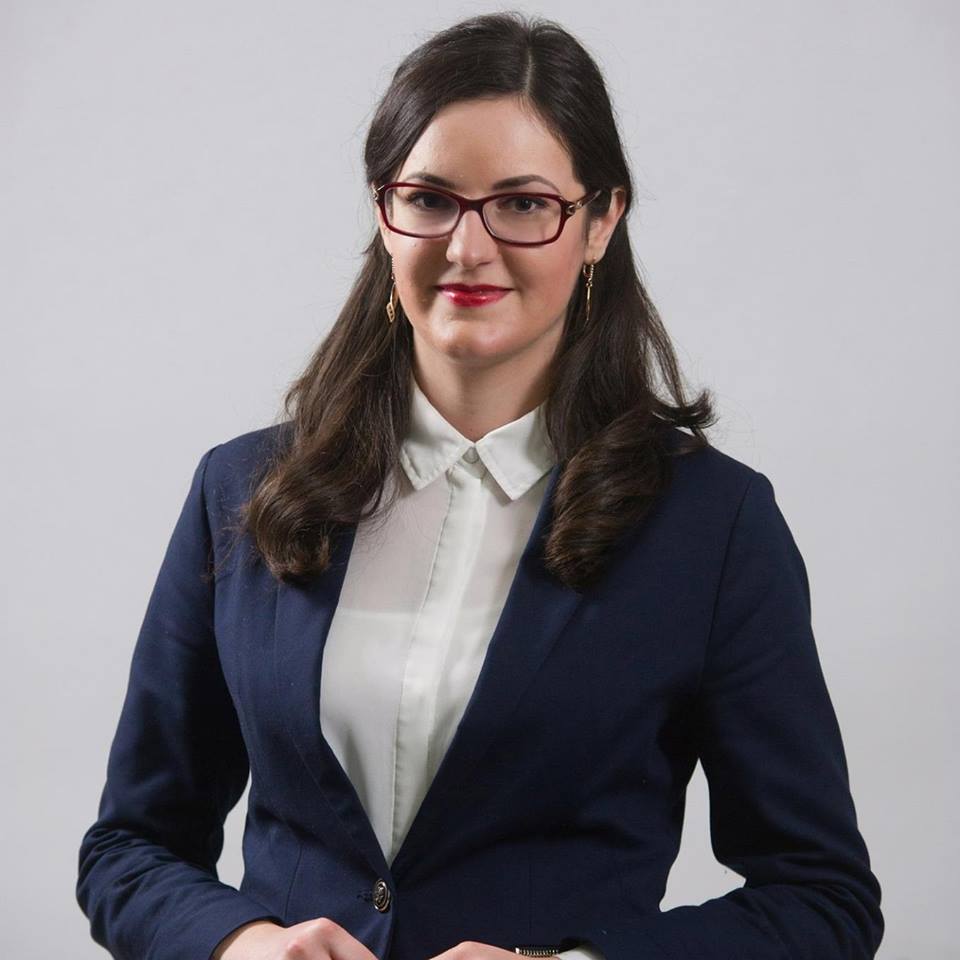 About 'changing the world' home
Alexandrina comes home as often as she can to see her family, to observe the changes that occurred while she was absent and to eat her favourite homemade chicken soup. "Our origins are the places where we were born, where we find spiritual balance. For me, they are the places where I grew up – the house of my parents and my grandparents. Our roots are also represented by the wonderful people who served as a role model and have transmitted their values to us. So ​​that in the good and bad moments, the family is what makes us rediscover our capacities and believe we can overcome any obstacle," she says.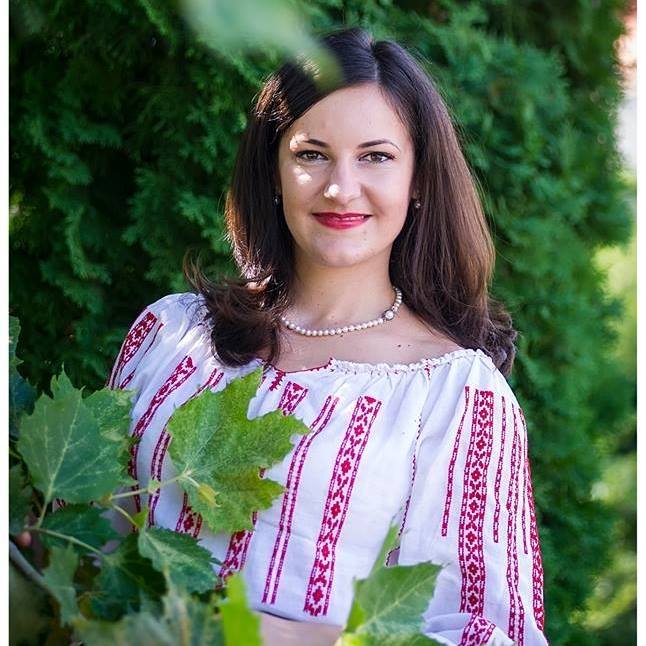 Alexandrina always talks about Moldova and tries to present it in the best light.
"Now we have hard times, but the political situation can't ruin the country's incomparable and wild beauty."
When comparing the people from western and eastern Europe, Alexandrina believes that "sometimes, westerners are more favoured but we, easterners, are fighters, having a lot of courage." She says that there is a big difference in mentality between Easterners and Westerners: from the way they treat their jobs to the way they trust politicians. But in the same time, "both sides have their pluses and minuses."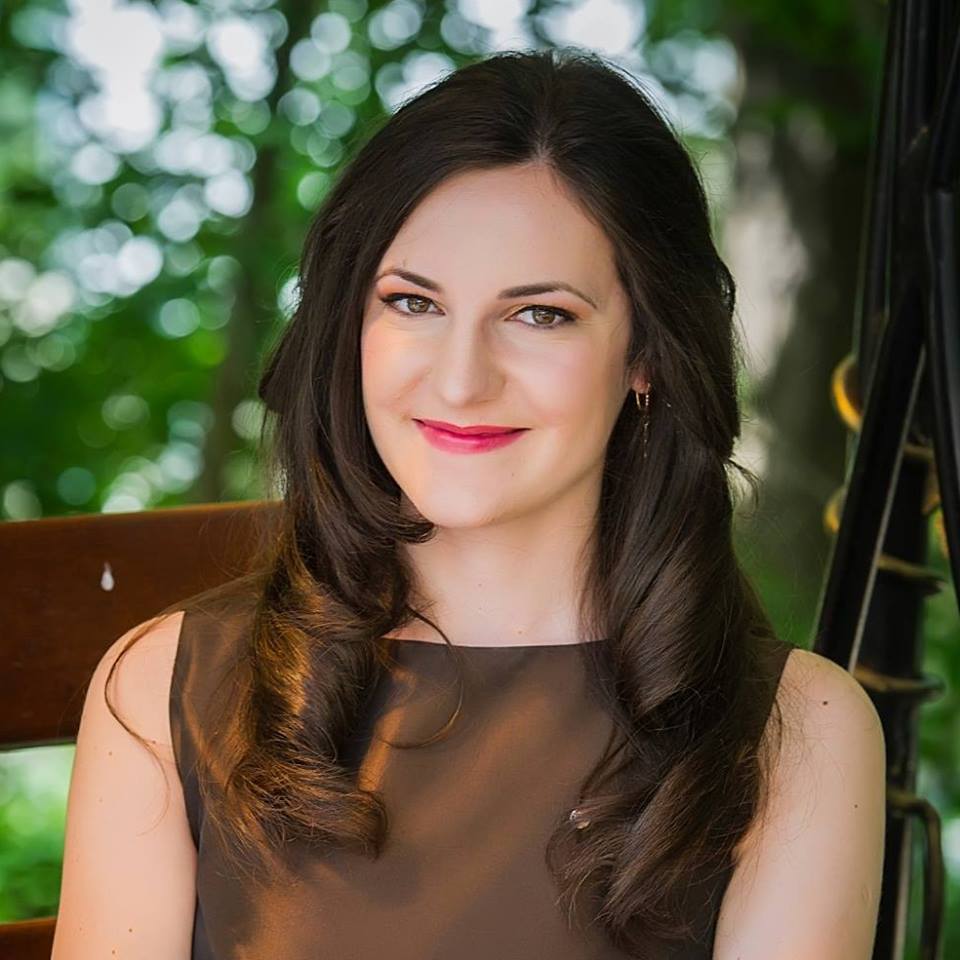 Furthermore, Alexandrina thinks that each Moldovan citizen can make a change. "I am sure that each of us, whether living in Moldova or in diaspora, can change things for the better in our country. I'm trying to implement at least one project per year in Moldova. Even if it's very hard to manage it remotely, I'm making this effort because I care about my country and I want to contribute to its modernization."
Alexandrina thinks that it's not easy to change the people's mentality, "but if you inform them correctly and show them examples of how to do things in a more efficient way, perhaps they would make the right choices themselves next time." Alexandrina provides her own example of how to change the people's mentality: "The last project we implemented in Moldova was the Diaspora Business Academy for young female entrepreneurs where we talked to 30 young women about the best managerial practices. We have also tried to foster economic relations between Moldovan and foreign entrepreneurs."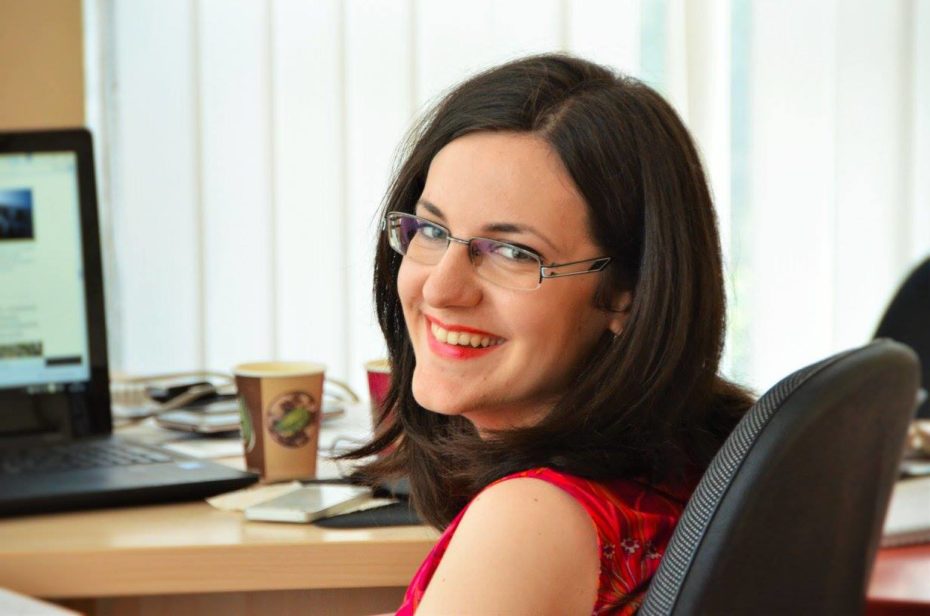 Alexandrina is a great dreamer and an optimistic person. She always sees the light at the end of the tunnel and tries to guide others to it as well. Even though she talks less about her goals and dreams publicly, she plans to come back home and contribute to the development of her homeland.
Photos: Facebook| personal profile
Stories from diaspora// Marian Cepoi: "While the things are not changing in Moldova, its citizens are given a second chance abroad."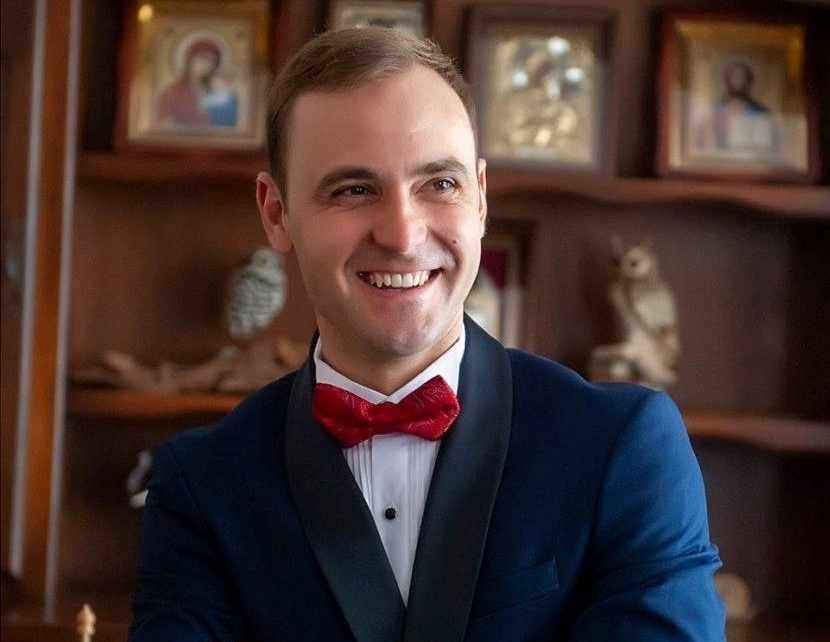 Marian Cepoi is an ambitious and hardworking person from Moldova who is currently working as a policy assistant at the European Commission, while living in Brussels, Belgium. He is the protagonist of this week's story from diaspora.
About working for the EU
Marian wakes up early every day. He has settled down into a morning routine: exercises, reflecting and a healthy breakfast. "I have noticed that I am feeling better during the day if I wake up earlier and have more time for morning activities. If you do not hurry up in the morning, your entire day will seem to be longer, with more time to achieve the always-infinite list of proposed tasks," he says.
Marian's list of daily tasks is really long: coordinating the organisation of meetings, drafting policy and working documents and briefings, liaising and communicating with internal and external actors, etc. Therefore, getting an energy boost in the morning is really useful.
However, his morning habits are not the only source of enthusiasm and efficiency. Marian also gets his energy from the joy of doing what he really likes. "European Affairs are an interdisciplinary topic and you never get bored with only one type of activity. It is a nice combination between political science, economics, law, development studies, communication, diplomacy, etc." It is clear that Marian loves his job at the European Commission. "It is a big community of people with more or less the same profile, education and activities. You feel a member of this big family."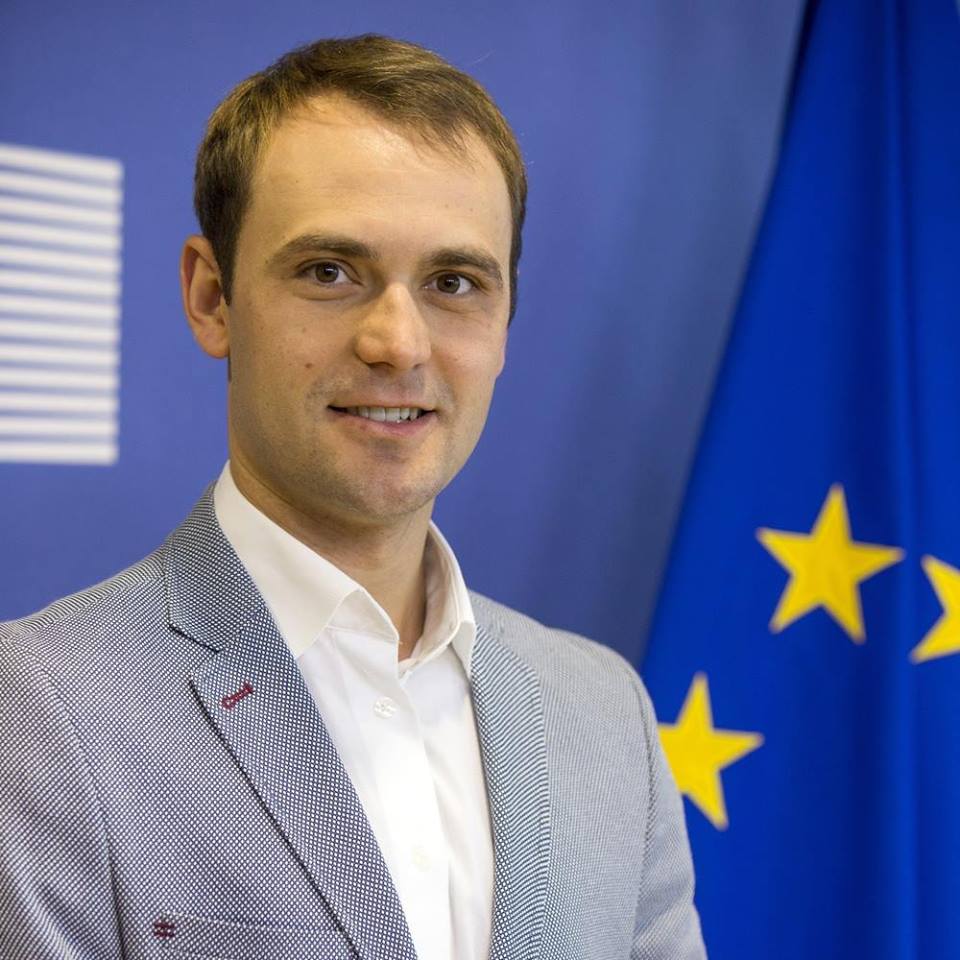 Furthermore, Marian also enjoys living in Brussels: "It is a Babylon of our era. Here you do not feel like a foreigner and your language accent will not be judged. It allows me to be far from home, develop myself, and, at the same time, to not feel as a stranger – the way I would have been felt if I was working and living in another country or city."
At the same time, our protagonist reveals some aspects of having a job at a European institution: "The work style is very different. The specificity of having 28 countries on equal foot developed here a strong common sense of co-decision, negotiation and respect for the opinion of other people. Even at the lower levels all decisions are taken after a wide internal and external consultation process."  In the end, everybody is aware of their own contribution and no conflict of interests during the implementation process could appear, according to Marian.
Of course, there is the other side of the coin as well. "All these advanced democratic practices generate a complex system and, sometimes, it may appear slow, over-regulated, and too bureaucratic. However, without bureaucracy, that in fact assures the rules compliance, the European Union would have not been capable to extend at such a large scale, both in terms of number of countries and in terms of competences," explains Marian.
About the prerequisites to enter the EU institutions' competitive system
Marian did his master's degree in European Studies at the College of Europe. "The College of Europe was a 'visa' for Brussels and for working at EU institutions in my case. It is almost impossible to enter the EU institutions, being from a third country, if you do not have a diploma with good results from a prestigious university, as well as prior relevant work experience."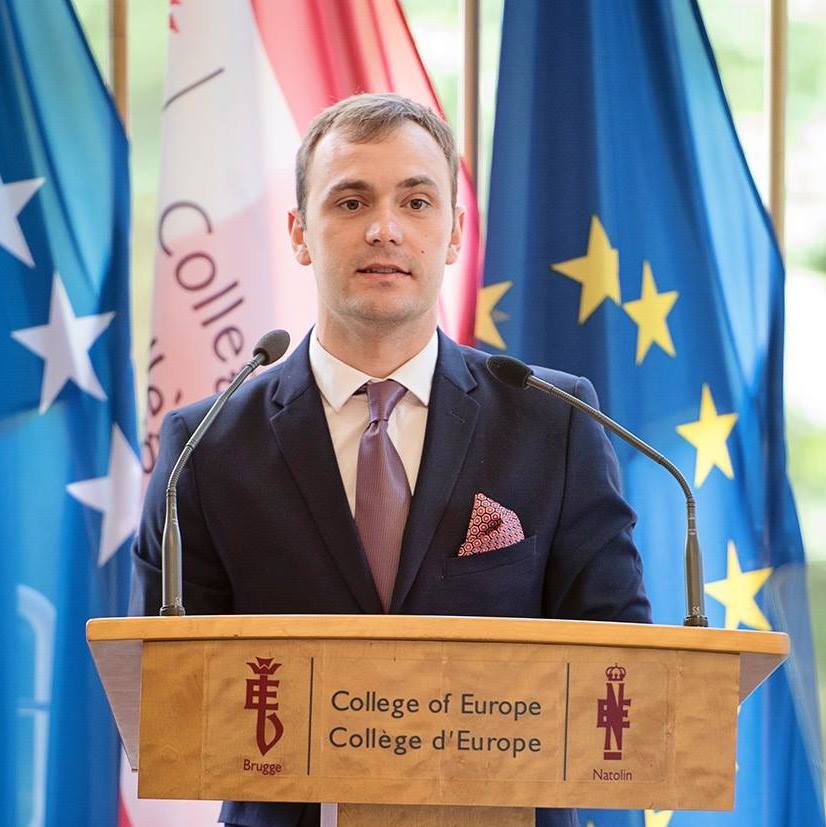 Marian says that studies at such high ranked abroad universities develop teamwork skills, self-studying abilities, public speaking, debating skills, critical thinking, self-confidence, research skills, and many more. "The experience at the College of Europe also taught me stress management, prioritization and self-organisation. It helped me adjust my already formed profile to the Western high work and life standards."
To those young people who are working hard in Moldova and want to get to the next level, he recommends to go for a master's degree abroad. "It will be the element which will complete their profile and prepare them for the international competition and career."
Prior to his master's degree, Marian gained his work experience as a policy researcher at IDIS VIITORUL and as a coordinator at Promo-LEX in the Republic of Moldova.
About the Moldova-EU Association Agreement
"If the current Association Agreement were fully implemented, 80% of Moldova's situation would be adjusted to the European standards. It indeed means that the quality of life would grow as well." Marian claims that the implemented reforms in the justice sector, for example, would attract significant EU funds and foreign investments. "At the EU level, there are enough money, but they don't arrive in Moldova because of lack of structural reforms."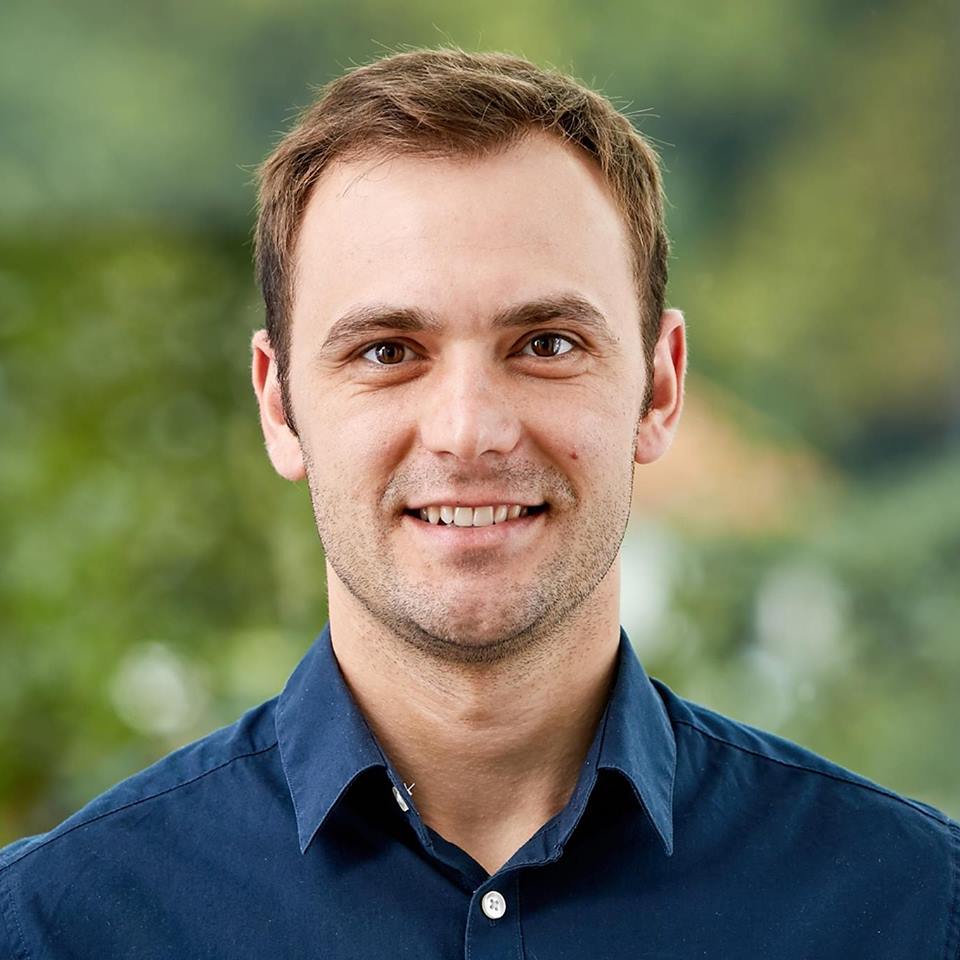 According to Marian, it's good that Moldovans have the opportunities to travel, work and live abroad. Still, as he mentions, without having good living conditions at home, it turns into a negative effect, as people simply leave their country for good. "The Moldovan diaspora has significantly grown in the last 5 years. People settle abroad together with their families, in the countries where they see a future for their children. This is a phenomenon without precedent in the history of the Republic of Moldova and I am afraid of its consequences. So, urgent significant changes in Moldova are needed if we want to still have it populated," he says.
Marian will continue to work hard and look to a brighter future for his country and his family. "I want to profit from every single day and climb another step on my Everest!"
Photos: Facebook/ Marian Cepoi
Stories from diaspora// Doru Curoșu – from a volunteer to a successful trainer, speaker and entrepreneur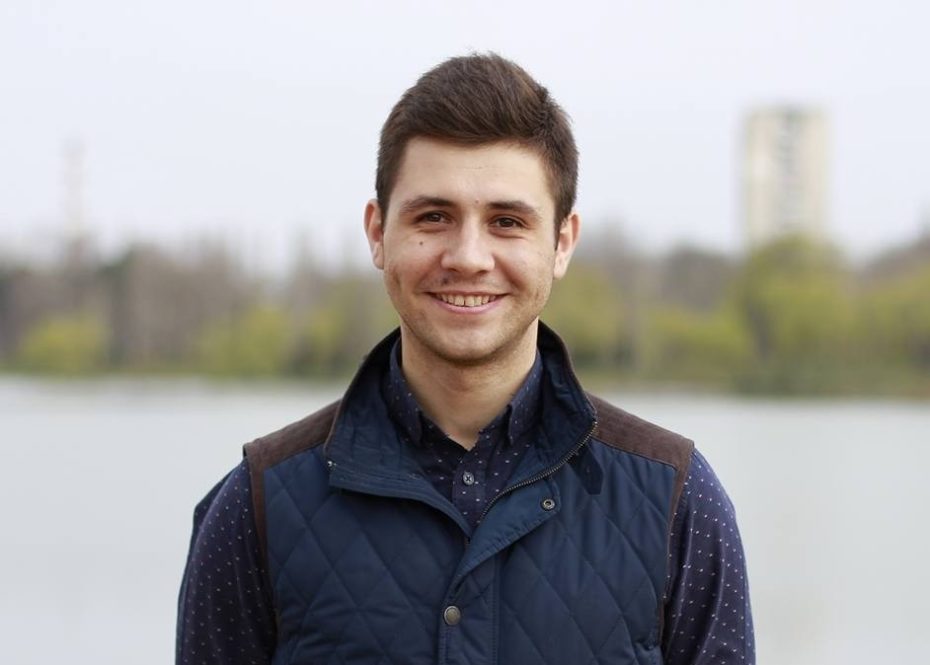 Doru is one of the most dynamic persons you could ever met. He is one of the few Moldovans who were mentioned in Forbes 30 under 30. Over the years, he participated in so many volunteering projects, that I would need some more space here to list them all. Doru is an HR expert, an international trainer and speaker, an entrepreneur, and simply an assertive person who, as it seems, could achieve anything.
About his career 'determiners'
Doru's successful career emerged from his volunteering activity. Indeed, volunteering experience has brought him where he is today.
Doru started his path at the AIESEC organisation. "AIESEC was the first organization I have been involved in since 2009. Actually, my life and work are determined by the values I learned back then. My professional activity is related to what I was doing in AIESEC." Our protagonist was a trainer and a coordinator of several important projects under the organisation's aegis.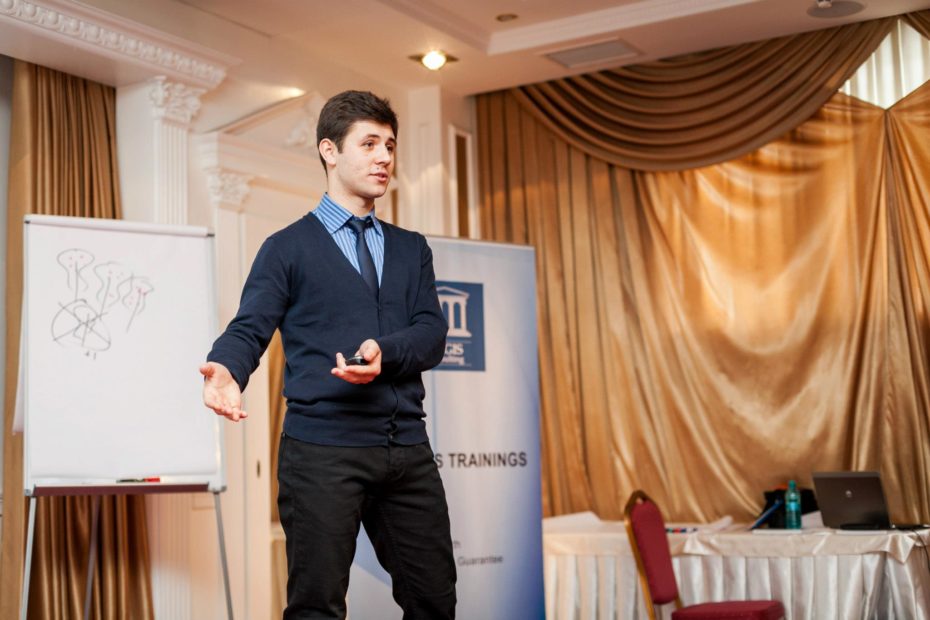 Another crucial experience that served as a runway for Doru's future professional career was his activity within the National Youth Council of Moldova. "There I experienced what it means to be a team manager, a colleague and an entrepreneur. The activity at the Council combined them all and taught me to have an impact while harnessing human capital." Doru says that he was lucky to work in a wonderful team of people with whom he would come back to work together at any time.
Doru has also been a board member of the European Youth Forum where he got useful insights regarding internationalism, globalization, European values ​​and many more. "During four years of volunteering, I have acquired as much information as I could about national and international policies, especially youth policies. I got the chance to travel a lot, discovered new cultures, met new people, got new ideas, which I tried to implement at home afterwards," Doru reveals.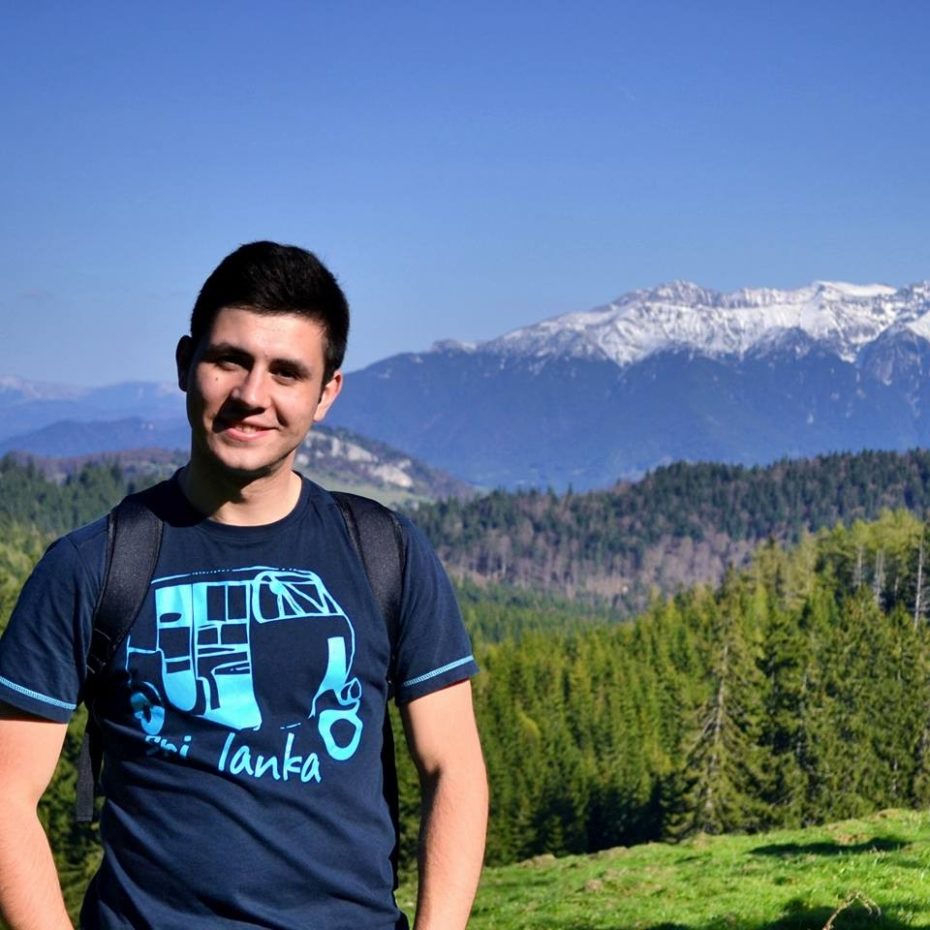 Doru believes that each person is unique in his own way.
"What is important is how the personal capabilities and experience are used to get yourself noticed. I have always tried to be very good in everything I do, to offer quality, enthusiasm, energy and dedication. I like helping those in need and trying to build 'bridges' for a better future for young people. Probably, that's how I made myself noticed, that's how the world got to know me."
There is one more essential determiner of a successful career, according to Doru – the network of contacts. "It has helped me since high school years. In 10 years, each experience has been adding value to who I am and to the way people know me. Every time my work brought results, it was noticed either in Moldova or internationally." Therefore, he was awarded the National Youth Prize in 2013 and was the first Moldovan nominated in Forbes 30 under 30.
About the spectrum of his activities
Besides building his own brand of delivering excellent training and team building services, Doru founded his own company named Camelot. "All the experience I gained as a volunteer was monetized and transformed into a qualitative and unique product on our market. Camelot is the company that offers unique, memorable and impactful experiences for those working with us. We offer training, team building, human resource management and event management consulting," specifies Doru.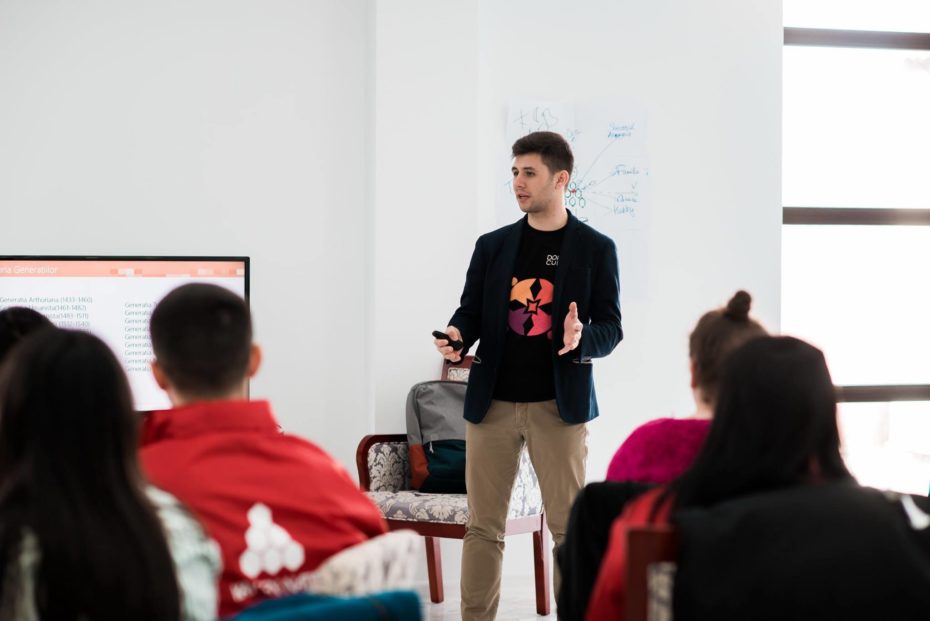 In parallel, Doru is doing his master's degree in Human Resources Management at Babeș-Bolyai University, Cluj-Napoca. He often commutes from Cluj-Napoca to Chișinău and back. When asked how he manages it; he often jokes that he learned teleportation. "I go to classes when I have to present projects, I am in Chișinău for training and team building activities, and I go to Bucharest for meetings with partners and potential clients. I am always on the road." It's not easy for Doru to do it all, still it is very rewarding in the end.
Just like his work, travelling is another 'drug' that gives him energy and inspiration, as Doru states. "The more I travel, the more I want to do it. Every visited country has had a huge impact on me." Until this moment, Doru managed to discover 49 countries and more than 200 cities from Europe and Asia. His personal top of countries is led by Georgia, Portugal and Sri Lanka. "The 50th country has to be very special. I hope it will be Peru, Colombia or India."
About the hidden part of the iceberg
Doru could tell from his personal experience how harsh the public opinion could be in regard to people that don't want to take the ordinary way and how inefficient the educational system in the Republic of Moldova became. Only few know about the challenges Doru had in his effort to combine university, job, travelling, sports and volunteering activity.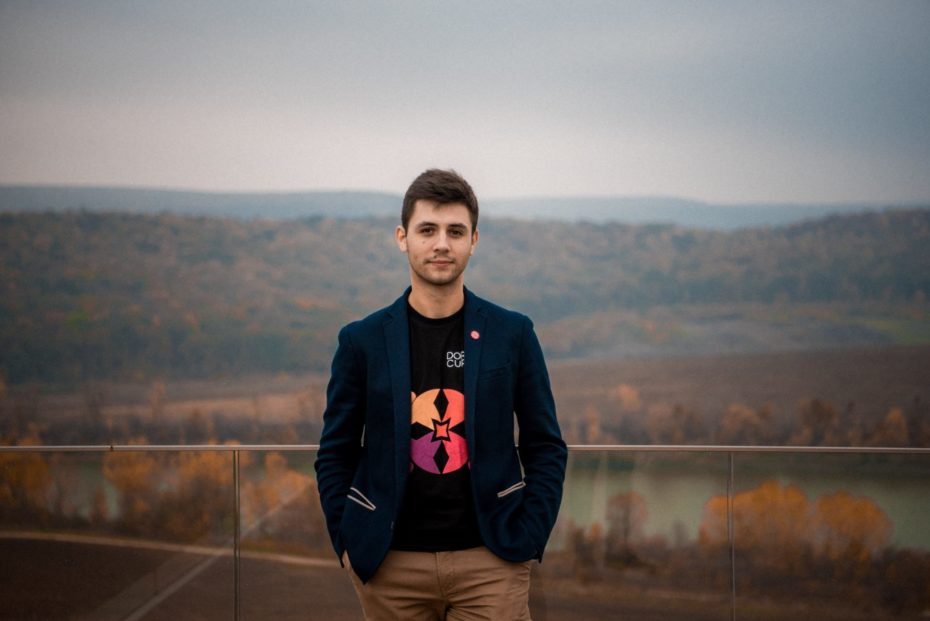 Only few know that our protagonist was forced to confront the traditionalist views of the Moldovan university system. "I had a conflict situation with the university where I was doing my bachelor's degree and, for 8 years, I have been investing my effort in graduating without giving up on our poor education system." He also had to confront some of the most trivial stigmata of the Moldovan society: <<A man has to make money. The rest is a waste of time.>> or <<Forbes? Did they pay you for it? How did it help?>>
Doru preferred to prioritize his own needs and aspirations. "My experience with formal education was not necessarily the most enjoyable, as I am not the person who accepts to waste time on things that do not add value." He considers that young people have to combine studies with other activities in order to be successful. It can be opening own business, volunteering, participating in international exchange of studies and volunteer programs, doing internships, organizing projects, events, etc.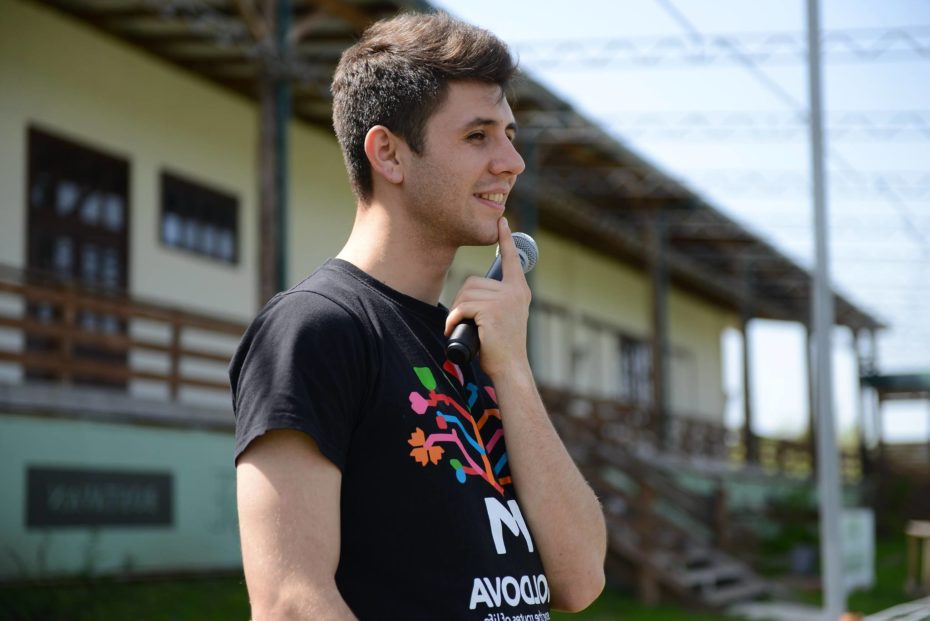 "University provides the theoretical basis. It represents only 20% of your employment portfolio, the remaining 80% comes from practical experience. Young people need education, but with no other experience besides, they will not be able to distinguish themselves on the labour market."
Doru declares himself a happy and a fulfilled person and, at the same time, he thinks there is still room for improvement: "That motivates me to never stop." He says that the key to the balance between personal and professional life is efficient communication. The rest can be managed through patience and hard work.
Photos: Facebook/ Doru Curoșu
Tatiana Verega, a Moldovan dancer, has achieved a world record for planking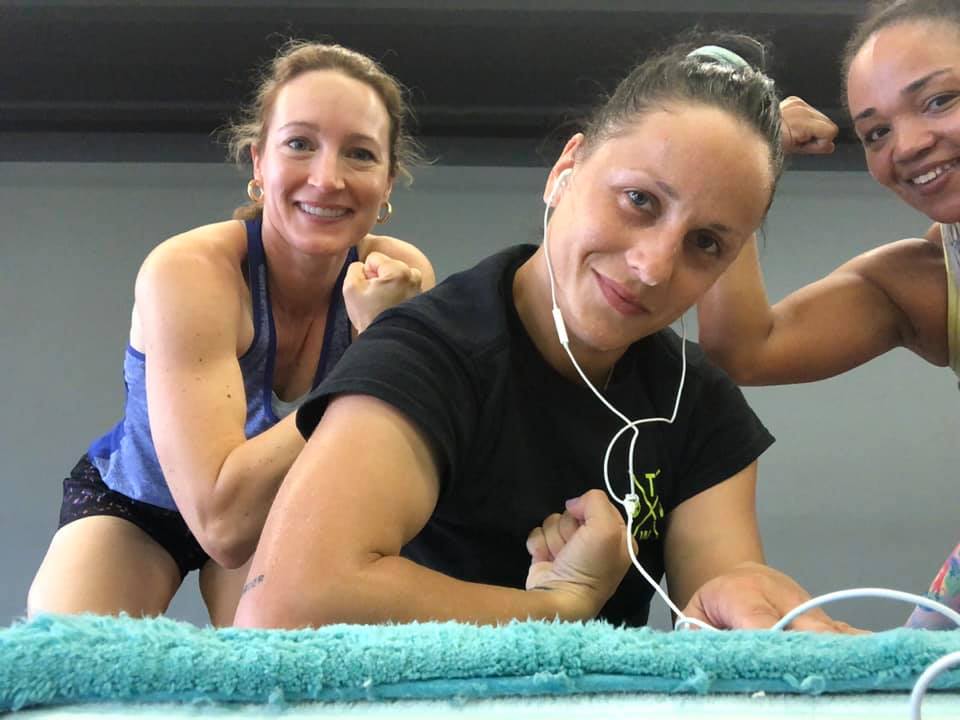 Tatiana Verega is famous for her successes in the dance world, especially in the US, where she lives for 5 years now. She has recorded a world record after staying in the plank position for 3 hours and 45 minutes. The record has not yet been recorded in the Guinness Book of Records.
At the same time, Tatiana has launched a fundraising for the Galveston Chance to Dance program – a dance program sponsored by Tatiana Verega and her dance studio in America, DLS Dance. The funds will help cover the costs of bringing professional instructors out of the state to work with young dancers in summer workshops.
In 2012, the artist decided to go to the USA, and in 2013 Tatiana Verega opened her own dance studio called "DLS Dance Studio" where she trains children. Every day, Tatiana instructs 5-7 classes a day at her dance studio, as well as teaching lessons at various schools in the city. Likewise, another activity that occupies much of his spare time is fitness.