Has the legislative power in Moldova really changed? The 'audit' of the new parliament structure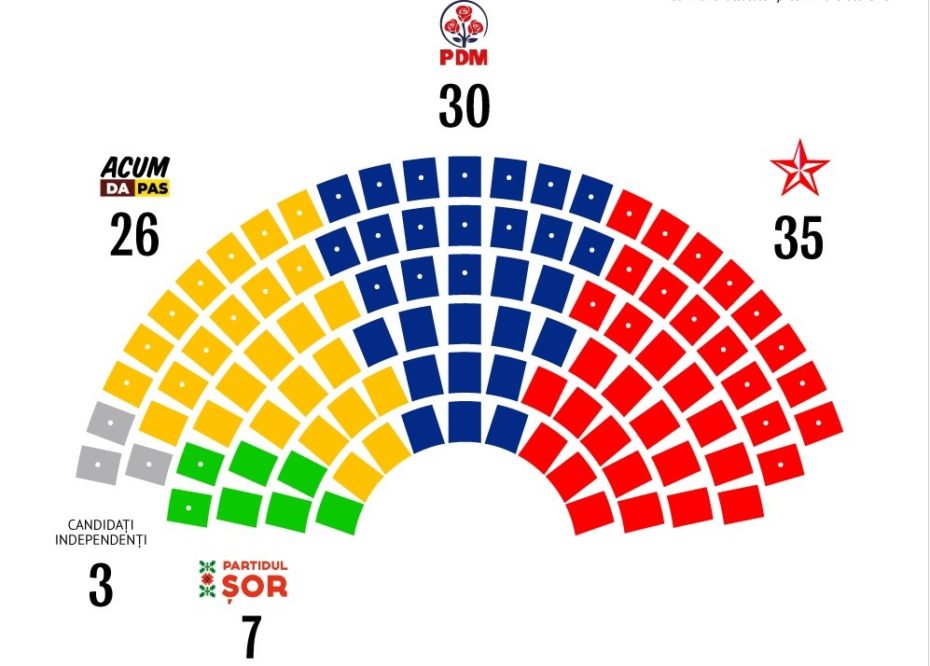 The Constitutional Court of Moldova validated on Saturday, March 9th, the parliamentary elections held on February 24 and the mandates of the 101 members of the future parliament. Thus, four political parties and three independent deputies will meet in the newly formed parliament.
More information about the structure of the parliament of the Republic of Moldova here.
Now let's compare the new parliament structure and some older versions of it and see how new it is in reality. According to certain opinions, new people and new factions in the parliament mean one more chance to get the things changed in Moldova. Does it work in reality?
When comparing the factions that entered in the parliament, only 2 political parties that had been part of the legislative in 2014 earned mandates in 2019 as well – the Party of Socialists of the Republic of Moldova (PSRM) and the Democratic Party of Moldova (DPM).
The Liberal Democratic Party of Moldova (LDPM), the Communist Party of the Republic of Moldova (PCRM) and the Liberal Party (LP) were replaced by the electoral bloc ACUM, the "Șor" Party and 3 independent candidates. Consequently, 36 seats in the future parliament will be occupied by new factions. Doesn't sound too bad, isn't it?
However, when digging deeper and looking at the persons that got the seats in the parliament, it can be observed that, as compared to the lists of members of the Parliament of Moldova in 2014, those of the PSRM and the DPM in 2019 didn't change too much.
Therefore, on the PSRM current lists 17 members of the 2014 parliament managed to hold their mandates, whereas the DPM has 12 members of the 2014 version of parliament on its current lists. One member of the electoral bloc ACUM, previously a LP member in the parliament, got a new seat.
Moreover, when going even further to the results of the parliamentary elections in 2010, one can notice that some of the members of parliament back then, that took a break in 2014, were 'recycled' by the political parties and appeared again on the lists of members of the 2019 parliament.
Hence, one PSRM member, one ACUM member and 3 DPM members that had been members of the Parliament of Moldova in 2010 are back on the 2019 list of members of parliament.
In total, 35 out of 101 members, that meaning more that one third of the future parliament, had previously ruled in the Moldovan legislative.
It is important to mention that since 2014, some other transformation of the parliament took place. Therefore, its structure in 2019 right before the elections wasn't the same as after announcing the results of elections in 2014. Some of the politicians 'migrated' from one party to another (particularly, to the DPM party), others disappeared from the political arena (see the case of the former Prime Minister of Moldova Vladimir Filat).
Is it right or is it wrong to have the same people in power again and again when things are not going better? Time will show us. However, considering the previous experience, one thing can be surely concluded: people of Moldova can't really learn from their previous mistakes.
Photo: sputnik.md
Is the newly elected Ukrainian president a model for any post-Soviet state? The impact of the Zelenskiy's presidency on Moldova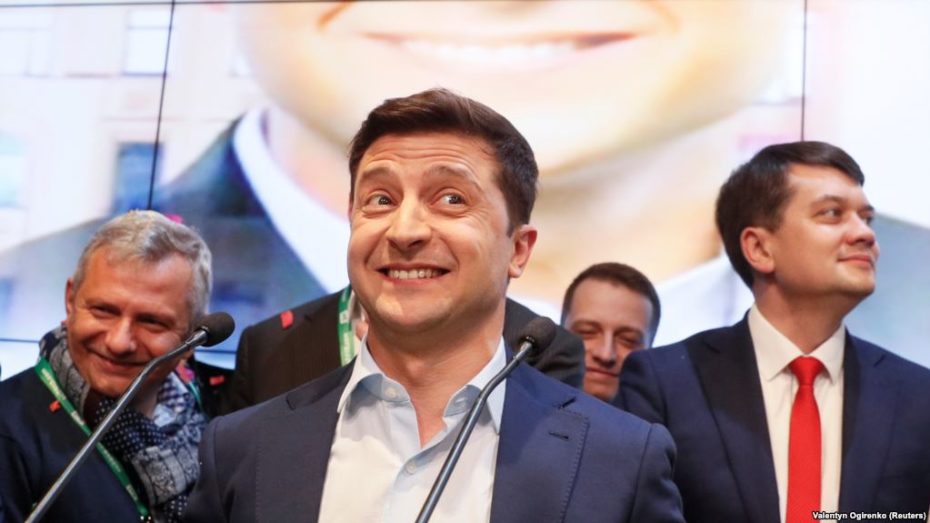 Volodymyr Zelenskiy, the newly elected President of Ukraine, who became a phenomenon overnight declared during the first minutes of his victory: "I am still not officially a president, and I can say as a citizen of Ukraine to all the post-Soviet states: look at us — everything is possible!"
Is that really so? Are the Republic of Moldova and Ukraine comparable when it comes to the political or economic situations, external relations and the overall character of the society? And what is even more important: will the changes in Ukraine impel any transformations in the Republic of Moldova as well?
The parallels between Ukraine and Moldova
First, Ukraine and Moldova have two different forms of government. Ukraine is a unitary semi-presidential constitutional republic, whereas Moldova is a unitary parliamentary constitutional republic. Sounds similar but, in fact, that means that in Ukraine the president, as a head of state, has more political power, being more than a ceremonial, non-executive figure (as it is in the case of the Republic of Moldova). However, there is an important similarity regarding the election system used to vote the Parliament – both countries use the mixed election system.
Both post-Soviet countries suffered plenty of transformations in terms of changing governments since their independence declaration. Reformers, communists, nationalists, centrists, extremists, pro-Russians, pro-Europeans, all of them governed at certain point one country or another. Both Moldovans and Ukrainians fought for a better quality of life through mass protests. The peak for Moldovans was the mass protests from April 2009, when the victory of Communists at the parliamentary elections was publicly contested. In Ukraine, it was the Euromaidan from February 2014 when the pro-Russian President Yanukovych was removed from office after the Ukrainian 'course' was suddenly switched from signing the EU association agreement to tightening relations with Russia. The difference – Ukraine had a real revolution, Moldova didn't.
Both Ukraine and Moldova have territories that were occupied. Ukraine has a territorial dispute with Russia regarding Crimea and Donbass, whereas Moldova has two self-proclaimed and unrecognised states that are, in fact, separatist regions – Transnistria and Gagauzia. The difference in this case is that Ukraine doesn't seem to give up in trying to reclaim its territories. The Moldovan governments of all times didn't seem to really care about the Russian tanks set in Transnistria for so-called peace-keeping reasons, leaving the situation up in the air for more than 20 years.
There is one more similarity between these two countries – both seem to be torn up between the wish to join the EU one day and the impossibility to fully detach themselves from the Russian interests. Basically, that is one of the most important sources of social disputes, beside the language and ethnic minorities problems. Moreover, both countries have 'enthroned' oligarchs to control the things and both have a permanently decreasing population that still keeps the post-Soviet reminisces in their behaviour and way of thinking.
As it seems, Moldova and Ukraine have a similar background. But will they have a similar future?
The Ukrainian model in Moldova
Even though so many things sound familiar both for Ukrainians and for Moldovans, the latter ones don't really have any chance to repeat the same story, as the Moldovan cinematography is not as developed as the Ukrainian one. Taking it seriously, Moldovan people proved to be more sceptical and conservative when they had the chance to choose between a reformer woman and an experienced but traditionalist man running for President of Moldova in 2016. Maybe that would change in the future. Maybe.
For now, it is more important to observe the possible repercussions of the Volodymyr Zelenskiy's presidency on the existing situation in the Republic of Moldova.
Zelenskiy is, at the moment, "a blank piece of paper", as The Guardian wrote. People have a lot of expectations from him and as he didn't discuss any political or social problems during the pre-elections period, the expectations are really differing. Nobody knows yet whether he will negotiate with Kremlin. Nobody knows yet whether he has ties with the oligarch Ihor Kolomoiski. However, as the political pundit Dionis Cenușă stated in an interview for RFE/RL: "Until now, there has been no one to come from outside the system and to propose an agenda in which to believe."
Cenușă also stated that if Zelenskiy eventually is able to move away from the oligarchic circles, that would be relevant to the political systems and the oligarchs from Moldova and Georgia. It is widely known that the business and political interests of Vladimir Plahotniuc (Moldova), Bidzina Ivanishvili (Georgia) and Petro Poroshenko (Ukraine) coincided in the past.
Moreover, Ukraine as an active player in the settlement of the Transnistrian conflict, being part of the 5 + 2 negotiation format. It would have a say in case Zelenskiy starts the informational war against Russia, as he previously promised during his electoral campaign.
One more thing that could change is the bilateral relations between the Ukrainian and the Moldovan Presidents. The discussions could be relaunched after 5 years of 'cold' relations between the Moldovan President Igor Dodon and the Ukrainian President Petro Poroshenko. It happened after a precipitate statement of Dodon in which he seemed to put the Kremlin right in the Crimea problem. Since that moment,  Poroshenko refused any official meeting with Igor Dodon.
Nonetheless, things will be certainly clearer when Zelenskiy will take over after his inauguration in June 2019 and after the parliamentary elections in October 2019 will decide whether the Ukrainian president has a majority to support him.
Photo: Reuters
Stories from diaspora// Dumitrița Gore – a violinist who performs on the best stages of Europe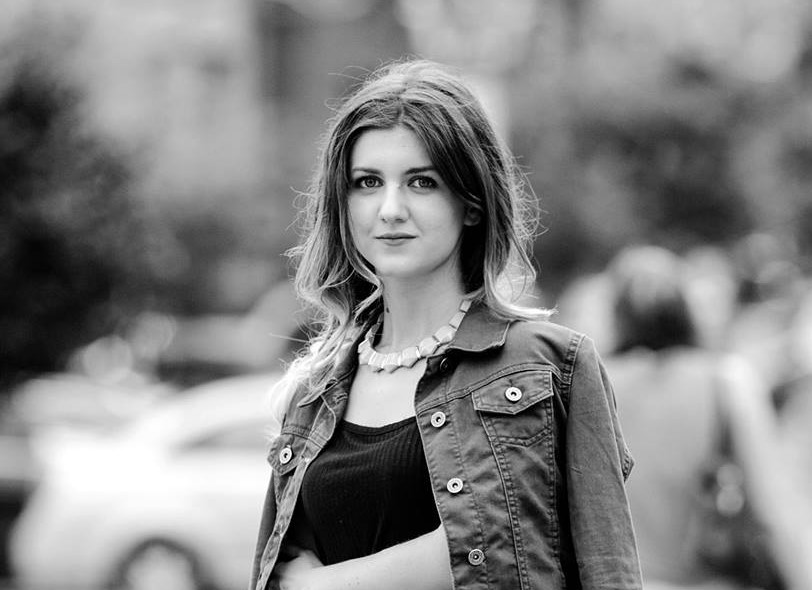 Dumitrița is a violinist who is in love with classical music and violin. People usually say about such talents: "She was meant to play music." Arduous and passionate, romantic and beautiful, she always radiates on stage. Dumitrița is really young but already managed to have a lot of achievements and so much is yet to come…
About the way it started
Dumitrița loved music since her childhood. "In my family no one is a musician, but we sing a lot, especially when we get together for holidays." When she was 7 years old, her mom brought her at the Music Lyceum "Ciprian Porumbescu" in Chișinău. Dumitrița says that at that moment she didn't know what instrument she wanted to play. "I think the choice was, in fact, more of my mother. At that age I did not realize what instrument I would like to play. I liked music, I had a musical hearing and my mother decided I should try, and that's how it all started," recalls Dumitrița.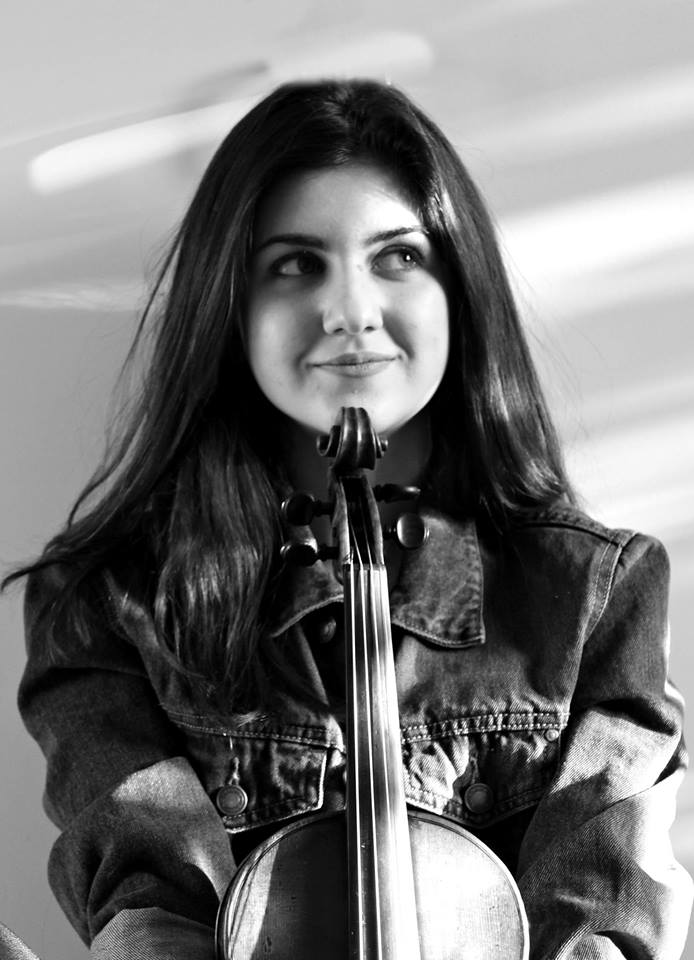 It didn't take too much time for her to understand that this is what she would love to do her entire life. Every day, Dumitrița fell in love more and more with classical music. "Ever since I started learning at the Music Lyceum "Ciprian Porumbescu", I did not think I could do something else besides music."  The help and inspiration she got from her teachers, the passion about music, and the motivation from her successes at the national and international competitions convinced Dumitrița to continue playing violin.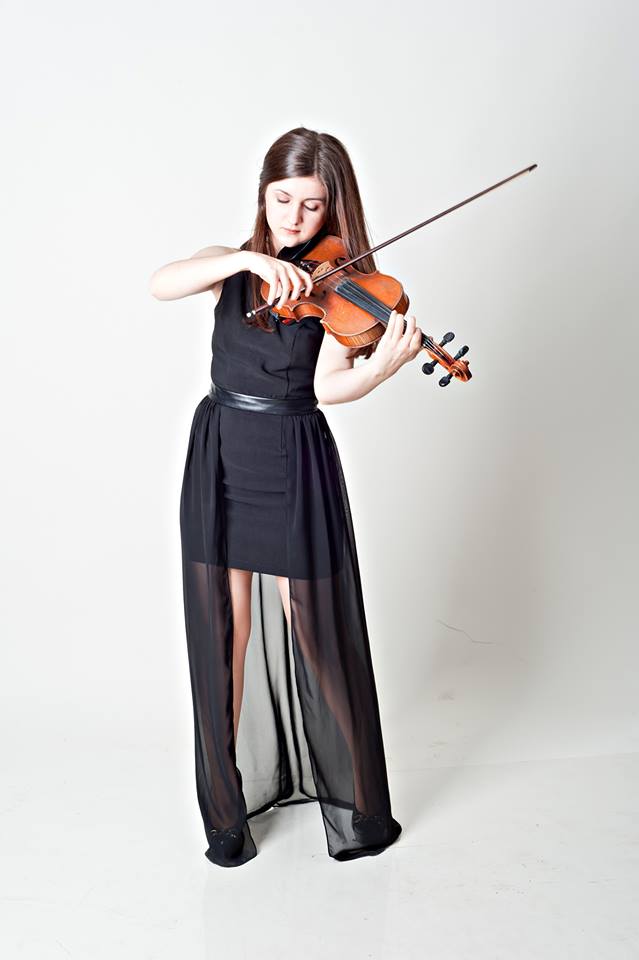 "Since I was 14, I started playing in youth orchestras where I had the opportunity to meet a lot of people from different corners of the world." Our protagonist made her solo debut at the age of 16 with the Moldovan National Chamber Orchestra and participated in more than 15 national and international competitions. Among the most important awards she won were the 1st Prize at the "Nedyalka Semionova" International Violin Competition (Bulgaria), the 1st Prize at the National Competition "Paul Constantinescu" (Romania) and the 2nd Prize at the International Competition "Eugen Coca" (R. of Moldova). "Every prize carries a distinct significance for me because each of them is about a lot of work and shivering. The first contest I participated in – the "Eugen Coca" International Competition, was special though, as it was in the 4th grade and was the one that made me spread my wings," specifies Dumitrița.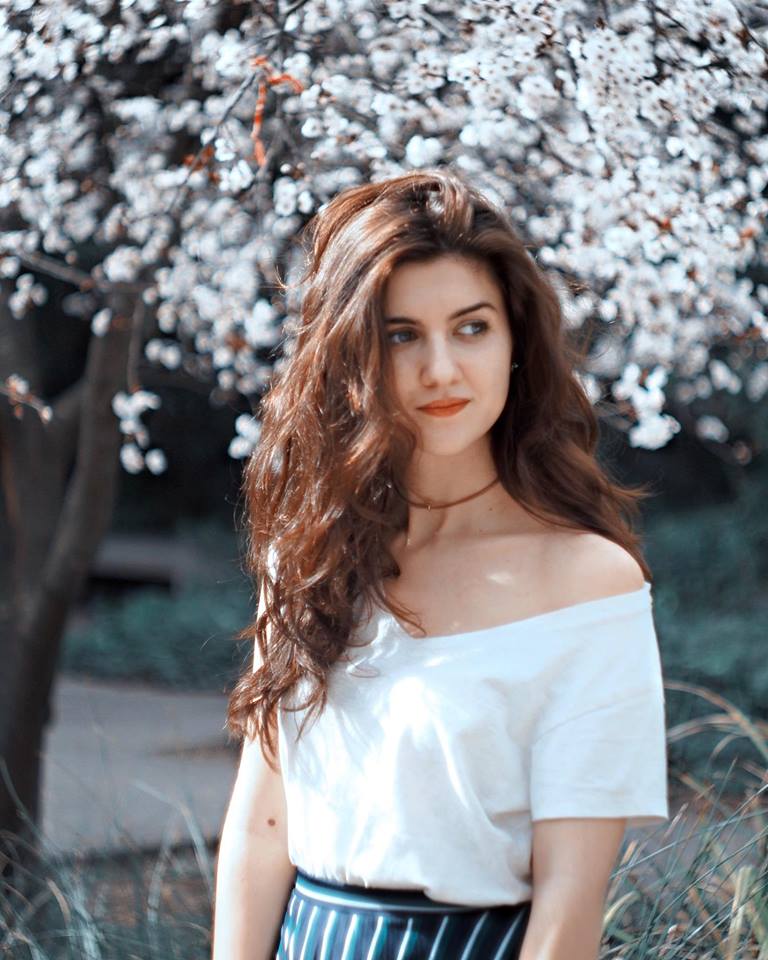 About her experience abroad
Dumitrița understood that she would like to continue her studies abroad while she was still studying in Moldova. "I realized that it would open more doors and help me to progress more." Later, she decided to apply to the University of Music and performing Arts in Mannheim, where she is currently studying. "Here in Germany, the attitude towards music differs greatly from that in Moldova. Classical music is loved, studies are made at a top-level and the competition is very high. That makes me think I have chosen well" she states.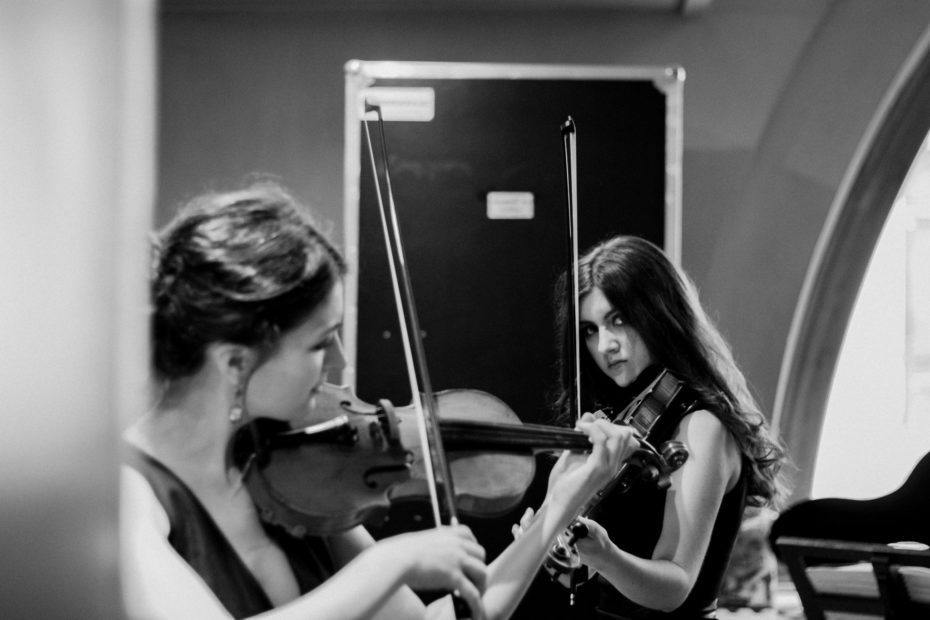 Dumitrița managed to perform in such orchestras as the German Kurpfälzisches Kammerorchester, Youth Orchestra Romania-Moldova, Moldovan Youth Orchestra, Romanian Youth Orchestra, Romanian Symphony Orchestra, etc. Recently, Dumitrița got the chance to be a violinist in one of the best European youth orchestras – Gustav Mahler Youth Orchestra. Moreover, for more than two years, she has been playing a Charles Adolphe Gand violin, dated 1855.
"In fact, I play in many more orchestras, as a member or a substitute. One can't be a permanent member in the youth orchestras. Usually, they organize projects and tours for several weeks, to which I am invited. Sometimes, there are auditions, like in the case of  Gustav Mahler Youth Orchestra. It is not something stable or systematical, as a job. That enables me to play in several orchestras, as well as to play more chamber music, which I really like and that inspires me a lot."
As time went by, she gathered experience and a lot of wonderful memories. "I remember that at the last concert in the spring tour with the Gustav Mahler Youth Orchestra in Musikverein, Vienna, during the third symphony by Gustav Mahler, you could see tears in the eyes of both audiences and those on stage. It was a magical and a very emotional moment," reveals Dumitrița.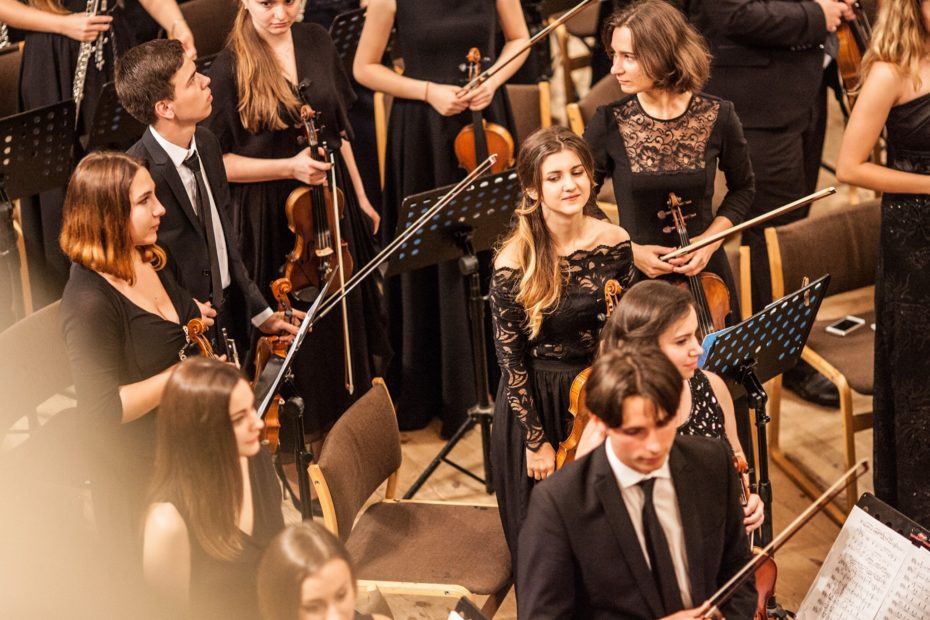 About her little secrets
Dumitrița plays in many orchestras, studies at university and even makes some time for other hobbies she has – travelling and photography. "I'm lucky that the profession I chose gives me the possibility to travel quite often. I have projects in different locations of the world, but I get a special satisfaction when I have the opportunity to spend a few days of vacation and to recharge my batteries. For some time now, I've discovered my passion for photography, and that's what I do more and more often," she says.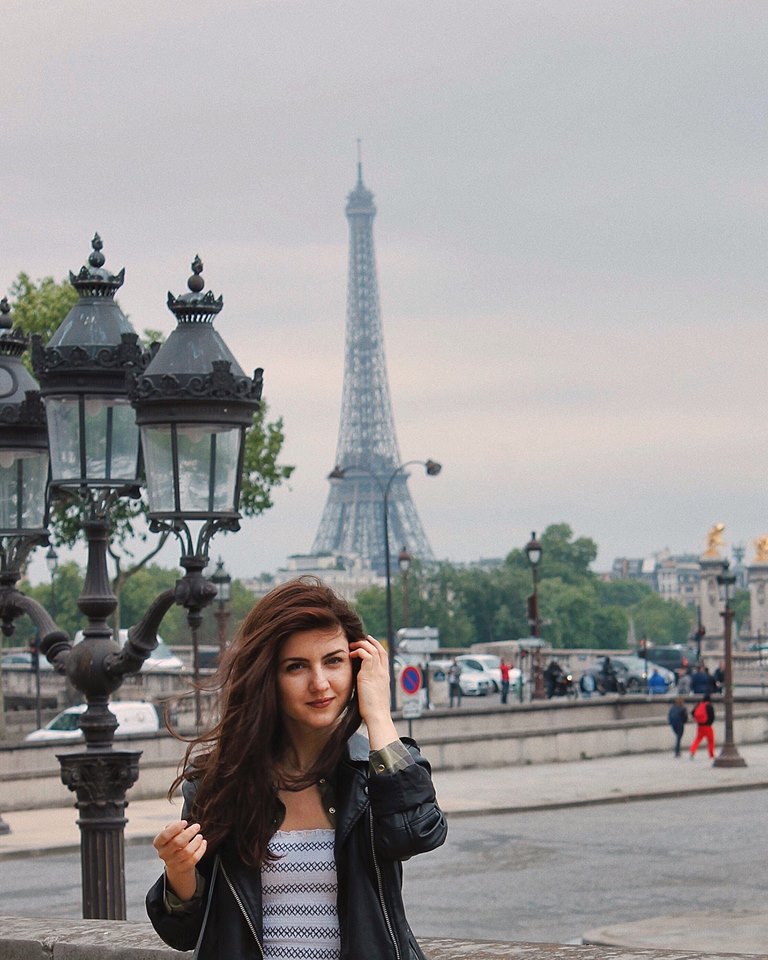 Our protagonist says that there is no secret of succeeding to do so many things at the same time. "What helps me, in general, is that I am an ambitious person, and I do not give up easily. I have established my priorities and I try to not give too much meaning to the disappointing moments."
Dumitrița still feels a connection with her homeland due to the fact that she has her family in Moldova and she also often craves for the Moldovan traditional food, as she says.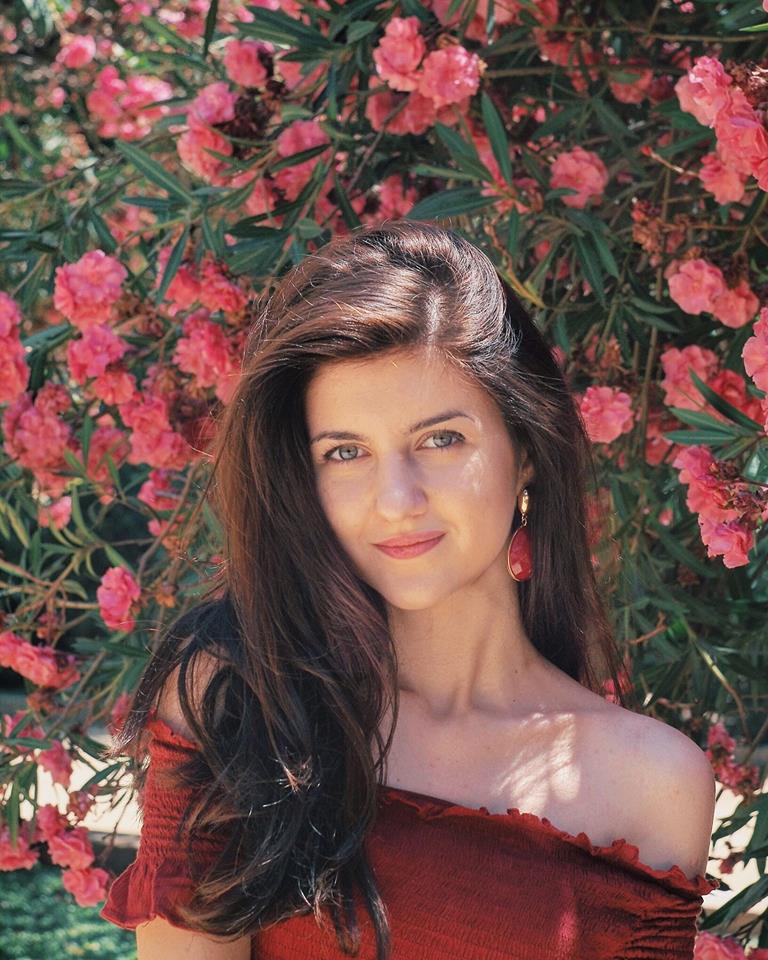 There is one more thing that is not widely known about Dumitrița: the violin she plays – the Charles Adolphe Gand violin, is a real treasure, literally, as it was estimated as having a value of about $75 000.  "I am playing this violin on generous loan from Prof. Gottfried Schatz. It is a special instrument with very strong and very warm sound at the same time. Only after I started playing this violin, I understood how much a really good instrument can help you. It's a whole new feeling. The pleasure of creating music grows enormously when playing such an instrument. Still, it's also an enormous responsibility, so I always do my best to keep it safe, take care of it and when I travel, I never let it out of my sight," Dumitrița reveals.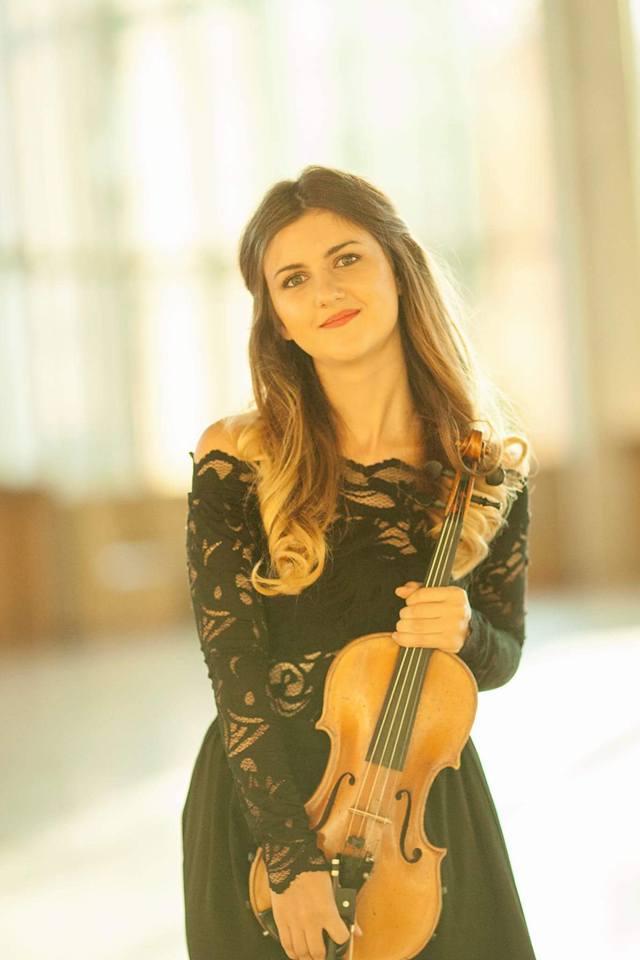 Photos: Facebook/Dumitriţa Gore
Stories from diaspora// Iuliana Motologa – a world-class fashion trainer based in Dubai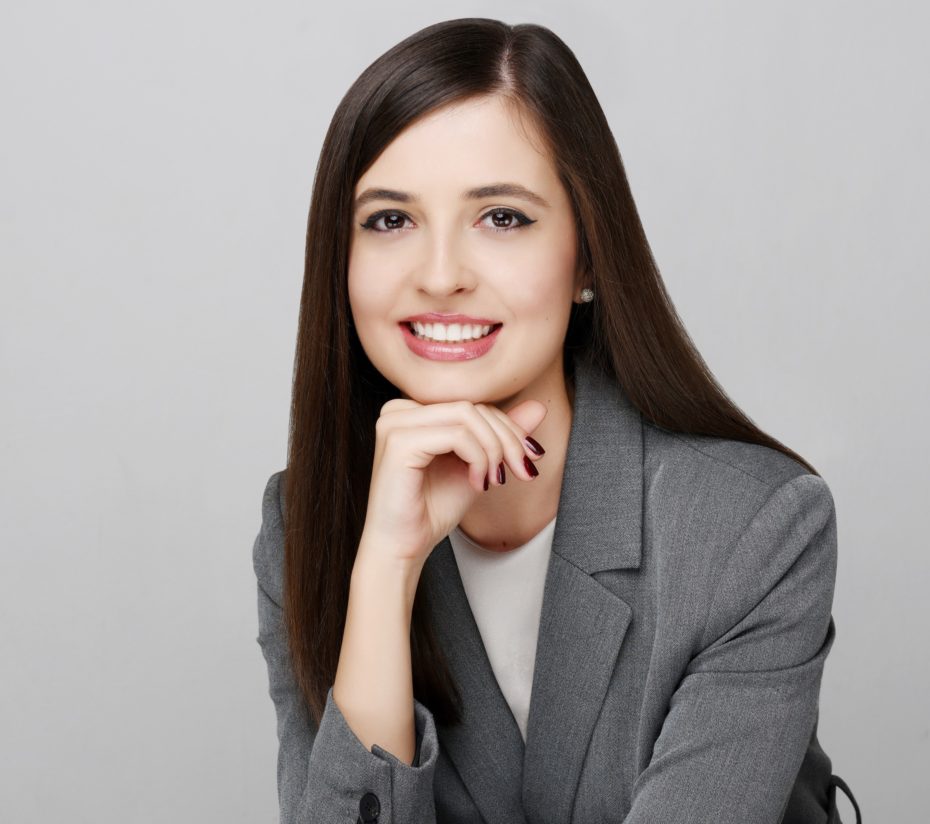 This week, we want to introduce to you a very special girl from the Republic of Moldova. Her aspirations have a very exotic and, in the same time, stylish form, literally, because she lives in Dubai and works for one of the most reputable companies in the fashion industry. Her name is Iuliana Motologa.
For the beginning, we asked Iuliana to describe her personality, as nobody could 'paint' her portrait better than she does: "I consider myself an ambitious dreamer. I am very passionate in whatever I do in life and people who don't share my passion might find me strange and hard to understand." Iuliana puts so much heart and soul in whatever she does. She considers herself loyal, appreciating the same in return. "I have a critical eye or let's call it, a keen eye for perfection that creates a constant inner battle within, between the desired utopia and the acceptable reality. On a different note, behind this determined, self-controlled and independent façade, I am a teenager at heart."
About fashioning her own dreams
4 years ago, Iuliana took an important and courageous decision: doing a master's degree remotely, at the University of Liverpool, along with working at one of the top fashion companies in the world. How was it possible to combine them? "With many cups of coffee and countless late nights," claims Iuliana. "It was a challenging stage of my life that stretched me to the limit and pushed my boundaries further than I could've ever imagined they could reach."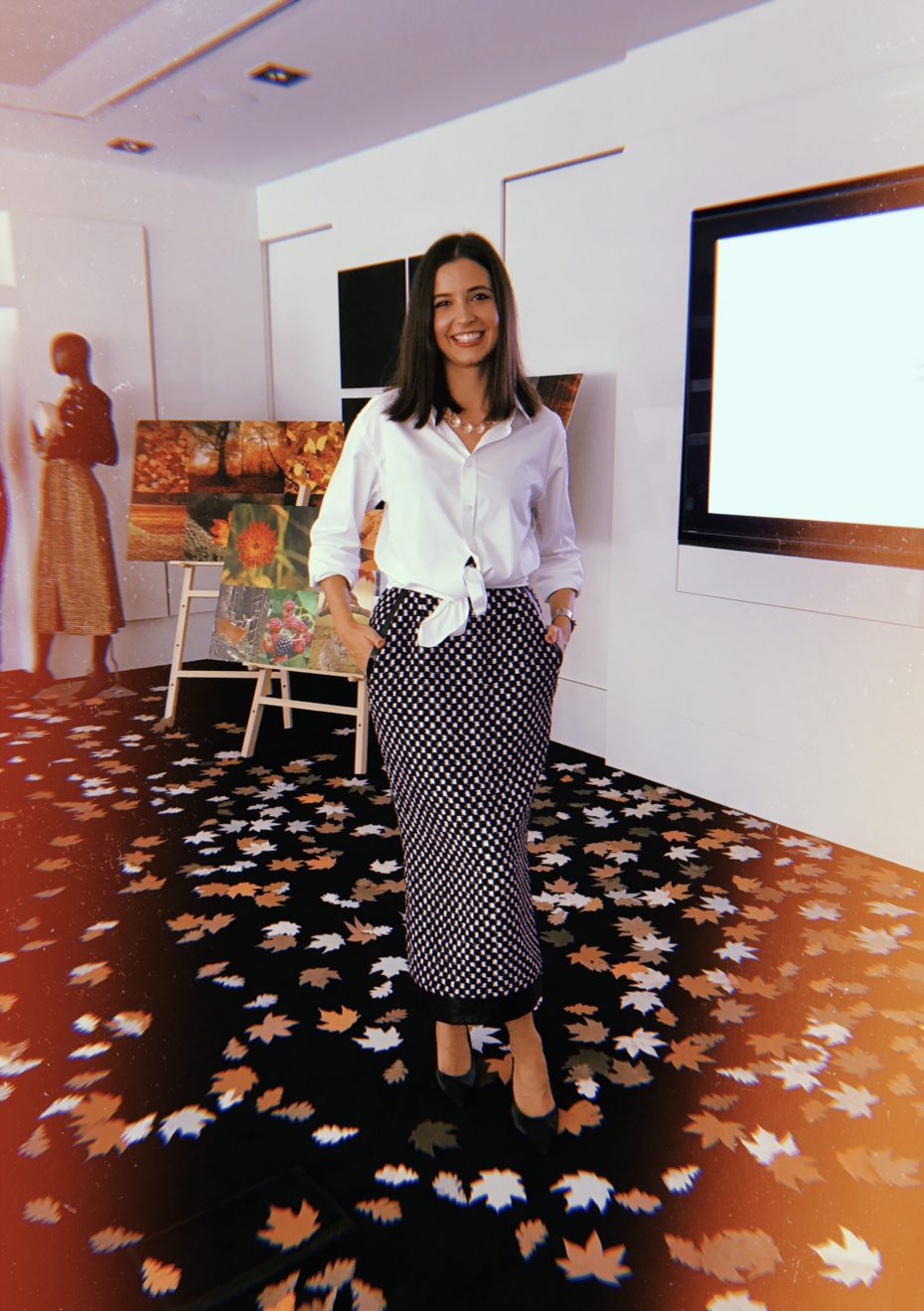 Iuliana always dreamt of having a progressive and smooth learning path, being able to experience the joy and problems of a normal student's life, as she states.
"My case was different, as I chose to be independent, earn my living and invest in my education, rather than await support from my family."
Moreover, it wasn't a sudden decision. It took her around 2 years to understand and decide which path she wanted to follow. First, Iuliana moved to the United Arab Emirates and gained her work experience at a British luxury fashion house. "Having a minimum of 2 years work experience was a criterion for selection in the master's programme I had chosen in marketing, a degree I knew would help me grow in my desired career path," says Iuliana.
All of us know or guess how hard it is to study and work in the same time. As Iuliana told us, doing that in the UAE was even more challenging: "My Master's programme with the University of Liverpool wasn't flexible at all, as some might think when they hear about distance learning. Our programme was well structured, starting with a clear syllabus and ending with precise and strict deadlines. Just to give you some numbers: there were a total of 8 core modules, each one with a duration of 8 weeks and 2 weeks break in between. In addition, we spent 40 weeks on our final project, conducting our own research and writing the dissertation. We used to spend an average of 25 hours per week studying, apart from the 48 hours of work per week, as per the UAE law." A simple mathematical calculation, gets us a result of about 73 hours of work per week, that meaning around 10 hours every single day (!) Would you now say that it was so hard for you to do it?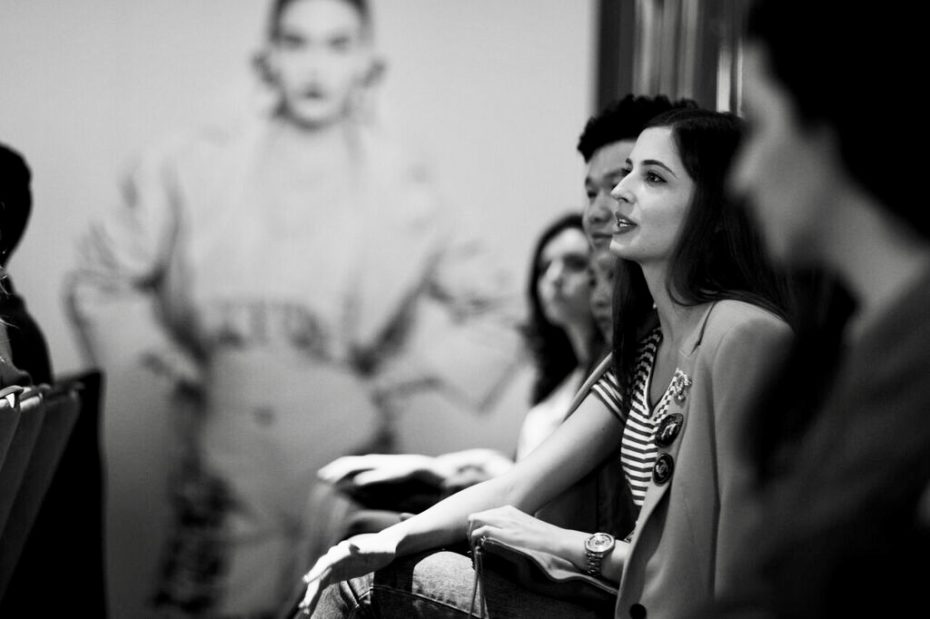 Of course, Iuliana had her own methods to resist to such a workload. "To keep me sane, I was trying to travel as much as I could in the 2 weeks of University breaks, scheduling a holiday from work at the same time. I frequently went on 'wellness retreats' to tropical destinations or to explore new countries," recalls Iuliana.
About the benefits of working as a trainer in the fashion industry
"Ever since I had my first interview with my employer in 2014, I expressed a wish to develop myself in this direction, and I started from scratch, learning everything, as a sales assistant." This is how Iuliana describes her beginnings at the company she is currently working at.
Today, she holds the position of a fashion trainer for Middle East and India. "Now I work for the fashion division, training retail teams on product and brand knowledge with a deep focus on client experience, it's the best job ever! I interact on a daily basis with more than 35 nationalities, people of different ages, cultures and seniority levels, based in several countries across the region. I constantly learn exciting new things about them," claims Iuliana.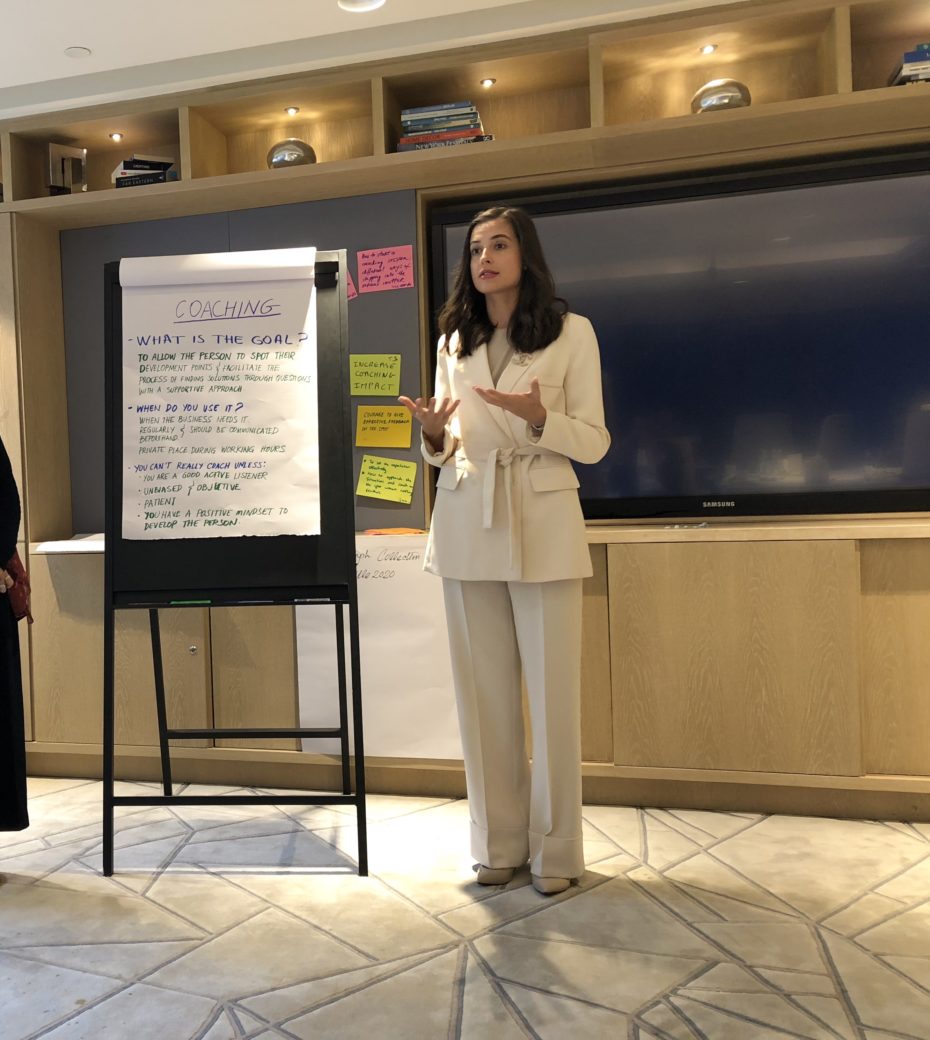 Iuliana discovered her passion for training over the course of working as a sales assistant: "There was no job opening, and I had no idea where my passion will take me. I just continued doing what I loved the most for almost two years, never failing to complete my official job's tasks." And she really loves her job. "What I like the most about my job is that I'm changing my role from coach to trainer and facilitator depending on the situation. The longer I am in the role, the more I realize that my job is not just to pass new information to the audience, but often, to launch new ideas for discussion and facilitate the course of communication."
The main benefits of working for one of the best companies in the fashion industry, according to Iuliana, is to be surrounded by the best people and that every day, she comes to work with positive thoughts and a smile on her face.
Her job enables Iuliana to have an active lifestyle.  "I travel often and even when I'm in the country, I don't sit in front of the computer from 9 to 6. Luckily, my job is dynamic and also creative to some extent, which means I'd be on the phone, driving, changing locations, meeting different people, organizing training sessions etc. 60% of my time is preparation and the rest is delivery."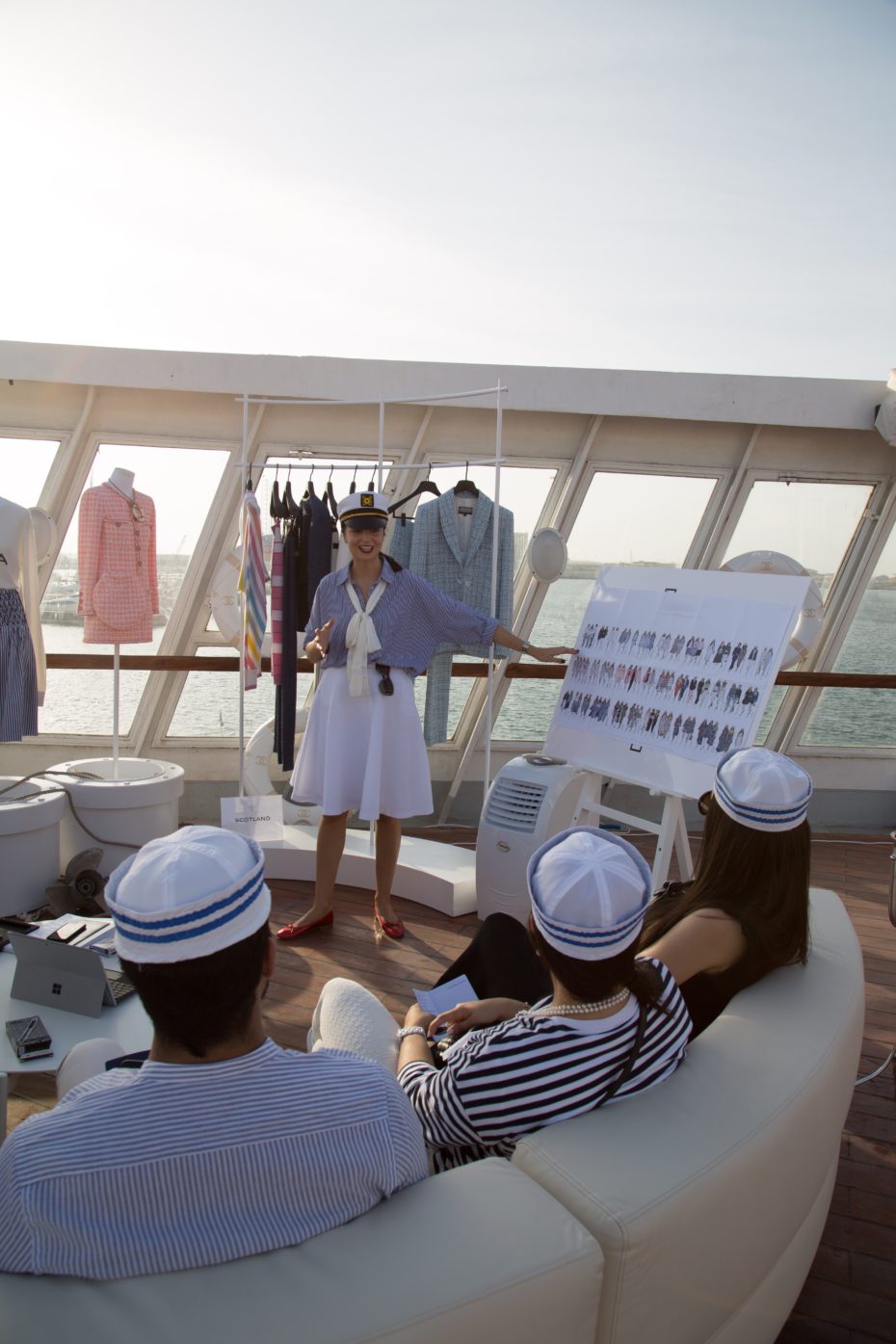 "I'm very lucky to be able to travel for work to places like Beirut, Delhi, Doha, Kuwait, Paris and Amsterdam. At times, I choose to extend my weekend and explore the city. When I come back to Dubai, I prefer to have relaxing weekends, catch up with friends, and go to my Salsa classes." Iuliana reveals that she is in a constant quest for an interesting sport activity, which she would share with a friend.
About living in a completely different world
Iuliana lives in Dubai – a fast-paced city that can host people of any nationality, with any preferences and lifestyle. "There are so many things to try and activities to embrace in Dubai. You can enjoy yoga, surfing, sport kite, Latino dances, horse-riding, dune bashing etc. The comment that most of expats will tell you is that there is not enough time to practice all of them. Time is money indeed and we can all feel it here," states Iuliana.
Iuliana says that a must-have thing in such a city is a car. "The city is spread out. So, having a car is essential for getting around easily although there is a public transport system. It's much more convenient and comfortable to have your own vehicle, especially in the hot summer months."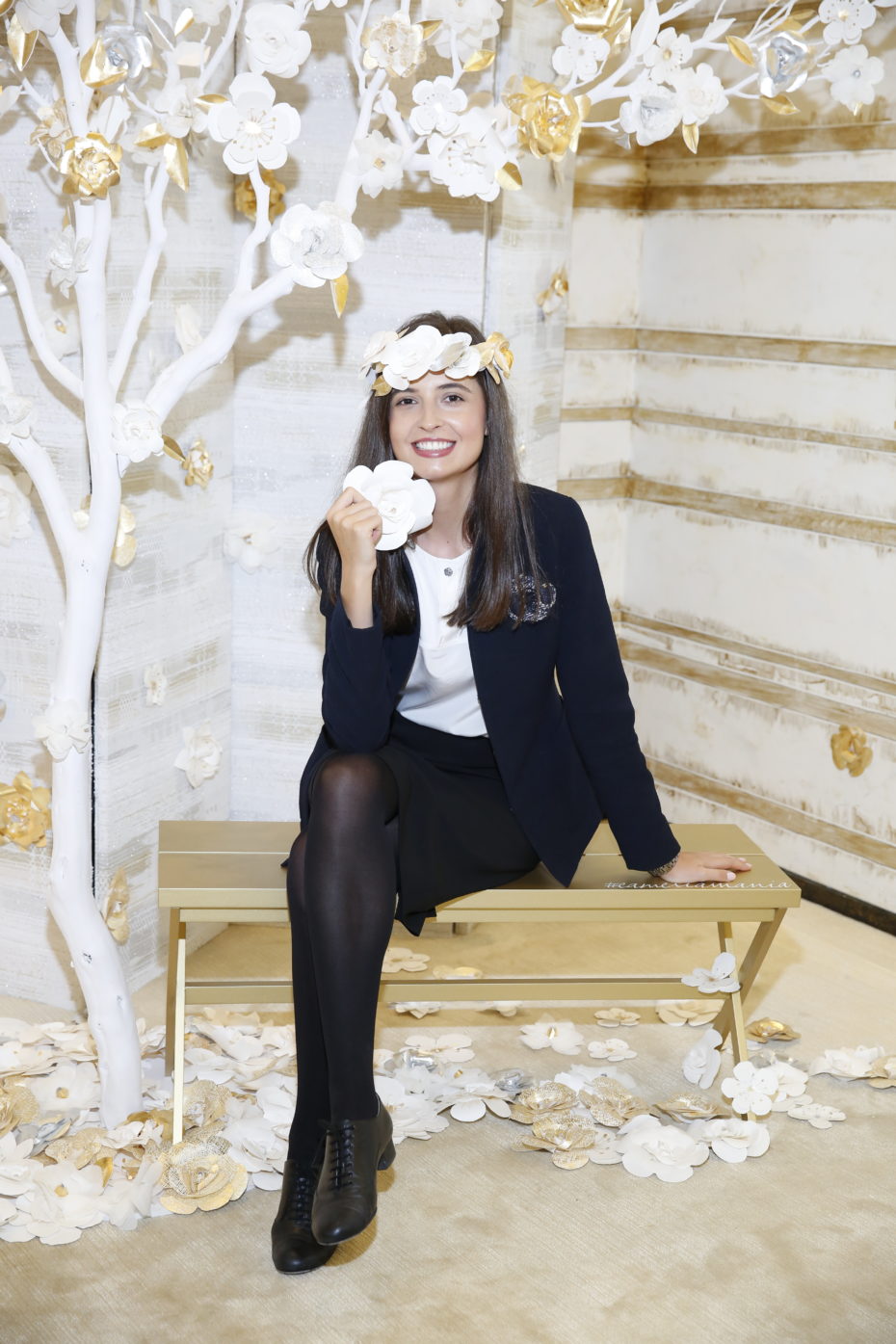 She was only 22 when she moved to Dubai. Iuliana lived in Moldova until she turned 19, went to USA through a summer programme in Texas, studied in Northern Italy for a bit less than a year and had an internship in Switzerland. "The latter one was an eye-opening experience that planted the wanderlust seed in my heart. It equipped me with courage to tap into the Middle Eastern world."
Her views and mindset suffered a big transformation since she moved to Dubai. "I tend to think that this change has left a major footprint on who I am today. I've learned to keep my mind open and my face straight when talking to someone from a different background," she says.
Iuliana entered a diverse new colourful world. "There is not one single Arab culture. There are multiple cultures that translate in different behaviours, dialects, and traditions within this region. The Arab world is composed of so many countries from North Africa to the Asian continent, and what was a surprise for me is that, sometimes they don't even understand each other's Arabic sentences because of the dialect. The Gulf countries remain a mystery for me, as I had only professional interaction with true locals, but I can tell you about Lebanese, Syrians, Egyptians, Jordanians, Palestinians, Moroccans, Iraqi, Iranians who have one thing in common: the love for food, and their food is absolutely delicious!" Our protagonist says that she was able to give up on the traditional Moldovan "plăcinte", for the food she tried there.
People of Arabic cultures are friendly, light-hearted, and very warm, as Iuliana states.
"They are very passionate (pretty much like me), but short-temper people. You'd hear many times them saying: "do not awaken the Arab within me."
Still, there are things she didn't manage to get used to: "Until today, I can't get used to the fact that the work week starts on Sunday and ends on Thursday."
About her short escapades to Moldova
"I come back home once every 4-5 months to see my dear family. Luckily, they are all in one place, so I get to see them all at once. Most of my friends have moved abroad though, and we try to meet regularly somewhere in Europe." Iuliana prefers coming home in summer or for New Year. "All of my trips back home must include a visit to one of the wineries, or a rustic restaurant somewhere outside Chișinău. I enjoy taking my family out and pampering them while I'm at home."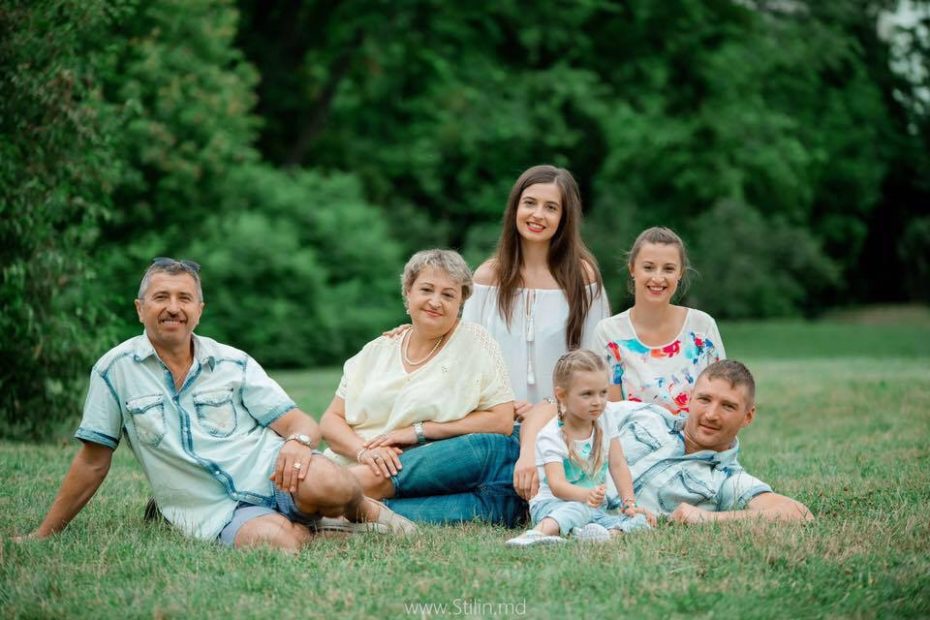 Iuliana highlights the big contrasts between Chișinău and Dubai in terms of nature and the taste of fruits and vegetables in summer. "The number of trees and the intensity of the fresh air is something I can't neglect when coming from Dubai to Chișinău. The flavour of our fruits and vegetables in summer and all the organic options sold in the outdoor markets is something I constantly long for while living in Dubai." Yet, the gloomy atmosphere is noticed by Iuliana as well: "When I'm in Moldova, I can sense a deep melancholy and nostalgia surrounding people passing by."
About her future plans
Iuliana is not going to leave Dubai any time soon. "Dubai has been my settled place for a longer period of time (5 years and a half now to be exact). This place has offered me so many opportunities I could maybe only dream of at my age."
"I've invested so much of my time and efforts into what I have now, that for the moment, I just want to enjoy the fruits of my work without thinking of where is 'next'? Unless an opportunity falls on top of my head out of nowhere."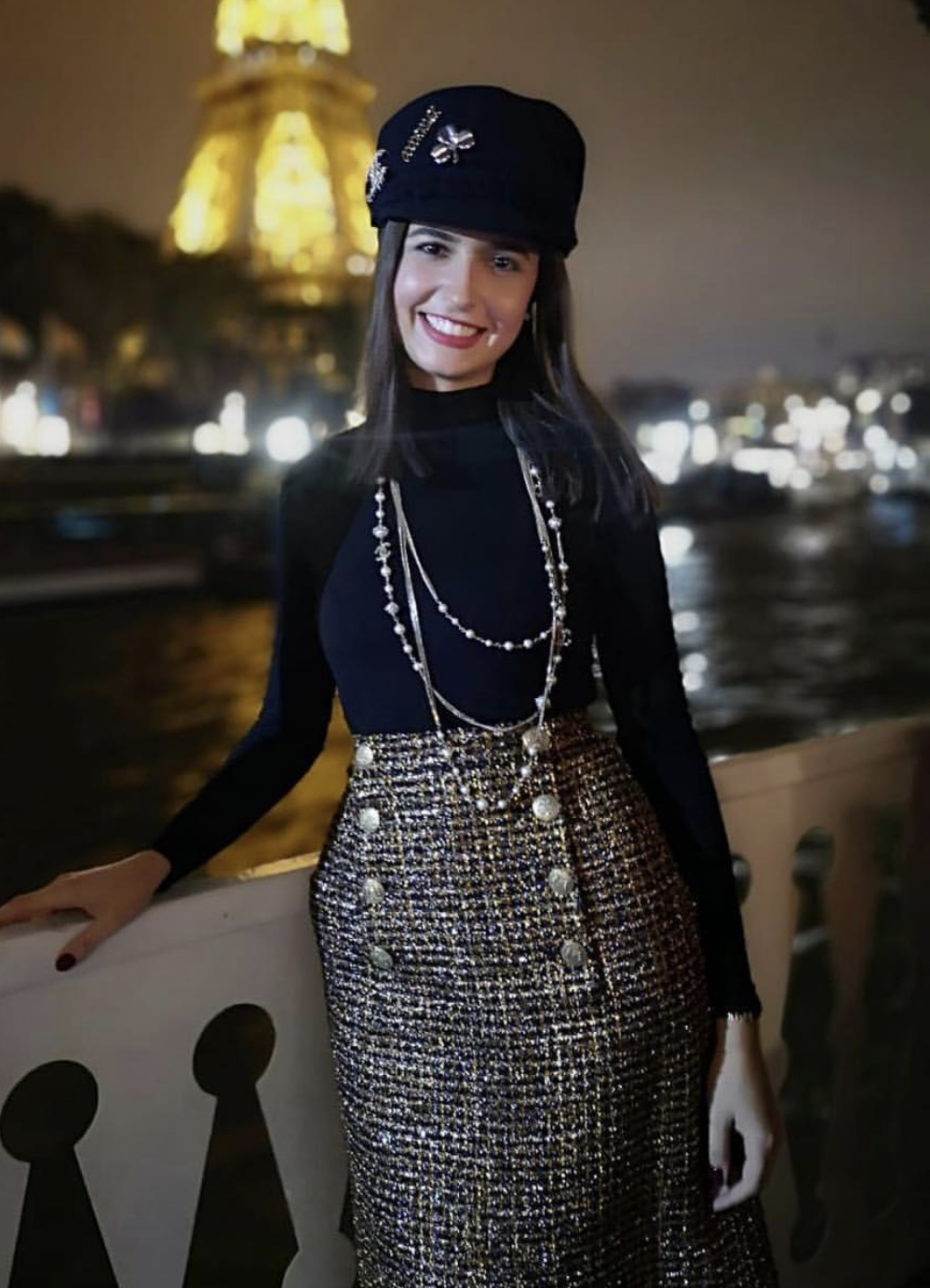 As Iuliana says, a lot of things have changed as compared to 8 years ago when she would've left everything to move to the US. "I don't think and wish the same anymore."
For now, she dreams of learning horse riding and eventually buy a horse. "My father might laugh while reading this, because this is what the 5 years old Iuliana always wanted. I would love to learn how to ride a horse professionally and even buy my own horse eventually." There is one more thing: "I want to ensure a peaceful life for my parents and show them the world. I'm determined to do that."
Photos: personal archive