President Igor Dodon's Past Support for Irredentism Against Romania and Moldova's New Government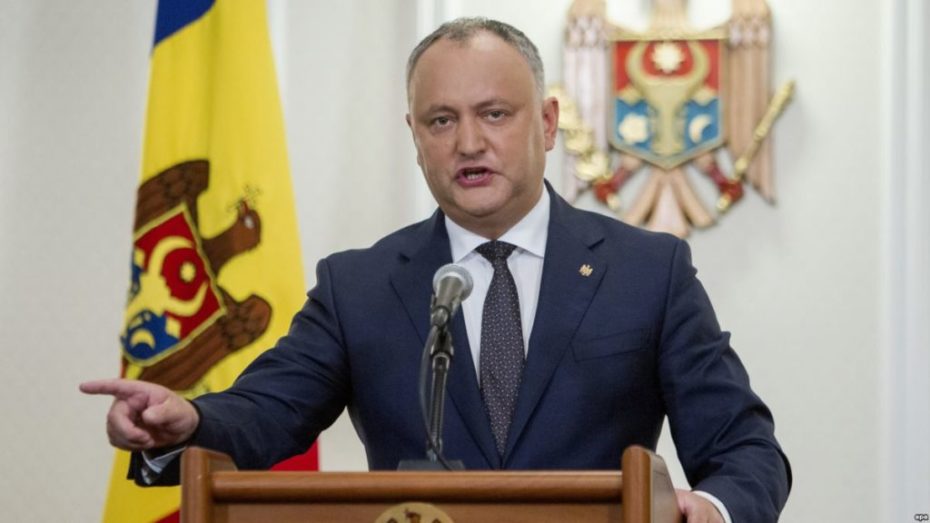 This opinion piece was written by Dr. Ionas Aurelian Rus, Associate Professor of Political Science at the University of Cincinnati Blue Ash College (USA). The opinion does not necessarily represent the opinion of the editorial staff of Moldova.org.
***
A fact that is only known by those Romanian-speakers who have paid attention to this issue is the (Socialist) Moldovan's president Igor Dodon's territorial claims against Romania. After documenting this fact, I will analyze it, and place it in the broader context of Moldova's recent change of government. First of all, there have been several declarations of Igor Dodon that document this, and I will make reference to the longest one. This is the taped interview of Igor Dodon for the Romanian newspaper "Adevarul" (The Truth) from December 2013.
Dodon declared in front of a map of historical Moldova (which includes not only the Republic of Moldova but also the part of Romania called Moldova and some parts of Ukraine) at the time of Stephen the Great (1457-1504) several surprising things. "There'll be many [from Romania – author's note] to take citizenship from Moldova. If we will join the [Eurasian] Customs Union [led by Russia – author's note]. Then the massive creation of jobs will begin. Believe me, from here… and [we will] start releasing passports. You'll see how many will come. And it explodes the European Union from there, The situation is…
But I don't know,… whether to say it or not… The grant of the [Moldovan] citizenship to the Romanians, to those who were in [historical] Moldova. Look at my wall. It is Greater Moldova. Why not? And believe me, we're going to get to that stage. Yes, take a look! This is [the map of] the Moldova of Stephen the Great. But this is one of the projects for the future. We're going to scare those in your leadership [of Romania]. And even so, they don't love us very much. When the Republic of Moldova or official Chisinau will say firmly that it is going in the direction of the [Eurasian] Customs Union, toward close relations with Russia,
this will be an important element, and maybe a decisive one to reintegrate the country in a federation. In the Republic of Moldova, 70-75% of the population declared itself Moldovan and declared that they speak in the Moldovan language. Despite what has happened lately and the attempts and movements that Romania makes [to promote a Romanian ethnic and linguistic identity] here in the Republic of Moldova, and this will be maintained from now on."
Dodon's statistics are problematic. Obviously, the Moldovan language is Romanian, and the distinction between ethnic Moldovans and ethnic Romanians is one of the identities; they share the same language and "objective" elements of ethnicity. To be sure, according to the Moldovan census of 2014 without the Transnistrian secessionist region, 73.7% of the people identified themselves as "Moldovans" (though only 64% if one includes the predominantly Russian-speaking Transnistrian secessionist region), and 6.9% as "Romanians". Yet, in terms of spoken language, 53% (and declining) declared that they spoke "Moldovan" and 23.3% (and growing) "Romanian". By now, perhaps less than 50% of the people of Moldova without Transnistria would declare that their colloquial language is "Moldovan".
Dodon is obviously not the only Socialist who wants a Greater Moldova. What is noteworthy is that Western embassies have not paid any attention to this phenomenon. It is also noteworthy that the principality of Moldova united with the principality of Wallachia in 1859 to form Romania. The territory of the present-day Republic of Moldova was almost entirely a part of the Russian Empire at that time. The Republic of Moldova is not the successor of the medieval and modern principality of Moldova.
In other articles, I have discussed Dodon's territorial claims against Ukraine (see Igor Dodon's Past Support for Irredentism Against Ukraine), and his declared desire to be a dictator (see Moldovan President Igor Dodon's Hopes of Becoming a Dictator and His Party's Authoritarian Program).  And even though my article is obsolete in terms of details that have changed over time, Dodon has also pushed for Moldova's federalization (see The Socialist Federalization Plan Is Just as Bad for Moldova as the Kozak Plan).
One is surprised when various analysts show their displeasure at the lack of enthusiasm in Romania for the alliance, created on June 7, 2019, between the pro-Russian Socialists and the pro-Western ACUM bloc, and for the fact that the Romanian government has not exactly made concrete promises of financial help to the Republic of Moldova after the change in government, after providing a great deal of support previously. What they either forget or they wish to forget is the content discussed previously in this article, including Dodon's irredentism against Romania, and that the Romanian taxpayer can not reward such utterances. The Romanian government does prefer an alliance between ACUM and the more mildly pro-Western Democratic Party, just as the Ukrainian government does. The argument that the former leader of the Democratic Party (the dominant party in the previous ruling coalition), Vladimir Plahotniuc, was a highly corrupt oligarch and that Moldova's democracy, already illiberal, became even more illiberal when he was the most powerful man in the country, is not a good enough argument to maintain the current ruling coalition. Moreover, when the Communists were in power in 2001-2009, and a large majority of the current Socialists were Communists, the state of democracy in Moldova according to Freedom House was even worse. This is not to deny that organized corruption has declined after the fall of Plahotniuc. The author of this article did prefer an ACUM-Socialist government as the lesser of two evils over a Socialist-Democratic alliance, though very ambivalently, and has been underwhelmed by the outcome. Nevertheless, what is needed for Moldova, and desired by the Romanian and Ukrainian governments, is an ACUM-Democratic coalition. This is the probable outcome at some point in 2020 unless it will be blocked by pressures from East and West.
To advocate for an ACUM-Socialist government in the name of regional stability while forgetting Dodon's irredentism, dictatorial tendencies, and push for Moldova's pro-Russian federalization is unwise. We should keep in mind, without denying their tactical pragmatism and wiser current tactics, how pro-Russian the Socialists are. You could observe Dodon's discourse as a sample without forgetting that the Socialist speaker of the parliament Zinaida Greceanai is even more pro-Russian. Moreover, one should not ignore the fact that, in the case of Plahotniuc after he lost power, Vlad the Impaler has become Vlad the Fugitive or Vlad the Impaled, and that he has resigned as the leader of the Democratic Party, and lost his influence in it. And the beneficiaries and practitioners of nepotism, cronyism and those linked to oligarchs in the past (including Plahotniuc) or present, those who can not justify all of their income or property, or who have benefited from the "theft of the billion" by Ilan Shor should not dare cast the first stone against an alliance with the Democrats. And,  perhaps, as one of the graduate students mentored by me might note, the former colonial powers from the East and West should not forget how historically the fight against corruption was used as an excuse for the expansion of colonial empires and spheres of influence. (By contrast, my ancestors who lived on the territory of the present-day Republic of Moldova were neither colonialists nor colonizers.) I also have serious doubts if the current bipolar governing coalition would have been possible if the president of the United States would have been the winner of the popular vote in 2016, Hillary Clinton, or will remain in power with, for example, Democratic Joe Biden in the White House.
Record remittances sent to Moldova during the COVID-19 pandemic – expert's explanation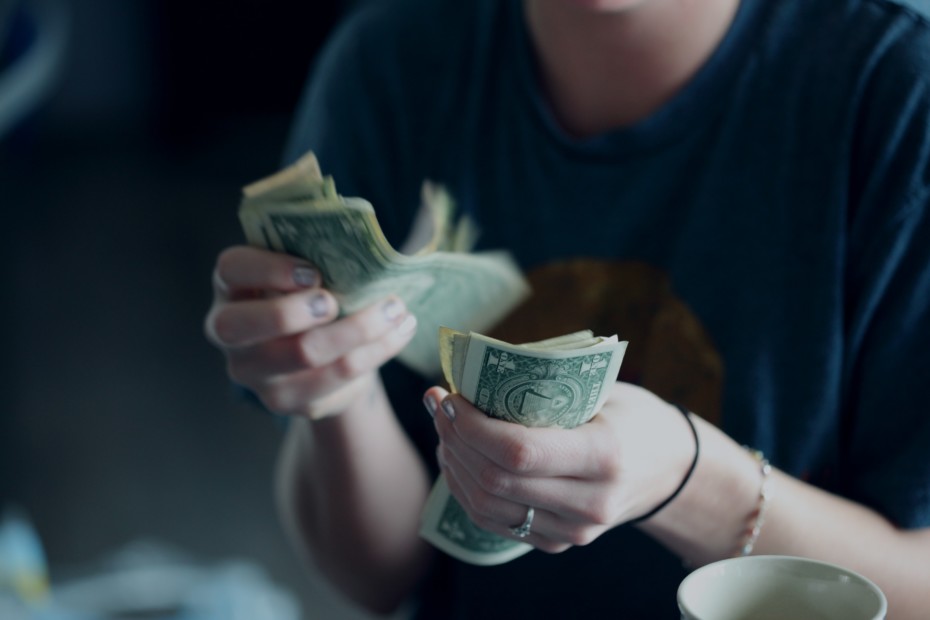 The remittances sent by Moldovans from abroad reached a record level in May 2020. The last time there was a larger amount of money transferred from abroad was only in October 2014.
The economic policy expert Veaceslav Ioniță believes that the significant increase is, paradoxically, due to the COVID-19 pandemic. According to his estimations, during the period of April-May, when there were quarantine and closed borders, Moldovan citizens could not bring into the country around $150 million. Part of this money were transferred through official transfer systems, that reducing the amount of unofficial transfers, is noted in the opinion published on the page of the Institute for Development and Social Initiatives (IDSI) "Viitorul".
According to the expert, one third of all money from abroad are usually transferred to Moldova through informal ways, without using any official money transfer channels. "Each year, Moldovans receive almost $1.2 billion through official transfers, but also they sell on the foreign exchange market about $2.1 billion. The difference of 900 million dollars per year is the money that is introduced into the country through informal ways," said the expert.
The total recorded transfers between April to May amounted $227 million, that being $14 million more than in 2019. At the same time, the foreign exchange sales during this period represented only 50% of the last year's amount – $259 million. "April and May 2020 were the only two months in the history of transfers, when the money came almost exclusively through official channels. This explains this 'miraculous' growth," concluded Veaceslav Ioniță.
The number of Moldovan citizens aged 15 and over who were working or were looking for a job abroad was 352 700 in 2018, according to the National Bureau of Statistics (NBS) data. That represented 35,68% of the total available workforce of the country in the same year.
People living in the Republic of Moldova, along with the whole economy of the country, are greatly dependant on the remittances sent by Moldovan citizens who live abroad. About 20% of all families with children in Moldova are supported by a family member who is a migrant. The concentration of such families in rural areas is three times higher than in urban areas, according to data from the NBS cited by the UNDP Moldova.
This money represent not only an important source of income for people living in Moldova, but also contribute to the increase of GDP nominal value. In 2018, the Republic of Moldova has been listed the 9th in a world ranking of remittances related to GDP, with a share of 16,1%, according to the World Bank data.
See also: Who? How? Where? Why? The migration profile of the Republic of Moldova
Due to the negative impact of COVID-19, remittances sent to Moldova are expected to decrease by 24-27% in the future, informed the UNDP Moldova. Decreasing remittance flows were predicted by the World Bank in the whole world. It was estimated that about 17% of all migrants have already stopped remitting to their families. In such a way, 23,4% of Moldovan households risk to be placed below the poverty line if they did not receive remittances.
Photo: Sharon McCutcheon| Unsplash
Survey// Popular COVID-19 fake news in Moldova and people's (dis)information sources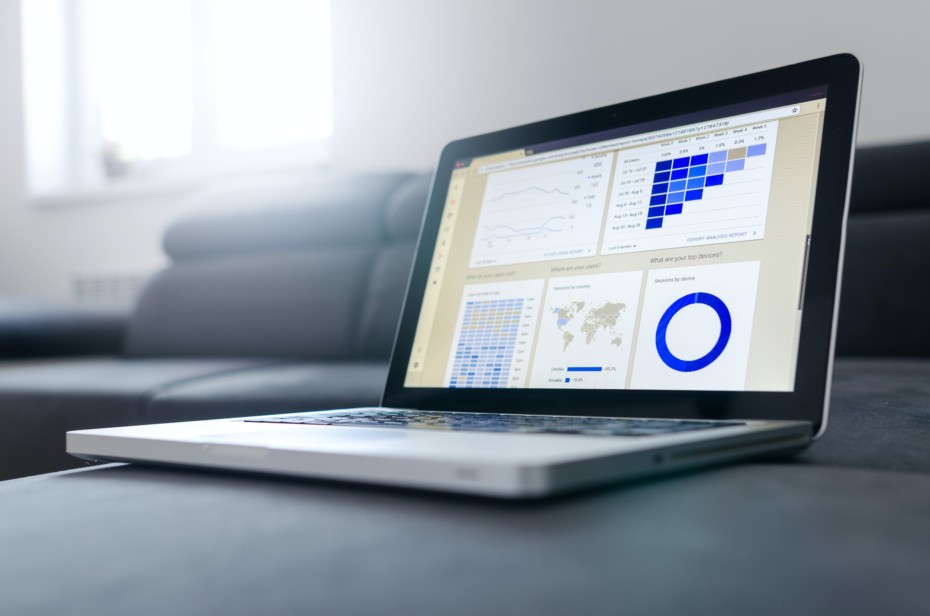 More and more Moldovans have to deal with fake news every day. Unfortunately, a part of population believes them. According to a survey conducted by the WatchDog.MD community, in cooperation with CBS Research, the degree of acceptance of various false statements indicates an extremely high level of trust in such manipulations among Moldovan citizens.
For example, when asked about quite a few popular fake statements that circulate the whole world regarding the novel coronavirus, the survey participants answered the following:
50.4%

of respondents believe that the virus is no more dangerous than a flu and that it was intentionally made to destroy the economy;

37.8%

of respondents admitted that the virus was created by Bill Gates, in order to introduce nano-chips in the bodies and control them;

37,2%

of questioned people think that the COVID-19 virus was created in a Chinese laboratory;
35,9% of them said the pandemic is an excuse to impose a global Government that will rule the whole world;
33,4% of participants consider garlic a remedy for coronavirus;
32.7% of persons who answered the survey dangerously consider that the virus is a myth and everything is just a lie;

32,3%

 of them are sure that only old people get infected and die;

32,2%

 of survey participants believe that democratic regimes have bigger troubles with managing the crisis than the dictatorial ones;

29.7%

 of persons said the EU will collapse due to the novel virus;

28.8%

of respondents fear the COVID-19 tests are already infected when getting tested.
And these are, by far, not all false statements some Moldovans declared as being true during the survey. Some respondents think that the virus is spread in the Republic of Moldova through the 5G technology (11.7%), even though there is no such technology used in the country yet. Others claimed that the European Union didn't offer any support to Moldova during the pandemic crisis (21.3%), despite the existing facts they can easily check.
Out of 1003 respondents, only one denied absolutely all false or manipulating statements.
At the same time, 45% of the Moldovan citizens who answered the opinion poll don't trust at all or trust very little the World Health Organisation as a source of information. 5.2% of them don't even know anything about the organisation.
When it comes to the local information sources, the survey respondents claimed that they merely find out what's new by watching TV (77.2%), by accessing web pages (42.2%), various social media platforms (35.7%), such as Facebook, Odnoklasniki, Instagram and Vkontakte, or talk to family members (12.7%), friends and neighbours (15.1%).
Another important aspect is that only 1.4% of respondents inform themselves in any other language than Romanian, Russian or both. Even so, 16.3% of survey participants said it is rather hard or very hard for them to understand what news are accurate and whether the information presented is true or not.
A crucial source of disinformation for people of Moldova, which is not mentioned in the options of the survey though, is the church. Lately, the Moldovan Orthodox Church spread dangerous fakes about COVID-19 vaccination, nano-chipping and 5G.
See also: The Moldovan Orthodox Church spread dangerous fakes about COVID-19 vaccination, nano-chipping and 5G
**
The survey was conducted at the national level between May 5-11, being part of the project "Facilitating crisis communication and accountability as a civic response to COVID-19 pandemic in Moldova". It was implemented with the support of the Black Sea Trust for Regional Cooperation of the German Marshall Fund and involved 1003 persons aged 18 years and over.
The study measured political trends, geo-political preferences, media consumption, as well as the impact of manipulative rhetoric, false news and conspiracy theories in the context of the COVID-19 pandemic.
Photo: Lukas Blazek| Unsplash
Older people's rights and dignity must be protected amid the COVID-19 pandemic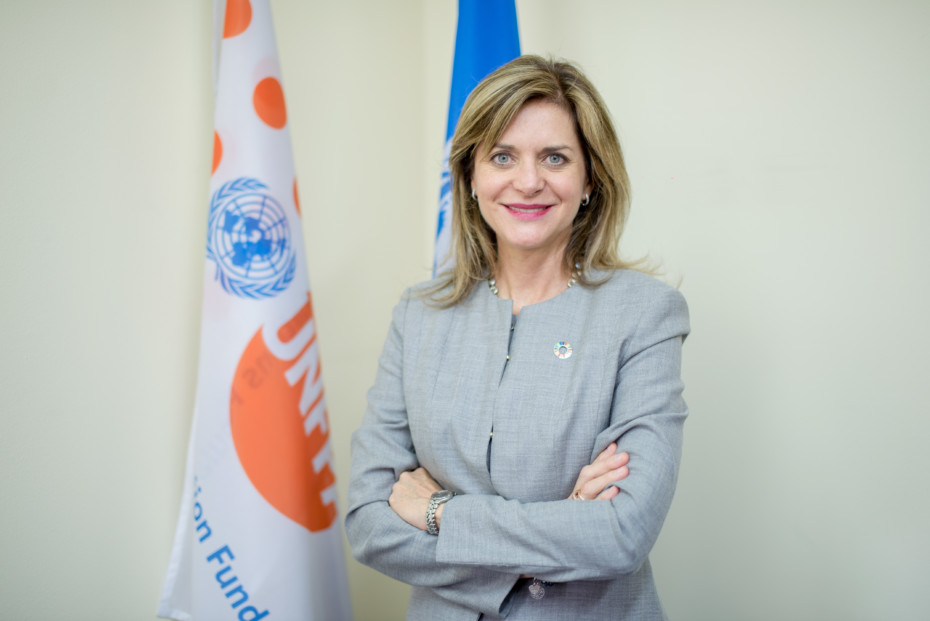 By Alanna Armitage
Across Europe, from Spain to Serbia, care homes for older people have become hotspots of COVID-19 infections. According to the World Health Organization, residents of long-term care facilities account for up to half of coronavirus deaths in Europe.
Among all the heartbreaking statistics that tell the story of how the virus is devastating lives around the world, this figure sticks out to me. It shines light on an unimaginable tragedy unfolding right before our eyes – but drawing surprisingly little public attention.
Older people living in care facilities make up only a tiny fraction of the total population – barely 1%, for example in Germany, the country with Europe's largest number of nursing home beds per capita. This gives a sense of how grotesquely over-represented care home residents are among the deaths caused by the virus.
Older people in general are badly affected by the pandemic. They are at increased risk of severe illness from COVID-19 and some 95% of deaths are among people aged 60 and older. This is one reason why Europe, the region with the world's largest proportion of older people, is seeing the pandemic ravaging with such force within its borders. And older people aren't just facing a health crisis: physical distancing (erroneously called social distancing) measures to contain the virus also have a disproportionate impact on their lives and livelihoods, as many are cut off from the services, support and caregivers they rely on.
Often neglected and out of sight, older people living in care homes are among the most vulnerable of all. We hear haunting stories of people dying alone, without having their loved ones around them and with sometimes only minimal care provided by overwhelmed and under-financed facilities.
The tragedies happening in nursing homes right now are just one, albeit extreme, expression of how we are failing older people more broadly. The pandemic has put this failure into stark relief, but it didn't begin with COVID-19. As countries in Europe are ageing rapidly – one in four people already is 60 years or older – societies have been struggling to create conditions for the growing number of older people to be able to thrive, remaining in good health and active in their communities and public life.
Instead, many older people experience neglect, poverty, social exclusion and isolation – exacerbated now because of the pandemic. Perhaps even worse is the way public discourse tells them, more or less subtly and through myriads of cultural clues, that because of their age they are a burden, less valuable, even expendable.
It is my hope that this crisis, and the horrifying effects it has on many older people, will come to be a turning point for how we see and treat older people in society. At UNFPA, the United Nations Population Fund, we work hard with our partners in government and civil society not only to support older people during the pandemic. But also to ensure more broadly that their dignity and rights are protected and that they remain integrated and engaged in their communities.
Many countries are now looking at how the crisis can be turned into opportunity. There are four key steps governments can take to make this happen:
Prioritise the protection of older people in response to COVID-19. This can include sending unequivocal public messages of support for the equal rights and dignity of older people and taking bold measures to demonstrate that public commitments go beyond lip service. Ensuring continuity of services, supporting caregivers, using digital technologies to reach people in isolation – a lot can be done to mitigate the effects of the crisis.
Hear the voices of older people. As we are responding to this crisis, and developing policies for the future, we must listen to what older people have to say. Engaging with community representatives is vital for avoiding biases and being able to come up with solutions that respond to actual needs.
Counter ageism in public discourse and practice. There must be no tolerance for the rampant age discrimination and negative stereotyping that has surfaced even more during this crisis. Promoting a counter-narrative centred on inter-generational solidarity and the agency and valuable contributions of older people will be key for shifting social norms and attitudes.
Revisit legal and policy frameworks and budgets through an age lens. Now is the time to start looking beyond the crisis and review what needs to change in sectors like health, education, employment and social welfare so that countries are in a better position to cope with the effects of rapid demographic change while ensuring the rights and choices of an ageing population.
Let's be clear: the death of so many older people during this crisis was not inevitable. It is the direct result of our failure – as societies, institutions and cultures – to assign equal importance and value to the lives and well-being of the older generation. We must learn from past mistakes and get serious about creating a society for all ages in which older people are recognized, and supported, as the important pillars of society that they are: as teachers and mentors, carers and volunteers, story-tellers and creators, conveyors of culture, and fighters for rights that we sometimes take for granted. In an ageing Europe, we simply cannot afford to exclude a quarter of the population with all their skills, talents and other contributions. Ensuring that older people are treated with the same rights and dignity as everyone else is not only a moral imperative, it's a win-win for all, old and young alike.
Alanna Armitage is the Director of the Regional Office for Eastern Europe and Central Asia of UNFPA, the United Nations Population Fund.
Photo: UNFPA