Moldova through the eyes of the world's travel bloggers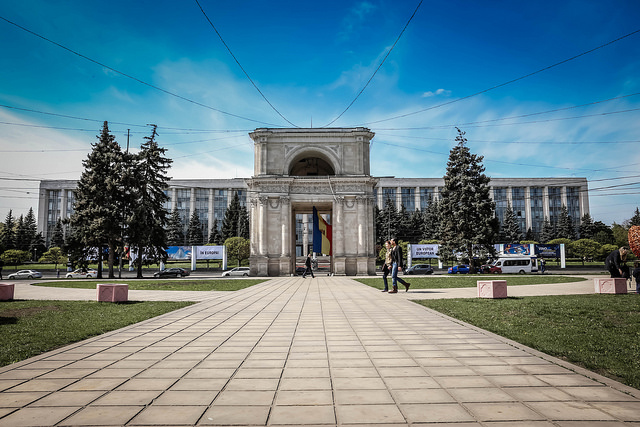 It seems to be a "terra incognita" for most travellers in the world. Republic of Moldova is never put in the top of the dream travel destinations bucket list. Very often, it is overlooked or ignored by tourists. Basically, it's called the least popular European destination. But, is the situation really a hard row to hoe and Moldova doesn't possess any touristic charm? Or maybe we are talking about a not well-known country that hasn't developed yet its entire potential? We could figure it out by checking out the travel posts of some popular bloggers that managed to visit Moldova.
First, any travel itinerary that includes Moldova mentions several important stops: Chișinău – the capital of the country, Orheiul Vechi – the most popular destination of Moldova where every tourist is driven to, and the famous wineries – the treasure of the country each and every citizen is proud of. Certainly, every traveller that was in Moldova has seen all these places. Still, perhaps they discovered something more and went beyond the conventional touristic brochures' recommendations.
"I'm going to make an embarrassing confession. Until recently I couldn't point to Moldova on a map"
Kristin Amico is a travel blogger from Boston, US that, together with a team of curious fellows, strolled around the cities and villages, danced and tasted local food, learned about the complicated history and made new friends during her visit in Republic of Moldova in 2017. "It may take a little effort before locals warm to you, but they will. A conversation over a cup of strong coffee or a shot of local brandy and you'll have a friend for life." mentions Kristin in her article.
Among the Kristin's favourite experiences were the lunch at the home of the most popular percussion-playing grandmother in Moldova, Lidia Bejenaru, the shopping at "Piața Centrală", the city's main outdoor market, and the tortuous guided tour in the Mileștii Mici huge cellars. She was surprised by the taste of the home-made snacks with sunflower seeds and nuts available at roadside stops, and enjoyed the local "Plăcintă", a savory pastry filled with salty cheese or meat.
"There aren't a lot of visitors to Chișinău, or Moldova, but perhaps that's exactly why you should visit."
Richard Collett is a traveller and freelance writer from the UK. He writes travel blogs with a dash of journalism and takes photographs along the way, as he mentions on his website called "Travel Tramp".
In 2016, he visited Chișinău, "the inelegant, yet chaotically transfixing capital of a small state at the edge of Europe", as he described it. Richard didn't see any other tourists around, but this fact didn't upset him at all. He is a travelling hippie, searching for places that usual tourists don't visit, abandoned places and countries that don't exist.
In Moldova, he discovered the Stalin's paranoiac reminiscence of running trains on a separate gauge to the entire central and western Europe, took a tour to the monumental socialist statues in the capital while enjoying the tiny fares for public transportation, and had the chance to glance at the "last surviving haven of the Soviet Union" – Transnistria. "This is one of those regions the Foreign Office advises against all travel to. Moldova doesn't want anyone going there. There are no embassies, there's no outside help if anything goes wrong. Entire armies are lined up on every side of the river, just waiting for something to kick off. This is the darkest of political black holes, a place accused of gun running and drug smuggling. And I didn't even speak a single word of Russian." At the end of the day, crossing the Transnistria's border turned out to be a shockingly easy process. Roaming on the streets, he couldn't miss the tanks and armoured vehicles at every check point ready to follow orders, the proud and nostalgic display of Lenin's bust, and the strong taste of the 10 years local cognac. "For a country that doesn't exist, they sure know how to make good, strong liquor."
"It's not the trip for beautiful places, it's for the experience!"
Kamila Napora is a Polish solo traveller that adventured to take the road to a lot of countries. She finally made it to Moldova out of the clear blue sky after her flights to Balkans were cancelled.
So, she took the chance to feel the vibe of the place and almost sneaked into the abandoned Chișinău circus, had some local-produced kvas and artisan roast coffee, and remembered her childhood while inspecting the socialist architecture. "You will not find beautiful architecture or exciting attractions there, but still I really enjoyed my visit to Chișinău and I think it's worth to spend at least a day there" she notices in her article about Moldova.
Of course, her trip wouldn't have been complete without a short escape to Transnistria.
"The thing about Chișinău is you can't help but be taken on a completely random journey while you're there. That's when you really get under the skin of the place."
Macca Sherifi, a travel blogger, photographer and presenter that has the travelling in his genes, was born in Jordan and was carted from a young age by his parents to the most exotic countries of the world.
Macca describes on the blog he writes the highlights of his experience. Among his top five things to do in Chișinău, he recommends wandering in the National Museum of History, visiting churches and, especially, doing something really random. "There are a number of random festivals in Chișinău, and if you're staying for a few days it's almost guaranteed there will be something on."
"It is definitely a different world here."
Geoff Matthews and his wife Katie are a Canadian couple who can't stop travelling. They also made a journey to the "tiny landlocked country that seems kind of 'left behind' by the rest of the world" – Moldova.
Just like the other tourists in Moldova they were trying not only to explore the country, but also to feel the atmosphere of the places they went to. Therefore, in order to catch the glimpse of the local culture, the couple decided to head to Trebujeni: "a sort of 'open air' museum complex of ruins and ancient monasteries in caves," as they heard about it. "A little over an hour later we were on the side of the road, in the middle of nowhere.
Outside of the capital city, Moldova really is like stepping back in time." Certainly, they were astonished, and how could one not be? The Orheiul Vechi area was huge, there were no clear direction signs and the local people proved to still be living in the era when there really was no farm equipment.
"The one thing I never expected was to fall in love with Moldova."
Leyla Giray Alyanak, a perpetual expat born in France and an inspiring woman, travelled to Moldova in "a bit of funk". Leyla already heard from the others that it's boring but was ready to see everything with her own eyes. Just like the majority of the tourists coming to Moldova, she took the train from Romania and, of course, she learned the way the wheels were changed on the train – "This is not a quiet event. The existing wheels are unfastened and rolled away, and new wheels take their place, a sort of Communist industrial dance with geopolitical undertones."
Even though the travel by train was rather exotic than pleasant, it would lead Leyla to some unexpectedly interesting experience. She had a breath of fresh air in the Chișinău's parks and was really amazed to discover wi-fi and electrical outlets installed in the city centre, walked along the flower market to nose out their perfume, and enjoyed some local food in the restaurants and cafes. Leyla even drove around the countryside and experienced a rudimentary form of agritourism. "If you'd rather drive than take a local bus or taxi, I'd go for it. You can head north to some of the smaller cities, hunt for monasteries, or even travel south to Gagauzia."
In her article, she touches the main facets of the economic, cultural and social contrasts: "This is a country of extraordinary diversity and just when you think you've understood a thing or two, another layer of complexity appears. You'll find fast cars and snazzy shops in the capital, but in some rural areas the poverty is shocking." Still, she expressed her willing to come back one day: "Nothing will take away the fact that it is one of the most interesting countries to visit in this region, and certainly one of the most welcoming."
Conclusion? Well, all these travel bloggers, as most of the tourists coming to Moldova, had lowered expectations before visiting the country. They were told that it's a poor country with no fascinating natural attractions or sumptuous architecture, with a huge social gap and a couple of shady autonomous regions on its territory. That's right. Moldova is certainly not a destination were the tourism is flourishing. Yet, all these people expressed a special excitement about several aspects: the assortment of local food and wine, the diversity of local culture and the special aura that covers some post-soviet places. This is what Moldova has now and, maybe, there is no need to reinvent the wheel. With a proper "wrapping", all these things could make Moldova a unique place for visitors.
Featured image source: wandertooth.com
Snap election: is it a practical solution for the political crisis in the Republic of Moldova?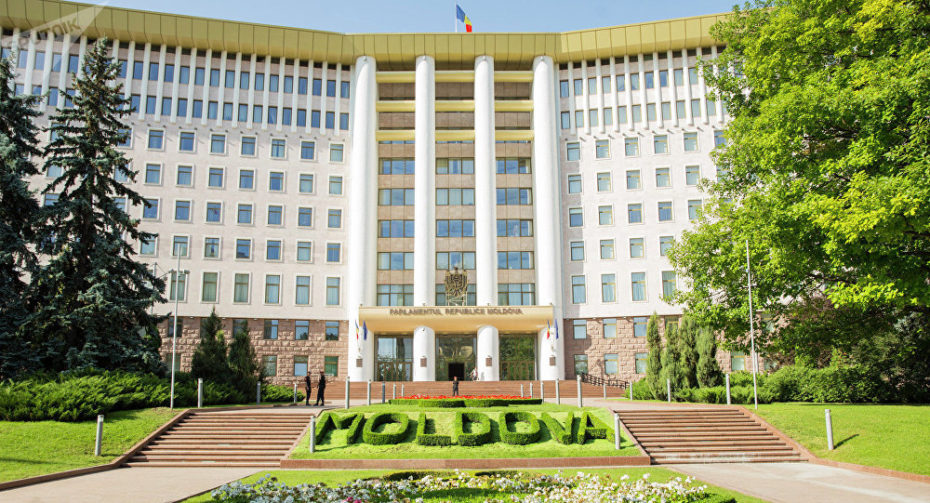 Today, the Parliament of the Republic of Moldova has an anniversary – 2 months since both the first and the last meeting of the newly elected Parliament was held, 2 months of discussions, negotiations (or their avoidance), declarations and attempts (which were more or less trustworthy) to solve the standstill the Parliament and the entire country has been brought to.
No significant advance was reported since March 21st. There is one more month to go until Moldova's president would dissolve the Parliament and would call a snap election.
In a last-ditch effort to avoid a snap election, the political bloc ACUM invited the Party of Socialists of the Republic of Moldova (PSRM) to the Parliament's special session, on 21 May 2019 at 14:00, in order to elect the Parliament's leadership and vote on the anti-oligarchic legislative initiatives.
In response, the socialists published a press release on their official page where they mentioned that the ACUM proposition is unfounded and does not deserve to be taken into consideration. "This populist initiative of the representatives of the bloc ACUM can not surprise neither the PSRM faction in the Moldovan Parliament nor the majority of Moldovan citizens." At the same time, the socialists highlighted the fact that in order to overcome the political crisis, it is necessary to create a parliamentary majority or to agree, at least, on the first election of the parliamentary leadership.
In short, none of them is willing to reach a compromise. Therefore, it is very probable that a snap election will be conducted in Moldova soon.
Nonetheless, people are not prepared for it. They already seem disappointed and less motivated to vote again. Over the last few years, the voter turnout in the Moldovan elections became lower and lower. During the 2014 parliamentary election it represented 57.28%, whereas during the 2019 parliamentary election it lowered to 50.57%. It could drop even more in case of snap election.
Moreover, a snap election would not change too much the configuration of Parliament, according to a survey conducted by the Association of Sociologists and Demographers from Moldova. Only 15% of respondents believe that this political crisis could be overcome by snap elections. One third of respondents consider that if snap election were organised, no political party would gain the majority, and the results would be similar to those of February elections.
"We have noticed that the population is tired of elections. If there were snap elections, 48.7% of respondents said they would participate in the elections, whereas one third of the population is uncertain about what to do. This demonstrates once again that people have been disappointed with so many choices and political parties, which could not reach a consensus," declared Eugen Ştirbu, the director of the International Institute for Monitoring the Development of Democracy, Parliamentarianism and Respect for the Rights of the Citizens of the Member States of AIP CIS.
Experts claim that political uncertainty also affects Moldova economically. Adrian Lupusor, the director of the Independent Analytical Center Expert-Grup claimed that the period of standstill leads to delay of financial support programs and early elections would hit the state budget, as the adjustments after the elections would be painful. The costs of organizing elections in Moldova are inversely proportional to the citizens' trust in politicians. Therefore, whereas the parliamentary elections in 2014 had a budget of 52 million lei, in 2019 – this budget amounted to more than 110 million lei and it could raise even more in case of snap election.
Stories from diaspora// Doru Curoșu – from a volunteer to a successful trainer, speaker and entrepreneur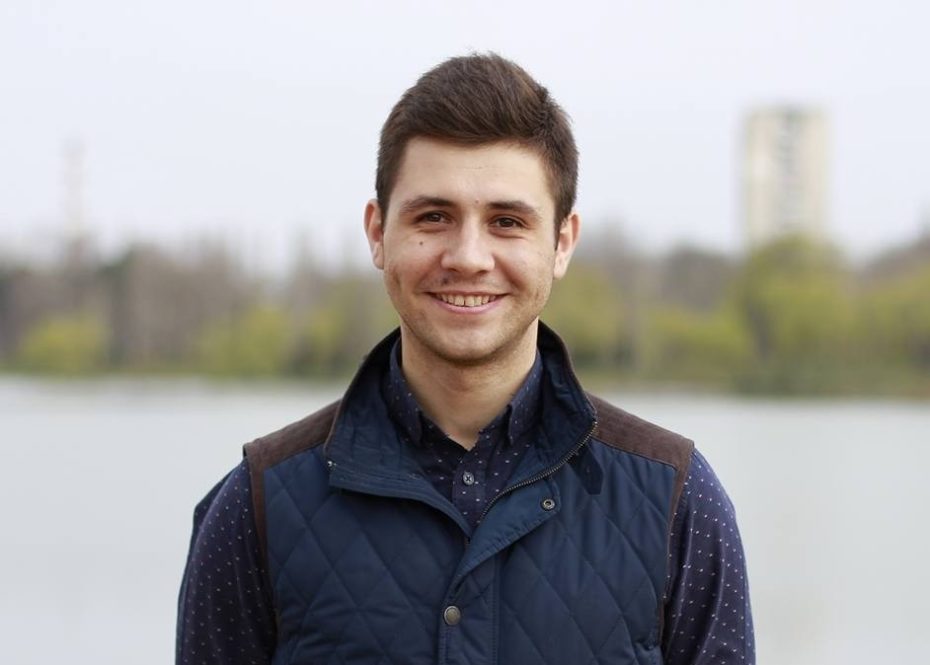 Doru is one of the most dynamic persons you could ever met. He is one of the few Moldovans who were mentioned in Forbes 30 under 30. Over the years, he participated in so many volunteering projects, that I would need some more space here to list them all. Doru is an HR expert, an international trainer and speaker, an entrepreneur, and simply an assertive person who, as it seems, could achieve anything.
About his career 'determiners'
Doru's successful career emerged from his volunteering activity. Indeed, volunteering experience has brought him where he is today.
Doru started his path at the AIESEC organisation. "AIESEC was the first organization I have been involved in since 2009. Actually, my life and work are determined by the values I learned back then. My professional activity is related to what I was doing in AIESEC." Our protagonist was a trainer and a coordinator of several important projects under the organisation's aegis.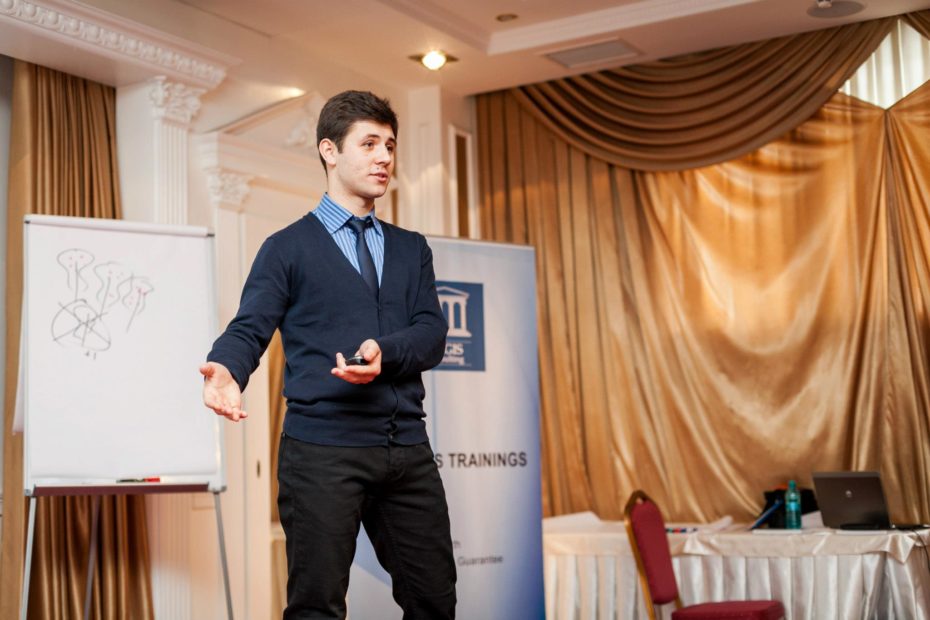 Another crucial experience that served as a runway for Doru's future professional career was his activity within the National Youth Council of Moldova. "There I experienced what it means to be a team manager, a colleague and an entrepreneur. The activity at the Council combined them all and taught me to have an impact while harnessing human capital." Doru says that he was lucky to work in a wonderful team of people with whom he would come back to work together at any time.
Doru has also been a board member of the European Youth Forum where he got useful insights regarding internationalism, globalization, European values ​​and many more. "During four years of volunteering, I have acquired as much information as I could about national and international policies, especially youth policies. I got the chance to travel a lot, discovered new cultures, met new people, got new ideas, which I tried to implement at home afterwards," Doru reveals.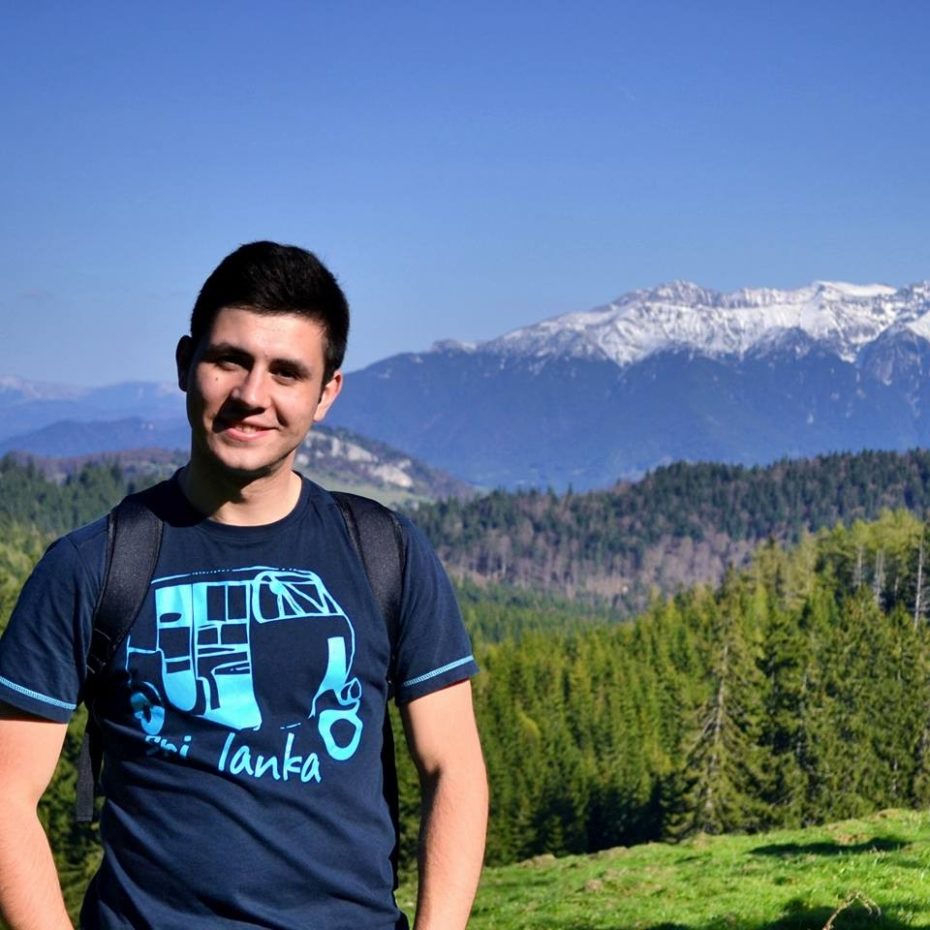 Doru believes that each person is unique in his own way.
"What is important is how the personal capabilities and experience are used to get yourself noticed. I have always tried to be very good in everything I do, to offer quality, enthusiasm, energy and dedication. I like helping those in need and trying to build 'bridges' for a better future for young people. Probably, that's how I made myself noticed, that's how the world got to know me."
There is one more essential determiner of a successful career, according to Doru – the network of contacts. "It has helped me since high school years. In 10 years, each experience has been adding value to who I am and to the way people know me. Every time my work brought results, it was noticed either in Moldova or internationally." Therefore, he was awarded the National Youth Prize in 2013 and was the first Moldovan nominated in Forbes 30 under 30.
About the spectrum of his activities
Besides building his own brand of delivering excellent training and team building services, Doru founded his own company named Camelot. "All the experience I gained as a volunteer was monetized and transformed into a qualitative and unique product on our market. Camelot is the company that offers unique, memorable and impactful experiences for those working with us. We offer training, team building, human resource management and event management consulting," specifies Doru.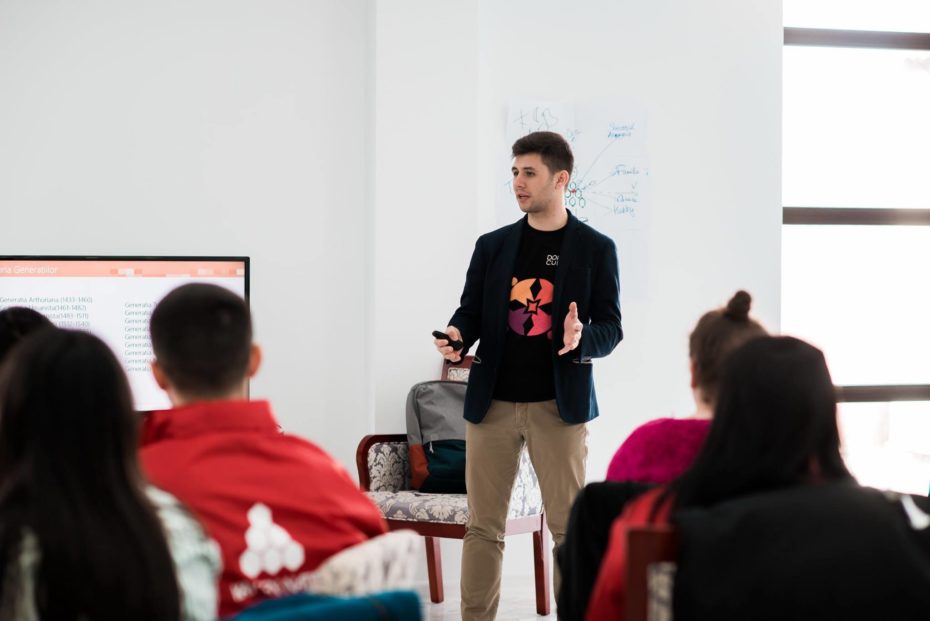 In parallel, Doru is doing his master's degree in Human Resources Management at Babeș-Bolyai University, Cluj-Napoca. He often commutes from Cluj-Napoca to Chișinău and back. When asked how he manages it; he often jokes that he learned teleportation. "I go to classes when I have to present projects, I am in Chișinău for training and team building activities, and I go to Bucharest for meetings with partners and potential clients. I am always on the road." It's not easy for Doru to do it all, still it is very rewarding in the end.
Just like his work, travelling is another 'drug' that gives him energy and inspiration, as Doru states. "The more I travel, the more I want to do it. Every visited country has had a huge impact on me." Until this moment, Doru managed to discover 49 countries and more than 200 cities from Europe and Asia. His personal top of countries is led by Georgia, Portugal and Sri Lanka. "The 50th country has to be very special. I hope it will be Peru, Colombia or India."
About the hidden part of the iceberg
Doru could tell from his personal experience how harsh the public opinion could be in regard to people that don't want to take the ordinary way and how inefficient the educational system in the Republic of Moldova became. Only few know about the challenges Doru had in his effort to combine university, job, travelling, sports and volunteering activity.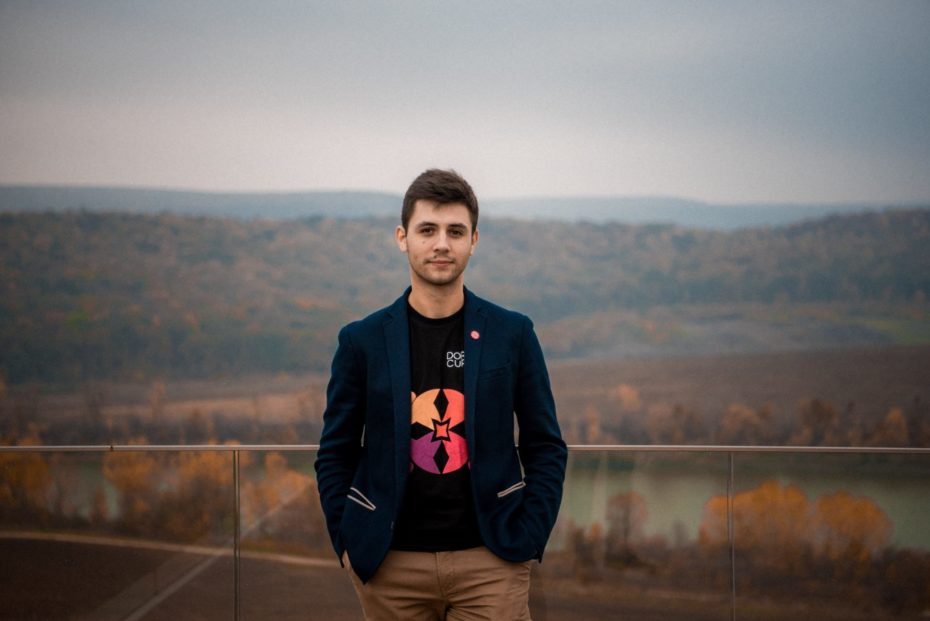 Only few know that our protagonist was forced to confront the traditionalist views of the Moldovan university system. "I had a conflict situation with the university where I was doing my bachelor's degree and, for 8 years, I have been investing my effort in graduating without giving up on our poor education system." He also had to confront some of the most trivial stigmata of the Moldovan society: <<A man has to make money. The rest is a waste of time.>> or <<Forbes? Did they pay you for it? How did it help?>>
Doru preferred to prioritize his own needs and aspirations. "My experience with formal education was not necessarily the most enjoyable, as I am not the person who accepts to waste time on things that do not add value." He considers that young people have to combine studies with other activities in order to be successful. It can be opening own business, volunteering, participating in international exchange of studies and volunteer programs, doing internships, organizing projects, events, etc.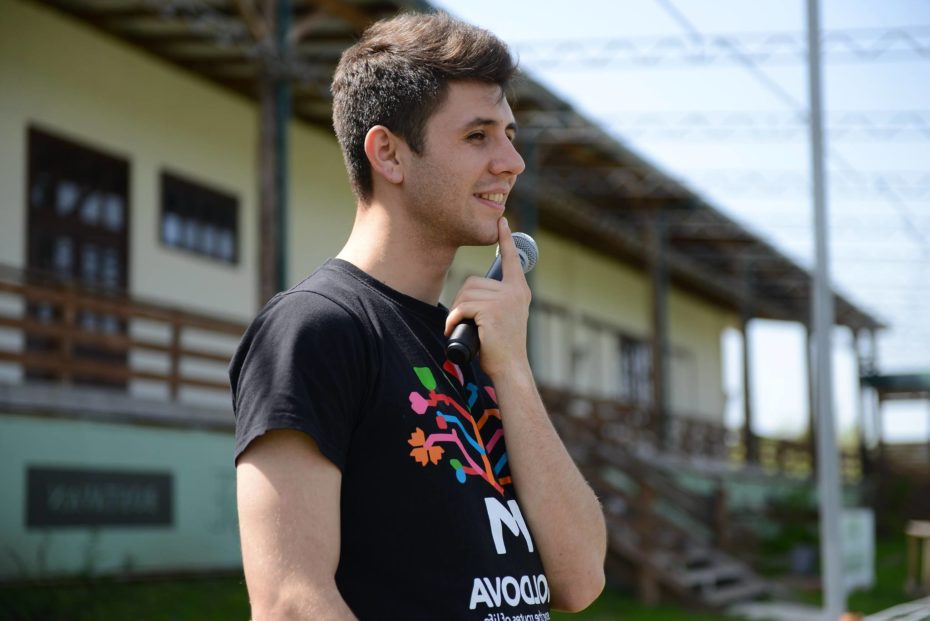 "University provides the theoretical basis. It represents only 20% of your employment portfolio, the remaining 80% comes from practical experience. Young people need education, but with no other experience besides, they will not be able to distinguish themselves on the labour market."
Doru declares himself a happy and a fulfilled person and, at the same time, he thinks there is still room for improvement: "That motivates me to never stop." He says that the key to the balance between personal and professional life is efficient communication. The rest can be managed through patience and hard work.
Photos: Facebook/ Doru Curoșu
East or West? Celebrating Victory Day and Europe Day at the same time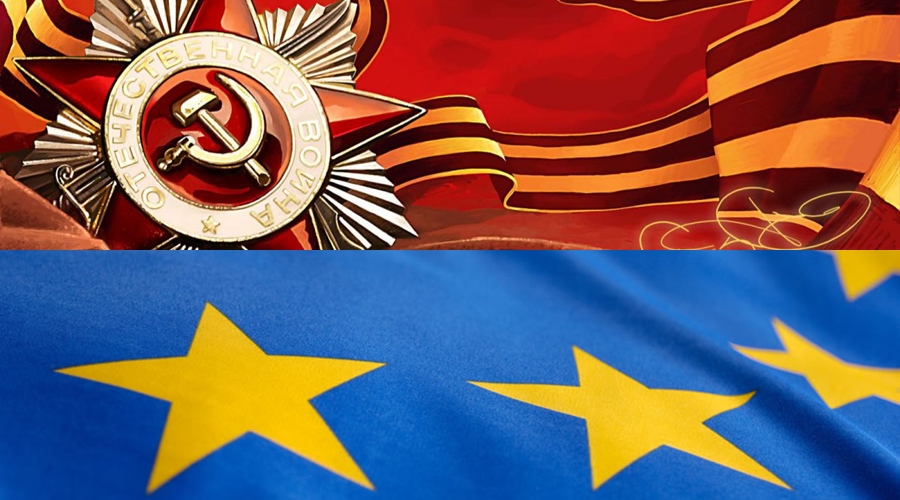 For 3 years, people in the Republic of Moldova have been debating what is more important: celebrating Victory Day or Europe Day on the 9th of May? In 2017, the Parliament of Moldova adopted a law to make Europe Day an official holiday in Moldova, along with Victory Day.
Every political party, regardless of the political views, organize a celebration on this day. This year, the Party of Socialists of the Republic of Moldova (PSRM) and the Șor Party organised concerts, parades and demonstrations for celebrating Victory Day, whereas the political bloc ACUM, the Liberal Party (LP) and the National Unity Party (NUP) celebrated Europe Day. Another political actor – the Democratic Party of Moldova (DPM) tried to please everyone and organised a holiday of "peace and prosperity for Moldova".
At the same time, the Moldovan Government decided to focus merely on Victory Day and postponed Europe Day for the following weekend, on May 11th-12th. In such a way, they considered the conflict of interests resolved.
Now it's the proper moment to ask: what is the problem with having 2 different holidays on the same day? In fact, they are not even contradictory. On the contrary, they are related, as the end of World War II and the surrender of the Allies armed forces (which is celebrated on May 8th in Europe) represented an important drive for the creation of the European Coal and Steel Community – the forerunner to the European Union. Actually, the only problem with it is the context of the Moldovan social and political behaviour.
First, both holidays are politicized and are transformed into an apple of discord deliberately, as the Moldovan politicians, especially those who are in power today, understand very well that a divided society means a weaker society; therefore, an easier to control society. The debates about directing Moldova to West (the EU) or East (the CIS) never stopped in Moldova. On May 9th, everyone argues about that: the governors, official representatives of the civil society, activists and, consequently, common people that instead of taking time to discuss their real problems, new businesses, initiatives, projects, protests against the injustice that is done to them, most of them are dividing in groups, spreading hatred and treating superficially the true meaning of both celebrations.
People forget that Victory Day is not about expensive concerts organised by the socialists or buckwheat with pickled cucumbers served in the city centre by the democrats. It is not about pompous demonstrations that involve children who are forced to dance synchronously instead of listening from their parents, grandparents and teachers about the tragic consequences of the Second World War.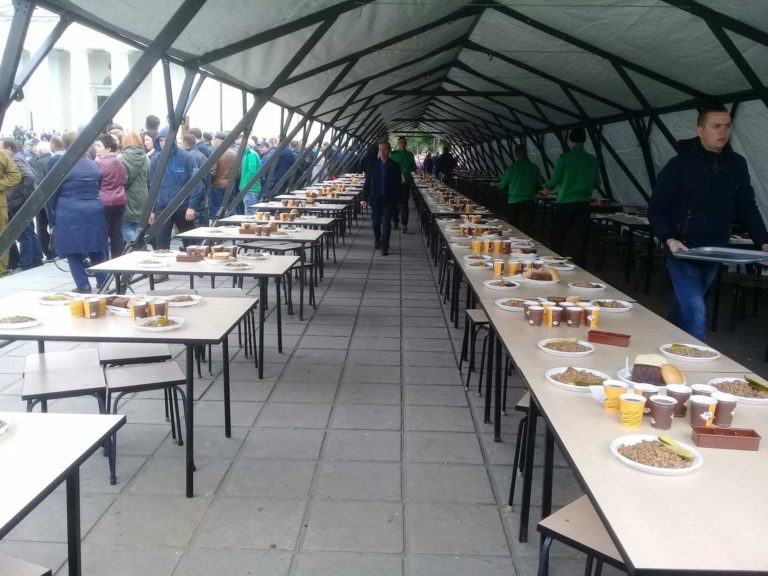 On the other hand, Europe Day is more than classical music concerts organised in the central park of the Moldovan capital. Behind the exposed photo galleries are people that have been working a lot, searched and applied for European funds, people that didn't expect somebody to simply come and save them from the poverty, corruption, injustice, etc. Unfortunately, such people are still not enough in Moldova and Europe Day is treated by the majority just as superficially as any other holiday in Moldova: an occasion to eat out, listen to concerts' music and have fun.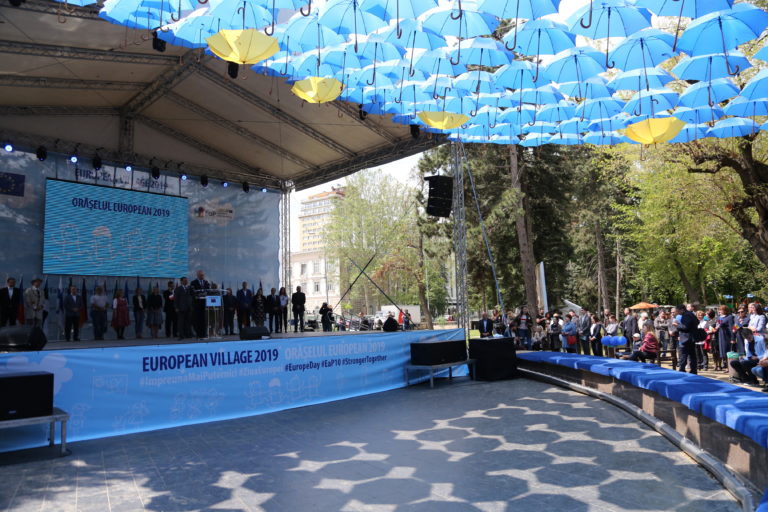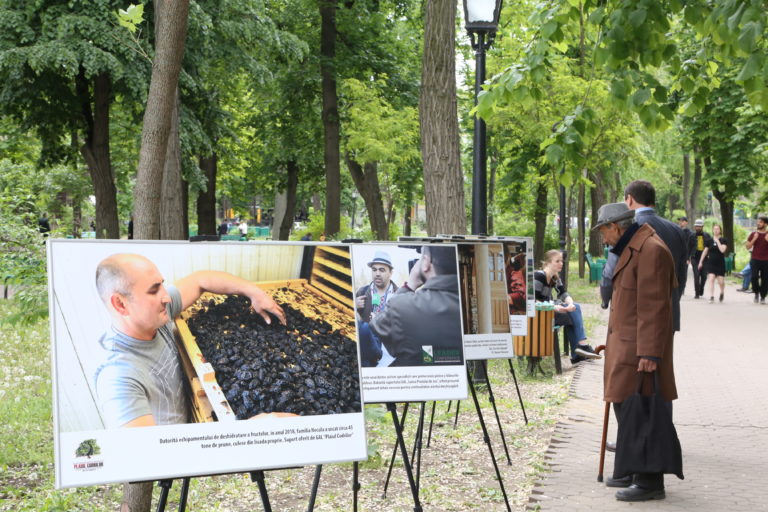 Moreover, the governmental institutions and some big media outlets present the events happening on May 9th as a natural occurrence. So, the fact that several political parties 'marked' their territories in the city centre of Chișinău, organizing their own events for their own electorate is considered normal. The direct use of propagandist methods combined with avoidance to declare the events' costs by the political parties is not a problem in Moldova.
We live nowadays in a country stuck between Eastern and Western worlds, which can perfectly make it without our existence. We live in a country with poor people, morally poor first of all, as we don't really know much about our past and don't care as much about our future.  None of these two holidays real meaning is interesting for the biggest majority of the population. We just love their symbolism that takes us back in the past or enables us to dream about the future. May 9th is just another reason to celebrate, not more than that.
Photos: Ziarul de Garda