The director of the "Go on. Fruits from Moldova" and "Be our guest in Moldova" short films, Viorel Mardare, passed away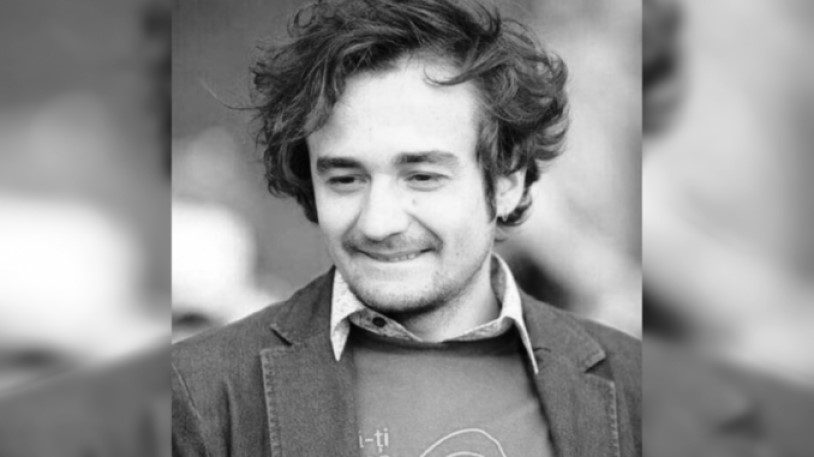 Viorel Mardare, a talented film director from Moldova, died on March 9th, after trying to fight off an adenocarcinoma that affected his kidneys, lungs and liver. Viorel got to know about his diagnosis in August 2018. He received medical treatment at an Austrian clinic and was hospitalized at the Oncological Institute in Chișinău on January 21st.
Viorel was born in Chișinău on October 7th, 1981. He graduated from both journalism and dramatic arts faculties. He was a promising Moldovan cinema man, being a laureate of the National Prize in 2018 for his original works in the advertising film art and promoting Moldova's image. Viorel Mardare was an opinion leader, promoting important social causes such as going to vote, love the home country or treat people better.
He became internationally known in 2016 when the "Go On. Fruits from Moldova" short movie was produced, in which Freddy Mercury's song was interpreted by simple people from the Republic of Moldova.
Another popular film by Viorel Mardare is "Be Our Guest in Moldova," in which the main character – Brad Pitt, played by Ronald Huisman, a dutch actor, visited Moldova.
Viorel Mardare was buried on Monday, March 11th , at the Armenian Cemetery in Chișinău.
Cultural events calendar: the authentic experience Moldova has to offer this summer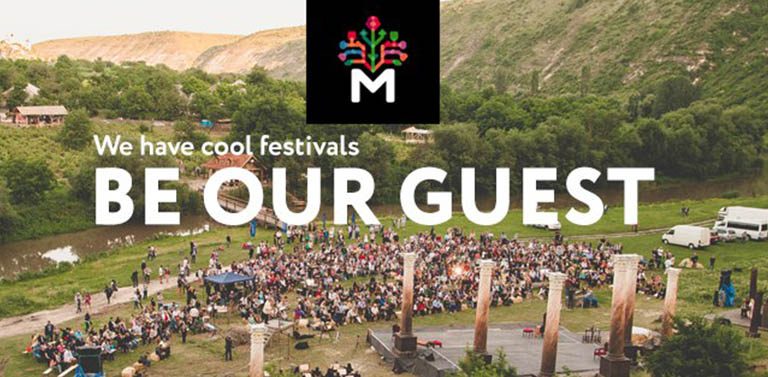 During the last few years, more and more festivals, marathons, concerts, fairs and thematic events have been organised in the Republic of Moldova. The summer calendar of this year is full of opportunities to discover things about Moldova which are beyond touristic brochures and established tours. Such events represent a priceless chance to connect with local people, traditions, food, art and advertisement.
The calendar of this summer events in Moldova is presented as follows:
Moldovan Design week
June 3rd to June 9th, Chișinău
A series of events such as exhibitions, installations, inspirational talks, workshops and performances will be held in June for those who are interested in such creative industries as product and industrial design, plastic arts, furniture, graphics, fashion, architecture and interior design.
The multidisciplinary festival attempts to draw more attention to art, design and other creative areas, as well as to develop and promote a supportive policy towards design specialists.
National Rosé Wine Day at Castel Mimi
June 8th, Bulboaca village, Anenii Noi
The summer commences with an elegant event at Castel Mimi, one of the most important architectural monuments and wine masterpieces in Moldova, where the rosé wine will be the king of the party and the pink colour an indispensable element of the dress code. Besides the concert, food court, wall projections and a musical fountain, the guests will taste the famous Cabernet Sauvignon, awarded with silver medal at Concours Mondial de Bruxelles.
Open-air Classical Music Festival "DescOperă"
June 14th to June 16th, Butuceni village, Orhei
The open-air classical music festival is a unique event in Moldova. It is organised in the middle of Orheiul Vechi Reservation limestone cliffs, which create a natural amphitheatre and provide ideal sound and distinguished atmosphere. The festival braids classical music and nature together and exhibits well-known classical masterpieces performed by featuring artists from the Moldovan National Opera, led by Austrian conductor Friedrich Pfeiffer.
Festival "IA Mania"
July 6th, Holercani Village, Dubăsari
"IA Mania" is a festival which promotes traditional hand-embroidered blouses and supports the craftsmen who try to preserve this tradition. It gathers artisans with hand-made objects, chefs with traditional recipes, music and dancing, workshops and other advertisement activities. The slogan of the event is "Celebrate the beautiful traditions of our ancestors! Dress like Moldovans! Dance like Moldovans! Craft like Moldovans! Eat Like Moldovans! Party like Moldovans!"
International Pottery Fair "La Vatra Olarului"
August 11th, Hoginești village, Călărași
Hoginești is the home of one of Moldova's most valued potters – Vasilii Gonceari who inherited the craft from his ancestors and established the "Vatra Olarului" International Pottery Fair. Visitors will be able to buy pots, souvenirs and household objects directly from the craftsmen gathered at the fair. Additionally, hands-on workshops, traditional gastronomy food court, folklore concerts and dancing will be available during the fair.
Purcari Wine Run
August 24th, Purcari, Ștefan-Vodă
The trail race of 10 km will pass through the vineyards of Chateau Purcari. The participants will be invited to discover beautiful landscapes with multiple elevations, unpredictable paths and a lot of grape vines.
Runners will be able to spend a few moments at a pit stop, disposed every 2 km and named after some of the most famous wine varieties: Sauvignon, Chardonnay, Pinot Grigio, Rose. There, they will have the possibility to eat some fruit, have some water and even taste some wine before resuming the race. According to the organizers, the competition is held to promote trail running, healthy lifestyle, as well as to reveal the strongest sportsmen among professionals and amateurs.
More events here.
Tickets can be purchased here.
Featured photo: moldova.travel
East or West? Celebrating Victory Day and Europe Day at the same time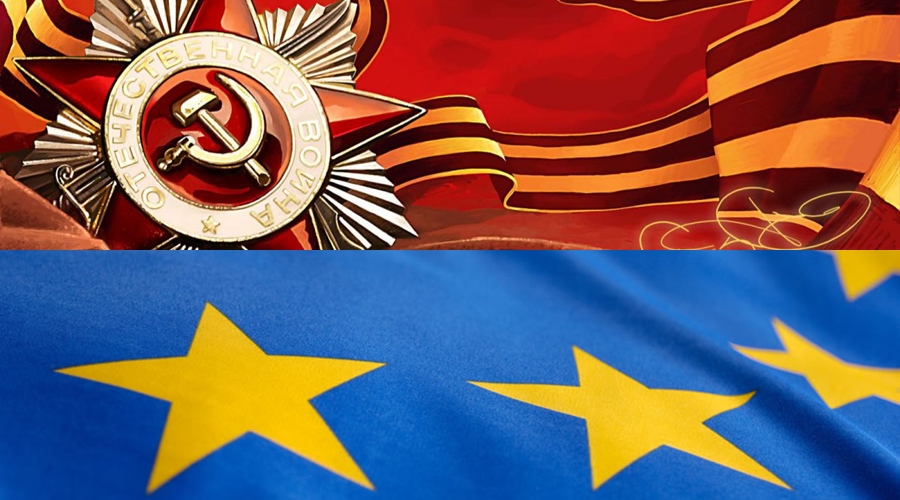 For 3 years, people in the Republic of Moldova have been debating what is more important: celebrating Victory Day or Europe Day on the 9th of May? In 2017, the Parliament of Moldova adopted a law to make Europe Day an official holiday in Moldova, along with Victory Day.
Every political party, regardless of the political views, organize a celebration on this day. This year, the Party of Socialists of the Republic of Moldova (PSRM) and the Șor Party organised concerts, parades and demonstrations for celebrating Victory Day, whereas the political bloc ACUM, the Liberal Party (LP) and the National Unity Party (NUP) celebrated Europe Day. Another political actor – the Democratic Party of Moldova (DPM) tried to please everyone and organised a holiday of "peace and prosperity for Moldova".
At the same time, the Moldovan Government decided to focus merely on Victory Day and postponed Europe Day for the following weekend, on May 11th-12th. In such a way, they considered the conflict of interests resolved.
Now it's the proper moment to ask: what is the problem with having 2 different holidays on the same day? In fact, they are not even contradictory. On the contrary, they are related, as the end of World War II and the surrender of the Allies armed forces (which is celebrated on May 8th in Europe) represented an important drive for the creation of the European Coal and Steel Community – the forerunner to the European Union. Actually, the only problem with it is the context of the Moldovan social and political behaviour.
First, both holidays are politicized and are transformed into an apple of discord deliberately, as the Moldovan politicians, especially those who are in power today, understand very well that a divided society means a weaker society; therefore, an easier to control society. The debates about directing Moldova to West (the EU) or East (the CIS) never stopped in Moldova. On May 9th, everyone argues about that: the governors, official representatives of the civil society, activists and, consequently, common people that instead of taking time to discuss their real problems, new businesses, initiatives, projects, protests against the injustice that is done to them, most of them are dividing in groups, spreading hatred and treating superficially the true meaning of both celebrations.
People forget that Victory Day is not about expensive concerts organised by the socialists or buckwheat with pickled cucumbers served in the city centre by the democrats. It is not about pompous demonstrations that involve children who are forced to dance synchronously instead of listening from their parents, grandparents and teachers about the tragic consequences of the Second World War.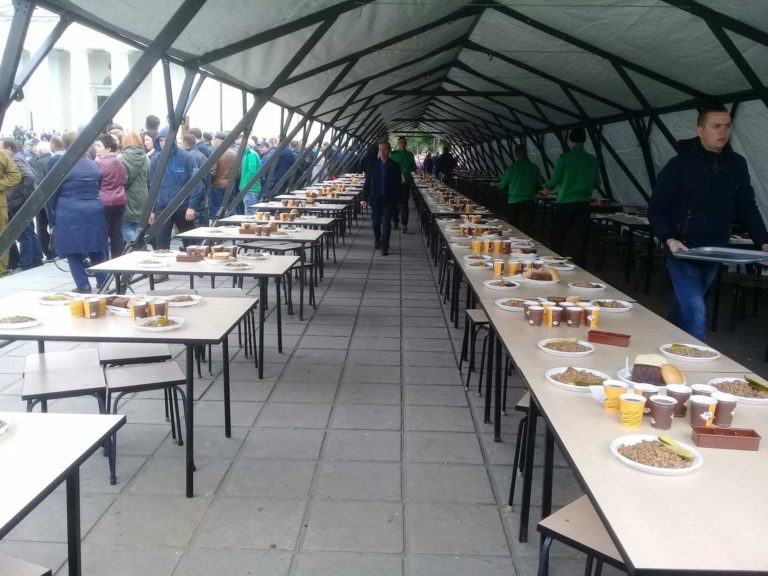 On the other hand, Europe Day is more than classical music concerts organised in the central park of the Moldovan capital. Behind the exposed photo galleries are people that have been working a lot, searched and applied for European funds, people that didn't expect somebody to simply come and save them from the poverty, corruption, injustice, etc. Unfortunately, such people are still not enough in Moldova and Europe Day is treated by the majority just as superficially as any other holiday in Moldova: an occasion to eat out, listen to concerts' music and have fun.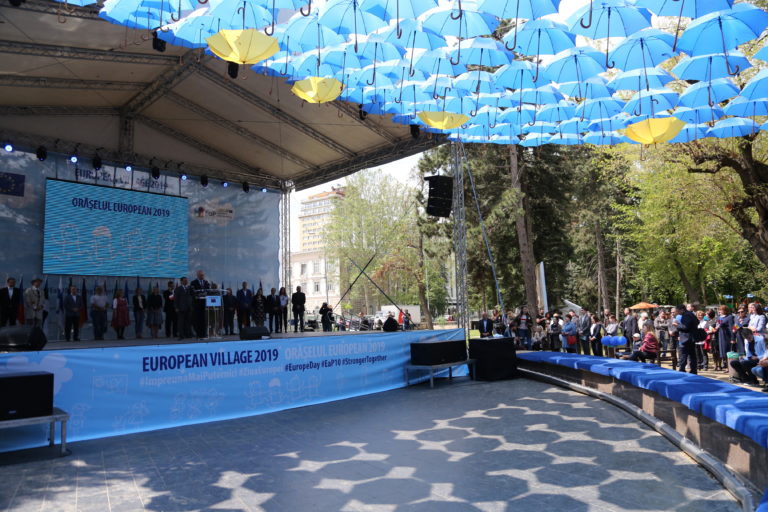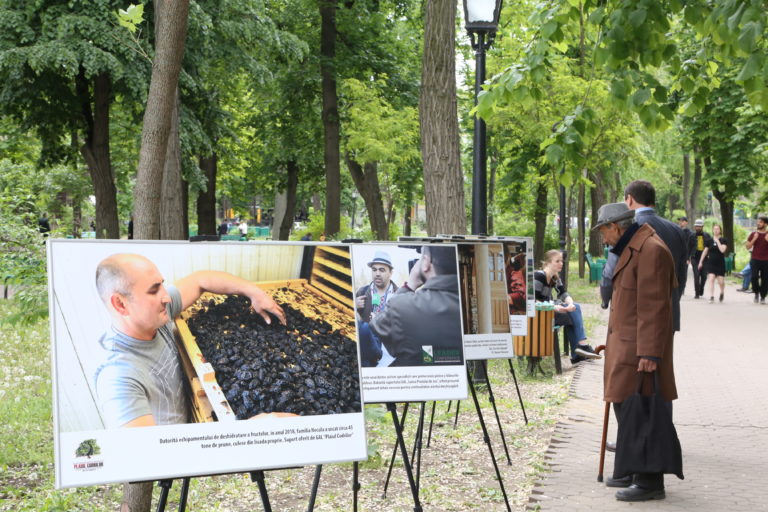 Moreover, the governmental institutions and some big media outlets present the events happening on May 9th as a natural occurrence. So, the fact that several political parties 'marked' their territories in the city centre of Chișinău, organizing their own events for their own electorate is considered normal. The direct use of propagandist methods combined with avoidance to declare the events' costs by the political parties is not a problem in Moldova.
We live nowadays in a country stuck between Eastern and Western worlds, which can perfectly make it without our existence. We live in a country with poor people, morally poor first of all, as we don't really know much about our past and don't care as much about our future.  None of these two holidays real meaning is interesting for the biggest majority of the population. We just love their symbolism that takes us back in the past or enables us to dream about the future. May 9th is just another reason to celebrate, not more than that.
Photos: Ziarul de Garda
Tatiana Verega, a Moldovan dancer, has achieved a world record for planking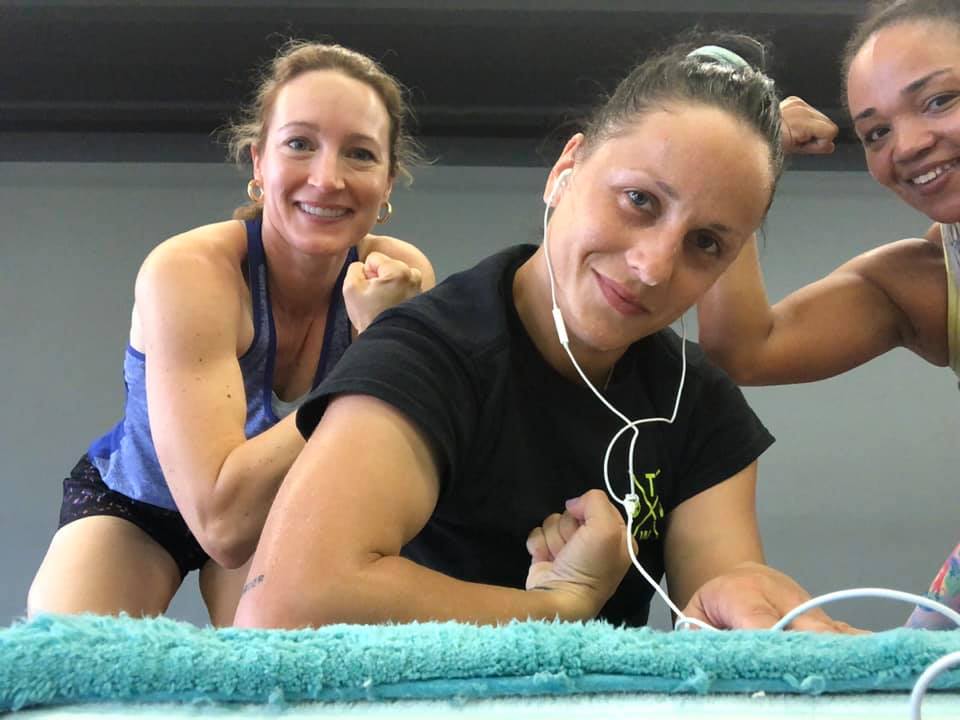 Tatiana Verega is famous for her successes in the dance world, especially in the US, where she lives for 5 years now. She has recorded a world record after staying in the plank position for 3 hours and 45 minutes. The record has not yet been recorded in the Guinness Book of Records.
At the same time, Tatiana has launched a fundraising for the Galveston Chance to Dance program – a dance program sponsored by Tatiana Verega and her dance studio in America, DLS Dance. The funds will help cover the costs of bringing professional instructors out of the state to work with young dancers in summer workshops.
In 2012, the artist decided to go to the USA, and in 2013 Tatiana Verega opened her own dance studio called "DLS Dance Studio" where she trains children. Every day, Tatiana instructs 5-7 classes a day at her dance studio, as well as teaching lessons at various schools in the city. Likewise, another activity that occupies much of his spare time is fitness.