Vlad Plahotniuc spoke up to the opposition: "Don't make too many plans, or don't make any plans at all. I'm not leaving you on your own."
Yesterday, Democratic Party leader Vlad Plahotniuc had a first public outing, after missing from public space for several weeks. He went to the Moldovan Democratic Party briefing tribune with the usual 3 red roses on it.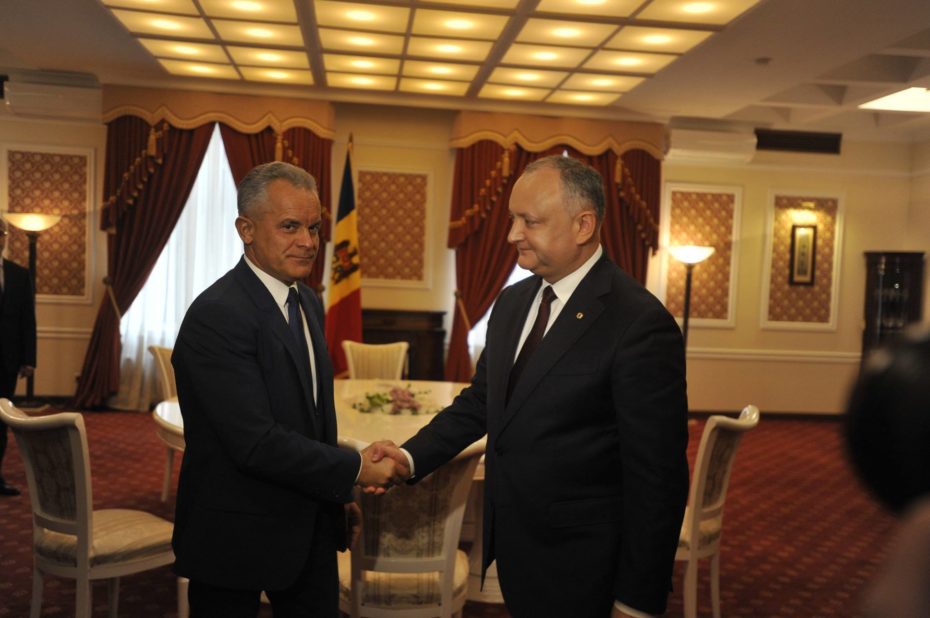 "I have heard there are people in the country who worry about me because of some vicious speculation issued by some allegedly frustrated, already chronically frustrated politicians. I would like to reassure them that they I'm very well-off, more in shape than ever before," the oligarch said.

"I'd like to warn you about the following. Don't make too many plans, or don't make any plans at all. I'm not leaving you on your own."
After this short message, Democratic Party leader Vlad Plahotniuc withdrew from the stand, giving up the place of Vitalie Gamurari, his party's spokesman. He officially declared that the Democratic Party invites the Socialist Party to negotiate for the creation of a parliamentary majority.
Here's what Plahotniuc's party spokesman commented about the anti-oligarchic coalition, the 'ACUM' opposition bloc.
"Unfortunately, they look like just tourists in politics, they have proved that they live in a world parallel to the reality of Moldovans, they stayed where politics started – on Facebook, they are not really ready to assume responsibilities in the government. They need time to grow up."

This is when the Democratic Party—Socialist Party love relationship became official.
The Socialist has taken note of the Democrats' proposal and is due to "submit it for analysis and decision to the Republican Council of the Party", a socialist communique says.
Read here the story about one of the how just three hours after publishing the article above – 3 years ago, 2 family members of an 'ACUM' member (father and uncle) were arrested for 6 months. They called it "organized crime."
After a whole year of silence, Alaiba spoke up about the case during the TV8 show "Politica" with Natalia Morari.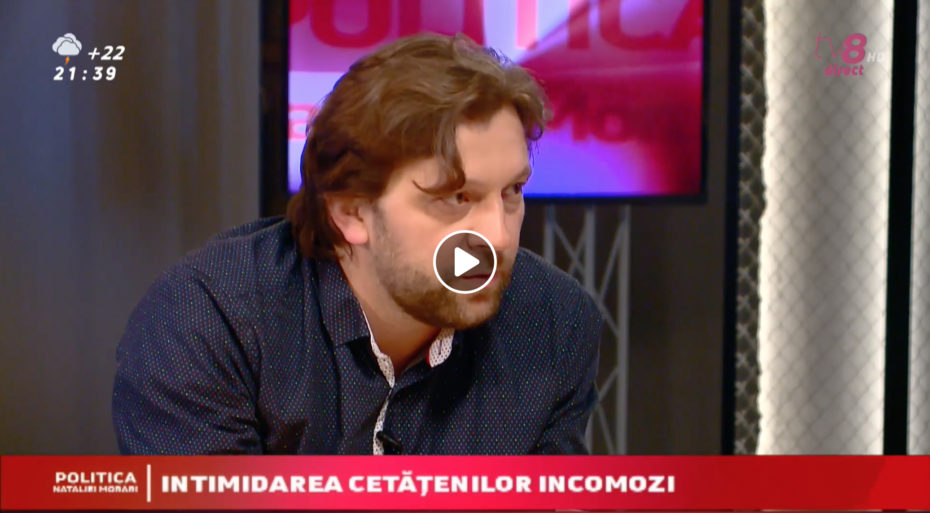 Dumitru Alaiba, deputy of the 'ACUM' bloc, writes on his blog:
"I understand now, that the only chance for us to live freely is to overthrow this government, and some would even have to go to prison because they are a real danger to society. They must be urged out of power. Without that we will never live a normal life in this society.
I understand now, that if it isn't us who put them in jail, they'll get us one after the other. It's as simple as that.
I felt so fearful about myself that I understood that most of our people had never lived in a truly free country. That's why I don't mind that most of you reading don't quite get it. We'll rely on the active and conscious minority, and we will succeed.
I understand now, that Plahotniuc is just the edge of the problem. It's just the first one in a long list. Intruders like Eduard Harunjen, Nicholas Chitoroaga, and the rest of the pyramid, must be punished all the same. They are not "prosecutors," as they write in their papers. They are the easiest bandits with permission from a captured state to violate laws, take hostages, ostracize money, persecute people, mock our fathers and mothers if they so desire. Because they have no mother and no father.
Reminder: Previously, the DP "proposed" the bloc 'ACUM' to form a majority coalition in Parliament, but the opposition bloc categorically refuses to team up with the oligarch. The Socialist Party, in turn, proposed to the bloc 'ACUM' talks on the formation of a parliamentary majority, ALSO demanding the 'ACUM' members to vote for Zinaida Greceanii as Parliament Speaker and to give four ministries in the future Government, which didn't result into any efficient conclusion. Is it time for Moldovan citizens to resume the pro-democracy protests just yet?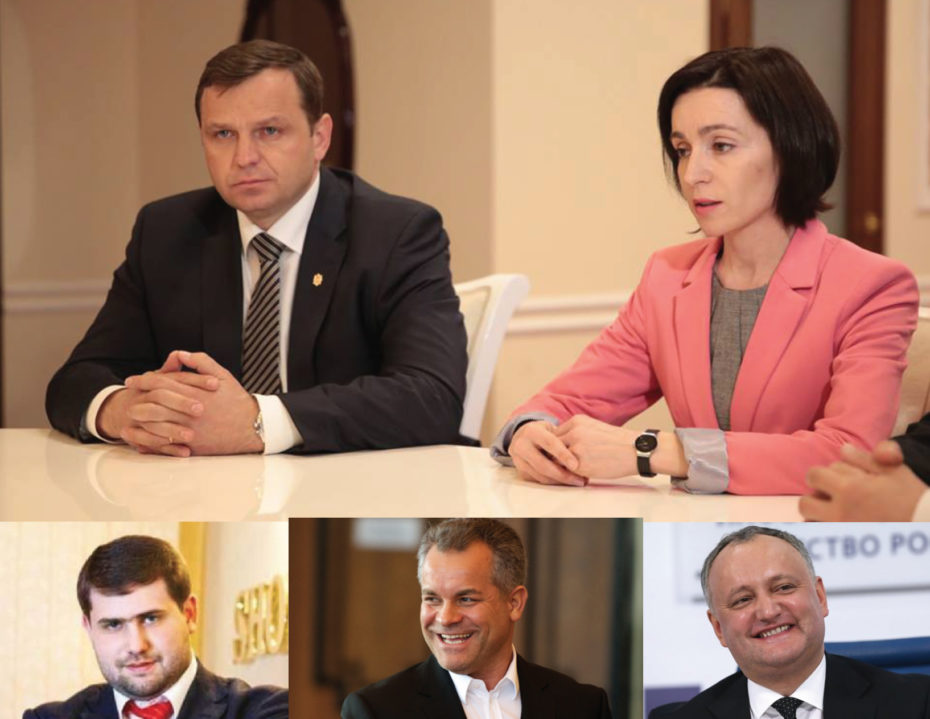 Dumitru Alaiba: Vlad Plahotniuc has a Czech nationality as well?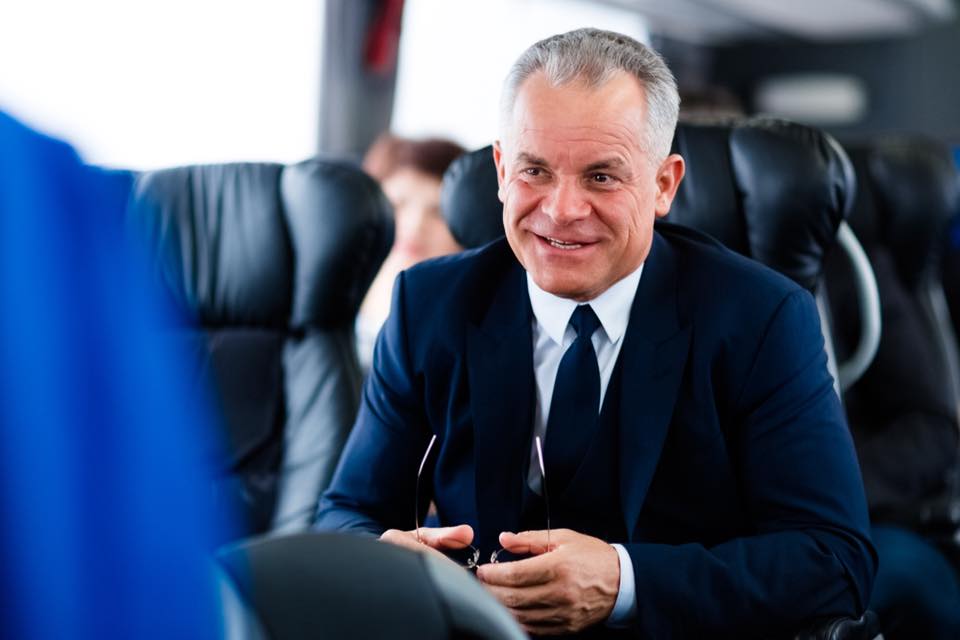 Deputy of the 'ACUM' bloc Dumitru Alaiba wonders whether the former DPM leader and oligarch Vlad Plahotniuc is Czech citizen. He recently posted an extract from what appears to be a document saying this: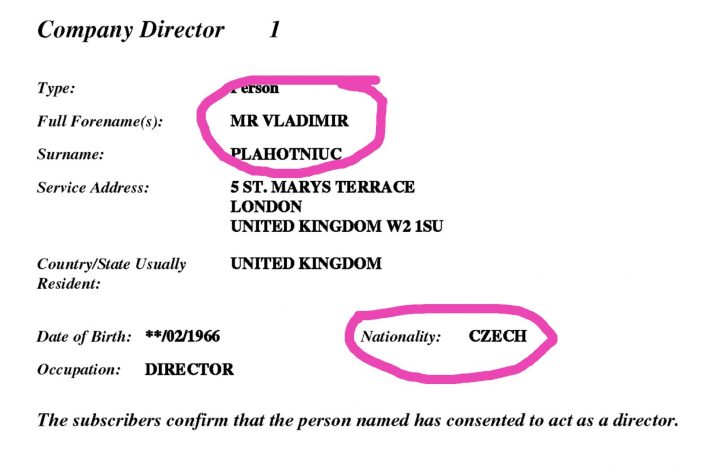 According to the deputy, on June 4, Plahotniuc tried to open a new company in the UK.
"It seems that Vladimir Plahotniuc, before being taken down from the government, was busy with business development. On June 4, 2019, he was trying to open a new company in the UK – with a Czech passport. There's nothing illegal, of course. It's just that I didn't know about it" wrote Alaiba on his personal blog.
The deputy urged Moldovan diaspora in London to visit the address from the document, in case they are in the area.
Read more: Vlad Plahotniuc made good use of his passport long before he became a political man
The Kroll 2 Report: 77 of Ilan Shor's companies received $2,900,000,000 in loans
Kroll was contracted by the National Bank of Moldova on January 28, 2015, in order to investigate money laundering frauds in three banks: Banca de Economii, Banca Sociala and Unibank. The amount of the contract was not made public. The Kroll 2 report, published by the parliamentary investigation commission on bank fraud, spans 154 pages. However more details, such as company or person names, have been deleted.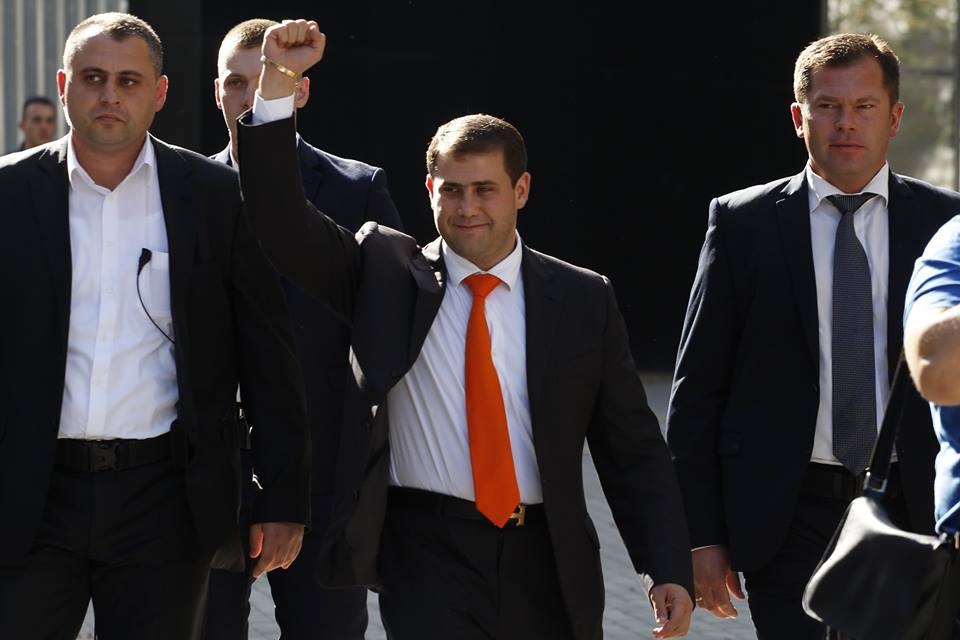 At the same time, the report does not contain the list of beneficiaries of bank fraud. Kroll 2 presents the schemes where bad loans were offered, but also how these funds have later circulated. The report contains the list of the 77 companies within the URB group, as well as the loans they have taken from the Moldovan banks.
In interviews, they were experts at Kroll with employees at Banca de Economii, and it was found that many relevant materials related to loans offered to Ilan Shor's group were destroyed in suspicious circumstances of a fire in late November 2014.
The report states that between 1 January 2012 and 26 November 2014, the Banca de Economii, Banca Sociala and Unibank offered $2.9 billion in loans to companies in the Shor Group.

Money earned on loans was redirected to foreign accounts in the Latvian banks ABVL and Privatbank, through which they were laundered. These accounts appear to be open only for this purpose because they did not record any other transactions.
Another part of the loans was transferred to the bank accounts of the Republic of Moldova, Russia, but also other jurisdictions.
The loans went through a coordinated money-laundering process and then disappeared into several bank accounts.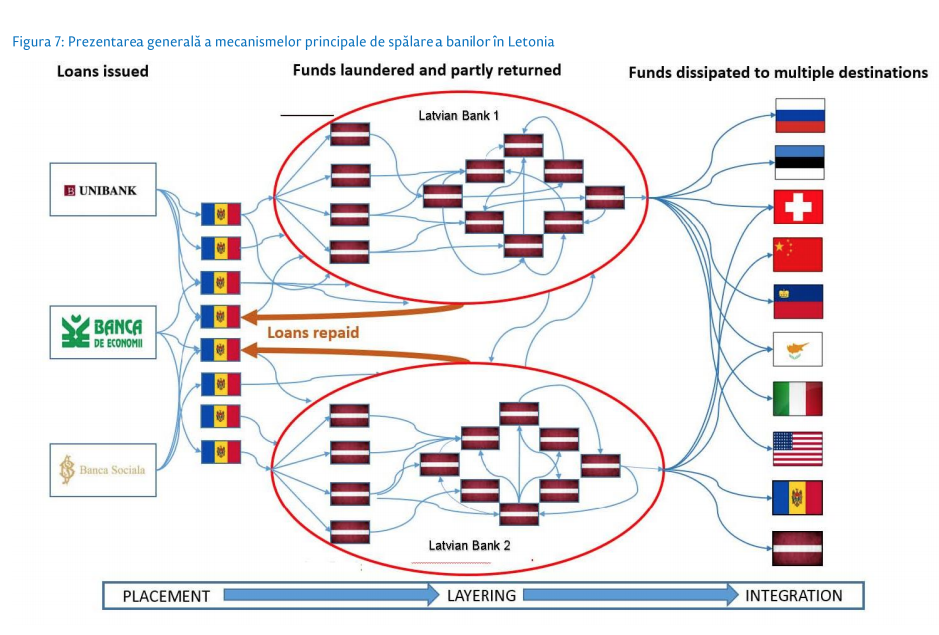 Part of the loans offered to the companies in the Shor group remained in Moldova. The tracking of the initial destination of the funds showed that the amounts remained in the accounts held at the three banks or were transferred to other banks in Moldova to pay for other loans. At the same time, more money was mixed with other funds, so it was impossible to track them later.
Out of the 2.9 billion US dollars, Kroll points out that about 220 million US dollars remained in the Republic of Moldova and were used to repay loans from the Banca Sociala, Banca de Economii and Unibank, and other banks.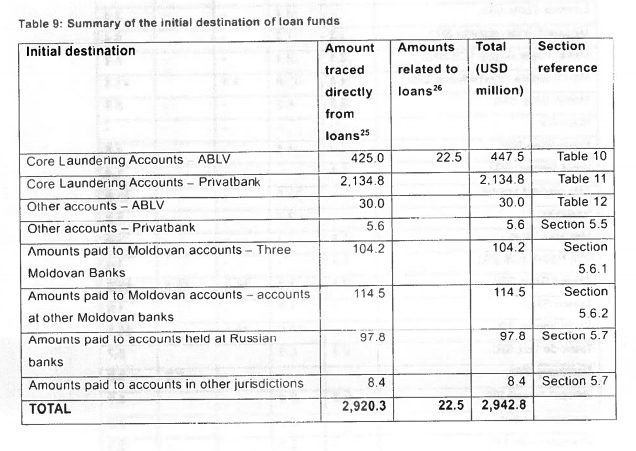 The full Kroll 2 report can be read here:
2019 UN World Population Prospects: Moldova is expected to lose around 17% of its population by 2050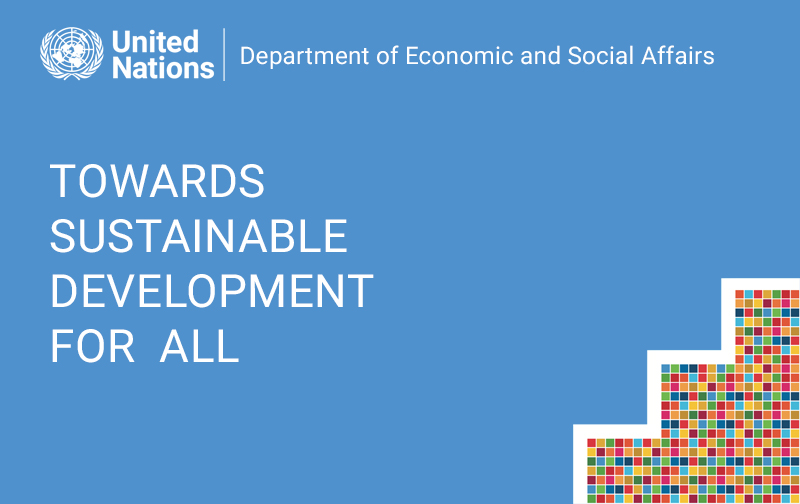 The latest, 2019 UN World Population Prospects report that Moldova is one of the 10 European countries (besides Bosnia and Herzegovina, Bulgaria, Croatia, Greece, Poland, Portugal, Latvia, Lithuania, and Romania) that experienced both a negative natural increase and negative net migration rate during 2010-2019. Surprisingly enough, the UN prospects highlight that Moldova is also one of the 27 countries that have experienced a population decrease of at least 1% since 2010.
Accordingly, compared with countries like Lithuania, Bulgaria, and Latvia, Moldova is expected to lose around 17% of its population by 2050.