Stories from diaspora// Maria Bagrin: "A successful woman can have children and manage a business at the same time."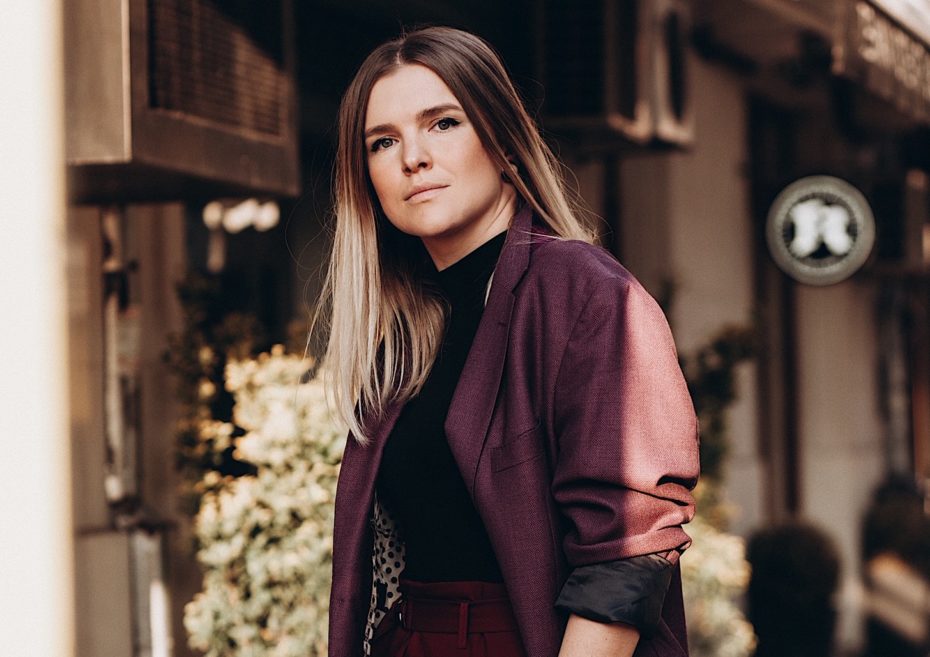 Maria studied law and international relations. For years, she was preparing herself for a career in the field. However, at some point, she decided to change it all and got involved in fashion, marketing and social media. This is a story that proves than anything can be achieved and it's never too late to do it.
About shaping her course of life
Psychologists say that the hardest thing for humans is change. Our nature dictates us not to like it and to not accept it easily, as it implies a lot of risks. Our today's protagonist is one of those persons whom we can call the pioneers of change. She had the courage to radically shift her professional course from something she studied for years to a totally different field she knew very little, yet she was really passioned about.
"I did 4 years of law at a college.[1] Then, I obtained my bachelor's  degree in International Relations and my master's degree in law. My dream at school was to combine politics with law, which would have helped me develop a career. I even did an internship as a court clerk." It wasn't meant to happen, as her passions, which were never taken too seriously, changed the course of her entire life.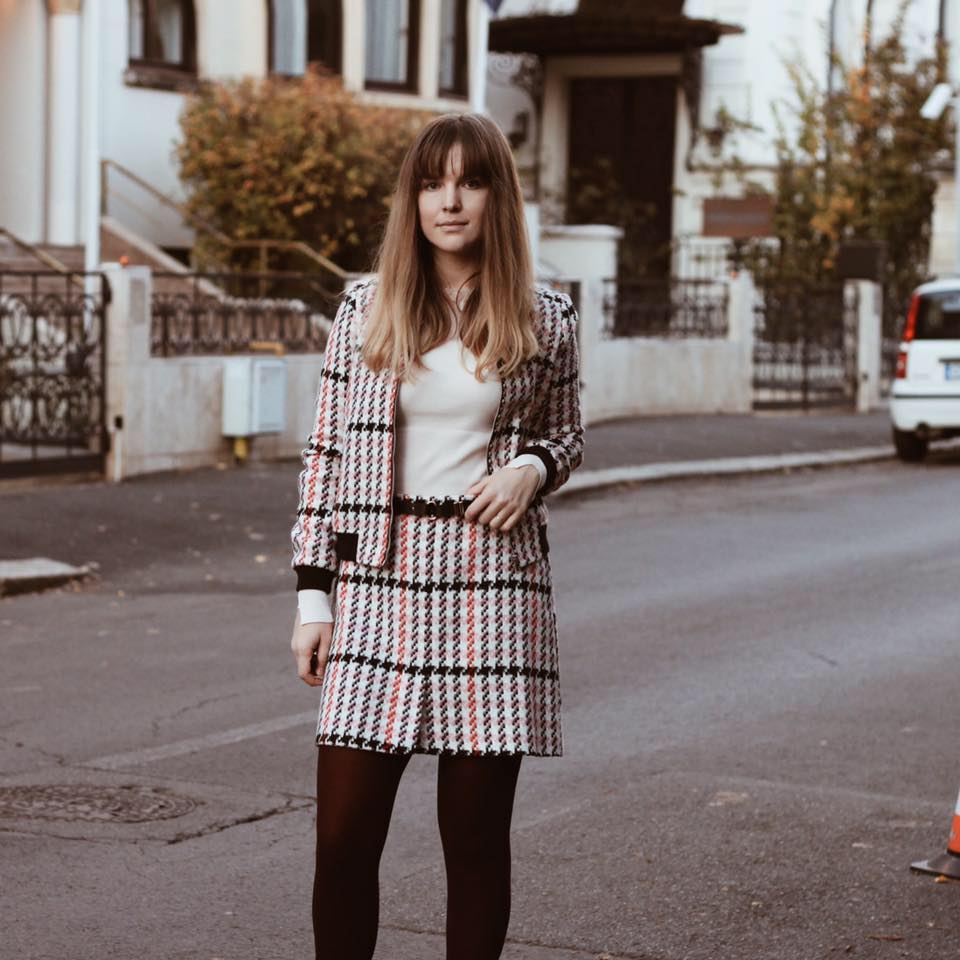 Maria always liked to choose impeccable outfits – midi skirts, stylish blouses, she was experimenting a lot while being a student. She also was doing a lot of experiments in social media. Back in 2009, very few people in Moldova knew what a blogger or an influencer meant.
"During my studies, I was very digitally oriented. When the term 'blogger' started to be used at the global level, as well as when Instagram appeared, I was simply fascinated by everything that was going on there…"
Maria proved to be a visionary as she was one of the first people in Moldova who saw the potential of an Instagram account and believed in the future of influencers. Nowadays, she manages her own company related to digitalisation, marketing and social media, she has a fashion and lifestyle blog, and her personal account on Instagram is followed by 89.7k users. We can call it a really successful professional shift.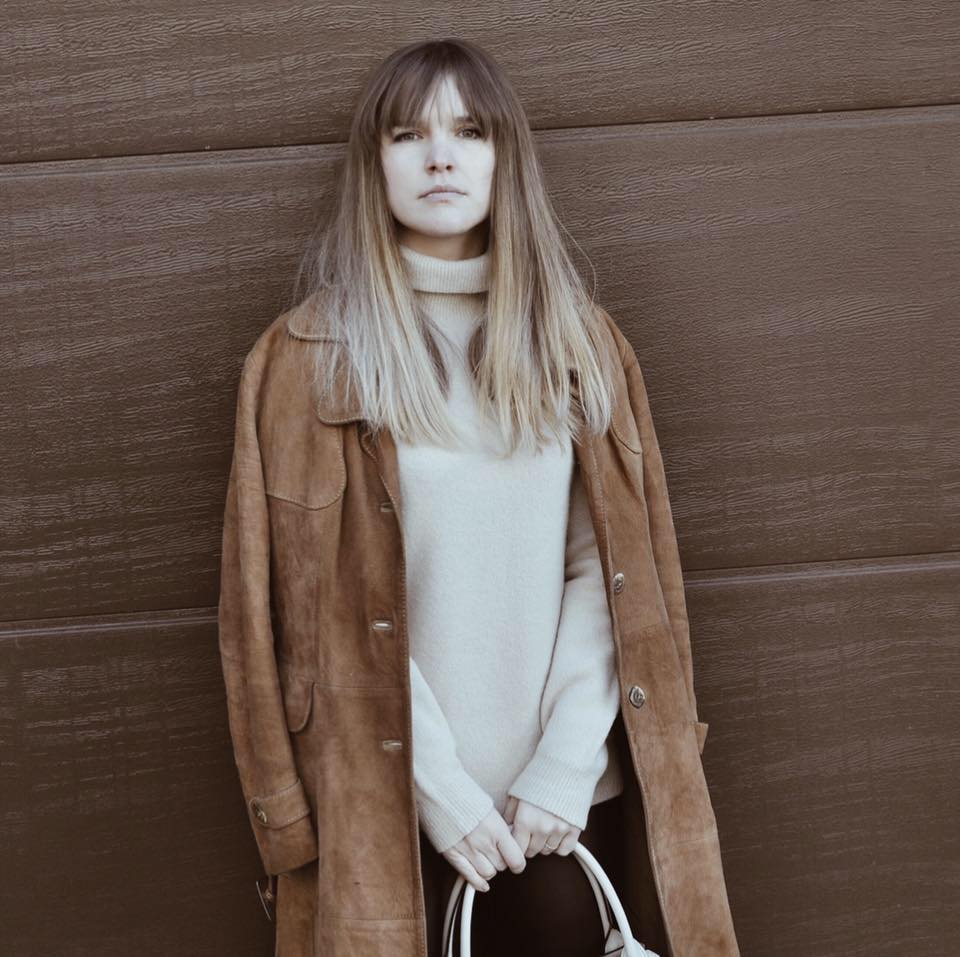 About the transformational process
Of course, nothing was taken for granted and the entire transformational process wasn't easy at all. "I first created an online fashion and lifestyle magazine called Moldiva, then a brand of clothes that I sold on the ASOS marketplace. In 2013, I received a proposal to work as a fashion stylist in a Moldovan TV project." For almost 3 years, Maria was helping Moldovan women to find their own fashion style, to select the suitable outfits and to become more confident. Afterwards, she made the decision to move to Bucharest with her family and to found her own company. "That was the crucial moment when I started my entire entrepreneurial adventure, and when I created my first style and image consultancy service," recalls Maria.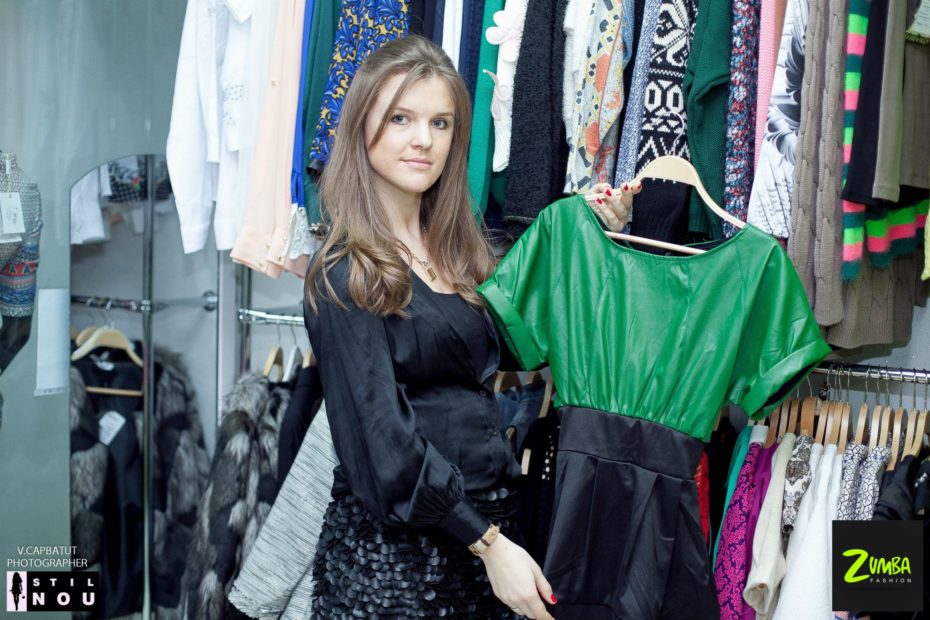 By observing the global trends of "local brands that were getting so easily towards global exposure by using social media, as of bloggers, who from simple students, became fashion icons in a very short while," Maria and her team founded Makeover Buro.
"We decided to enter the Romanian market as the first marketing influence agency that would organize influencers' campaigns through well-established strategies and concepts of creative campaigns."
Makeover Buro was initially related to the fashion industry but eventually expanded to other industries as well. "At the beginning, we were collaborating merely with fashion brands. Then I realized that our range of services can be extended to some other industries. Today, we conduct campaigns in fashion, beauty, health, car, tech industries, and even in parenting field."
The company started to grow and established a partnership with Brandon Archibald – a branding, architecture and interior design agency. "We are partners. We develop beautiful branding and interior design projects together ," explains Maria.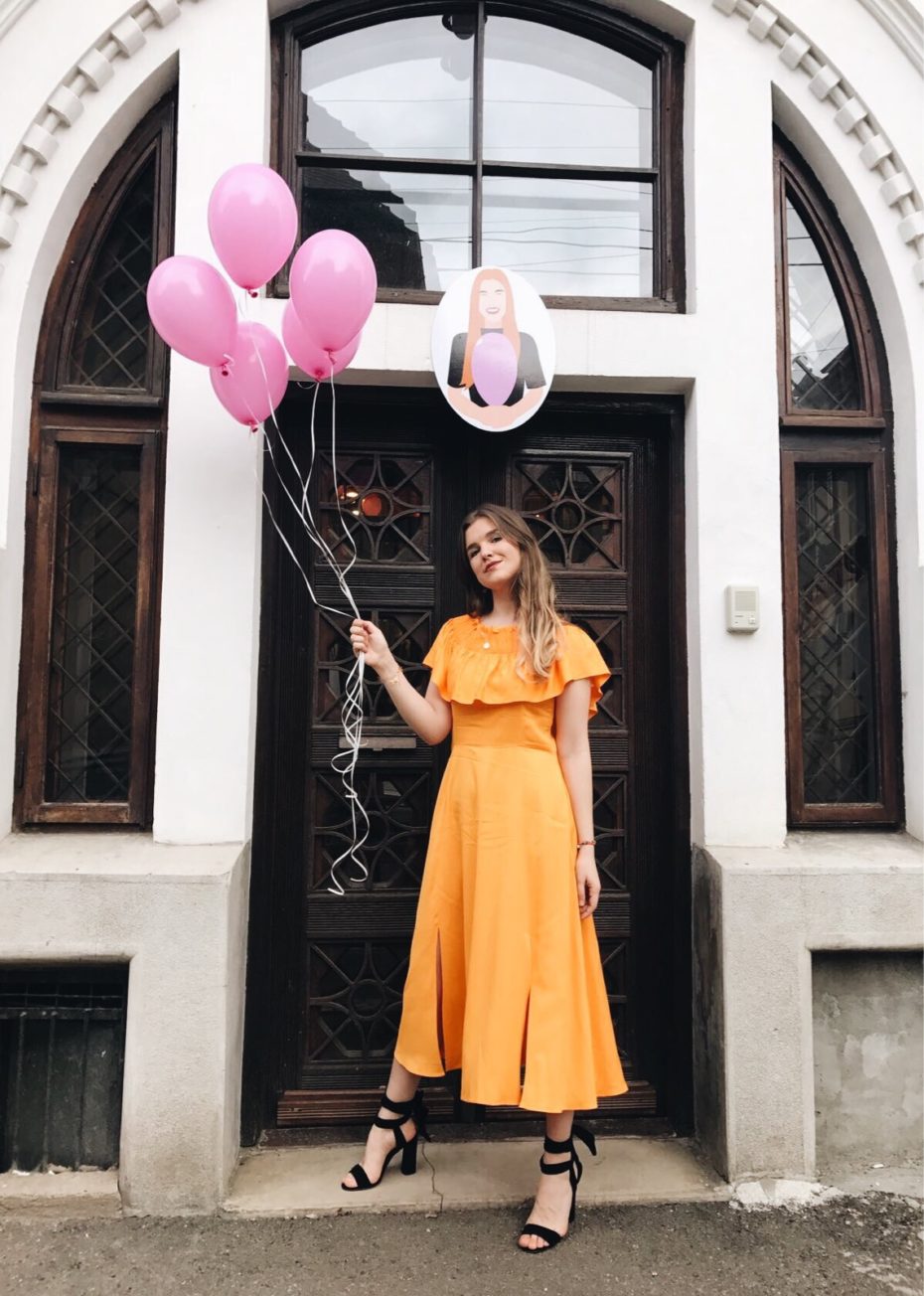 "It is a specific marketing trend and it was hard at the beginning. However, I admit that all the experience I've earned over the years has helped me a lot," says Maria, while referring to the way she managed to blend fashion, business activity and social media marketing together.
Besides conducting her activity in the company, she also manages to write articles on her blog and keeps her finger on the pulse of social media through her account on Instagram. "On my blog, I post the outfits that I wear every day, at the office, on vacation, and sometimes I share articles with tips as a response to the questions that people ask me on Instagram," she says.
About balancing the activity of a manager and a mom
Her success in business was obtained through hard work, creative and management skills and the support of her team and family. As Maria states: "Dreaming about something and seeing things differently is not enough. You have to have a lot of experience and a good team. It's important to get the support of your family and followers. My followers tracked my activity from the very beginning and always encouraged me with beautiful and motivating messages."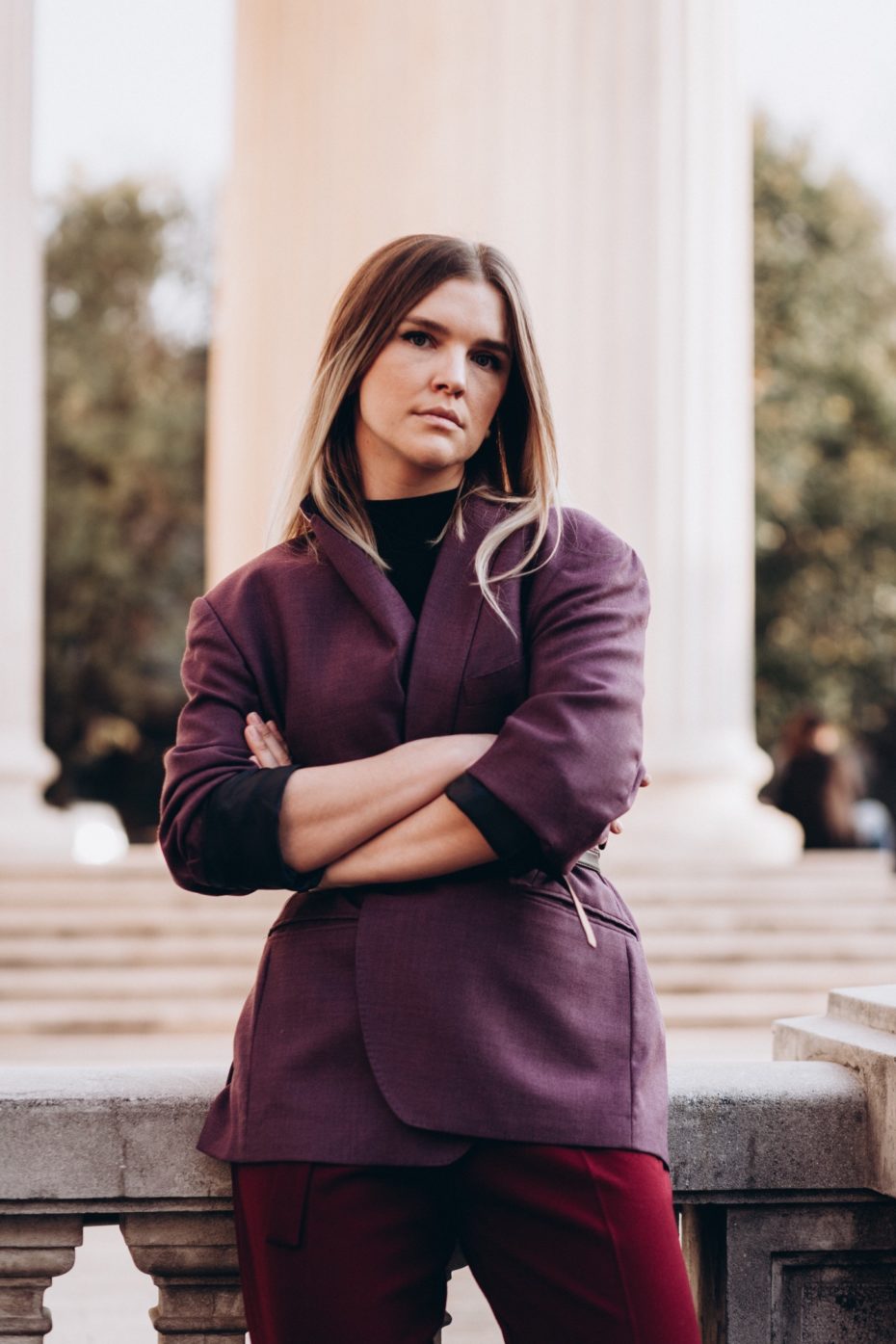 Maintaining the productivity at a high level is crucial for such a busy person. Maria's secret for a higher productivity are the breaks taken on time. "The walks in the park with my son make me full of energy. Practicing sports, an organized calendar and many reminders set in my phone also help a lot."
According to Maria, balancing job and personal life implies a lot of effort as well. "If you know you have a schedule that you must follow, you'll do it. I'm still working on it. I am the kind of person who would interrupt her activity, regardless of the time of the day or week, for meeting a deadline or answering an email. That is wrong. I am learning to give priority to myself or to my family. If my work program ends at 6pm, that means I have to take my son from kindergarten and to spend time with him," says Maria.
Despite the huge amount of work, Maria is trying to find time for her own little pleasures: a cup of coffee in the early morning when everyone still sleeps or the escapades to her parents' home where she disconnects from everything that happens online.
"We had times when my family and I did not have breaks and holidays. We were so focused on our jobs, that we didn't have any time to even go out with friends."
As time passed, Maria realized that these moments of 'respiro' are important, especially for their little member of the family.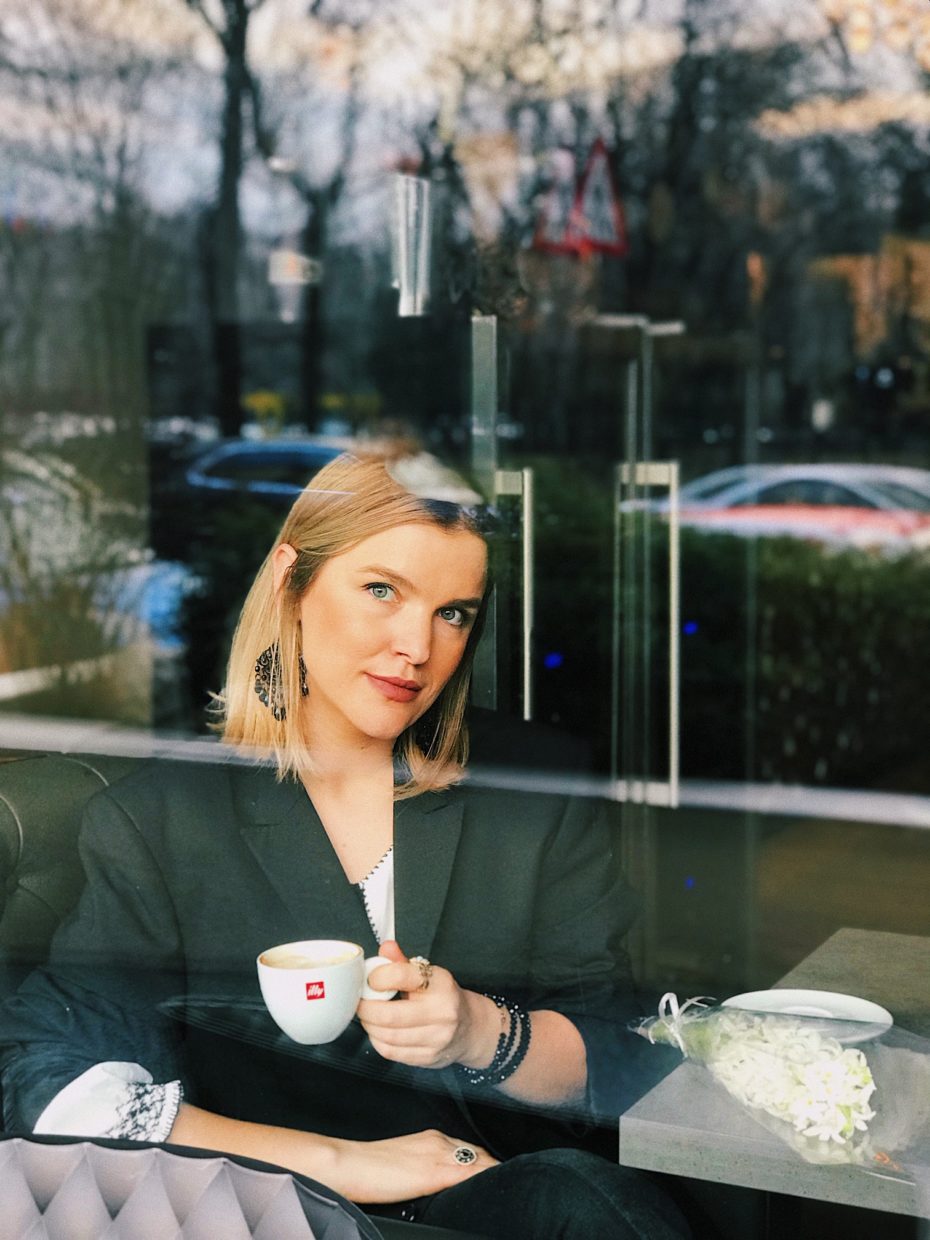 About the things that give wings
Maria says that the motivation for continuing her job are the unique relationship she has with her team, the feedback of clients who come back again and again, the public's reaction to the short videos produced during the influencer's campaign and the huge and still unexploited potential of social media for businesses.
Of course, there is still a lot of work to do. "The success is seen from outside, but there is a lot of work behind, which is not observed and understood by everyone. People think that we are making a lot of money, they do not see the problems and failures we've had. That's why it's very important to be as close as possible to the public, followers, clients, and to give them the backstage of our business and even to make them learn the things together with you," claims Maria.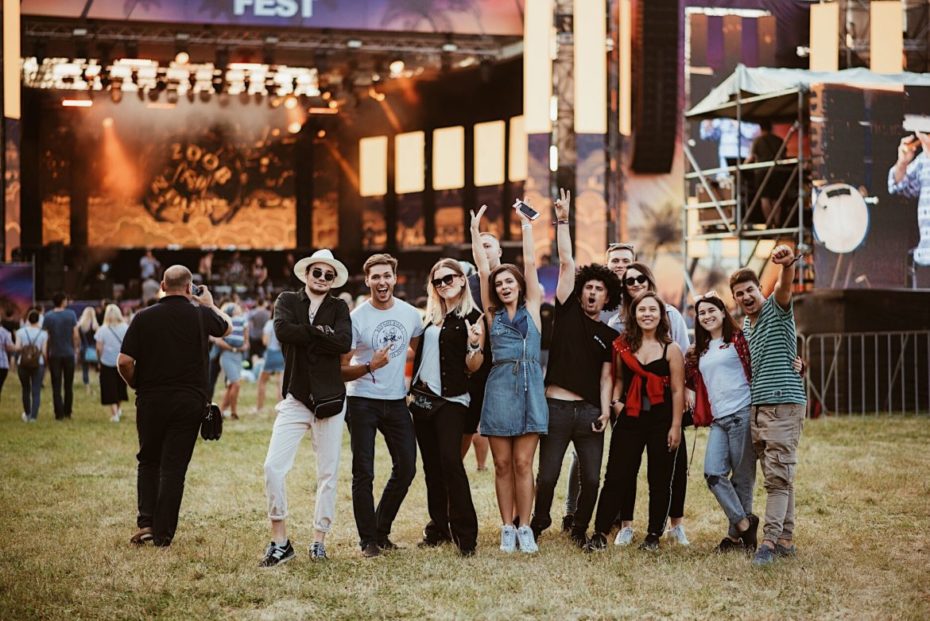 Maria has great plans for the future of the agency she manages: "It will be extended by creating new subdivisions and expanding the portfolio globally." In Romania, she feels like home and wouldn't leave. "When we decided, together with my family, to leave Moldova, we definitely thought of Romania, as it is closer to our parents and loved ones, we have the same culture and language and we want for our son to grow up in a Romanian environment."
[1] In the Republic of Moldova, the college is an institution of specialized secondary education.
Photos: personal archive
Promo-LEX estimates: 19,02 million lei as failed expenses to be reported to the Central Electoral Commission by the political parties in 2019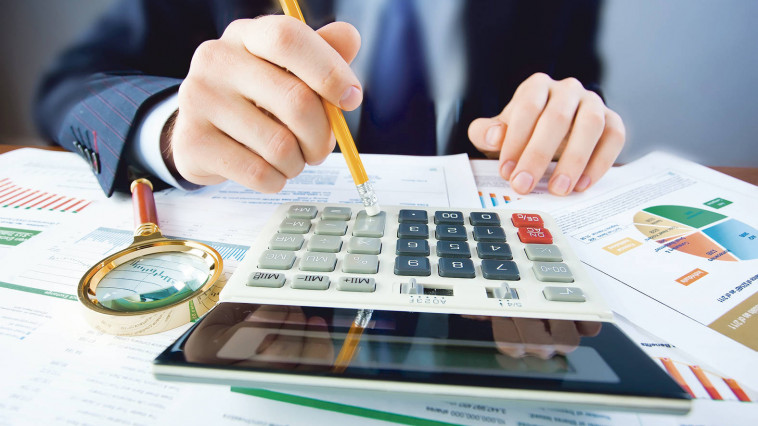 A report on political party financing in 2019, carried out by the Promo-LEX Association and published lately, revealed undeclared expenses amounting to about 19,02 million lei. Also, it announced one of the lowest level of financial reporting to the Central Electoral Commission (CEC).
As of May 7, 2020, only 19 political parties (43%) managed to submit their financial statement to the CEC in time, one faction submitted it with a delay and 26 political parties failed to submit any declaration at all. Therefore, Promo-LEX found the lowest rate of political parties' annual reporting regarding their financial situation since 2014, according to the association's notice.
"The Promo-LEX Association took into account the specificity of the state of emergency instituted in the Republic of Moldova." However, the CEC did not have a proactive and transparent attitude in settling the issue and it didn't remind the political parties of their reporting obligation under the given exceptional circumstances.
On the one hand, Promo-LEX mentioned the lack of transparency due to the absence of obligation to publish information on political party donors, and the vulnerabilities caused by hiding these data. On the other hand, the association highlighted the insufficient control and supervision of political parties' sources of financing that was exercised by the CEC.
That happened despite the improvements in the legal framework on party financing made last year, such as reduction of the minimum amount of authorised donations from natural and legal persons, allowing donations from  nationals residing abroad, etc. "Despite these substantial legislative improvements, there are unsettled legislative loopholes that arise our concern," is mentioned in the report.
In 2019, 16 political parties from Moldova reported a total amount of 70 million lei as revenues and 94 million lei as expenses. Other 4 parties that submitted their financial statements did not indicate any revenues or expenses.
Moldovan political parties declared that the subsidies from the state budget represented the main source of their income in 2019 (39%), along with membership fees (32%), donations from individuals (18%), and donations from legal entities (11%).
It was also found that 17 political parties organised at least 2936 promotional activities and events in 2019, including activities organised by charitable foundations. Such foundations as "EDELWEISS", associated with Vladimir Plahotniuc and the Democratic Party of Moldova, "Din Suflet" Charity Foundation, associated with the Party of Socialists and President Igor Dodon, and"For Orhei" Association, connected with the "Sor" Party, were reported as organising promotional activities. However, none of the political parties associated with the charitable entities mentioned above reported promotion expenses as being linked to charity activities.
In such a way, Promo-LEX estimated that 17 political parties failed to report a total amount of 19,02 million lei (20% more than actually reported), the most questionable category of expenses being that of public events, followed by the expenses for maintenance of headquarters and staff.
The monitoring reports carried out by Promo-LEX between 2016 and 2019 showed large discrepancies between the financial statements reported to the CEC and the estimates of the association. The highest share of undeclared expenses was reached in 2017, when political parties from Moldova hid 42,75 million lei, that being 48% more that it was actually reported.
Photo: contaconect.ro
Survey// Popular COVID-19 fake news in Moldova and people's (dis)information sources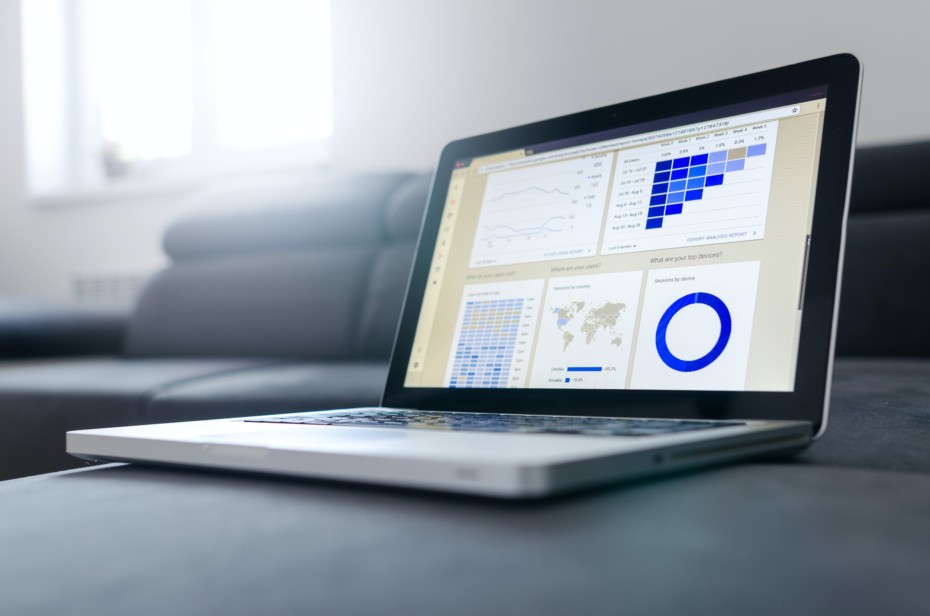 More and more Moldovans have to deal with fake news every day. Unfortunately, a part of population believes them. According to a survey conducted by the WatchDog.MD community, in cooperation with CBS Research, the degree of acceptance of various false statements indicates an extremely high level of trust in such manipulations among Moldovan citizens.
For example, when asked about quite a few popular fake statements that circulate the whole world regarding the novel coronavirus, the survey participants answered the following:
50.4%

of respondents believe that the virus is no more dangerous than a flu and that it was intentionally made to destroy the economy;

37.8%

of respondents admitted that the virus was created by Bill Gates, in order to introduce nano-chips in the bodies and control them;

37,2%

of questioned people think that the COVID-19 virus was created in a Chinese laboratory;
35,9% of them said the pandemic is an excuse to impose a global Government that will rule the whole world;
33,4% of participants consider garlic a remedy for coronavirus;
32.7% of persons who answered the survey dangerously consider that the virus is a myth and everything is just a lie;

32,3%

 of them are sure that only old people get infected and die;

32,2%

 of survey participants believe that democratic regimes have bigger troubles with managing the crisis than the dictatorial ones;

29.7%

 of persons said the EU will collapse due to the novel virus;

28.8%

of respondents fear the COVID-19 tests are already infected when getting tested.
And these are, by far, not all false statements some Moldovans declared as being true during the survey. Some respondents think that the virus is spread in the Republic of Moldova through the 5G technology (11.7%), even though there is no such technology used in the country yet. Others claimed that the European Union didn't offer any support to Moldova during the pandemic crisis (21.3%), despite the existing facts they can easily check.
Out of 1003 respondents, only one denied absolutely all false or manipulating statements.
At the same time, 45% of the Moldovan citizens who answered the opinion poll don't trust at all or trust very little the World Health Organisation as a source of information. 5.2% of them don't even know anything about the organisation.
When it comes to the local information sources, the survey respondents claimed that they merely find out what's new by watching TV (77.2%), by accessing web pages (42.2%), various social media platforms (35.7%), such as Facebook, Odnoklasniki, Instagram and Vkontakte, or talk to family members (12.7%), friends and neighbours (15.1%).
Another important aspect is that only 1.4% of respondents inform themselves in any other language than Romanian, Russian or both. Even so, 16.3% of survey participants said it is rather hard or very hard for them to understand what news are accurate and whether the information presented is true or not.
A crucial source of disinformation for people of Moldova, which is not mentioned in the options of the survey though, is the church. Lately, the Moldovan Orthodox Church spread dangerous fakes about COVID-19 vaccination, nano-chipping and 5G.
See also: The Moldovan Orthodox Church spread dangerous fakes about COVID-19 vaccination, nano-chipping and 5G
**
The survey was conducted at the national level between May 5-11, being part of the project "Facilitating crisis communication and accountability as a civic response to COVID-19 pandemic in Moldova". It was implemented with the support of the Black Sea Trust for Regional Cooperation of the German Marshall Fund and involved 1003 persons aged 18 years and over.
The study measured political trends, geo-political preferences, media consumption, as well as the impact of manipulative rhetoric, false news and conspiracy theories in the context of the COVID-19 pandemic.
Photo: Lukas Blazek| Unsplash
3 UN agencies will receive 1 million dollars for supporting the most vulnerable COVID-19 patients from Moldova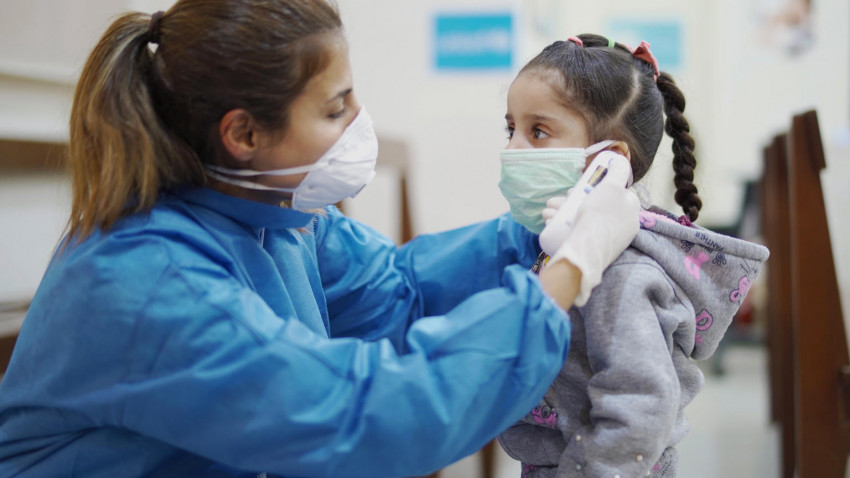 Three United Nations (UN) agencies from Moldova – UNICEF, UN Women and the International Organisation for Migration (IOM) will receive one million dollars from the UN COVID-19 Response and Recovery Multi-Partner Trust Fund to support the country in its fight against COVID-19 pandemic, according to a press release of the UN in Moldova.
The agencies are involved in a programme lasting for 6 months and aiming to ensure effective and accessible health services for COVID-19 patients in Moldova, with a focus on vulnerable and disadvantaged persons. 
Mainly, the funds will be used for purchase of personal protective equipment for health and non-health institutions, such as hospitals, police, border police, penitentiaries, social assistance centres and others "in order to ensure efficient and safe provision of public services during the COVID-19 crisis."
Additionally, such supplies as sanitisers, protective supplies, food packages (for at least two months), soap, etc. will be transmitted to the most vulnerable groups of women from Moldova, including women affected by violence, women living in shelters, HIV and AIDS positive women, disabled women, and Romani women.
According to the Ministry of Health, Labour and Social Protection data, out of the total of 7147 confirmed cases of COVID-19 in Moldova, 59% are represented by women. Most infected women are between 40 and 69 years old. 67 infected women are pregnant.
"The global epidemic of COVID-19 poses a clear risk to the health and well-being of the Republic of Moldova. Within this project, the control and management of the infection at the border control points of the country will be strengthened by updating and disseminating of international standards-compliant operating procedures for detection, notification, isolation, management and referral of travellers potentially infected with coronavirus, delivering necessary training for the border police officers, providing necessary supplies to screen the incoming citizens to prevent the spread of the disease," is mentioned in the press release.
The United Nations in Moldova has been supporting the Government of Moldova and the Ministry of Health, Labour and Social Protection in three main areas: health system preparedness, technical support and capacity building, and risk information and communication on COVID-19 under the guidance of WHO Moldova.
The United Nations (UN) COVID-19 Response and Recovery Multi-Partner Trust Fund is a UN inter-agency finance mechanism launched by the UN Secretary-General to support low- and middle- income programme countries in overcoming the health and development crisis caused by the COVID-19 pandemic. The Fund's assistance targets those most vulnerable to economic hardship and social disruption.
The fund is currently supported by the Governments of Norway, Denmark, the Netherlands, and Switzerland.
Photo: Iran Press