Stories from diaspora // Constantin Botezat – the young artist from Moldova who gathered his experience in 5 different countries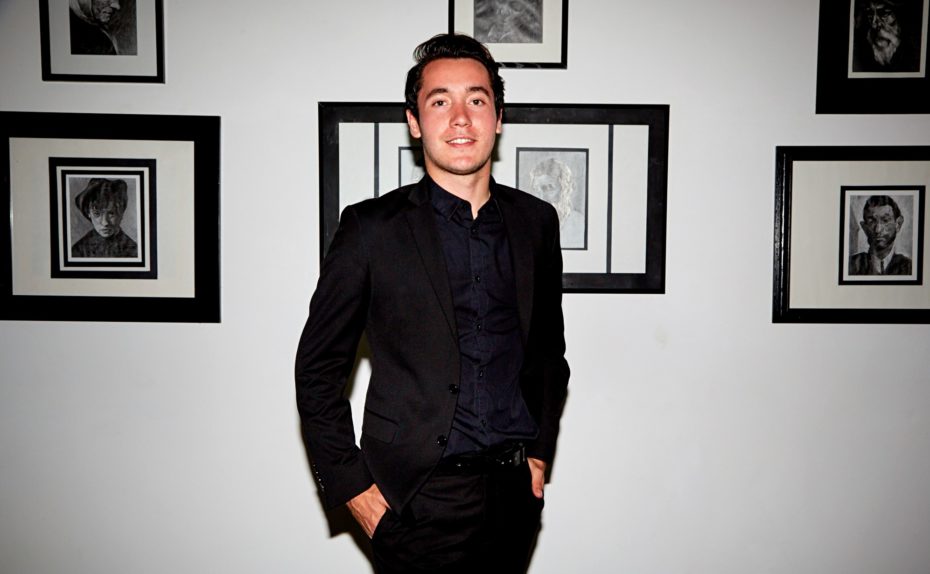 Constantin Botezat is a talented artist who comes from the Republic of Moldova. Generating harmony between painting and graphic design is a part of his daily work. His works were exhibited in London, New York, Los Angeles and even Hollywood. He accepted to tell us his story.
About his first art 'manifesto'
Since his childhood, Constantin has been passioned by art in all its different shapes and forms. He was lucky to have parents that noticed his excitement and contributed to its development. Consequently, Constantin became a student at the Igor Vieru Academic School of Fine Arts in Chișinău. Still, there is one more decisive element besides his passion and the parents' support – the mentorship provided by his teachers. "The greatest influence was exercised by my school teachers who had a great impact on my life," says Constantin.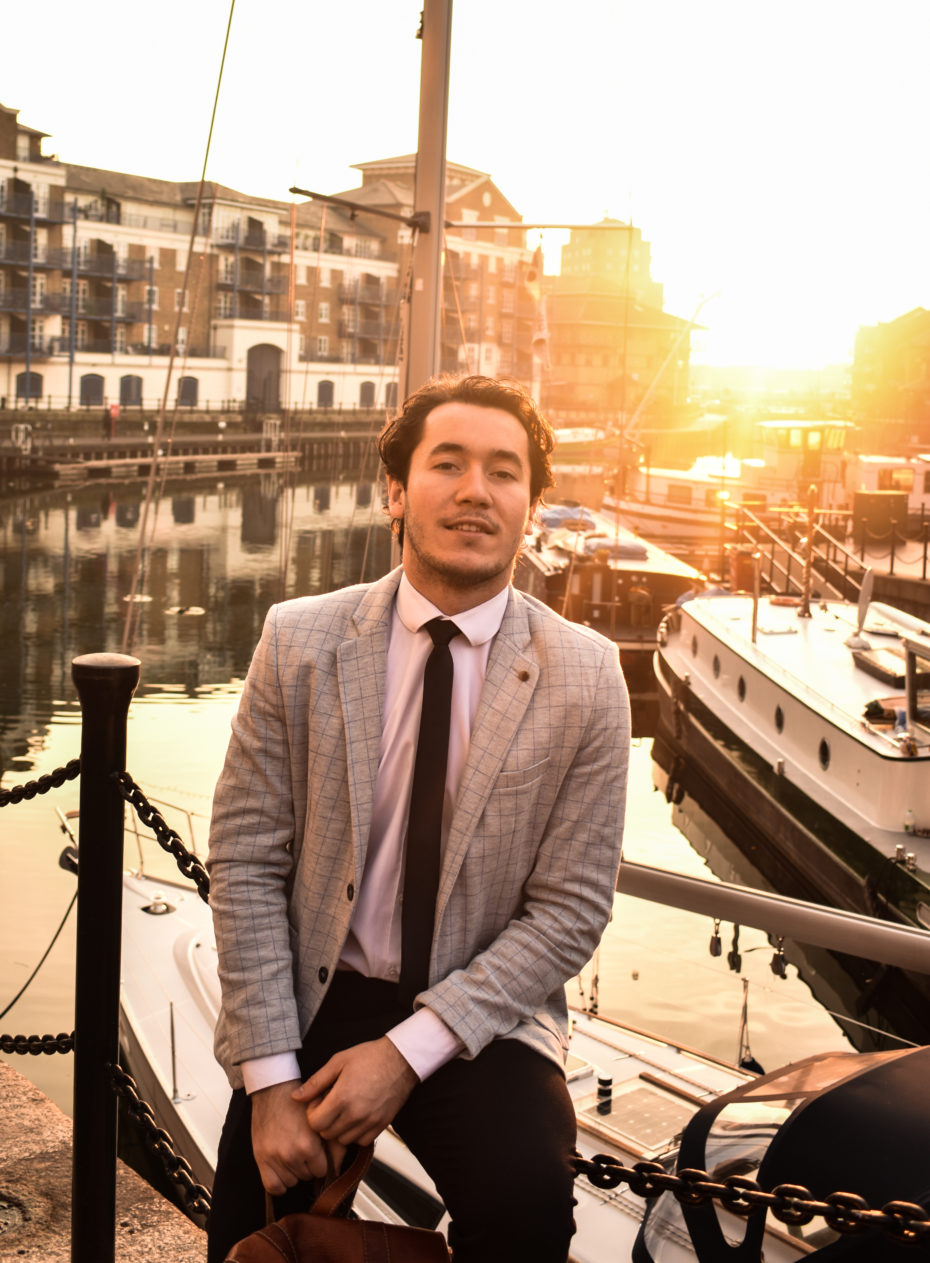 His first exhibition took place at the "Târgu Mureș" Library from Chișinău.
"I was a 15 years old teenager at that time, with a strong desire to express myself but, at the same time, a little unconfident because of the society and the surrounding atmosphere."
Since that moment, Constantin changed a lot. Today, he is a perseverant, determined, talented, bold and, what is more important, a self-reliant artist who knows for sure that hard work results in desires and dreams fulfillment.
After high school, he studied Design and Applied Arts at the University of Art and Design in Cluj-Napoca and Graphic Design at the Academy of Art in Bari. Constantin gathered his first experience while collaborating with a contemporary art gallery in Cluj-Napoca. Afterwards, he did some internships in Lisbon and London. "I am enormously grateful that I had the chance to study in all these cities. In all of them I managed to make wonderful friends and to learn about a very exciting world that inspired me to continue this path. In every city I started everything from the scratch." Constantin plans to write a book one day about all the cultural amalgam experienced during the past four years of his life.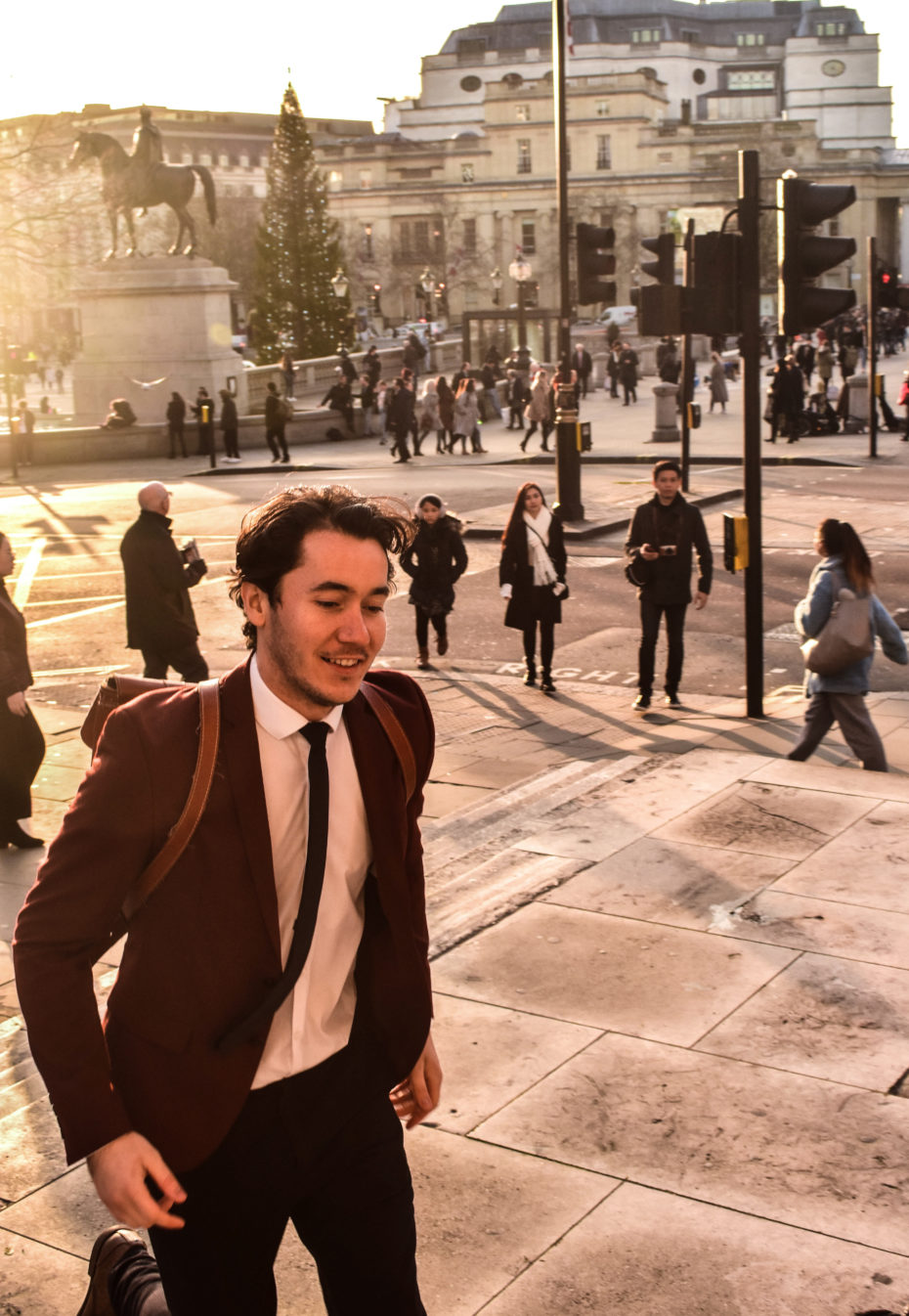 About art creation and expression
"For me, painting and graphic design enter into a dialogue. I think both are based on the same principles." At present, Constantin is doing an internship as a graphic art designer at a British magazine and, in parallel, organizes his own art exhibitions in London. One of his goals is to become an art manager and coordinate a team of artists "who will bring a fresh view into the art world," as he states.
He has a busy schedule, but all his work culminates with wonderful results. "Up till now, I managed to organize 38 national and international exhibitions. The purpose of these exhibitions was actually to promote the image of the Romanian people, traditions and culture," highlights Constantin. Recently, Constantin opened his exposition called "The spirit of the Bessarabian landscape" which was a part of an event organized by the EBRD cultural program and the Embassy of the Republic of Moldova in the UK.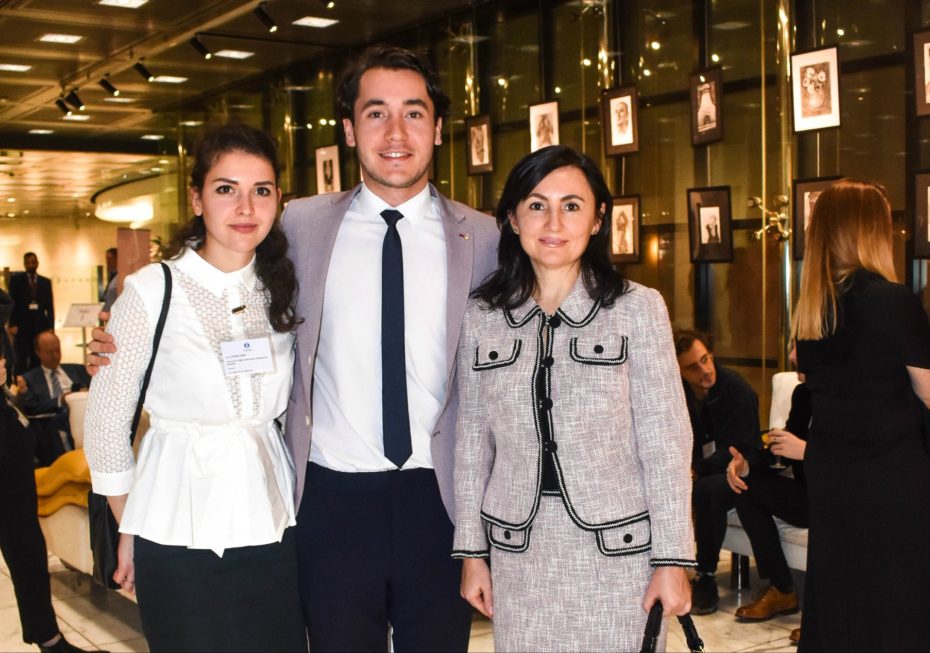 2016 was a special year for Constantin. His paintings were exhibited in the USA. "I always wanted to create transoceanic exhibitions and art projects. As I had this opportunity to go to the US, I started to create a series of works that I have presented at several exhibitions." The first event took place at the Alpine Art Gallery in Salt Lake City, Utah, followed by a Hollywood event at the Zen Art Gallery and the third event was organized at the Hive Gallery in Los Angeles. During all this time, Constantin had the support of his American and Romanian friends, for which he is extremely grateful.
That was only the beginning. "These events certainly made me much more self-confident and determined to create more. I realised that everything is in our hands and anyone is able to create whatever he wants regardless of nationality, religion, or gender." Next, international exhibitions were organised by Constantin in New York, Lisbon and London.
All these public presentations represent for him a possibility to have a direct contact with the public who is interested in artistic values and searches for inspiration, according to the young painter. This year, Constantin was able to participate in 3 group exhibitions, all of which took place in London at the Espacio Gallery.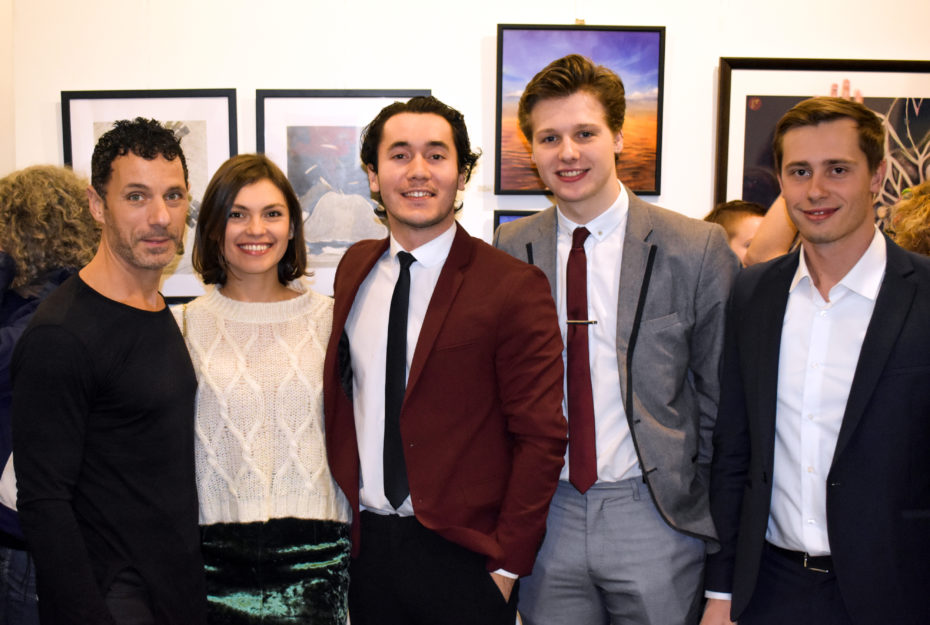 Nowadays, Constantin lives and works in London, which he considers a great city with lots of opportunities. "Through the magazine I work at, I had the chance to meet many personalities from cinematography, fashion, painting. I managed to attend film festivals and premieres. Also, I managed to meet international actors, to go to London Fashion Week and take pictures of new collections. Still, I think London is just one chapter of my activity, the most interesting is yet to come," says Constantin.
Our protagonist is an artist with pragmatic views. He sees the creation process as an instinctive one: "I think most artists feel when a work is completed." At the same time, he tries to be well-organized, while being guided by his goals: "I think in this way I become more motivated to get the things done and to reach the desired result."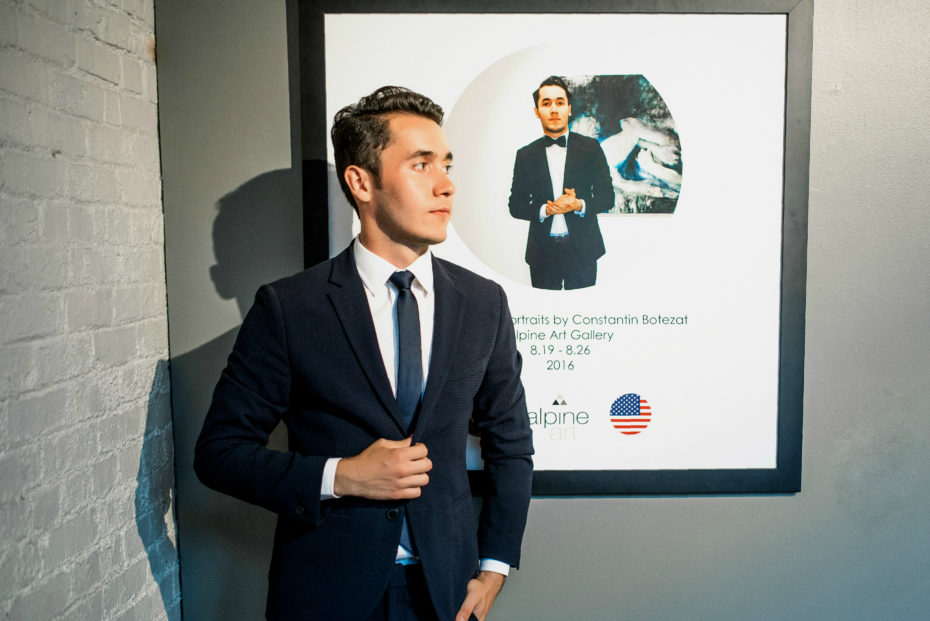 About the young generation of artists from Moldova
Constantin expressed his hope for a better future for his homeland – Moldova, through implementing correct reforms. He says that anyone who wants it, should have the possibility to leave. However, it is important to not forget where you started from and to come back, eventually.
"Certainly, many students at arts in the Republic of Moldova dream to continue their studies abroad and I think that is a beautiful purpose. I would love to know that more and more people receive the opportunity to study and travel around the world, as these experiences help to see the world with new eyes and, on the other hand, to cherish the things that have already been achieved."
Constantin thinks that the young artists from Moldova are very talented and have a tremendous potential. "The most important thing for them is to be self-reliant and to get support from their parents. It is important to invest in the education of new generations because they represent the future of our country," states Constantin.
Photos: personal archive
Stories from diaspora// Doru Curoșu – from a volunteer to a successful trainer, speaker and entrepreneur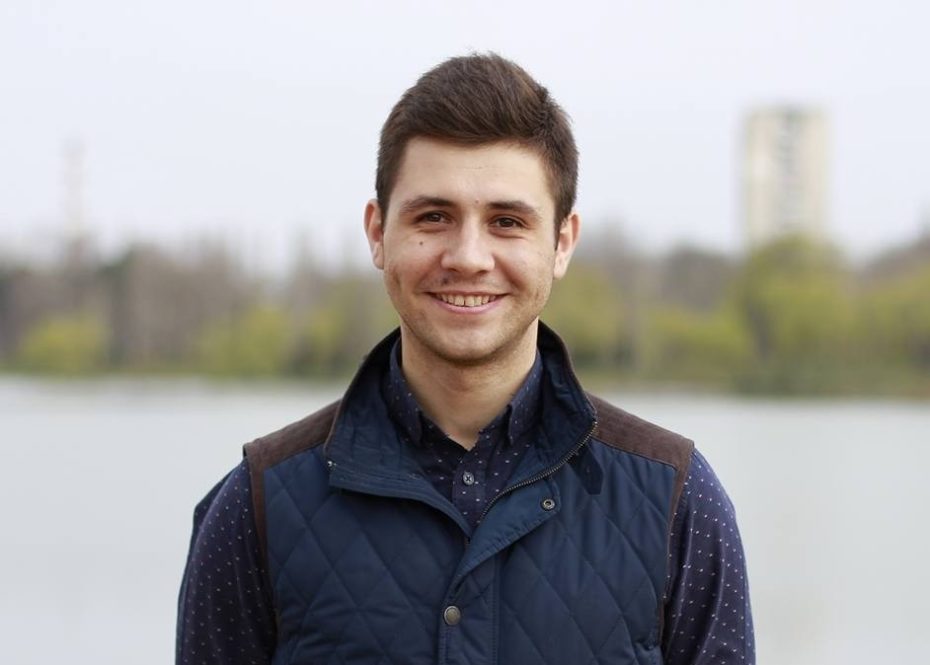 Doru is one of the most dynamic persons you could ever met. He is one of the few Moldovans who were mentioned in Forbes 30 under 30. Over the years, he participated in so many volunteering projects, that I would need some more space here to list them all. Doru is an HR expert, an international trainer and speaker, an entrepreneur, and simply an assertive person who, as it seems, could achieve anything.
About his career 'determiners'
Doru's successful career emerged from his volunteering activity. Indeed, volunteering experience has brought him where he is today.
Doru started his path at the AIESEC organisation. "AIESEC was the first organization I have been involved in since 2009. Actually, my life and work are determined by the values I learned back then. My professional activity is related to what I was doing in AIESEC." Our protagonist was a trainer and a coordinator of several important projects under the organisation's aegis.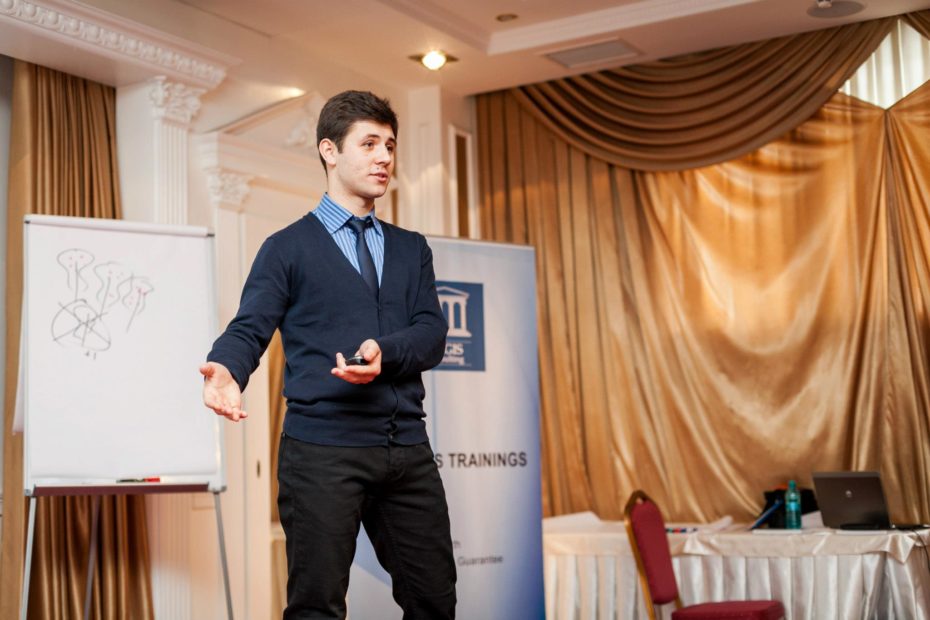 Another crucial experience that served as a runway for Doru's future professional career was his activity within the National Youth Council of Moldova. "There I experienced what it means to be a team manager, a colleague and an entrepreneur. The activity at the Council combined them all and taught me to have an impact while harnessing human capital." Doru says that he was lucky to work in a wonderful team of people with whom he would come back to work together at any time.
Doru has also been a board member of the European Youth Forum where he got useful insights regarding internationalism, globalization, European values ​​and many more. "During four years of volunteering, I have acquired as much information as I could about national and international policies, especially youth policies. I got the chance to travel a lot, discovered new cultures, met new people, got new ideas, which I tried to implement at home afterwards," Doru reveals.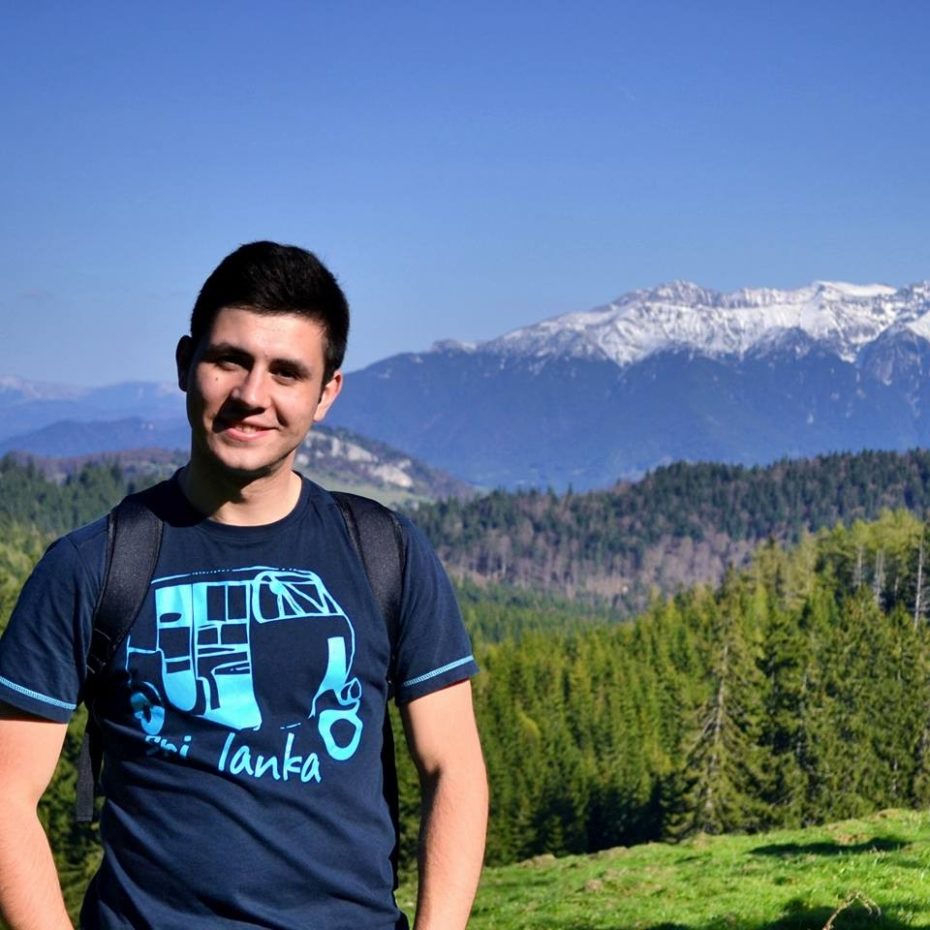 Doru believes that each person is unique in his own way.
"What is important is how the personal capabilities and experience are used to get yourself noticed. I have always tried to be very good in everything I do, to offer quality, enthusiasm, energy and dedication. I like helping those in need and trying to build 'bridges' for a better future for young people. Probably, that's how I made myself noticed, that's how the world got to know me."
There is one more essential determiner of a successful career, according to Doru – the network of contacts. "It has helped me since high school years. In 10 years, each experience has been adding value to who I am and to the way people know me. Every time my work brought results, it was noticed either in Moldova or internationally." Therefore, he was awarded the National Youth Prize in 2013 and was the first Moldovan nominated in Forbes 30 under 30.
About the spectrum of his activities
Besides building his own brand of delivering excellent training and team building services, Doru founded his own company named Camelot. "All the experience I gained as a volunteer was monetized and transformed into a qualitative and unique product on our market. Camelot is the company that offers unique, memorable and impactful experiences for those working with us. We offer training, team building, human resource management and event management consulting," specifies Doru.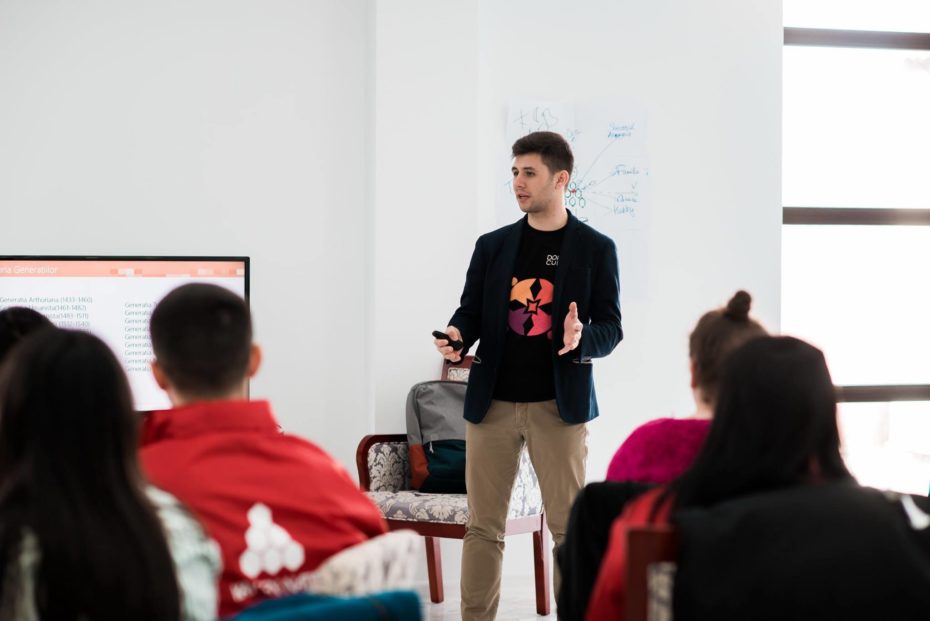 In parallel, Doru is doing his master's degree in Human Resources Management at Babeș-Bolyai University, Cluj-Napoca. He often commutes from Cluj-Napoca to Chișinău and back. When asked how he manages it; he often jokes that he learned teleportation. "I go to classes when I have to present projects, I am in Chișinău for training and team building activities, and I go to Bucharest for meetings with partners and potential clients. I am always on the road." It's not easy for Doru to do it all, still it is very rewarding in the end.
Just like his work, travelling is another 'drug' that gives him energy and inspiration, as Doru states. "The more I travel, the more I want to do it. Every visited country has had a huge impact on me." Until this moment, Doru managed to discover 49 countries and more than 200 cities from Europe and Asia. His personal top of countries is led by Georgia, Portugal and Sri Lanka. "The 50th country has to be very special. I hope it will be Peru, Colombia or India."
About the hidden part of the iceberg
Doru could tell from his personal experience how harsh the public opinion could be in regard to people that don't want to take the ordinary way and how inefficient the educational system in the Republic of Moldova became. Only few know about the challenges Doru had in his effort to combine university, job, travelling, sports and volunteering activity.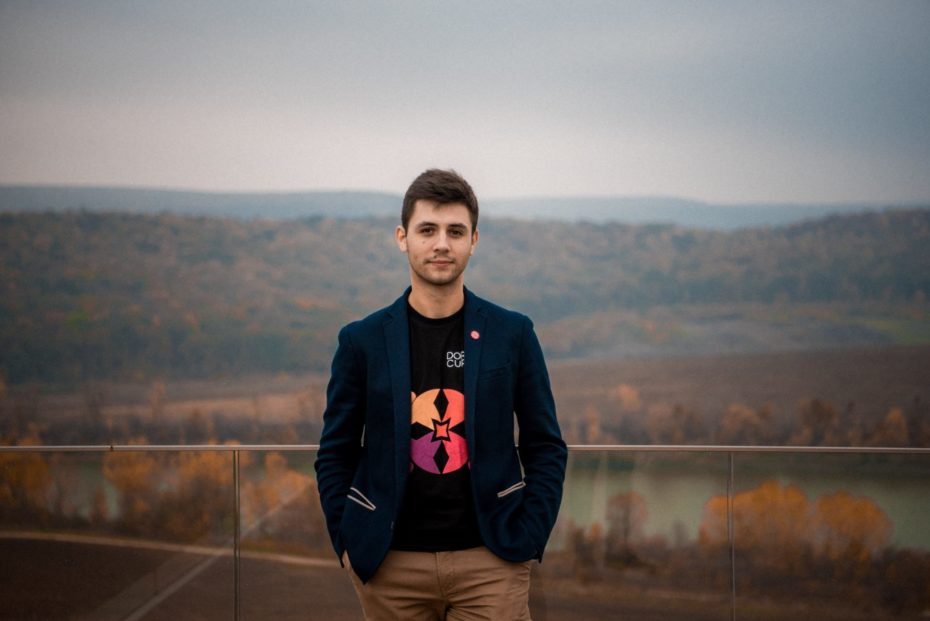 Only few know that our protagonist was forced to confront the traditionalist views of the Moldovan university system. "I had a conflict situation with the university where I was doing my bachelor's degree and, for 8 years, I have been investing my effort in graduating without giving up on our poor education system." He also had to confront some of the most trivial stigmata of the Moldovan society: <<A man has to make money. The rest is a waste of time.>> or <<Forbes? Did they pay you for it? How did it help?>>
Doru preferred to prioritize his own needs and aspirations. "My experience with formal education was not necessarily the most enjoyable, as I am not the person who accepts to waste time on things that do not add value." He considers that young people have to combine studies with other activities in order to be successful. It can be opening own business, volunteering, participating in international exchange of studies and volunteer programs, doing internships, organizing projects, events, etc.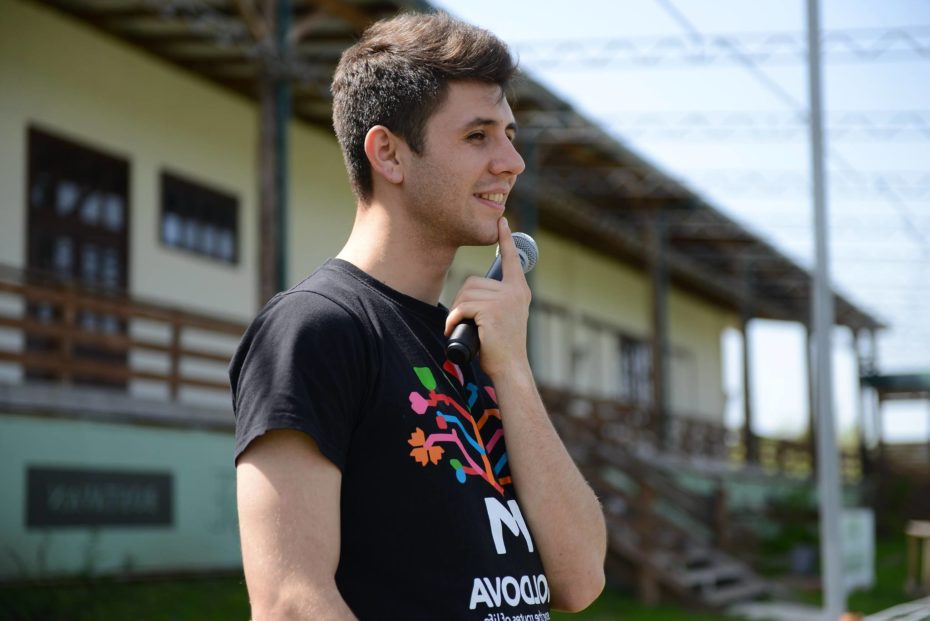 "University provides the theoretical basis. It represents only 20% of your employment portfolio, the remaining 80% comes from practical experience. Young people need education, but with no other experience besides, they will not be able to distinguish themselves on the labour market."
Doru declares himself a happy and a fulfilled person and, at the same time, he thinks there is still room for improvement: "That motivates me to never stop." He says that the key to the balance between personal and professional life is efficient communication. The rest can be managed through patience and hard work.
Photos: Facebook/ Doru Curoșu
Tatiana Verega, a Moldovan dancer, has achieved a world record for planking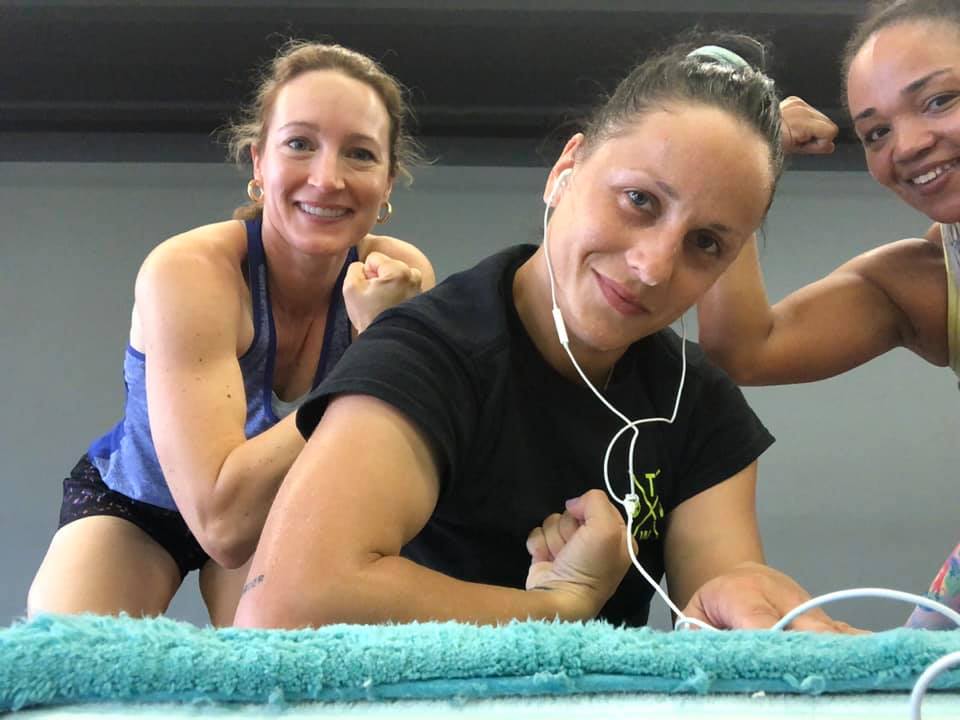 Tatiana Verega is famous for her successes in the dance world, especially in the US, where she lives for 5 years now. She has recorded a world record after staying in the plank position for 3 hours and 45 minutes. The record has not yet been recorded in the Guinness Book of Records.
At the same time, Tatiana has launched a fundraising for the Galveston Chance to Dance program – a dance program sponsored by Tatiana Verega and her dance studio in America, DLS Dance. The funds will help cover the costs of bringing professional instructors out of the state to work with young dancers in summer workshops.
In 2012, the artist decided to go to the USA, and in 2013 Tatiana Verega opened her own dance studio called "DLS Dance Studio" where she trains children. Every day, Tatiana instructs 5-7 classes a day at her dance studio, as well as teaching lessons at various schools in the city. Likewise, another activity that occupies much of his spare time is fitness.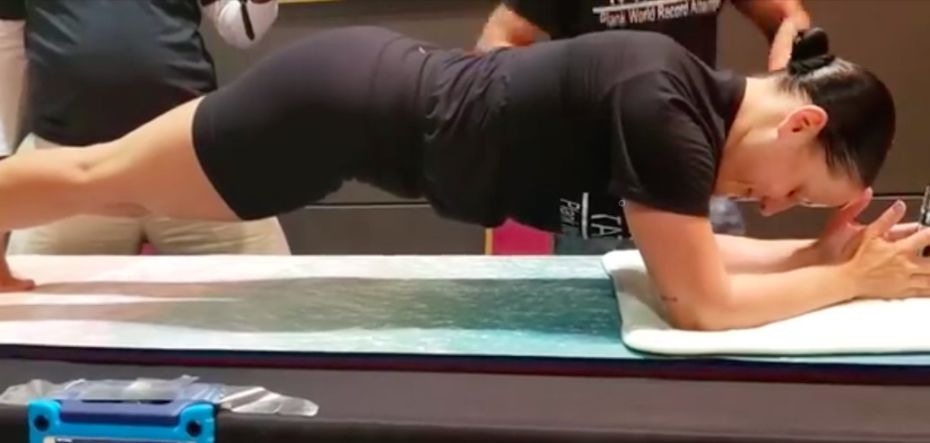 Stories from diaspora// Natalia Ciobanu – the traveller who left everything behind for a journey around the globe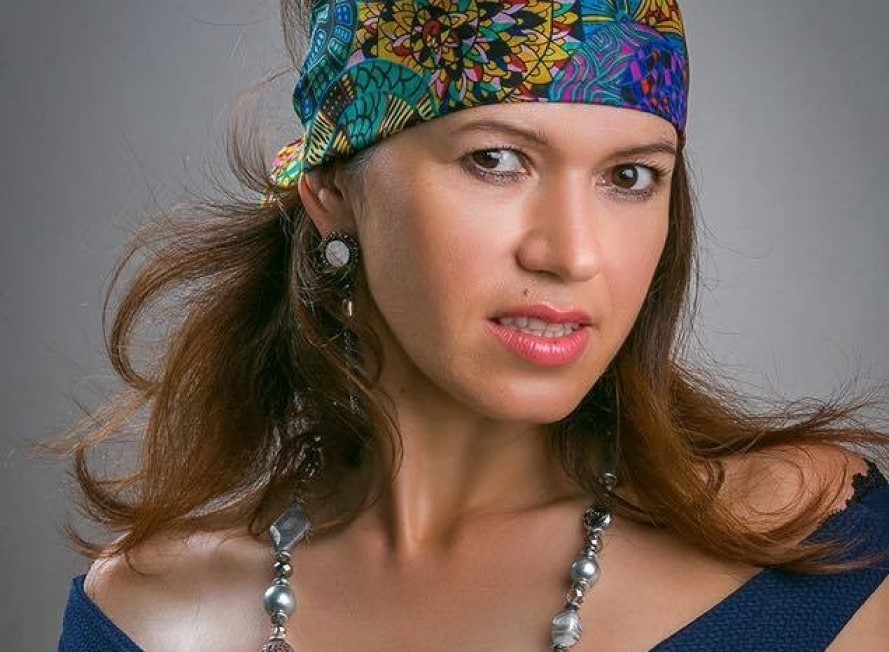 It started from a childhood dream and a personal challenge. Natalia Ciobanu had been practicing as a speech therapist in Paris when she decided to sell a part of her personal belongings, save some money and go on a trip around the world. Some of us only dream about the Monument Valley from the USA, Salar de Uyuni from Bolivia, Machu Picchu from Peru, The Great Wall of China, Mardi Himal Mountain from Nepal or Taj Mahal from India. Natalia already saw all of them and has got amazing plans for her future trips. Today's story is about her.
About her own concept of travelling
Natalia wanted to get out of the comfort zone and find her limits. "I chose to say 'goodbye' to materialism and to experience a minimalist lifestyle, having only a backpack with me. At the same time, I also wanted to explore the world, to admire the beauties of nature, to try out different cuisines and to see what happiness means for other people," Natalia says.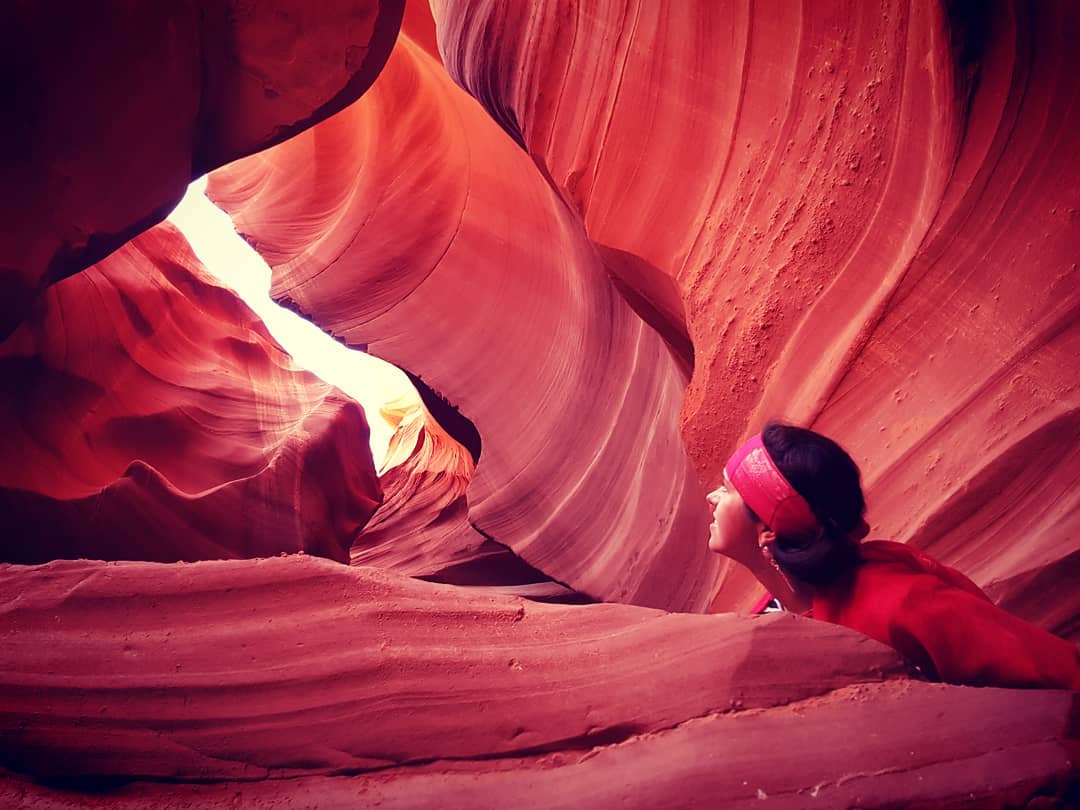 Even though she had this idea for a long period of time, the real impulse was given to her by her patients. 
"The cases of young patients who stayed in the hospital I was working at, being disabled for their lifetime, have accelerated my decision. Life can be short, and we should cherish every moment."
Hence, it wasn't just a usual trip for Natalia. Prior to the journey around the globe, Natalia already was an experienced traveller: Martinique, Dominican Republic, Seychelles, Mauritius, Jamaica, Cuba, Morocco, Italy, Spain, Portugal, Israel, England, Vietnam, Laos, Cambodia, Thailand, USA. "But these trips were made in more luxurious conditions. I was a tourist, not a traveller. This is why I needed a change and a new way of exploring things."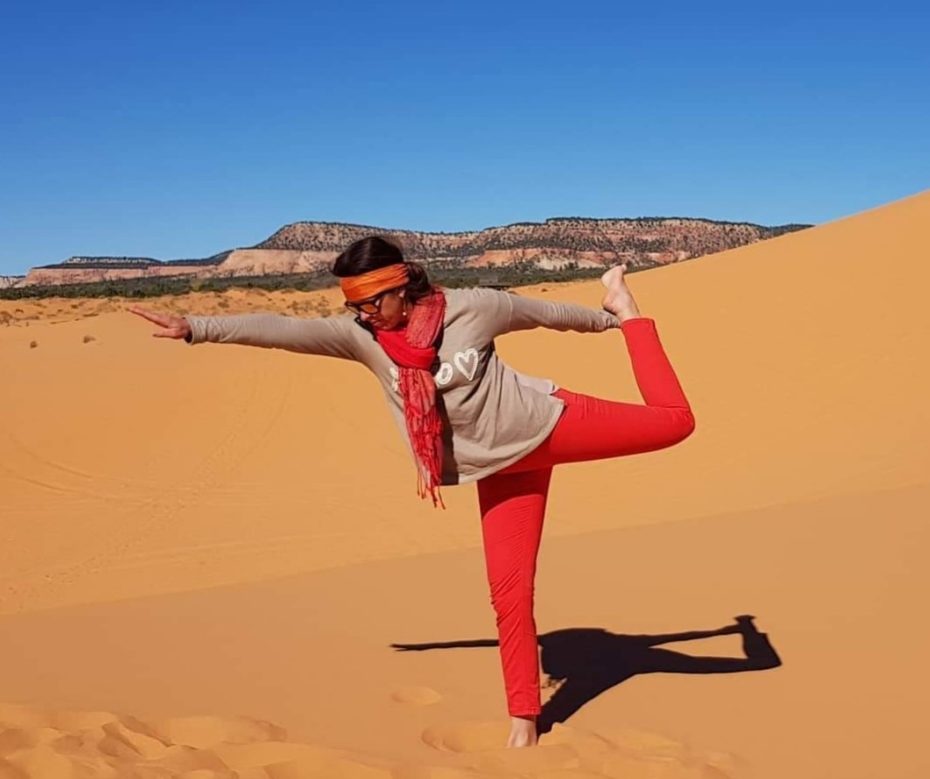 So, she tailored her own way of travelling: alone but open to making new acquaintances, challenging but so exciting, combined with practicing sports and trying out local food, clothes and customs, comfortable rather for the soul than for the body.
About the arrangements before the journey
The preparations were organised really fast: "It was spontaneous, and it was done faster than I expected. My decision was made in August last year. The request for the sabbatical leave was made in September. I received a positive answer in November and on January 6th I was already on the plane. It all happened so fast, I did not even have enough time to solve all my administrative issues," recalls Natalia. She didn't even manage to do all the necessary vaccinations.
"I know, for example, a person who planned for one year to go around the world and at the last moment cancelled everything." Surely, she didn't want the same.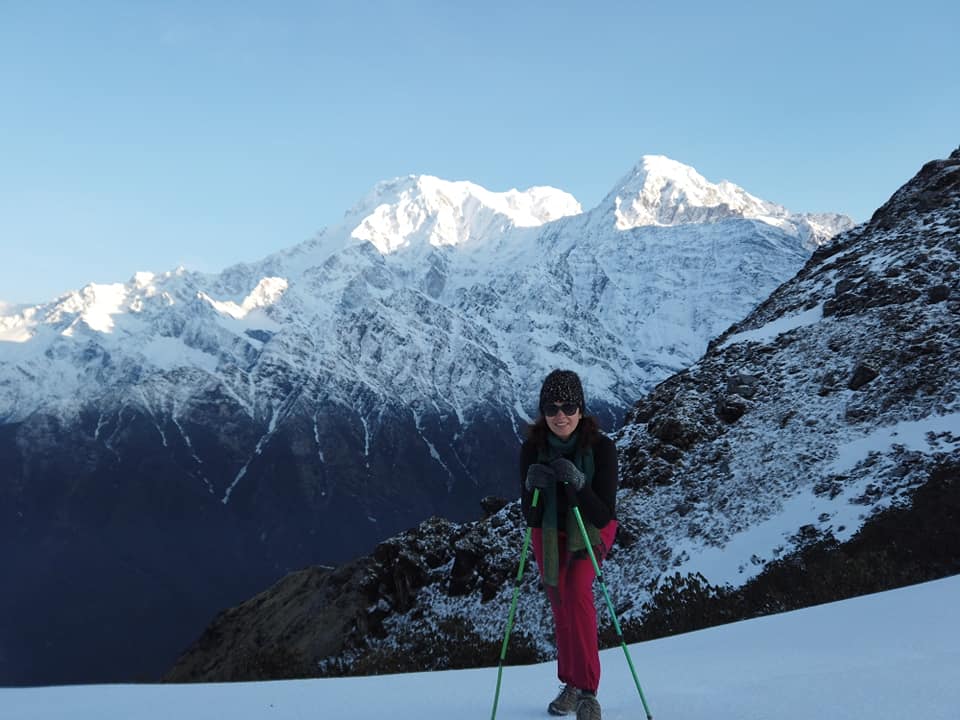 She first sold everything she could: her car, jewellery, clothes, shoes. She used her savings and arranged everything in 2 backpacks, a medical kit and a small bag for papers, money and her phone. That is all she needed, besides the courage and enthusiasm she already had.
"When I get back, I'll start everything from scratch."
Natalia doesn't plan her itinerary. She has no list of cities and places to visit. "I buy my airplane ticket in the very last moment. Just a ticket, no hostel, no idea about visits. Everything is improvised by taking into consideration my wish list, the geographical position of countries and the price of airline tickets. I make use of internet and the help from travellers I meet."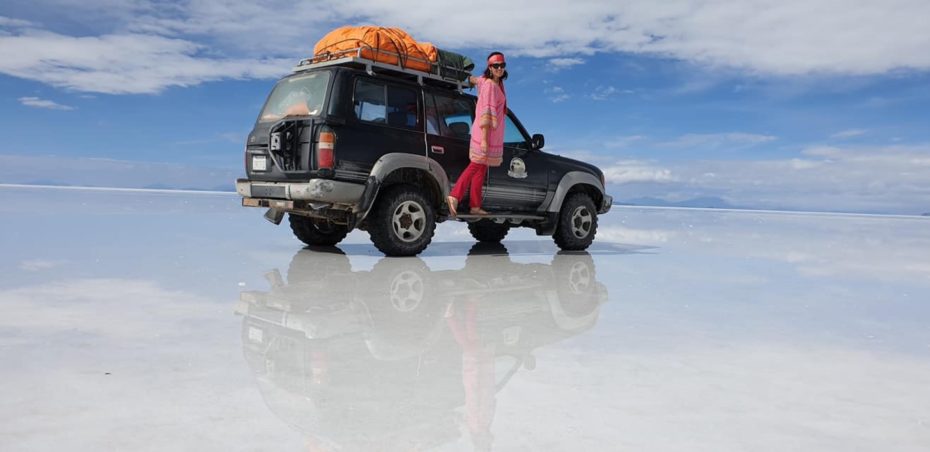 About her once in a lifetime trip
At the moment, Natalia explores India and, since she began her journey in January 2019, she already had the chance to travel to the most beautiful places in Argentina, Chili, Bolivia, Peru, Columbia, Ecuador, Japan, South Korea, China and Nepal. She visited the capital cities and globally recognized touristic attractions, but also got to less popular places, made a lot of friends among the local people and benefited from their hospitality and their priceless recommendations.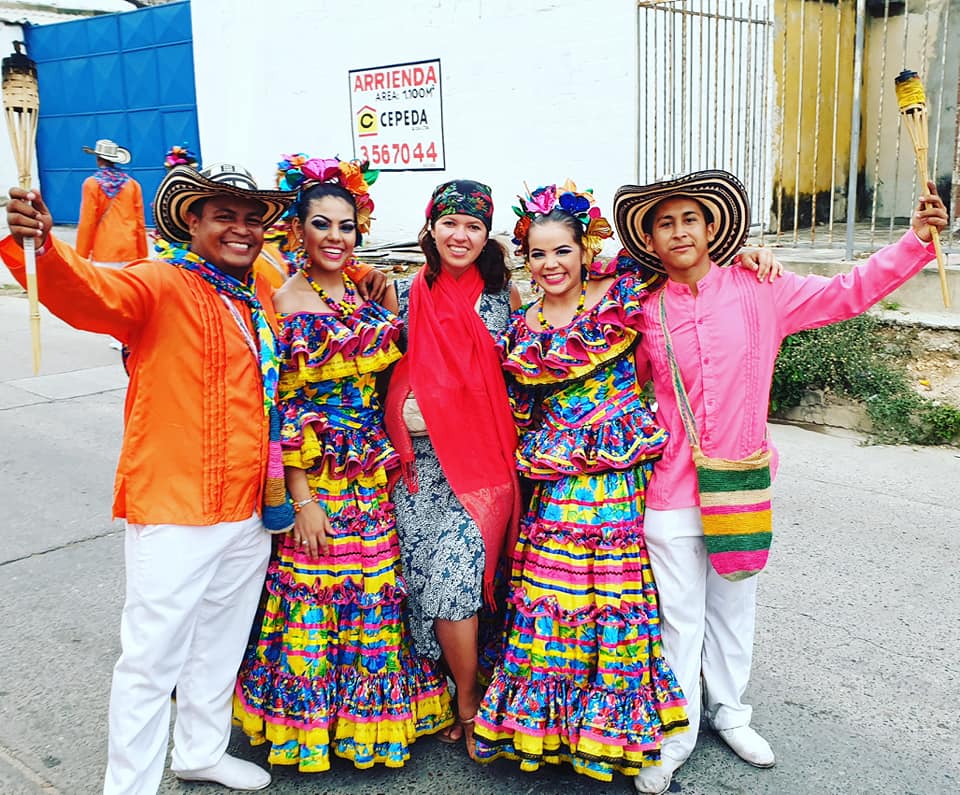 Natalia would love to go back to some places one day. "The Carnival of Barranquilla was a great experience. Japan impressed me with its hospitality and sakura. In South Korea I was invited to have dinner with people I met for the first time. I would love to see again the Iguazu Falls in Argentina, the Uyuni salt flat, Peru's Machu Picchu Mountain, Cotopaxi Volcano in Ecuador… Now, in India, I can hardly wait for the Dalai Lama event."
About the flip side of the coin
Nonetheless, not everything went smoothly. "I lost 2 airplane tickets. In one case, I did not have the right to make a stop in China, although I had a transit visa. In the second case, I did not have an exit ticket from that country." Natalia says that India provoked a great cultural shock for her. "It's hard to understand what's going on in my soul." She also had difficulties in communicating with Chinese people, as the majority of them hardly speak English.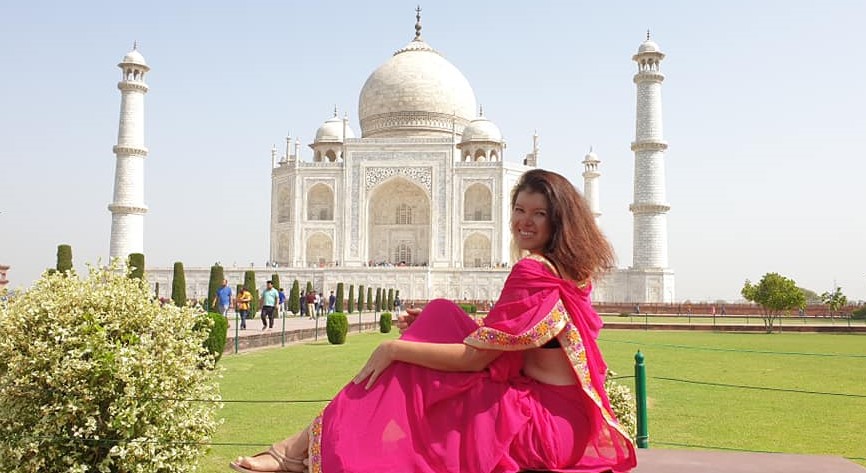 Then, she got deeper and observed other important problems existent in the countries she visited. "There are environmental problems everywhere, especially in undeveloped countries where people are not educated to protect nature and the governments do not have the necessary means to manage the garbage. India shocked me completely, as there is misery everywhere, same in Bolivia and Peru. The plastic is a real problem. I became aware the dangerous consequences of our actions because I can observe the difference, since I have been travelling for 15 years," states Natalia. Our protagonist often collects garbage during her trips, as she wants to make at least a small contribution.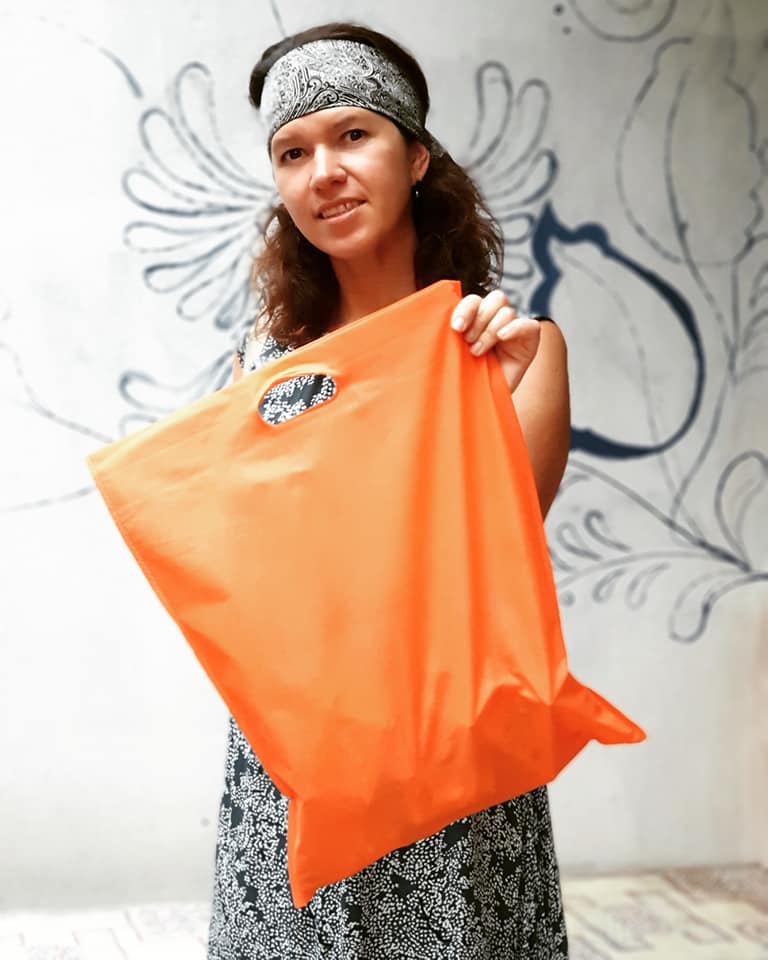 Extremist religions represent one of the current problems of our planet, according to Natalia. "I felt this the most in India, where the Kashmir region is dangerous. The bombings in Sri Lanka have postponed my trip to this country, which I really wanted to visit."
"The poverty I saw in Bolivia, Peru, Nepal and India hit me like a ton of bricks. I couldn't ignore the sexual aggression problem in Nepal and India and the always tensioned atmosphere in Colombia, Ecuador and Argentina."
About her main takeaways
Natalia changed a lot since she first started to travel and surely the metamorphosis is still in process, as she is today in one of the most contrasting countries of this world. She has got some thoughts on developing eco and rural tourism in the Republic of Moldova. "I would need a team and sponsors for implementing them."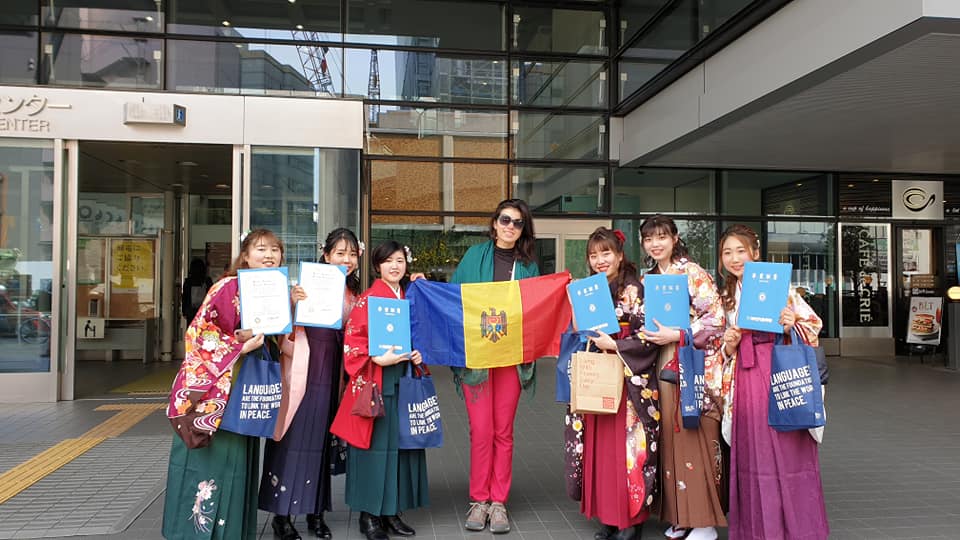 What is really important, is that she found out so many things about herself and the surrounding world. Natalia has a message for other experimenters who would like to do it as well:
"As long as we are in good health and have the will, new horizons need to be explored. We must learn to detach ourselves from a materialist life and appreciate lasting things, as well as people that will be there for us no matter what. To make a trip around the world means to accept challenges, to open oneself, to experience, to learn, to get acquainted with different people, to tolerate other civilizations, to appreciate changes, and to simply love life. So, I invite you to have beautiful and emotional journeys."
Photos: personal archive