Stories from diaspora// Alexandru-Vlad Murzac: "The voice of young people is not heard enough in Moldova."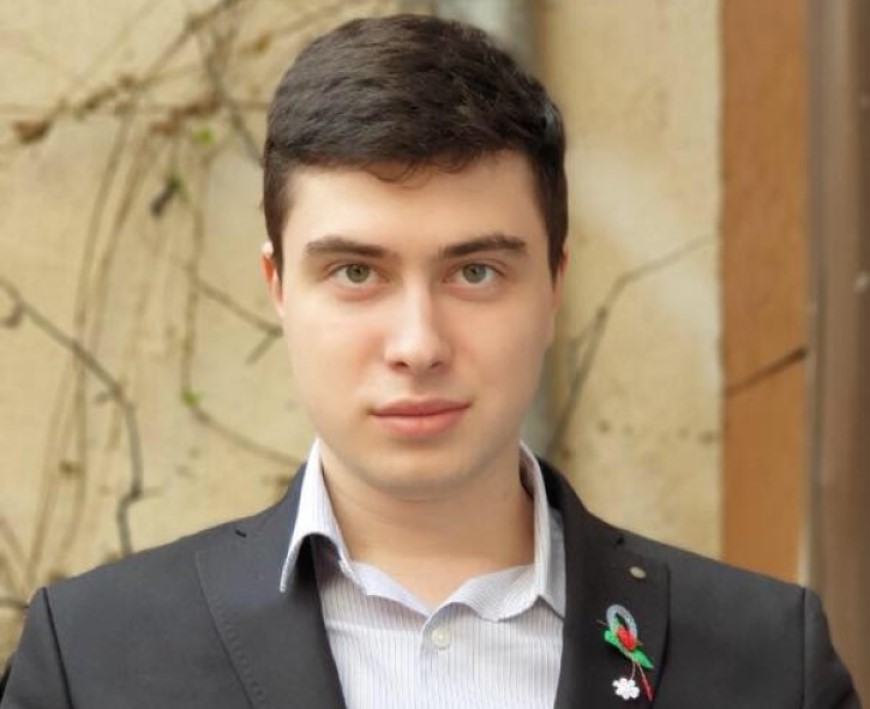 He is Alexandru-Vlad, an ambitious dreamer from Moldova whose motto is "Always try hard and never give up". His double name was given to him after his father and grandfather's name who always believed in him and had a great impact on his personality.
About his life choices
Alexandru-Vlad believes that each person has a role in the society he lives in. Despite his young age, he already provides an example to his peers. "Through my activities and projects, I try to inspire other young people to strive to a better life and always get involved in their communities."
He got the chance to study in the best schools from the Republic of Moldova and abroad. However, he talks with modesty about his achievements. "It is not important in what school you study or what activities you conduct. Trying to be a better person is just your choice," says Alexandru-Vlad.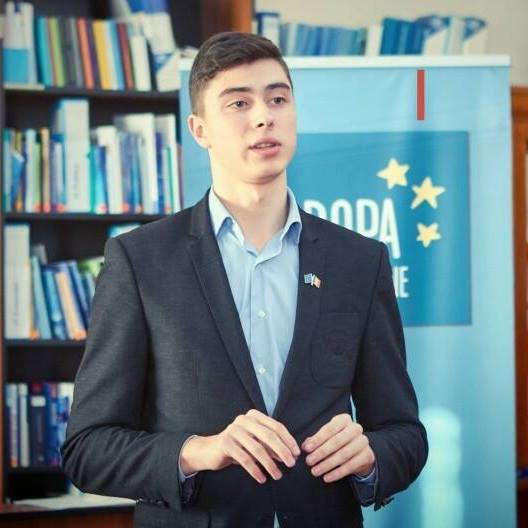 Two years ago, he earned a Future Leaders Exchange (FLEX) scholarship and spent one year in the United States, studying at the Merrillville High School. "Thanks to FLEX, I have expanded my knowledge about the American culture and politics." Besides his studies, he participated in two debate tournaments and the Civic Educational Workshop, a project organised in Washington DC where the participants met with government officials.
"Most people do not know what America really is, until they get there," our protagonist mentions. According to him, everything is different in the US: the educational system, the social life, etc. Alexandru-Vlad says that he had the chance to experience his own 'American Dream'.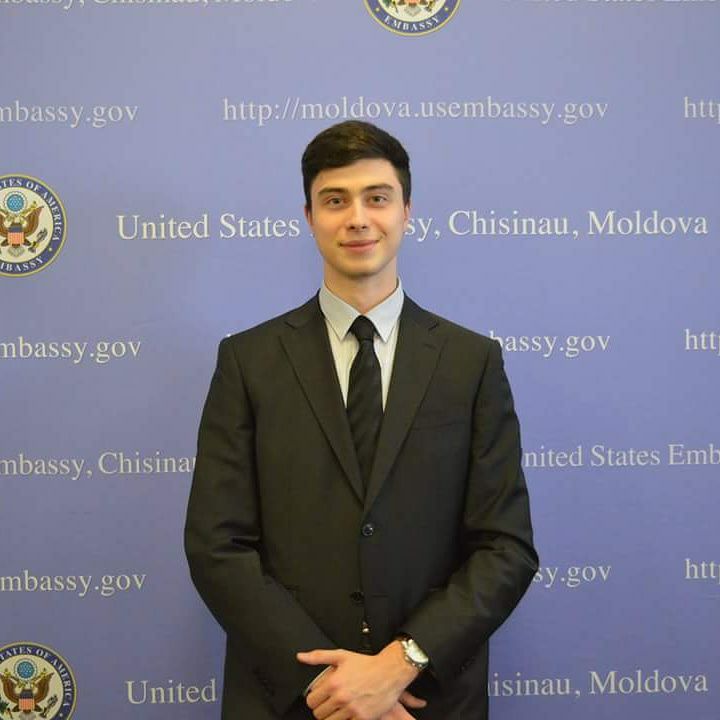 After his return, his friends from Moldova asked him a lot about the American elections: "I was in the US in the year when Trump was elected."
Nowadays, Alexandru-Vlad is doing his bachelor at the Rotterdam School of Management, Erasmus University. "It is a very challenging opportunity. You have to give all your time for studying but never forget about social life. Business is a new field for me. Every day, I learn something new and like it more and more."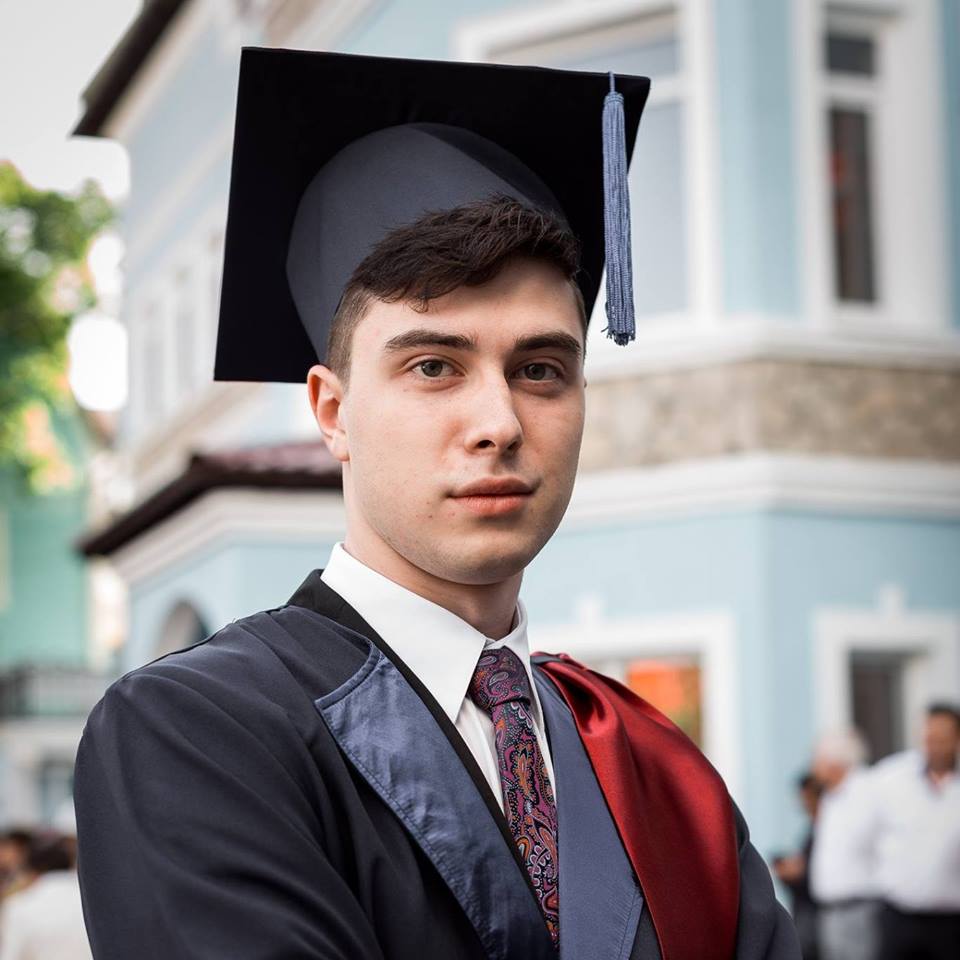 About his extracurricular activities
Alexandru-Vlad has been involved in many organizations. From 2014 to 2018, he took part in the Interact Chisinau project – a Rotary International service club for young people aged between 12 and 18. "Interact was the most important activity for me, since I was its president from 2016 to 2017. I was responsible for all the community service projects and tried to bring them to a next level: more impact on social media, more people involved," he claims.
He founded together with a friend from diaspora a project called MoldX, which is an online community for Moldovan people. "I will re-start the project in April by communicating more with young people from Moldova that represent our country abroad. I hope to succeed in promoting their ideas in Moldova."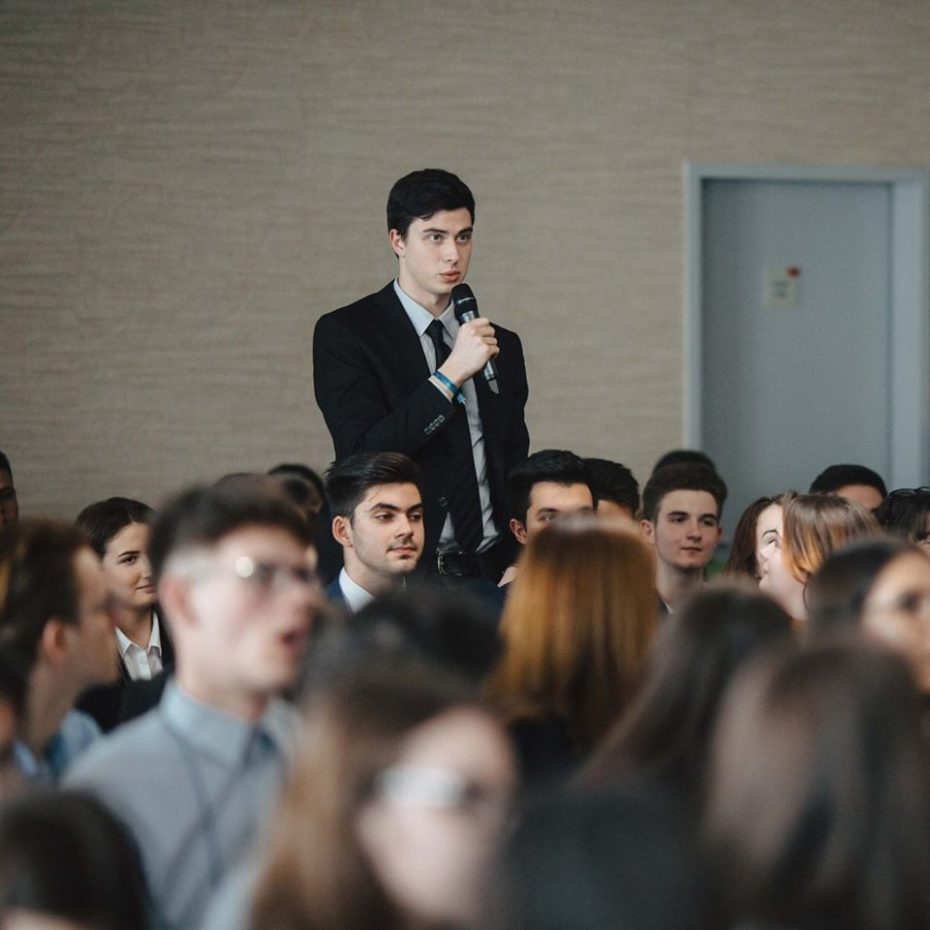 "At the Association of Young Diplomats, our teams organized several meetings with embassies and their representatives learning about their work and opportunities of their countries," says Alexandru-Vlad, while referring to another project he participated in.
Also, Alexandru-Vlad really likes to travel. "My next destinations are the Caucasian countries. All of them are a big inspiration for me. I am very interested in the architecture and culture of every place I visit." He even tried to launch a blog: "Unfortunately, my ideas about my blog didn't meet my expectations, due to a lack of experience, but there is still hope for this project to be reborn in two or three weeks. It will be about Moldova, US and Netherlands."
About the Republic of Moldova
When asked whether he would return to Moldova, Alexandru-Vlad doesn't have an answer yet.
"I am not sure if I'll go back to Moldova in the next 7-10 years, but I am sure that our country needs young people in order to develop. So, if my contribution is needed, there is a big chance for me to return."
Regardless of his uncertainty about his future plans, Alexandru-Vlad considers himself a patriot of his country. "It is hard to define what patriotism really is. For each of us it is something different. I always introduced myself as a Romanian from Moldova and tried to motivate people whom I meet to visit our country. There are a lot of notorious people that studied or lived abroad while considering themselves patriots."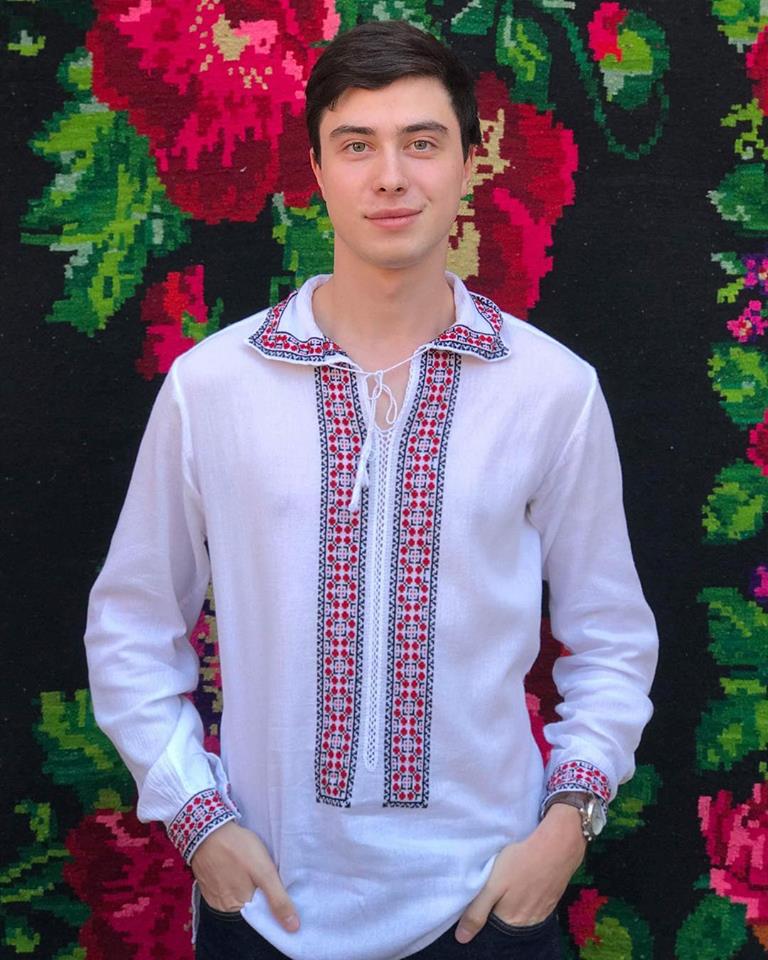 Alexandru-Vlad believes that the voice of young people is not heard enough in Moldova. He thinks that all governmental projects are organized superficially and there are few TV shows about young people where they would be invited to debates on different topics. "Many of our compatriots want to come back but they don't see the proper opportunities. Let's start bringing them back and stop the emigration," he says.
Photos: Facebook| personal profile
Promo-LEX estimates: 19,02 million lei as failed expenses to be reported to the Central Electoral Commission by the political parties in 2019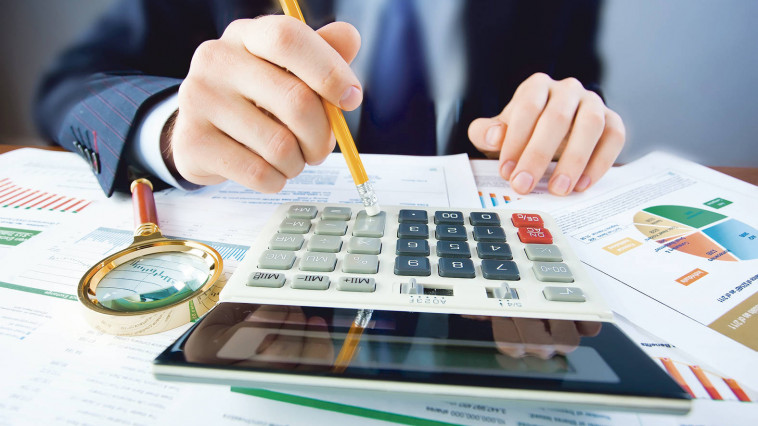 A report on political party financing in 2019, carried out by the Promo-LEX Association and published lately, revealed undeclared expenses amounting to about 19,02 million lei. Also, it announced one of the lowest level of financial reporting to the Central Electoral Commission (CEC).
As of May 7, 2020, only 19 political parties (43%) managed to submit their financial statement to the CEC in time, one faction submitted it with a delay and 26 political parties failed to submit any declaration at all. Therefore, Promo-LEX found the lowest rate of political parties' annual reporting regarding their financial situation since 2014, according to the association's notice.
"The Promo-LEX Association took into account the specificity of the state of emergency instituted in the Republic of Moldova." However, the CEC did not have a proactive and transparent attitude in settling the issue and it didn't remind the political parties of their reporting obligation under the given exceptional circumstances.
On the one hand, Promo-LEX mentioned the lack of transparency due to the absence of obligation to publish information on political party donors, and the vulnerabilities caused by hiding these data. On the other hand, the association highlighted the insufficient control and supervision of political parties' sources of financing that was exercised by the CEC.
That happened despite the improvements in the legal framework on party financing made last year, such as reduction of the minimum amount of authorised donations from natural and legal persons, allowing donations from  nationals residing abroad, etc. "Despite these substantial legislative improvements, there are unsettled legislative loopholes that arise our concern," is mentioned in the report.
In 2019, 16 political parties from Moldova reported a total amount of 70 million lei as revenues and 94 million lei as expenses. Other 4 parties that submitted their financial statements did not indicate any revenues or expenses.
Moldovan political parties declared that the subsidies from the state budget represented the main source of their income in 2019 (39%), along with membership fees (32%), donations from individuals (18%), and donations from legal entities (11%).
It was also found that 17 political parties organised at least 2936 promotional activities and events in 2019, including activities organised by charitable foundations. Such foundations as "EDELWEISS", associated with Vladimir Plahotniuc and the Democratic Party of Moldova, "Din Suflet" Charity Foundation, associated with the Party of Socialists and President Igor Dodon, and"For Orhei" Association, connected with the "Sor" Party, were reported as organising promotional activities. However, none of the political parties associated with the charitable entities mentioned above reported promotion expenses as being linked to charity activities.
In such a way, Promo-LEX estimated that 17 political parties failed to report a total amount of 19,02 million lei (20% more than actually reported), the most questionable category of expenses being that of public events, followed by the expenses for maintenance of headquarters and staff.
The monitoring reports carried out by Promo-LEX between 2016 and 2019 showed large discrepancies between the financial statements reported to the CEC and the estimates of the association. The highest share of undeclared expenses was reached in 2017, when political parties from Moldova hid 42,75 million lei, that being 48% more that it was actually reported.
Photo: contaconect.ro
Survey// Popular COVID-19 fake news in Moldova and people's (dis)information sources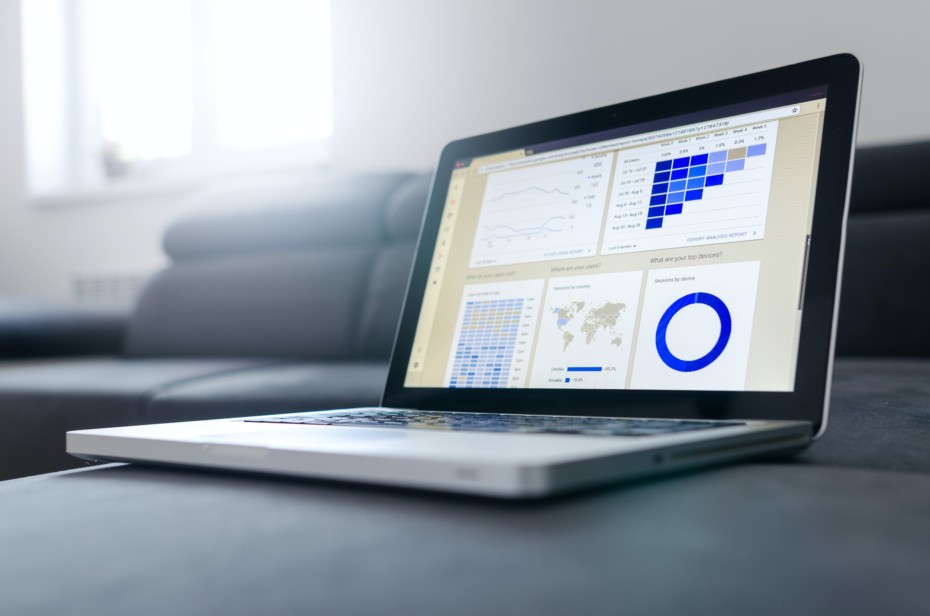 More and more Moldovans have to deal with fake news every day. Unfortunately, a part of population believes them. According to a survey conducted by the WatchDog.MD community, in cooperation with CBS Research, the degree of acceptance of various false statements indicates an extremely high level of trust in such manipulations among Moldovan citizens.
For example, when asked about quite a few popular fake statements that circulate the whole world regarding the novel coronavirus, the survey participants answered the following:
50.4%

of respondents believe that the virus is no more dangerous than a flu and that it was intentionally made to destroy the economy;

37.8%

of respondents admitted that the virus was created by Bill Gates, in order to introduce nano-chips in the bodies and control them;

37,2%

of questioned people think that the COVID-19 virus was created in a Chinese laboratory;
35,9% of them said the pandemic is an excuse to impose a global Government that will rule the whole world;
33,4% of participants consider garlic a remedy for coronavirus;
32.7% of persons who answered the survey dangerously consider that the virus is a myth and everything is just a lie;

32,3%

 of them are sure that only old people get infected and die;

32,2%

 of survey participants believe that democratic regimes have bigger troubles with managing the crisis than the dictatorial ones;

29.7%

 of persons said the EU will collapse due to the novel virus;

28.8%

of respondents fear the COVID-19 tests are already infected when getting tested.
And these are, by far, not all false statements some Moldovans declared as being true during the survey. Some respondents think that the virus is spread in the Republic of Moldova through the 5G technology (11.7%), even though there is no such technology used in the country yet. Others claimed that the European Union didn't offer any support to Moldova during the pandemic crisis (21.3%), despite the existing facts they can easily check.
Out of 1003 respondents, only one denied absolutely all false or manipulating statements.
At the same time, 45% of the Moldovan citizens who answered the opinion poll don't trust at all or trust very little the World Health Organisation as a source of information. 5.2% of them don't even know anything about the organisation.
When it comes to the local information sources, the survey respondents claimed that they merely find out what's new by watching TV (77.2%), by accessing web pages (42.2%), various social media platforms (35.7%), such as Facebook, Odnoklasniki, Instagram and Vkontakte, or talk to family members (12.7%), friends and neighbours (15.1%).
Another important aspect is that only 1.4% of respondents inform themselves in any other language than Romanian, Russian or both. Even so, 16.3% of survey participants said it is rather hard or very hard for them to understand what news are accurate and whether the information presented is true or not.
A crucial source of disinformation for people of Moldova, which is not mentioned in the options of the survey though, is the church. Lately, the Moldovan Orthodox Church spread dangerous fakes about COVID-19 vaccination, nano-chipping and 5G.
See also: The Moldovan Orthodox Church spread dangerous fakes about COVID-19 vaccination, nano-chipping and 5G
**
The survey was conducted at the national level between May 5-11, being part of the project "Facilitating crisis communication and accountability as a civic response to COVID-19 pandemic in Moldova". It was implemented with the support of the Black Sea Trust for Regional Cooperation of the German Marshall Fund and involved 1003 persons aged 18 years and over.
The study measured political trends, geo-political preferences, media consumption, as well as the impact of manipulative rhetoric, false news and conspiracy theories in the context of the COVID-19 pandemic.
Photo: Lukas Blazek| Unsplash
3 UN agencies will receive 1 million dollars for supporting the most vulnerable COVID-19 patients from Moldova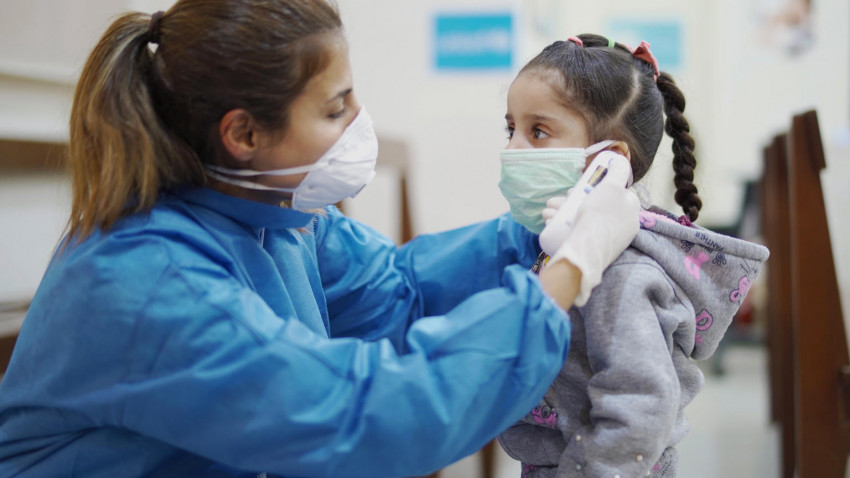 Three United Nations (UN) agencies from Moldova – UNICEF, UN Women and the International Organisation for Migration (IOM) will receive one million dollars from the UN COVID-19 Response and Recovery Multi-Partner Trust Fund to support the country in its fight against COVID-19 pandemic, according to a press release of the UN in Moldova.
The agencies are involved in a programme lasting for 6 months and aiming to ensure effective and accessible health services for COVID-19 patients in Moldova, with a focus on vulnerable and disadvantaged persons. 
Mainly, the funds will be used for purchase of personal protective equipment for health and non-health institutions, such as hospitals, police, border police, penitentiaries, social assistance centres and others "in order to ensure efficient and safe provision of public services during the COVID-19 crisis."
Additionally, such supplies as sanitisers, protective supplies, food packages (for at least two months), soap, etc. will be transmitted to the most vulnerable groups of women from Moldova, including women affected by violence, women living in shelters, HIV and AIDS positive women, disabled women, and Romani women.
According to the Ministry of Health, Labour and Social Protection data, out of the total of 7147 confirmed cases of COVID-19 in Moldova, 59% are represented by women. Most infected women are between 40 and 69 years old. 67 infected women are pregnant.
"The global epidemic of COVID-19 poses a clear risk to the health and well-being of the Republic of Moldova. Within this project, the control and management of the infection at the border control points of the country will be strengthened by updating and disseminating of international standards-compliant operating procedures for detection, notification, isolation, management and referral of travellers potentially infected with coronavirus, delivering necessary training for the border police officers, providing necessary supplies to screen the incoming citizens to prevent the spread of the disease," is mentioned in the press release.
The United Nations in Moldova has been supporting the Government of Moldova and the Ministry of Health, Labour and Social Protection in three main areas: health system preparedness, technical support and capacity building, and risk information and communication on COVID-19 under the guidance of WHO Moldova.
The United Nations (UN) COVID-19 Response and Recovery Multi-Partner Trust Fund is a UN inter-agency finance mechanism launched by the UN Secretary-General to support low- and middle- income programme countries in overcoming the health and development crisis caused by the COVID-19 pandemic. The Fund's assistance targets those most vulnerable to economic hardship and social disruption.
The fund is currently supported by the Governments of Norway, Denmark, the Netherlands, and Switzerland.
Photo: Iran Press