PNL in Chisinau: "Unfortunately, as seen from Bucharest, things are getting worse in Moldova"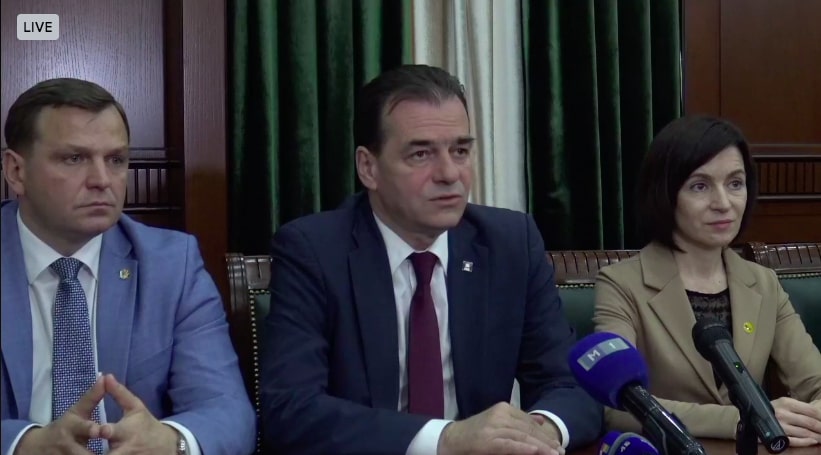 Today, in Chisinau, the National Liberal Party of Romania (PNL) is launching the candidates for the May 26, 2019 elections to the European Parliament. Under the slogan "It's time for Bessarabia along with Romania in the first place", the party presented its candidates, being supported by the leaders of the bloc 'ACUM' Maia Sandu and Andrei Nastase.
In Chisinau there are the PNL chairman, Ludovic Orban, MEP and EPP spokesman, Siegfried Mureşan, journalist Rareş Bogdan, television and PNL list, as well as the PNL lawmakers.
According to journalist Rareş Bogdan, democracy in Moldova is in danger.
"Unfortunately, as seen from Bucharest, things are getting worse in Moldova, and the opposition is under threat and pressure. The power excuses represented by Vlad Plahotniuc and Igor Dodon are inferior to those who supported the leaders of the bloc 'ACUM'. The fact that they have reached over 800 mayoral mandates in 900 clearly shows that democracy is in great danger. I ask publicly here from Chisinau that the Romanian state should be more careful about the territories over the Prut."
The PAS leader, Maia Sandu, urged Moldovan citizens who possess Romanian citizenship, to vote.
"We are worried about the things that happen in the European Union, in general, because there are populist, corrupt politicians who want to weaken the European Union. That is why we want the next parliament to become responsible deputies."
Promo-LEX estimates: 19,02 million lei as failed expenses to be reported to the Central Electoral Commission by the political parties in 2019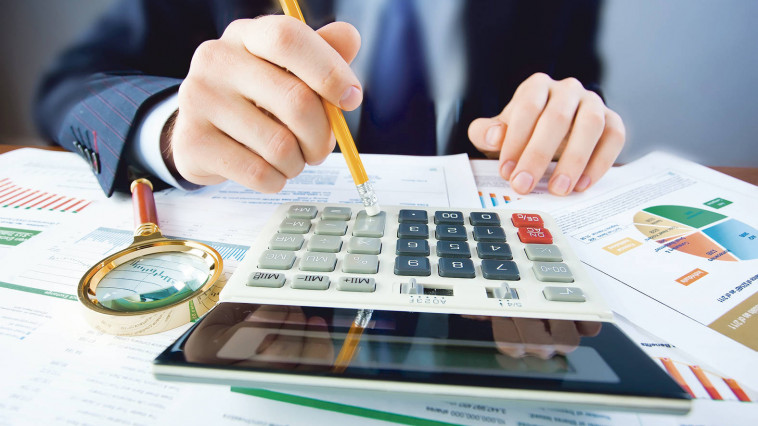 A report on political party financing in 2019, carried out by the Promo-LEX Association and published lately, revealed undeclared expenses amounting to about 19,02 million lei. Also, it announced one of the lowest level of financial reporting to the Central Electoral Commission (CEC).
As of May 7, 2020, only 19 political parties (43%) managed to submit their financial statement to the CEC in time, one faction submitted it with a delay and 26 political parties failed to submit any declaration at all. Therefore, Promo-LEX found the lowest rate of political parties' annual reporting regarding their financial situation since 2014, according to the association's notice.
"The Promo-LEX Association took into account the specificity of the state of emergency instituted in the Republic of Moldova." However, the CEC did not have a proactive and transparent attitude in settling the issue and it didn't remind the political parties of their reporting obligation under the given exceptional circumstances.
On the one hand, Promo-LEX mentioned the lack of transparency due to the absence of obligation to publish information on political party donors, and the vulnerabilities caused by hiding these data. On the other hand, the association highlighted the insufficient control and supervision of political parties' sources of financing that was exercised by the CEC.
That happened despite the improvements in the legal framework on party financing made last year, such as reduction of the minimum amount of authorised donations from natural and legal persons, allowing donations from  nationals residing abroad, etc. "Despite these substantial legislative improvements, there are unsettled legislative loopholes that arise our concern," is mentioned in the report.
In 2019, 16 political parties from Moldova reported a total amount of 70 million lei as revenues and 94 million lei as expenses. Other 4 parties that submitted their financial statements did not indicate any revenues or expenses.
Moldovan political parties declared that the subsidies from the state budget represented the main source of their income in 2019 (39%), along with membership fees (32%), donations from individuals (18%), and donations from legal entities (11%).
It was also found that 17 political parties organised at least 2936 promotional activities and events in 2019, including activities organised by charitable foundations. Such foundations as "EDELWEISS", associated with Vladimir Plahotniuc and the Democratic Party of Moldova, "Din Suflet" Charity Foundation, associated with the Party of Socialists and President Igor Dodon, and"For Orhei" Association, connected with the "Sor" Party, were reported as organising promotional activities. However, none of the political parties associated with the charitable entities mentioned above reported promotion expenses as being linked to charity activities.
In such a way, Promo-LEX estimated that 17 political parties failed to report a total amount of 19,02 million lei (20% more than actually reported), the most questionable category of expenses being that of public events, followed by the expenses for maintenance of headquarters and staff.
The monitoring reports carried out by Promo-LEX between 2016 and 2019 showed large discrepancies between the financial statements reported to the CEC and the estimates of the association. The highest share of undeclared expenses was reached in 2017, when political parties from Moldova hid 42,75 million lei, that being 48% more that it was actually reported.
Photo: contaconect.ro
(Update) Coronavirus: the State of Emergency will be replaced by a Public Health Emergency after May 15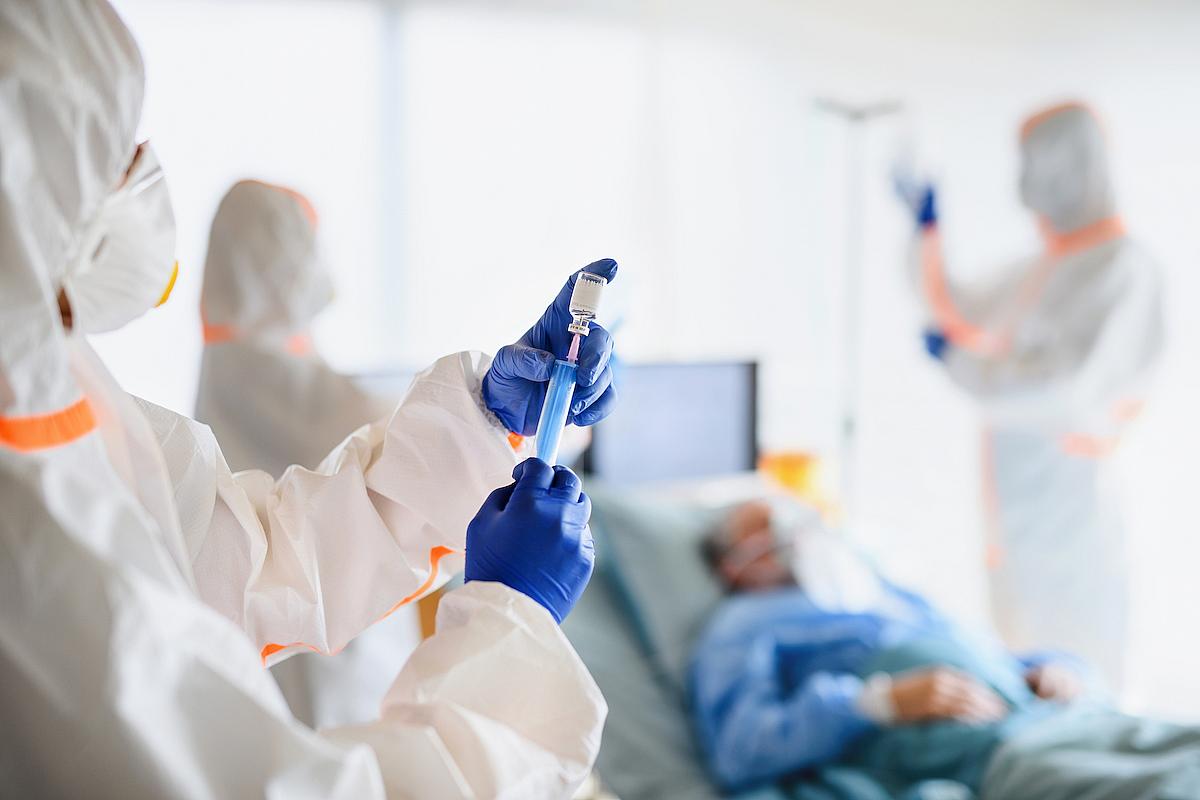 The State of Emergency in the Republic of Moldova is lifted on May 15. Starting tomorrow, the National Extraordinary Public Health Commission will start its activity with declaring Code Red in the healthcare system or a so-called Public Health Emergency on the territory of the whole country. This was declared by President Igor Dodon after the meeting of the Supreme Security Council.
According to the president, all the responsibilities regarding COVID-19 restrictions necessary during the pandemic crisis will be handed over from the Commission for Emergency Situations to the National Extraordinary Public Health Commission, which was newly created.
Ministry of Health, Labour and Social Protection, Viorica Dumbraveanu, emphasised the need to maintain the same public health measures after May 15, in order to prevent the spread of COVID-19 virus infection and ensure the protection of citizens, as it is declared in a press release of the Minister of Health, Labour and Social Protection (MHLSP).
Prime Minister Ion Chicu announced that the state of Public Health Emergency could remain in force by June 30, as per the request of the National Public Health Agency. "It can be even shorter or longer. We will decide according to how the events evolve," said the head of the executive. According to him, the new state of emergency concerns only decisions and actions taken in the healthcare industry.
According to the latest official decision of the National Extraordinary Public Health Commission, the Public Health Emergency is established for the period May 16 – June 30 and encloses restrictions concerning kindergartens that will open after June 30; the markets in Chisinau and Balti – after May 31; playgrounds and stadiums – after May 31; general, vocational and university education institutions – after June 30; forests, parks, alleys, beaches for groups of more than 3 persons – after June 30; shopping centres – after June 30 (except groceries and pharmaceuticals units located in the same building), barber shops and dental offices – after May 16, outpatient medical activities – May 16.
At the same time, it is mandatory to wear protective masks in indoor public places.
The restrictions regarding regular flights, regular passenger air charters, international rail routes, regular, special and occasional road transport of passengers are still maintained until June 30, with gradual relaunch depending on the epidemiological situation.
The access of foreign citizens and stateless persons is forbidden on the territory of Moldova until June 30, with the following exceptions:
family members of the citizens of the Republic of Moldova;
persons holding a long-stay visa, a residence permit or a document equivalent to a residence permit issued by the authorities;
persons being on business trips, proved by a visa, residence permit or other equivalent document;
members of diplomatic missions and consular posts accredited in Republic of Moldova, of international organisations / missions, as well as members of their families or personnel who provide humanitarian aid;
passengers in transit, including those who are repatriated.
Persons who enter the Republic of Moldova during this period will have to fill in an epidemiological form, as well as a declaration on their own responsibility to comply with the self-isolation regime of 14 days in determined places. More decisions and provisions can be found here.
According to the most updated data provided by the MHLSP, there are 5553 confirmed cases of coronavirus in Moldova at the moment, including 2228 cases of people who recovered and 194 cases of death. On March 14, there were 147 newly confirmed cases, while the record number of new cases (252) was recorded just 2 days ago, on May 13.
Photo: Romania Insider
Two different ways of celebrating May 9: Victory Day vs Europe Day in the time of COVID-19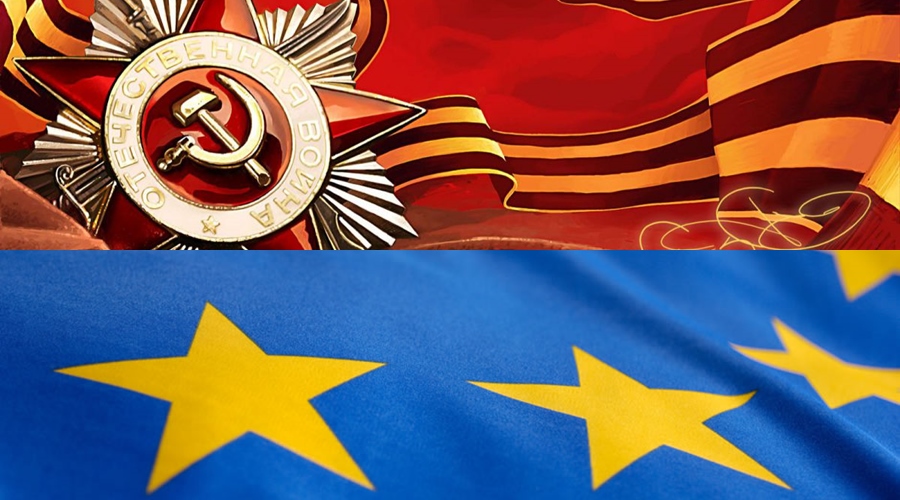 Victory Day or Europe Day – one more reason of discord for Moldovan politicians and, as a consequence, for the Moldovan society, even during the pandemic crisis Moldova faces these days.
This year, the socialist government and a part of politicians who still miss the Soviet times insisted on commemorating the surrender of Nazi Germany in 1945, while opposition politicians together with the EU countries' embassy representatives sent messages of celebrating peace and unity in Europe. In the context of the coronavirus pandemic, their methods of celebration were also very different.
Europe Day was marked merely online, as Head of the Delegation of the EU to the Republic of Moldova, Peter Michalko, congratulated the citizens of the country, along with the ambassadors of Poland, Austria, Romania, Sweden, Germany, Latvia, Italy, the Netherlands and Spain.
Mesajul ambasadorului Michalko cu ocazia zilei Europei!

Dragi prieteni, Vă felicit cu ocazia zilei Europei! Astăzi este prilejul de a sărbători pacea și unitatea în Europa. De asemenea este o zi să ne amintim de valorile și obiectivele noastre comune, care ne fac mai Puternici Împreună. Anul acesta, din cauza pandemiei, nu putem fi împreună în spații publice pentru a sărbători această zi importantă, dar vreau ca mesajul de solidaritate din partea mea și a colegilor mei, Ambasadorii țărilor membre ale UE să ajungă la toți.#ZiuaEuropei #ÎmpreunăMaiPuternici #SolidariPentruSanatate #70AniDeclarația Schuman***Дорогие друзья, поздравляю вас с Днем Европы! Сегодня мы отмечаем день мира и единства в Европе. Этот день также напоминает нам о наших общих ценностях и целях, которые нас объединяют и делают нас сильнее. В этом году, по причине пандемии, мы не сможем собраться в общественных местах, чтобы отметить этот важный день, но я призвать каждого из вас к солидарности, от себя лично и от своих коллег, представителей государств-членов ЕС.#ДеньЕвропы #ВместеМыСильнее #СолидарныРадиЗдоровья #70ЛетДекларацииШумана

Geplaatst door European Union in the Republic of Moldova op Zaterdag 9 mei 2020
A message of gratitude for the support provided by the EU partners was also published by the Party of Action and Solidarity on social media.
Un prieten bun este acela care te apreciază atunci când faci lucrurile bine!Un prieten bun este acela care te critică atunci când greșești și te încurajează să perseverezi!Un prieten bun este acela care vine în ajutor atunci când ai nevoie!De trei decenii, Uniunea Europeană este alături de Republica Moldova şi la bine şi la greu. Peste 2 miliarde de euro au fost alocați pentru proiecte de aprovizionare cu apă potabilă, eficiență energetică, reparația drumurilor, susținerea micului business și suport pentru realizarea reformelor.Uniunea Europeană este mai mult decât o uniune economică și politică. Este un proiect care a pus capăt războaielor pe continent şi a oferit un nou model de colaborare între popoare. Pentru mulți dintre noi a devenit a doua casă.Astăzi, UE este alături de noi într-un alt război, într-o lupta cu un dușman invizibil. Este alături prin donații de echipamente și asistență financiară. Putem învinge acest dușman doar prin solidaritate, generozitate și având alături prietenii adevărați! Să-i ținem aproape și să le mulțumim de câte ori avem ocazia!Vă mulțumim că sunteți alături de noi!Mulțumim, Europa![Surse video: Delegația UE în Moldova, Privesc.eu, Unimedia, Mold-Street, TV8, Sky News, Euronews, AFP, Associated Press, War Archives]

Geplaatst door Partidul Acțiune și Solidaritate op Zaterdag 9 mei 2020
In addition, an online concert of the Moldovan National Youth Orchestra and La La Play Voices, with the participation of 200 artists from Moldova and the European Union, as well as a series of movies broadcasts on several online platforms and TV channels were transmitted, as per the Delegation of the EU to Moldova program.
As all events were held online, the Delegation of the EU to Moldova will donate the money budgeted for the reception dedicated to Europe Day to the emergency service medical staff.  "Dear friends, this year we cannot be together at the traditional reception, organized on the occasion of Europe Day, because we respect the restrictions during the pandemic. That is why, we decided to donate the financial resources planned for this reception to those who are on the front line in the fight against COVID-19," said Peter Michalko. According to him, the money will be used to deliver lunches to the medical staff of the National Emergency Services throughout the country.
On Victory Day, President Igor Dodon, Prime Minister Ion Chicu and Parliament Speaker Zinaida Greceanii went to the "Eternity" Memorial Complex, where they laid flowers in memory of soldiers who died in World War II. All in all, around 50 soldiers, politicians and state dignitaries attended the ceremony.
At the same time, Igor Dodon announced, on his Facebook page, his paid visits to war veterans and the participation in the burial ceremony of the remains of 45 soldiers of the Red Army.
Victory Day has been still traditionally celebrated, even though ceremonies with fewer attending people took place. "More than 500 cars and dozens of motorcycles took part, today, in the auto marathon in honour of the 75th anniversary of the Great Victory," Dodon also announced on social media.
Более 500 автомобилей и десятки мотоциклов приняли участие сегодня в автопробеге в честь 75-летия Победы в Великой Отечественной войне. Колонну, двигавшуюся по улицам столицы, приветствовали прохожие, которые 9 мая празднуют День Победы и чтут память десятков миллионов людей, погибших в той страшной войне.:::::::Peste 500 de automobile și zeci de motociclete au participat, astăzi, la marșul auto în cinstea celor 75 de ani de la Marea Victorie în Războiul pentru Apărarea Patriei. Coloana, care s-a deplasat pe străzile Capitalei, a fost salutată de trecătorii care pe 9 mai sărbătoresc Ziua Victoriei și cinstesc memoria zecilor de milioane de oameni care și-au pierdut viata în acel cumplit război.

Geplaatst door Dodon Igor op Zaterdag 9 mei 2020
Some opposition MPs were outraged by the car marathon organised in the capital city. "How can the president  organise parades in the centre of Chisinau and, at the same time, keep the citizens at home? Tens of thousands of businesses were shut down during the period when 10 cases of COVID-19 per day used to be confirmed, while during the period when there are over 120 people infected per day, parades are organised. Citizens cannot attend the funeral of their relatives and still, the president's friends parades of  hundreds of people are held. […] How can you organise a May 9 parade while people die due to the officials' irresponsibility? We have the most reckless government " the MP Petru Frunze wrote on social media.