NewsMaker: These are the seven Turkish citizens detained by SIS
Almost a week passed after the expulsion from the Republic of Moldova of the seven employees of the Moldovan-Turkish High School. However, until now Moldovan authorities have not officially revealed the location of deportation.
According to family lawyers, it is only known that they are now in Turkey prisons, where they were placed immediately after the arrival. Nothing is known about the allegations. However, Newsmaker found out who are the seven employees of Moldo-Turkish High School.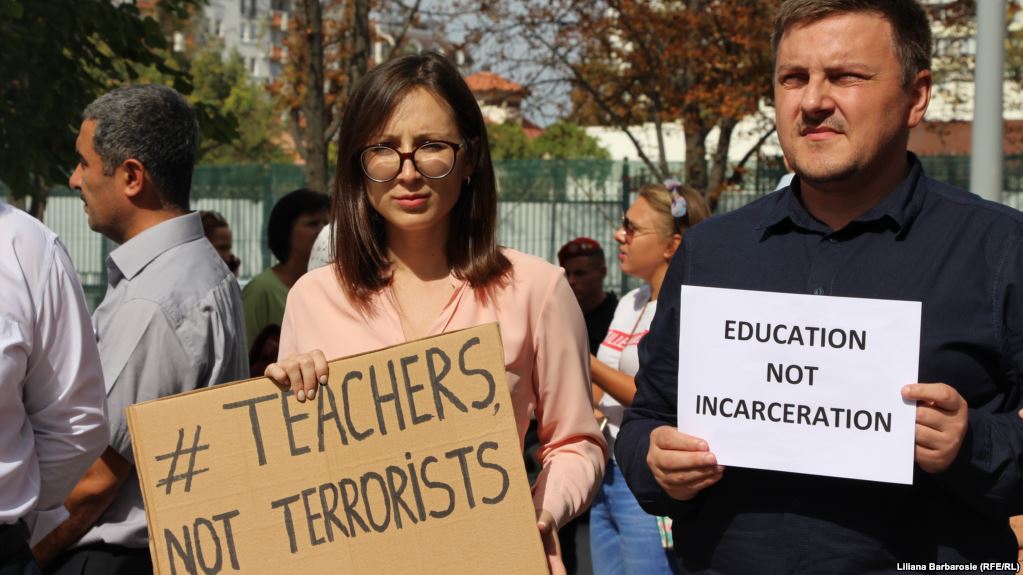 1. Sarkis Ayri
Turkish language teacher from the Orizont high school in Balti, Moldova. Ayri came to work in the Republic of Moldova three years ago. Airi is married and has a daughter. He did not ask for political asylum in Moldova. He thought he was a mere professor, not a victim. On the day of detention, Ayri was arriving in Chisinau from Balti. He was lifted on the way by the SIS. His family is now in Chisinau and is deciding on what measures to take next.
2. Hüseyin Bayraktar
Turkish teacher at the Orizont high school division in Ciocana sector, Chisinau. He came to Moldova three years ago, along with his wife. Before that, he used to live in Antalya. His two children were born in Chisinau. Bayraktar, like his colleague from Balti, did not request political asylum in Moldova. He is the youngest of the "Orizont" employees who got expelled by the SIS.
3. Rīza Doğan
Director of "Orizont" High School division in Durlesti sector, Chisinau. He is 44 years old, 20 of which he's lived in Moldova. Dogan is married, has two daughters. Both daughters were born in Moldova and have received Moldovan citizenship.
4. Feridun Tüfekçi
Director of "Orizont" High School in Ceadir-Lunga, Moldova. Feridun has been living in Moldova for 25 years. being the only one married to a Moldovan citizen out of the seven expelled people. He has two children – a son and a daughter, both born in Moldova and given the Moldovan citizenship.
Because of the Romanian language test, he would fail to get his Moldovan citizenship for 25 years now. His wife was witness to his arrest. According to her, Security and Intelligence Service (SIS) employees tried to enter the courtyard of their home early in the morning. He was among those who demanded political asylum in Moldova.
5. Sedat Hasan Karacaoğlu
Sedat was deputy general manager of the "Orizont" High School network. He came to Moldova along with his family more than 20 years ago and has been working for the high school all the time. Karacaoğlu has recently filed a request for political asylum in the Republic of Moldova.
6. Yasin Özdil
Yasin is the PR Director of the "Orizont" Lyceum Network. He has been living in Moldova for the past four to five years. Yasin is married, has two children. Out of the seven detained teachers, he was the only one who managed to announce his arrest. He wrote on the Facebook page: "They came to my house to take me. Police, help me". He applied for asylum in Moldova.
7. Müjdat Çelebi
Müjdat is the financial director of the "Orizont" Lyceum Network. He came to the Republic of Moldova from Turkey with his family (has three children), five years ago. He was detained in Chisinau and recently asked for political asylum in Moldova.
Reminder: The European Court of Human Rights has asked the Government of the Republic of Moldova to offer explanations on the case by 5 October 2018. The document states that the Government has been asked to answer a number of questions. Among them, the Government is asked whether Turkish citizens have been able to change the decision on extradition or whether they have applied for political asylum in Moldova.
Photo: Radio Free Europe
Russian press laughs at Dodon after CIS summit: Nobody talks to him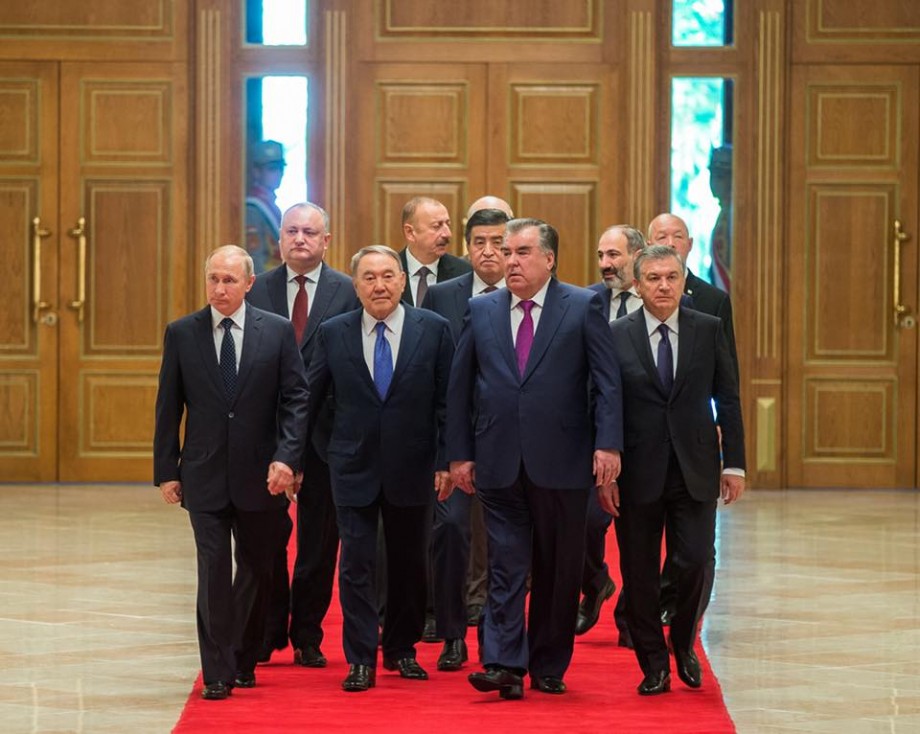 President Igor Dodon's actions at the CIS Summit in Dushanbe are ridiculed by journalists from the well-known Kommersant publication, which mentions in an article that Dodon isn't taken into consideration by anyone but suggests that despite this, Igor Dodon tries to be seen among the leaders.
"It is clear that the ambitions of some presidents have not been exhausted and the three prize-winners (the presidents of Russia, Tajikistan and Kazakhstan n.red) are endorsed by Moldovan President Igor Dodon, who, in fact, can not anybody else."
Reminder: The summit of the CIS states heads took place in Dushanbe between September 27-28. Igor Dodon published several photos along with the leaders of the member states and also gave a speech on the foreign policy of the Republic of Moldova and the commercial relations.
Amnesty International: "It's reported that other 48 Turkish nationals could be expelled from Moldova"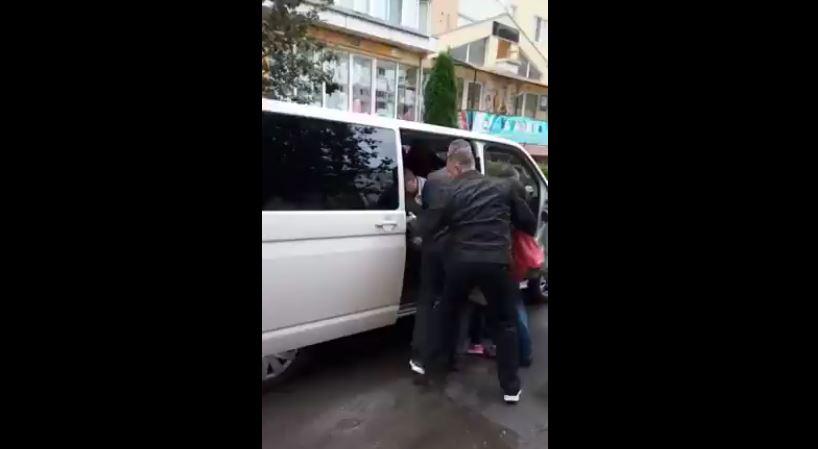 In a brief invasion of the Balkan Insight portal, Amnesty International Moldova (AIM) Director Cristina Pereteatcu said minimum 48 other Turkish residents on the territory of Moldova could be exposed to a similar expulsion/deportation operation in unlawful conditions in Turkey.
These could be people on the "black list," people that are not only from Orizont high school, but carry out other activities in Moldova, such as businessmen – all people of Turkish nationality who aren't pleased with the Erdogan regime.
Reminder: On September 6th, SIS announced that several foreign citizens, suspected of ties with an Islamist group (with indications of acting illegally in several countries), have been declared undesirable by the competent authorities and expelled from the territory of the Republic of Moldova.
National Army Special Forces militants are currently training in Romania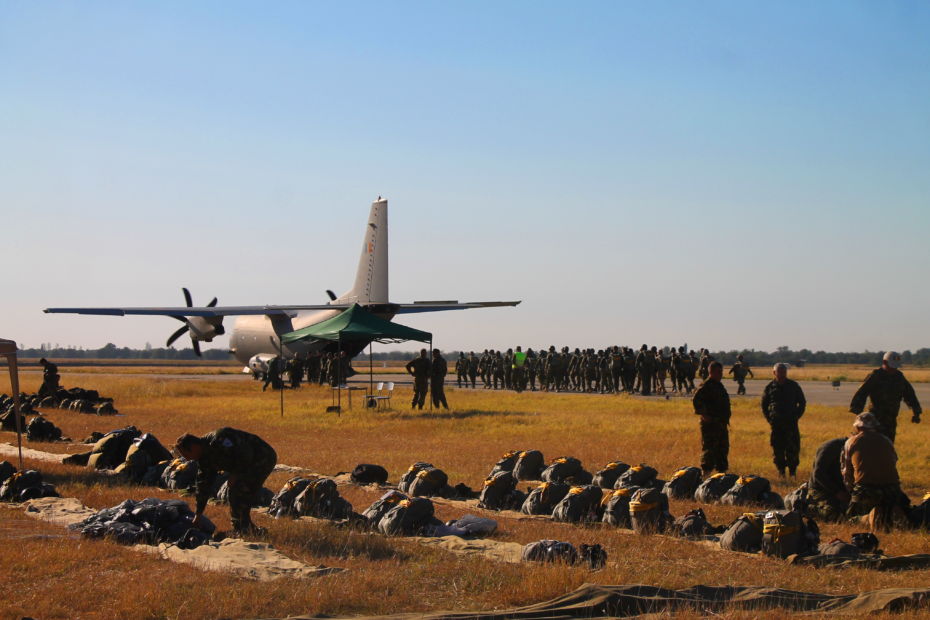 Moldovan, Romanian and Georgian militants are currently training in the Joint Combined Exchange Training (JCET), held in Romania, between September 16-30.
According to the exercise summary, officers and non-commissioned officers of the National Army, together with the Military of the Special Forces of the Romanian Army and Georgia, perform firing and parachutes at different heights.
The National Army soldiers participate in JCET since 2009, and the training is aimed at developing capabilities, joint training skills and exchange of experience in the field.