New (wireless) trolleybus route from Chișinău Centre to Chișinău International Airport for only 2 lei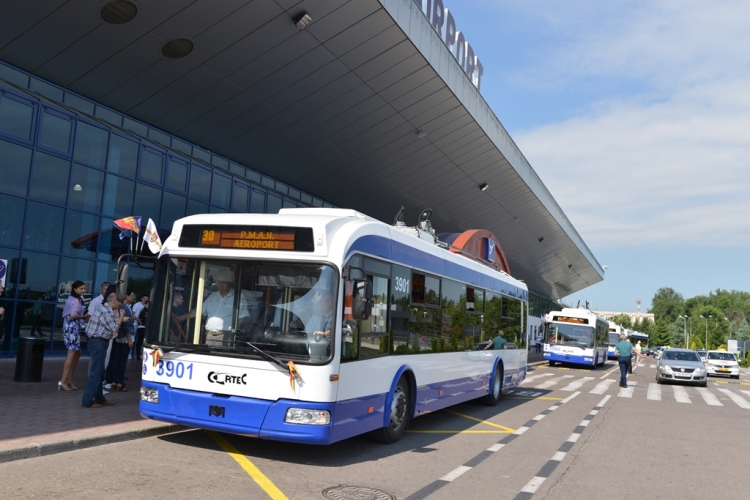 On June 27th, the City Council of Chișinău launched a new trolleybus route (nr. 30) from the Great National Assembly Square to the Chișinău International Airport.
5 chargeable trolleybuses will be deployed for the route which will cost passengers 2 lei (10 Eurocents).
The rote to and from the Airport will be the following:
From the Airport: Chișinău International Airport (KIV) – bd. Dacia – Viaduct – Ciuflea street – bd. Ştefan cel Mare şi Sfânt – Mitropolit G. Bănulescu-Bodoni street – 31 august 1989 street;
To the Airport: 31 august 1989 street – A. Puşkin street – bd. Ştefan cel mare şi Sfânt – Ciuflea street – Viaduct – bd. Dacia – Chișinău International Airport (KIV).
On the same day, the City Council launched a wireless trolleybus route from Vatra suburb to Chișinău city center:
To Vatra: str. 31 august 1989 – str. A. Puşkin – bd. Ştefan cel Mare şi Sfânt – Piaţa "Dimitrie Cantemir" – Calea Ieşilor – Vatra;
From Vatra: Vatra – Calea Ieşilor – Piaţa "Dimitrie Cantemir" – bd. Ştefan cel Mare şi Sfânt – str. Mitropolit G. Bănulescu-Bodoni – str. 31 august 1989.
In the coronavirus economic crisis: attempts to help the most affected sectors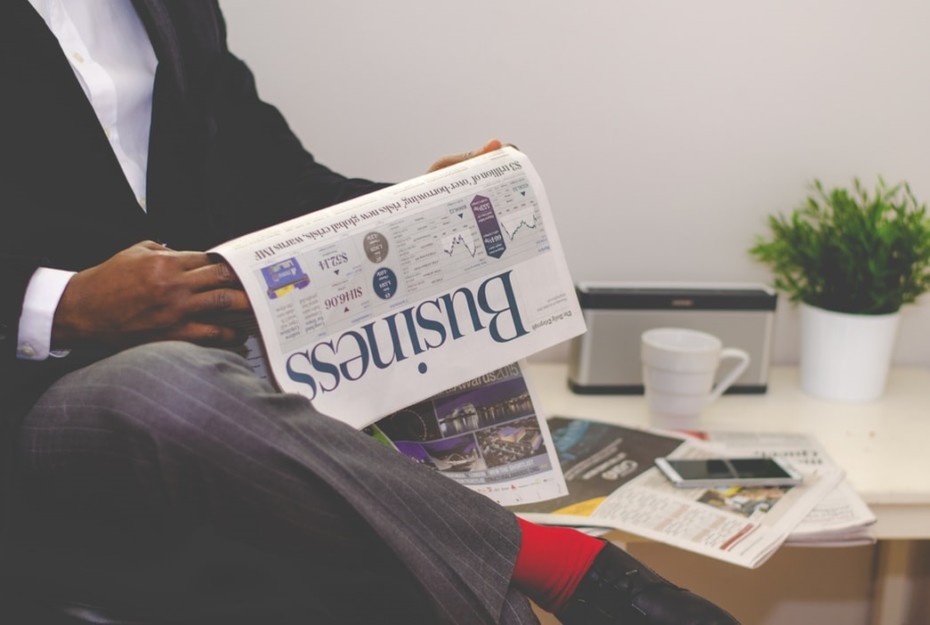 The National Extraordinary Public Health Commission issued recently a decision, according to which the activity of shops, restaurants, fitness centres, concert halls, theatres, cinemas, museums must be stopped by April 1. The adopted measure is related to the state of emergency declared by the Parliament of the Republic of Moldova throughout the territory of the country until May 15.
As a consequence, business associations from Moldova called for adoption of supporting measures to help companies mitigate the negative effects of the coronavirus outbreak. An online petition addressed to the Government of the Republic of Moldova was signed by thousands of citizens.
"The most powerful hit will be recorded in the case of small and medium-sized enterprises. Considering their vulnerability, the impact can be irrecoverable. Many of them will suffer major losses, some will partially or completely cease their activity, others may go bankrupt. Such areas as services, leisure, tourism, hotel, restaurants, catering, retail, event organisers and many others will be affected by quarantine and preventive measures," the petition stated.
Government's list of actions
On March 19, Prime Minister Ion Chicu announced a list of measures that will be taken to help business entities from Moldova during the pandemic situation. Among them are such measures as:
postponing income tax payments;
reducing VAT taxes for restaurant, hotels and catering companies;
introducing a moratorium for tax controls;
cancelling the compulsory audit of the individual financial statements for the year 2019;
offering the possibility of commercial banks to reschedule mortgages for individuals and provide loans under more favourable conditions;
increasing the Government Intervention Fund by 150 million lei, for offering bank lending guarantees to strategic economic entities, etc.
"The extraordinary situation requires extraordinary measures. The crisis will generate losses, but together we will identify solutions to reduce losses. […] At the moment, the budget incomes are at a normal level, being 14% higher than compared to the similar period of last year. We need to identify adequate policies and measures to minimise the effects of this crisis," said Ion Chicu during the meeting with business associations, as a Government statement reported.
The National Bank of Moldova (NBM) announced that the institution will continue to use all available tools to meet the objectives of price stability and consolidation of the banking sector, which, at the moment, is declared as being well capitalised and resilient.
However, economic experts say that the pandemic could affect the labor market and that the authorities have little room to financially help the business environment, as it is the case in European countries, but it could resort to external loans.
Companies' mitigation measures
Andrei Crigan who is an economist and business consultant, said that especially small and medium-sized enterprises (SME) are subject to lower incomes under the pandemic conditions, due to the pressure exercised by fixed costs such as rent, utilities and salaries.
According to the economist, companies must make crisis plans, analysing cost cutting, contract re-negotiations and losses minimisation opportunities. "In this period, the most important thing is the association with other entrepreneurs in order to exchange experience, observation of what others are doing to protect themselves, merging efforts and distributing the expenses together," explained the specialist.
Also, Crigan stated that it is premature to talk about how much money the state will need in order to support the business environment.
In this regard, companies are advised to take more and more into account digital marketing activities in order to survive in such hard conditions. Offer home delivery possibilities, invest in digital promotion through social media and in situational marketing through corporate social responsibility are just some of them. Additionally, companies shall try to switch to online payment methods and active use of contactless bank cards, so as to reduce the risks of COVID-19 transmission.
Specific industries' problems
Not all companies can switch to online environment though. Economic expert at Expert-Grup, Iurie Morcotîlo, said that companies oriented to the internal market, such as hotels, restaurants, shops, will be affected in the short term, because the main revenues come from direct contact with people.
In the long run, exports-oriented enterprises will be affected, because consumer demand among importing countries will decrease. "We must acknowledge that public finances this year will be suffering significantly, as the volume of tax collections will be lower than anticipated at the beginning of the year. The state budget will have to be revised and many initially planned expenditures will not be disbursed," the expert claimed.
According to the economic expert, there is a reserve fund for exceptional situations, but not for business support, while the Government could resort to external credits or increasing the domestic debt, if the volume of expenses will grow.
Not all companies took the necessary preventive measures related to the COVID-19 pandemic situation. Activists are alarmed that work on some construction sites wasn't stopped, as well as in many factories and service providing companies, whereas protecting equipment wasn't distributed to employees.
More than 24 thousand people have signed an online petition signalling the increase in food prices and asking the authorities to take measures to protect the citizens. Meanwhile, on social networks people claim that they have observed an increase in prices for vegetables, fruits, dairy products, meat, hygiene products and disinfectants.
On the other hand, some Moldovan companies continue to help those who fight coronavirus nowadays. Businesses donate money to hospitals in the country, support educational project of developing online learning platforms, provide e-books for free, offer free psychological consultations for doctors, cosmetic producers focus all their resources to producing disinfectants.
Despite the losses they face during this period, several restaurants and food producing companies offer free food to doctors, taxi drivers bring doctors to work for free, young musicians organise live concerts online and groups of volunteers are organised to take care of their elderly neighbours by going to stores or pharmacies instead of them. Everyone who can afford it is advised to stay home.
See also: When facing hard times: Moldovans' acts of kindness during the coronavirus outbreak
Photo: Adeolu Eletu |Unsplash
Six countryside guesthouses from Moldova that are worth visiting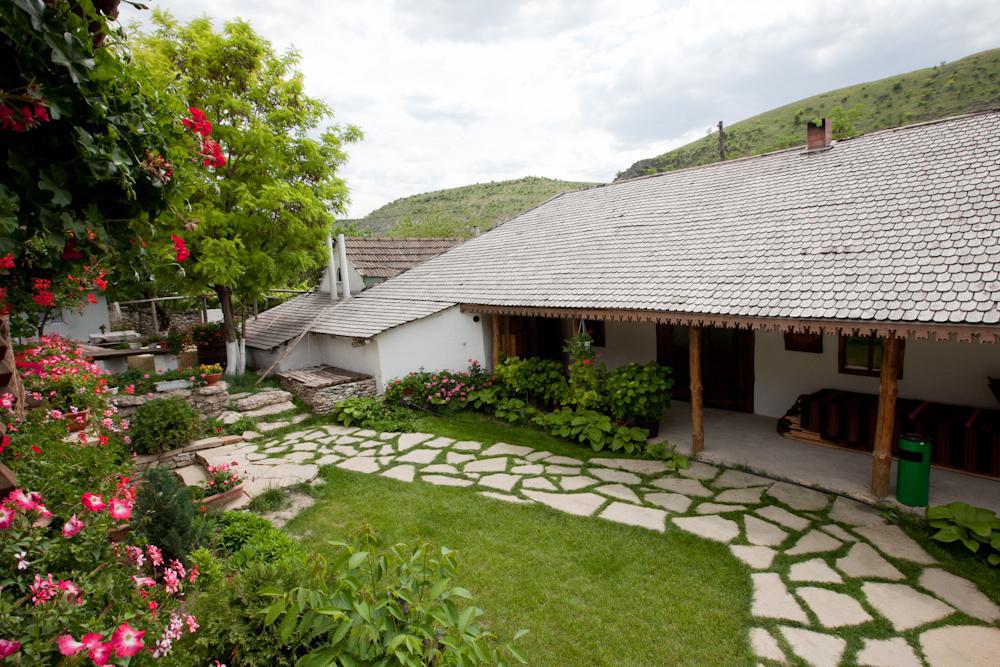 Rural tourism is very popular nowadays. It is practised even in such small countries as Moldova, where one can travel and stay in a traditional style guesthouse or inn. They usually offer accommodation services, restaurants, spa, swimming pools, rent a bike, excursions' services, etc.
Six of countryside guesthouses from the Republic of Moldova have been certified and became a part of the common CerTour network formed of 12 countries in the Black Sea and the Mediterranean areas. Here are the guesthouses:
1. Eco Resort Butuceni
The inn is located in a picturesque place in Butuceni village, being classified as a 3-star guesthouse. The interior and exterior decoration of the buildings is adapted to the rustic style. In 2004, first houses were purchased, which were restored, refurbished and opened for accommodation in 2007. Nowadays, there is also a spa centre, a craft centre, conference rooms, swimming pools, a pond for fishing and a concert space.
The houses have specific architectural elements of the Old Orhei ethnographic area. Thus, some houses contain local elements of decoration, local crafts, furniture, fabrics and everyday items with a great cultural value. The natural drinks and local dishes are served in clay dishes, being prepared using natural ingredients from old traditional recipes.
2. Casa din Luncă
The guesthouse was built by the Benzing family in May 2002, in the village of Trebujeni near Old Orhei. It was the first guesthouse of its kind in the Republic of Moldova.
It is classified, according to national standards, as a 3-star guesthouse and consists of two courtyard houses. The area in the yards includes three pavilions, a playground, swings, a swimming pool and a Russian sauna.
The guesthouse is an ecological residence, choosing to reduce all types of pollution (chemical, biological, visual, olfactory or sound ones). The efficient use of energy resources is a priority for the staff and clients. Hot water is obtained by using batteries to accumulate solar energy. The heating of the rooms is ensured by the heating system with wood and biomass. The illumination of the territory is mainly done with solar lamps. The guesthouse has an ecological container for the collection of household waste, located in a specially designed space. There is also an autonomous system for capturing and evacuating rainwater.
3. Casa Verde
One of the pioneers in the field of rural tourism was the guest house "Casa Verde"  built in 2001. It is a complex of 3 traditional houses where such traditions as painting Easter eggs is preserved and promoted. This craft is practised by several women from Trebujeni.
The guest house also includes a restaurant where a wide range of fresh, traditional, authentic food can be served or even prepared by visitors, along with non-alcoholic beverages (fresh compote, juices, herbal tea), as well as alcoholic beverages (homemade wines, brandy, sour cherries liquor).
4. Vila Roz
The countryside guest house was opened in 2011, in Trebujeni, after the reconstruction of the owner's parent house. The guesthouses's doors are open all year long, offering accommodation services in two buildings. The terrace is decorated with Moldovan carpets, table covers and other decor elements made by local craftsmen.
The guest house's kitchen is specialised in traditional dishes, prepared from vegetables grown in the own garden and bought from local farmers. The most famous local dishes are the biscuits in the form of roses and the home-made roses jam.
5. Fata Morgana
The inn is located in Molovata village, Dubasari district. It was opened for visitors in 2012 and accommodates them during the warm season of the year, as well as during the winter holidays. It was designed and built in accordance with local architectural traditions, using traditional materials: stone, wood, clay and reed.
The complex is formed of a big house and small bungalows for relaxation and fishing, as well as a summer terrace and the wine cellar that are decorated with traditional elements such as clay pots, traditional towels, wagon wheels, etc.
The menu of the local restaurant includes traditional dishes like crabs boiled in butter, accompanied by homemade wine and cvas.
6. Hanul lui Hanganu
The guesthouse is located in Lalova, Rezina district. It started its activity in 2006, offering, at that time, accommodation services in two rooms, meal and leisure. Now it represents a set of rooms built in rustic style: walls of clay, roof covered with ceramic tiles, furniture made of natural wood and woollen carpets.
The general objective of the CerTour project is to promote rural tourism in the partner regions and to improve the quality of the offered services by introducing a common quality standard and a certification process. The guesthouses receive certification for a number of criteria: proximity to cities, security, traditional products for sale, sustainable use of natural resources, minimal impact on the environment and others.
Information source: the catalogue of certified guesthouses in the Republic of Moldova
This text is a translation. The original article can be found here.
Photo: pensiuneabutuceni.md
Inbound tourism in the Republic of Moldova, facts and figures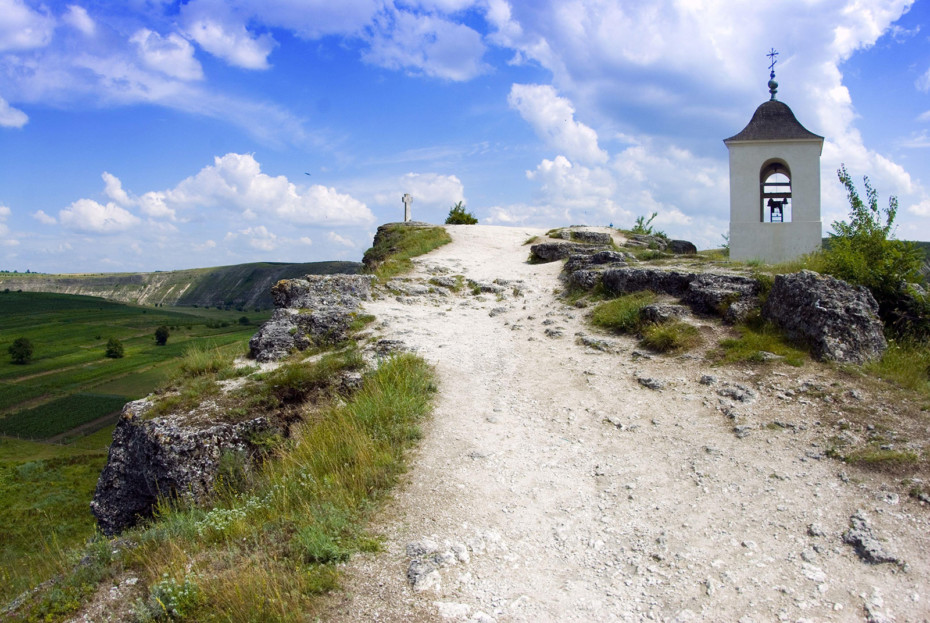 Since January to September 2019, 15 695 foreign tourists visited Moldova and used the services of local travel agencies, according to the National Bureau of Statistics of Moldova (NBS), the number of such tourists being by 4.2% more as compared to the same period in 2018.
Out of about 15.7 thousand foreign foreign tourists and visitors who benefited from the services of local travel agencies, 86.1% arrived for rest, recreation and leisure purposes, 11% for business and professional purposes and 2.9% for medical purposes. The top 10 countries of origin of the tourists who came to Moldova were as following:
Austria (2 401 visitors);

Romania (2 291 visitors);

Germany (1 287 visitors);

Ukraine (1 099 visitors);

Russia (1 067 visitors);

Poland (926 visitors);

The United Kingdom and Northern Ireland (800 visitors);

China (643 visitors);

Italy (455 visitors);

The United States of America (424 visitors).
On the other hand, the accommodation infrastructure of the Republic of Moldova recorded a much higher number of foreign tourists who visited the country (that meaning the tourists either used the services of their own countries' travel agencies or organised their visits on their own).
Therefore, the NBS informed that between January and September 2019 the accommodation units from Moldova (hotels, motels, guest houses, villas and holiday camps) were attended by 130.3 thousand non-resident tourists (that representing 43.4% of the total number of recorded tourists). In 2019, the number of foreign tourists accommodated in Moldova increased by 3.5% as compared to the same period in 2018. Most of them came from the following 10 countries:
Romania (33 877 visitors);

Ukraine (16 026 visitors);

Russia (11 075 visitors);

The United States (7 687 visitors);

Germany (6 124 visitors);

Italy (5 342 visitors);

Turkey (5 082 visitors);

Poland (5 082 visitors);

The United Kingdom and Northern Ireland (3 779 visitors)

Israel (3 388 visitors).
Overall, the trends of the incoming tourism in Moldova are positive, as the number of tourists who visited the country and stayed at the accommodation units increased from 68 829 recorded tourists in 2004 to 160 233 tourists in 2018.
The highest share is represented by the tourists coming from European countries – 96 592 persons in 2018 as compared to 30 391 persons in 2004, and the tourists coming from the Commonwealth of Independent States (CIS) – 37 674 tourists in 2018 as compared to 19 894 tourists in 2004.
Photo: pandatur.md