New Chișinău-Dubai flight with Air Moldova from 23 November 2017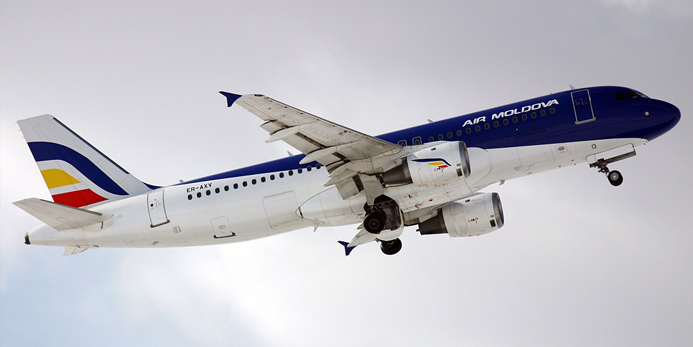 The national airlines of Moldova, Air Moldova, announced about launching a new flight from Chișinău starting from 23 November 2017- Dubai, United Arab Emirates.
The flight will be operated with an Airbus A319 two times a week on Monday and Thursday: 1.Taking off from Chișinău- 21.50, Landing in Dubai- 04.50; 2. Taking off from Dubai- 06.50, Landing in Chișinău- 10.10.
Ticket prices for Dubai start from 159 euros, all taxes included.
Air Moldova operates flights to 28 destinations: Athens, Barcelona, Bologna, Brussels, Bucharest, Dublin, Florence, Frankfurt, Istanbul, Krasnodar, Larnaca, Lisbon, London, Madrid, Milano, Moscow, Paris, Rome, Venice, Verona, Vienna, Sankt-Petersburg and Torino, plus the 5 season flights – Antalya, Heraklion, Tivat, Corfu and Zakynthos.
Moldova through the eyes of the world's travel bloggers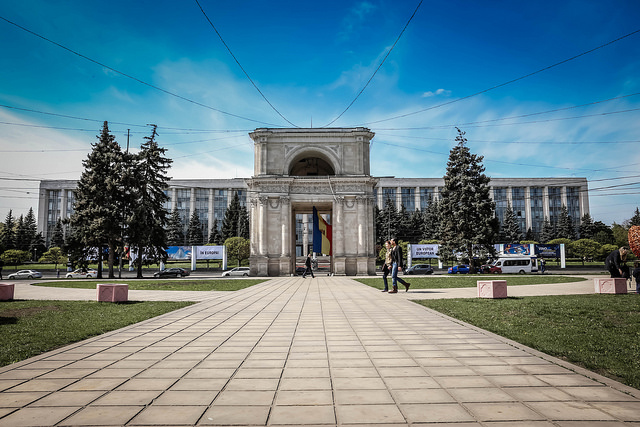 It seems to be a "terra incognita" for most travellers in the world. Republic of Moldova is never put in the top of the dream travel destinations bucket list. Very often, it is overlooked or ignored by tourists. Basically, it's called the least popular European destination. But, is the situation really a hard row to hoe and Moldova doesn't possess any touristic charm? Or maybe we are talking about a not well-known country that hasn't developed yet its entire potential? We could figure it out by checking out the travel posts of some popular bloggers that managed to visit Moldova.
First, any travel itinerary that includes Moldova mentions several important stops: Chișinău – the capital of the country, Orheiul Vechi – the most popular destination of Moldova where every tourist is driven to, and the famous wineries – the treasure of the country each and every citizen is proud of. Certainly, every traveller that was in Moldova has seen all these places. Still, perhaps they discovered something more and went beyond the conventional touristic brochures' recommendations.
"I'm going to make an embarrassing confession. Until recently I couldn't point to Moldova on a map"
Kristin Amico is a travel blogger from Boston, US that, together with a team of curious fellows, strolled around the cities and villages, danced and tasted local food, learned about the complicated history and made new friends during her visit in Republic of Moldova in 2017. "It may take a little effort before locals warm to you, but they will. A conversation over a cup of strong coffee or a shot of local brandy and you'll have a friend for life." mentions Kristin in her article.
Among the Kristin's favourite experiences were the lunch at the home of the most popular percussion-playing grandmother in Moldova, Lidia Bejenaru, the shopping at "Piața Centrală", the city's main outdoor market, and the tortuous guided tour in the Mileștii Mici huge cellars. She was surprised by the taste of the home-made snacks with sunflower seeds and nuts available at roadside stops, and enjoyed the local "Plăcintă", a savory pastry filled with salty cheese or meat.
"There aren't a lot of visitors to Chișinău, or Moldova, but perhaps that's exactly why you should visit."
Richard Collett is a traveller and freelance writer from the UK. He writes travel blogs with a dash of journalism and takes photographs along the way, as he mentions on his website called "Travel Tramp".
In 2016, he visited Chișinău, "the inelegant, yet chaotically transfixing capital of a small state at the edge of Europe", as he described it. Richard didn't see any other tourists around, but this fact didn't upset him at all. He is a travelling hippie, searching for places that usual tourists don't visit, abandoned places and countries that don't exist.
In Moldova, he discovered the Stalin's paranoiac reminiscence of running trains on a separate gauge to the entire central and western Europe, took a tour to the monumental socialist statues in the capital while enjoying the tiny fares for public transportation, and had the chance to glance at the "last surviving haven of the Soviet Union" – Transnistria. "This is one of those regions the Foreign Office advises against all travel to. Moldova doesn't want anyone going there. There are no embassies, there's no outside help if anything goes wrong. Entire armies are lined up on every side of the river, just waiting for something to kick off. This is the darkest of political black holes, a place accused of gun running and drug smuggling. And I didn't even speak a single word of Russian." At the end of the day, crossing the Transnistria's border turned out to be a shockingly easy process. Roaming on the streets, he couldn't miss the tanks and armoured vehicles at every check point ready to follow orders, the proud and nostalgic display of Lenin's bust, and the strong taste of the 10 years local cognac. "For a country that doesn't exist, they sure know how to make good, strong liquor."
"It's not the trip for beautiful places, it's for the experience!"
Kamila Napora is a Polish solo traveller that adventured to take the road to a lot of countries. She finally made it to Moldova out of the clear blue sky after her flights to Balkans were cancelled.
So, she took the chance to feel the vibe of the place and almost sneaked into the abandoned Chișinău circus, had some local-produced kvas and artisan roast coffee, and remembered her childhood while inspecting the socialist architecture. "You will not find beautiful architecture or exciting attractions there, but still I really enjoyed my visit to Chișinău and I think it's worth to spend at least a day there" she notices in her article about Moldova.
Of course, her trip wouldn't have been complete without a short escape to Transnistria.
"The thing about Chișinău is you can't help but be taken on a completely random journey while you're there. That's when you really get under the skin of the place."
Macca Sherifi, a travel blogger, photographer and presenter that has the travelling in his genes, was born in Jordan and was carted from a young age by his parents to the most exotic countries of the world.
Macca describes on the blog he writes the highlights of his experience. Among his top five things to do in Chișinău, he recommends wandering in the National Museum of History, visiting churches and, especially, doing something really random. "There are a number of random festivals in Chișinău, and if you're staying for a few days it's almost guaranteed there will be something on."
"It is definitely a different world here."
Geoff Matthews and his wife Katie are a Canadian couple who can't stop travelling. They also made a journey to the "tiny landlocked country that seems kind of 'left behind' by the rest of the world" – Moldova.
Just like the other tourists in Moldova they were trying not only to explore the country, but also to feel the atmosphere of the places they went to. Therefore, in order to catch the glimpse of the local culture, the couple decided to head to Trebujeni: "a sort of 'open air' museum complex of ruins and ancient monasteries in caves," as they heard about it. "A little over an hour later we were on the side of the road, in the middle of nowhere.
Outside of the capital city, Moldova really is like stepping back in time." Certainly, they were astonished, and how could one not be? The Orheiul Vechi area was huge, there were no clear direction signs and the local people proved to still be living in the era when there really was no farm equipment.
"The one thing I never expected was to fall in love with Moldova."
Leyla Giray Alyanak, a perpetual expat born in France and an inspiring woman, travelled to Moldova in "a bit of funk". Leyla already heard from the others that it's boring but was ready to see everything with her own eyes. Just like the majority of the tourists coming to Moldova, she took the train from Romania and, of course, she learned the way the wheels were changed on the train – "This is not a quiet event. The existing wheels are unfastened and rolled away, and new wheels take their place, a sort of Communist industrial dance with geopolitical undertones."
Even though the travel by train was rather exotic than pleasant, it would lead Leyla to some unexpectedly interesting experience. She had a breath of fresh air in the Chișinău's parks and was really amazed to discover wi-fi and electrical outlets installed in the city centre, walked along the flower market to nose out their perfume, and enjoyed some local food in the restaurants and cafes. Leyla even drove around the countryside and experienced a rudimentary form of agritourism. "If you'd rather drive than take a local bus or taxi, I'd go for it. You can head north to some of the smaller cities, hunt for monasteries, or even travel south to Gagauzia."
In her article, she touches the main facets of the economic, cultural and social contrasts: "This is a country of extraordinary diversity and just when you think you've understood a thing or two, another layer of complexity appears. You'll find fast cars and snazzy shops in the capital, but in some rural areas the poverty is shocking." Still, she expressed her willing to come back one day: "Nothing will take away the fact that it is one of the most interesting countries to visit in this region, and certainly one of the most welcoming."
Conclusion? Well, all these travel bloggers, as most of the tourists coming to Moldova, had lowered expectations before visiting the country. They were told that it's a poor country with no fascinating natural attractions or sumptuous architecture, with a huge social gap and a couple of shady autonomous regions on its territory. That's right. Moldova is certainly not a destination were the tourism is flourishing. Yet, all these people expressed a special excitement about several aspects: the assortment of local food and wine, the diversity of local culture and the special aura that covers some post-soviet places. This is what Moldova has now and, maybe, there is no need to reinvent the wheel. With a proper "wrapping", all these things could make Moldova a unique place for visitors.
Featured image source: wandertooth.com
UTA Gagauzia is becoming more and more attractive for tourists
Funded by the European Union of €6.5 million implemented by UNDP, the Program "Supporting Agriculture and Rural Development in ATU Gagauzia and Taraclia District" (SARD) aims to enhance cooperation between central and local authorities as well as the one between regional Gagauzia and Taraclia district, for the social and economic development of the region and the Republic of Moldova as a whole. The SARD Program carries out activities to empower communities, rehabilitate social infrastructure, promote inter-community cooperation and implement the LEADER European Rural Development Initiative in ATU Gagauzia and Taraclia.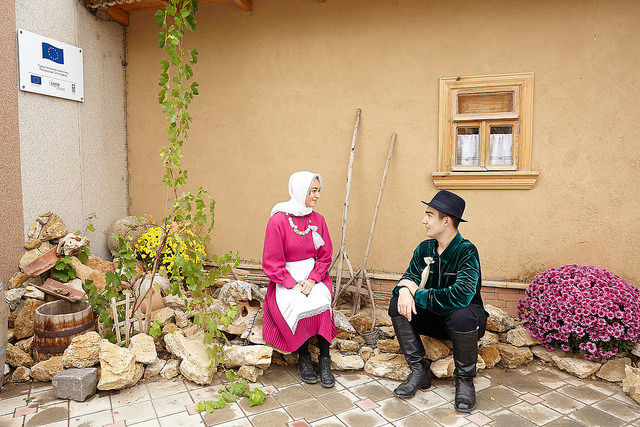 The first Gagauz tourist complex in Moldova was inaugurated on November 6 in the village of Congaz, Comrat district. In addition to the four traditional peasant houses with clay walls and reed roofs, the "Gagauz Sofrasi" ethno-touristic complex now has a museum, a cellar, a restaurant with a national-style terrace, a mini-hotel, and a festivities hall.
"Tourism is a niche with great potential but not yet explored in our region. With the help of the European Union, we have succeeded not only in creating a perfect resting place for local and foreign tourists but also an unforgettable tourist attraction for Gagauzia. Visitors can get to know the traditions and history of the country, enjoy traditional Gagauz dishes and the best wines in the area and even participate in gourmet workshops," says the owner of the complex, Ana Statova.
For the development and promotion of this complex, the owner benefited from counseling and an 18,500 EUR grant from the European Union through the SARD program implemented by UNDP.
The resting park set up on the river Cahul was also inaugurated, which was rehabilitated for a length of 3 km with the assistance of the European Union and the contribution of local and regional public authorities within the SARD program. Over many years, the river crossing the city was a threat to the inhabitants. It hasn't been cleaned for years and became misty, so after some more heavy rain, the river swelled and flooded all the nearby households. Vulcanesti Mayor Victor Petrioglo said that due to the floods, the local budget lost more than 2 million lei annually, or about 15% of the local budget.
The total cost of the Cahul River Cleaning and Park Planning was €126,942, of which €70,000 was provided by the European Union, and the difference was covered by the regional and community budget.
The Chisinau – Minsk airlift was launched today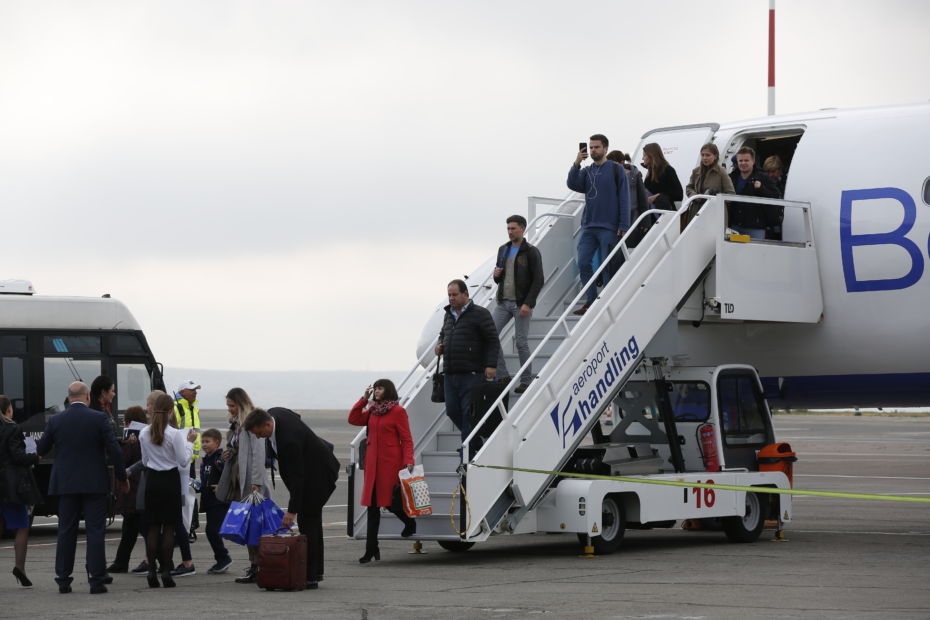 Citizens of the Republic of Moldova and Belarus will now be able to travel quickly and safely with the Chisinau – Minsk 1h30m (5 times a week) flight, launched today.
"Once again, we demonstrate that the relations between the Republic of Moldova and Belarus are based on friendship, trust and mutual respect, as well as concrete projects for the citizens", mentioned PM Filip, who flew with the new route to Minsk on a working visit.
At the same time, the Republic of Moldova could become a tourist destination for the citizens of several states, who can reach Chisinau faster through Minsk.
Moreover, Igor Cerghineţ – Deputy Director of Belavia, who will operate the new route – said that the route is also popular among transit passengers flying to the Baltic countries, Finland, Russia, Kazakhstan or Georgia.