Moldova's mass migration – the main trigger for the economic and demographic decline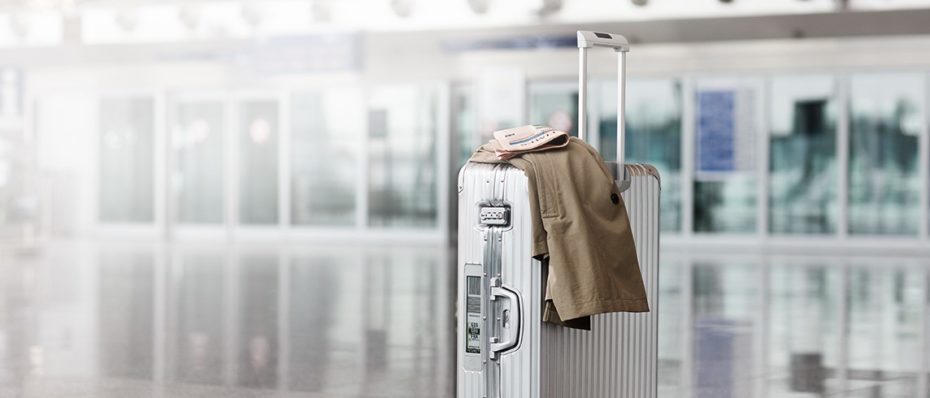 People leave Moldova every day. Nowadays, not only young people leave the country, but elder ones do it as well. It is also the case for Serafima Gherman – a former biology and chemistry teacher, who decided to leave her home country and to head for Milano, Italy.
Our colleagues from Moldova.org spent the day before she left at her place while she was preparing her luggage for leaving. She seems to be down in the mouth. So many years spent in this house…
When Serafima was young she dreamed to become an artist. She secretly applied at the musical college. Her voice was wonderful. When her father, who was a doctor, got to know, he gave her a good beating and told her that the big stages would handle it somehow without her. So, she studied at a technical college and graduated the Pedagogical University from Tiraspol being married with 2 children.  Together with her husband, she built a big house and raised the children. A few years ago her husband passed away. It seems like it was only yesterday.
Sitting on the floor, she tried to put her thoughts in order and to arrange her belongings in the luggage. First, she was wondering if the pieces of frozen meat, packages of parsley, lovage and traditional cheese made from sheep milk will fit into the blue valise next to her. She was aware that the place she goes to is full of cheese and meat of any kind, but she also knew that the home-made food can't be compared to anything. And then, she didn't know how much time it will take until returning home. What if the meat rots?
The next thing Serafima took care for were her clothes, carefully arranged in a plastic bag, as well as her medicines. Still, it was too much stuff. Her grandson assured her that all the things that don't fit in the valise will be brought by his mom, Serafima's daughter, next time when she comes to Moldova. She also lives and works in Italy.
Serafima looked around one more time. She checked the papers and the medicines to not forget anything, and started to slowly move to the kitchen. She was crying. "It is very hard, living my entire life in one place and taking to the road now, when I am old. Who will take care of my house while I am gone?" she asked herself. Everything is left behind: a small house with a kitchen, a bathroom, a bedroom and the most important, a sparkly clean living room called in Romanian "casa mare". Nobody lives in there. It's for guests.
She sadly inspected the yard that has the softest and the greenest grass ever. Once it was full of hungry poultry: geese, ducks, chickens. Now it is so silent. All of them were slaughtered one after another as there was nobody who could take care of them while she was visiting her daughter in Italy.
She never thought of being always on the road. Her heart was always weak and then the problems with blood pressure appeared. So, she had to travel a lot: from the local hospital in Brânzenii Vechi to the district hospital in Telenești, and then to Chișinău. Nobody knew what the health issue was. Only when her daughter Angela bought her a ticket to Italy, the physicians discovered the small intestine cancer. After long beggings from her daughter, Serafima accepted to be operated. In Italy, she got her residence permit and the papers for obtaining the 100% degree of disability, as she was hardly able to move and was in poor health. Now she must go to the doctor regularly. "I have to leave for a new consult. It happens every couple of months. I can't be taken care of in my own country."
It has been going on for several years now. And she cries every time. Her house fell into disrepair while it is so comfortable and nice in Italy, but so foreign. It's like there is no life for her in that world.
She was wearing her favourite floral pink dress and a wool cardigan, as it was already quite cold. Leaning on her walking stick, Serafima slowly walked to the gateway, where a car was already waiting for her to take her to the airport in Chișinău. All she could do more was to ask her neighbour to come and check the house from time to time. Nobody knew when she would return, maybe after a couple of months, maybe in summer. Her grandson Liviu helped her with the luggage and nodded affirmatively while receiving indications from his grandma: "Buy some poison against mice and spread it in the corners and under the bed. Move that gas tank in the garage. I don't want it to be stolen!"
They arrived at the airport and headed directly to the check-in desk. The luggage was already given, the check-in done, and a wheel chair was waiting for Serafima. Tears filled her eyes again. She hugged her beloved grandson and let herself to be guided to the departure gate. There were some other old people that were waiting to be boarded. Most probably they also flown to visit their children.
Republic of Moldova loses her citizens in a matter of hours. Namely, every hour four people leave the country seeking for a better life, according to BBC. In 2017 only, the number of persons over 15 years old that were established abroad for work purposes reached 318.4 thousand, out of which 20.2 thousand are persons aged over 55, as the official data by the National Statistical Office of Moldova states. In case the trend continues, it could lead to a demographic and economic collapse.
Featured image source: lufthansa.com
Dumitru Alaiba: Vlad Plahotniuc has a Czech nationality as well?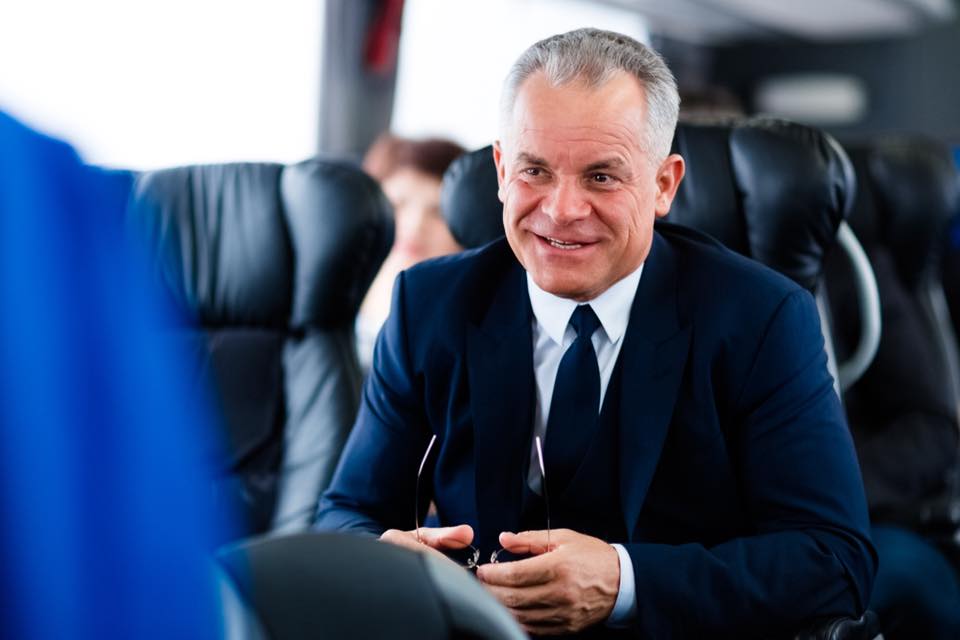 Deputy of the 'ACUM' bloc Dumitru Alaiba wonders whether the former DPM leader and oligarch Vlad Plahotniuc is Czech citizen. He recently posted an extract from what appears to be a document saying this: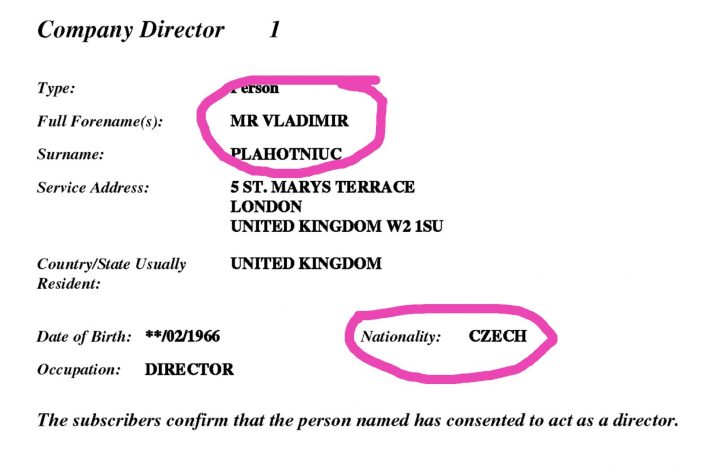 According to the deputy, on June 4, Plahotniuc tried to open a new company in the UK.
"It seems that Vladimir Plahotniuc, before being taken down from the government, was busy with business development. On June 4, 2019, he was trying to open a new company in the UK – with a Czech passport. There's nothing illegal, of course. It's just that I didn't know about it" wrote Alaiba on his personal blog.
The deputy urged Moldovan diaspora in London to visit the address from the document, in case they are in the area.
Read more: Vlad Plahotniuc made good use of his passport long before he became a political man
The Kroll 2 Report: 77 of Ilan Shor's companies received $2,900,000,000 in loans
Kroll was contracted by the National Bank of Moldova on January 28, 2015, in order to investigate money laundering frauds in three banks: Banca de Economii, Banca Sociala and Unibank. The amount of the contract was not made public. The Kroll 2 report, published by the parliamentary investigation commission on bank fraud, spans 154 pages. However more details, such as company or person names, have been deleted.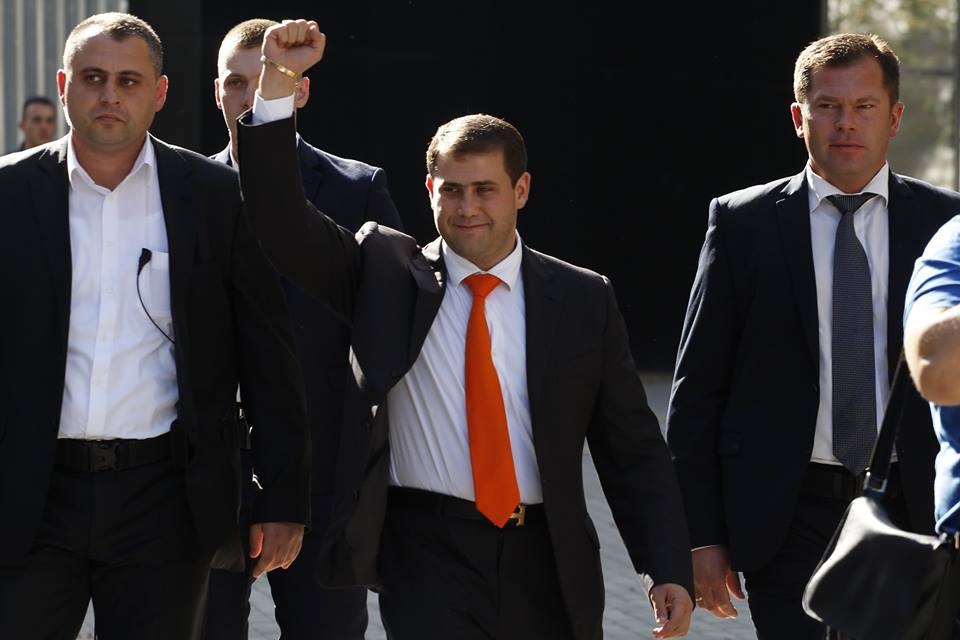 At the same time, the report does not contain the list of beneficiaries of bank fraud. Kroll 2 presents the schemes where bad loans were offered, but also how these funds have later circulated. The report contains the list of the 77 companies within the URB group, as well as the loans they have taken from the Moldovan banks.
In interviews, they were experts at Kroll with employees at Banca de Economii, and it was found that many relevant materials related to loans offered to Ilan Shor's group were destroyed in suspicious circumstances of a fire in late November 2014.
The report states that between 1 January 2012 and 26 November 2014, the Banca de Economii, Banca Sociala and Unibank offered $2.9 billion in loans to companies in the Shor Group.

Money earned on loans was redirected to foreign accounts in the Latvian banks ABVL and Privatbank, through which they were laundered. These accounts appear to be open only for this purpose because they did not record any other transactions.
Another part of the loans was transferred to the bank accounts of the Republic of Moldova, Russia, but also other jurisdictions.
The loans went through a coordinated money-laundering process and then disappeared into several bank accounts.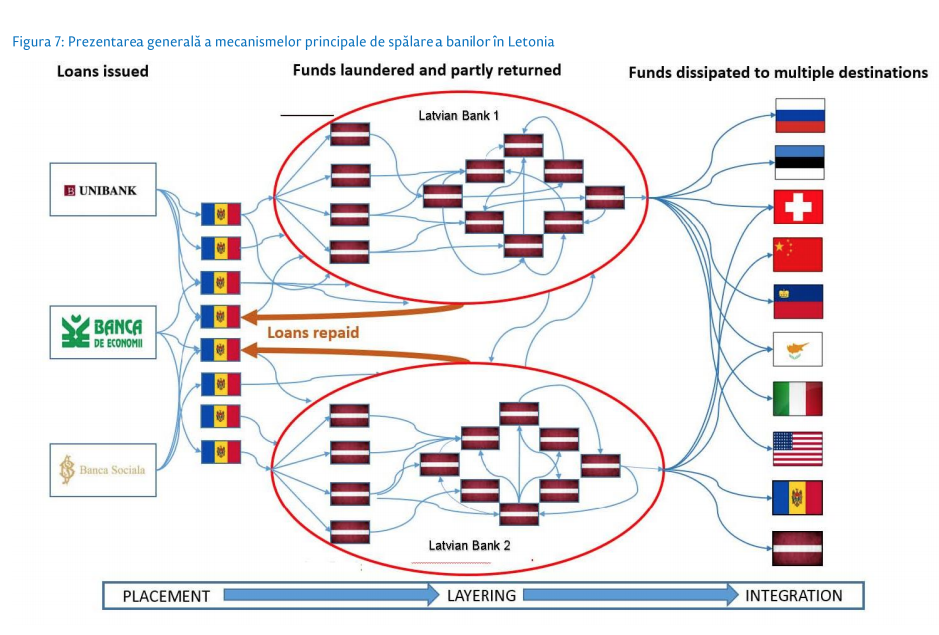 Part of the loans offered to the companies in the Shor group remained in Moldova. The tracking of the initial destination of the funds showed that the amounts remained in the accounts held at the three banks or were transferred to other banks in Moldova to pay for other loans. At the same time, more money was mixed with other funds, so it was impossible to track them later.
Out of the 2.9 billion US dollars, Kroll points out that about 220 million US dollars remained in the Republic of Moldova and were used to repay loans from the Banca Sociala, Banca de Economii and Unibank, and other banks.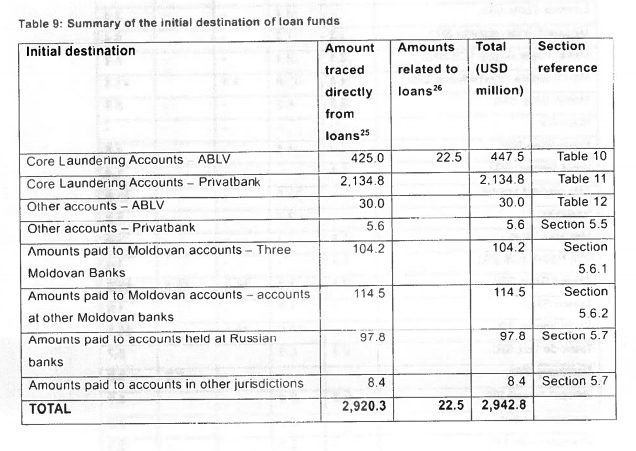 The full Kroll 2 report can be read here:
2019 UN World Population Prospects: Moldova is expected to lose around 17% of its population by 2050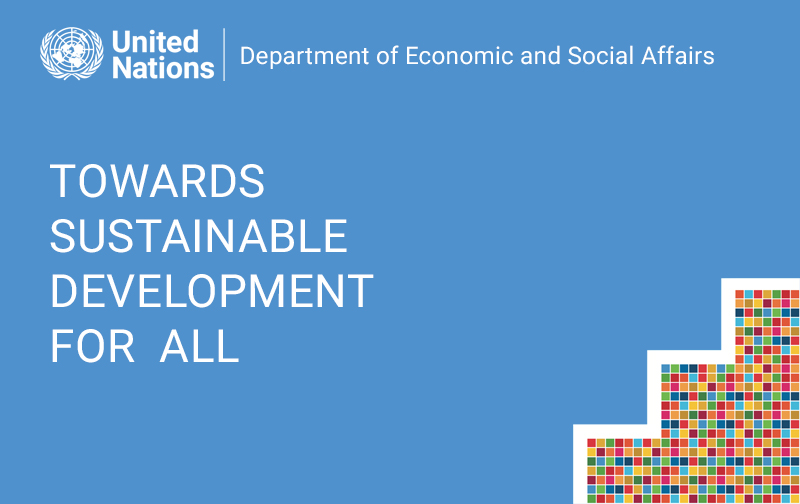 The latest, 2019 UN World Population Prospects report that Moldova is one of the 10 European countries (besides Bosnia and Herzegovina, Bulgaria, Croatia, Greece, Poland, Portugal, Latvia, Lithuania, and Romania) that experienced both a negative natural increase and negative net migration rate during 2010-2019. Surprisingly enough, the UN prospects highlight that Moldova is also one of the 27 countries that have experienced a population decrease of at least 1% since 2010.
Accordingly, compared with countries like Lithuania, Bulgaria, and Latvia, Moldova is expected to lose around 17% of its population by 2050.