Vessel under the Moldovan flag caught with 1.4 tonnes of cocaine and detained in Spain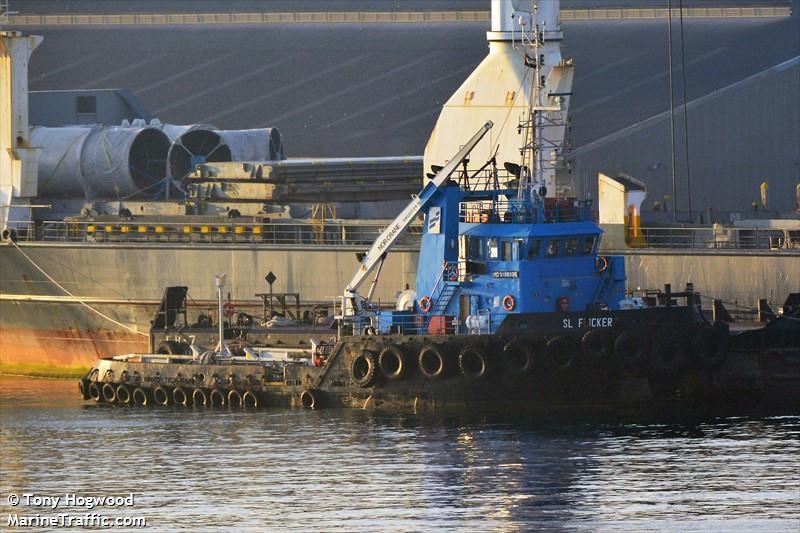 Ten citizens of Turkey, Ukraine, Georgia, and Bulgaria – crew members 0f a ship under the Moldavian flag with 1,4 tons of cocaine was detained in Spain. During the joint operation of police officers and the Spanish Navy, cocaine packages of 30 kilos each were found. The balloons were tied to each other to be thrown into the water in an emergency. The Spanish police intercepted the ship near the Canary Islands.
According to Spanish RTVC, the vessel started from Turkey to South America and then crossed the Atlantic Ocean in early October.
According to IP Captaincy of Giurgiulesti Port, the ship "BREATH" was provisionally recorded in the State Register of Vessels of the Republic of Moldova and is currently in the process of issuing documents for permanent registration.
At the time of provisional registration of the ship, the competent institutions verified the vessel's history, the shipowner's identity, and because there were no suspicions, the ship was accepted for provisional registration.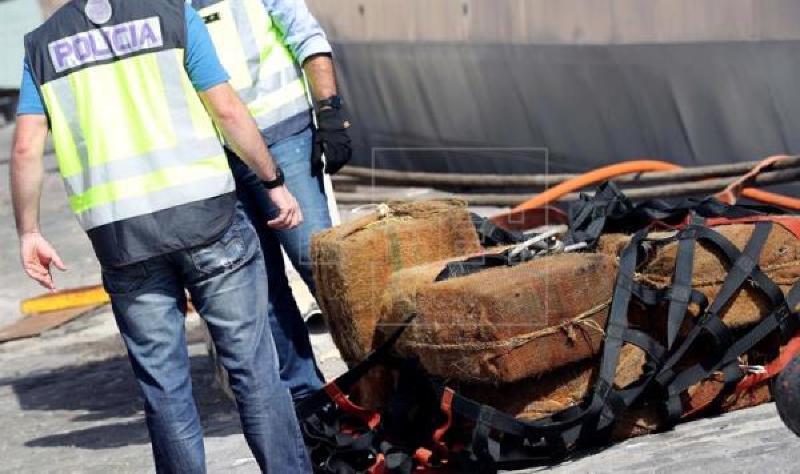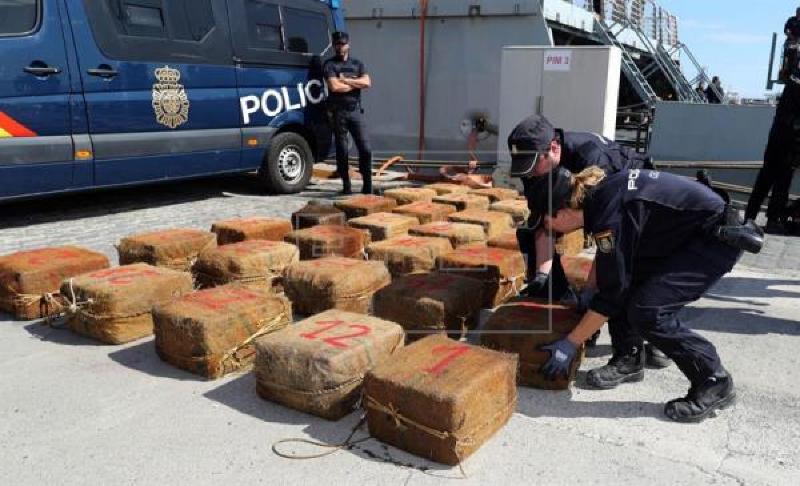 This was to be submitted to the flag state inspectors for examination before permanent registration.
"Such crimes do not depend on the ship's flag but are committed by the ship's crew and largely without the shipowner or the owner being aware of these illegal activities," the institution said.
IP Captain of Giurgiulesti Port specified that the Republic of Moldova will not be sanctioned internationally, as the flag state is not responsible for the commercial activity of the shipowners under its flag.
Andrian Candu: "The early parliamentary elections will be held in the mixed electoral system"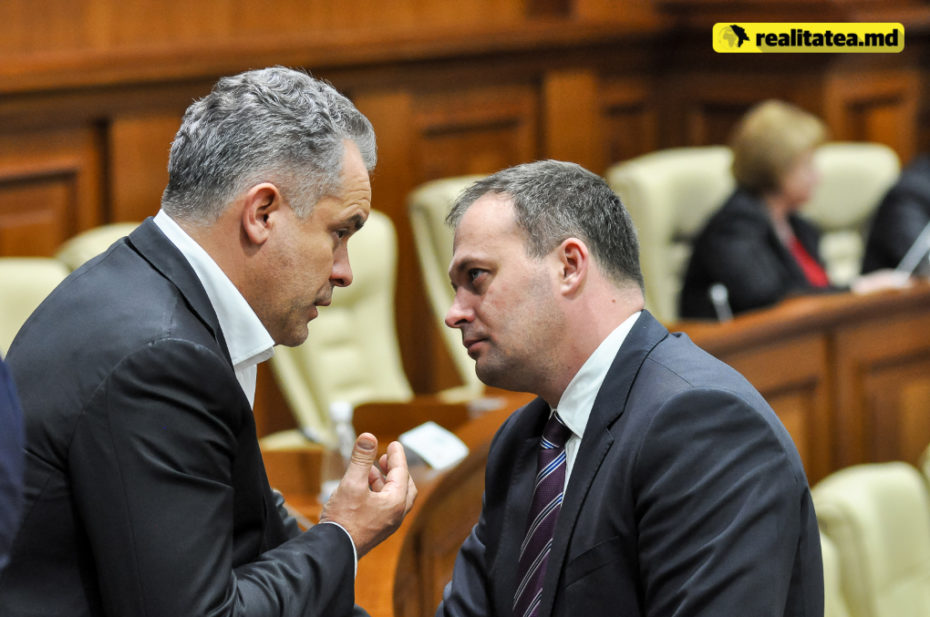 Former Parliament Speaker, Democratic Party Vice-President Andrian Candu argues that in the event of early parliamentary elections, the ballot will be conducted according to the mixed electoral system.
According to him, early elections organized under another system is "impossible."
"If anyone thinks that the anticipated elections will be organized on a mixed system, they are very wrong, and I want to assure everyone that the early parliamentary elections will be organized in the same system – the mixed system", said Andrian Candu in a realitatea.md interview.
A Moldovan peacekeeper from KFOR won 3rd place at the Dancon March after walking 25 km with a 10kg rucksack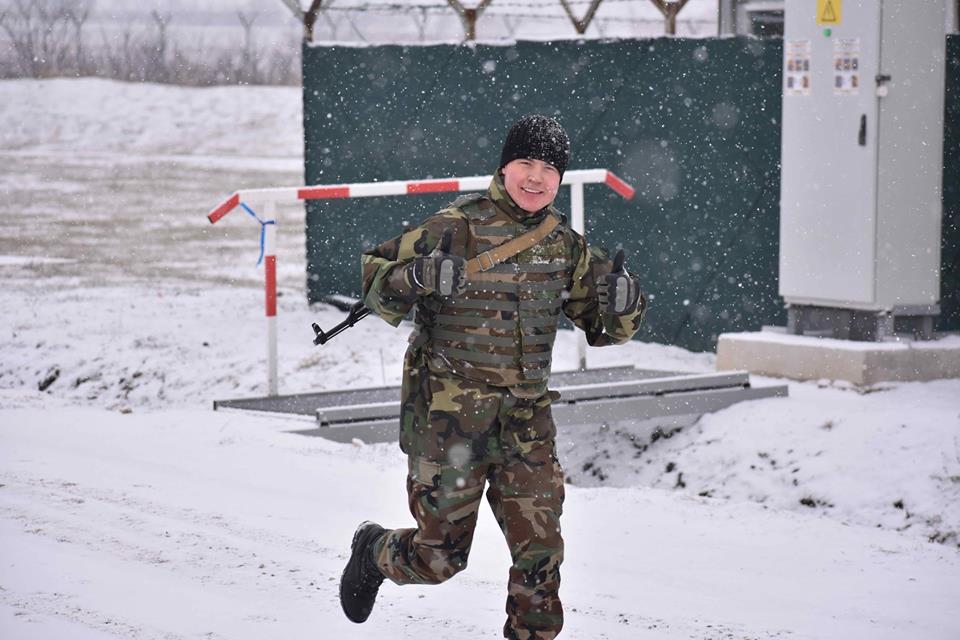 The National Army deployed in the KFOR (Kosovo Force) operation recently participated in the first edition of this year's DANCON March (Danish Contingency), organized by the Danish military.
According to Lieutenant Colonel Ion Godoroja, commander of KFOR-10, more than 600 soldiers from 28 countries participating in the KFOR operation were enrolled in the competition.
They traveled 25 km to Novo Selo, Kosovo, wearing a 10kg backpack.
Eight officers and non-commissioned officers of the National Army participated at DANCON March, and one of them – Major Lieutenant Vasile Olari, got ranked third in the competition, managing to finish the journey in 2 hours 02 minutes.
According to the rules, the participants paid a symbolic fee of 20 euros. The money collected was donated to Danish army war veterans and a Kosovo school where children with special needs are educated.
DANCON March is a tradition of the Danish Army dating back to 1972. So far, the march has taken place in Bosnia, Kosovo, Iraq, Afghanistan, and other countries where the Danish army has deployed troops.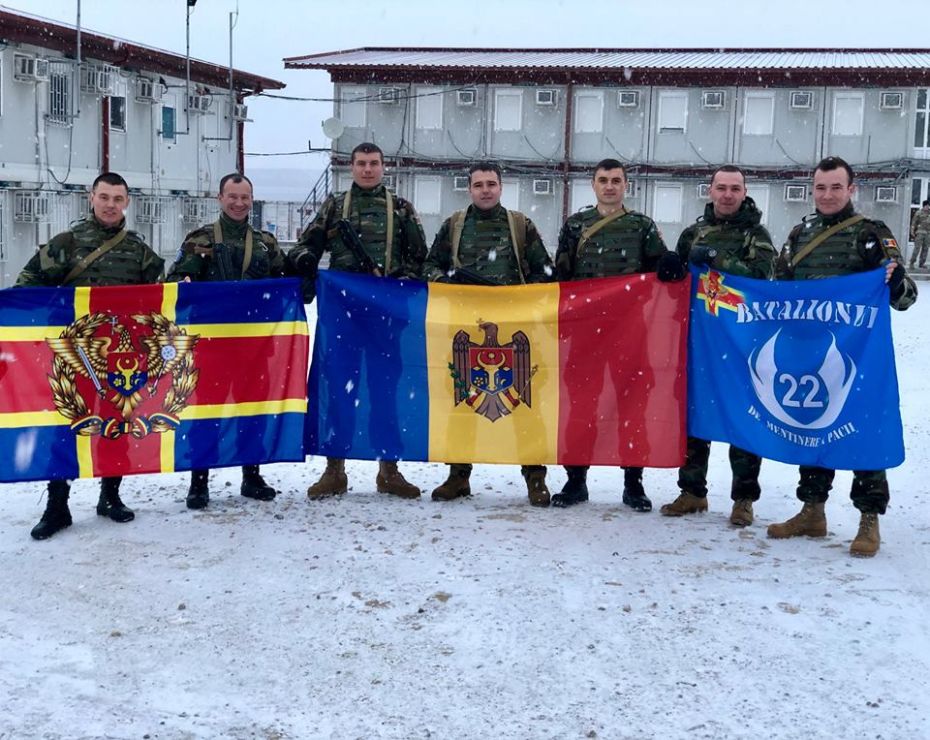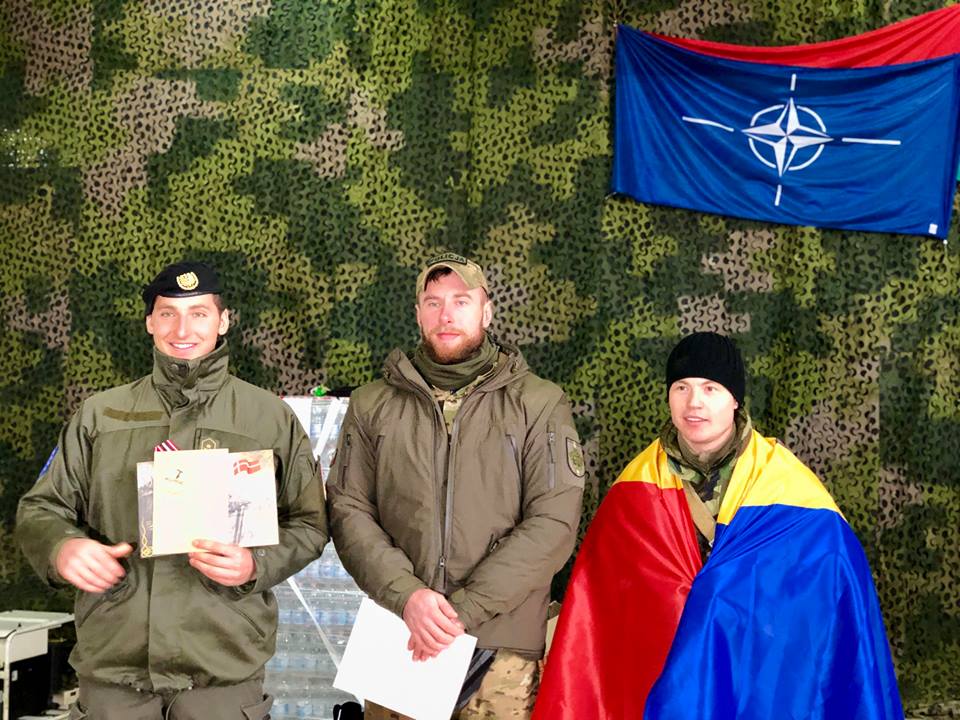 "All they want for Christmas…" or letters to Santa sent by Moldovan children
Every year, the Academy of Santa Claus in Moldova receives thousands of letters from Moldovan children. It is a project organised by a Moldovan NGO called "Clipa Siderală" since 2001. One year later, the "Post of Santa Claus" service was launched, which assumes that any child can send a letter free of charge, through the official post service of the Republic of Moldova, to the headquarters of the Academy. That is how it all began.
In the next years, thousands of children from Moldova were sending their letter to "Moș Crăciun" – the Romanian Christmas symbol, the 'colleague' of Santa Claus, hoping that their wish would be fulfilled. "Children's wishes are very different. Some letters are funny, others are sad. Some children want the latest mobile phones and high-tech gadgets, while others ask for food, firewood, clothing, footwear and school supplies," said the Coordinator of the Academy of Santa Claus, Irina Babuhina-Mitachi, for Ziarul de Gardă. "Existence determines consciousness. When you are cold, you don't need toys, Christmas tree, Santa Claus or fairy tales, you just want to be warm," explained Tatiana Craveț, a member of the Academy of Santa Claus' team.
Here are just some examples of the letters that Moldovan children sent to Santa Claus:
"Santa, I'm writing this letter because only you can make the wishes of children who have a little happiness become reality. I have never received any gift in 14 years because my parents can't afford to buy us gifts. I ask you to make me happy at least once. I want you to get me a phone and some sweets, a pair of 36-sized boots for my mom, and a winter jacket for my dad. He is fit and hard working. Santa, please fulfil these wishes if this letter comes to you. Only you, Santa Claus, can make me and my family happy."
"Dear Santa, my name is Rozalina and I am 9 years old. I have a sister who is four years old. This year we behaved really well, so we want you to come to us with gifts. I want a storybook, and my younger sister, Jasmina, dreams of having a big and beautiful princess doll. Santa, if you have the possibility, we want a bigger bed. We can't fit in the cot anymore. We promise that we will be just as good in the coming year. We are looking forward to your arrival!"
"Dear Santa, I am already a big girl, but I believe in miracles. During the whole year I was a good girl. (…) I am very fond of the elder people, they do not deserve to live in poverty at such an old age. My grandmother is 82 years old, she suffered a stroke after the death of my grandpa. What a pity to watch her struggling! I would like to bring her happiness at least a little, but I can't [because of the financial possibilities]. I want to ask for a gift not for me, but for my grandmother. Dear Santa, I know you are all-powerful, please bring happiness for my grandma! I hope you will read my letter and all the dreams will become true in the new year. I want everyone on Earth to be healthy. Santa, I hope we'll see each other on December 31st."
As Irina Babuhina-Mitachi declared, the number of letters sent to the "Post of Santa Claus" is rising from one year to another. In 2017, for example, the Santa's help received about twenty thousand letters. This year, by mid-December, over six thousand letters were sent to the Academy of Santa Claus.
"Moldova is luckier, because in USA, for example, in order to write to Santa Claus, you have to pay about two dollars. To get an answer, you must pay even more. In Russia it is the same. Moldova has this service for free, thanks to the Post of Moldova. Any child can write to Santa Claus," declared the project's coordinator.
After the letters are received, they are read and a response for each child is formulated. "Santa is also a very good psychologist. He tells the children that everything we want is achievable, but something can be easily accomplished, and other things, are more difficult. Santa responds in a correct way so that the author of the letter remains content and can become aware of some things. Children receive a reply from Santa in a very nice envelope, like from a fairy-tale. We can say that each child receives a Santa Claus gift because this envelope is already a special one," claimed Babuhina-Mitachi.
The children Christmas wishes are accomplished by the volunteers. Different people, students, pupils, companies' managers and employees, even the representatives of public institutions pick some random letters and try to create a miracle. Anyone can do that. Sometimes, the volunteers working at the project find some time to make some children's wishes come true. "There is a letter from a boy named Sergiu from Bălţi. I would like to fulfil his dream. He asked for a sledge. I thought about repairing my old sledge, painting it and bringing it to this child," said Tatiana Craveț.
Featured photo source: Australian Writers' Centre