Moldova.org's top 10 most popular articles in 2017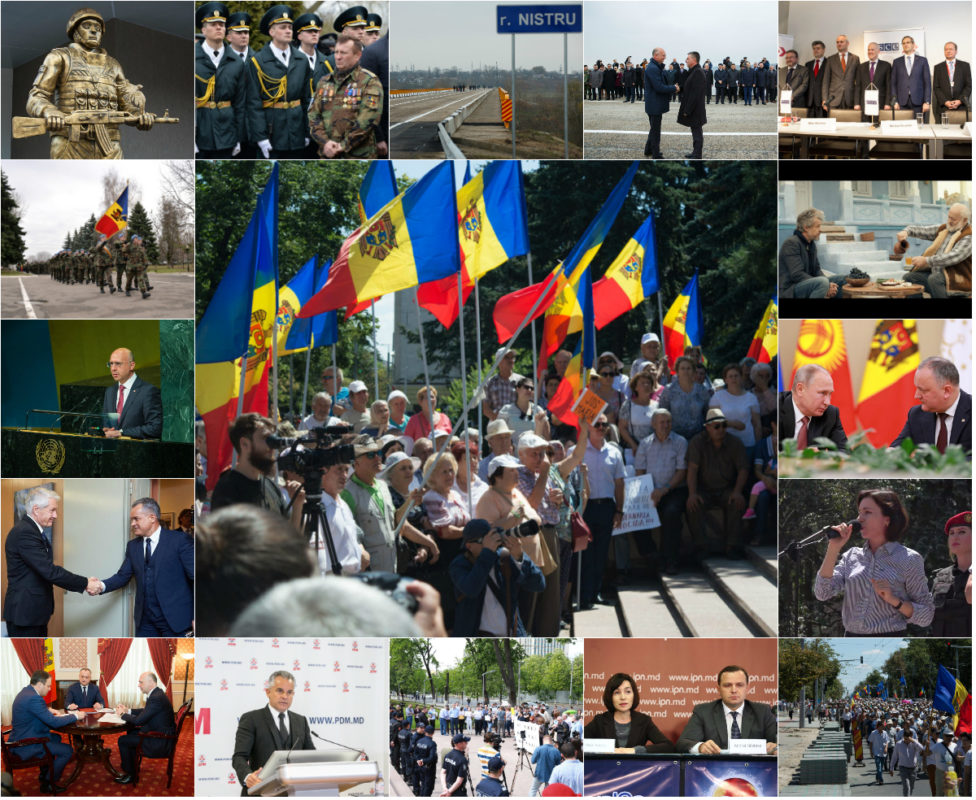 2017 has been a challenging year for us at Moldova.org: political manipulation and political events were hard to follow and sometimes disgusting to process. Even so, we have you, our dear readers, for keeping to push us to do our job in the best way possible. We thank you for everything in 2017.
Maybe someone will miss 2017. In this regard, we prepared a top of the 10 most popular articles from 2017.
10. Polls are always interesting, thus popular. Especially, when it comes to foreign policy and mistrust towards politicians:
Poll: 52% of Moldovans think the EU helps Moldova the most, 54,5% don't trust any politician
9. The article on Turkey's support for Moldova's request for withdrawal of Russian troops from its territory was more popular than the article on the request itself.
Turkey will support Moldova's request to the UN on the withdrawal of Russian occupation troops
8. The 2014 census results were finally published in March 2017. The identity question was one of the most interesting:
Moldova 2014 identity census: 75,1% declared themselves Moldovans, 7% Romanians, 6,6% Ukrainians, 4,6% Gagauz
7. Russian media started a campaign of misinformation concerning the US assistance to Moldova's army. We found out the assistance was only for the training of Moldovan peacekeepers:
6. This financial assistance to Moldova was not delayed, just conditioned with the fulfillment of certain reforms:
European Commission asks the EU Parliament to not delay the €100 million assistance to Moldova
5. One of the good apolitical highlights of the year. We are sure you will love rewatching Moldova's new promotion video:
4. North Korea- new trade partner for Moldova?
Igor Dodon welcomes North Korean delegation: Korea has huge potential for developing commercial ties
3. President Dodon is still eager to change the terms of the Association Agreement:
Moldova President Dodon to EU Council President Tusk: I will support cancelling the Association Agreement in a referendum
2. The news about the incoming EU Ambassador was taken seriously:
Peter Michalko to replace Pirkka Tapiola as head of EU Delegation to Moldova
1. A popular online poll turned a joke into a serious proposal for renaming the Chișinău airport. Well, Noroc!
The first Wine Airport in the world, in Moldova?! The Airport representatives responded
See you in 2018! 😉
What is the official language in Moldova and does the 'Moldovan' language actually exist?
If you are a Moldovan citizen, surely you had, at least once in your lifetime, the situation when you needed to specify for a foreigner what language you speak in your home country. If you are a foreigner that heard at least once about Moldova, certainly you asked a Moldovan native: "What language do you speak there? Moldovan?"
In any case, you heard about the eternal ping-pong game between the Romanian and the 'Moldovan' languages that is one of the big social disputes in Moldova. When asked about that, some people don't even know what to answer as the debates between the state officials, the changing laws and the opinion of experts is always contradictory. So, let's look into it: What is the official language in Moldova and does the Moldovan language actually exist?
Let's start from the beginning…
Over time, the today's territory of the Republic of Moldova was annexed either to the Russian Empire (between 1812 and 1918) or to the Soviet Union (1940 – 1941 and 1944 – 1991). Therefore, the period of more than 150 years of russification was paid off and transformed the population that live between the Dniester and the Prut into a hesitant and ambivalent crowd that doesn't know its history and provenience, and even what language they speak.
How is it possible? Well, there are several important measures that were taken for that. First, the Romanian language started to be eclipsed by the Russian language in the province of Bessarabia formed after 1812: the official papers were issued only in Russian; the school courses began to be taught predominantly in Russian until the Romanian language was totally forbidden; the idea of Romanian language and the Romanian nation was treated as a separate object by the politicians, historians, chroniclers, writers, journalists that served the Russian empire. The main goal of the Russian empire was to lead the population of the Bessarabia province into ignorance. It wasn't so important to teach them Russian, but to demotivate them to learn the literary Romanian that had only the status of a provincial language used on daily-basis.
The invention of the 'Moldovan' language
The situation changed when the Soviet Union annexed Bessarabia (most of today's Moldova) and the real russification process was performed. Then, a new concept, invented and tested before only on the territory of Transnistria, was applied – the Moldovan language. The hybrid language was formed of Romanian subdialect mixed with Russian words, written with Cyrillic alphabet (the literary Romanian uses Latin alphabet, as it is a Latin language). The main goal – the creation of a powerful separation instrument of the Moldovan population on the territory of Bessarabia from the rest of the Romanian population. The Moldovan Soviet Socialist Republic (MSSR) was declared as having a separate history, cultural values, language, traditions in order to incorporate it easier in the concept of 'Homo Sovieticus'.
The central government of the Soviet Union aimed to get rid as soon as possible of the Romanian population that remained on the Bessarabia territory after the Soviet annexation in 1944. That was done through the emigration, organised famine, mobilization in the Red Army and massive deportations. The focus was to destroy any evidence of a relationship between Romanian and Moldovan populations that formed before one nation, for speeding up the russification process of the local population. The Romanian literature was declared alien and was confiscated, being replaced by Russian-Soviet propaganda literature. New teachers, loyal to the regime, were brought in schools, along with all Soviet courses: Soviet Union history, literature and, of course, the ideology of the Communist Party.
New Russian population was moved to the MSSR and to other countries that were part of the Soviet Union in order to promote the Soviet ideology and values, as well as to motivate the local population to learn the Soviet Union official language – Russian. Those that spoke this language were able to find better jobs and have a better life quality. Thus, the paradox appears here, as the Russian population established in MSSR adopted a colonialist attitude by understanding that they don't need to learn the local language. Even today, when the Soviet Union doesn't exist anymore, these people and some of their descendants still have the same attitude. This explains why foreign people that arrive in Moldova can hear both Romanian and Russian languages spoken by the population.
The expert's opinion
According to Eugen Coșeriu, a Romanian philologist born in Moldova, there were few soviet countries that resisted the linguistic assault – Georgia, Armenia and the Baltic countries. In these post-soviet countries, the Russian language is not accepted as an official language. They managed to preserve their native languages and know for sure what language is that.
He explained that the so-called 'Moldovan' language is not even a separate subdialect (a subdivision of a dialect) of the Romanian language, belonging to the Moldovan subdialect spoken in the Romanian region called Moldova and in Ukraine. The only difference to the way Romanian people, on the other side of the Prut, speak are the Russian words infiltrated in the vocabulary. However, that doesn't make it a separate language.
The today's language ping-pong in Moldova
The Declaration of Independence of the Republic of Moldova (1991 ) named Romanian the official language of the new formed state – the Republic of Moldova. In 1994, the Constitution of the Republic of Moldova claimed that the national language of Moldova is Moldovan, based on the Latin alphabet. In 2013, the Constitutional Court of Moldova decided that the Declaration of Independence takes precedence over the Constitution and the state language is Romanian. However, the Moldovan Parliament members have not yet amended the text of Art. 13 of the Constitution. The phrase "Romanian language" will be introduced in the Constitution if at least 67 Parliament members  support the draft law.
The President of Moldova – Igor Dodon declares himself a Moldovan patriot that speaks the 'Moldovan' language and promotes it even on the official website of the Presidency, whereas pupils in the Moldovan schools, including Dodon's children, are officially taught the Romanian language.
It seems that the Romanian-Moldovan epopee initiated as an old trick of the Soviet Union will never come to an end. And it won't, as long as people in the Republic of Moldova will be disinterested in their own history, culture and political situation, as long as they would sell their opinion and their right to vote for a piece of bread, and as long as they will let others tell them what to do with their life and their country.
The Moldovan language doesn't exist. It's like claiming that Brazilian people speak Brazilian, Austrian people have the Austrian language as the official language in their country or that Americans can ultimately separate their American English and declare it a separate language (even though some of them would like to). Moldovan language never existed. Now you know why.
RISE Moldova: The "neighbor" of the Moldovan Prime Minister, Pavel Filip
Prime Minister Pavel Filip became "neighbor" with a company… The company "bought" a spacious house for which it paid several million lei.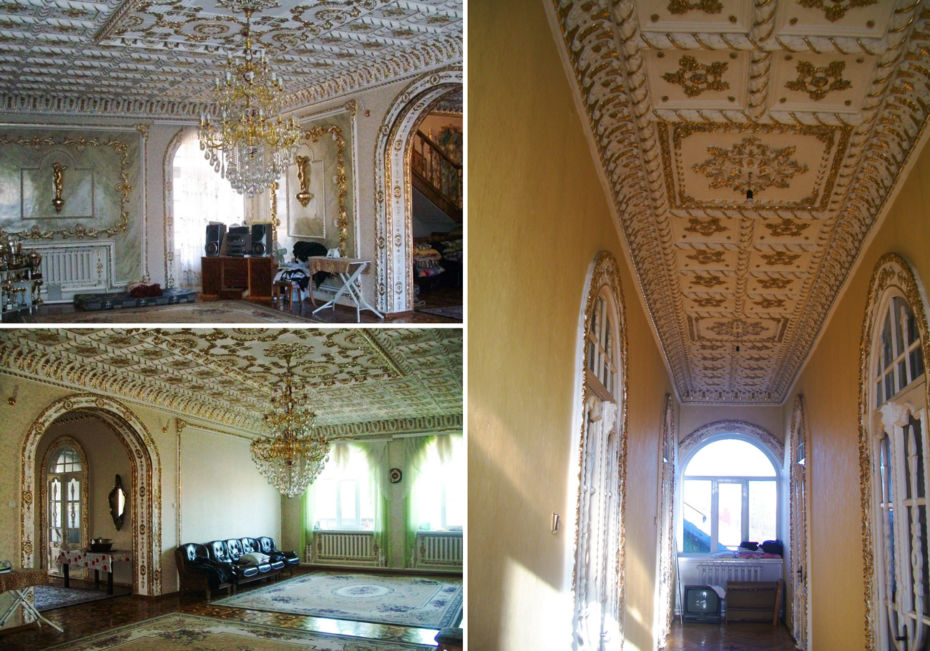 RISE Moldova has found out that this front-end company, behind which the real beneficiaries hide, belongs to the prime minister's family.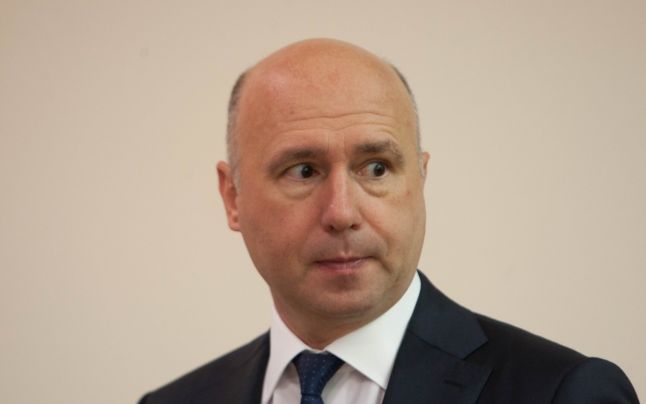 For several years Paul Filip's affairs and interests were governed by three nephews. In premiere, RISE Moldova presents how the family and business portfolios have been distributed.
ANNOUNCEMENT!

House. 3 floors. Chişinău, Paris street.

The surface - 400 m.p., land - 6 ares.

Partly furnished. Self-heating. Parquet. Phone line. Natural gas. Centralized sewerage system. Aqueduct. Cellar.

200,000 EUR.
This announcement was published on a real estate site on January 11, 2018, the day when the government held the first ministerial cabinet meeting this year.
"[…] We all wish a lot of success this year. The year in which we must work with a special intensity, and then I am sure that our reform agenda that is very ambitious for 2018 will be achieved," the prime minister declared.
4 MONTHS LATER …
Prime Minister Pavel Filip's agenda of May 25, 2018 was loaded with trips in three cities. In the morning, he went to Bălţi to visit two textile factories, then discussed with the mayor of Balti about the garbage crisis.
From the North, PM Filip walked his way to Drăguşeni village from Străşeni, about 25 km from his hometown. Here, he praised the repair of less than a kilometer of road through the "Good Roads for Moldova" program. Towards the evening, the official met with several farmers at a winery, located in a locality in Ialoveni.
During the same day in Chisinau, the seller who published the announcement on the day of the first Government meeting in 2018, after several months of waiting, found a buyer for his home, officially registering the sale-purchase transaction.
THE "PALACE" FROM PARIS STREET IN CHISINAU
Surprisingly, the dwelling is highlighted externally through the silver roof made of galvanized steel sheet flooring and surrounded by several domes.
The building with an area of 359 m.p. has two levels and was built in 1980. The golden interior is particularly remarkable with large chandeliers and decorative elements.
Wooden doors that make access from one room to another are large and the springs above are painted with glossy material. Also from wood is the staircase that connects the ground floor to the upper floor.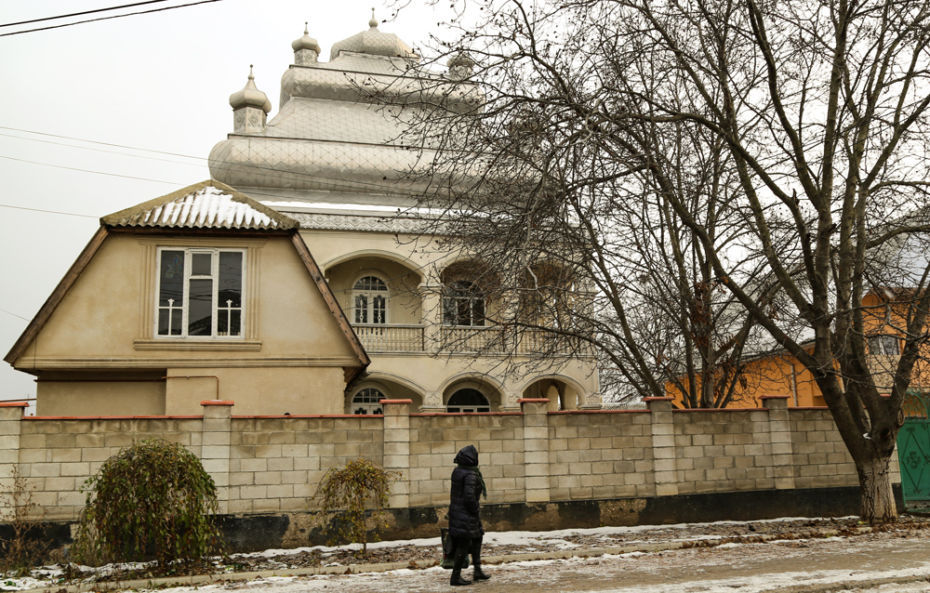 THE TRANSACTION
The landlord took the house for sale through real estate agents. The asking price was 200,000 euros.
However, official data indicates a much lower price than the market price. According to cadastral information, in 2005 the real estate was estimated for the purpose of taxation at 2.7 million lei. Today, the equivalent of 137 thousand euros, ie by 60 thousand euros less than the price demanded by the owner.
"It has already been sold. (Out of the price) fell a little," the real estate agent Marcel Popovici told RISE.
The vendor is neighboring with Prime Minister Pavel Filip. Ivan Drangoi tells him. Ivan Drangoi is a man who in recent years has been sued several times for debts for Moldovagaz natural gas supplier, a lending company and a real person who has loaned him money.
Each time, Drangoi lost to court and was forced to repay the borrowed money, and the bailiffs banned and seized him on the Paris buildings – the house, the summer kitchen, and the adjoining land. All the restrictions were canceled on the very day when he sold his "Palace" on Paris.
The company is called Vota SRL. It was created in 1992 and was purchased in 2015 by Burex SRL (Details, AICI), a company controlled by the two children of Prime Minister Pavel Filip: Iulian and Dumitru. Together, they have 99% of the firm, and only one percent belongs to Victor Filip, the nephew of the prime minister.
More details on the official RISE website.
Moldova through the eyes of a European immigrant: Marc Pilkington talks about politics, culture and diaspora// INTERVIEW
Marc Pilkington is an Associate Professor of Economics at the COMUE, University of Burgundy Franche Comté, France, where he was appointed in 2012. Between 2015 and 2017, he was on entrepreneurial leave in the Republic of Moldova. His business venture Moldova Tours 2.0 lies at the intersection between tourism growth, poverty alleviation and digital technologies. He has written two books and numerous articles in peer-reviewed journals.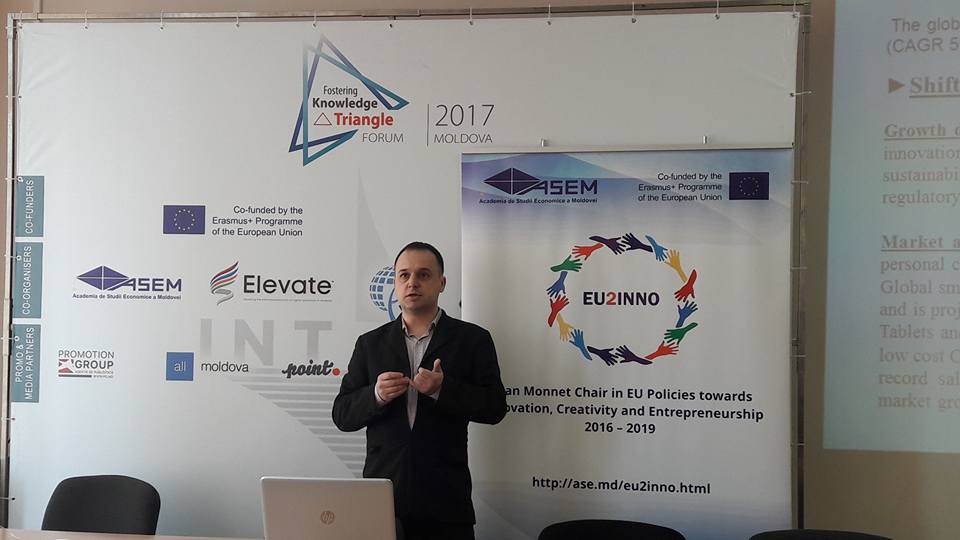 A: Could you tell me more about what brought you here?
M: I'm half French, half British and, before coming to Moldova, I was associate professor of economics at a French public university. A few years ago, I wanted to learn Romanian, for no special reasons: I liked the language and wanted to learn it in Romania, so I went to Brasov and did a summer course there. My first contact with Moldova was 10 years ago. I was teaching in Nice, in the South of France, and I had a few students from Moldova. At the time, I didn't even know where Moldova was, I was curious. I just went there after my trip to Romania. I tried not to go on Google or get information from other people, I wanted to get my own impressions. Without much research, I must say I heard people say that "Moldova is a very poor country, poorest in the Europe, etc." My first experience in Chisinau was, actually, kind of a good surprise. I like your country very much. At the time, my Romanian was very bad compared to what it is now, so people tried to help me out. When I first got to Moldova in 2015, your country was voted the least visited country in Europe. It's rather sad that people don't visit it, considering the fact that you have a nice country and nice people. I thought, why not go to Moldova, open a little company and try to make something with tourism? I feel like it's not so explored, although it has a lot of potential. Even if I failed, I would benefit from the experience of living in a different country. Just before leaving, I answered a call for papers to contribute to a book focusing on technology and globalization. In fact, what I did was submit a proposal for what I had in mind back then, the idea that one can only improve tourism in Moldova if one uses technology. It's because today, we're living in a kind of platform-based world, with the social media. I think it's a good idea to try to use technology and promote the country like that.
This was my whole reflection on Tourism 2.0. It's getting people to interact, to contribute, to generate content, to share photos, ideas and experiences. If you go to travel agency websites, sometimes – you do find nice websites, with nice photos, etc.. But if people don't know anything about Moldova, even if it looks nice, they will not go there. I remember very well, my feeling when I wanted to go for the first time. I was a bit impressed, because my language skills were not very good. It's a bit of a mysterious country, it used to be part of the Soviet Union. All these post soviet countries are very interesting. Coming to Eastern Europe is like a discovery, it's nothing like Austria or Switzerland. I was surprised, because it wasn't that difficult to be in Moldova. People were nice, I could see that they had problems… I wouldn't like to talk about all their problems, but life was tough, Moldova has a lot of poverty, a lot of corruption – these are the big issues. But in spite of that, people are trying to do something. Also, when you're a foreigner, you're being treated very nicely. I'm sad to say this, but most people in the world do not know where Moldova is. It's not because they're stupid, it's because there isn't a lot of communication, and this is the big problem with Moldova. Every time there is communication in the media – it is to highlight the problems. If you want me to list all the problems with Moldova, I'll unfortunately write a very long list.
For us, foreigners being in Moldova is like an adventure. A lot of people who go to Moldova for the first time do it because they have a friend there. I think there could be psychological aspects for Moldovan people to overcome in order to attract tourists to Moldova. You have to show them the good things first; not just the problems, not just the corruption, not just the banking scandals, but also the culture, the traditions, etc.. That's my general perspective about your country.
A: Can you briefly describe what each of the Moldova Tours 2.0 perspective tours offer within their activities?
M: What I was thinking was that everybody has their own reasons to go to Moldova. For example, the monastery tours would be for people interested in religious tourism. You have very nice monasteries in Moldova. One can take a whole week to just do this. Most people don't just go to a country in order to visit a monastery. I think it was a good thing to divide tours in such a way, because I knew there would be people interested in them. For example, I was approached by a company in Pakistan. A Christian group of people with a travel agency in Pakistan. They wanted to send me some customers, because they do religious tourism in countries like Turkey, Jordan, Egypt, etc.. Moldova would be a whole new market for them. And then, there are people interested in wine. The French region where I come from, Burgundy, is very famous for wine. I must say I'm very impressed by the quality of the Moldovan wine. Then, you have the corporate tours. That's for business men, for potential investors and so you need to organize something which is very suitable for them. I like the idea of the social business tours very much. A lot of people want to go to Moldova with some kind of NGO perspective. They know there are a lot of problems and so they want to help.
Most people are not going to be interested in doing one thing for a week, so that's what the perspective tours offer. You go to Moldova for the first time and then, you could have a mix of everything. It's funny, 2 days ago I received an E-mail from somebody in Florida, and I thought that was crazy, because they wanted to travel all the way from Florida, just to visit one monastery near Nisporeni. I thought that was crazy! Why would you come all the way up here and only want to see one thing?
Another thing I am exploring right now, and I believe has a lot of potential, is developing Russian teaching combined with tourism. One reason is because Moldova is nice and most people don't know about it, and the other one is because it is, actually, very cheap. Moldovan people complain that there is no money, that everything is expensive, and it's true, because the salaries are very low here. Now, if you come from the Netherlands with a very good purchasing power, you'll find Moldova extremely cheap, compared to other destinations.
Moldova has very good doctors as well. I've spoken to people, and I know that the dental care you can get in Moldova would be the same as what you can get in France or Germany, but four times cheaper. It's another thing you can think about.
A: Could you explain what is the role of Blockchain for Tourism 2.0, in easy terms?
M: That is a very important question. Blockchain is an area of interest, it's something I have researched and published articles about. It's really something very large that I'm interested in. At first, it all started with Bitcoin. It's not just about Bitcoin, it's about the technology behind Bitcoin. A British guy currently staying in Moldova has a big project here. In fact, he had a very successful experience on a Greek island about 2 years ago. There was a big turmoil in Greece, people were talking about the exit from the European Union. Finally, they saw the problems, but it was a big mess. So what he did, he went to a Greek island and introduced the cryptocurrency based on blockchain through just tourism – as an experiment. This cryptocurrency would be accepted by hotels, restaurants, tourism service providers, and there would be no fee. People would save money thanks to this cryptographic technology… You could transfer money without paying the fee. You pay very high fees when you transfer by credit card, for instance, when you travel abroad. This guy obtained a very good result on this island, where he introduced the blockchain-based currency. You need two things: you need people to work together as a coherent ecosystem, and this is exactly what tourism is about. Nowadays, you just have individual and separated elements. There are hotels, restaurants, guides, travel agencies. Everybody is working separately. If you could introduce a crypto-token – which would be accepted as a parallel currency – this could redefine tourism and, it would bring a lot of media exposure. There would be people that would come to Moldova because they're curious. For example, a lot of people travelled to the island where the clip 'Despacito' was filmed (editor's note: Porto Rico) – just because of the popularity on the internet. I'm not saying we should be superficial all the time, but sometimes you have to play with the marketing trends, the social media, so that you can create some kind of novelty. I think it would be interesting for people. The only people who go to Moldova nowadays either have a friend there, or are a bit adventurous, curious.
A lot of people interested in History come to Moldova as well. Moldova has a very rich history. There are settlements in the North of Moldova, and these settlements come
from one of the oldest civilizations that has ever existed in Europe, the Cucuteni civilization, around 7000 years ago. This civilization was, in fact, extremely advanced. I know someone who was doing her PhD in archeology, and she excavated some remnants of this ancient civilization. Those were very intelligent people, the most advanced, considering the level of technology they had at the time. The way this civilization disappeared is very mysterious as well. It's a bit like in the Bible, there could have been a natural disaster, a catarstrophe – it's very unclear under which circumstances this civilization disappeared.
Click here for more about the Cucuteni civilization.
It's not just the 20th century and the Soviet Union that attract tourists interested in history. A lot happened in the Middle ages as well, or around the Stefan cel Mare time. It is a very deep belief to me, that a lot of Moldovans are very critical about their own countries because of all the political problems. Most of the time are not aware of their own heritage, their culture. Surprisingly to me, a lot of Moldovans haven't even visited their own country. On my second day in Moldova, I was in Tipova. Talking to some people later who've lived in Moldova forever, and they told me they'd never been to Tipova. And it's a very nice place in your country. How can you promote your country if you don't know it too well?
A: I'd like to talk more about poverty and corruption in Moldova. What way do you believe in, that would get Moldova to consolidate the rule of law? What "propels judicial nihilism and corruption in Moldovan society?"
M: May I ask what you're studing in the Netherlands?
A: It's called Interactive/Media/Design, a conceptual art-related subject.
M: So you're not a law student. The question you asked me is very difficult. How could we consolidate, strengthen the rule of law? You said it very well, Moldova is a very young country – 26-27 years old, the problem you have in Moldova is the same problem a lot of transition economies have: high levels of corruption. One could find the same problems in a lot of similar economies. With more economic grouth, with more economic prosperity – there would be less corruption. But this is only in the long term, so the question is, how could we improve the situation in the short term at least, knowing that it's a difficult problem, because corruption in Moldova is a big problem. You asked a question about Blockchain, and I should've added something. Blockchain has some applications for the e-government, and also, more transparency in everything: for public services, in public life etc. What I think Moldova needs is more transparency about politicians. They have vested interests, and it could be that blockchain technologies could help out here. Say, you use blockchain for publicizing information related to politicians, especially politicians involved in previous elections, and see if they have any potential conflict of interest. You could see, for example, if they have a contract with a big company. One could use digital technologies, like blockchain, to generate more transparency. It would be a step in the right direction. I see that a lot of people vote for politicians for very superficial reasons. And this is what happened last year, in 2016 – people being disappointed with the EU movement and decided to look backwards, up to the Russian standards. If people reflected more upon this, they would understand it's not as simple as it seems. People need to create a more transparent environment and know exactly who they're voting for – the ideas they are going to present in the parliament. 
A: I'm not sure whether you've read "Society of the spectacle" by Guy Debord, but he wrote a lot about the political spectacle, comparing the authorities to some sort of 'pseudo-stars.' He said "The spectacle exists in a concentrated form and diffuse form depending on the requirements of the particular stage of poverty it denies and supports."
Unquestionably, the Moldovan authorities manipulate people in any way they can. If you agree with that, what is the reason this whole spectacle is happening? Why have people become hopeless and inactive in what comes to being part of a community and fighting for a better country?
M: Thank you for this question. One of my best friends who I'm collaborating with for this project, is a journalist here. She told me, many times, that there isn't really any independent journalism in Moldova. People have tried, and failed – because of the lack of financial resources. The media is politically controlled, and so a lot of people are extremely passive. A thing which is very sad about Moldova is the divide between people who live here and the diaspora. When you go abroad you get to interact with other cultures, other people – it opens your mind. A lot of people in Moldova have a very narrow mindset, and this is very easy to understand. They have a life which is very difficult, they may be making around €250 a month, so when they go back home in the evening – they're tired, they have to look after their children, their household. They turn on the television – they don't really have the energy, the strength to go further than that. I know there are some people who are trying to do this – people with a more critical perspective. These people should really be given credit for trying to open minds and eyes of the masses. Poverty turns it into an extremely slow process.
When I came to Moldova, about to establish myself, I've arrived on September 4th 2015, and 2 days later you had the biggest demonstration ever in the history of your country. Chisinau had more people on the streets than on Independence Day in 1991. I think it was around 100.000 people, and that was a big movement. Through the winter, there were big protests in front of the government building. I thought that, maybe, there was going to be a similar scenario – like you had in Ukraine, with Maidan. I thought people were going to revolt, rebel against the government. And what happened was… it faded away. Everything went back to normal. People were resigned, I think. People – they can't just spend 6 months in a tent, in front of the parliament. They need money, they have children… It's just an economic necessity that brought people back to where they were. In fact, I don't think anything has really changed, the appearance perhaps – on the surface. And this is sad, people are victims of their own economic conditions. There was a nice window at some stage, for people who want to change society. But this window is not really effective. I'm glad it didn't turn into a similar movement as in Ukraine, because what happened in Ukraine was very violent. There was bloodshed, and I did not see Moldova as a country like that. It's a very divided country. You have Russian speaking people, Romanian speaking people… Turkish speaking people (editor's note: Gagauz), and so on – but it's not a violent country. I'm glad that in spite of the problems you had, you didn't take the same route as Ukraine, because the situation hasn't improved much in there ever since. What Moldovan people need is to get more education. Education is another big problem in Moldova. It needs better education, better paid teachers, so that people have a more constructive criticism about what is going on around them. It's more of a long term thing.
Getting back to my topic – it's very important for your country that more foreigners go there. Of course, tourists are going to bring money, but they're also going to bring in ideas by interacting with the locals. That's something that could really help your country.
A: What would be an advice you could give to the Moldovan diaspora as well as the people living in Moldova in order for them to contribute to the country they hope for?
M: There are lot of different people in diaspora. It isn't one whole mindset. There is something I wrote in my papers: it is about the future of Moldova the diaspora has a key role to play in. Diaspora may be the most decisive force for the future of Moldova. We were talking about technologies. What diaspora has to do, is try and be more united, try to be better connected on a platform, and thus, better organized. Diaspora needs to have a voice in the domestic affairs.
Today, the diaspora isn't very well represented. I don't think the voice of diaspora is very powerful. Using a platform-based technology would get diaspora to speak with a common voice in a way that is more coherent and powerful. Right now, you have Moldovans living almost everywhere in the world. Every country has a consulate, an embassy, and there is a need of organizing everything at an international level. I like Moldova.org a lot. I think you are doing something in the right direction. The platform you have is, in fact, a very powerful instrument. What you do – you are trying to inform people. My objective is trying to arouse interest about Moldova as a first step and bringing people to Moldova as a second step. It may sound like a foundation, but my project contains a private component, which is business, or profit-oriented. It's ambitious, because it's a big project, but I like to be optimistic, regardless of the problems and difficulties.
Access the Moldova Tours 2.0 website here.
Further readings: