Mass Exodus from Moldova, the Fastest Shrinking Country in the World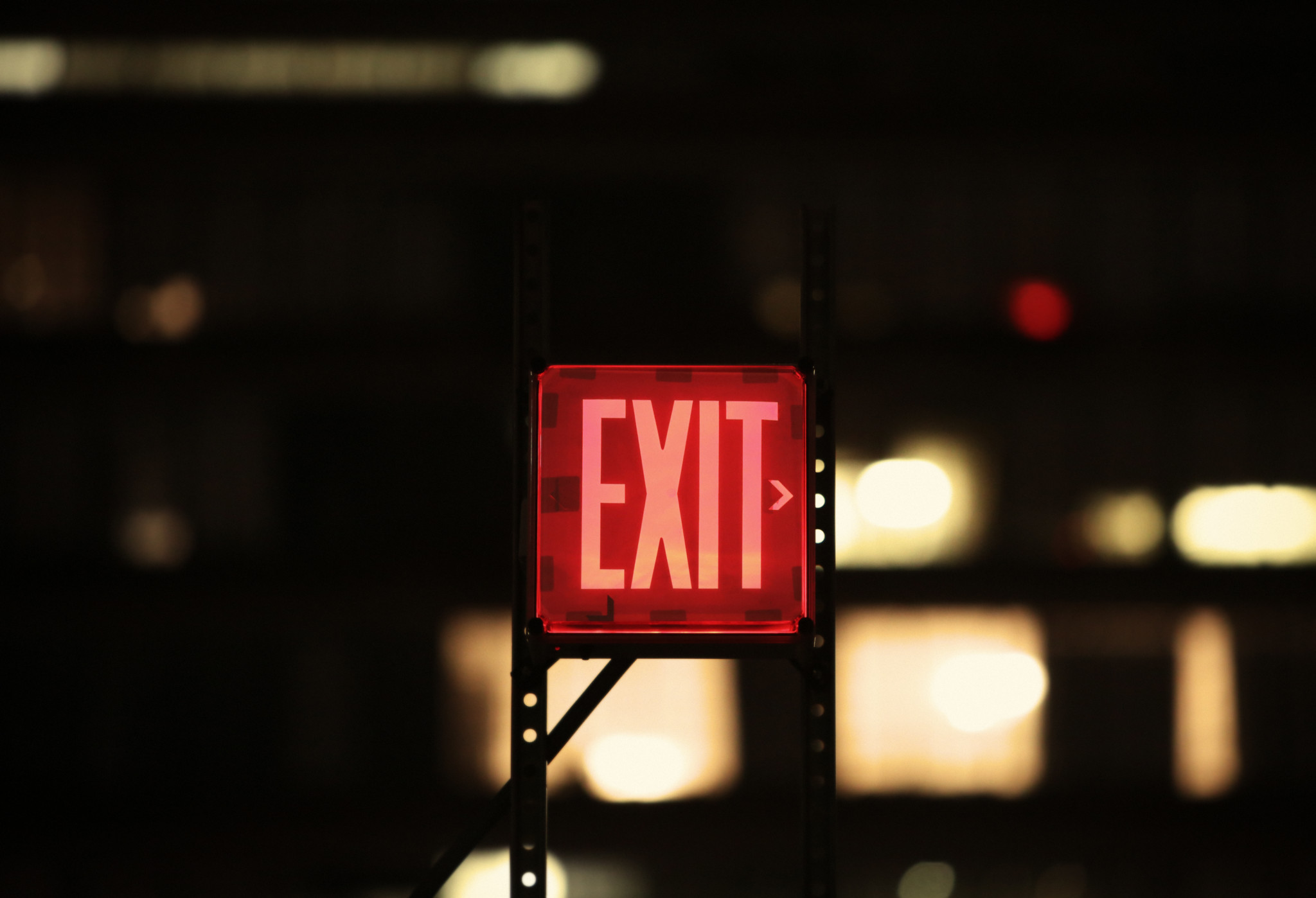 CHISINAU, Moldova — On a rainy October day, two years ago, Oleg Bumbac, 29, landed at Luton Airport, in southern England. While walking on the airstairs, dressed in a blue business suit, Bumbac realized that he left Moldova for good.
"I felt a bittersweet feeling of guilt and excitement. I did it, I said to myself," remembered Bumbac. After six years of medical school and four years of working as an emergency doctor in Moldova, he realized that he couldn't live anymore with a salary of 134 Euro a month. He needed to leave.
Bumbac is not the only Moldovan fed up with the country enough to move away. More than 15 percent of Moldova's population, some 550 thousand citizens, currently live outside Moldova, according to Civis Centre of sociological, political and psychological investigations. The total number of migrants translates into a third of the employable population while every fifth of them is actually a highly qualified worker (teacher, doctor, economist or engineer). According to BBC, four people exit the country for a better life every hour, making Moldova the fastest shrinking country in the world.
Moldova is now at a crossroads. After almost twenty years, the country faces the first direct presidential elections. On Nov. 14, the day after the second round, pro-Russia candidate Igor Dodon or pro-Europe rival Maia Sandu will officially become the head of state. If pro-Russia candidate Igor Dodon wins presidency, Moldova could forge closer ties with Russia again. Meanwhile, Bumbac will vote for a European future in the heart of England. "In the first round, there weren't enough ballots. I am afraid that not everyone will be able to vote on Nov. 13, but I am so moved. Moldovans across the world are gathering together to choose their president," said Bumbac .
From Moldova to England
Oleg Bumbac was born in a small village, surrounded by vineyards and fruit gardens, called Hajdieni in northern Moldova. He graduated the lyceum in Glodeni city, where he edited a local newspaper with a close friend. As a child, Bumbac loved to study and was the teachers' first candidate for different academic competitions. After graduating school, the boy decided to become a doctor, so he moved to Chisinau, the capital of Moldova. "The admission contest was fierce. More than fifteen candidates competed for each place," Bumbac said. Yet, he managed to get a state-funded scholarship at the Faculty of General Medicine.
After six years of challenging studies, Bumbac got his first job as an emergency assistant in the Municipal Emergency Hospital. "I didn't expect it to be easy, but it felt impossible. I don't remember days when the emergency kit had everything it was supposed to. I had the most important medicine, but the kit was never full." Meanwhile, in 2013, Bumbac's salary was about 100 Euro for ten 24-hour shifts per month while the living wage (the minimum income necessary to meet basic needs) was 98 EUR. In order to survive, Bumbac used to take more shifts. "Of course, I chose the cheapest rent. But to be able to pay even that, I had to take 15-18 shifts every month. Sometimes, I had to stay for 48 hours straight, because there were not enough doctors, which also happened frequently," Bumbac stated.
Even employed as an emergency room doctor, Bumbac didn't receive more than 130 EUR. According to him, every emergency medical team should have at least one doctor and two to three assistants, but these teams were never complete. "So I had to respond to the patient's request completely alone. A lot of pressure was put on the doctors. And, of course, in these stressful conditions, I was not allowed to make any mistakes," said Bumbac.
The idea of leaving Moldova was always in the back of his head. "A lot of my colleagues had left and I was so tired to live slightly above minimum wage. I wasn't able to buy clothes, books or to travel anywhere," said Bumbac. He managed to survive because of his mother who also left the country and started working in Greece in order to help the family. For more than 15 years, she cooked pastries and taught Russian language. "She was my help, I wouldn't have made it without her," said Bumbac.
During the following six months, Bumbac passed through a lot of interviews, collected recommendation letters and prepared for the big journey. When he was told that he had gotten a job at a private hospital in England, he needed a few minutes to realize his life was about to change drastically. "I had very mixed feelings. I left my job with a feeling of guilt, because I was leaving my colleagues behind, amazing doctors, who are not guilty that the medical system in Moldova is ruined. But I was also so excited! I knew it was going to be huge," said Bumbac.
Two years ago, on Oct. 16, Bumbac passed for the first time the threshold of the British hospital. "I was excited, but also very stressed. I had to prove that I am a good doctor if I wanted to stay. I even took a small bag because I didn't know what this unbelievable journey would bring," said Bumbac.
Now Bumbac lives in London and is the hospital's doctor on call. Every day, he supervises up to 60 patients or more, responds to all kinds of emergencies and works with his patients' physicians on their follow-up treatment. He talks warmly with his patients about Moldova. "I even have this prepared presentation. It sounds like this: Moldova is a tiny country between Romania and Ukraine. It has the biggest wine cellars in the world and the tastiest wine in Eastern Europe," said Bumbac like talking to an invisible camera. At work, on his desk, he keeps a small traditional clay bell. "It has Moldova written on it and it has this small vine leaf as the bell clapper, so that I don't forget where I should return," he said.
No wind of change
On 7th of April, thousands of demonstrators claimed that 2009 parliamentary election results were fraudulent and gathered in major cities of Moldova demanding a recount, a new election, or resignation of the communist government. In Chisinau, where the number of protesters rose above 30,000, the demonstration escalated into a riot. On this day, Bumbac protested peacefully in the center of the capital. "I am not a rebel. I couldn't throw stones, but I was on the side of those who did, because that communist government deserved the stones. Unfortunately, the change that we had brought [the pro-European parties] didn't fulfill our expectations for a bright European future," he said. At these presidential elections, Bumbac thinks that Moldova has a chance to start over. "Watching the debates, I realized that Igor Dodon is a rasist, intolerant person. Maia Sandu is the only honest candidate, that has a plan on fighting the corruption', said Bumbac. "If we don't win this battle, I sincerely don't see any perspectives in Moldova for now," he said.
According to a national survey, conducted by Magenta research company in March 2016, 83 percent of citizens of Moldova think that the country is going in the wrong direction while 60 percent of Moldavans claim that they are worse off than they were last year. On top of it, 74 percent are convinced that the situation will either not change or will become even worse.

Vitalie Varzari, a local consultant at the International Organization for Migration believes that "the lack of trust in the state institutions, the disappointment in the society and the country encouraged migration." On the other hand, Ruslan Sintov, sociologist and director of Civis Centre of sociological, political and psychological investigations, is convinced that the effects of the disappointment are yet to be seen. "If the economic situation in the country does not get better, people will continue to leave. According to our surveys, another 100 thousand citizens have intentions to leave Moldova in the next 12 months. Moreover, the number of those who took all their family members with them doubled during the last two years," Sintov affirmed.
Ruslan Sintov, sociologist and director of Civis Centre of sociological, political and psychological investigations. Photo: Victoria Colesnic
Vitalie Varzari, local consultant at the International Organization for Migration. Photo: Victoria Colesnic
Experts agree that the most frightening phenomenon is the unwillingness of the citizens to return. "If in 2012, the migrants were saving money to buy a house here, now the number of those willing to invest in real estate in Moldova is decreasing dramatically. If in 2013, 40 percent of migrants were interested to invest in Moldova, then by now, this intention has shrunk by a third," Sintov continued, explaining that it all comes down to the $1 billion embezzlements. "The decision to leave the country is a difficult one, so we can't expect a massive and quick response from the population, but we are convinced that even more people will leave Moldova, if nothing changes."
Bumbac sees his leave as a form of protest against the reality in Moldova. "What else can doctors do? If they quit, they will starve. If they change the job, they will lose their profession. So the only solution is to leave the country. This is the only way to attract the government's attention. People will suffer, but then again they already do. The protests don't work. People stayed in the streets for almost a year and nothing changed," recalled Bumbac the large scale anti-corruption demonstrations in Moldova during 2015.
However, Bumbac is one of the few willing to return someday. "I think I will stay in the U.K. for the next ten years, but then I would like to come back and implement the things I learnt. I still feel indebted to our medical system that formed me as a specialist". The man recognizes that he has no idea how he will be able to do that. "Probably, I will have to save money so that I don't need to survive with Moldova's salary. You know, I realized that managing to live in Moldova is actually a luxury," added Bumbac and chuckled, looking through the window.
(Update) Coronavirus: the State of Emergency will be replaced by a Public Health Emergency after May 15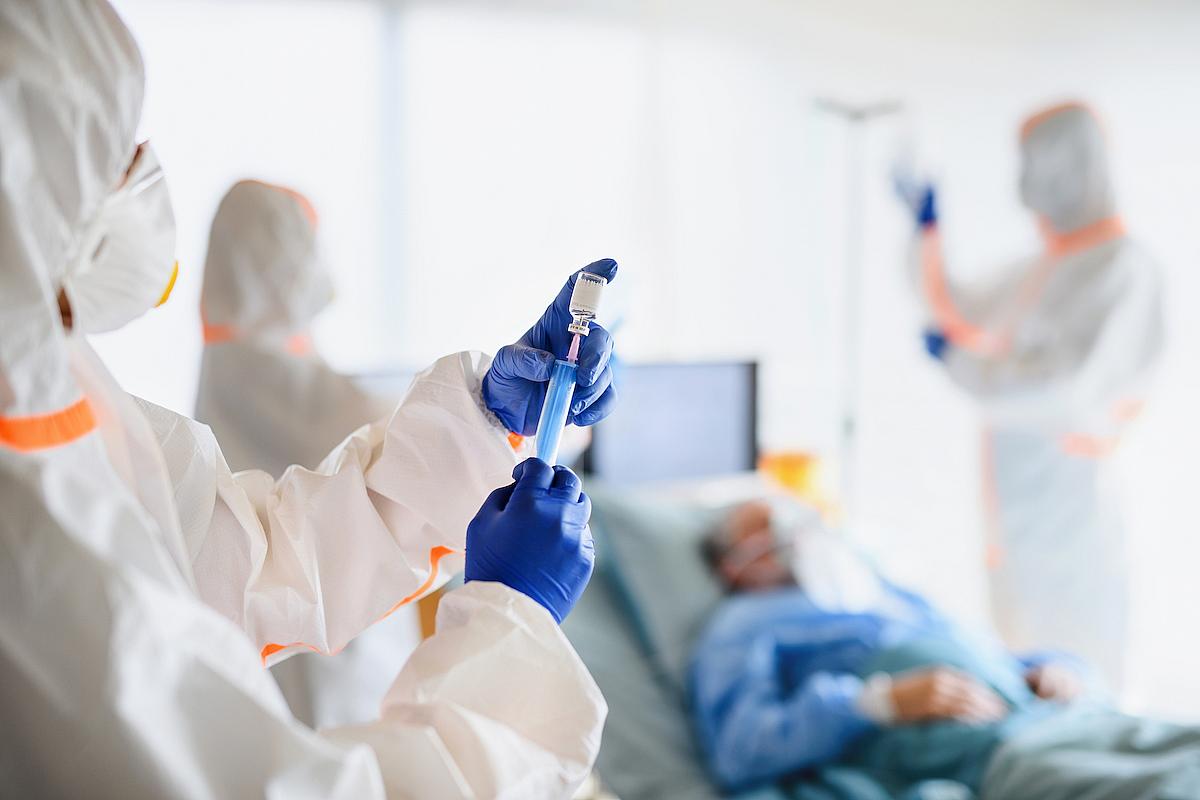 The State of Emergency in the Republic of Moldova is lifted on May 15. Starting tomorrow, the National Extraordinary Public Health Commission will start its activity with declaring Code Red in the healthcare system or a so-called Public Health Emergency on the territory of the whole country. This was declared by President Igor Dodon after the meeting of the Supreme Security Council.
According to the president, all the responsibilities regarding COVID-19 restrictions necessary during the pandemic crisis will be handed over from the Commission for Emergency Situations to the National Extraordinary Public Health Commission, which was newly created.
Ministry of Health, Labour and Social Protection, Viorica Dumbraveanu, emphasised the need to maintain the same public health measures after May 15, in order to prevent the spread of COVID-19 virus infection and ensure the protection of citizens, as it is declared in a press release of the Minister of Health, Labour and Social Protection (MHLSP).
Prime Minister Ion Chicu announced that the state of Public Health Emergency could remain in force by June 30, as per the request of the National Public Health Agency. "It can be even shorter or longer. We will decide according to how the events evolve," said the head of the executive. According to him, the new state of emergency concerns only decisions and actions taken in the healthcare industry.
According to the latest official decision of the National Extraordinary Public Health Commission, the Public Health Emergency is established for the period May 16 – June 30 and encloses restrictions concerning kindergartens that will open after June 30; the markets in Chisinau and Balti – after May 31; playgrounds and stadiums – after May 31; general, vocational and university education institutions – after June 30; forests, parks, alleys, beaches for groups of more than 3 persons – after June 30; shopping centres – after June 30 (except groceries and pharmaceuticals units located in the same building), barber shops and dental offices – after May 16, outpatient medical activities – May 16.
At the same time, it is mandatory to wear protective masks in indoor public places.
The restrictions regarding regular flights, regular passenger air charters, international rail routes, regular, special and occasional road transport of passengers are still maintained until June 30, with gradual relaunch depending on the epidemiological situation.
The access of foreign citizens and stateless persons is forbidden on the territory of Moldova until June 30, with the following exceptions:
family members of the citizens of the Republic of Moldova;
persons holding a long-stay visa, a residence permit or a document equivalent to a residence permit issued by the authorities;
persons being on business trips, proved by a visa, residence permit or other equivalent document;
members of diplomatic missions and consular posts accredited in Republic of Moldova, of international organisations / missions, as well as members of their families or personnel who provide humanitarian aid;
passengers in transit, including those who are repatriated.
Persons who enter the Republic of Moldova during this period will have to fill in an epidemiological form, as well as a declaration on their own responsibility to comply with the self-isolation regime of 14 days in determined places. More decisions and provisions can be found here.
According to the most updated data provided by the MHLSP, there are 5553 confirmed cases of coronavirus in Moldova at the moment, including 2228 cases of people who recovered and 194 cases of death. On March 14, there were 147 newly confirmed cases, while the record number of new cases (252) was recorded just 2 days ago, on May 13.
Photo: Romania Insider
Report// Moldova encounters limited information, equipment, human resources and funds during the pandemic period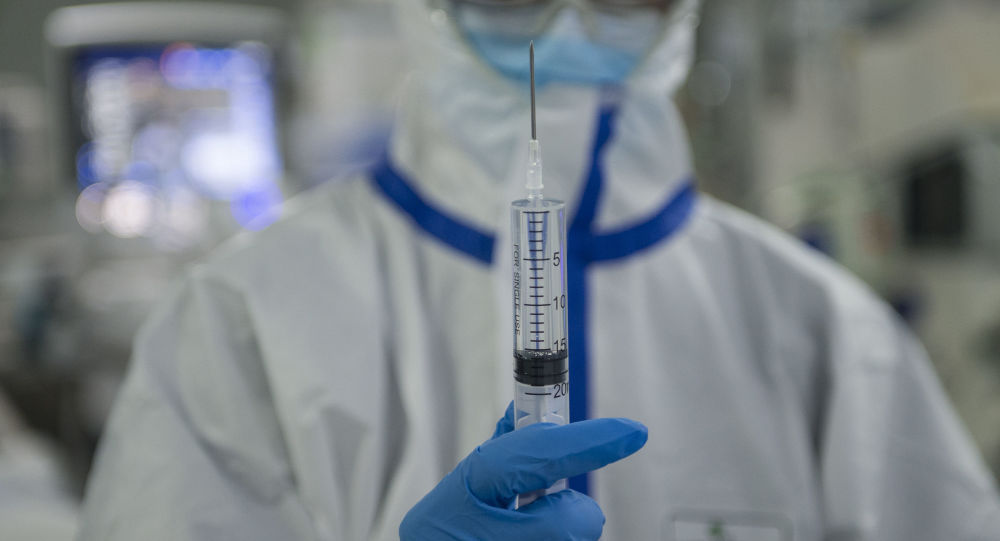 "The preparedness stage for this pandemic was covered by fragmented actions and did not ensure a fast and full response to this emergency outbreak. The collective responsibility approach, lack of defined timelines, lack of designated resources creates difficulties in the crisis management process and generates multiple undesired outcomes." This was one of the provided conclusions of the WatchDog.md Report, implemented with the support of National Endowment for Democracy.
The report analysed the healthcare system readiness and the Moldovan authorities' response to the COVID-19 pandemic.
The pandemic plan of the Republic of Moldova was approved on March,13, covering all important areas for preparedness and response. According to the report, the level of COVID 19 pandemic risk was defined as high. However, the highest risk areas were not mentioned and the risk mitigation measures were not described, as the report specified.
The plan contained three case scenarios. "The scenario number 2 was activated on March 24, after reaching the level of 100 positively confirmed patients." At the end of April, scenario 4 was activated in Moldova, which basically wasn't initially mentioned in the plan, whereas the updated version of the plan wasn't publicly available at the moment the current report was published.
The report revealed that the quality of the response to this pandemic outbreak was influenced by the "low level of awareness of the pandemic emergency on the top level of management of the healthcare sector."
"The delay in the elaboration of the response country pandemic plan leaded to the delay in the decision-making process and generated several delays in execution of many important action items."
As a consequence, the delayed actions limited the power of control over pandemic spread in some areas and increased the risk of contagion, especially in the case of healthcare workers, police and custom staff.
There is lack of visibility on the available human resources in the country, for all categories of the healthcare workers. Furthermore, the analysts found that the bio-security of healthcare professionals was mentioned in some orders of the Ministry of Health, Labour and Social Protection (MHLSP), however it was not supported with clear guidelines and standard operation procedures (SOPs) in order to protect the medical personnel from contamination.
In addition, the travel restrictions, movement restrictions, quarantine, and social distancing measures that were applied "are efficient in conditions of the strong adherence to the rule and require the high level of trust between community and state institutions." The report assessed that the process of self-quarantine applied by persons who returned from countries with high-risk of contagion was not properly controlled at the level of primary care.
Another important limitations of the Moldovan healthcare system were low number of available tests along with the limited testing capabilities, as well as limited capacity for the intensive therapy care the medical facilities in Moldova have. "Requests for
ventilators, consumables and some equipment, specific to intensive therapy care department, was disseminated in the public space. All these requests and information about public procurement processes serve as an indicator, that the vital needs were uncovered at the moment of pandemic launch in Moldova."
Still, the biggest issue the Moldovan healthcare system faced was the protection of healthcare workers – the lack of protective equipment, disinfectants, institutional SOPs, guidance and funding for coverage of these needs. "The high number of contaminated healthcare workers leaded to lockdown of some hospitals," as WatchDog.md reported.
"Moldova needs support to develop the core public health capacities to prevent, detect, prepare for, and respond to any disease outbreaks."
In this regard, health facilities would need to increase their capacity for large-scale isolation of patients with highly transmissible respiratory diseases, as the experts' community recommended in the report. "The communication with the public, partners, and intermediaries as well as between key organisational stakeholders continues to be an important area for strengthening preparedness and response. Without strong, accurate communication efforts, no amount of planning, intervention, or response is likely to be highly effective in the response to a pandemic," is also mentioned in the report.
"The comprehensive information about pandemic situation is missing, very fragmented, and often confusing for a large audience."
What's also needed, is a system to enable the collection, analysis, and dissemination of surveillance data – an essential tool for identifying and understanding patterns and drivers behind a wide range of health threats, according to the document.
While international reports on pandemic outbreaks mentioned the presence of more than 5 Intensive Care Units (ICU) beds per 10 000 population as one of mandatory criteria for the country reopening, there are only 500 ICU beds for 2,6 million people currently in Moldova. "It is urgent and important to focus on the upgrade of ICU in Moldovan hospitals."
The outstanding report included also calculations on needs of resources required for this emergency situation recovery stage and for an eventual second wave of the COVID-19 pandemic. These include the following:
35 000 medical workers would need 7 million antiviral protective screens, 140 million pairs of gloves, 7 million FFP2 and FFP3 protective masks and 7 million protective suits for a period of 100 days of active pandemic outbreak;
the renovation of 36 infectious department from the country would need a total estimated budget of 1.8 million euros;
The intensive care units from Moldova would need a long-listed upgrade of equipment, including 800 beds, 800 ventilators, 800 monitor systems, 100 intubation systems, etc. as a minimum calculated for a population of 2.6 million.
Photo: AFP 2020| STR
Meaningful figures regarding the COVID-19 pandemic in Moldova and why it is so important to talk about them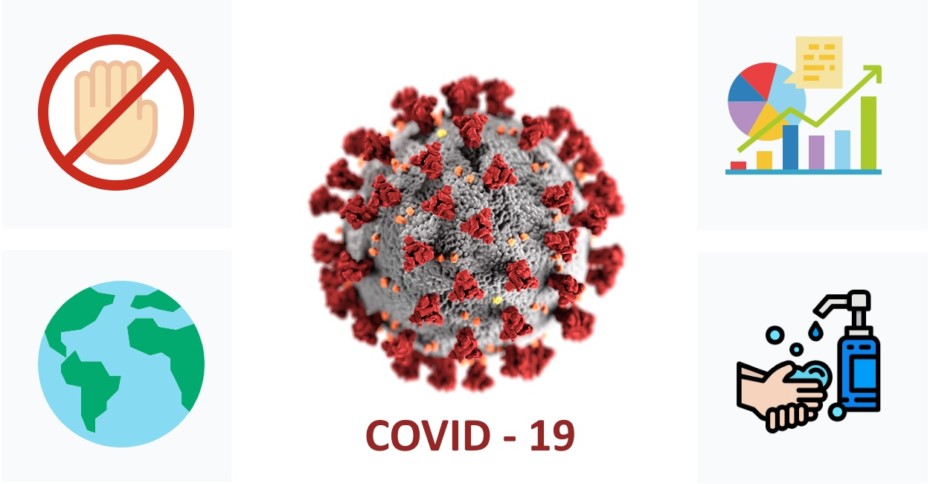 Now that the COVID-19 pandemic presence in Moldova is more than one month and a half old – the first case was officially confirmed on March 7 – the most important figures related to the pandemic can be spotted and analysed as relevant data to learn from.
Let's begin with the big picture: according to the most updated data provided by the Ministry of Health, Labour and Social Protection (MHLSP) of the Republic of Moldova, there are:
3304 confirmed cases;
825 people who are recovered coronavirus patients;
140 cases of patients suspected with COVID-19;
94 cases of death due to the virus;
and 39 662 persons who are currently  under medical supervision.
The distribution of confirmed cases for the top 10 most affected territories is as following: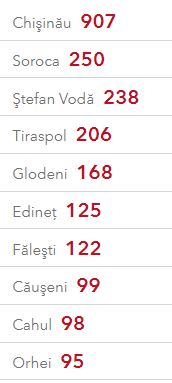 The highest daily number of cases was registered on April 25 – 194 cases, while the weekly growth of confirmed cases is about 800 at the moment. The overall tendency can be observed below:
The groups who are at higher risk for severe illness are those aged between 50 and 59 years (750 infected persons), 40-49 years (573 cases) and 60-69 years (540 cases). The average age of people infected with the novel coronavirus is 47 years. 58% of them are females and 56% are represented by people who are residing in urban areas. 133 cases or 5% of the total cases are imported cases.
According to the forecasts made by the MHLSP, the total number of confirmed cases could reach 5 635 in mid-May, if all restriction rules are followed. In case the pessimistic forecasts become true, there could be 31 777 confirmed cases by the middle of May.
See also: What's next? Optimistic vs pessimistic projections for the pandemic evolution in Moldova
As of April 24, there were 1 260 413 confirmed cases of coronavirus across the whole of Europe, as of data provided by Eurostat. While Luxembourg has the highest incidence of coronavirus cases among its population –  608,8 cases per 100 000 people, followed by Iceland – 513.42 cases per 100 000 inhabitants and Spain – 456.56 cases per 100 000 people, Moldova has an incidence of COVID-19  cases of 72.21 cases per 100 000 persons. The figures can be compared using the chart below.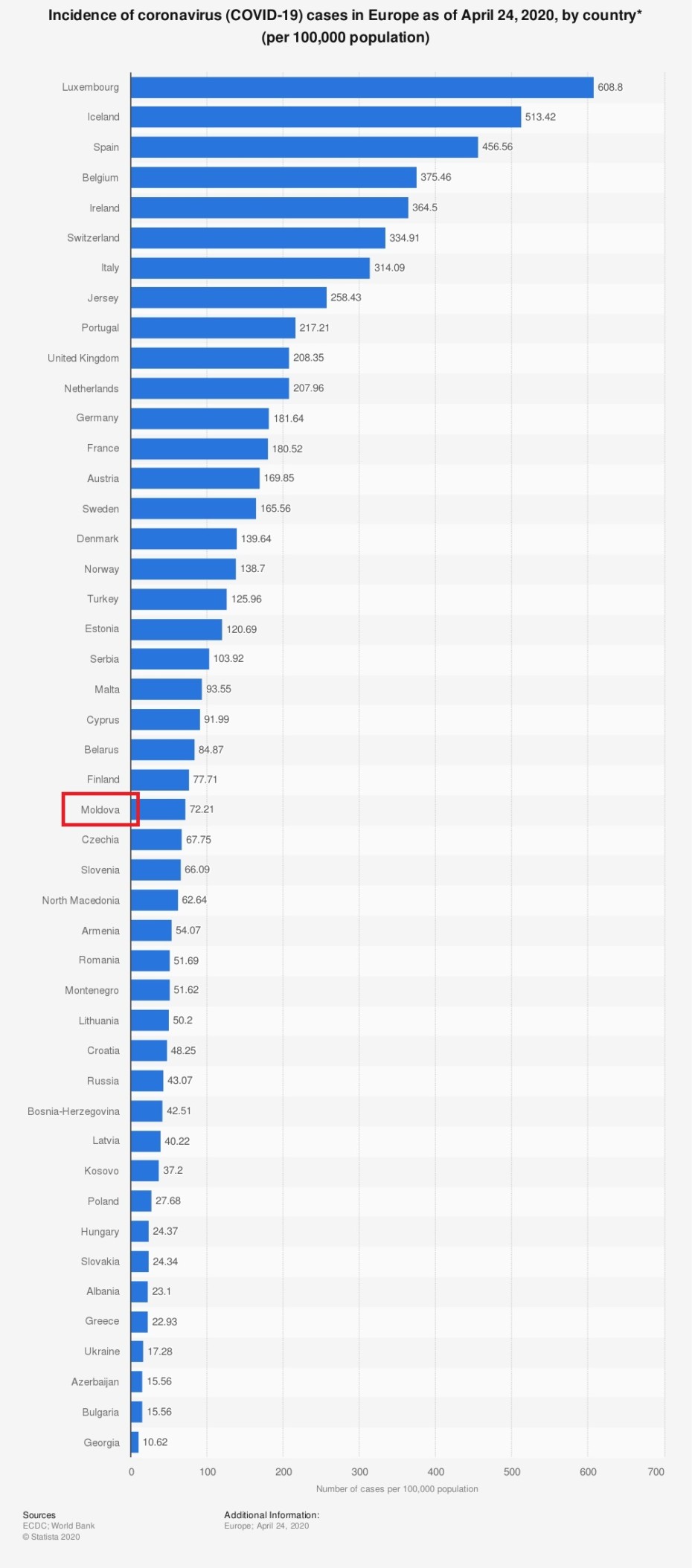 At the same time, the mortality rate in the Republic of Moldova, according to official statistics of the country, is 2 deaths per 100 000 people, that meaning 2.8%.
Still, the most stringent problem of the country at the moment is the low testing rate. Until April 22, 14 055 tests were carried out, out of which only 1 852 were repeated tests. The confirmed cases rate among the suspected cases is 20%, as official data specified.
The historical data shows that the more tests are carried out, the more new cases of contagion are discovered in the Republic of Moldova. The importance of conducting as many as possible tests is proved by the below chart as well, which presents the daily number of carried tests and the share of obtained positive results.
Another problem is that the majority (98%) of people who got infected have at least one comorbidity condition. Comorbidities are risk factors for severe compared with non-severe patients. Therefore, persons that have cardiovascular diseases (78% of the infected persons), diabetes (30%), respiratory diseases (25%), kidney diseases (21%) or liver diseases (11%) are at higher risk of developing a severe form of illness.
Among the hospitalised persons, 215 are in serious or critical condition, 555 in mild condition, the rest of patients being in satisfactory condition.
The basic reproduction number (R0) of COVID-19 is 2.6;
Average incubation period is 6 days;
2 out of 10 infected persons are

medical staff

(635 medical workers were infected between May 8 and April 21);
The representatives of the MHLSP informed ZdG that there are 3571 medical workers at the medical institutions that are involved in providing medical care to patients with COVID -19, out of which 754 people suffer of chronic diseases. Most of these persons (494 persons) are aged 60 and above.
See also: Medical workers in the limelight – talking about the flaws of the healthcare system
In 2020, the Republic of Moldova allocated an amount equal to 4.41% of its GDP for health sector, according to a study conducted by IDIS Viitorul. The country recorded the worst performance in Europe regarding health expenditure. In 2020, about 195 euros per inhabitant is spent on health, which is 14 times less than the European average.
Today, April 25, 194 new cases of infection with the new Coronavirus were registered, after processing 1024 investigated tests. All cases are of local transmission.
Photo: UNICEF| Moldova