The impressions of the US Ambassador to Moldova after a visit to Balti city for the first time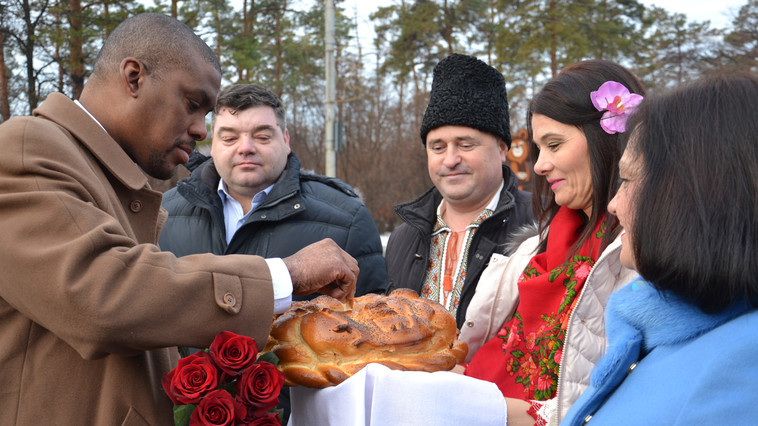 US Extraordinary and Plenipotentiary Ambassador to the Republic of Moldova, E.S. Dereck J. Hogan visited Balti this week for the first time. His Excellency has shared his impressions in a video, which is the first in the series of video messages that Ambassador Hogan will discuss with the citizens of Moldova, the representatives of the Embassy say, realitatea.md concludes.
Ambasadorul Hogan despre vizita sa la Bălți

În această săptămână Ambasadorul Dereck Hogan a efectuat o vizită de lucru în orașul Bălți. El și-a împărtășit impresiile în acest video, care este primul din seria de mesaje video prin care Ambasadorul Hogan va discuta cu cetățenii Moldovei. #AmbassadorHogan

Geplaatst door U.S. Embassy Moldova op Vrijdag 14 december 2018
In Balti, E.S. Dereck J. Hogan was greeted with bread and salt. The Ambassador met with representatives of local public authorities and political parties. Also, the Ambassador visited the Innovation Center, a USAID project that will provide students with access to IT training.
"During one of the tours, I learned more about the free economic zone in Balti and the advantages it offers to potential investors," Hogan said.
The Ambassador was impressed by Balti and the people he met. He admitted that he is looking forward to visiting other localities in Moldova and to talk with new people.
Moldova is in the top 10 countries with the highest cardiovascular mortality rate caused by poor nutrition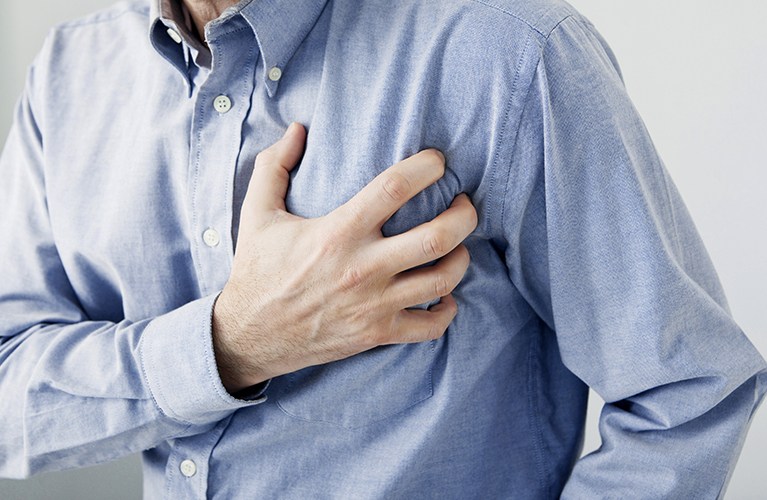 The Republic of Moldova is one of the top 10 countries in Europe with the highest rate of mortality caused by cardiovascular diseases (CVDs) that are attributable to inappropriate diets, according to a study performed by a group of researchers from several reputable German, Austrian and American universities.
According to the study, the top 10 countries with the highest cardiovascular mortality rate attributable to the dietary risk factors are post-soviet countries, namely Uzbekistan, Turkmenistan, Kyrgyzstan, Ukraine, Moldova, Azerbaijan, Belarus, Tajikistan, Kazakhstan and Russian Federation.
The research was performed to highlight the relationship between single dietary risk factors and cardiovascular diseases registered in the 51 countries that are included in the World Health Organisation (WHO) European Region from 1990 to 2016.
In the Republic of Moldova, the number of people that died of cardiovascular diseases caused by inappropriate diets reached 14 746 in 2016 only. Being reported as number of deaths per 100 000 population, it results in 328 deaths per 100 000 people. The highest number of deaths was registered in Uzbekistan – 394 deaths per 100 000 people and the lowest number is attributable to Spain – 43 deaths per 100 000 people.
Additionally, the study states that, in terms of single dietary risks, a diet low in whole grains is the leading risk factor for cardiovascular diseases, followed by low consumption of nuts and seeds, excessive consumption of sodium, a diet low in fruits and a diet low in seafood omega-3 fatty acids. Researchers claim that an optimised died can prevent every fifth premature death. According to the cited source, the Eastern Europe and Central Asia regions are the areas where the highest number of deaths related to cardiovascular diseases attributable to dietary risks were registered from 1990 to 2016.
The Prosecutor's Office is no longer required to submit the annual report to Parliament's plenary. Several NGOs are concerned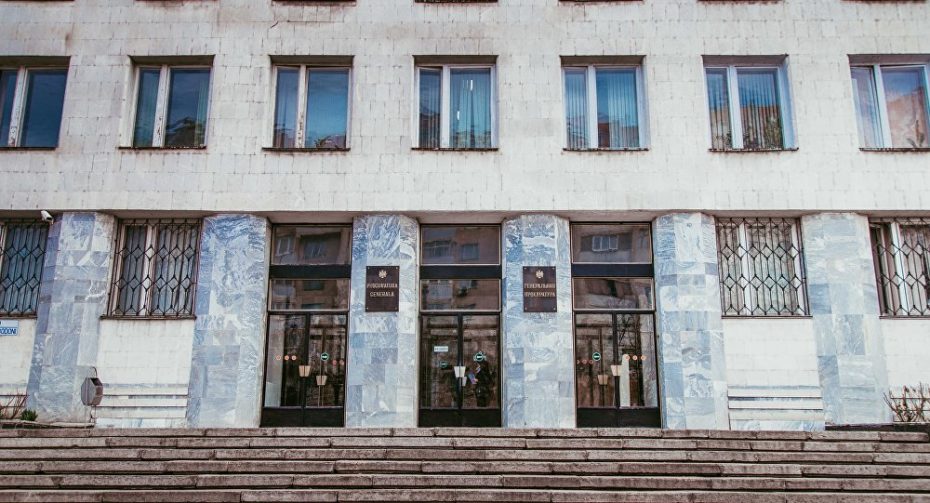 Several NGO's are concerned about the exclusion of the obligation to hear the Prosecutor's annual activity report in Parliament's plenary session and its publication on the official website of the General Prosecutor's Office.
This happened after, on January 4th, the Official Gazette published amendments to some legislative acts that excluded the provision that the Prosecutor's Report is to be heard in Parliament's plenary session, that is to made public and to be placed on the official website of the General Prosecutor's Office.
At the same time, the condition that the Prosecutor's reports should contain data on the impact of the institution's activity on the rights of individuals was canceled.
NGOs argue that our society risks not to be able to analyze the Prosecution's reports, as they are no longer published on the institution's website, which runs counter to the principle of transparency and access to information.
"We deeply regret that, through the amendment, the Parliament of the Republic of Moldova reduced the requirements of ensuring the transparency and accountability of the Prosecutor's Office towards the public, which can lead to the decrease of the citizens' trust in the independence and professionalism of the Prosecutor's Office and the undermining of the image of this institution" declared representatives of the civil society.
The signatory organizations strongly condemn the exclusion of the legal provision mentioned above, and demands the future Parliament to reintroduce the norm in the law on the Prosecutor's Office.
The declaration was signed by Moldovan Legal Resources Center (CRJM), Transparency International Moldova, Journalism Investigative Center (IJC), the Institute for European Policies and Reforms (IPRE), Amnesty International Moldova, the Human Rights Embassy, the Access-Info Center, the Independent Journalism Center (CJI), the Association for Efficient and Responsive Governance (AGER) , Association for Foreign Policy (EPA), Development Partnership Center, Promo-LEX Association, WatchDog.md Community, Center for Analysis and Prevention of Corruption (CAPC), Expert-Grup Independent Analytical Center, Institute for Development and Social Initiatives "Viitorul", and The Women's Rights Center (CDF).
Stories from Diaspora / Irina Madan: "I live between two worlds and I try to bring them together"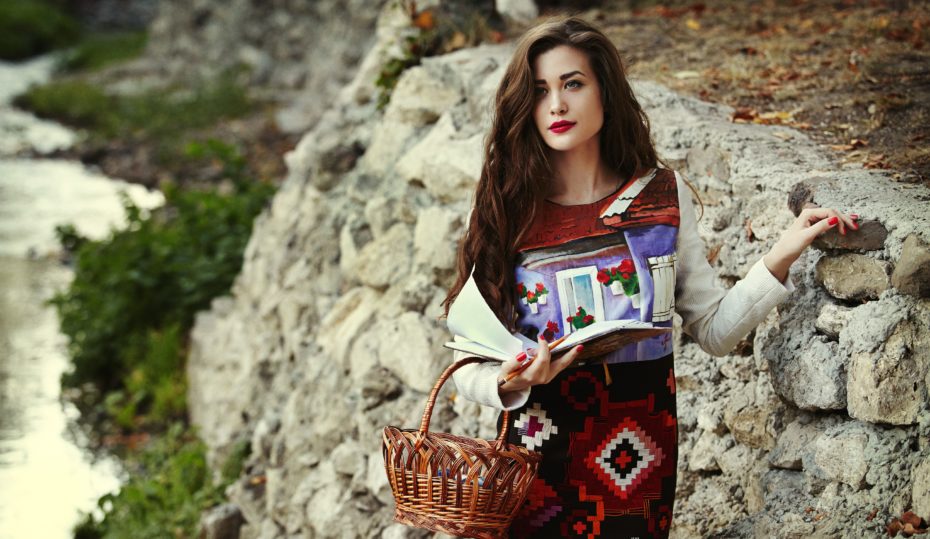 It's time for a new story from Diaspora – the series of articles meant to demonstrate once again that there are so many exceptional people from Moldova who can move mountains even though they are far from their homeland.
This is a story of a dedicated and extremely creative woman – Irina Madan who gave a new definition to painting. She blends fashion with art painting and spices it up with traditional ornaments brought from Moldova. Each of her works is a unique masterpiece.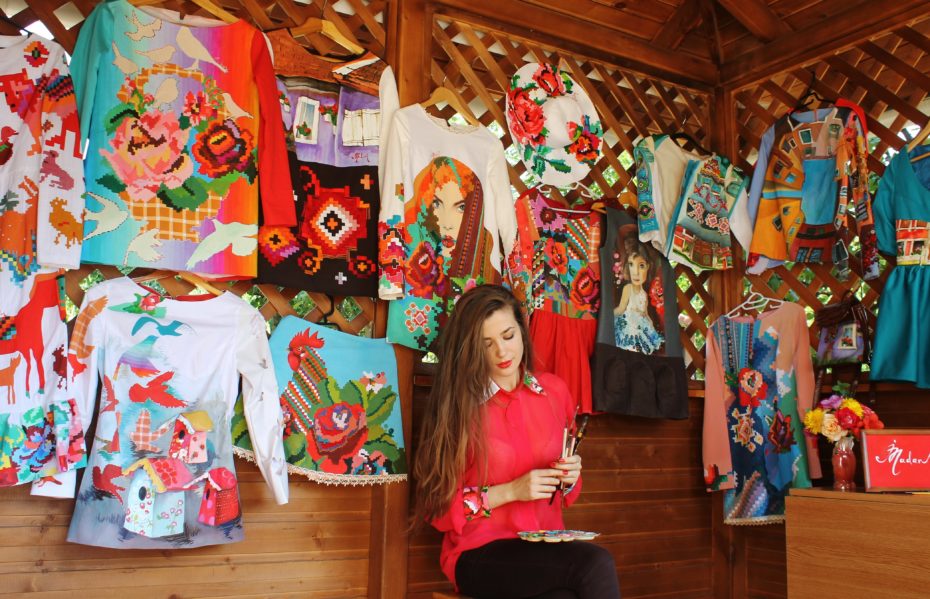 About the path to achieve her biggest dream
Irina is passionate about art and fashion design since her childhood. That was the moment when her talent started to crystallize. "I remember my favourite activity back then – drawing and making dolls' clothes," recalls Irina. She always wanted to learn professional painting but was given this opportunity only at the age of 19, when she took her first painting course in order to prepare for the entrance examination at the Academy of Arts in Chișinău. "The art education offered me the possibility to fulfil my childhood dream and showed me the path I want to follow," she says. During the 5 years of activity, she managed to accomplish a lot of her dreams and tried to enjoy every step to her biggest dream.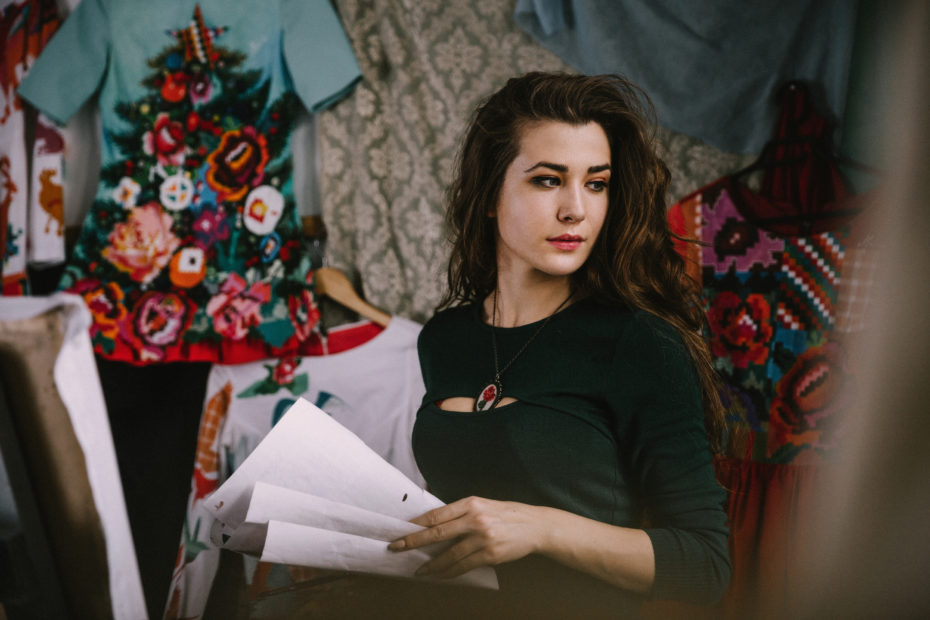 "I dream of having my own fashion house, go to the street and see happy people dressed in my painted clothes. I want paintings to be dressed all over the world."
About leaving home
It wasn't easy to leave Moldova and to move to San Diego, a city located in California, the Unites States. "I faced many difficulties in the US, but there were beautiful things as well. Every day is a new challenge as one must start it from scratch," states Irina. "San Diego is a truly artistic city and I am glad that I can live here." A young artist like her manages to make a living by selling art work, but at the same time, there are many other possibilities for employment.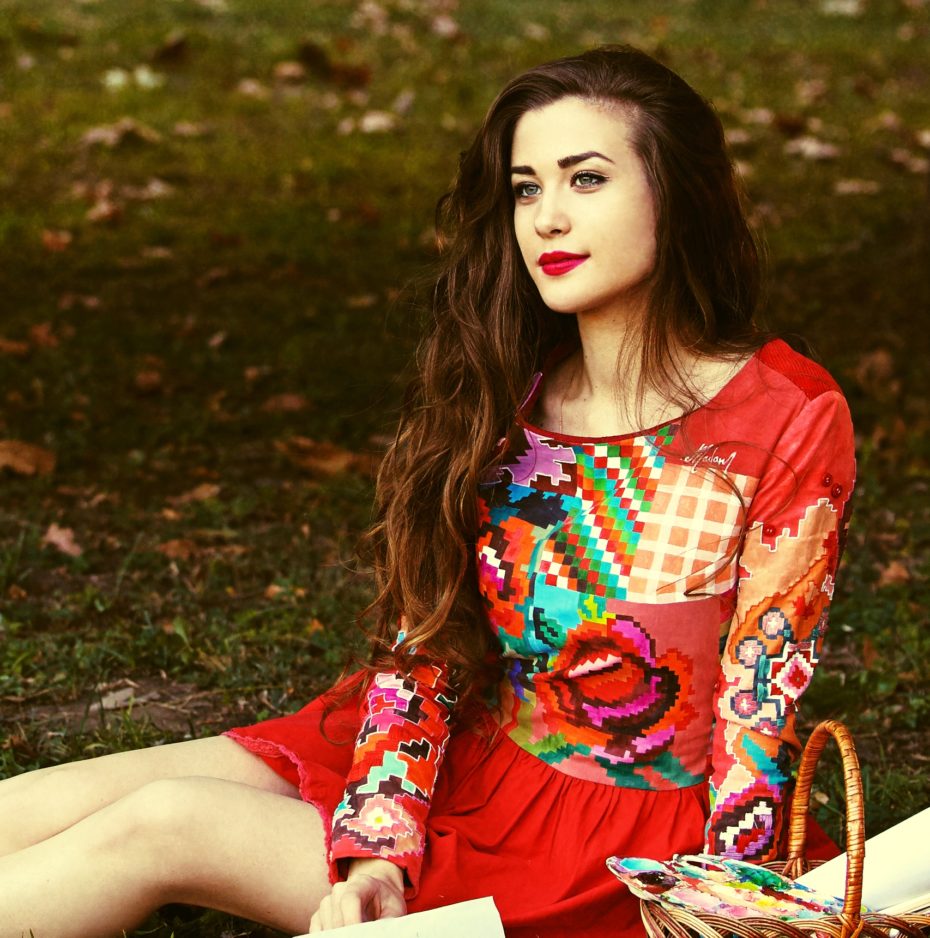 According to Irina, the hardest thing in the adaptation process is to cope with the internal struggle, not to surrender to the obstacles. "A part of my soul remained in Moldova because that is the place I was born in and that is the place where my dearest people live. That makes me think of home and miss it a lot," Irina says. She returns home every half a year.
"I really wanted to make my dream come true at home, but from the inability to do it, I had to leave."
Irina believes that a person that lives abroad can contribute to the well-being of his home country by promoting its values. "Most Americans do not know where Moldova is, although in California it happened several times to meet people who had heard about our country and had known more details about its history," declares Irina. The thoughts about Moldova offer her peace of mind. "I always try to emphasize the beautiful things about my homeland. Moreover, I feel proud to represent Moldova through my creations that show how wonderful my country is," Irina states.
About her works
The idea of painting on clothes came in 2013 while Irina was working on her bachelor's graduation collection. The source of inspiration for her first collection was Venice – the city that helped our protagonist discover her vocation. "I did not know that I was going to create a hand-painted collection. I was sure that I won't find such fabrics in the regular shops, so I started to produce it myself by painting it," mentions Irina. In the summer of the same year, she obtained her bachelor's degree in fashion design. At the beginning of autumn 2013, Irina began to create custom-made clothes and continues to do it.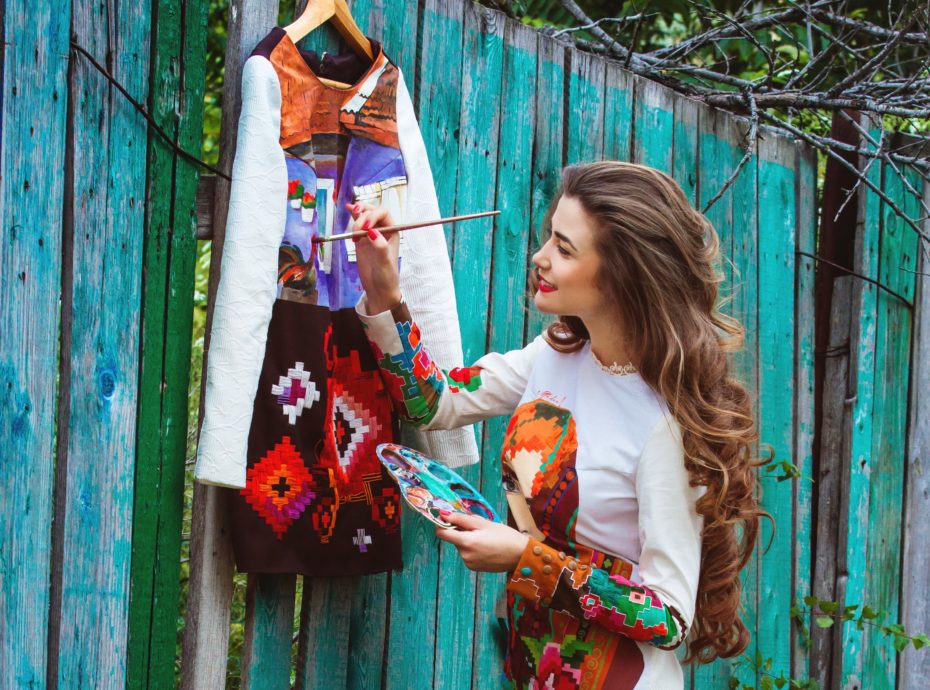 The today's stimulus for Irina's creations are her own feelings. "I'm trying to play with colours and tell a tale through each of the paintings on the vestments. I am also inspired by artistic and vibrant places from nature, and by music," specifies Irina. She never looks into the works of other artists because that would be unconsciously translated into her creations. Thus, there would be no room for originality.
"I think we can create trends by ourselves because what comes from inside, characterizes us. Every person is unique, and the inspiration can be found in nature and in our inner world."
A manually painted dress hides a large amount of work and emotions behind it. The entire process lasts for two weeks on average and begins with shaping the idea. Then, the composition is sketched on a piece of white cloth. The next stage is painting. After the painting has dried, the clothing details are cut and the entire process of sewing a garment follows. "I have to execute the entire process by myself. Therefore, it lasts longer," says Irina. Yet, the result of her efforts and the fact that it is appreciated by people inspires and motivates her to create more. "There is no greater happiness for an artist than the appreciation of his creations," says Irina with a bright smile on her face. The works of Irina Madan won a multitude of international awards, including the 3rd place at the Top Designer Award Fashion Week in San Diego, in October 2018.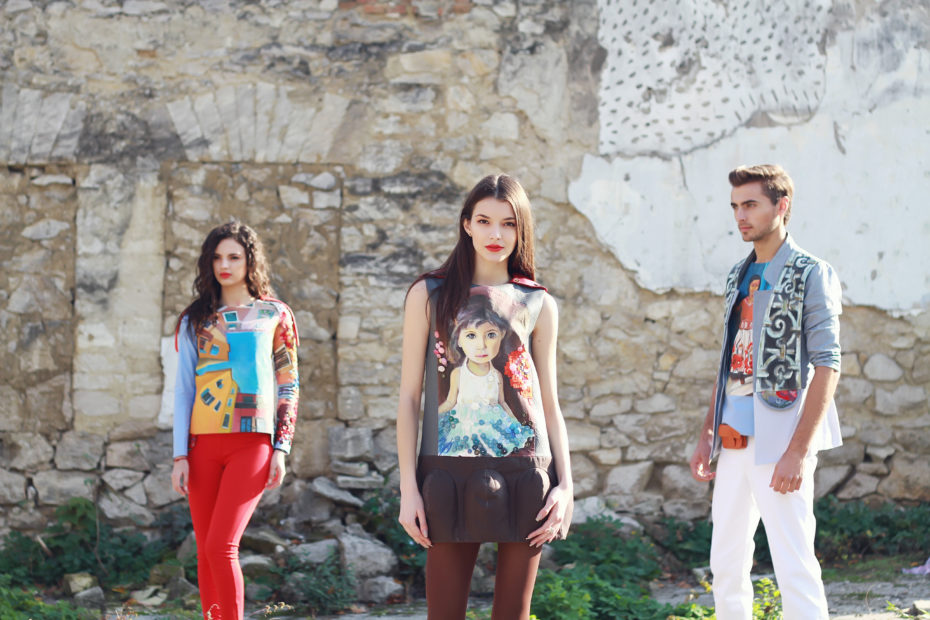 Irina's most precious work is called "Fata Moșneagului", a fantastic dress inspired by a Romanian fairy tale character – a hard-working and kind girl that managed to make her dream come true. "That is the work I would certainly never sell. I remember when I was at a presentation in London, in 2015, and a lady wanted to buy this particular dress. She was really insistent, but I did not sell it anyway. This dress reflects my personality and I have a spiritual connection with it," confesses Irina. Some of her works can be found here.
We are happy that Irina found her vocation and wish her all the best in the future. Her work springs from her soul and spirit and it deserves to be recognised.
More of Irina's works as following:
Photo source: personal archive