How to visit Transnistria: an interview with the founder of "Go Tiraspol"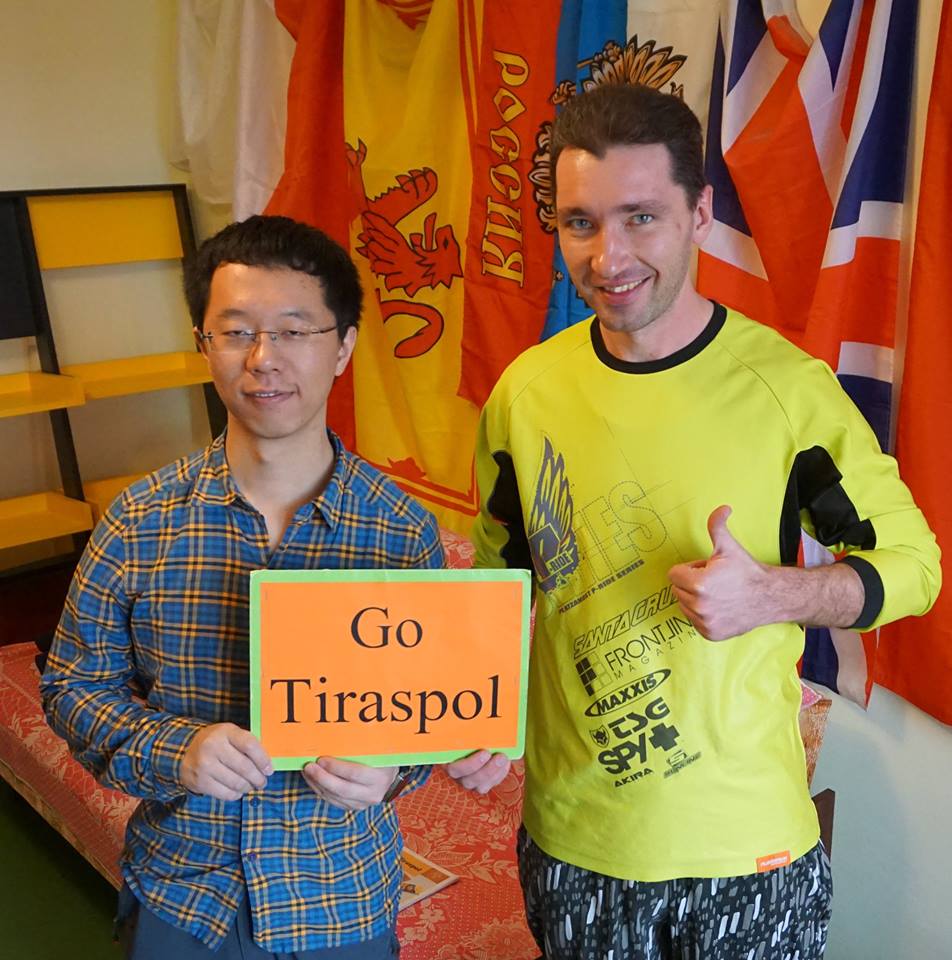 Dmitri Gavrilov runs a hostel in Tiraspol and keeps the Go Tiraspol blog, where he writes about life in Transnistria. We decided to interview him and find out more about tourism in the breakaway republic.
-How did you come up with the idea and how long have you been running this business?
The idea was formed based on the volume of the people interested in exploring Moldova and Transnistria. For the last 10 years, since I learned the English language I have been discovering both Moldova and Transnistria with my visitors, trying to show the uniqueness of our Black Sea region.
-How is the market: do you have much competition?
Oh Yes, and I like that in 70% of the time we all cooperate with each other. For example if one has no place to accommodate a guest we can re-direct them to other company or individual in order to make a tourist feel secure and welcomed.
-Why visit Transnistria? How do you advertise it as tourist attraction?
Why to visit any other Post Soviet Countries. The answer is simple, because it is unique and very special of its recent historical events. Moldova and Transnistria are special for a few reasons: it is secure to travel with kids and elderly people, cheap shopping in Tiraspol, a lot of Soviet monuments and buildings, very tasty and cheap food and alcoholic drinks, city night life in unique in its development process. For those who like sport we offer bicycle and kayaking trips on river Dniester. Basically anything is possible to organize on both sides of wonderful river Dniester.
-What fees do you charge? Are they fixed or flexible, negotiable?
It depends on the requirement and it is certainly negotiable. As this is my part time activity, even hobby, I can even organize a tour for free. I basically do this now. Money is not my personal priority in this project but it is a multifunctional tool.
-Tell us about the charity stuff you have going on.
That is my personal passion and desire to try to help to people in need. Without this component I would never start this initiative. The area where I live is special because of the people who live around. There are few families which are straggling in their everyday life so I decided to help them on regular basis with what I can afford to myself. Of course there are many other people in need in different cities of Moldova and Transnistria but I try to concentrate more on my level of expertise for the moment. I believe in humanity and sincerity of our society.
-Who comes to Transnistria? What professions and nationalities?
Very different people, such as backpackers, volunteers, missioners, journalists, aircraft pilots, track drivers and many other professionals. What is more important all of them come as tourists not like professionals. I prefer to meet individuals not representatives of different companies with corporate antiques.
-Do you have regular customers or people who have returned a couple of times?
Yes, and I am proud of this. There are few groups of tourists from USA, UK and Hungary who came to stay with us on Victory Day in 2013, 2014 and now in 2015.
-How tourist-friendly is Transnistria, given the KGB, the militia and the Russian troops?
Ha-ha-ha-ha, this is what tourists read before they come to Moldova in general. I think this question can be better answered by tourists. You can have a look on a few interviews on our YouTube channel https://www.youtube.com/channel/UCioc2FfudqN44-fgVgewEhA .
-Have you or any of your customers ever had any problems or difficulties with the authorities?
The only time when I see authorities is when I pass the checkpoint and when visiting the migration office in Tiraspol, it is a usual routine.

-What do these tourist expect initially and what are their impressions when they live? What is that impresses them most?
There are a few types of tourists who come to Transnistria and Moldova. First type know that it is not a gangster paradise and people live their everyday life as anywhere in European continent. Of course there are some local specific issues related to security and social justice on both sides of river Dnister.
Another type of tourists come with concrete impression and vision based on internet propaganda about Moldova and Transnistria. The most common propagandistic effects result in: 1) in Moldova (and Transnistria) there are lots of beautiful easy going young women desperately in need to marry a foreign men; 2) In Transnistria you can buy nuclear bombs unlimited from babushka on every corner; 3) you have to bribe some officials to get through the border 2 times (coming IN and OUT); 4) you can be arrested, detained and tortured if you overstay in Transnistria.
These rumors are created usually by travelers and media who have no clue about what is going on in real life in Moldova and Transnistria. Go Tiraspol is breaking stereotypes and prejudices in its every day work. I would advise to watch some of the interviews on Go Tiraspol YouTube channel https://www.youtube.com/channel/UCioc2FfudqN44-fgVgewEhA
A building from Chișinău was declared "the ugliest building in the world"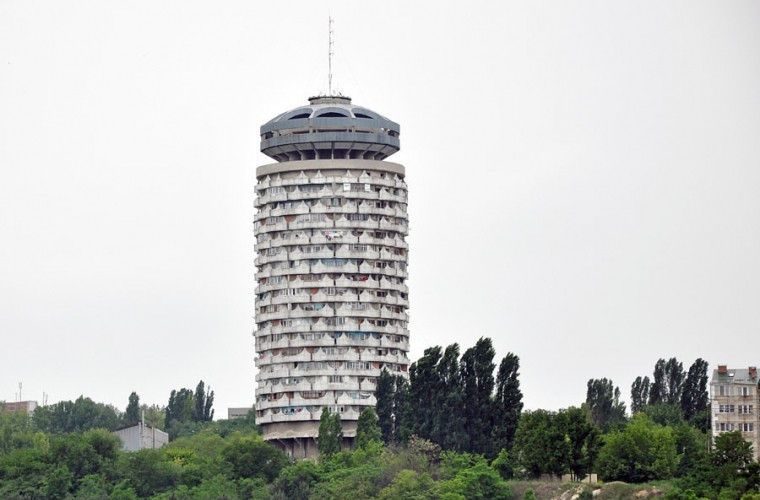 The "Romanița" building in the center of the Moldovan capital has been named by the French journalists as "the ugliest building in the world" in a documentary produced by Arte TV. The film is part of a French project that talks about socialist buildings, which are now abandoned.
This disappointed the artist from Moldova Tatiana Fiodorova, who appears as the protagonist in the documentary film and afterwards filed a complaint against the French channel Arte.TV.  "The documentary is more like an anti-communist horror movie than a research film. They cut and pasted the sequences in such a way that it changed the meaning of the words I said during the interview," claimed the artist. Shortly after, Arte.TV renamed the documentary to "Moldova: The Colossal Communist Tower".
The "Romanița" building has a height of about 73 meters, being the second tallest building in Chișinău. It has 22 floors, out of which 16 are inhabited by over 300 residents. A few years ago, this building attracted the attention of a team of Polish designers who made a selection of constructions from Eastern European countries that deserve attention, and which in time would degrade if no one intervenes.
In 2009, "Romanița" inspired Tatiana Fiodorova to realise an art project where she presented the uniqueness of this construction and the need to keep it. In this regard, she was contacted by several French journalists from Arte.TV who proposed to talk about the project and about the history of this building. "The filming for the documentary took 2 days. I talked about the project and how we collaborated with the locals, to give this building a new chance. The film's producers asked me to invite some locals I told about. Some of them accepted. Now, the meaning of their message was transformed into a political one, although during the filming there was no ideological context, " argued the artist.
Photo: noi.md
Former Prime Minister Vladimir Filat was released from detention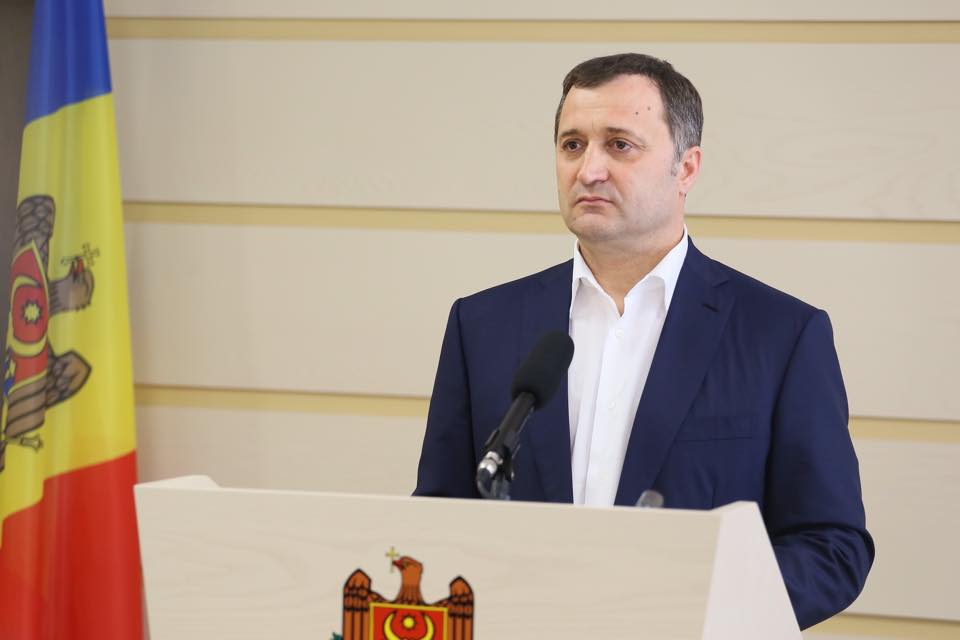 Former prime minister Vladimir Filat was freed from detention on December 3rd, after a request was registered at the Chișinău District Court by the administration  of the prison no. 13 (the prison where the former prime minister spent his detention) on November 12th. The detention of Vladimir Filat was reduced by 709 days based on the decision of the national court as compensation for the inhuman and degrading treatment that was inflicted to him.
Vladimir Filat was supposed to serve a nine years prison sentence until November 5th, 2022. However, the law provides for the possibility of conditional release after serving 2/3 of the sentence. The former prime minister could have been released from detention on October 15th, 2021.
However, in July and October this year, there were two court decisions (based on a decision of the European Court of Human Rights) on reducing the sentence by 709 days, as a compensation for the bad conditions of detention. Thus, after the execution of 709 days reduction, it was concluded that Vladimir Filat has already reached 2/3 of his sentence on November 6th.
"Filat was sentenced to nine years in prison. Two-thirds of the sentence is six years. Now he's four years old. One year was calculated for two, because he was sentenced in inhuman conditions. […] The law allows that when there are no civil actions and no recovery of damages," explained  Filat's lawyer Ion Vâzdoaga for TV8.
Vladimir Filat was sentenced to nine years of imprisonment on October 15th, 2015, being found guilty of passive corruption and traffic of influence. His criminal case was directly related to the disappearance of one billion dollars from 3 banks of the Republic of Moldova.
There is also a second criminal case, in which the former prime minister is charged with committing large-scale money laundering. The former prime minister pleads innocent.
Violence against women in Moldova. Facts and figures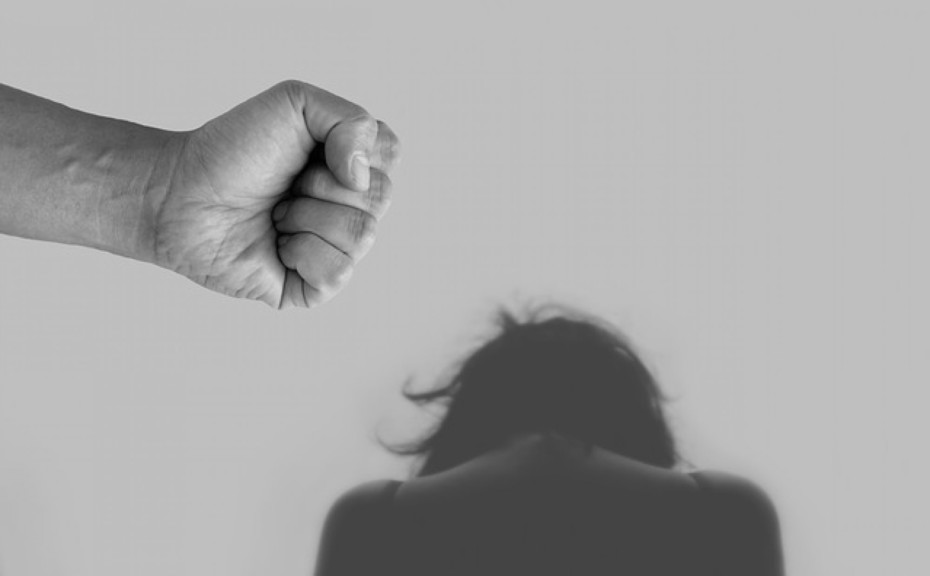 The Organisation for Security and Co-operation in Europe (OSCE) launched the "Break the Silence" campaign in the Republic of Moldova and throughout Eastern and South-Eastern Europe, on the occasion of the annual 16-Day Activism Against Violence campaign. According to the OSCE research, women who face violence in Moldova rarely contact the police.
OSCE Study
The study revealed that three out of four women think that violence against women (VAW) is common in Moldova. Cases of VAW remain under-reported to police and other specialised organisations because of a lack of trust in institutions among women and a limited specialised services for survivors of violence. Also, according to the survey conducted within the OSCE study, one third of women personally know someone subjected to domestic violence among their family and friends, and the same percentage within their local neighbourhood. Two out of five women say that they have experienced physical or sexual violence since the age of 15 by a partner or non-partner.
Therefore, just as in other countries where the survey was conducted – Albania, Bosnia and Herzegovina, Montenegro, North Macedonia, Serbia, Kosovo and Ukraine – violence against women remains a huge social problem in Moldova, as well as a serious violation of human rights and the most serious form of discrimination against women. "The research conducted by the OSCE is essential for raising awareness with policy and lawmakers, but also the general public, law enforcement agencies and many other stakeholders. […] Attitudes, norms, and beliefs that justify violence against women need to be tackled at their root, as they continue to perpetuate this grave human rights violation. This survey provides the information needed to take action," said Serani Siegel, OSCE Project Manager.
National statistics
According to a study conducted by the National Bureau of Statistics (NBS), violence against women is more common among women in rural areas, the phenomenon is more often with the age of the woman and it is indirectly related to her level of education. The married women are more reluctant to report cases of violence and, consequently, the highest rates of reported VAW is recorded for divorced women and widows.
60% of women from Moldova reported at least one form of psychological violence, while physical violence was disclosed by about 40% of women. About 19% of women said they suffered sexual violence at least once in their life. (Violence against women report, NBS, 2011)
13 women were killed by one family member, and another 22 women lost their lives as a result of traumas caused by their partners since 2018, as NGOs official data revealed.
Most of the time, the women do not report the cases of violence because they are afraid of the aggressor, they are blamed by the society, they do not trust the authorities and the judiciary, they do not have sufficient financial resources and employment opportunities (especially if they have children), and the support services are insufficient or even missing.
Istanbul Convention
Several organisations and representatives of civil society are calling for the ratification of the Council of Europe Convention on preventing and combating violence against women and domestic violence (Istanbul Convention) until the end of 2019. The NGOs from Moldova also launched an appeal the President of the Parliament of Moldova Zinaida Greceanîi and to Prime Minister Ion Chicu.
The Istanbul Convention is currently the most effective international tool to ensure the prevention and fight against VAW, being based on the belief that VAW seriously violates the fundamental rights to life, security, freedom, dignity, physical and emotional integrity of women. The document calls on implementation of comprehensive and coordinated policies against this type of violence, governmental support for specialised non-governmental organisations (NGOs), collection of relevant data, changes in social and cultural models for eradication of prejudices, customs, traditions and other practices, which are based on the idea of ​​inferiority of women or on stereotypical roles for women and men.
The document also provides for the development of support services for victims, raising awareness, education and training of professionals, participation of private sector and media in preventing and combating violence, etc.
The Istanbul Convention was signed by Moldova on February 6th, 2017 but until now its ratification has been delayed, even though the representatives of the Government and the Parliament have repeatedly assumed a public commitment in this regard.
Legal measures
Moldova is part of the European Convention on Human Rights since September 12th, 1997. The Convention is the main instrument within the Council of Europe for guaranteeing fundamental human rights. Moldova also has an obligation not to infringe the guaranteed rights and freedoms and to ensure adequate judicial protection.
Since 2008, the Republic of Moldova regulated domestic violence, adopting the Law on Preventing and Combating Domestic Violence. The law prohibits the aggressor from approaching victims for a specific period. Still, the authorities do not have an effective mechanism of protection, as the victim is rarely offered a place in a specialised centre, psychological counselling and material assistance.
In 2017, the Government of the Republic of Moldova adopted the National Strategy on Prevention and Combating Violence Against Women and Domestic Violence for 2018-2023 and the National Action Plan for 2018-2020 regarding its implementation.
NGOs
The National Coalition "Life without domestic violence" is an informal platform that gathered 21 NGOs and public institutions that try to do their best in their work to prevent and fight against domestic violence.
The Coalition members managed to provide telephone counselling, emergency and long-term psychological counselling, legal, primary and qualified assistance, social assistance, financial support, material and placement to 5600 beneficiaries, working in 1681 localities with the direct involvement of 200 specialists.
There are also local projects supported by international organisations involved in fighting against VAW. One of them is "Combating violence against women in the Republic of Moldova: exploring and learning from local solutions" – a pilot project from Autonomous Territorial Unit (ATU) Gagauzia, supported by UNDP Moldova.  The purpose of this project is to help the local implementation of the the National Strategy on Prevention and Combating Violence Against Women and Domestic Violence for 2018-2023 and to use the lessons learned, as well as the results of the initiative proposed in the pilot project, for offering improved policy recommendations to the decision makers.
Photo: Tumisu – Pixabay