Emerging Europe launches call for applications for 2019 Leaders' Meeting and Awards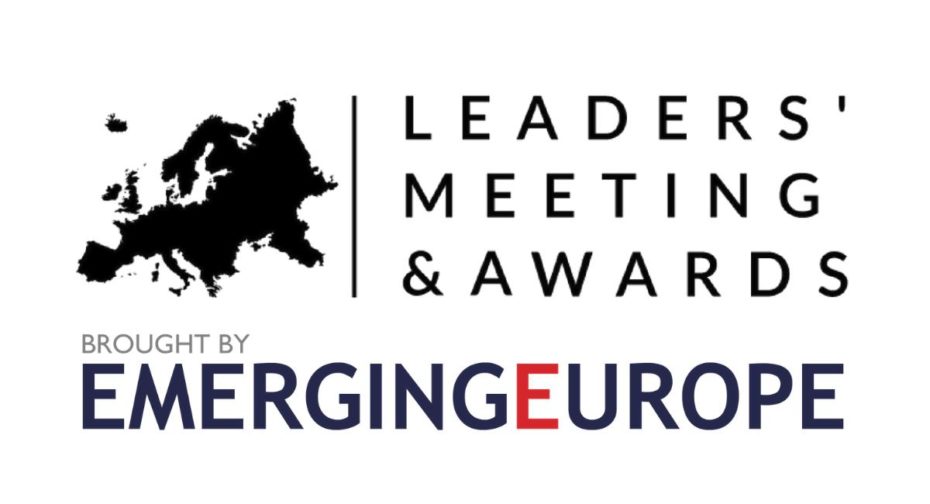 Following the successful launch of the Leaders' Meeting and Awards in 2018, Emerging Europe, a London-based business, media and research platform, whose mission is to contribute to the social and economic growth of 23 countries of Central and South-Eastern Europe and the Caucasus, is delighted to have launched applications for the 2019 edition.
"The 2018 Leaders' Meeting and Awards attracted nearly 600 applicants from 23 countries," said Andrew Wrobel, founding partner, strategy and content at Emerging Europe. "This year we've added new categories and we expect even higher interest and even more interesting initiatives."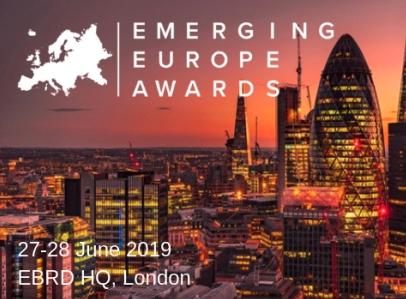 There are seventeen categories divided into three groups: image building, social and economic growth, and two special categories for individuals contributing to the region's growth; one originating from the region and one from outside the region.
Lifetime Achievement Awards will be offered by the Emerging Europe Council, consisting of 12 business and political leaders, and social activists such as Professor Günter Verheugen, former vice-president of the European Commission, Ivan Mikloš, former deputy prime minister of Slovakia, Ion Sturza, former prime minister of Moldova, and Olga Grygier- Siddons, former CEO of PwC CEE.
In 2018, Emerging Europe published its own Investment Promotion Report (full ranking below). This year the organisation will publish its first Business-Friendly City Perception Index.
"The Leaders' Meeting and Awards are about rewarding excellence and highlighting best practice across the region. We want to show the best of the region and help raise standards," said Mr. Wrobel. "Both the Investment Promotion Report and the Business-Friendly City Perception Index have been developed to serve these goals. During the event, we organise an investment roundtable where we share knowledge and experiences."
"One important element which is very often underestimated is the exchange of best practices, and that is exactly what you are trying to do here. We tell each other what we have achieved, how we have achieved it, what our problems are. My strong advice would be to concentrate very much on these exchanges," said Günter Verheugen, former vice- president of the European Commission, and the winner of the 2018 Lifetime Achievement Award.
PwC CEE, which covers the entire emerging Europe region, remains the Leaders' Meeting and Awards strategic partner.
"The first Leaders' Meeting and Awards ceremony was a great success. Not only was it an inspirational showcase for how dynamic, innovative, and passionate the emerging Europe region is — but the organisers did a great job of fostering a sense of community among participants from several countries. Our involvement provided us with many great opportunities to build relationships with representatives of businesses, governments, investment promotion agencies, and financial institutions." said Jeffery McMillan, director, global communications, PwC.
The 2018 Awards were given to 11 winners from ten countries: Invest Lithuania, Siemens Czech Republic, Solaris, Amazon, City of Wrocław, City of Ljubljana, DeepDee, Teach for Armenia, We Care Men Care, New Bazaar Tirana, and Professor Günter Verheugen.
"We are proud that Solaris is a brand enjoying global recognition and appreciation. The Global Champion award is a wonderful confirmation of that fact, placing us in the elite group of top enterprises that won in 2018, including giants like Amazon and Siemens," said Dariusz Michalak, deputy CEO of Solaris Bus and Coach.
"I'm so proud of winning such a prestigious and independent award, especially considering the very high standard of all other nominees in our category," said Roman Valny, CEO at Siemens Czech Republic.
The Emerging Europe Leaders' Meeting and Awards will take place on June 27-28, 2019 in London. The event will start with a Cocktail Reception at the Palace of Westminster (Houses of Parliament). The full Leaders' Meeting and Awards programme, which includes keynote addresses, panel discussion, and the awards ceremony, will take place on June 28, at the headquarters of the European Bank for Reconstruction and Development.
Applications are open in 13 categories:
Research and Development Project of the Year
Innovation Initiative of the Year
Social Impact Start-up of the Year
Young Empowerment Initiative of the Year
Equality-Friendly Initiative of the Year
Silver Economy Initiative of the Year
2018 in numbers: 100+ press articles, 110 nominees, 300+ attendees, 577 applicants, 4m+ #EEAwards social media impressions
Investment Promotion Ranking 2018
Moldova will receive a $70,000,000 loan from the World Bank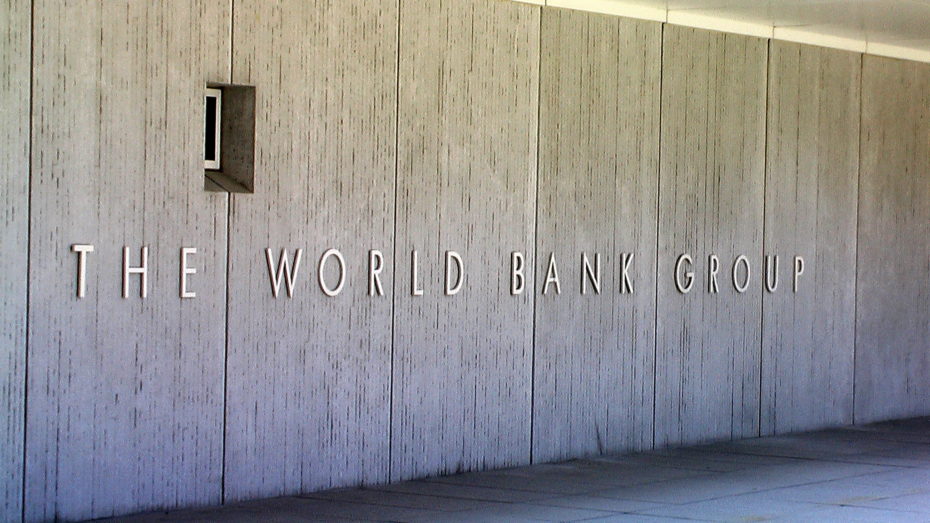 The aim of the money is to increase electricity distribution capacity. According to a communiqué to the international institution mentioned above, the decision to grant the loan was approved yesterday by the World Bank Board of Directors.
A new high-voltage 400 kV line will be built from the WB money between Vulcanesti, in the south of Moldova and Chisinau. Also, the modernization and extension of substations in Chisinau and Vulcanesti are envisaged, as well as strengthening the energy transmission and metering system.
"The project will strengthen the capacity and reliability of local energy distribution in Moldova and will support the future interconnection of Moldova's electricity system to the European electricity grid through Romania. This will be vital for the diversification of Moldova's electricity supply, which will allow electricity to be supplied at competitive and transparent prices," says the communiqué.
Over the last 27 years, the World Bank has granted the Republic of Moldova loans totaling over $1,000,000,000 for about 60 projects.
Currently, the World Bank portfolio includes ten active projects with a total commitment of $391.300,000. The areas of support include regulatory reform and business development, education, eGovernment, healthcare, agriculture, local roads, the environment, and others.
The commitment portfolio of the International Financial Corporation in Moldova includes five projects amounting to $17,000,000 (69% loans and 31% equity). The Multilateral Investment Guarantee Agency provided $95,000,000. Both institutions are members of the World Bank Group.
The debt of Moldovagaz to Gazprom has exceeded $6,200,000,000
On the occasion of the 20th founding anniversary, the Moldo-Russian company Moldovagaz meets with record debts to Gazprom. Thus, at the end of 2018, it reached the level of 431,660,000,000 ₽ or about $6,210,000,000 at the exchange rate.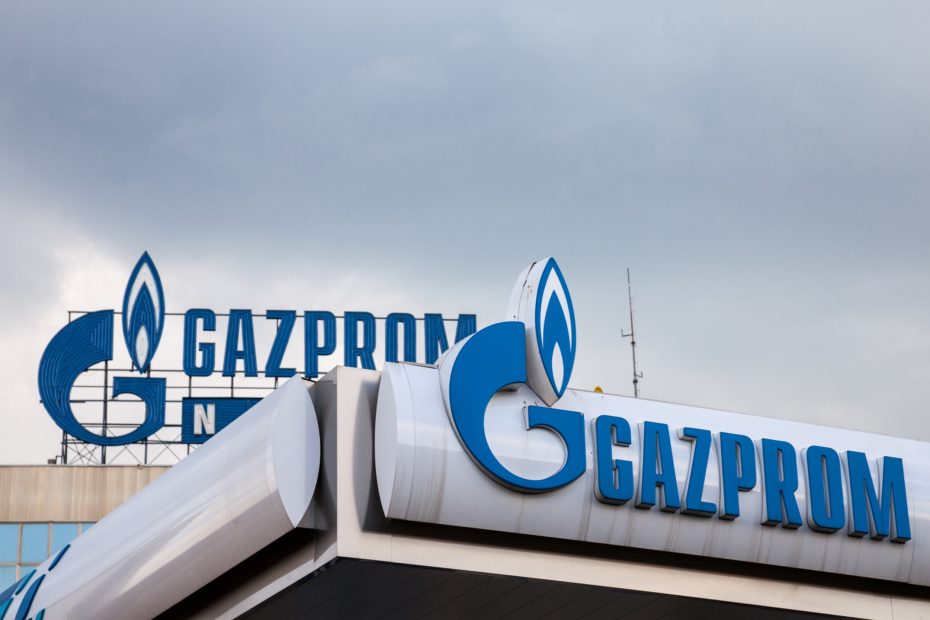 However, in his report, Gazprom mentions that Moldovagaz's debt is zero and that the huge debt of $6,210,000,000 is included in the "reserve for credit losses" category. The majority (over 90%) belong to Transnistria, the region which paid absolutely nothing for what has been delivered by Gazprom since 2006.
The same document shows that last year payments made by Gazprom for the transportation of Russian gas on the territory of the Republic of Moldova to other states decreased by more than 22% to $47,100,000,000, which shows that the volume of transported gas has diminished.
Moldovagaz in its current form was founded in May 1999 and Gazprom has a 50% share, the Government of Moldova – 35.33% and the authorities in Tiraspol – 12.44%.
"A decision expected by 10,000 patents". Deputies of 'ACUM' ask for an extension of patent activity to 2022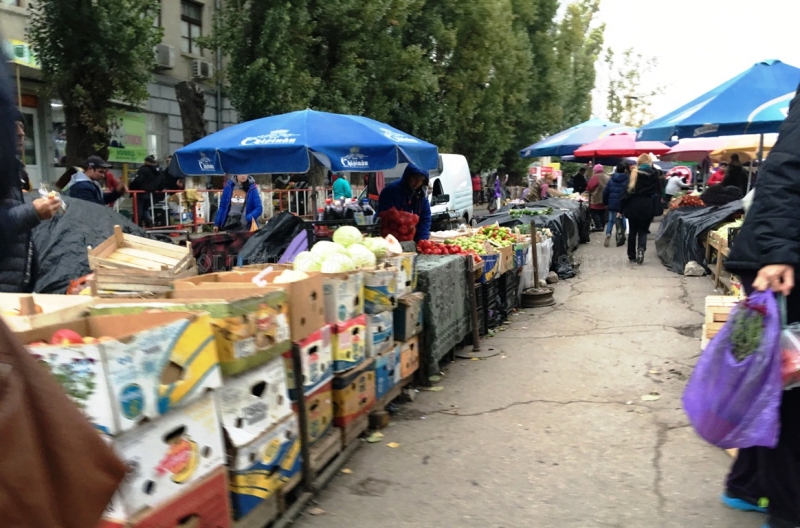 Deputies of the opposition bloc 'ACUM' have today registered in Parliament's secretariat a legislative initiative to extend small business activities based on entrepreneurial patents until 31 December 2022.
According to Deputy Alexandru Slusari, this decision is long awaited by about 10,000 patents, "who together with their families are now afraid of breasts" and "are hand-luggage."
Reminder: In November 2018, the Parliament adopted a draft which indicated the term of the entrepreneur's patent for retail trade to be extended until 31 December 2019.
The term of the patent was only extended to holders, which had patents for these activities on 31 December 2018. About 9400 patents in retail are currently valid.