Christmas Fair was launched in Chișinău //VIDEO
The Christmas fair is inaugurated in Chisinau. It is located in the perimeter of Bănulescu-Bodoni and Pushkin streets and includes five specific areas: the story zone, the ice zone, the adventure area, the traditions zone and the carols zone.
Want to increase birth rates? Try gender equality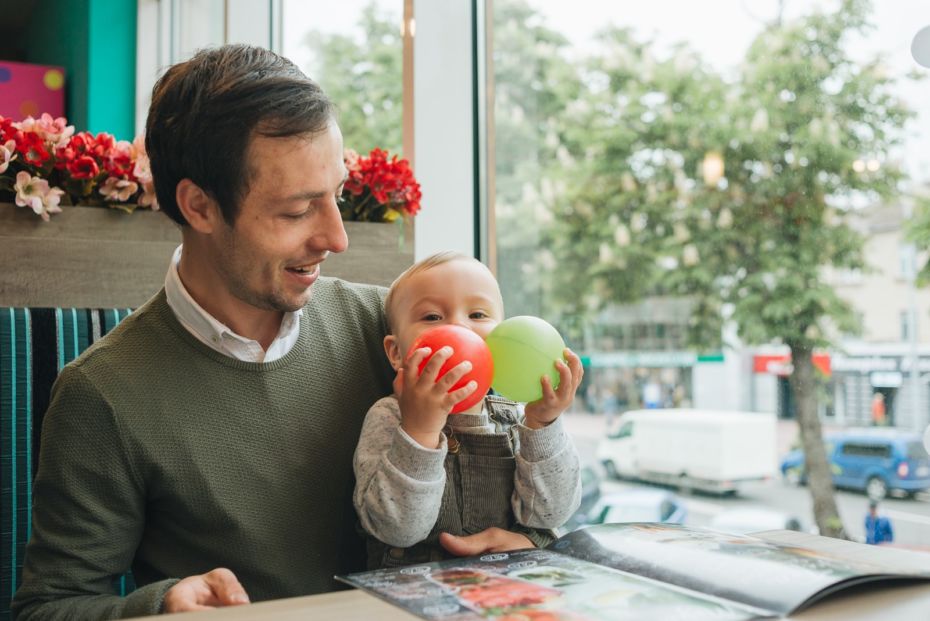 By Alanna Armitage and Tomas Sobotka
Many countries in Eastern Europe face what is often perceived as a population crisis. Highly skilled people of reproductive age are leaving their countries to look for better opportunities elsewhere. Among those who stay, birth rates are below two children per woman; in some countries, they are closer to one.
These trends have raised alarm among politicians and the general public. The fear is that outmigration and low birth rates will lead to smaller, older and weaker nations.
Are these fears justified? To some extent, yes. Rapid population decline and ageing can pose serious challenges, especially if countries, for economic or ideological reasons, can't attract immigrants to compensate for demographic losses. In such cases, lower population numbers can indeed put strains on economies, social systems, and infrastructure in sparsely populated areas.
However, much of the unease around these demographic changes is rooted in outdated notions of nation and power. On today's World Population Day it is important to emphasize that it is not population size that matters in contemporary societies. What matters is the human capital of a population – its education and health, productivity and innovative potential. Countries like Germany or Japan have had very low birth rates for decades, and have continued to thrive. Small countries like Switzerland or Norway have continuously punched above their weight.
What this tells us is that the fixation on numbers we sometimes see in the region, and on birth rates in particular, is unproductive. Most scientists agree that there is no optimal fertility rate, and that, in any case, raising birth rates is not an easy fix.
Studies show that traditional programmes providing parents some form of financial incentive for having more children generally only have a temporary effect. People might choose to have a baby earlier than planned to cash in the incentive, which initially drives up the number of births. But they won't have a bigger family overall, so long-term birth rates remain largely unchanged. This is not surprising: even the most generous financial incentives will only cover a tiny fraction of the total costs of raising a child.
Besides, without changes to the overall environment, any potential gains would just mean adding more young people to those who already can't find a decent job or can't see a long-term future in their country and are moving elsewhere, taking public investments in their education with them.
A more promising path for the countries of Eastern Europe is to focus on one often-overlooked fact: most people in the region actually want two or more children. The reasons why they can't realize their reproductive intentions are the key for finding solutions to the region's population crisis.
Where young people can't be confident about their country's future and their own job prospects, having children is financially risky, especially given the weak social safety nets in the region. High youth unemployment, low salaries – especially for women – and the trend towards more unstable work arrangements don't help.
Another major factor is lack of support for working women, who are still widely expected to take care of children and the household. Public childcare for small children below age three is woefully inadequate in Eastern Europe and work arrangements rigid, leaving many women forced to choose between children or career.
What all this means is that for any government to be successful in lifting birth rates close to the level of people's fertility desires – and to provide alternatives to outmigration – it must create an environment in which young people are confident to plan their future and start a family.
This requires progress on good governance, making economies more competitive and matching individual skills with labour market demands. And it requires a set of specific policies responding to the needs of families, women, men and children.
There is broad consensus on what needs to be part of such a policy package: Quality, affordable childcare starting from an early age. Flexible and generously paid parental leave for both parents (with incentives for men to take what they are entitled to). Flexible work arrangements, and providing equal pay for women. Programmes to encourage men and women to equally share care and household work. And affordable housing as well as financial support for low-income families.
Countries like Sweden show that variations of this policy mix can work in sustaining higher birth rates. Estonia has gone further still in its radical redesign of parental leave policies, and has significantly expanded early childhood education. A few countries in Eastern Europe have also embarked on this journey, with support from UNFPA, the United Nations Population Fund, and its partners.
It is not going to be easy. Shifting scarce resources towards family policies is likely to spark resistance, as will the urgently needed transformation of traditional social norms and stereotypes about men's and women's roles in society.
Overcoming these roadblocks will require strong political leadership and readiness for change. But the potential benefits are massive – and go far beyond increasing birth rates. Because when young people have confidence in their future and women can fully participate in all spheres of society without having to give up childbearing, countries are likely to grow, not only in numbers, but in opportunity, stability and prosperity for generations to come.
Alanna Armitage is Director of the United Nations Population Fund Regional Office for Eastern Europe and Central Asia. Tomas Sobotka leads the research group on fertility and family at the Vienna Institute of Demography, Austrian Academy of Sciences.
PM Maia Sandu: Duty-free gas stations, shops, bars and restaurants at the entrance of Moldova and Transnistria will be banned
Today, Prime Minister Maia Sandu announced that duty-free gas stations, duty-free shops, bars and restaurants at the entrance to the Republic of Moldova and the Transnistrian region will be banned.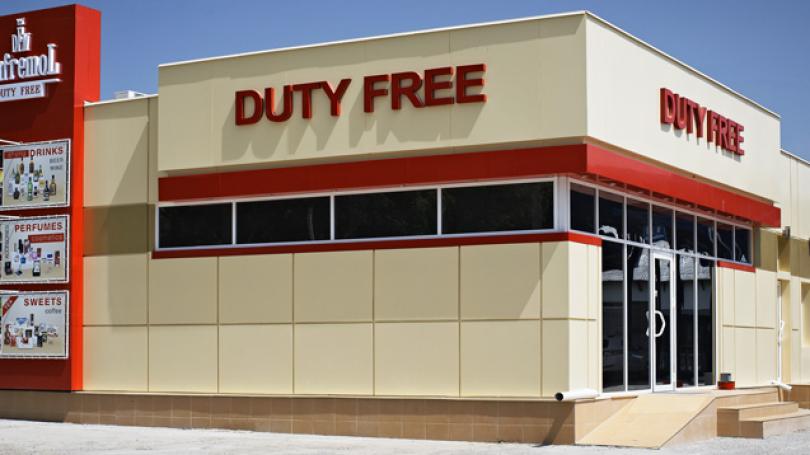 Maia Sandu mentioned that deputies ought to draft and register as a matter of urgency a bill to this effect. She explained that legal provisions such as those mentioned do not exist in any country in the world and that the national public budget suffers losses of hundreds of millions of lei as a result of the implementation of these laws.
"The duty-free shops beneficiary is a toxic person involved in a dubious business, including theft of the million dollar bill," said Maia Sandu, making allusions to Ilan Shor.

"The current government not only will not tolerate such initiatives in the future, but also repeal all those adopted by the oligarchic regime that led the Republic of Moldova until June 8," shows a message from Sandu on Facebook.
Mold-street.com wrote that after the 2019 elections in February 24, and especially after it became clear that the Democratic Party could not form a coalition to be governed, businessman Ilan Shor, leader of the party that bears his name and his family sold most of their businesses in Moldova.
Thus, Dufremol SRL, which until 2018 was the largest duty-free shop operator in Moldova (12 units), became the property and management of Bulgarian Todorov Marko Stefanov.
What we need to know about the recent ECHR decision on behalf of Turkish teachers' expulsion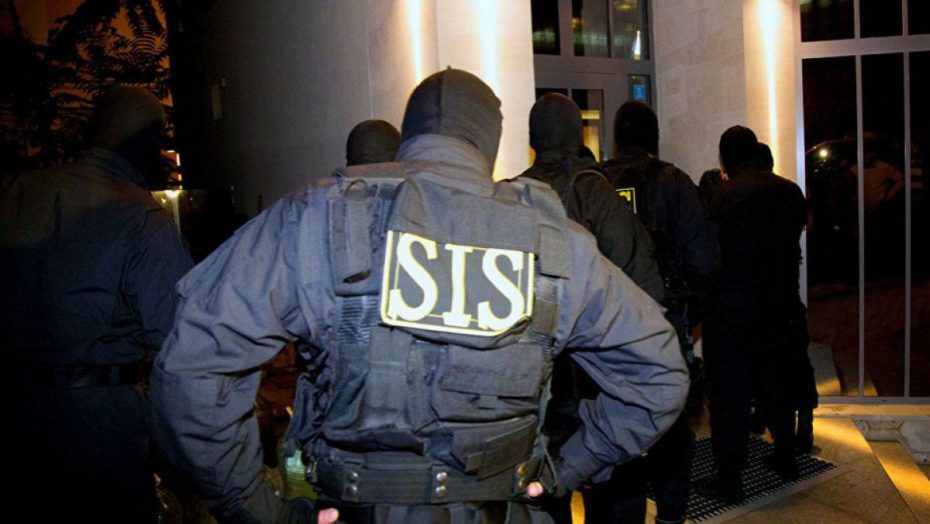 Not many might remember, but quite a while ago, on the morning of September 6, 2018, seven Turkish citizens were expelled from Moldova. SIS previously stated that the seven Turkish citizens might have had links to an Islamist group, a group about which there are indications that they are carrying out illegal actions in several countries.
However, this doesn't only concern President Dodon, who – although not capable of suitably commenting on the outrageous events – seemed to have had very close ties with the Turkish President. Additionally, in September, the ECHR was notified in connection with the expulsion of the seven Turkish citizens from Moldova by Vitalie Nagacevschi, the president of the "Lawyers for Human Rights" Association. Shortly after the application was filed, the ECHR told that it had notified the case and asked the Moldovan Government (then led by Pavel Filip) for explanations regarding the expulsion of Turkish teachers. Back when the Plahotniuc–Dodon (DPM-SPM) cooperation was still running, a reasonable explanation on behalf of a Democratic Party member like PM Filip would have been impossible.
In the explanations submitted to the European Court of Human Rights (ECHR) regarding the case of Turkish citizens, the Moldovan Government stated that it did not violate the procedure for declaring them undesirable and escorting from the country.
*
Yesterday, ECHR issued a decision communicating that Moldova violated the rights of foreign nationals expelled from the territory of the Republic of Moldova in September 2018. The ECHR detected a violation of Articles 5.1 and 8 of the Convention on Human Rights, and this is what it has decided:
The Moldovan Government will have to pay € 25,000 for five of the seven Turkish citizens whose rights have been violated and who filed complaints before the Court.
In front of the Court, the applicants said they were illegally detained on the morning of September 6 and that they were being illegally handed over to the Turkish authorities. The Moldovan Government has admitted that Turkish citizens have been detained but has told the Court that this was justified and the plaintiffs did not oppose the expulsion to their country of origin.
Although the Government of Chisinau insists on not being aware of the applicants' fears of being expelled to Turkey, the Court notes that in the asylum applications the plaintiffs clearly expressed their fear of being persecuted. At the same time, in its decision of 4 September 2018, the Bureau of Migration and Asylum considered that the applicants' fear of being politically persecuted in Turkey was well founded in connection with these asylum applications.
More so, since the applicants have integrated into the Moldovan society and have genuine family relationships, the Court considered that their expulsion from Moldova radically disturbed their private and family relationships. Therefore, Lawyers for Human Rights noted that there has been an interference with their rights in this respect.
Today however, Nicolae Frumosu – the lawyer of the Turkish citizens, declared undesirable and remote from the territory of the Republic of Moldova, claims that the government agent did not submit any evidence that teachers constituted or constituted a danger to security and the order of the Republic of Moldova to the European Court of Human Rights (ECHR).
"The 'Orizont' Moldovan-Turkish Lyceum file is not yet complete," said Frumosu.
According to him, the most important aspect is that "neither before has the European Court of Human Rights, the government official, the Moldovan state submitted any evidence that the applicants constituted or constituted a danger to the security and public order of R Moldova". The lawyer says he does not have any current information about the status and situation of Turkish teachers.
What's next?
"There are national disputes regarding Turkish citizens. Here I am referring to challenging decisions on refusal to grant refugee status as well as challenging the decisions of the Migration and Asylum Bureau regarding the declaration as an undesirable person of those persons with their removal under escort. Many of these cases were discontinued on the part of the proceedings because of the lack of empowerment, whether they were taken out of service, or that they had been surrendered or refused to be received. But there are a few files still pending at national courts," concluded the lawyer.