BREAKING: Over 170 drug investigations in process. Narcotics worth up to 8.5M lei were found
Anti-drug operations unprecedented, several criminal groups dismantled by the police.
More than 170 narcotics investigations are taking place all over the country. The operation is carried out by the territorial prosecutors, along with the Anti-Drug Directorate of the INI of the PIA of the MAI, the Police Directorate of the Chisinau municipality, in cooperation with the territorial police inspectorates.
70 estimated investigations resulted in the detention of 19 people with over 20 kg of drugs.
More specifically, more than 4 kg of synthetic drugs, 7 kg of marijuana, 5 kg of poppy plants, 2 kg of ethno-botanicals, 650 kg of MDMA pills, heroin, herb with hemp plants and dried hemp plants.
At the same time, three illegally held firearms (pistols), more than 200 battle cartridges and over 500.000 lei were discovered and picked up.
According to estimates made by police officers, the total value of drugs seized to date amounts to about 8.5 million lei.
Moldovan organic products will be easier to export to the EU
Organic products are those obtained without genetic intervention and the use of chemicals. At present, there are 136 companies specialized in the cultivation of organic products in the Republic of Moldova. Last year, around 52,000 tons of organic certified products were exported to EU countries.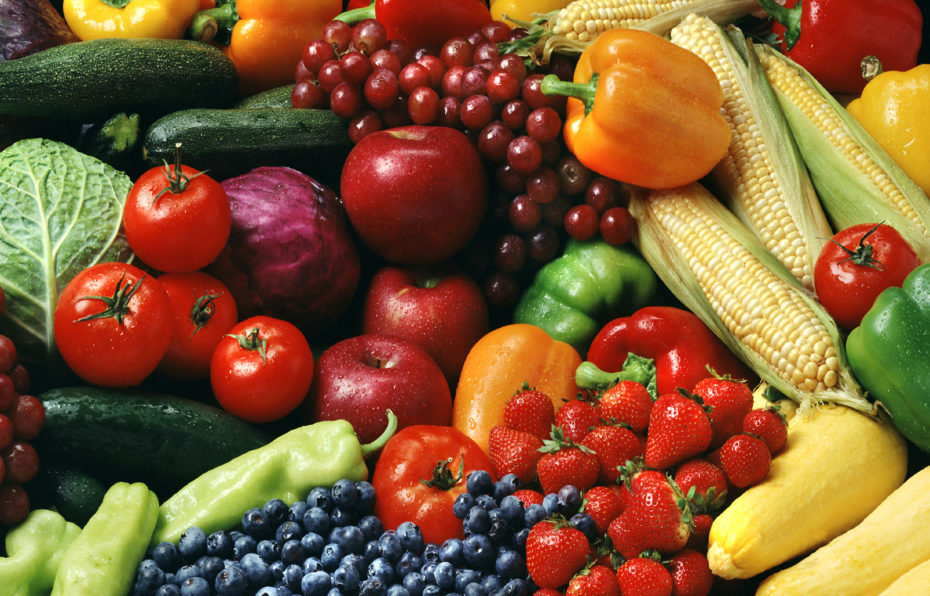 Yesterday, the Government approved the recognition of agri-foods on the European market as well as the easier export of organic products.
The document provides for international recognition of certification authorities in the Republic of Moldova – these changes allowing producers to export the "organic"-labeled products. Until now, only producers who have been calling on national authorities benefited from the subsidies.
The project lays down rules for organic production:
no more GMOs
no more soil fertilizers
no more other products that are contra-indicated in organic farming.
Products labeled as "organic" will contain at least 95% of organic ingredients. To grow such products, farmers will only use organic seed, and then, eco products will be kept separate from non-organic products.
At the same time, the law establishes a surveillance system in the field of organic farming and the powers of the competent authorities. In order to ensure a more rigorous control in the certification process, the National Agency for Food Safety is included.
Final verdict for the controversial businessman Veaceslav Platon: 18 years of jail
Controversial businessman and Vlad Plahotniuc's friend, Veaceslav Platon, was sentenced in April 2017 to 18 years in prison. He is accused of having obtained about 1 billion lei from the Moldovan Savings Bank through illegal schemes, as a result of loans granted to companies headed by people intercepted in November 2014.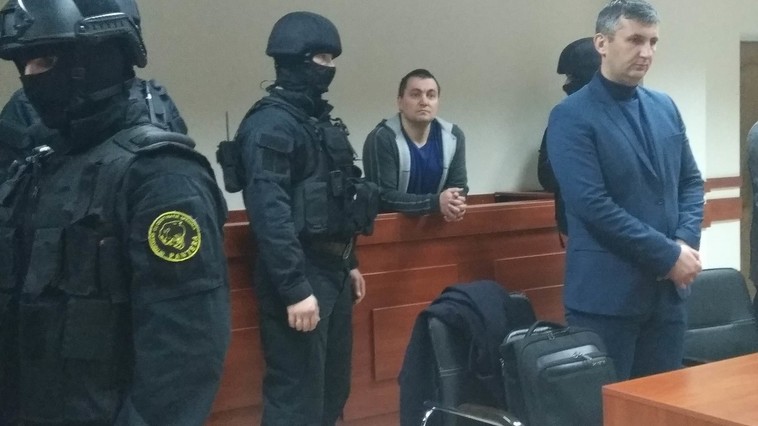 The Supreme Court of Justice (SCJ) dictated the final verdict in the case of Veaceslav Platon – one of the ±1 billion lei from a Moldovan bank (Banca de Economii), as a result of loans granted to companies led by people intercepted in November 2014.
Magistrates of SCJ have declared the appeal of his lawyers unjustified against the decision of the Chisinau Court of Appeal, in which Platon was sentenced to 18 years in prison, ZdG writes.
Veaceslav Platon was detained in Kiev on July 25, 2016, on the same day that the Chisinau authorities announced him in international search, being blamed in the file on defrauding "Banca de Economii" Moldovan bank, where he would have received bad loans in the amount of about 800 million lei.
On August 29, 2016, Platon was extradited to Moldova. The prosecutor demanded a cumulative 23-year prison sentence.
Debates at the European Parliament: "We have not seen progress from Moldova"
A report evaluating the implementation of the Association Agreement between the Republic of Moldova and the European Union was debated in the European Parliament on 13 November. According to the report, our country is opposed to fundamental values related to democratic standards, and MEPs would continue to call for the cessation of financial assistance until significant progress on democratic standards has been made.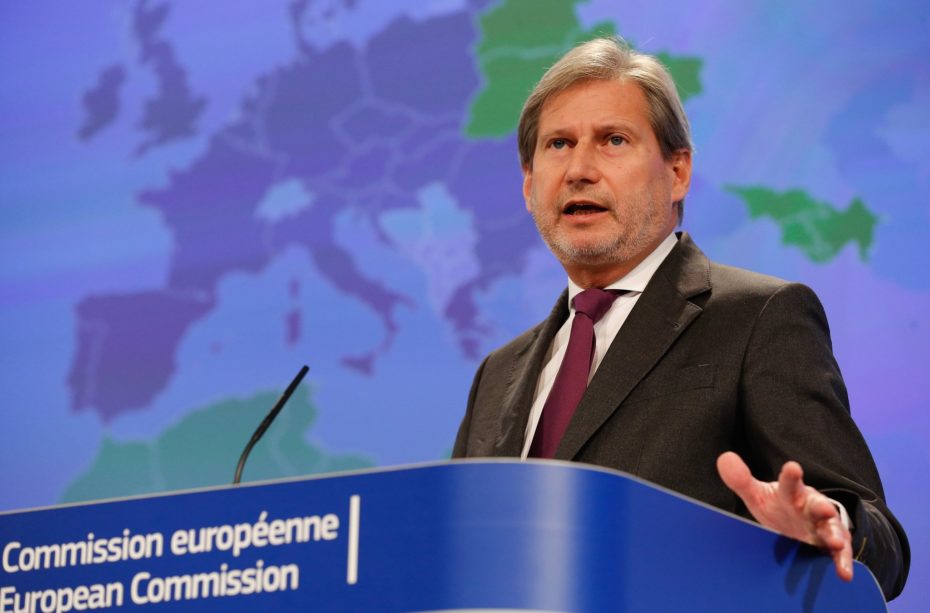 The European Union has invested over a billion euros in the last ten years alone in order to develop the Moldovan democracy and reforms, yet it always risks to be compromised.
The Moldovan authorities declared themselves pro-European though ceased almost irreversible to authoritarian reflexes: cancellation of the results of the mayoral elections, limitation of the freedom of assembly and freedom of speech, obstruction of the right to access to information, suspicious arrests of opposition activists. This way of governing is kicking our country further from the EU.
Here is an infographic created by cprmd, which shows how much was recovered from the $1 billion theft.
#PANOULMILIARDULUIPentru că nu suntem satisfăcuți de calitatea informației prezentate de Ministerul Finantelor al Republicii Moldova în panoul lor, aici vă propunem un alt panou care, în opinia noastră, nu manipulează. Suntem în al patrulea an de investigații și cam atâtea active s-au recuperat până acum din furtul bancar. Tabelul prezentat de Ministerul Finanțelor, deși este numit "recuperarea activelor fraudate", oferă informație despre procesul de lichidare a celor trei bănci falimentate. Chiar dacă se înregistrează venituri din lichidarea băncilor prin vânzarea activelor fixe ale acestora, miliardul rămâne furat, furtul rămâne neinvestigat, iar activele furate – nerecuperate. În trecut am făcut un apel către Ministerul Finanțelor să corecteze informația prezentată (aici: http://bit.ly/2qtvuRE), iar incorectitudinea informației prezentate de Minister a fost demonstrată în repetate rânduri (de exemplu, aici: http://bit.ly/2qELNKH). Cu toate acestea, Ministerul insistă că panoul prezentat pe situl instituției nu reprezintă informație eronată. Este îngrijorător faptul că unele instituții oferă publicului informații "oficiale", dar false.

Geplaatst door CPR Moldova – Centrul de Politici și Reforme op Dinsdag 14 november 2017
According to European Commissioner Johannes Hahn, even though Moldova has made progress on an economic level, the European Union is worried about several issues, such as ensuring free elections, the independence of media institutions, the freedom of expression of civil society, and respect for the rule of law.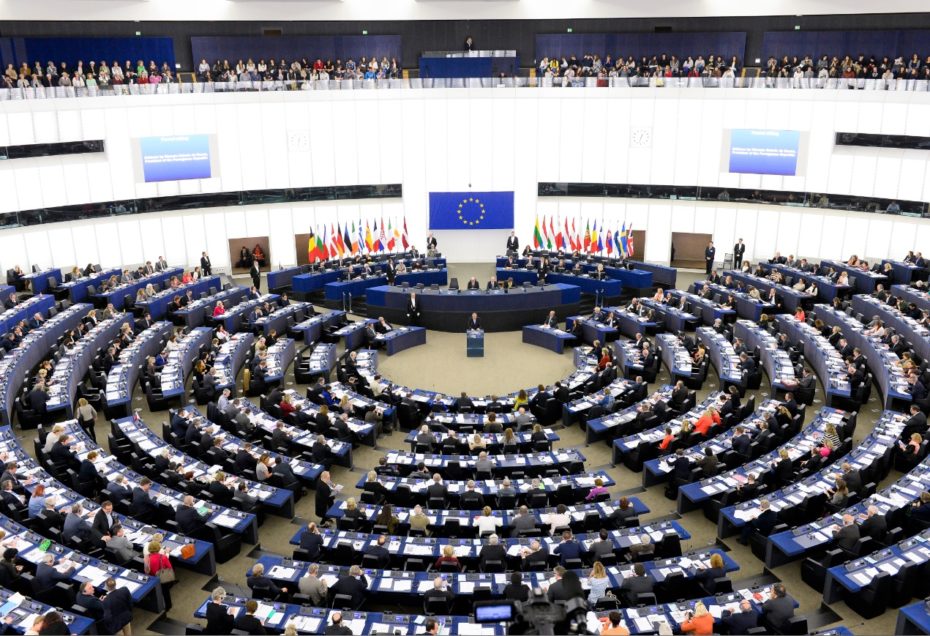 "In all working contexts with the Moldovan authorities I have drawn attention to the need to continue the reforms. We look forward to immediate urgent action to tackle bank fraud, the fight against high-level corruption and the need to ensure that the next parliamentary elections are done fairly and freely. Unfortunately, we have not seen progress from Moldova in order to respond to our concerns. The EU remains committed to the Republic of Moldova and is expecting the same level from Moldova. I would point out that the EU will continue to provide assistance to Moldovan citizens," the European Commissioner said.
Moreover, Hahn declared that because of the lack of commitment from the Chisinau authorities, it is proposed to only support items that bring benefits directly to citizens.
"Sometimes I have the impression that people claim to be pro-European, pro-Western, but when it comes to facts, I don't see how these European values are applied. We have to make decisions in the context in which almost all of our recommendations have not been respected," concluded Johannes Hahn.
Reminder: In this report, the Committee of Foreign Affairs particularly emphasizes its concerns about:
1. Elections (!)
The electoral reform is not in line with the recommendations of the OCSE and the Venice Commission, the recent cancellation of local elections for the mayor of Chisinau on dubious motives, pressure on opposition leaders or local authorities, the financing of excessive and non-transparent parties.
2. The rule of law
There is a lack of independence of the judiciary, the influence of business interests and political leaders, limited progress in combating corruption – including through recent tax reforms that may increase the risk of money laundering – and prosecution of all those responsible for defrauding the $1 billion bank or large-scale money laundering, disproportionate criminal proceedings against political opponents, lawyers and / or their families, as well as human rights defenders, independent judges, journalists and critics of the Chisinau authorities.
3. The media and civil society
The media and advertising market is monopolized, independent news stories have weakened, the new audiovisual code has been implemented late, there have been attempts to limit the freedom of action and the discrediting of civil society representatives.