Amnesty International Moldova warns about the increased risk of the electoral law violation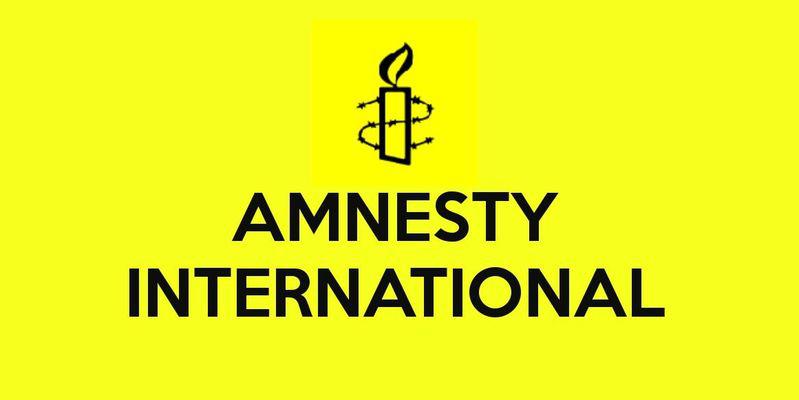 Amnesty International Moldova (AIM) is worried about the increased risk of violation of the electoral legislation and international conventions by the Moldovan state authorities, political parties and their supporters, in the context of the future parliamentary elections on February 24th, 2019.
According to a message from AIM, several electoral contestants reported the police inactivity in the cases of harassment and aggression by alleged supporters of their political opponents, while campaigning during the official electoral period that started on January 25th.
"We call on the competent bodies to urgently investigate these allegations and, if they are correct, to hold the accused persons accountable. We also call on the authorities to ensure a favourable climate to democratic and transparent elections, by respecting the right of every citizen to elect and be elected, "the organization's message says.
The AIM statement followed after several incidents that happened recently. On Saturday, January 26th, Valeriu Munteanu, the ACUM Bloc's candidate in one of the constituencies, came to Orhei to launch his election campaign. He was hooted by the supporters of the Șor Party. After the incident, Munteanu and other members of the ACUM Bloc have filed a complaint at the police office, "for the destroyed mobile phones and broken clothes," said Munteanu. He also mentioned that the police impassively assisted at the intimidation attempts and did not intervene even when the citizens from Orhei were aggressed.
On the same day, Ion Ceban, the member of the Party of Socialists from Republic of Moldova, announced that a coach, used for filming a party-political broadcast, was burned in Ceadir Lunga. The incident happened at night, at a bus station. The Socialist thinks that this incident "shows how the electoral campaign will take place."
Dinu Plângău, the ACUM Bloc's candidate  in the Edineț constituency, claimed that he was attacked by three unknown persons in front of the police office. "It is unbelievable that a candidate running for deputy in the Parliament is struck on the police office stairs, without the police intervention. I shot with my phone camera the incident, but the recording was damaged by one of the aggressors. At the same time, I am mentioning that the police office has surveillance cameras and I hope that the recordings will not disappear today," Plângău declared in a Facebook post. He qualified the aggression as a way of hindering his political activity and forcing through physical threats and aggression to withdraw his candidacy from elections.
The Electoral Code stipulates that "the electoral contestants may hold meetings with voters. The local authorities are obliged to ensure the possibility of holding such meetings on equal terms, securely and without pressure."
We remind that on February 24, parliamentary elections will take place in the Republic of Moldova, during which the new deputies in the Parliament will be elected. Unlike previous parliamentary elections, they will be based on the mixed electoral system with a national constituency and 51 uninominal constituencies. In the uninominal constituencies, 51 deputies will be elected based on the majority vote. The voters will receive two ballots: one with the list of candidates running for the deputy seat in the uninominal constituency, and the second – the list of the political parties that run for the national constituency. Citizens of the Republic of Moldova will have to choose one candidate from each ballot.
Photo source: amnesty.md
Promo-LEX estimates: 19,02 million lei as failed expenses to be reported to the Central Electoral Commission by the political parties in 2019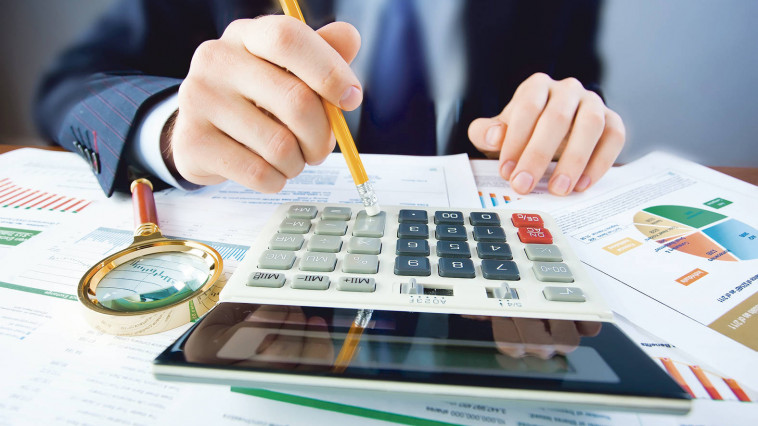 A report on political party financing in 2019, carried out by the Promo-LEX Association and published lately, revealed undeclared expenses amounting to about 19,02 million lei. Also, it announced one of the lowest level of financial reporting to the Central Electoral Commission (CEC).
As of May 7, 2020, only 19 political parties (43%) managed to submit their financial statement to the CEC in time, one faction submitted it with a delay and 26 political parties failed to submit any declaration at all. Therefore, Promo-LEX found the lowest rate of political parties' annual reporting regarding their financial situation since 2014, according to the association's notice.
"The Promo-LEX Association took into account the specificity of the state of emergency instituted in the Republic of Moldova." However, the CEC did not have a proactive and transparent attitude in settling the issue and it didn't remind the political parties of their reporting obligation under the given exceptional circumstances.
On the one hand, Promo-LEX mentioned the lack of transparency due to the absence of obligation to publish information on political party donors, and the vulnerabilities caused by hiding these data. On the other hand, the association highlighted the insufficient control and supervision of political parties' sources of financing that was exercised by the CEC.
That happened despite the improvements in the legal framework on party financing made last year, such as reduction of the minimum amount of authorised donations from natural and legal persons, allowing donations from  nationals residing abroad, etc. "Despite these substantial legislative improvements, there are unsettled legislative loopholes that arise our concern," is mentioned in the report.
In 2019, 16 political parties from Moldova reported a total amount of 70 million lei as revenues and 94 million lei as expenses. Other 4 parties that submitted their financial statements did not indicate any revenues or expenses.
Moldovan political parties declared that the subsidies from the state budget represented the main source of their income in 2019 (39%), along with membership fees (32%), donations from individuals (18%), and donations from legal entities (11%).
It was also found that 17 political parties organised at least 2936 promotional activities and events in 2019, including activities organised by charitable foundations. Such foundations as "EDELWEISS", associated with Vladimir Plahotniuc and the Democratic Party of Moldova, "Din Suflet" Charity Foundation, associated with the Party of Socialists and President Igor Dodon, and"For Orhei" Association, connected with the "Sor" Party, were reported as organising promotional activities. However, none of the political parties associated with the charitable entities mentioned above reported promotion expenses as being linked to charity activities.
In such a way, Promo-LEX estimated that 17 political parties failed to report a total amount of 19,02 million lei (20% more than actually reported), the most questionable category of expenses being that of public events, followed by the expenses for maintenance of headquarters and staff.
The monitoring reports carried out by Promo-LEX between 2016 and 2019 showed large discrepancies between the financial statements reported to the CEC and the estimates of the association. The highest share of undeclared expenses was reached in 2017, when political parties from Moldova hid 42,75 million lei, that being 48% more that it was actually reported.
Photo: contaconect.ro
Survey// Popular COVID-19 fake news in Moldova and people's (dis)information sources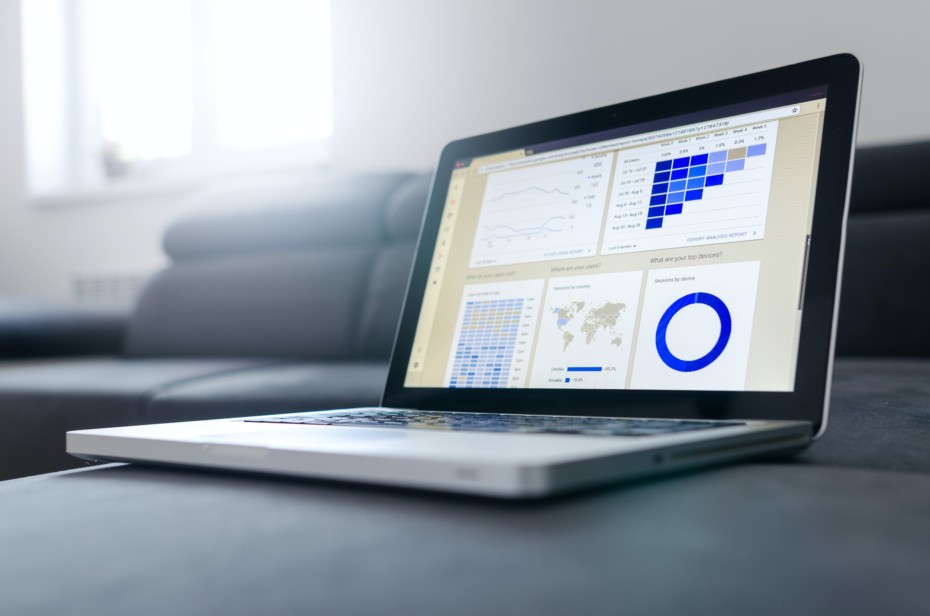 More and more Moldovans have to deal with fake news every day. Unfortunately, a part of population believes them. According to a survey conducted by the WatchDog.MD community, in cooperation with CBS Research, the degree of acceptance of various false statements indicates an extremely high level of trust in such manipulations among Moldovan citizens.
For example, when asked about quite a few popular fake statements that circulate the whole world regarding the novel coronavirus, the survey participants answered the following:
50.4%

of respondents believe that the virus is no more dangerous than a flu and that it was intentionally made to destroy the economy;

37.8%

of respondents admitted that the virus was created by Bill Gates, in order to introduce nano-chips in the bodies and control them;

37,2%

of questioned people think that the COVID-19 virus was created in a Chinese laboratory;
35,9% of them said the pandemic is an excuse to impose a global Government that will rule the whole world;
33,4% of participants consider garlic a remedy for coronavirus;
32.7% of persons who answered the survey dangerously consider that the virus is a myth and everything is just a lie;

32,3%

 of them are sure that only old people get infected and die;

32,2%

 of survey participants believe that democratic regimes have bigger troubles with managing the crisis than the dictatorial ones;

29.7%

 of persons said the EU will collapse due to the novel virus;

28.8%

of respondents fear the COVID-19 tests are already infected when getting tested.
And these are, by far, not all false statements some Moldovans declared as being true during the survey. Some respondents think that the virus is spread in the Republic of Moldova through the 5G technology (11.7%), even though there is no such technology used in the country yet. Others claimed that the European Union didn't offer any support to Moldova during the pandemic crisis (21.3%), despite the existing facts they can easily check.
Out of 1003 respondents, only one denied absolutely all false or manipulating statements.
At the same time, 45% of the Moldovan citizens who answered the opinion poll don't trust at all or trust very little the World Health Organisation as a source of information. 5.2% of them don't even know anything about the organisation.
When it comes to the local information sources, the survey respondents claimed that they merely find out what's new by watching TV (77.2%), by accessing web pages (42.2%), various social media platforms (35.7%), such as Facebook, Odnoklasniki, Instagram and Vkontakte, or talk to family members (12.7%), friends and neighbours (15.1%).
Another important aspect is that only 1.4% of respondents inform themselves in any other language than Romanian, Russian or both. Even so, 16.3% of survey participants said it is rather hard or very hard for them to understand what news are accurate and whether the information presented is true or not.
A crucial source of disinformation for people of Moldova, which is not mentioned in the options of the survey though, is the church. Lately, the Moldovan Orthodox Church spread dangerous fakes about COVID-19 vaccination, nano-chipping and 5G.
See also: The Moldovan Orthodox Church spread dangerous fakes about COVID-19 vaccination, nano-chipping and 5G
**
The survey was conducted at the national level between May 5-11, being part of the project "Facilitating crisis communication and accountability as a civic response to COVID-19 pandemic in Moldova". It was implemented with the support of the Black Sea Trust for Regional Cooperation of the German Marshall Fund and involved 1003 persons aged 18 years and over.
The study measured political trends, geo-political preferences, media consumption, as well as the impact of manipulative rhetoric, false news and conspiracy theories in the context of the COVID-19 pandemic.
Photo: Lukas Blazek| Unsplash
Older people's rights and dignity must be protected amid the COVID-19 pandemic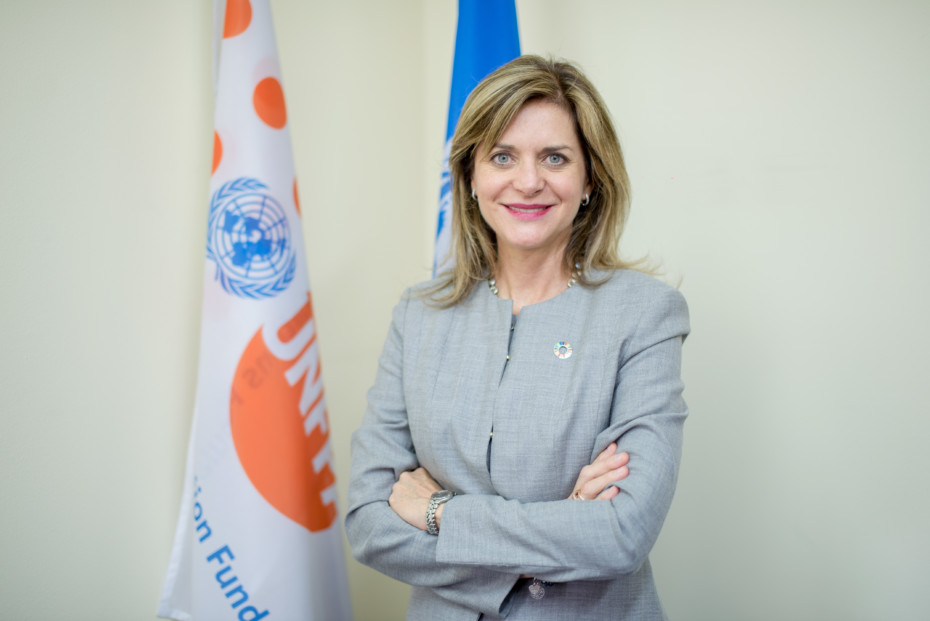 By Alanna Armitage
Across Europe, from Spain to Serbia, care homes for older people have become hotspots of COVID-19 infections. According to the World Health Organization, residents of long-term care facilities account for up to half of coronavirus deaths in Europe.
Among all the heartbreaking statistics that tell the story of how the virus is devastating lives around the world, this figure sticks out to me. It shines light on an unimaginable tragedy unfolding right before our eyes – but drawing surprisingly little public attention.
Older people living in care facilities make up only a tiny fraction of the total population – barely 1%, for example in Germany, the country with Europe's largest number of nursing home beds per capita. This gives a sense of how grotesquely over-represented care home residents are among the deaths caused by the virus.
Older people in general are badly affected by the pandemic. They are at increased risk of severe illness from COVID-19 and some 95% of deaths are among people aged 60 and older. This is one reason why Europe, the region with the world's largest proportion of older people, is seeing the pandemic ravaging with such force within its borders. And older people aren't just facing a health crisis: physical distancing (erroneously called social distancing) measures to contain the virus also have a disproportionate impact on their lives and livelihoods, as many are cut off from the services, support and caregivers they rely on.
Often neglected and out of sight, older people living in care homes are among the most vulnerable of all. We hear haunting stories of people dying alone, without having their loved ones around them and with sometimes only minimal care provided by overwhelmed and under-financed facilities.
The tragedies happening in nursing homes right now are just one, albeit extreme, expression of how we are failing older people more broadly. The pandemic has put this failure into stark relief, but it didn't begin with COVID-19. As countries in Europe are ageing rapidly – one in four people already is 60 years or older – societies have been struggling to create conditions for the growing number of older people to be able to thrive, remaining in good health and active in their communities and public life.
Instead, many older people experience neglect, poverty, social exclusion and isolation – exacerbated now because of the pandemic. Perhaps even worse is the way public discourse tells them, more or less subtly and through myriads of cultural clues, that because of their age they are a burden, less valuable, even expendable.
It is my hope that this crisis, and the horrifying effects it has on many older people, will come to be a turning point for how we see and treat older people in society. At UNFPA, the United Nations Population Fund, we work hard with our partners in government and civil society not only to support older people during the pandemic. But also to ensure more broadly that their dignity and rights are protected and that they remain integrated and engaged in their communities.
Many countries are now looking at how the crisis can be turned into opportunity. There are four key steps governments can take to make this happen:
Prioritise the protection of older people in response to COVID-19. This can include sending unequivocal public messages of support for the equal rights and dignity of older people and taking bold measures to demonstrate that public commitments go beyond lip service. Ensuring continuity of services, supporting caregivers, using digital technologies to reach people in isolation – a lot can be done to mitigate the effects of the crisis.
Hear the voices of older people. As we are responding to this crisis, and developing policies for the future, we must listen to what older people have to say. Engaging with community representatives is vital for avoiding biases and being able to come up with solutions that respond to actual needs.
Counter ageism in public discourse and practice. There must be no tolerance for the rampant age discrimination and negative stereotyping that has surfaced even more during this crisis. Promoting a counter-narrative centred on inter-generational solidarity and the agency and valuable contributions of older people will be key for shifting social norms and attitudes.
Revisit legal and policy frameworks and budgets through an age lens. Now is the time to start looking beyond the crisis and review what needs to change in sectors like health, education, employment and social welfare so that countries are in a better position to cope with the effects of rapid demographic change while ensuring the rights and choices of an ageing population.
Let's be clear: the death of so many older people during this crisis was not inevitable. It is the direct result of our failure – as societies, institutions and cultures – to assign equal importance and value to the lives and well-being of the older generation. We must learn from past mistakes and get serious about creating a society for all ages in which older people are recognized, and supported, as the important pillars of society that they are: as teachers and mentors, carers and volunteers, story-tellers and creators, conveyors of culture, and fighters for rights that we sometimes take for granted. In an ageing Europe, we simply cannot afford to exclude a quarter of the population with all their skills, talents and other contributions. Ensuring that older people are treated with the same rights and dignity as everyone else is not only a moral imperative, it's a win-win for all, old and young alike.
Alanna Armitage is the Director of the Regional Office for Eastern Europe and Central Asia of UNFPA, the United Nations Population Fund.
Photo: UNFPA