Aliona Baroncea-Strâmbeanu: "The JOC ensemble must become the ambassador of the Republic of Moldova"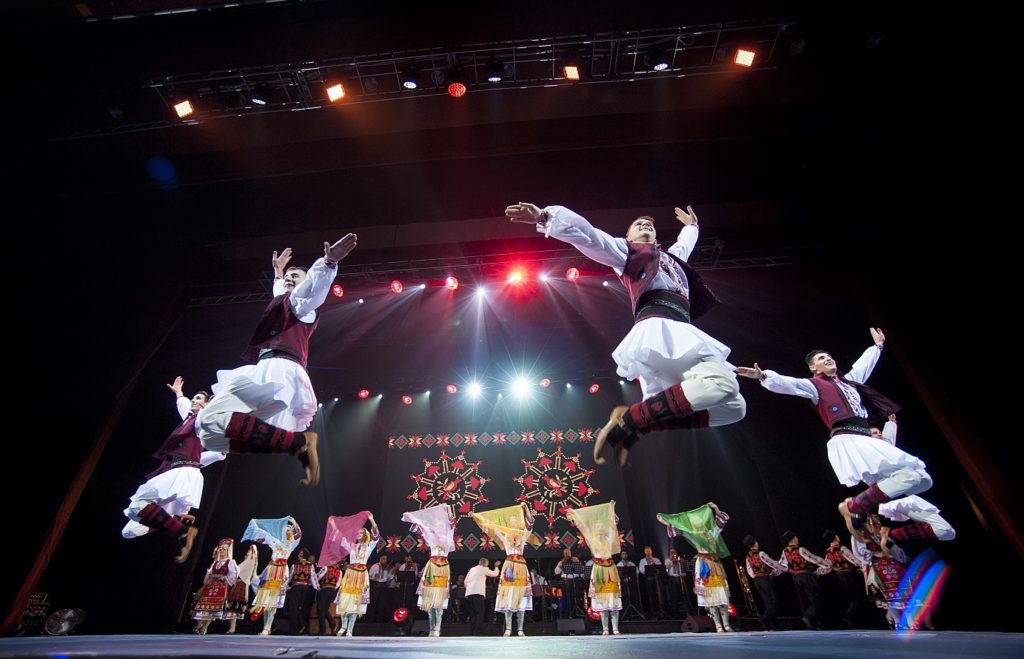 "The JOC ensemble must become the cultural ambassador of the Republic of Moldova", says Aliona Baroncea-Strâmbeanu, the new director of the ensemble. The director of the famous group of dancers told us about the achievements and issues of "JOC".
What is it like to be a business woman in the Republic of Moldova?
It is widely recognised that the women involved in business are not considered equal to men. Overall, they can be discriminated when applying for a job or when it comes to the wage payment, men being preferred for top management positions.
In the Republic of Moldova, a traditionalist country with values deeply rooted in the old socialist system, the situation is not better. According to a report issued in 2016 by the National Statistical Bureau (NBS), UNDP and UN Women, the number of females in Moldova that head a company, or an organisation is three times smaller than the number of men.
We gathered over time a multitude of interviews and reportages about the life and activity of Moldovan business women. All these women have told us about both good and bad things: about the sacrifices, challenges, benefits and advantages of being a female entrepreneur in Moldova. Here are the highlights of some of their stories:
Adriana Buciușcanu is the part-time manager and the owner of an educational centre in Orhei.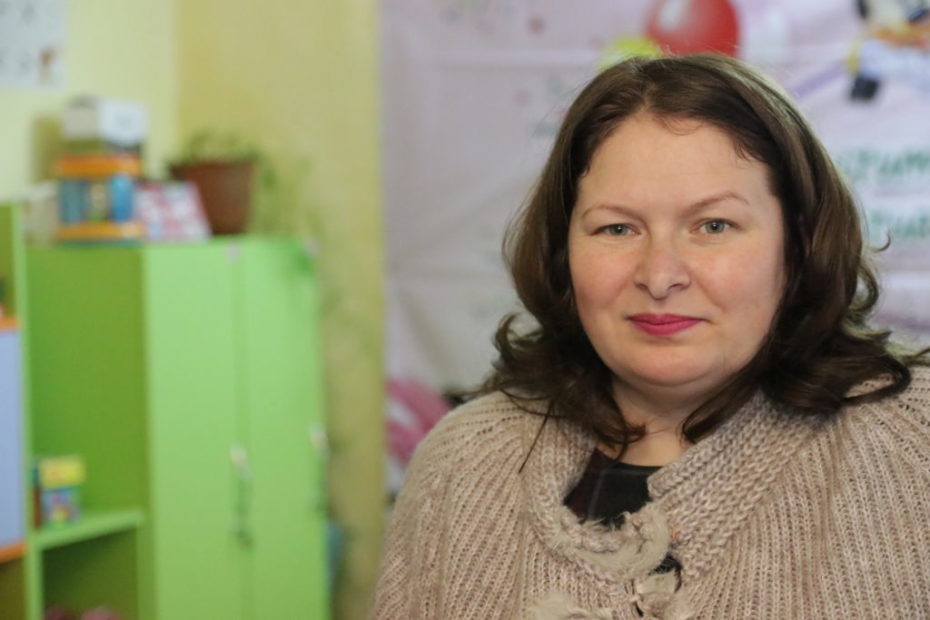 She started her own business during her maternal leave. This activity is taking a lot of her time and efforts, but Adriana never gives up as she is very passionate about what she does. Her business operates in an environment where the investment in education is not a priority. "People prefer clothes, food and other basic needs, rather than training or professional growth," she said in an interview offered for Moldova.org.
The educational centre she administers organizes parenting informational sessions on how to build trust and an effective parent-child dialogue. Also, it offers English lessons for children, a kindergarten program, as well as after-school and weekend activities for pupils. At the moment, all sessions are for free, but the business wouldn't last long like that. "We are not in that system, where the free of charge services could be offered. The only free cheese is in the mouse trap, " explained the business woman, criticizing the strategy of the Orhei's mayor – Ilan Shor of offering all public services for free.
Adriana Buciuşcanu was born in Orhei. She did her bachelor and graduate studies in Romania. For opening the educational centre, she applied for a financial aid to the United Nations Development Program. In the future, Adriana is going to apply for more grants in order to develop the centre's infrastructure. Beside the managerial activity, Adriana is also working at the Orhei District Council, even though she is still in the maternal leave with her third child.
"It is quite difficult to get back to work after three years of staying at home and taking care of a child. But the quicker is the return to an active life, the greater the courage and enthusiasm of women becomes."
Adriana encourages the gender equality: "If a man can manage a business very well, why a woman couldn't do it? The society would have a lot of benefits from the equal involvement of women and men," concludes Adriana.
Cristina Frolov is an entrepreneur and the managing director of the Mimi Castle, a wine producing company and a popular touristic attraction in Moldova.
Cristina believes that a good manager is the one that can provide high quality services. "I like to organise events together with my team, to elaborate new concepts and projects that emphasise and communicate our values as a family, nation and a country," said Cristina.
She works in a very competitive industry for the Republic of Moldova. "It's hard to convince someone to buy your product when there are another 60 producers who do their job just as well," claims Cristina. She has almost 200 subordinates, most of them being from the villages in the vicinity. "The winery produces up to 1 million bottles, 90% of which are exported to China and Germany," she adds, while demonstrating her favourite kind of wine 'Red de Bulboaca'.
When asked about the gender differences in business, she mentions the women's ability to learn faster from others.
"Women need to be encouraged more. The moment society will understand that there is no difference between a woman and a man in doing a job, things will change."
Nonna Mihălcean – psychologist, the coordinator of the Resource Centre for Teenagers and Youth "Anticafeneaua Bălți" and a very good leader, has a lot to say about how it is to be a woman involved in a lot of activities.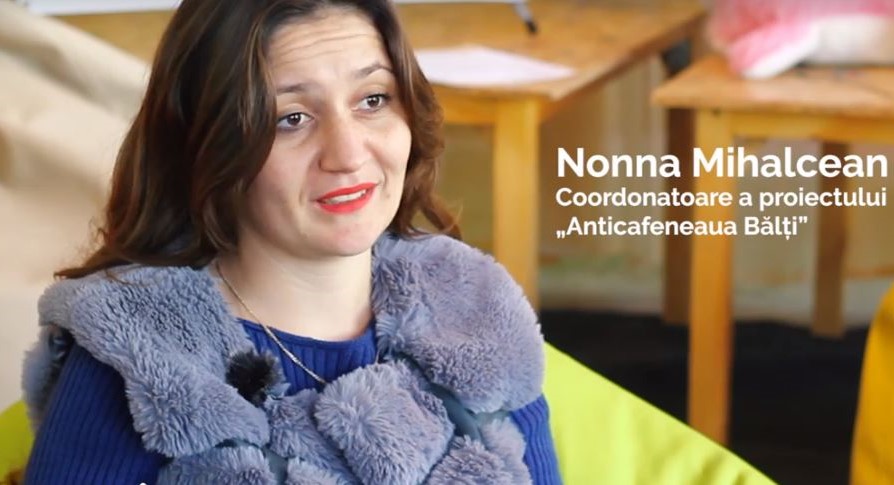 In one year, she managed to bring the centre of non-formal education to a new level. Today, the centre is visited by more than 2000 teenagers from Bălți. There are organised informative sessions, creative workshops, trainings, meetings with experts, film evenings, oratorical clubs, social theatre, presentations, sport clubs, social games, and other activities.
Nonna enjoys a lot to work with people, especially with teenagers. "I understood that there is an important category of people with a great potential. Young people can bring the change and we need to invest in them," mentions Nonna. She has a psychologist office that is a part of her daily activity as well. According to the Nonna's opinion, the women involved in a lot of activities carry a series of internal and external battles.
"Because they can't leave the family behind, the active women tend to be present 24/7. They have to fight several battles."
Victoria Dunford is an emigrant nurse that moved to Great Britain and chose to come back to Moldova afterwards to contribute to the improvement of the Moldovans' life quality.
She intended to stay in Great Britain only for two years, but then got married to a British citizen and settled in the country permanently. Her story begins with a dream she had: to transfer a part of the recycled medical equipment (that is still in a very good condition) from British hospitals to the Moldovan ones, where a penury of such equipment is registered.
At the beginning, it wasn't easy at all to deliver a truck full of medical equipment to Moldova. "It is not like sending a parcel to your parents' home. It needs a lot of paperwork, effort and stress," said Victoria. This is why she decided to establish an organisation called MAD-Aid that means both "Make a difference" and "Medical Aid Deliver". Every day, she fights for providing Moldovan hospitals that "have been left in the past for more than 50 years," as Victoria's husband told her once, with the necessary apparatus and furniture.
After organising a donation event for the children who need wheelchairs and observing how big the potential of these isolated children is, Victoria decided to initiate a new project – a new medical centre for children with mobility deficiencies. Here, new challenges were waiting for her, as nobody took her seriously. She recalls that she cried after a meeting with the representatives of the Ministry of Health, Labour and Social Protection. "They asked me: why do you put the money in these children, who, anyway, do not have a future? Although I am strong, I began to cry. If you talk like this to a person who has come to invest, how do you talk to those who come to ask for help?" confessed Victoria.
"The last six weeks before the opening of the centre were critical and complicated. I was tired, but I knew for sure that if I died on September 20th, there was something left behind."
After long years of hard work, her efforts were remunerated. She received in 2017 the British Empire Medal, an order offered by the Queen of Great Britain for the help she offered to children with special needs. "It is a shame that many have been more open to collaborate only after I received the medal from the Queen of Great Britain," she declared with disappointment.
In the same year, she began to write a book entitled "Get Mad", the main idea of which was to transmit to the Moldovan children the message that she was like them once, and she was just a simple girl that walked on the muddy roads of Mihăileni, her native village. "Anyone who has enough determination and puts enough work can go from rags to riches," closed out Victoria.
Nowadays, there are 588.3 thousand women employed in the labour market in the Republic of Moldova, according to an NBS report in 2016. What's interesting, is that 67% of these women were employed in a company, 26% were self-employed, 7% of the women in question were housewives and only 0.5% of women were registered as being entrepreneurs, as an infographic made by Moldova.org based in NBS data presents. On the other hand, the average female entrepreneurship rate in the European Union in 2014 was 10% of the total female active labour force.   
Moldova's mass migration – the main trigger for the economic and demographic decline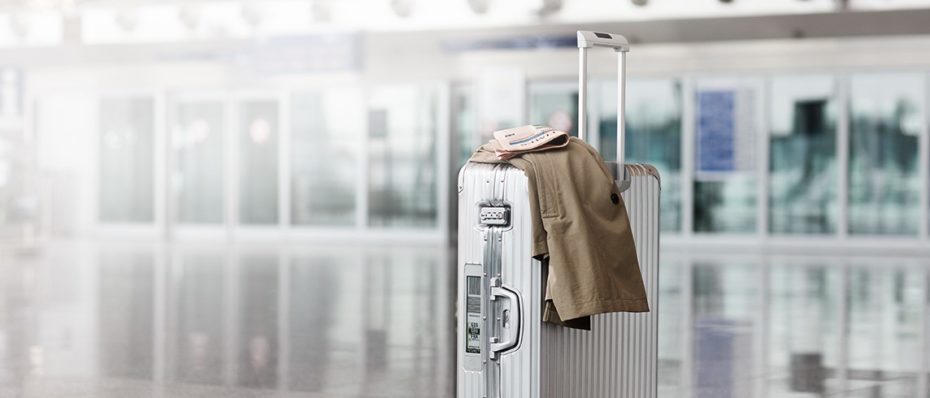 People leave Moldova every day. Nowadays, not only young people leave the country, but elder ones do it as well. It is also the case for Serafima Gherman – a former biology and chemistry teacher, who decided to leave her home country and to head for Milano, Italy.
Our colleagues from Moldova.org spent the day before she left at her place while she was preparing her luggage for leaving. She seems to be down in the mouth. So many years spent in this house…
When Serafima was young she dreamed to become an artist. She secretly applied at the musical college. Her voice was wonderful. When her father, who was a doctor, got to know, he gave her a good beating and told her that the big stages would handle it somehow without her. So, she studied at a technical college and graduated the Pedagogical University from Tiraspol being married with 2 children.  Together with her husband, she built a big house and raised the children. A few years ago her husband passed away. It seems like it was only yesterday.
Sitting on the floor, she tried to put her thoughts in order and to arrange her belongings in the luggage. First, she was wondering if the pieces of frozen meat, packages of parsley, lovage and traditional cheese made from sheep milk will fit into the blue valise next to her. She was aware that the place she goes to is full of cheese and meat of any kind, but she also knew that the home-made food can't be compared to anything. And then, she didn't know how much time it will take until returning home. What if the meat rots?
The next thing Serafima took care for were her clothes, carefully arranged in a plastic bag, as well as her medicines. Still, it was too much stuff. Her grandson assured her that all the things that don't fit in the valise will be brought by his mom, Serafima's daughter, next time when she comes to Moldova. She also lives and works in Italy.
Serafima looked around one more time. She checked the papers and the medicines to not forget anything, and started to slowly move to the kitchen. She was crying. "It is very hard, living my entire life in one place and taking to the road now, when I am old. Who will take care of my house while I am gone?" she asked herself. Everything is left behind: a small house with a kitchen, a bathroom, a bedroom and the most important, a sparkly clean living room called in Romanian "casa mare". Nobody lives in there. It's for guests.
She sadly inspected the yard that has the softest and the greenest grass ever. Once it was full of hungry poultry: geese, ducks, chickens. Now it is so silent. All of them were slaughtered one after another as there was nobody who could take care of them while she was visiting her daughter in Italy.
She never thought of being always on the road. Her heart was always weak and then the problems with blood pressure appeared. So, she had to travel a lot: from the local hospital in Brânzenii Vechi to the district hospital in Telenești, and then to Chișinău. Nobody knew what the health issue was. Only when her daughter Angela bought her a ticket to Italy, the physicians discovered the small intestine cancer. After long beggings from her daughter, Serafima accepted to be operated. In Italy, she got her residence permit and the papers for obtaining the 100% degree of disability, as she was hardly able to move and was in poor health. Now she must go to the doctor regularly. "I have to leave for a new consult. It happens every couple of months. I can't be taken care of in my own country."
It has been going on for several years now. And she cries every time. Her house fell into disrepair while it is so comfortable and nice in Italy, but so foreign. It's like there is no life for her in that world.
She was wearing her favourite floral pink dress and a wool cardigan, as it was already quite cold. Leaning on her walking stick, Serafima slowly walked to the gateway, where a car was already waiting for her to take her to the airport in Chișinău. All she could do more was to ask her neighbour to come and check the house from time to time. Nobody knew when she would return, maybe after a couple of months, maybe in summer. Her grandson Liviu helped her with the luggage and nodded affirmatively while receiving indications from his grandma: "Buy some poison against mice and spread it in the corners and under the bed. Move that gas tank in the garage. I don't want it to be stolen!"
They arrived at the airport and headed directly to the check-in desk. The luggage was already given, the check-in done, and a wheel chair was waiting for Serafima. Tears filled her eyes again. She hugged her beloved grandson and let herself to be guided to the departure gate. There were some other old people that were waiting to be boarded. Most probably they also flown to visit their children.
Republic of Moldova loses her citizens in a matter of hours. Namely, every hour four people leave the country seeking for a better life, according to BBC. In 2017 only, the number of persons over 15 years old that were established abroad for work purposes reached 318.4 thousand, out of which 20.2 thousand are persons aged over 55, as the official data by the National Statistical Office of Moldova states. In case the trend continues, it could lead to a demographic and economic collapse.
Featured image source: lufthansa.com
The mystery of the (unrighteous) baptizing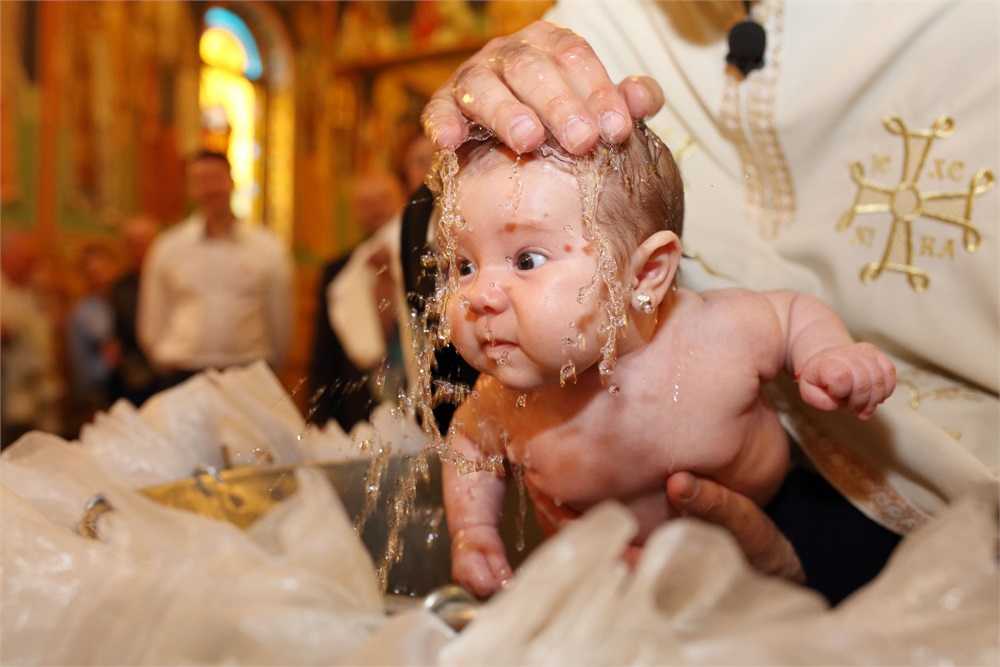 In a traditionalist and officially Christian-Orthodox society, those who decide to go another way are often criticized and remain misunderstood. Baptism, religious weddings, and funerals are some of the very important steps in the life of an Orthodox Christian. Faithful parents will have their children and grandchildren baptized, and when the time comes – buried, according to the order of the Christians and the priest. But what do they do if they're are atheists? Moreover, what if two atheists refuse to baptize their child?