Aliona Baroncea-Strâmbeanu: "The JOC ensemble must become the ambassador of the Republic of Moldova"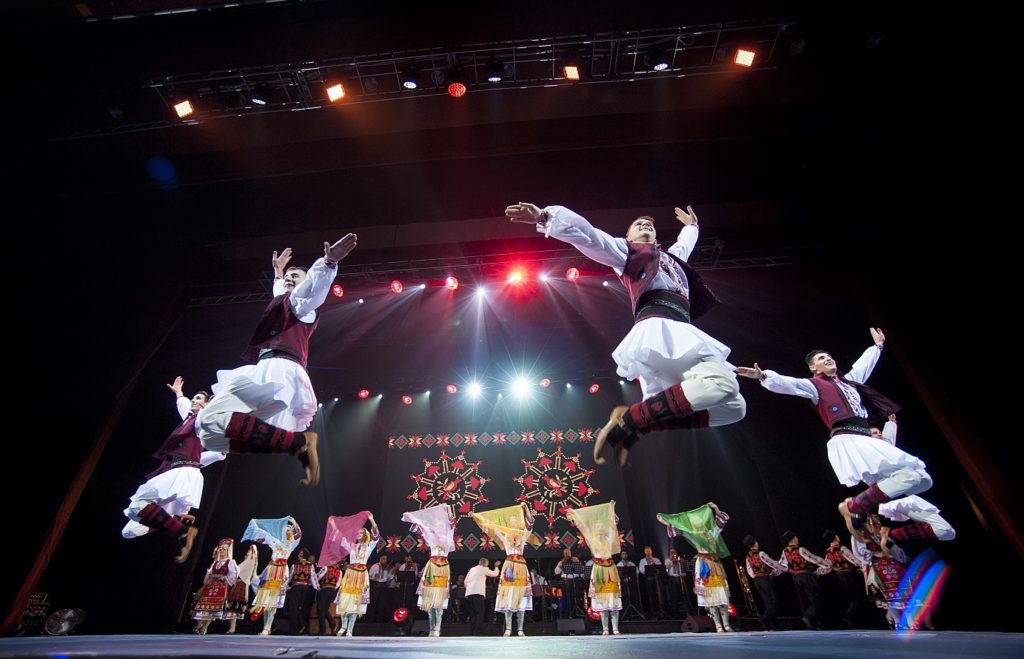 "The JOC ensemble must become the cultural ambassador of the Republic of Moldova", says Aliona Baroncea-Strâmbeanu, the new director of the ensemble. The director of the famous group of dancers told us about the achievements and issues of "JOC".
Cultural events calendar: the authentic experience Moldova has to offer this summer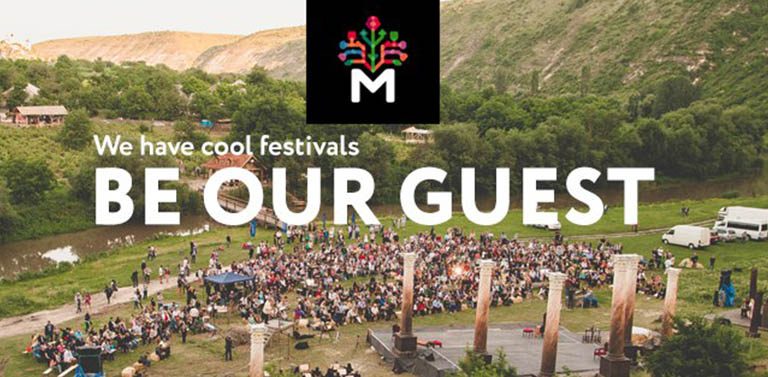 During the last few years, more and more festivals, marathons, concerts, fairs and thematic events have been organised in the Republic of Moldova. The summer calendar of this year is full of opportunities to discover things about Moldova which are beyond touristic brochures and established tours. Such events represent a priceless chance to connect with local people, traditions, food, art and advertisement.
The calendar of this summer events in Moldova is presented as follows:
Moldovan Design week
June 3rd to June 9th, Chișinău
A series of events such as exhibitions, installations, inspirational talks, workshops and performances will be held in June for those who are interested in such creative industries as product and industrial design, plastic arts, furniture, graphics, fashion, architecture and interior design.
The multidisciplinary festival attempts to draw more attention to art, design and other creative areas, as well as to develop and promote a supportive policy towards design specialists.
National Rosé Wine Day at Castel Mimi
June 8th, Bulboaca village, Anenii Noi
The summer commences with an elegant event at Castel Mimi, one of the most important architectural monuments and wine masterpieces in Moldova, where the rosé wine will be the king of the party and the pink colour an indispensable element of the dress code. Besides the concert, food court, wall projections and a musical fountain, the guests will taste the famous Cabernet Sauvignon, awarded with silver medal at Concours Mondial de Bruxelles.
Open-air Classical Music Festival "DescOperă"
June 14th to June 16th, Butuceni village, Orhei
The open-air classical music festival is a unique event in Moldova. It is organised in the middle of Orheiul Vechi Reservation limestone cliffs, which create a natural amphitheatre and provide ideal sound and distinguished atmosphere. The festival braids classical music and nature together and exhibits well-known classical masterpieces performed by featuring artists from the Moldovan National Opera, led by Austrian conductor Friedrich Pfeiffer.
Festival "IA Mania"
July 6th, Holercani Village, Dubăsari
"IA Mania" is a festival which promotes traditional hand-embroidered blouses and supports the craftsmen who try to preserve this tradition. It gathers artisans with hand-made objects, chefs with traditional recipes, music and dancing, workshops and other advertisement activities. The slogan of the event is "Celebrate the beautiful traditions of our ancestors! Dress like Moldovans! Dance like Moldovans! Craft like Moldovans! Eat Like Moldovans! Party like Moldovans!"
International Pottery Fair "La Vatra Olarului"
August 11th, Hoginești village, Călărași
Hoginești is the home of one of Moldova's most valued potters – Vasilii Gonceari who inherited the craft from his ancestors and established the "Vatra Olarului" International Pottery Fair. Visitors will be able to buy pots, souvenirs and household objects directly from the craftsmen gathered at the fair. Additionally, hands-on workshops, traditional gastronomy food court, folklore concerts and dancing will be available during the fair.
Purcari Wine Run
August 24th, Purcari, Ștefan-Vodă
The trail race of 10 km will pass through the vineyards of Chateau Purcari. The participants will be invited to discover beautiful landscapes with multiple elevations, unpredictable paths and a lot of grape vines.
Runners will be able to spend a few moments at a pit stop, disposed every 2 km and named after some of the most famous wine varieties: Sauvignon, Chardonnay, Pinot Grigio, Rose. There, they will have the possibility to eat some fruit, have some water and even taste some wine before resuming the race. According to the organizers, the competition is held to promote trail running, healthy lifestyle, as well as to reveal the strongest sportsmen among professionals and amateurs.
More events here.
Tickets can be purchased here.
Featured photo: moldova.travel
Stories from diaspora// Marian Cepoi: "While the things are not changing in Moldova, its citizens are given a second chance abroad."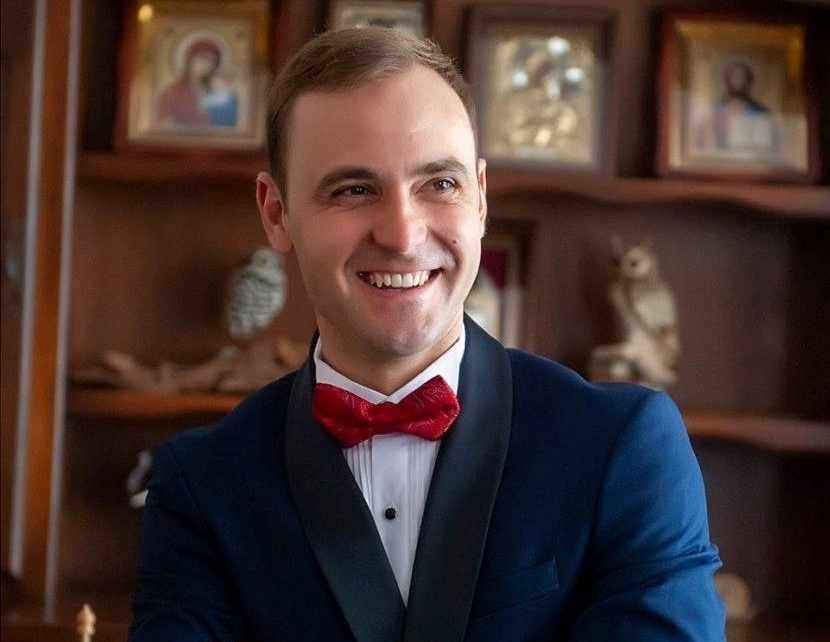 Marian Cepoi is an ambitious and hardworking person from Moldova who is currently working as a policy assistant at the European Commission, while living in Brussels, Belgium. He is the protagonist of this week's story from diaspora.
About working for the EU
Marian wakes up early every day. He has settled down into a morning routine: exercises, reflecting and a healthy breakfast. "I have noticed that I am feeling better during the day if I wake up earlier and have more time for morning activities. If you do not hurry up in the morning, your entire day will seem to be longer, with more time to achieve the always-infinite list of proposed tasks," he says.
Marian's list of daily tasks is really long: coordinating the organisation of meetings, drafting policy and working documents and briefings, liaising and communicating with internal and external actors, etc. Therefore, getting an energy boost in the morning is really useful.
However, his morning habits are not the only source of enthusiasm and efficiency. Marian also gets his energy from the joy of doing what he really likes. "European Affairs are an interdisciplinary topic and you never get bored with only one type of activity. It is a nice combination between political science, economics, law, development studies, communication, diplomacy, etc." It is clear that Marian loves his job at the European Commission. "It is a big community of people with more or less the same profile, education and activities. You feel a member of this big family."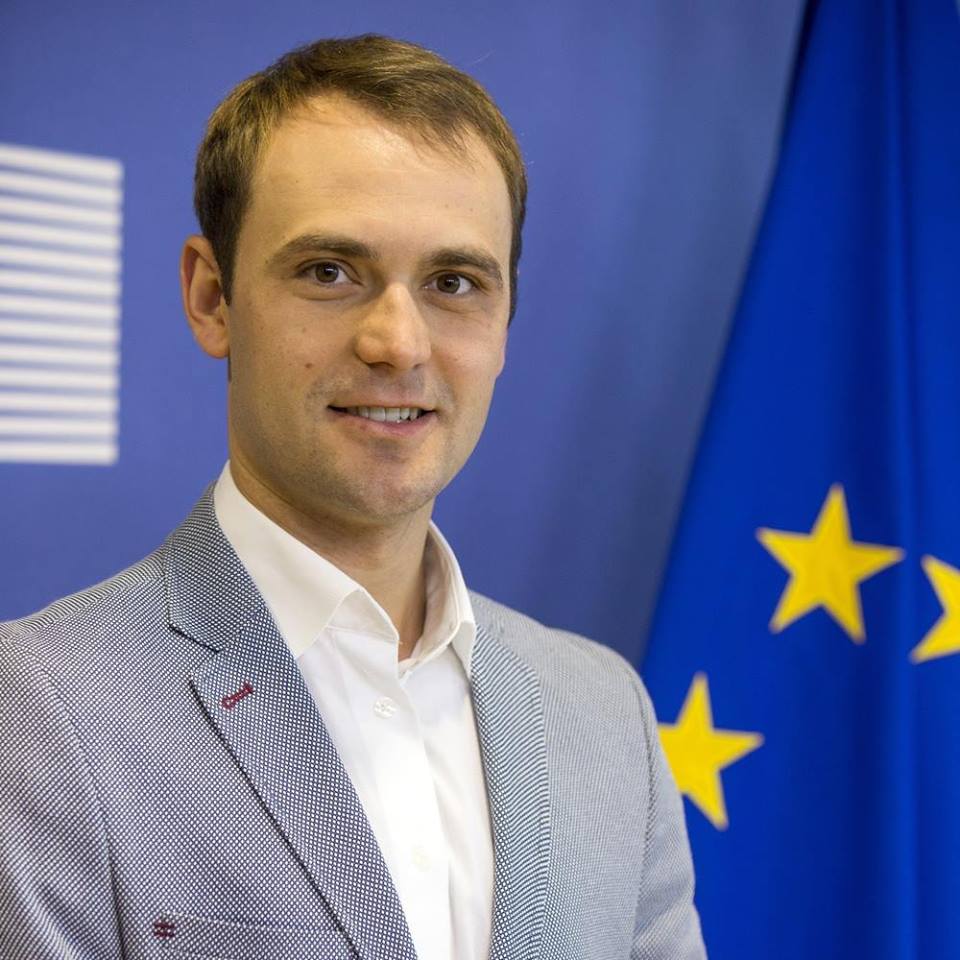 Furthermore, Marian also enjoys living in Brussels: "It is a Babylon of our era. Here you do not feel like a foreigner and your language accent will not be judged. It allows me to be far from home, develop myself, and, at the same time, to not feel as a stranger – the way I would have been felt if I was working and living in another country or city."
At the same time, our protagonist reveals some aspects of having a job at a European institution: "The work style is very different. The specificity of having 28 countries on equal foot developed here a strong common sense of co-decision, negotiation and respect for the opinion of other people. Even at the lower levels all decisions are taken after a wide internal and external consultation process."  In the end, everybody is aware of their own contribution and no conflict of interests during the implementation process could appear, according to Marian.
Of course, there is the other side of the coin as well. "All these advanced democratic practices generate a complex system and, sometimes, it may appear slow, over-regulated, and too bureaucratic. However, without bureaucracy, that in fact assures the rules compliance, the European Union would have not been capable to extend at such a large scale, both in terms of number of countries and in terms of competences," explains Marian.
About the prerequisites to enter the EU institutions' competitive system
Marian did his master's degree in European Studies at the College of Europe. "The College of Europe was a 'visa' for Brussels and for working at EU institutions in my case. It is almost impossible to enter the EU institutions, being from a third country, if you do not have a diploma with good results from a prestigious university, as well as prior relevant work experience."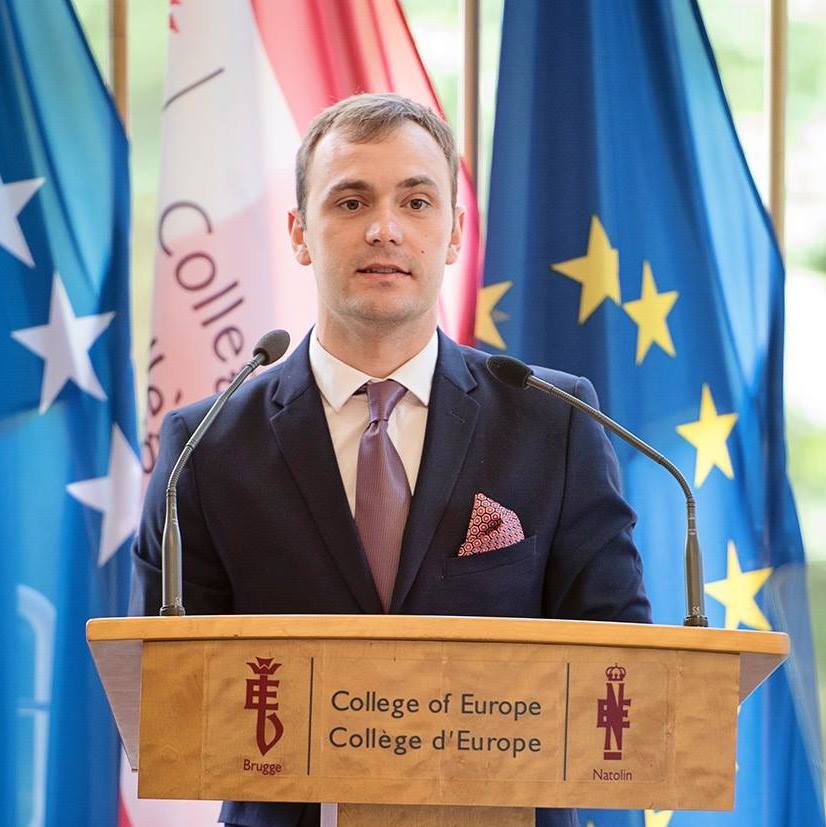 Marian says that studies at such high ranked abroad universities develop teamwork skills, self-studying abilities, public speaking, debating skills, critical thinking, self-confidence, research skills, and many more. "The experience at the College of Europe also taught me stress management, prioritization and self-organisation. It helped me adjust my already formed profile to the Western high work and life standards."
To those young people who are working hard in Moldova and want to get to the next level, he recommends to go for a master's degree abroad. "It will be the element which will complete their profile and prepare them for the international competition and career."
Prior to his master's degree, Marian gained his work experience as a policy researcher at IDIS VIITORUL and as a coordinator at Promo-LEX in the Republic of Moldova.
About the Moldova-EU Association Agreement
"If the current Association Agreement were fully implemented, 80% of Moldova's situation would be adjusted to the European standards. It indeed means that the quality of life would grow as well." Marian claims that the implemented reforms in the justice sector, for example, would attract significant EU funds and foreign investments. "At the EU level, there are enough money, but they don't arrive in Moldova because of lack of structural reforms."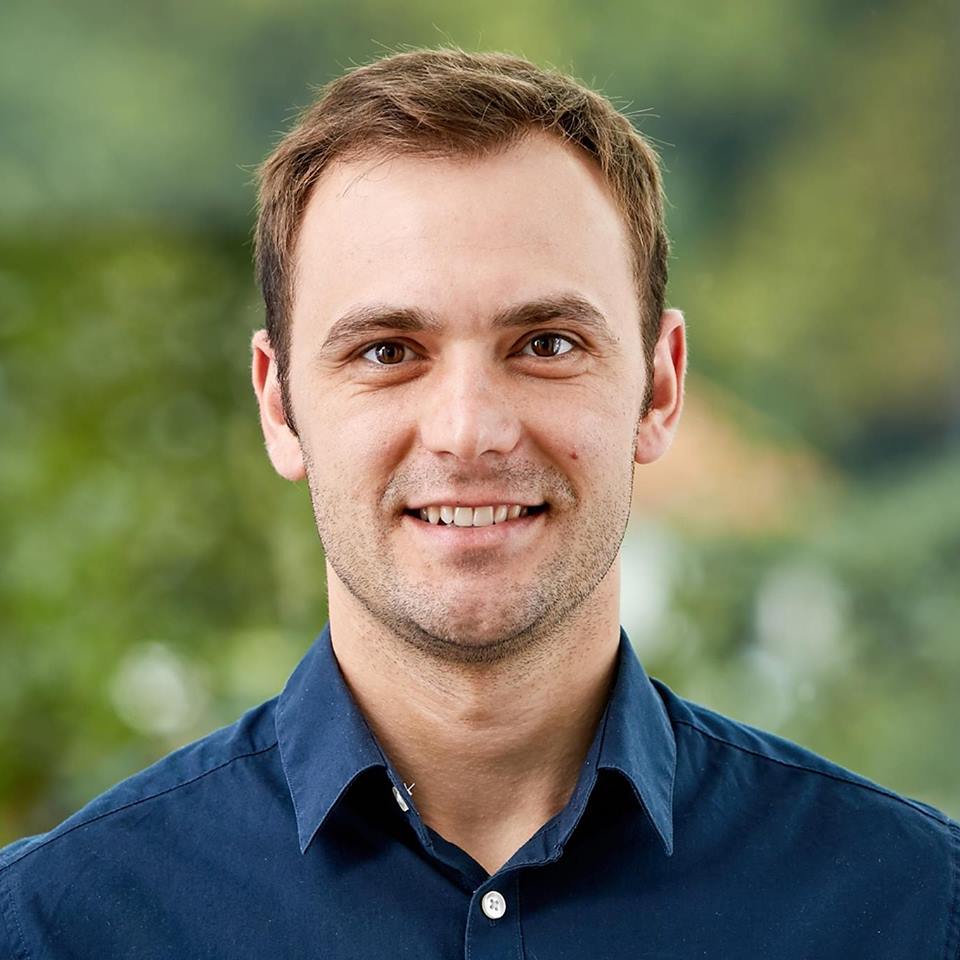 According to Marian, it's good that Moldovans have the opportunities to travel, work and live abroad. Still, as he mentions, without having good living conditions at home, it turns into a negative effect, as people simply leave their country for good. "The Moldovan diaspora has significantly grown in the last 5 years. People settle abroad together with their families, in the countries where they see a future for their children. This is a phenomenon without precedent in the history of the Republic of Moldova and I am afraid of its consequences. So, urgent significant changes in Moldova are needed if we want to still have it populated," he says.
Marian will continue to work hard and look to a brighter future for his country and his family. "I want to profit from every single day and climb another step on my Everest!"
Photos: Facebook/ Marian Cepoi
Snap election: is it a practical solution for the political crisis in the Republic of Moldova?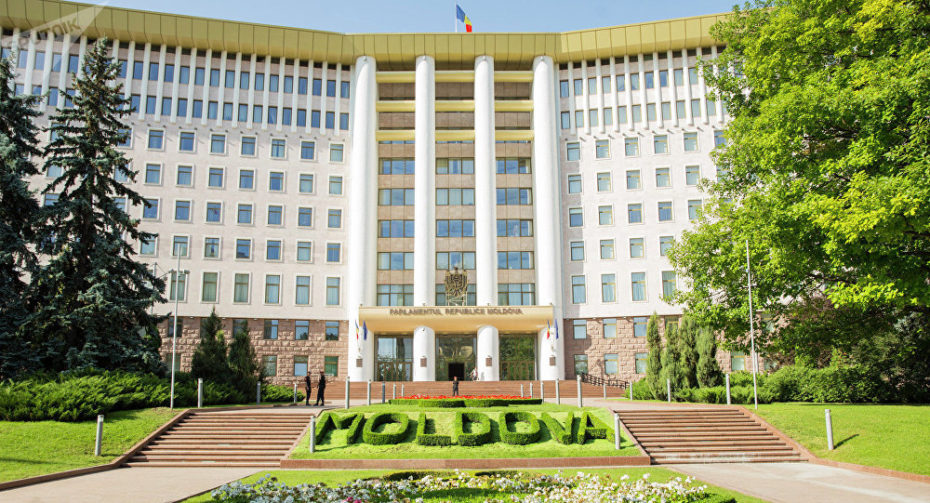 Today, the Parliament of the Republic of Moldova has an anniversary – 2 months since both the first and the last meeting of the newly elected Parliament was held, 2 months of discussions, negotiations (or their avoidance), declarations and attempts (which were more or less trustworthy) to solve the standstill the Parliament and the entire country has been brought to.
No significant advance was reported since March 21st. There is one more month to go until Moldova's president would dissolve the Parliament and would call a snap election.
In a last-ditch effort to avoid a snap election, the political bloc ACUM invited the Party of Socialists of the Republic of Moldova (PSRM) to the Parliament's special session, on 21 May 2019 at 14:00, in order to elect the Parliament's leadership and vote on the anti-oligarchic legislative initiatives.
In response, the socialists published a press release on their official page where they mentioned that the ACUM proposition is unfounded and does not deserve to be taken into consideration. "This populist initiative of the representatives of the bloc ACUM can not surprise neither the PSRM faction in the Moldovan Parliament nor the majority of Moldovan citizens." At the same time, the socialists highlighted the fact that in order to overcome the political crisis, it is necessary to create a parliamentary majority or to agree, at least, on the first election of the parliamentary leadership.
In short, none of them is willing to reach a compromise. Therefore, it is very probable that a snap election will be conducted in Moldova soon.
Nonetheless, people are not prepared for it. They already seem disappointed and less motivated to vote again. Over the last few years, the voter turnout in the Moldovan elections became lower and lower. During the 2014 parliamentary election it represented 57.28%, whereas during the 2019 parliamentary election it lowered to 50.57%. It could drop even more in case of snap election.
Moreover, a snap election would not change too much the configuration of Parliament, according to a survey conducted by the Association of Sociologists and Demographers from Moldova. Only 15% of respondents believe that this political crisis could be overcome by snap elections. One third of respondents consider that if snap election were organised, no political party would gain the majority, and the results would be similar to those of February elections.
"We have noticed that the population is tired of elections. If there were snap elections, 48.7% of respondents said they would participate in the elections, whereas one third of the population is uncertain about what to do. This demonstrates once again that people have been disappointed with so many choices and political parties, which could not reach a consensus," declared Eugen Ştirbu, the director of the International Institute for Monitoring the Development of Democracy, Parliamentarianism and Respect for the Rights of the Citizens of the Member States of AIP CIS.
Experts claim that political uncertainty also affects Moldova economically. Adrian Lupusor, the director of the Independent Analytical Center Expert-Grup claimed that the period of standstill leads to delay of financial support programs and early elections would hit the state budget, as the adjustments after the elections would be painful. The costs of organizing elections in Moldova are inversely proportional to the citizens' trust in politicians. Therefore, whereas the parliamentary elections in 2014 had a budget of 52 million lei, in 2019 – this budget amounted to more than 110 million lei and it could raise even more in case of snap election.