A NATO office will be opened in Moldova
An office of the North-Atlantic Treaty Organization will be opened this autumn at Chisinau, the capital of Moldova. The representation will have specialists from different states who will advise and support the Moldovan army to implement the NATO standards and to cooperate with the NATO members.
The announcement was made on Thursday, August 20th, at Bucharest, at a meeting between Moldova's and Romania's Ministers of Defense, Anatol Salaru and Mircea Dusa.
"This office will employ experts from different countries, including Romania, which will have to help Moldova to prepare and adapt to NATO's standards. The office will be opened in September or October. Moldova is a partner of NATO and thus, it is important to found a joint peace-keeping battalion in Iasi", told the Romanian Minister Dusa.
Furthermore, Salaru declared that "Moldova is in a area of insecurity, warned by the Eastern danger" and that "it needs Romania's support in the reform of the National Army, to improve the defense capacity".
He confirmed that Moldova's long term goal is to become a NATO member, even if the Constitution states the neutrality of the Republic. 
The information campaign "Be aware of what you eat" – 58% of total deaths in Moldova are due to cardiovascular diseases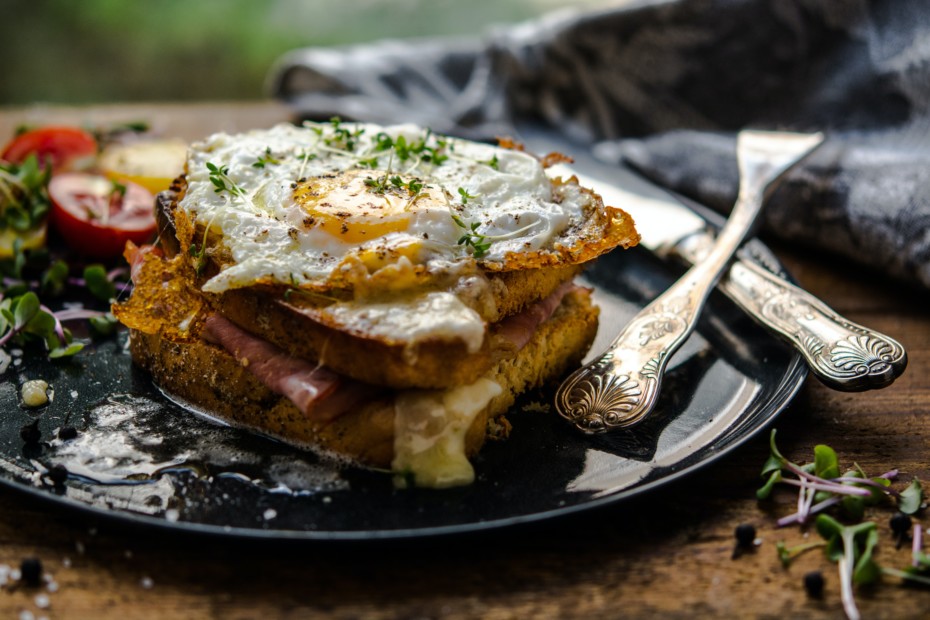 On June 11, the Ministry of Health, Labour and Social Protection (MHLSP) launched an information campaign on the consumption of artificial trans fats (trans-fatty acids)in the Republic of Moldova, which was name "Be aware of what you eat!". According to the MHLSP, the campaign aims to inform people about the harms of consuming artificial trans fats and encourage them to follow a healthy diet, all information distributed being based on a previous study conducted with the support of WHO.
In the campaign, it is also highlighted that the consumption of artificial trans fats represent one of the main causes of cardiovascular disease and diabetes in the Republic of Moldova.
---
Cardiovascular diseases lead to an almost double mortality rate in Moldova as compared to the European average. 40% of the country's adult population has high blood pressure. At the same time, 56% of the population aged 18 and over is overweight, while 23% of overweight people are obese. Every year, more than 20,000 Moldovan citizens die due to cardiovascular diseases (58% of total deaths in 2018), informed the MHLSP.
---
Doctors say that high blood pressure, as well as all cardiovascular diseases, can be caused by poor nutrition, excess of salt, stress, smoking, excessive alcohol consumption and lack of exercise.
Industrially-produced trans fats are considered the most dangerous types of fats. They raise the level of the low-density lipoprotein ('bad' cholesterol) in the body, which increases the risk of cardiovascular disease and high blood pressure. Artificial trans fats are obtained by the chemical addition of hydrogen to natural fats and are used in pastries, bakery products, frozen semi-prepared products, fast food and snacks.
"Such countries as Switzerland, Denmark, Austria, Norway, Hungary have set a limit of 2 g of artificial trans fats to 100 g of fat or oil, thus eliminating them from industrially processed products. It would be good for all other countries, including the Republic of Moldova, to follow their example and exclude artificial trans fats from manufactured products, as this is a simple but high-impact public health intervention that helps reduce the risk of cardiovascular disease and improve nutrition," mentioned Igor Pokanevych, the WHO representative in the Republic of Moldova.
---
According to the WHO recommendations, the share of total trans fat intake should be less than 1% of total energy consumption (for an adult consuming 2,000 kcal per day), that meaning less than 2.2 grams of trans fats per day or a maximum limit of 2 grams per 100 grams of fat or oil in food.
---
"Currently, people in Moldova consume ten times more trans fats than the daily limit recommended by the WHO. This leads to an increase in the number of cases of cardiovascular disease and obesity, which in the context of the COVID-19 pandemic, considerably increases the risk of severe complications,"  said Caroline Tissot, director of the Swiss Cooperation Office.
There were 4 116 active cases of coronavirus recorded in Moldova today, 344 patients being in serious condition. The death toll reached 382 deaths, almost all of people who died had co-morbid heart diseases, high blood pressure, diabetes, or other serious diseases. The total number of COVID-19 cases reached 10 727, as MHLSP reported.
Photo: Jonathan Pielmayer| Unsplash
The U.S. Department of State: Vladimir Plahotniuc and his family members are ineligible for visas to the United States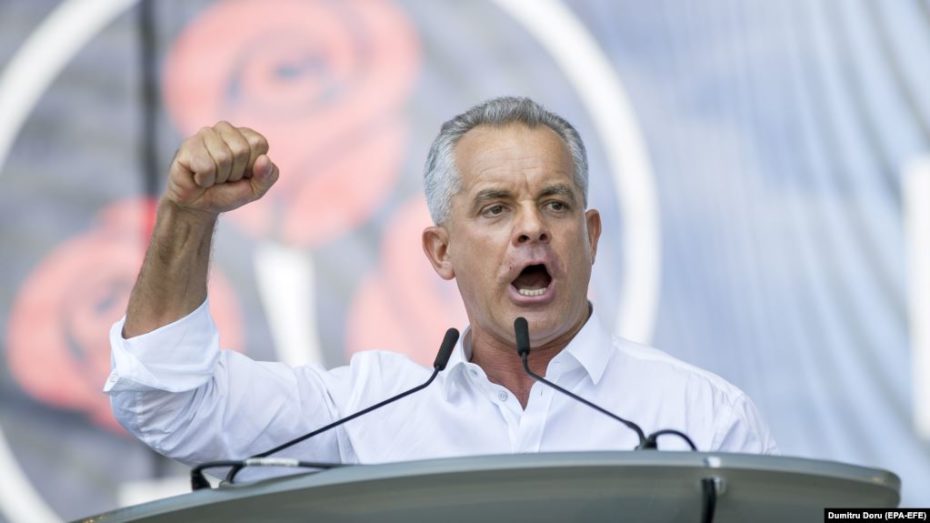 Vladimir Plahotniuc, his wife and two children have been banned from entering the United States because of "significant corruption actions" involving the former democratic leader from Moldova, according to the U.S. Secretary of State Mike Pompeo.
The press statement issued by the Office of Spokesperson of the U.S Department of State as following:
"Today, I am designating former Moldovan official and oligarch Vladimir Plahotniuc due to his involvement in significant corruption.  In his official capacity, Plahotniuc was involved in corrupt acts that undermined the rule of law and severely compromised the independence of democratic institutions in Moldova.
This designation is made under Section 7031(c) of the Department of State, Foreign Operations, and Related Programs Appropriations Act, 2020 (Div. G, P.L. 116-94).  Under Section 7031(c), once the Secretary of State designates officials of foreign governments for their involvement, directly or indirectly, in significant corruption, those individuals and their immediate family members are ineligible for visas to the United States.
The law also requires the Secretary of State to either publicly or privately designate or identify such officials and their immediate family members.  In addition to Plahotniuc, I am designating his wife, Oxana Childescu; his son, Timofei Plahotniuc; and his minor child.
Today's action sends a strong signal the United States does not tolerate corruption and stands with the people of Moldova in their fight against it. The Department will continue to use these authorities to promote accountability for corrupt actors in this region and globally."
Along with the former leader of the Democratic Party of Moldova, in the list of ineligible persons for receiving visas published by the US State Department are also found other politicians of the world, accused of corruption crimes, but also several politico-military organisations in the Middle East.
Secretary of State Mike Pompeo posted earlier  a message on his Twitter account, stating that the United States of America supports Moldova in the fight against corruption and condemns the corrupt actions of Vladimir Plahotniuc, who has been declared internationally wanted on October 28, 2019.
Vladimir Plahotniuc's corrupt actions undermined the rule of law and severely compromised the independence of democratic institutions in #Moldova. Today, I publicly designate him. The U.S. stands with Moldova in its fight against corruption.

— Secretary Pompeo (@SecPompeo) January 13, 2020
The U.S. Ambassador Dereck J. Hogan's also sent a message to the Moldovan public: "The United States is taking corruption seriously. No one should be above the law," is said in his message.
President Igor Dodon thanked the U.S. authorities for the decision to declare the former democratic leader an undesirable person. "Sanctions against the fugitive oligarch is a good sign from our Western partners, for which we thank them. We have addressed this requirement many times. But in order to get a result, it is necessary, first of all, to involve judicial officers," Dodon declared for Tass.ru.
Vladimir Plahotniuc is criminally investigated in two criminal cases for money laundering and one criminal case for illegally obtaining a second passport of the Republic of Moldova, with a second identity. On October 11th, 2019, the Chișinău Municipal Court issued a 30-day arrest warrant for Vlad Plahotniuc and at the end of October a red notice was issued on his name as well.
The authorities of Romania and the UK responded to the National Anticorruption Centre's requests to look for the former leader of the Democratic Party of Moldova on their territories, including under the name of Vladislav Novak, which is his second identity in Moldova, as ipn.md reported.
Photo credit: Dumitru Doru (EPA-EFE)
A new way of looking at the world – the Good Country Index: How does Moldova rank?
The Good Country Index is an index that measures what each country contributes to the common good of humanity and to the planet and what it takes away, relative to its size, according to goodcountry.org. Therefore, an overview of each country is given to show whether it's a net creditor to mankind, a burden on the planet, or something in between, highlighting the top countries that serve the interests of their own people, but without harming – and preferably by advancing – the interests of people in other countries too.
The Republic of Moldova ranked 27th out of 153 countries in this ranking, being followed by such countries as Slovakia and Romania.
Depending on the analysed criteria, Moldova was ranked in the following positions:
Science and technology

– 33rd position

Culture

– 49th position

International Peace and Security

– 10th position

World Order

– 50th position

Planet and climate

– 73rd position

Prosperity and equality

– 38th position

Health and well-being

– 41st position.
Countries such as Finland, the Netherlands and Ireland, Sweden and Germany ranked top five. The last countries in the ranking were placed as following: Mauritania, Libya and Iraq.
According to the authors of the index, countries received scores on each indicator as a fractional rank relative to all countries for which data is available (after most data is corrected for GDP, i.e. the economic size of the country). National statistics, international publications data (e.g. Reporters without borders, UNESCO, UN missions, UNCTAD, WHO, etc.), treaties and agreements signed, other rankings served as source data that was used to compile the Good Country Index.
The Good Country Index is a project launched by Simon Anholt in 2014 to start a global debate about what countries are really for: do they exist purely to serve the interests of their own politicians, businesses and citizens, or are they actively working for all of humanity and the whole planet? The debate is a critical one, because if the first answer is the correct one, we're all in deep trouble.
Photo: goodcountry.org