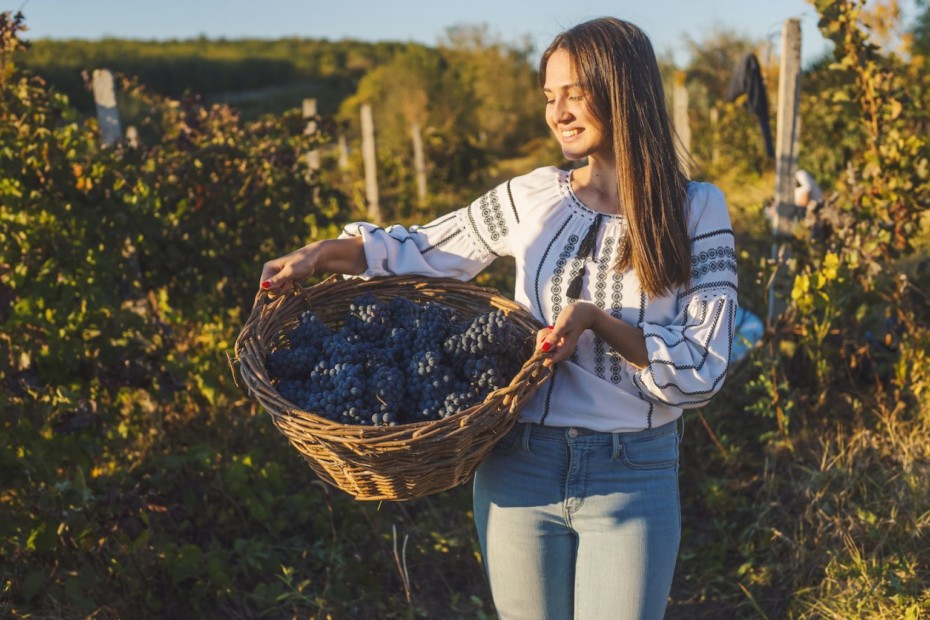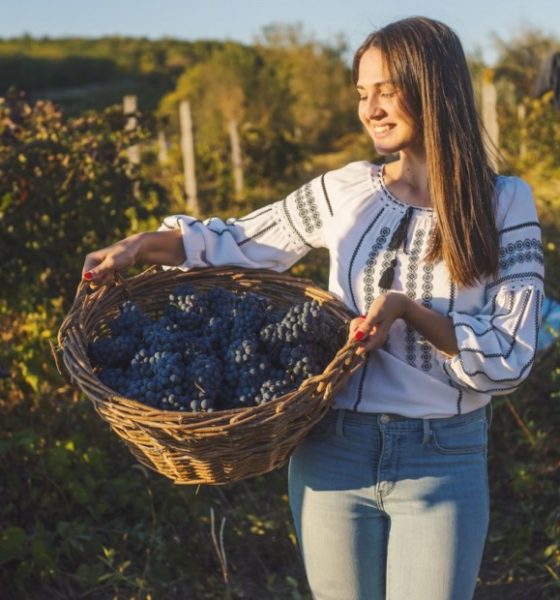 5 family-owned wineries and their internationally awarded wines that could offer exclusive experience
People who already had a chance to visit Moldova surely visited at least one of the most famous wineries of the country: Cricova, Purcari, Chateau Vartely, Mileștii Mici, Asconi or maybe Castel Mimi. Beside big and popular wineries, which produce a wide range of wines for import and export, there are also small, family-owned vineyards attached to wisely engineered wineries that deliver unique products, beloved and awarded internationally, and that are even more interesting to be discovered. So prepare a notebook and take some notes.
Fautor
The Fautor winery, belonging to Lipcan family, was founded at the end of the 20th century. The winemaker's talent, advanced technologies, the unique area where the vineyards grow and the variety of produced wines are the main ingredients of the Fautor success story.
Both the winery and the plantations are located in the Tigheci microzone, being part of the Valul lui Traian area – a UNESCO protected wine-growing area in Southern Moldova where protected geographical indication (PGI) wines are obtained. The experts claim that this region's environment is similar to those of the famous wine regions Bordeaux (France) and Piedmont (Italy).
Fautor is one of the most awarded Moldovan wineries in the last years, having a unique portfolio of rare varieties and world exclusive blends, as the official page of the company states. The wine catalogue of Fautor includes a beautiful selection of wines, including their most internationally awarded varieties: Negre – a blend of Feteasca Neagra and Rara Neagra (red dry wine), Fumé Blanc – made of Sauvignion Blanc grape variety (white dry wine) and Illustro – a blend of Cabernet Sauvignion and Merlot (red dry wine).
Vinaria din Vale
Vinaria din Vale is one more family-owned winery (Davidești family) with deep roots in tradition and a great passion for excellence. It is another winery located in the Valul lui Traian area, the vineyards there having a favorable climate and fertile soils that ensure the personality and quality of grapes.
Another important detail in their wine production is the maturation in oak barrels brought from France that offer soft taste and stunning aromas. The most appreciated wines of Vinaria din Vale are Traminer, Feteasca Neagră (red dry wine), Rosé and their blend of Chardonnay and Fetească Albă (white dry wine).
Carpe Diem
For four generations, the Lucas family has been dedicated to crafting impressive wines that reflect the best of Moldovan terroir and local wine-making traditions, according to the official
website
 of the winery.
Carpe Diem
has a special story behind as in 1949 the family vineyards were nationalised and the whole family was deported to labour camps in Siberia. After severe years of deportation, a part of the family managed to return to wine-making. In 2011, the youngest generations of the family  presented for the first time the
Carpe Diem
wines.
The harvesting on the 10,5 ha of vineyards located in the Codru region is done manually and begins in the late August, ending in the beginning of November.
Carpe Diem
 has gained  awards for their products at world-level contests. The most praised
wines
are
Bad Boys
, which is a blend of 
Feteasca Neagra
and
Saperavi
(red dry wine),
Breaking Red
– a blend of
Feteasca Neagra, Cabernet Sauvignon
and
Merlot
(red dry wine) and 
Cuvee 19/11
, which is a blend of
Rara Neagra
and
Pinot Noir
 (red dry wine).
Gitana
Gitana winery is special because of its elegant wines that managed to preserve the personal identity of each variety of grapes in their flavor and structure, without much human intervention.  Thanks to the winery owners' (Dulgher family) know-how and the specific of the region (Valul lui Traian) where the vineyards are located, Gitana was internationally recognised and won over time many awards in the specialised competitions. The most honoured with awards wines from Gitana are their Cabernet Sauvignon and Feteasca Regală varieties.
This winery marked a milestone in the rebirth of Moldovan wines when the Dulgher family purchased the "Tiganca" (tr. gipsy) wine factory in a deplorable state in 1999 and gave it a new life.
Novak
The family-owned winery Novak is a new look at the traditional wine-making, combining traditions and innovative technologies. As the majority of the described wineries, it is also located in the Valul lui Traian microzone.
The story of Novak winemaking dates back to the late 19th, being started by Emanuel Novak. Afterwards, the knowledge was transferred to his successors. The old-fashioned traditions served as a base for the today's winery. At Novak winery both classic varieties (Merlot, Cabernet Sauvignon, Chardonnay, Malbec), traditional varieties (Rara Neagra, Feteasca Regala) and even some forgotten varieties of grapes (Alb de Onitcani, Floricica, Kaz Aya) are used in production. In such a way, in addition to the already well-known varieties of wines and blends, the Novak winery placed emphasis on the revival of the original Moldovan varieties, some of which, until recently, were forgotten or considered lost.  The Alb de Onițcani wine variety, for example, won the gold medal at Mundus Vini 2018 and other international contests.
There are even more family-owned, worth mentioning wineries in Moldova, such as Gogu winery, Atu winery, Et cetera, Equinox, Kara Gani. They produce rich-flavoured wines and offer an unforgettable experience to their customers. Therefore, more is yet to come.
Photo: vinaria.md
The possibility to learn online – schools from Moldova are looking for solutions in the context of coronavirus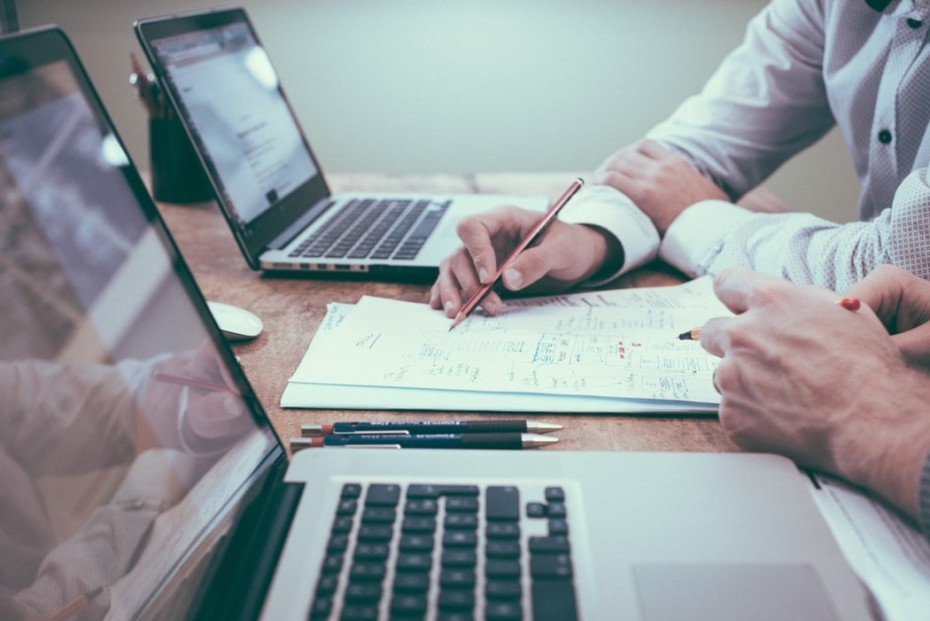 As students stopped attending schools due to the measures taken to fight the pandemic caused by coronavirus, the educational institutions from Moldova turn more and more of their attention to the online lessons alternative.
So far, the physical attendance of classes was interrupted in all schools of the country until March 31.
Last week, the methodology regarding the distance continuation of the educational process under quarantine circumstances was approved by the Ministry of Education, Culture and Research of the Republic of Moldova. The guideline aimed to answer the most important questions regarding the further organisation of the educational process. Among the highlighted tools were use of information technologies and digital teaching materials in order to communicate, teach and interact with students.
Some parents have already shared the experience of their children while attending online classes on zoom.us, for example. "This is how a virtual class is organised, in which the teacher sees everyone and asks questions, names the one who has to answer," specified one of such parents.
"First, it was unusual and loud. After that, children got used to it, followed the rules and it turned to be quite effective. In the afternoon, they do their homework. We film, take photos and provide them to teachers," added another parent.
The recommended by Moldovan teachers online educational platforms are Zoom.us, Google Classroom, studii.md, Proprofs, socrative.com, learning.apps, Kahoot, quizizz.com, Classtime, Wordwall, ClassTools, Onlinetestpad, Microsoft teams, Learning app, Livresq, etc.
The need of continuation of the educational process made possible the massive adoption of such electronic platforms as studii.md, which is a platform developed with the contribution of UNDP and the Center of Excellence Tekwill, aiming to modernise the education process and gradually transfer it into electronic format.
The platform is currently used by 25 schools, while another 88 educational institutions have requested to be connected to it. Teachers have the opportunity to upload video lessons from their computer or mobile phone, attach teaching materials to homework, leave comments with explanations and observations. Students can address questions in comments, attach files with the tasks to be verified by the teacher. All users have access to electronic agendas and registers, the schedule of lessons, while the administration also has the possibility to generate statistical reports.
Another important educational project initiated in this period is Future Classroom Lab – a pilot project based on a public-private partnership that claims to offer a new concept in pedagogy, "offering an open and inspirational learning space with innovative approaches, using digital technologies," as the official page of the project describes it.
Within the pale of the project, video tutorials for students preparing for the graduating exams of the summer 2020 session are already posted.
Also, a public TV station announced that it will broadcast the educational video tutorials for final exams preparation, informed the Ministry of Education, Culture and Research representatives.
Chisinau City Hall is developing an online library of video lessons recorded in the studios of higher education institutions in the capital city. The online library will be accessible to all beneficiaries of the education system in the municipality, with the possibility of extension for students from all over the country.
The Information and Career Guidance Center of the Technical University of Moldova announced that final exams preparation courses in mathematics and computer science will be continuously organised, the videos being live-streamed on Facebook.
According to the authorities, all educational institutions are equipped with computers. It is provided that teachers who do not have the necessary internet or equipment at home can access the resources in schools, the Ministry of Education, Culture and Research claiming that it makes sure, in this period, that each school is equipped with all necessary facilities.
However, there are still children who do not have computers at home or are not connected to the internet all over the country. According to the National Bureau of Statistics, 52.3% of Moldovan families have at least one computer at home, those from rural areas having a visible disadvantage when compared to families from cities. At the same time, the same source said that only 41% of the population of Moldova has a computer and 38.7% have internet access.
Still, who knows how fast things can improve driven by the urge to resist in such a volatile environment created by the current pandemic situation. And maybe we could understand, one day, that education can be moved online, at least partially.
Photo: Helloquence |Unsplash
In the coronavirus economic crisis: attempts to help the most affected sectors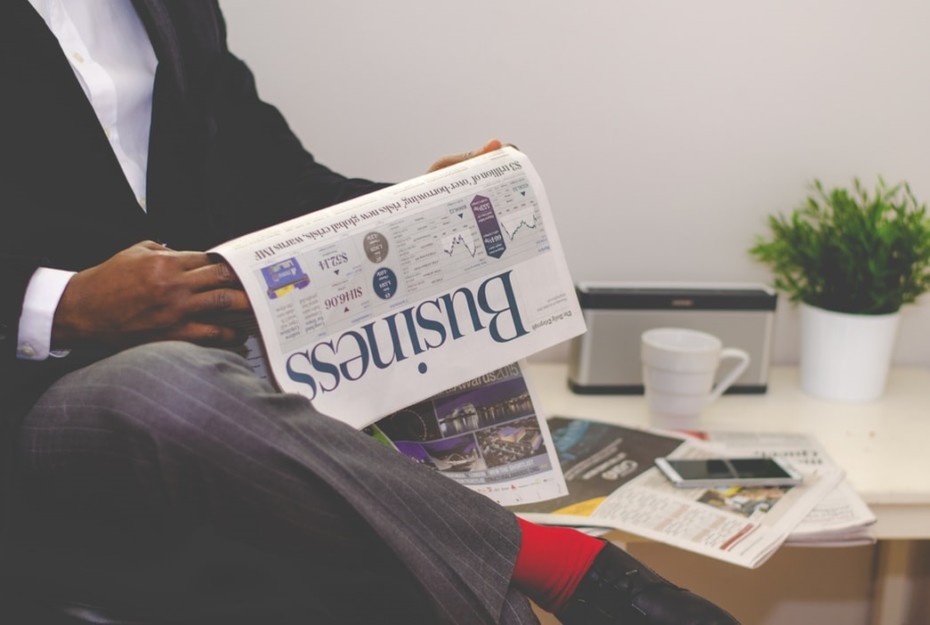 The National Extraordinary Public Health Commission issued recently a decision, according to which the activity of shops, restaurants, fitness centres, concert halls, theatres, cinemas, museums must be stopped by April 1. The adopted measure is related to the state of emergency declared by the Parliament of the Republic of Moldova throughout the territory of the country until May 15.
As a consequence, business associations from Moldova called for adoption of supporting measures to help companies mitigate the negative effects of the coronavirus outbreak. An online petition addressed to the Government of the Republic of Moldova was signed by thousands of citizens.
"The most powerful hit will be recorded in the case of small and medium-sized enterprises. Considering their vulnerability, the impact can be irrecoverable. Many of them will suffer major losses, some will partially or completely cease their activity, others may go bankrupt. Such areas as services, leisure, tourism, hotel, restaurants, catering, retail, event organisers and many others will be affected by quarantine and preventive measures," the petition stated.
Government's list of actions
On March 19, Prime Minister Ion Chicu announced a list of measures that will be taken to help business entities from Moldova during the pandemic situation. Among them are such measures as:
postponing income tax payments;
reducing VAT taxes for restaurant, hotels and catering companies;
introducing a moratorium for tax controls;
cancelling the compulsory audit of the individual financial statements for the year 2019;
offering the possibility of commercial banks to reschedule mortgages for individuals and provide loans under more favourable conditions;
increasing the Government Intervention Fund by 150 million lei, for offering bank lending guarantees to strategic economic entities, etc.
"The extraordinary situation requires extraordinary measures. The crisis will generate losses, but together we will identify solutions to reduce losses. […] At the moment, the budget incomes are at a normal level, being 14% higher than compared to the similar period of last year. We need to identify adequate policies and measures to minimise the effects of this crisis," said Ion Chicu during the meeting with business associations, as a Government statement reported.
The National Bank of Moldova (NBM) announced that the institution will continue to use all available tools to meet the objectives of price stability and consolidation of the banking sector, which, at the moment, is declared as being well capitalised and resilient.
However, economic experts say that the pandemic could affect the labor market and that the authorities have little room to financially help the business environment, as it is the case in European countries, but it could resort to external loans.
Companies' mitigation measures
Andrei Crigan who is an economist and business consultant, said that especially small and medium-sized enterprises (SME) are subject to lower incomes under the pandemic conditions, due to the pressure exercised by fixed costs such as rent, utilities and salaries.
According to the economist, companies must make crisis plans, analysing cost cutting, contract re-negotiations and losses minimisation opportunities. "In this period, the most important thing is the association with other entrepreneurs in order to exchange experience, observation of what others are doing to protect themselves, merging efforts and distributing the expenses together," explained the specialist.
Also, Crigan stated that it is premature to talk about how much money the state will need in order to support the business environment.
In this regard, companies are advised to take more and more into account digital marketing activities in order to survive in such hard conditions. Offer home delivery possibilities, invest in digital promotion through social media and in situational marketing through corporate social responsibility are just some of them. Additionally, companies shall try to switch to online payment methods and active use of contactless bank cards, so as to reduce the risks of COVID-19 transmission.
Specific industries' problems
Not all companies can switch to online environment though. Economic expert at Expert-Grup, Iurie Morcotîlo, said that companies oriented to the internal market, such as hotels, restaurants, shops, will be affected in the short term, because the main revenues come from direct contact with people.
In the long run, exports-oriented enterprises will be affected, because consumer demand among importing countries will decrease. "We must acknowledge that public finances this year will be suffering significantly, as the volume of tax collections will be lower than anticipated at the beginning of the year. The state budget will have to be revised and many initially planned expenditures will not be disbursed," the expert claimed.
According to the economic expert, there is a reserve fund for exceptional situations, but not for business support, while the Government could resort to external credits or increasing the domestic debt, if the volume of expenses will grow.
Not all companies took the necessary preventive measures related to the COVID-19 pandemic situation. Activists are alarmed that work on some construction sites wasn't stopped, as well as in many factories and service providing companies, whereas protecting equipment wasn't distributed to employees.
More than 24 thousand people have signed an online petition signalling the increase in food prices and asking the authorities to take measures to protect the citizens. Meanwhile, on social networks people claim that they have observed an increase in prices for vegetables, fruits, dairy products, meat, hygiene products and disinfectants.
On the other hand, some Moldovan companies continue to help those who fight coronavirus nowadays. Businesses donate money to hospitals in the country, support educational project of developing online learning platforms, provide e-books for free, offer free psychological consultations for doctors, cosmetic producers focus all their resources to producing disinfectants.
Despite the losses they face during this period, several restaurants and food producing companies offer free food to doctors, taxi drivers bring doctors to work for free, young musicians organise live concerts online and groups of volunteers are organised to take care of their elderly neighbours by going to stores or pharmacies instead of them. Everyone who can afford it is advised to stay home.
See also: When facing hard times: Moldovans' acts of kindness during the coronavirus outbreak
Photo: Adeolu Eletu |Unsplash
Is COVID-19 taken seriously? Government's actions and people's behaviour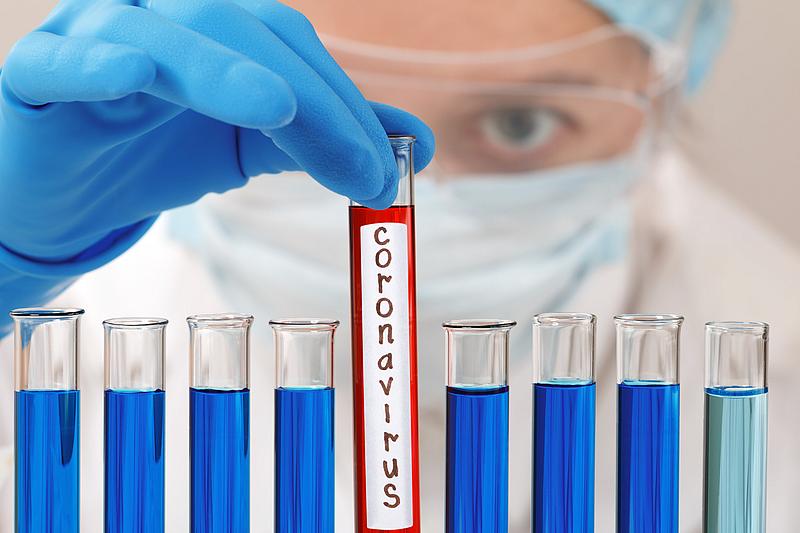 The number of confirmed cases of coronavirus that were recorded in Moldova reached 23, out of which 10 are of local transmission, informed Minister of Health, Viorica Dumbrăveanu. In this conditions, she urged people to be more responsible, to understand that if they are not isolated, they can infect the people around them.
According to the data provided by the Ministry, Labour and Social Protection, two people are hospitalised in serious condition, three are in satisfactory condition and seven are in mild condition. No death due to coronavirus was recorded yet.
Government's urgent and less urgent measures
Few days ago, World Health Organization (WHO) declared the coronavirus outbreak a global pandemic. Nevertheless, each government is free to decide the strictness of taken measures within the state. The Moldovan Government announced Code Red of alert at national level regarding the risk of infection with COVID-19, but not yet a state of emergency.
What does it actually mean in terms of concrete actions?
Schools, universities and kindergartens remain closed between March 11-23, several border crossing points have stopped their activity (Cahul and Lipcani), all religious activities were suspended for the next two weeks, local markets are being closed, as well as pubs and restaurants, flights connecting Moldova to Europe have been ceased, road and rail transport has been limited, public transportation in the capital city has been dismissed (only for today).
It was decided to close regular airfares with Italy, Spain and France as of March 15, as well as to stop regular flights with Austria, Belgium, Czech Republic, Cyprus, Germany, Ireland, United Kingdom, Poland, Portugal and Romania as of March 16. Starting March 17, air traffic will be completely stopped."Foreign citizens will not be able to use air transport to come to Moldova, except diplomats and those who have a resident visa in the Republic of Moldova," Chicu added in a press release.
Additionally, fines will be applied to persons who do not respect quarantine measures – between 37 500 and 50 000 lei or imprisonment for up to 3 years.
Prime Minister Chicu announced that the Republican Clinical Hospital for Infectious Diseases will be able to hospitalise patients suspected or confirmed with COVID-19 infection for two more days. Therefore, the authorities have decided that patients will be admitted to Hospital no.2 of the Ministry of Health, Labour and Social Protection as well.
Despite all restriction and WHO recommendations,  parliamentary elections are organised today in one Moldovan district, as the state of emergency is not declared in Moldova yet, officials said. People are just encouraged to come to polling stations with their own pen. 
MPs did not support a legislative initiative granting one of the parents paid leave during the forced vacation in schools. Public transportation in the capital city will resume its activity on Monday. Lots of people will still have to get to work next week.
Even though the Government has banned all church services for two weeks, the Metropolitan Church of Moldova opposed the decision, claiming that the churches of the country will not be closed.
Panic and ignorance are contagious
Whereas some panicked people started to empty the supermarkets and pharmacies' shelves, buying everything they could use in case of need for total isolation, others still don't treat it seriously, saying it's just a flu. News in media display people participating in new shops opening, crowding in lines and not respecting the 'social distance' of at least 1 m. Some even were reported while participating in protests, demanding for examining the cancellation of the registration of the Șor Party candidate in the today's elections held in Hâncești district.
After the first case of coronavirus was confirmed in Moldova, state officials rushed to make more and more grievous statements, blaming the infected person of irresponsibility. "In this case we have a case of total irresponsibility. The person has endangered the health of many people in the Italian airport, in the aircraft and here in Moldova," said Ion Chicu at the Meeting of the National Extraordinary Public Health Commission.
Even worse statements were made by the head of state, Igor Dodon, who publicly revealed the name of the infected woman and didn't even apologise for that. "I warn everyone who, by their irresponsible attitude, endangers the lives and safety of others: you will be held accountable for this in accordance to the law," Dodon claimed.
The president of the Association for the Protection of Private Life, Sergiu Bozianu, declared that the head of state violated the provisions of the law on personal data and the rights of the patient. The Promo-LEX Association expressed its concerns about "messages of hate and incitement to discrimination" in relation to the person infected with COVID-19, which appeared on social media, being partially a result of the officials' statements.
According to a Promo-LEX annual report on hate speech cases, an average of two new hate speech cases per day were recorded in 2018, whereas in 2019 the average reached 4.2 new cases. Promo-LEX mentioned that hate speech is most often expressed in the political context, and that media is the most important source of distribution of intolerance in the public space.
Considering the current situation, the following question appears: how efficient are the government's restrictive measures, if they are not restrictive enough and if people don't take them seriously enough?
It may take a few days or even a few weeks to see that.
See also: Why coronavirus could become a pandemic in Moldova?
Photo: romania-insider.com