The 2020 U.S. Presidential Election Is a Toss-Up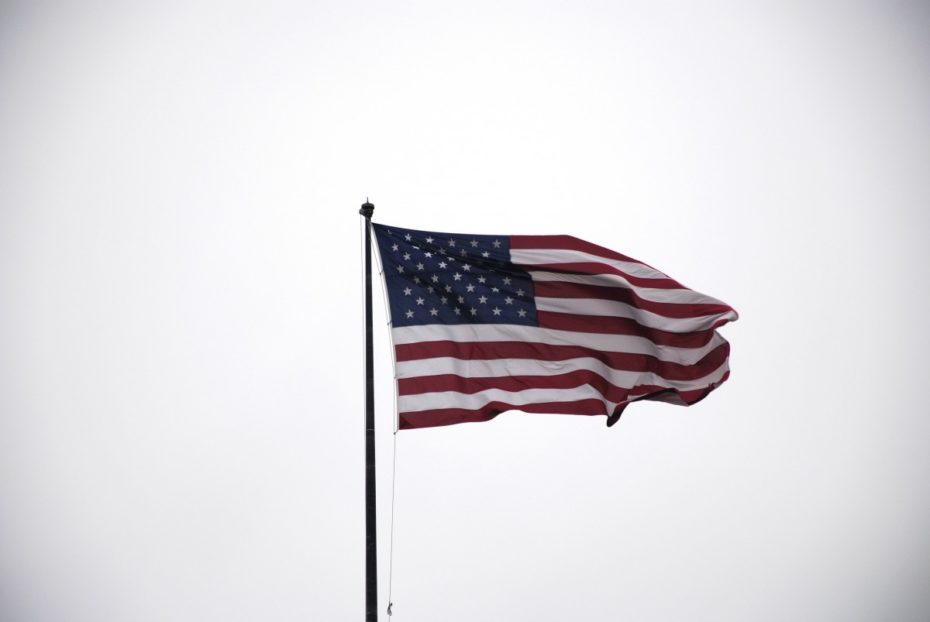 This opinion piece was written by Dr. Ionas Aurelian Rus, Associate Professor of Political Science at the University of Cincinnati Blue Ash College (USA). The opinion does not necessarily represent the opinion of the editorial staff of Moldova.org.
***
The conventional wisdom is that the U.S. presidential election of 2020 will be won by the Democratic presidential candidate, most likely Joe Biden. Yet a careful look at the evidence indicates that it is a true toss-up. If Donald Trump will win the election, this will be made possible by his potential victory in Wisconsin, a toss-up state, and one of the three Blue Wall States that the Democrats presumably need to win, together with Pennsylvania and Wisconsin. I will also discuss some insights from Ohio.
The most typical "fundamentals" are favoring Trump, for example, prosperity and possibly peace. Yet Trump has also often not been wise or even rational as president, and a majority of the voters indicate that they do not plan to vote for him, and they will not. Yet Trump could win the Electoral College again, just as in 2016, though he will almost certainly lose the popular vote for the second time.
Any discussion will have to start from the opinion polls for the states that voted for Obama in 2012 and Trump in 2016 as well as Arizona, which went Republican in the presidential elections since 2000, and where the Democrats won the Congressional elections of 2018. Arizona is seemingly a toss-up, but there is indirect evidence that the appointed Republican Senator Martha McSally is ahead in the polls against the declared Democratic candidate Mark Kelly, the husband of former (Democratic) Representative Gabbie Giffords, who was shot by a gunman. While one could argue that looking at the Senate election polls is not very relevant to the presidential election results, we should not forget that we are in the age of Trump. In Wisconsin in 2016, the Republican Senate incumbent Ron Johnson was ahead of the former long-serving Democratic Senator Russ Feingold in the last two opinion polls. Throughout the country, some individuals have hesitated to indicate that they plan to vote for Trump, but not for other Republican candidates, in the polls.  This was also a proxy for a Trump victory, and it led to my correct, but rather late, prediction of a Trump victory in 2016 that I will discuss below.
At around noon on election day (November 8, 2016), after I voted and went to other polling locations in the Greater Cincinnati area and observed a lower than expected turnout among African-Americans and young people in various places, and talked to a student of Miami University, Ohio, who was asking exit poll questions, I updated my prediction. I had previously thought that there was a 60-67% chance that the presidential elections would be won by Hillary Clinton. Yet I revised my earlier predictions and I predicted correctly on the basis of what I had observed, and the Wisconsin Senate polls discussed above, that Donald Trump would win Wisconsin and the presidency. I told my Introduction to American Politics night students at 6:23 PM ET that Donald Trump would win the presidency. I was right and, as some of my night students told me, rather unique.
Donald Trump is likely to win in Iowa according to the latest opinion poll even against Joe Biden, just as the Republican senator elected in 2014, Joni Ernst will likely win the Senate race according to the polls. One senses that, notwithstanding the Democratic House of Representatives victories in 2018, Iowa will get into the Republican column for a number of presidential elections. Yet the lack of exit polls for the 2018 elections makes the task of the analyst more difficult. Florida is also Republican-leaning or a toss-up according to the latest opinion polls, after the Republican victories of 2018, and after Obama's opening to Communist Cuba alienated many Cuban-Americans.
Ohio, the state in which I live and teach at the University of Cincinnati, is still inherently a toss-up state, notwithstanding various analyses to the contrary. The Republican governor Mike DeWine, elected in 2018, is more popular among the Democrats who had voted against him than was John Kasich, the Republican governor in 2011-2019. This is so partly because he is not in any way anti-union, unlike John Kasich, who had signed into law the union-busting Senate Bill 5 in 2011. The Ohio voters voted in a referendum to repeal it by a margin of 61.59% to 38.41% on November 8, 2011. I believe that a key reason why Obama won Ohio in 2012 was because the Republican Party was seen as the party of union-busting. Yet some of those who had anti-Senate Bill 5 lawn signs in 2011 and pro-Obama signs in 2012, including various cops and firefighters, had pro-Trump signs in 2016. I have identified the following types of individuals who had voted for somebody other than Trump in 2016 who now support Trump and plan to vote for him in 2020: 1. several Gary Johnson Libertarian voters, 2. several Bernie Sanders, then Jill Stein (Green), voters and 3. several Hillary Clinton voters who believe that the Democrats have gone too far to the left after the 2016 elections. In 2016, Hillary Clinton had attracted some ideologically libertarian and even Libertarian Party voters.
According to the Ohio 2018 exit poll, 6% of Hillary Clinton's 2016 voters voted for Mike DeWine in 2018. Interestingly enough, 48% of the Ohio voters desired a Democratic-controlled Senate and 47% a Republican-controlled Senate according to the same exit poll, in which 53% indicated that they approved of the job that Trump was doing. Yet the intent of some voters was not to replace but to contain or balance, Trump.
Another interesting, yet unique, pattern in Ohio is that most voters from union families, and most union voters, voted for Trump in 2016 (54%). In 2018, among the members of union households, 46% declared that they had voted for the Democratic candidate for governor Richard Cordray and 36% for Mike DeWine; 18% did not answer. The latter percentage is huge. I believe that they overwhelmingly, almost exclusively, voted for Mike DeWine, who probably won the union vote. Or at least this was my impression after talking to local union members. To be sure, the latest opinion poll from late November 2018 showed that Biden and most other Democratic candidates were performing better than Trump in Ohio. Yet I believe that the state will probably vote for Trump.
Notwithstanding the Democratic victory in the Blue Wall states of Wisconsin, Michigan and Pennsylvania in November 2018, the evidence from 2019 is not necessarily encouraging for the Democrats in Wisconsin, which will, I believe, be a toss-up state in 2020. The Republican Brian Hagedorn won a statewide election for the Wisconsin Superior Court in April 2019 with 50.2%, and the Democrat Lisa Neubauer lost with 49.8%. While one should not overstate the importance of this Republican victory (or of the latest opinion poll from late April 2019, in which Trump is ahead of Biden by 46-42%, it shows that Wisconsin is clearly a toss-up state. Some hints of that appear in the exit poll for the 2018 elections in Wisconsin. The Republican, Tea Party governor Scott Walker (2011-2019), who lost the re-election race for governor in November 2018 by 48.44% to 49.54% against Professor Tony Evers, had the approval of 49% and the disapproval of 48% of those who were polled. Moreover, 47% had a favorable and 48% an unfavorable view of the Democratic Party, unlike in the other states that were won by the Democrats in 2018, where more people had a favorable than an unfavorable view of the Democrats. The comparable percentages for the Republicans were 47% and 50%. Moreover, only 49% of the exit poll answers indicated a preference for a Democratic-controlled Senate, lower than in other states won by the Democrats; 46% preferred the Republicans.
About 48% of the Wisconsin voters who answered the November 2018 exit poll thought that Donald Trump's immigration policies were too tough, while 16% thought that they were not tough enough and 33% thought that they were about right. By contrast, in all the other states won by the Democrats, more people thought that Trump's immigration policies were too tough. In retrospect, the problem for the Republicans in Wisconsin, indicated in the polls, is that the laws against illegal immigration have not been enforced too strictly for the sake of Republican campaign donors. This was done at the expense of the perceived interests of the Trump-voting white rural and small-town white working class, whose wages have been depressed by the poorly-paid illegal immigrant workers from Mexico. Yet if Trump will be perceived as tough enough toward illegal immigration not only on Twitter but also in practice (and he is trying to achieve that), Trump could win Wisconsin again in 2020. He would possibly get 269 out of 538 Electoral College votes. Under these circumstances, Donald Trump would be elected president by the House of Representatives, one vote per state, because the Republicans will have a majority among the House members in most states.
The opinion polling data and other evidence tend to show that the Democrats, or at least Joe Biden, would win in Pennsylvania (and he is, according to the latest poll, the only one who could win in Nevada). Michigan is a probable Democratic win, but less certain. Most opinion polls, including the last two, suggest a Democratic, or at least Joe Biden victory in the state most associated with the auto industry, which was bailed out by the Obama-Biden administration. The exit poll from the presidential elections of 2016 is interesting. Donald Trump won the elections by 2,279,543 votes to Hillary Clinton's 2,268,839, a difference of 10,704. Yet the exit poll showed that, in a two-way race, Hillary Clinton would have won 48% of the vote and Donald Trump only 44%. It is likely that more people will vote for the lesser of two evils rather than unrealistic choices in 2020.
The electoral turnout, in general, and by state, partisan, ideological and demographic groups, will be essential in determining who will win the election. In 2016, Trump won the Electoral College because a not particularly large, but still large enough, group of people who were not planning to vote at all, in the end, voted for Trump. I expect this to happen again in 2020. Therefore, the opinion polls will underestimate Donald Trump's support by one point or more in some crucial states.
Author's note: I would like to thank Dr. Elizabeth Radziszewski, Assistant Professor of Political Science at Rider University, for her suggestions.
Unaffordable prices for low quality transportation services in Moldova or the apple of discord among carriers and the Government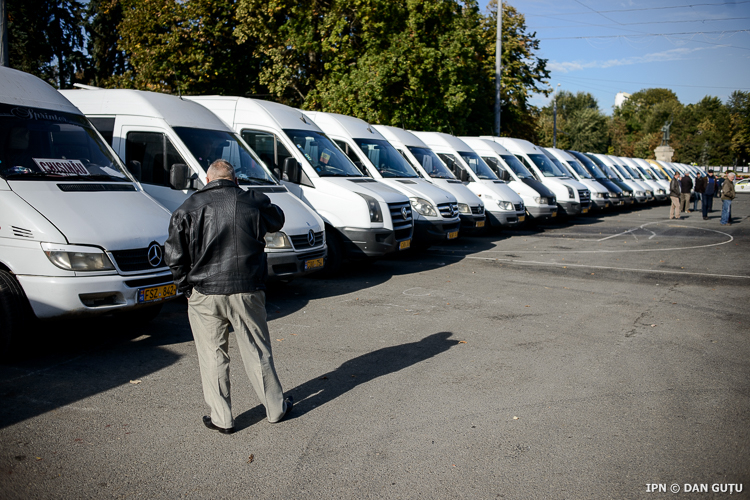 The Employers Association of Car Transport Operators from Moldova organised a protest yesterday and today. More than 250 transport units have been brought to the city centre of Chișinău, and about 250 other units are stationed in villages and district centres. That means 586 trips of 124 regular routes were suspended.
The carriers require the adjustment of the tariffs for transportation by doubling them (from 0.48 lei/km to 0.92 lei/km). On the other hand, the Government officials consider that only after providing decent transport conditions for passengers, the request of tariff adjustment can be discussed. In the meantime, people have to wait for hours for public transportation all over the country.
The <<Marshrutka>> phenomenon
The public transportation in Moldova is not expensive at all from an outside perspective. There are few countries on the European continent where one can travel from the airport to the city centre of a city for 0.10 euro. The prices for longer distance travel using mainly the so-called marshrutkas (fixed-route minivans) and sometimes buses may also look more than affordable. Nonetheless, due to low income, these prices seem high for the main client segment – the local population.
Moreover, passengers in Moldova accept and tolerate to travel standing and 'packed like sardines' (as local people like to say) sometimes their whole route. Some people still approach the driver to pay, that meaning their ticket money are not officially recorded and paid. The schedule of busses and minivans is sometimes confusing and not accurate, the transport services being provided on old and insecure vehicles.
The protest of transportation companies
According to protesters, the last change of tariffs took place six years ago and they incur losses because of this. Oleg Alexa, the president of the Employers' Association of Car Transport Operators, explained for Moldova.org that there is a Government decision, approved ten years ago, which provides for the adjustment of tariffs in the transportation area once a year. However, the decision was not respected. The last adjustment of the tariffs was made six years ago, in November 2013, and was obtained by addressing the matter to the court. That time, the tariffs were increased from 0.38 to 0.48 lei/km.
"We are basically all bankrupt and we have a staff shortage of 3,000 employees."
At the same time, during the negotiations with the representatives of the Ministry of Economy, the carriers have presented a list of proposals that could cause the tariff not to increase so much. That means carriers require partially maintaining the current conditions of passengers' transportation, namely reusing transport units, transporting passengers standing up to 50 km, combating illicit passenger transport, importing transport units up to a certain age, eliminating abusive tax controls, etc. If the authorities will consider the carriers' proposals, they would be willing to accept a lower tariff than the one requested during the protest, as Oleg Alexa stated.
At the same time, the Ministry of Economy and Infrastructure declared that the Government is against increasing the tariffs on transport, specifying that the adjustment of the tariffs can only be discussed after the passengers will be provided with civilised travel conditions.
In a press release, the Government disapproved the decision of the carriers to suspend 600 trips, thus blocking the movement of citizens, motivating the strike by the refusal of the Ministry of Economy and Infrastructure to increase the tariffs on national road services.
The experts' opinion
Economic experts say that the request of the carriers is justified, but the tariffs should be increased gradually, in order to not affect the citizens.
The economic expert Veaceslav Ioniță declared that the carriers have at least 50% higher costs as compared to six years ago. This is mainly due to the basic components of tariffs – employees' salaries, the cost of spare parts and fuel price, which have all increased.
According to him, the authorities impose more and more stringent requirements on the carriers, which means that the carriers can no longer use old cars, but have to buy well-maintained cars, that implying additional costs.
As for the requested increase of tariffs, the expert claims that it is obvious that the carriers "requested an exaggerated tariff, hoping that they will reach a middle ground at the negotiations." In the same context, he noted, however, that the current government has a reason to be upset about the carriers. This is because they have not taken such actions in the past, during the six years since the tariffs were maintained.
At the same time, Ioniță warned that tariffs are politicised in Moldova. "They are approved by the authorities. It is not an independent regulation. Because of this, carriers are also vulnerable," claimed Ioniță.
As it seems, the protests of the carriers will continue and the public transportation problem in the Republic of Moldova will not be so easy to be solved, as several contradicting interests exist. One thing is clear: Moldovan passengers of national and international routes have to suffer in this situation.
Photo: ipn.md
President Igor Dodon's Past Support for Irredentism Against Romania and Moldova's New Government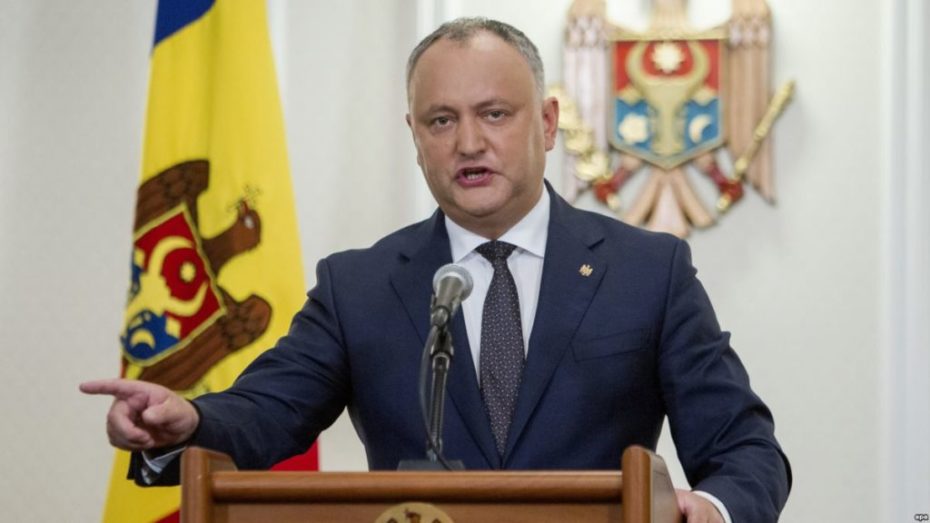 This opinion piece was written by Dr. Ionas Aurelian Rus, Associate Professor of Political Science at the University of Cincinnati Blue Ash College (USA). The opinion does not necessarily represent the opinion of the editorial staff of Moldova.org.
***
A fact that is only known by those Romanian-speakers who have paid attention to this issue is the (Socialist) Moldovan's president Igor Dodon's territorial claims against Romania. After documenting this fact, I will analyze it, and place it in the broader context of Moldova's recent change of government. First of all, there have been several declarations of Igor Dodon that document this, and I will make reference to the longest one. This is the taped interview of Igor Dodon for the Romanian newspaper "Adevarul" (The Truth) from December 2013.
Dodon declared in front of a map of historical Moldova (which includes not only the Republic of Moldova but also the part of Romania called Moldova and some parts of Ukraine) at the time of Stephen the Great (1457-1504) several surprising things. "There'll be many [from Romania – author's note] to take citizenship from Moldova. If we will join the [Eurasian] Customs Union [led by Russia – author's note]. Then the massive creation of jobs will begin. Believe me, from here… and [we will] start releasing passports. You'll see how many will come. And it explodes the European Union from there, The situation is…
But I don't know,… whether to say it or not… The grant of the [Moldovan] citizenship to the Romanians, to those who were in [historical] Moldova. Look at my wall. It is Greater Moldova. Why not? And believe me, we're going to get to that stage. Yes, take a look! This is [the map of] the Moldova of Stephen the Great. But this is one of the projects for the future. We're going to scare those in your leadership [of Romania]. And even so, they don't love us very much. When the Republic of Moldova or official Chisinau will say firmly that it is going in the direction of the [Eurasian] Customs Union, toward close relations with Russia,
this will be an important element, and maybe a decisive one to reintegrate the country in a federation. In the Republic of Moldova, 70-75% of the population declared itself Moldovan and declared that they speak in the Moldovan language. Despite what has happened lately and the attempts and movements that Romania makes [to promote a Romanian ethnic and linguistic identity] here in the Republic of Moldova, and this will be maintained from now on."
Dodon's statistics are problematic. Obviously, the Moldovan language is Romanian, and the distinction between ethnic Moldovans and ethnic Romanians is one of the identities; they share the same language and "objective" elements of ethnicity. To be sure, according to the Moldovan census of 2014 without the Transnistrian secessionist region, 73.7% of the people identified themselves as "Moldovans" (though only 64% if one includes the predominantly Russian-speaking Transnistrian secessionist region), and 6.9% as "Romanians". Yet, in terms of spoken language, 53% (and declining) declared that they spoke "Moldovan" and 23.3% (and growing) "Romanian". By now, perhaps less than 50% of the people of Moldova without Transnistria would declare that their colloquial language is "Moldovan".
Dodon is obviously not the only Socialist who wants a Greater Moldova. What is noteworthy is that Western embassies have not paid any attention to this phenomenon. It is also noteworthy that the principality of Moldova united with the principality of Wallachia in 1859 to form Romania. The territory of the present-day Republic of Moldova was almost entirely a part of the Russian Empire at that time. The Republic of Moldova is not the successor of the medieval and modern principality of Moldova.
In other articles, I have discussed Dodon's territorial claims against Ukraine (see Igor Dodon's Past Support for Irredentism Against Ukraine), and his declared desire to be a dictator (see Moldovan President Igor Dodon's Hopes of Becoming a Dictator and His Party's Authoritarian Program).  And even though my article is obsolete in terms of details that have changed over time, Dodon has also pushed for Moldova's federalization (see The Socialist Federalization Plan Is Just as Bad for Moldova as the Kozak Plan).
One is surprised when various analysts show their displeasure at the lack of enthusiasm in Romania for the alliance, created on June 7, 2019, between the pro-Russian Socialists and the pro-Western ACUM bloc, and for the fact that the Romanian government has not exactly made concrete promises of financial help to the Republic of Moldova after the change in government, after providing a great deal of support previously. What they either forget or they wish to forget is the content discussed previously in this article, including Dodon's irredentism against Romania, and that the Romanian taxpayer can not reward such utterances. The Romanian government does prefer an alliance between ACUM and the more mildly pro-Western Democratic Party, just as the Ukrainian government does. The argument that the former leader of the Democratic Party (the dominant party in the previous ruling coalition), Vladimir Plahotniuc, was a highly corrupt oligarch and that Moldova's democracy, already illiberal, became even more illiberal when he was the most powerful man in the country, is not a good enough argument to maintain the current ruling coalition. Moreover, when the Communists were in power in 2001-2009, and a large majority of the current Socialists were Communists, the state of democracy in Moldova according to Freedom House was even worse. This is not to deny that organized corruption has declined after the fall of Plahotniuc. The author of this article did prefer an ACUM-Socialist government as the lesser of two evils over a Socialist-Democratic alliance, though very ambivalently, and has been underwhelmed by the outcome. Nevertheless, what is needed for Moldova, and desired by the Romanian and Ukrainian governments, is an ACUM-Democratic coalition. This is the probable outcome at some point in 2020 unless it will be blocked by pressures from East and West.
To advocate for an ACUM-Socialist government in the name of regional stability while forgetting Dodon's irredentism, dictatorial tendencies, and push for Moldova's pro-Russian federalization is unwise. We should keep in mind, without denying their tactical pragmatism and wiser current tactics, how pro-Russian the Socialists are. You could observe Dodon's discourse as a sample without forgetting that the Socialist speaker of the parliament Zinaida Greceanai is even more pro-Russian. Moreover, one should not ignore the fact that, in the case of Plahotniuc after he lost power, Vlad the Impaler has become Vlad the Fugitive or Vlad the Impaled, and that he has resigned as the leader of the Democratic Party, and lost his influence in it. And the beneficiaries and practitioners of nepotism, cronyism and those linked to oligarchs in the past (including Plahotniuc) or present, those who can not justify all of their income or property, or who have benefited from the "theft of the billion" by Ilan Shor should not dare cast the first stone against an alliance with the Democrats. And,  perhaps, as one of the graduate students mentored by me might note, the former colonial powers from the East and West should not forget how historically the fight against corruption was used as an excuse for the expansion of colonial empires and spheres of influence. (By contrast, my ancestors who lived on the territory of the present-day Republic of Moldova were neither colonialists nor colonizers.) I also have serious doubts if the current bipolar governing coalition would have been possible if the president of the United States would have been the winner of the popular vote in 2016, Hillary Clinton, or will remain in power with, for example, Democratic Joe Biden in the White House.
Want to increase birth rates? Try gender equality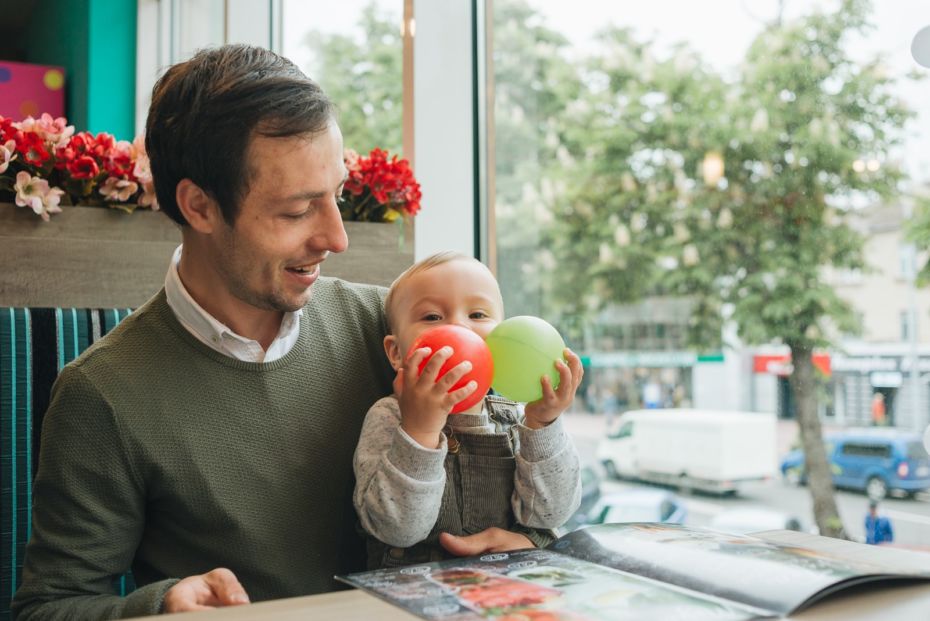 By Alanna Armitage and Tomas Sobotka
Many countries in Eastern Europe face what is often perceived as a population crisis. Highly skilled people of reproductive age are leaving their countries to look for better opportunities elsewhere. Among those who stay, birth rates are below two children per woman; in some countries, they are closer to one.
These trends have raised alarm among politicians and the general public. The fear is that outmigration and low birth rates will lead to smaller, older and weaker nations.
Are these fears justified? To some extent, yes. Rapid population decline and ageing can pose serious challenges, especially if countries, for economic or ideological reasons, can't attract immigrants to compensate for demographic losses. In such cases, lower population numbers can indeed put strains on economies, social systems, and infrastructure in sparsely populated areas.
However, much of the unease around these demographic changes is rooted in outdated notions of nation and power. On today's World Population Day it is important to emphasize that it is not population size that matters in contemporary societies. What matters is the human capital of a population – its education and health, productivity and innovative potential. Countries like Germany or Japan have had very low birth rates for decades, and have continued to thrive. Small countries like Switzerland or Norway have continuously punched above their weight.
What this tells us is that the fixation on numbers we sometimes see in the region, and on birth rates in particular, is unproductive. Most scientists agree that there is no optimal fertility rate, and that, in any case, raising birth rates is not an easy fix.
Studies show that traditional programmes providing parents some form of financial incentive for having more children generally only have a temporary effect. People might choose to have a baby earlier than planned to cash in the incentive, which initially drives up the number of births. But they won't have a bigger family overall, so long-term birth rates remain largely unchanged. This is not surprising: even the most generous financial incentives will only cover a tiny fraction of the total costs of raising a child.
Besides, without changes to the overall environment, any potential gains would just mean adding more young people to those who already can't find a decent job or can't see a long-term future in their country and are moving elsewhere, taking public investments in their education with them.
A more promising path for the countries of Eastern Europe is to focus on one often-overlooked fact: most people in the region actually want two or more children. The reasons why they can't realize their reproductive intentions are the key for finding solutions to the region's population crisis.
Where young people can't be confident about their country's future and their own job prospects, having children is financially risky, especially given the weak social safety nets in the region. High youth unemployment, low salaries – especially for women – and the trend towards more unstable work arrangements don't help.
Another major factor is lack of support for working women, who are still widely expected to take care of children and the household. Public childcare for small children below age three is woefully inadequate in Eastern Europe and work arrangements rigid, leaving many women forced to choose between children or career.
What all this means is that for any government to be successful in lifting birth rates close to the level of people's fertility desires – and to provide alternatives to outmigration – it must create an environment in which young people are confident to plan their future and start a family.
This requires progress on good governance, making economies more competitive and matching individual skills with labour market demands. And it requires a set of specific policies responding to the needs of families, women, men and children.
There is broad consensus on what needs to be part of such a policy package: Quality, affordable childcare starting from an early age. Flexible and generously paid parental leave for both parents (with incentives for men to take what they are entitled to). Flexible work arrangements, and providing equal pay for women. Programmes to encourage men and women to equally share care and household work. And affordable housing as well as financial support for low-income families.
Countries like Sweden show that variations of this policy mix can work in sustaining higher birth rates. Estonia has gone further still in its radical redesign of parental leave policies, and has significantly expanded early childhood education. A few countries in Eastern Europe have also embarked on this journey, with support from UNFPA, the United Nations Population Fund, and its partners.
It is not going to be easy. Shifting scarce resources towards family policies is likely to spark resistance, as will the urgently needed transformation of traditional social norms and stereotypes about men's and women's roles in society.
Overcoming these roadblocks will require strong political leadership and readiness for change. But the potential benefits are massive – and go far beyond increasing birth rates. Because when young people have confidence in their future and women can fully participate in all spheres of society without having to give up childbearing, countries are likely to grow, not only in numbers, but in opportunity, stability and prosperity for generations to come.
Alanna Armitage is Director of the United Nations Population Fund Regional Office for Eastern Europe and Central Asia. Tomas Sobotka leads the research group on fertility and family at the Vienna Institute of Demography, Austrian Academy of Sciences.