The 2020 U.S. Presidential Election Is a Toss-Up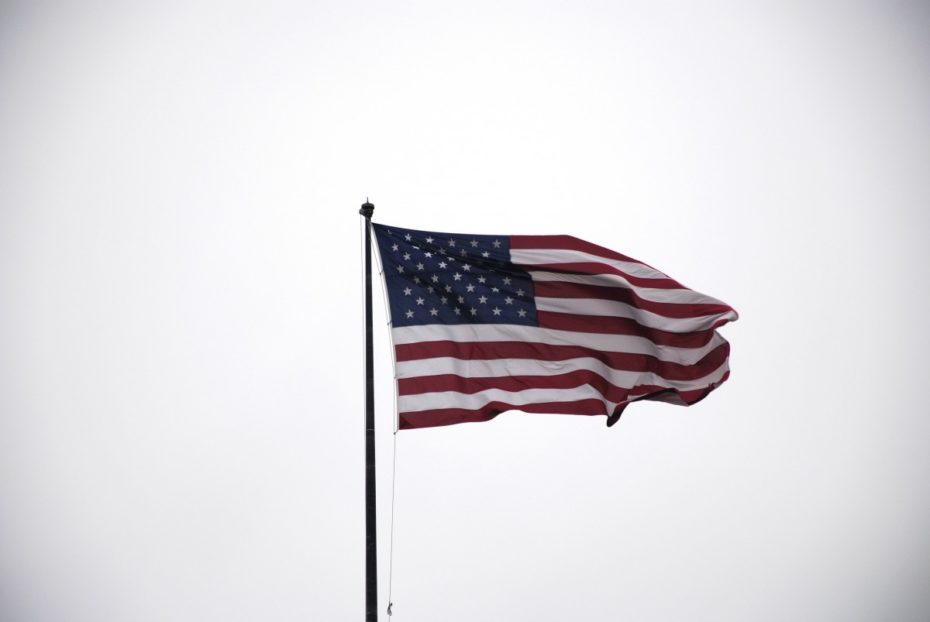 This opinion piece was written by Dr. Ionas Aurelian Rus, Associate Professor of Political Science at the University of Cincinnati Blue Ash College (USA). The opinion does not necessarily represent the opinion of the editorial staff of Moldova.org.
***
The conventional wisdom is that the U.S. presidential election of 2020 will be won by the Democratic presidential candidate, most likely Joe Biden. Yet a careful look at the evidence indicates that it is a true toss-up. If Donald Trump will win the election, this will be made possible by his potential victory in Wisconsin, a toss-up state, and one of the three Blue Wall States that the Democrats presumably need to win, together with Pennsylvania and Wisconsin. I will also discuss some insights from Ohio.
The most typical "fundamentals" are favoring Trump, for example, prosperity and possibly peace. Yet Trump has also often not been wise or even rational as president, and a majority of the voters indicate that they do not plan to vote for him, and they will not. Yet Trump could win the Electoral College again, just as in 2016, though he will almost certainly lose the popular vote for the second time.
Any discussion will have to start from the opinion polls for the states that voted for Obama in 2012 and Trump in 2016 as well as Arizona, which went Republican in the presidential elections since 2000, and where the Democrats won the Congressional elections of 2018. Arizona is seemingly a toss-up, but there is indirect evidence that the appointed Republican Senator Martha McSally is ahead in the polls against the declared Democratic candidate Mark Kelly, the husband of former (Democratic) Representative Gabbie Giffords, who was shot by a gunman. While one could argue that looking at the Senate election polls is not very relevant to the presidential election results, we should not forget that we are in the age of Trump. In Wisconsin in 2016, the Republican Senate incumbent Ron Johnson was ahead of the former long-serving Democratic Senator Russ Feingold in the last two opinion polls. Throughout the country, some individuals have hesitated to indicate that they plan to vote for Trump, but not for other Republican candidates, in the polls.  This was also a proxy for a Trump victory, and it led to my correct, but rather late, prediction of a Trump victory in 2016 that I will discuss below.
At around noon on election day (November 8, 2016), after I voted and went to other polling locations in the Greater Cincinnati area and observed a lower than expected turnout among African-Americans and young people in various places, and talked to a student of Miami University, Ohio, who was asking exit poll questions, I updated my prediction. I had previously thought that there was a 60-67% chance that the presidential elections would be won by Hillary Clinton. Yet I revised my earlier predictions and I predicted correctly on the basis of what I had observed, and the Wisconsin Senate polls discussed above, that Donald Trump would win Wisconsin and the presidency. I told my Introduction to American Politics night students at 6:23 PM ET that Donald Trump would win the presidency. I was right and, as some of my night students told me, rather unique.
Donald Trump is likely to win in Iowa according to the latest opinion poll even against Joe Biden, just as the Republican senator elected in 2014, Joni Ernst will likely win the Senate race according to the polls. One senses that, notwithstanding the Democratic House of Representatives victories in 2018, Iowa will get into the Republican column for a number of presidential elections. Yet the lack of exit polls for the 2018 elections makes the task of the analyst more difficult. Florida is also Republican-leaning or a toss-up according to the latest opinion polls, after the Republican victories of 2018, and after Obama's opening to Communist Cuba alienated many Cuban-Americans.
Ohio, the state in which I live and teach at the University of Cincinnati, is still inherently a toss-up state, notwithstanding various analyses to the contrary. The Republican governor Mike DeWine, elected in 2018, is more popular among the Democrats who had voted against him than was John Kasich, the Republican governor in 2011-2019. This is so partly because he is not in any way anti-union, unlike John Kasich, who had signed into law the union-busting Senate Bill 5 in 2011. The Ohio voters voted in a referendum to repeal it by a margin of 61.59% to 38.41% on November 8, 2011. I believe that a key reason why Obama won Ohio in 2012 was because the Republican Party was seen as the party of union-busting. Yet some of those who had anti-Senate Bill 5 lawn signs in 2011 and pro-Obama signs in 2012, including various cops and firefighters, had pro-Trump signs in 2016. I have identified the following types of individuals who had voted for somebody other than Trump in 2016 who now support Trump and plan to vote for him in 2020: 1. several Gary Johnson Libertarian voters, 2. several Bernie Sanders, then Jill Stein (Green), voters and 3. several Hillary Clinton voters who believe that the Democrats have gone too far to the left after the 2016 elections. In 2016, Hillary Clinton had attracted some ideologically libertarian and even Libertarian Party voters.
According to the Ohio 2018 exit poll, 6% of Hillary Clinton's 2016 voters voted for Mike DeWine in 2018. Interestingly enough, 48% of the Ohio voters desired a Democratic-controlled Senate and 47% a Republican-controlled Senate according to the same exit poll, in which 53% indicated that they approved of the job that Trump was doing. Yet the intent of some voters was not to replace but to contain or balance, Trump.
Another interesting, yet unique, pattern in Ohio is that most voters from union families, and most union voters, voted for Trump in 2016 (54%). In 2018, among the members of union households, 46% declared that they had voted for the Democratic candidate for governor Richard Cordray and 36% for Mike DeWine; 18% did not answer. The latter percentage is huge. I believe that they overwhelmingly, almost exclusively, voted for Mike DeWine, who probably won the union vote. Or at least this was my impression after talking to local union members. To be sure, the latest opinion poll from late November 2018 showed that Biden and most other Democratic candidates were performing better than Trump in Ohio. Yet I believe that the state will probably vote for Trump.
Notwithstanding the Democratic victory in the Blue Wall states of Wisconsin, Michigan and Pennsylvania in November 2018, the evidence from 2019 is not necessarily encouraging for the Democrats in Wisconsin, which will, I believe, be a toss-up state in 2020. The Republican Brian Hagedorn won a statewide election for the Wisconsin Superior Court in April 2019 with 50.2%, and the Democrat Lisa Neubauer lost with 49.8%. While one should not overstate the importance of this Republican victory (or of the latest opinion poll from late April 2019, in which Trump is ahead of Biden by 46-42%, it shows that Wisconsin is clearly a toss-up state. Some hints of that appear in the exit poll for the 2018 elections in Wisconsin. The Republican, Tea Party governor Scott Walker (2011-2019), who lost the re-election race for governor in November 2018 by 48.44% to 49.54% against Professor Tony Evers, had the approval of 49% and the disapproval of 48% of those who were polled. Moreover, 47% had a favorable and 48% an unfavorable view of the Democratic Party, unlike in the other states that were won by the Democrats in 2018, where more people had a favorable than an unfavorable view of the Democrats. The comparable percentages for the Republicans were 47% and 50%. Moreover, only 49% of the exit poll answers indicated a preference for a Democratic-controlled Senate, lower than in other states won by the Democrats; 46% preferred the Republicans.
About 48% of the Wisconsin voters who answered the November 2018 exit poll thought that Donald Trump's immigration policies were too tough, while 16% thought that they were not tough enough and 33% thought that they were about right. By contrast, in all the other states won by the Democrats, more people thought that Trump's immigration policies were too tough. In retrospect, the problem for the Republicans in Wisconsin, indicated in the polls, is that the laws against illegal immigration have not been enforced too strictly for the sake of Republican campaign donors. This was done at the expense of the perceived interests of the Trump-voting white rural and small-town white working class, whose wages have been depressed by the poorly-paid illegal immigrant workers from Mexico. Yet if Trump will be perceived as tough enough toward illegal immigration not only on Twitter but also in practice (and he is trying to achieve that), Trump could win Wisconsin again in 2020. He would possibly get 269 out of 538 Electoral College votes. Under these circumstances, Donald Trump would be elected president by the House of Representatives, one vote per state, because the Republicans will have a majority among the House members in most states.
The opinion polling data and other evidence tend to show that the Democrats, or at least Joe Biden, would win in Pennsylvania (and he is, according to the latest poll, the only one who could win in Nevada). Michigan is a probable Democratic win, but less certain. Most opinion polls, including the last two, suggest a Democratic, or at least Joe Biden victory in the state most associated with the auto industry, which was bailed out by the Obama-Biden administration. The exit poll from the presidential elections of 2016 is interesting. Donald Trump won the elections by 2,279,543 votes to Hillary Clinton's 2,268,839, a difference of 10,704. Yet the exit poll showed that, in a two-way race, Hillary Clinton would have won 48% of the vote and Donald Trump only 44%. It is likely that more people will vote for the lesser of two evils rather than unrealistic choices in 2020.
The electoral turnout, in general, and by state, partisan, ideological and demographic groups, will be essential in determining who will win the election. In 2016, Trump won the Electoral College because a not particularly large, but still large enough, group of people who were not planning to vote at all, in the end, voted for Trump. I expect this to happen again in 2020. Therefore, the opinion polls will underestimate Donald Trump's support by one point or more in some crucial states.
Author's note: I would like to thank Dr. Elizabeth Radziszewski, Assistant Professor of Political Science at Rider University, for her suggestions.
Record remittances sent to Moldova during the COVID-19 pandemic – expert's explanation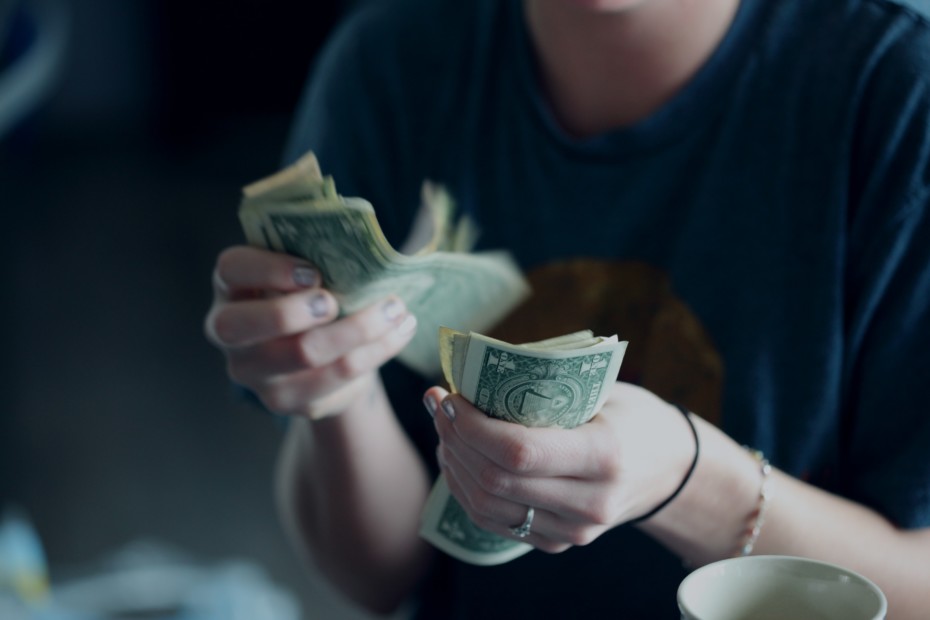 The remittances sent by Moldovans from abroad reached a record level in May 2020. The last time there was a larger amount of money transferred from abroad was only in October 2014.
The economic policy expert Veaceslav Ioniță believes that the significant increase is, paradoxically, due to the COVID-19 pandemic. According to his estimations, during the period of April-May, when there were quarantine and closed borders, Moldovan citizens could not bring into the country around $150 million. Part of this money were transferred through official transfer systems, that reducing the amount of unofficial transfers, is noted in the opinion published on the page of the Institute for Development and Social Initiatives (IDSI) "Viitorul".
According to the expert, one third of all money from abroad are usually transferred to Moldova through informal ways, without using any official money transfer channels. "Each year, Moldovans receive almost $1.2 billion through official transfers, but also they sell on the foreign exchange market about $2.1 billion. The difference of 900 million dollars per year is the money that is introduced into the country through informal ways," said the expert.
The total recorded transfers between April to May amounted $227 million, that being $14 million more than in 2019. At the same time, the foreign exchange sales during this period represented only 50% of the last year's amount – $259 million. "April and May 2020 were the only two months in the history of transfers, when the money came almost exclusively through official channels. This explains this 'miraculous' growth," concluded Veaceslav Ioniță.
The number of Moldovan citizens aged 15 and over who were working or were looking for a job abroad was 352 700 in 2018, according to the National Bureau of Statistics (NBS) data. That represented 35,68% of the total available workforce of the country in the same year.
People living in the Republic of Moldova, along with the whole economy of the country, are greatly dependant on the remittances sent by Moldovan citizens who live abroad. About 20% of all families with children in Moldova are supported by a family member who is a migrant. The concentration of such families in rural areas is three times higher than in urban areas, according to data from the NBS cited by the UNDP Moldova.
This money represent not only an important source of income for people living in Moldova, but also contribute to the increase of GDP nominal value. In 2018, the Republic of Moldova has been listed the 9th in a world ranking of remittances related to GDP, with a share of 16,1%, according to the World Bank data.
See also: Who? How? Where? Why? The migration profile of the Republic of Moldova
Due to the negative impact of COVID-19, remittances sent to Moldova are expected to decrease by 24-27% in the future, informed the UNDP Moldova. Decreasing remittance flows were predicted by the World Bank in the whole world. It was estimated that about 17% of all migrants have already stopped remitting to their families. In such a way, 23,4% of Moldovan households risk to be placed below the poverty line if they did not receive remittances.
Photo: Sharon McCutcheon| Unsplash
Survey// Popular COVID-19 fake news in Moldova and people's (dis)information sources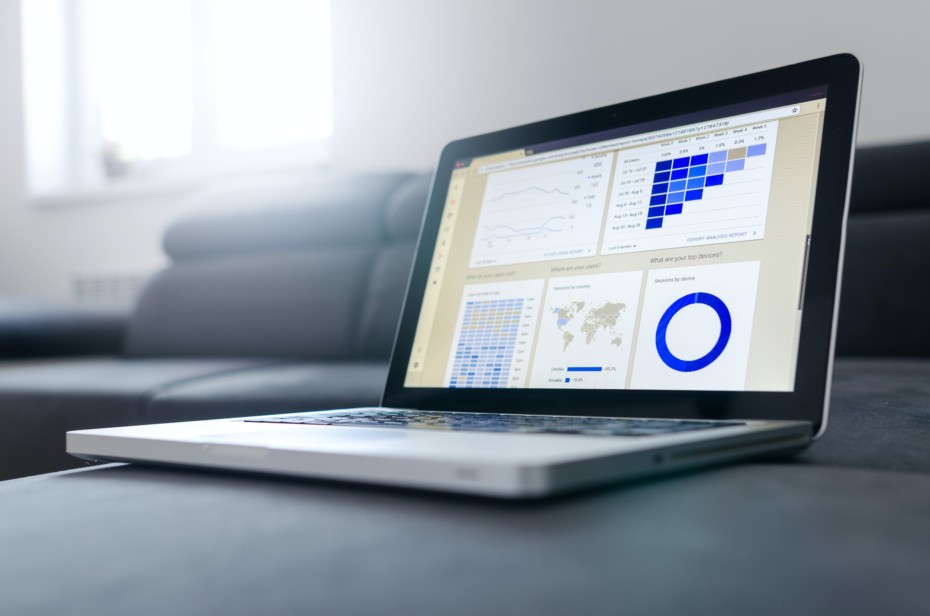 More and more Moldovans have to deal with fake news every day. Unfortunately, a part of population believes them. According to a survey conducted by the WatchDog.MD community, in cooperation with CBS Research, the degree of acceptance of various false statements indicates an extremely high level of trust in such manipulations among Moldovan citizens.
For example, when asked about quite a few popular fake statements that circulate the whole world regarding the novel coronavirus, the survey participants answered the following:
50.4%

of respondents believe that the virus is no more dangerous than a flu and that it was intentionally made to destroy the economy;

37.8%

of respondents admitted that the virus was created by Bill Gates, in order to introduce nano-chips in the bodies and control them;

37,2%

of questioned people think that the COVID-19 virus was created in a Chinese laboratory;
35,9% of them said the pandemic is an excuse to impose a global Government that will rule the whole world;
33,4% of participants consider garlic a remedy for coronavirus;
32.7% of persons who answered the survey dangerously consider that the virus is a myth and everything is just a lie;

32,3%

 of them are sure that only old people get infected and die;

32,2%

 of survey participants believe that democratic regimes have bigger troubles with managing the crisis than the dictatorial ones;

29.7%

 of persons said the EU will collapse due to the novel virus;

28.8%

of respondents fear the COVID-19 tests are already infected when getting tested.
And these are, by far, not all false statements some Moldovans declared as being true during the survey. Some respondents think that the virus is spread in the Republic of Moldova through the 5G technology (11.7%), even though there is no such technology used in the country yet. Others claimed that the European Union didn't offer any support to Moldova during the pandemic crisis (21.3%), despite the existing facts they can easily check.
Out of 1003 respondents, only one denied absolutely all false or manipulating statements.
At the same time, 45% of the Moldovan citizens who answered the opinion poll don't trust at all or trust very little the World Health Organisation as a source of information. 5.2% of them don't even know anything about the organisation.
When it comes to the local information sources, the survey respondents claimed that they merely find out what's new by watching TV (77.2%), by accessing web pages (42.2%), various social media platforms (35.7%), such as Facebook, Odnoklasniki, Instagram and Vkontakte, or talk to family members (12.7%), friends and neighbours (15.1%).
Another important aspect is that only 1.4% of respondents inform themselves in any other language than Romanian, Russian or both. Even so, 16.3% of survey participants said it is rather hard or very hard for them to understand what news are accurate and whether the information presented is true or not.
A crucial source of disinformation for people of Moldova, which is not mentioned in the options of the survey though, is the church. Lately, the Moldovan Orthodox Church spread dangerous fakes about COVID-19 vaccination, nano-chipping and 5G.
See also: The Moldovan Orthodox Church spread dangerous fakes about COVID-19 vaccination, nano-chipping and 5G
**
The survey was conducted at the national level between May 5-11, being part of the project "Facilitating crisis communication and accountability as a civic response to COVID-19 pandemic in Moldova". It was implemented with the support of the Black Sea Trust for Regional Cooperation of the German Marshall Fund and involved 1003 persons aged 18 years and over.
The study measured political trends, geo-political preferences, media consumption, as well as the impact of manipulative rhetoric, false news and conspiracy theories in the context of the COVID-19 pandemic.
Photo: Lukas Blazek| Unsplash
Older people's rights and dignity must be protected amid the COVID-19 pandemic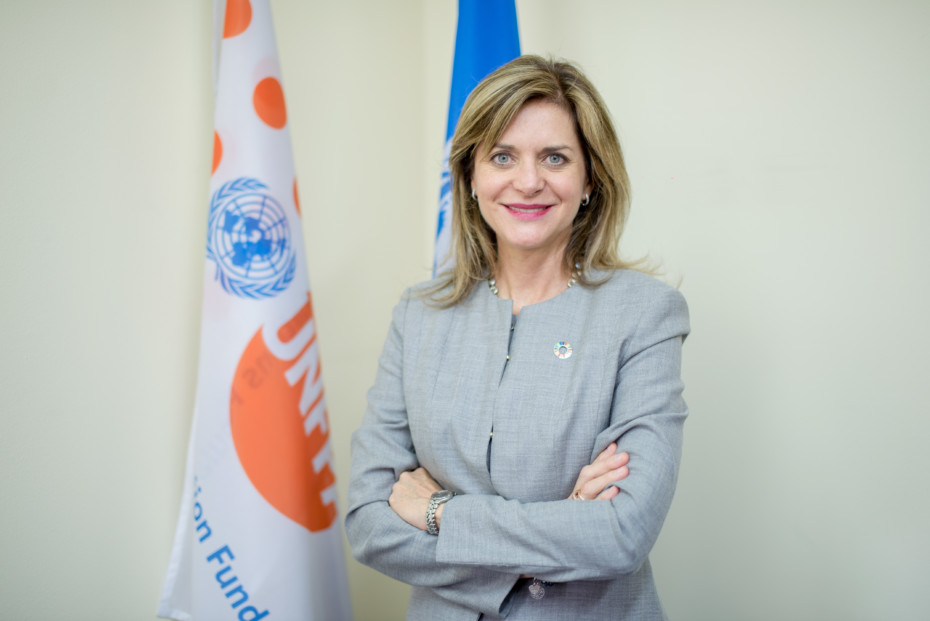 By Alanna Armitage
Across Europe, from Spain to Serbia, care homes for older people have become hotspots of COVID-19 infections. According to the World Health Organization, residents of long-term care facilities account for up to half of coronavirus deaths in Europe.
Among all the heartbreaking statistics that tell the story of how the virus is devastating lives around the world, this figure sticks out to me. It shines light on an unimaginable tragedy unfolding right before our eyes – but drawing surprisingly little public attention.
Older people living in care facilities make up only a tiny fraction of the total population – barely 1%, for example in Germany, the country with Europe's largest number of nursing home beds per capita. This gives a sense of how grotesquely over-represented care home residents are among the deaths caused by the virus.
Older people in general are badly affected by the pandemic. They are at increased risk of severe illness from COVID-19 and some 95% of deaths are among people aged 60 and older. This is one reason why Europe, the region with the world's largest proportion of older people, is seeing the pandemic ravaging with such force within its borders. And older people aren't just facing a health crisis: physical distancing (erroneously called social distancing) measures to contain the virus also have a disproportionate impact on their lives and livelihoods, as many are cut off from the services, support and caregivers they rely on.
Often neglected and out of sight, older people living in care homes are among the most vulnerable of all. We hear haunting stories of people dying alone, without having their loved ones around them and with sometimes only minimal care provided by overwhelmed and under-financed facilities.
The tragedies happening in nursing homes right now are just one, albeit extreme, expression of how we are failing older people more broadly. The pandemic has put this failure into stark relief, but it didn't begin with COVID-19. As countries in Europe are ageing rapidly – one in four people already is 60 years or older – societies have been struggling to create conditions for the growing number of older people to be able to thrive, remaining in good health and active in their communities and public life.
Instead, many older people experience neglect, poverty, social exclusion and isolation – exacerbated now because of the pandemic. Perhaps even worse is the way public discourse tells them, more or less subtly and through myriads of cultural clues, that because of their age they are a burden, less valuable, even expendable.
It is my hope that this crisis, and the horrifying effects it has on many older people, will come to be a turning point for how we see and treat older people in society. At UNFPA, the United Nations Population Fund, we work hard with our partners in government and civil society not only to support older people during the pandemic. But also to ensure more broadly that their dignity and rights are protected and that they remain integrated and engaged in their communities.
Many countries are now looking at how the crisis can be turned into opportunity. There are four key steps governments can take to make this happen:
Prioritise the protection of older people in response to COVID-19. This can include sending unequivocal public messages of support for the equal rights and dignity of older people and taking bold measures to demonstrate that public commitments go beyond lip service. Ensuring continuity of services, supporting caregivers, using digital technologies to reach people in isolation – a lot can be done to mitigate the effects of the crisis.
Hear the voices of older people. As we are responding to this crisis, and developing policies for the future, we must listen to what older people have to say. Engaging with community representatives is vital for avoiding biases and being able to come up with solutions that respond to actual needs.
Counter ageism in public discourse and practice. There must be no tolerance for the rampant age discrimination and negative stereotyping that has surfaced even more during this crisis. Promoting a counter-narrative centred on inter-generational solidarity and the agency and valuable contributions of older people will be key for shifting social norms and attitudes.
Revisit legal and policy frameworks and budgets through an age lens. Now is the time to start looking beyond the crisis and review what needs to change in sectors like health, education, employment and social welfare so that countries are in a better position to cope with the effects of rapid demographic change while ensuring the rights and choices of an ageing population.
Let's be clear: the death of so many older people during this crisis was not inevitable. It is the direct result of our failure – as societies, institutions and cultures – to assign equal importance and value to the lives and well-being of the older generation. We must learn from past mistakes and get serious about creating a society for all ages in which older people are recognized, and supported, as the important pillars of society that they are: as teachers and mentors, carers and volunteers, story-tellers and creators, conveyors of culture, and fighters for rights that we sometimes take for granted. In an ageing Europe, we simply cannot afford to exclude a quarter of the population with all their skills, talents and other contributions. Ensuring that older people are treated with the same rights and dignity as everyone else is not only a moral imperative, it's a win-win for all, old and young alike.
Alanna Armitage is the Director of the Regional Office for Eastern Europe and Central Asia of UNFPA, the United Nations Population Fund.
Photo: UNFPA