2018 World Press Freedom Index: Moldova down to position 81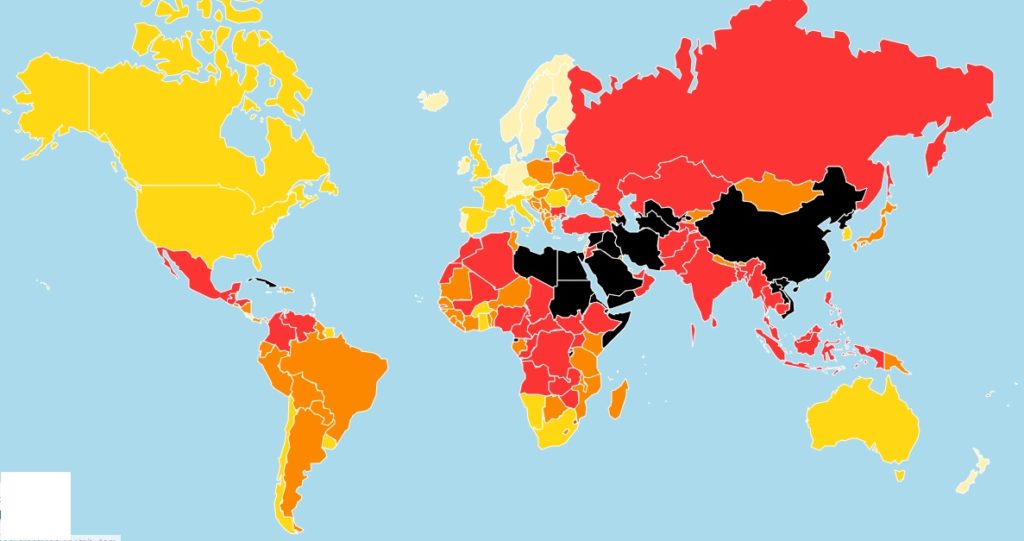 2 May 2018- Reporters without Borders (RSF) published their 2018 index of freedom of the press around the world.
The ranking of 2018 places Moldova on the 81st place, 1 position down compared to 2017 (80) with a score of 30,41 (-0,40).
RSF did not change its position on the media ownership and polarization in Moldova:
Moldova's media are diversified but extremely polarized, like the country itself, which is characterized by chronic instability and the excessive influence of its oligarchs. The editorial line of the leading media outlets correlates closely with the political and business interests of their owners. Journalistic independence and media ownership transparency are major challenges. As media outlets battle with each other in a climate exacerbated by the Ukrainian crisis, the broadcasting regulatory authority's lack of independence and excesses in the "fight against propaganda" continue to be a source of concern.
Romania was ranked 44th with 23,65 points, Ukraine 101st with 31,16 points, while Russia 148th with 49,96 points.
According to RSF, the freest media can be found in Norway, Sweden, the Netherlands, and Finland. The countries with the worst media freedom ranking are Eritrea, North Korea, and Turkmenistan.
The RSF underlines in its 2018 World Press Freedom Index that the global situation of the press is worsening, especially in Europe:
Debates at the European Parliament: "We have not seen progress from Moldova"
A report evaluating the implementation of the Association Agreement between the Republic of Moldova and the European Union was debated in the European Parliament on 13 November. According to the report, our country is opposed to fundamental values related to democratic standards, and MEPs would continue to call for the cessation of financial assistance until significant progress on democratic standards has been made.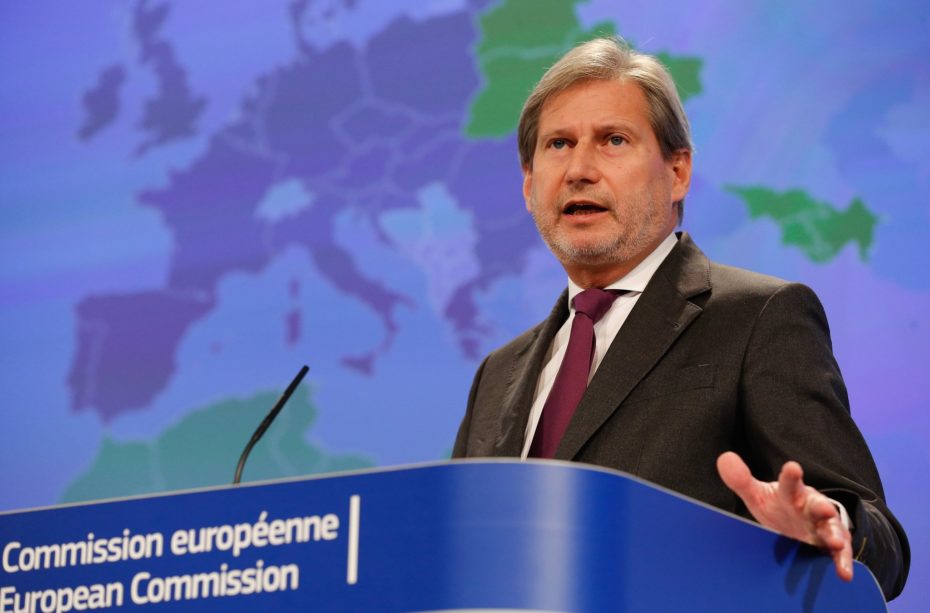 The European Union has invested over a billion euros in the last ten years alone in order to develop the Moldovan democracy and reforms, yet it always risks to be compromised.
The Moldovan authorities declared themselves pro-European though ceased almost irreversible to authoritarian reflexes: cancellation of the results of the mayoral elections, limitation of the freedom of assembly and freedom of speech, obstruction of the right to access to information, suspicious arrests of opposition activists. This way of governing is kicking our country further from the EU.
Here is an infographic created by cprmd, which shows how much was recovered from the $1 billion theft.
#PANOULMILIARDULUIPentru că nu suntem satisfăcuți de calitatea informației prezentate de Ministerul Finantelor al Republicii Moldova în panoul lor, aici vă propunem un alt panou care, în opinia noastră, nu manipulează. Suntem în al patrulea an de investigații și cam atâtea active s-au recuperat până acum din furtul bancar. Tabelul prezentat de Ministerul Finanțelor, deși este numit "recuperarea activelor fraudate", oferă informație despre procesul de lichidare a celor trei bănci falimentate. Chiar dacă se înregistrează venituri din lichidarea băncilor prin vânzarea activelor fixe ale acestora, miliardul rămâne furat, furtul rămâne neinvestigat, iar activele furate – nerecuperate. În trecut am făcut un apel către Ministerul Finanțelor să corecteze informația prezentată (aici: http://bit.ly/2qtvuRE), iar incorectitudinea informației prezentate de Minister a fost demonstrată în repetate rânduri (de exemplu, aici: http://bit.ly/2qELNKH). Cu toate acestea, Ministerul insistă că panoul prezentat pe situl instituției nu reprezintă informație eronată. Este îngrijorător faptul că unele instituții oferă publicului informații "oficiale", dar false.

Geplaatst door CPR Moldova – Centrul de Politici și Reforme op Dinsdag 14 november 2017
According to European Commissioner Johannes Hahn, even though Moldova has made progress on an economic level, the European Union is worried about several issues, such as ensuring free elections, the independence of media institutions, the freedom of expression of civil society, and respect for the rule of law.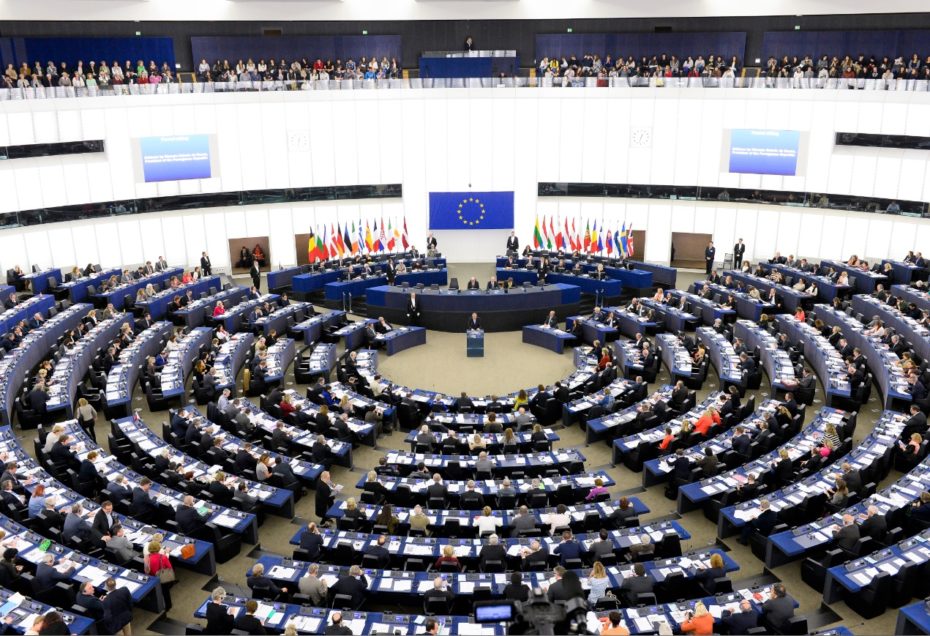 "In all working contexts with the Moldovan authorities I have drawn attention to the need to continue the reforms. We look forward to immediate urgent action to tackle bank fraud, the fight against high-level corruption and the need to ensure that the next parliamentary elections are done fairly and freely. Unfortunately, we have not seen progress from Moldova in order to respond to our concerns. The EU remains committed to the Republic of Moldova and is expecting the same level from Moldova. I would point out that the EU will continue to provide assistance to Moldovan citizens," the European Commissioner said.
Moreover, Hahn declared that because of the lack of commitment from the Chisinau authorities, it is proposed to only support items that bring benefits directly to citizens.
"Sometimes I have the impression that people claim to be pro-European, pro-Western, but when it comes to facts, I don't see how these European values are applied. We have to make decisions in the context in which almost all of our recommendations have not been respected," concluded Johannes Hahn.
Reminder: In this report, the Committee of Foreign Affairs particularly emphasizes its concerns about:
1. Elections (!)
The electoral reform is not in line with the recommendations of the OCSE and the Venice Commission, the recent cancellation of local elections for the mayor of Chisinau on dubious motives, pressure on opposition leaders or local authorities, the financing of excessive and non-transparent parties.
2. The rule of law
There is a lack of independence of the judiciary, the influence of business interests and political leaders, limited progress in combating corruption – including through recent tax reforms that may increase the risk of money laundering – and prosecution of all those responsible for defrauding the $1 billion bank or large-scale money laundering, disproportionate criminal proceedings against political opponents, lawyers and / or their families, as well as human rights defenders, independent judges, journalists and critics of the Chisinau authorities.
3. The media and civil society
The media and advertising market is monopolized, independent news stories have weakened, the new audiovisual code has been implemented late, there have been attempts to limit the freedom of action and the discrediting of civil society representatives.
An outline of the 'Open Dialog' scandal. PAS and DTPP in the gunsight of the Moldovan Parliament
Yesterday, November 12th the second meeting of the parliamentary commission on the investigation concerning the Open Dialog Foundation took place. Initially, the representative of PAS (Party of Action and Solidarity) declared in a press release that Maia Sandu will go in the Parliament hearing in order to "make things clear and to end the lies spread in the so-called enquiry regarding the PAS funding sources."
Maia Sandu and Andrei Nastase, the leaders of the electoral bloc "ACUM", were waiting at the parliament entrance ready to enter along with the journalists, when they were announced that the commission would meet in a closed session and they are invited to the hearing one by one. Sandu and Nastase refused to participate, declaring it a farce. "There are no reasons for having the meeting in a closed session. We are not government workers. We don't have any obligations to keep state secrets and they can't discuss them with us", mentioned Sandu. They organised a press conference right at the entrance of the Parliament. "There are two main goals of these closed meetings: first, discrediting PAS and DTPP (Dignity and Truth Platform Party), and the second, trying to remove our parties from the electoral campaign", mentions Sandu during the press conference.
As official sources state, the main objective of the enquiry commission was to collect and analyse information, as well as to formulate recommendations, without any legal competences. Still, the president of the parliamentary commission – Igor Vremea, declared after the second hearing, that the leaders of PAS and DTPP were "obliged" by law to come at the second session, as the main scope was to hear their opinion on the information provided for the commission.
Background information
On October 4th, the Moldovan Parliament formed, at the initiative of DPM, an enquiry commission for elucidating the allegations of the Open Dialog Foundation and its founder's – Ludmila Kozlowska, interference in the domestic affairs of the Republic of Moldova, as well as funding PAS and DTPP political parties.
The first official hearing was organised on November 2nd. It also was a meeting in closed session. From the very beginning, Maia Sandu asked to be summoned to a public hearing and refused to make statements to the committee in a closed session. According to the PAS leader, the closed sessions are "neither for revealing the truth by the Parliament, nor to inform people about what happened". In response to that, Andrian Candu, the speaker of the Moldovan Parliament, declared that the Sandu's request is an attempt to block the hearings, as she is aware that the analysed information is confidential.
Regarding the allegations that were made, Maia Sandu claimed that the only thing that was funded by the Open Dialog Foundation was a visit for an event in Brussels, having the European Parliament and the Open Dialog Foundation as the event's organizers. Other than that, PAS never received any financial support from the Open Dialog Foundation.
Moreover, Ludmila Kozlovska denied in an interview for Jurnal TV that the Open Dialog Foundation has ever financed the opposition parties of Republic of Moldova. "It is a complete fabrication" she declared, "and it's absurd that they consider me and my organisation a threat for Republic of Moldova". She sees the act of organising a parliamentary commission as a desperate measure taken by DPM (Democratic Party of Moldova).
Open Dialog Foundation
The Open Dialog Foundation is involved at the moment in dealing with several cases of political prisoners from Russia, Republic of Moldova and Kazakhstan. After an analysis of the situation in Republic of Moldova, reports were sent to European Union institutions, and efforts were made on behalf of this institution for freezing the financial support from EU to Moldova. "In turn, Vladimir Plahotniuc started to denigrate the Open Dialog Foundation, this is how people had the opportunity to hear more often about it", states Kozlovska.
What's also important to be mentioned is that, according to the Newsmaker fact-check, the press release of the Parliament of Republic of Moldova contains several fake or misinterpreted information about Ludmila Kozlovska. For example, the press release text states that she was expatriated from Poland for being suspected of cooperation with Russian special forces. In reality, her entering in Belgium was banned on August 13, 2018 because Poland included her in the SIS (Schengen Information System) blacklist without stating any reason for that. About the so-called cooperation with the Russian special forces, wrote Marcin Rey, a polish blogger, and his article was mentioned as an "expert" source in the Moldovan Parliament press release.  Another fake information that was included in the press release and in the media, is that the Ukrainian Security Service blamed Ludmila Kozlovska in "betrayal of her homeland", while she only appears as a witness in a court case.
Featured image source: zdg.md
Moldova's mass migration – the main trigger for the economic and demographic decline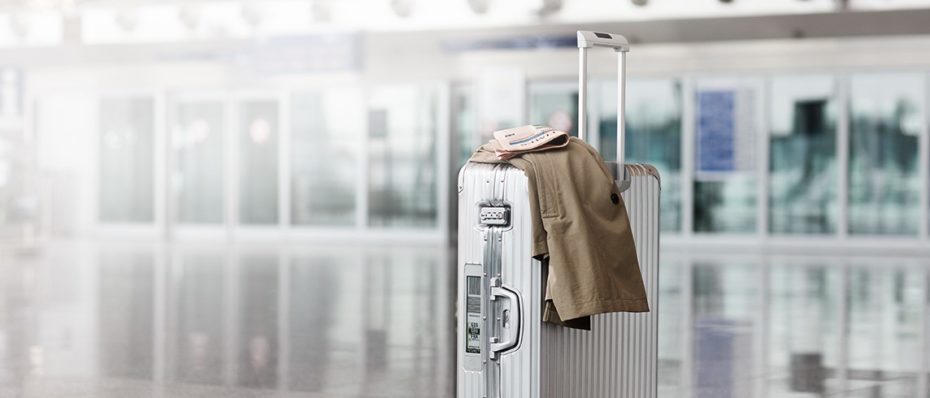 People leave Moldova every day. Nowadays, not only young people leave the country, but elder ones do it as well. It is also the case for Serafima Gherman – a former biology and chemistry teacher, who decided to leave her home country and to head for Milano, Italy.
Our colleagues from Moldova.org spent the day before she left at her place while she was preparing her luggage for leaving. She seems to be down in the mouth. So many years spent in this house…
When Serafima was young she dreamed to become an artist. She secretly applied at the musical college. Her voice was wonderful. When her father, who was a doctor, got to know, he gave her a good beating and told her that the big stages would handle it somehow without her. So, she studied at a technical college and graduated the Pedagogical University from Tiraspol being married with 2 children.  Together with her husband, she built a big house and raised the children. A few years ago her husband passed away. It seems like it was only yesterday.
Sitting on the floor, she tried to put her thoughts in order and to arrange her belongings in the luggage. First, she was wondering if the pieces of frozen meat, packages of parsley, lovage and traditional cheese made from sheep milk will fit into the blue valise next to her. She was aware that the place she goes to is full of cheese and meat of any kind, but she also knew that the home-made food can't be compared to anything. And then, she didn't know how much time it will take until returning home. What if the meat rots?
The next thing Serafima took care for were her clothes, carefully arranged in a plastic bag, as well as her medicines. Still, it was too much stuff. Her grandson assured her that all the things that don't fit in the valise will be brought by his mom, Serafima's daughter, next time when she comes to Moldova. She also lives and works in Italy.
Serafima looked around one more time. She checked the papers and the medicines to not forget anything, and started to slowly move to the kitchen. She was crying. "It is very hard, living my entire life in one place and taking to the road now, when I am old. Who will take care of my house while I am gone?" she asked herself. Everything is left behind: a small house with a kitchen, a bathroom, a bedroom and the most important, a sparkly clean living room called in Romanian "casa mare". Nobody lives in there. It's for guests.
She sadly inspected the yard that has the softest and the greenest grass ever. Once it was full of hungry poultry: geese, ducks, chickens. Now it is so silent. All of them were slaughtered one after another as there was nobody who could take care of them while she was visiting her daughter in Italy.
She never thought of being always on the road. Her heart was always weak and then the problems with blood pressure appeared. So, she had to travel a lot: from the local hospital in Brânzenii Vechi to the district hospital in Telenești, and then to Chișinău. Nobody knew what the health issue was. Only when her daughter Angela bought her a ticket to Italy, the physicians discovered the small intestine cancer. After long beggings from her daughter, Serafima accepted to be operated. In Italy, she got her residence permit and the papers for obtaining the 100% degree of disability, as she was hardly able to move and was in poor health. Now she must go to the doctor regularly. "I have to leave for a new consult. It happens every couple of months. I can't be taken care of in my own country."
It has been going on for several years now. And she cries every time. Her house fell into disrepair while it is so comfortable and nice in Italy, but so foreign. It's like there is no life for her in that world.
She was wearing her favourite floral pink dress and a wool cardigan, as it was already quite cold. Leaning on her walking stick, Serafima slowly walked to the gateway, where a car was already waiting for her to take her to the airport in Chișinău. All she could do more was to ask her neighbour to come and check the house from time to time. Nobody knew when she would return, maybe after a couple of months, maybe in summer. Her grandson Liviu helped her with the luggage and nodded affirmatively while receiving indications from his grandma: "Buy some poison against mice and spread it in the corners and under the bed. Move that gas tank in the garage. I don't want it to be stolen!"
They arrived at the airport and headed directly to the check-in desk. The luggage was already given, the check-in done, and a wheel chair was waiting for Serafima. Tears filled her eyes again. She hugged her beloved grandson and let herself to be guided to the departure gate. There were some other old people that were waiting to be boarded. Most probably they also flown to visit their children.
Republic of Moldova loses her citizens in a matter of hours. Namely, every hour four people leave the country seeking for a better life, according to BBC. In 2017 only, the number of persons over 15 years old that were established abroad for work purposes reached 318.4 thousand, out of which 20.2 thousand are persons aged over 55, as the official data by the National Statistical Office of Moldova states. In case the trend continues, it could lead to a demographic and economic collapse.
Featured image source: lufthansa.com