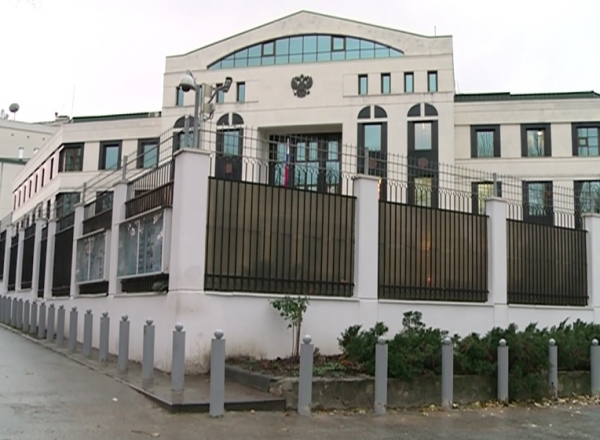 Moldova's intelligence believes that the five Russian diplomats expelled in May 2017 were spies recruiting fighters for the insurgency in Eastern Ukraine, reports Reuters referring to a government source and two diplomatic ones.
Accordingly, the five employees of the Russian Embassy in Chișinău were suspected of spying as undercover officers with the Russian military intelligence agency, the GRU. The spies were allegedly recruiting fighters from Gagauzia, the autonomy in southern Moldova, for paramilitary training in Rostov region of Russia and then for fighting in Eastern regions of Ukraine since 2014.
Neither the Russian or Moldovan Foreign Ministries, nor the Russian Defense Ministry commented the allegations. Not even Ukraine's intelligence center, the SBU, who first reported about Gagauz people fighting in Donbass for the separatist entities, responded to requests from Reuters. According to the sources, some of the Gagauz recruits who returned from Eastern Ukraine, had been either arrested, interrogated or become informants to Moldova's intelligence.
On 29 May 2017, five diplomats representing the Russian Federation were declared personae non-gratae in the Republic of Moldova. As a custom, the reason of expulsion was not made public.
Few know what might be the reasoning of Chișinău's move, but one can find roots in the diplomatic note sent to Moscow in March on the abuses on Moldovan investigators of the Russian Laundromat, but also in the recent arrest of a former MP who was engaged in espionage together with the assistant to the military attache of Russia in Moldova. Some suspect the expulsion of Russian diplomats is just a move of the Moldovan governing Democrats to show their "anti-Russian" attitude to the EU and the USA.