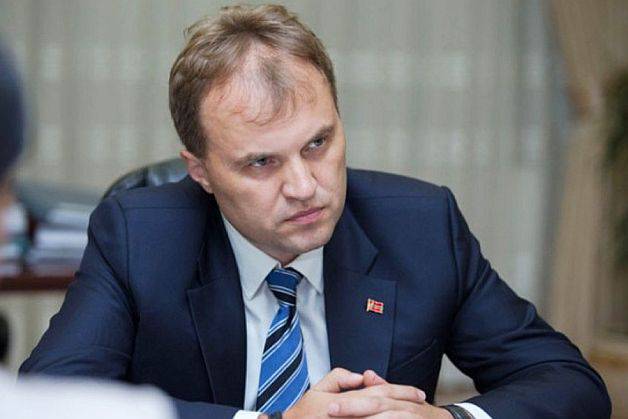 In an interview for Deschide.md, Nicolae Chitoroagă, chief prosecutor of Prosecution Office for Organized Crime, declared that a penal case was initiated on the attempt of kidnapping and assassination of the former leader of the separatist Transnistria, Evgeny Shevchuk, and his family.
According to Chitoroagă, the case was launched on 17 of July after a complaints had been submitted by Shevchuk, who identified himself as citizen of the Russian Federation:
"I want to tell you that the danger he referred to is absolutely real. As a consequence, he and his family are protected by the laws of the Republic of Moldova, like every citizen on the territory of Moldova. We are obliged to ensure the health and security of these people", said Chitoroagă.
Asked about an allegation of high treason committed by Shevchuk as a separatist leader, the chief prosecutor said that it is under examination. Previously, Promo-LEX human rights group stated that there are, at least, three penal reasons to arrest Shevchuk.
Suspected of huge frauds by the current separatist administration, former president of the breakaway Transnistria, Evgeny Shevchuk, found refuge on the right bank of Nistru river- territory controlled by the constitutional authorities, where nobody would expect a Transnistrian politician to refuge in. Shevchuk chose (or had to choose) the right bank to escape from a potential assasination ordered by the Transnistrian "Sheriff" corporation chief, Victor Gushan. In several Facebook posts, the former so-called president took up to explain that his former boss (Shevchuk previously worked for Sheriff) actually controls the government in the Pridnestrovian Moldovan Republic through his proxies in the Supreme Soviet and the current leader Vadim Krasnoselski. In his opinion, the region's prosecutors illegally conducted searches at his Dacha in Stroentzy village in Rybnitsa district, at the same time by threatening his parents.
Evgeny Shevchuk was the president of the breakaway region between 2011 and 2016.