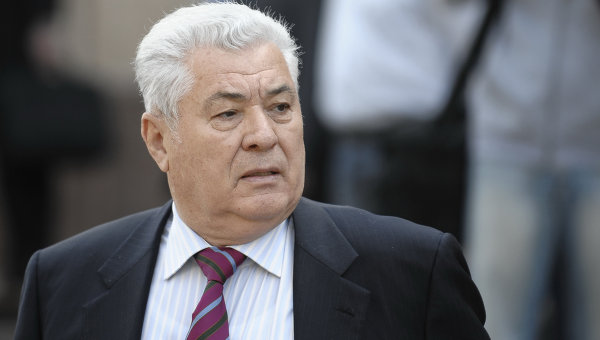 The Party of Communists, once the leading party of Moldova, declared that it is against the change of the current electoral system.
During a press briefing after the Parliament session on March 17th, former President and Communist leader Vladimir Voronin voiced the decision that the current Communist caucus (7 deputies out of initial 21) would not vote for a single member constituency electoral system:
"There are no arguments that could convince us that the imperfection of the current system can be overcome by switching to elections in single member constituencies", he said.
Voronin thinks that a new system would make the current problems more serious and lead to new problems:
"Bribing the voters and the elected deputies would be much easier, which would lead, certainly, to the concentration of the power in the hands of a small group of persons, that push forward, by all means, the modifications in the Electoral Code", stressed Moldova's ex-President.
According to him, the current status quo is the true root of the political corruption and should be replaced, not the electoral system. Voronin thinks that the current government is going to use the new electoral system to stay in power.
On March 6th, the Democratic Party of Moldova, led by oligarch Vlad Plahotniuc, announced about proposing a new electoral system for the Parliamentary elections. Instead of the current proportional system, they propose a majoritarian one, where MPs are elected from constituencies of approx. 30000 voters, including some elected by Moldovans living abroad. The deputies would be also liable to dismissal by local referendums during their terms.
The draft law was already registered at the Parliament of Moldova and waits the approval of the Venice Commission (Council of Europe).