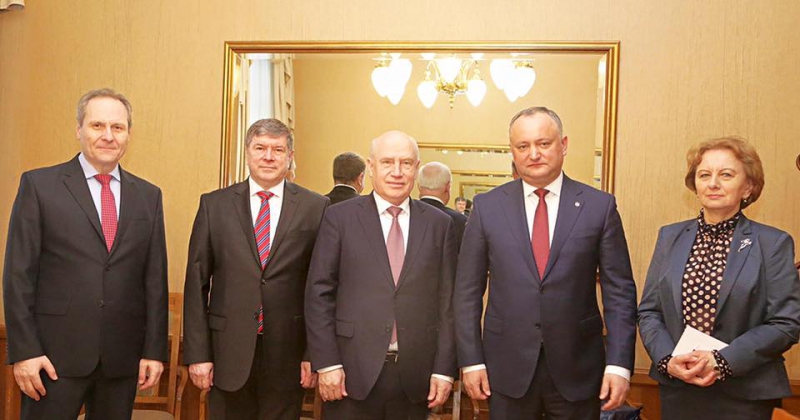 During his visit in Moscow between March 16-18, the President of Moldova, Igor Dodon, met the Secretary Executive of the Commonwealth of Independent States (CIS), Sergey Lebedev.
The two officials discussed about giving (back) the CIS chairmanship to Moldova in the future. Dodon and Lebedev also talked on the recent statement of Parliament speaker Andrian Candu to possibly cancel the participation (as a protest against Russia) at the Parliamentary Assembly of CIS at Sankt-Petersburg during March 26-28.
In this context, President Dodon declared that the Moldovan MPs would participate at the Assembly, no matter what the Parliament and Government leadership says. Dodon was probably referring to his former fellows- Socialist MPs led by Zinaida Greceanîi, so much eager to promote their pro-Russian orientation.
Moldova refused to take over the CIS chairmanship in 2017, stating financial reasons.
The Republic of Moldova joined the CIS in 1991. The Commonwealth incorporates 11 ex-Soviet countries, out of which Ukraine and Turkmenistan are associate members. Georgia withdrew its membership in 2008, while Estonia, Latvia and Lithuania never signed the treaty. The Russian Federation is holding the presidency of the Commonwealth this year.