US Ambassador in Moldova: The publication of the Kroll II report is a good start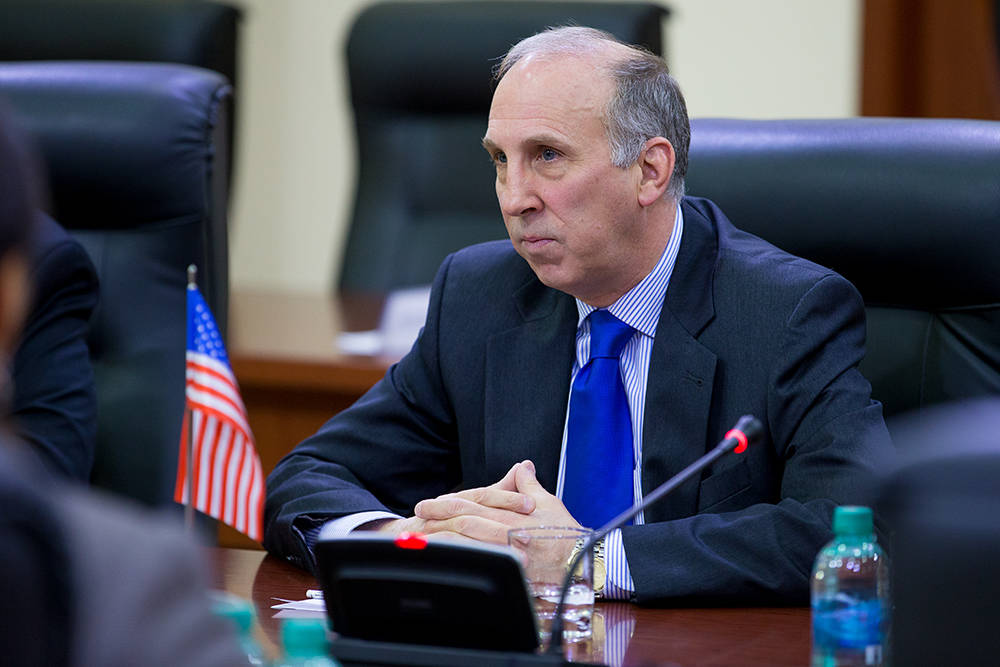 Chief of the US Diplomatic Mission in Chisinau, James D. Pettit, believes that the publication of the second Kroll report is a significant achievement in the theft investigation in the banking system.
"The publication of this report is a significant achievement. It is a beginning. Before any investigation, the name must be hidden. This may create difficulties in the future to end the investigation," said James D. Pettit during the "In PROfunzime" talk show.
He added that the Moldovan authorities have already taken steps to identify and recover money, but banking laws in other countries could slow down this process.
"I have the impression that they have taken a few steps to identify by which banks this stolen money has gone. Probably much effort is needed to continue this investigation because it is about cooperation with different countries. There are a few countries that cooperate quite well and in other countries there is no cooperation, perhaps because of banking laws," added the US ambassador.
US Ambassador James Pettit's farewell message: "I think people of Moldova deserve something better in life"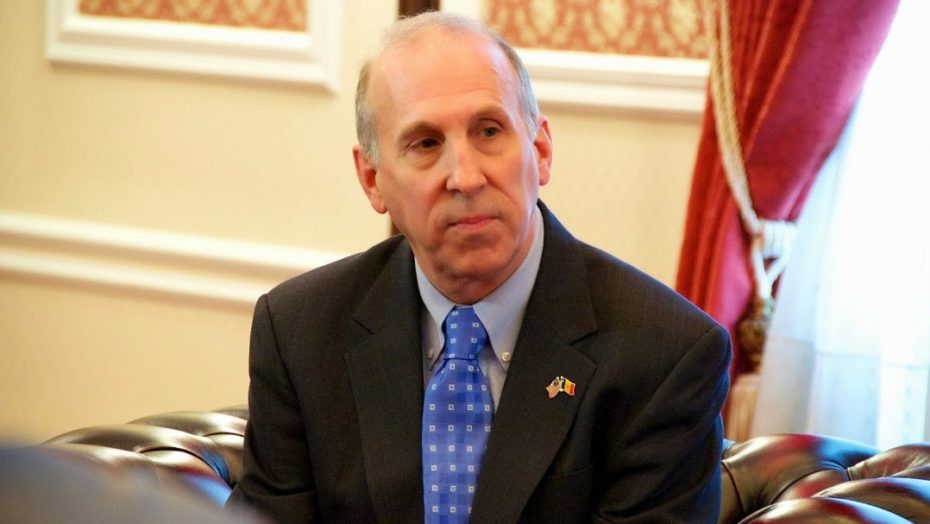 "I believe that Moldovan citizens deserve better in their lives, a Government that works to contribute to the improvement of life. I think that Moldova has enormous potential and we need to develop, work together in order to establish a prosperous, democratic country. Hopefully, Moldova will become a member of the EU in the near future," says the farewell message of US Ambassador to the Republic of Moldova James D. Pettit.
In the video posted on Facebook, James D. Pettit. declared that he was very impressed that the people of the Republic of Moldova hold on to their culture and traditions in a different way than other countries do.
James D. Pettit admitted that in the three-year and eight-month term he had more pleasant than unpleasant memories, but that he remains with a very positive impression and hopes that he has somehow contributed something to this country. In the end, he recited a poem in Romanian.
James D. Pettit began work in the Republic of Moldova in January 2015.
Could President Dodon be held accountable for his statements at the World Congress of Families?
The 12th World Congress of the Family takes place on September 14-16, in Chisinau, under the patronage of President Igor Dodon.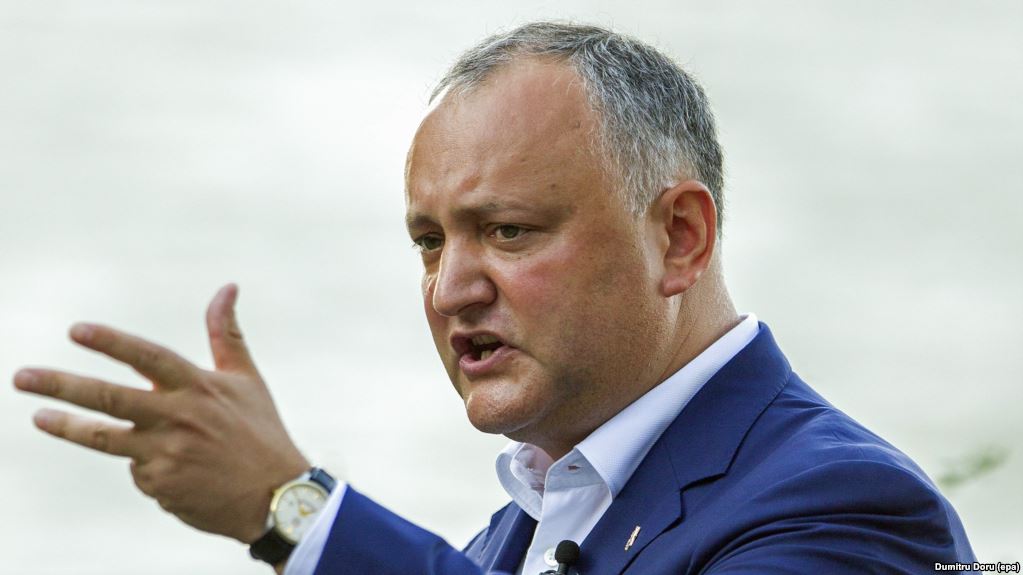 Yesterday, President Igor Dodon delivered a speech in the onset of the World Congress of the Family, in which he said that "the organization of sexual minority festivals and other activities promoting anti-family and immoral principles must be firmly condemned and even outlawed."
"I am convinced that such propaganda should not take place in our society," was one of Dodon's declarations.
Reminder: On Thursday, September 13, the Promo-LEX Association published a Manifesto for Respect, warning that the previous Congress editions have proven an aggressive speech against social groups.
Promo-LEX: "Promotes an anti-abortion and anti-divorce speech that diminishes from women's independence to freedom of choice, opinion and personal life, as well as an anti-lgbt speech and anti-family relationship outside of marriage. The discourse that incites hatred and discrimination has become an increasingly dangerous tool of tension and division of society."
Could President Dodon be held accountable for his statements at the World Congress of Families?
The Law on Equality Issue no. 121 from 25.05.2012 to art. (1) establishes the prevention and combating of discrimination as well as ensuring the equality of all persons on the territory of the Republic of Moldova, regardless of race, color, nationality, ethnic origin, language, religion or beliefs, sex, age, disability, opinion, political affiliation or any other similar criterion.
The Law on Freedom of Expression no. 64 from 23.04.2010 to art. 2 provides the notion of speech that incites hatred as any form of expression that causes, propagates, promotes or justifies racial hatred, xenophobia, anti-Semitism or other forms of hatred based on intolerance; according to art. 3 par. (1) Everyone has the right to freedom of expression.
World Cleanup Day 2018, celebrated in Moldova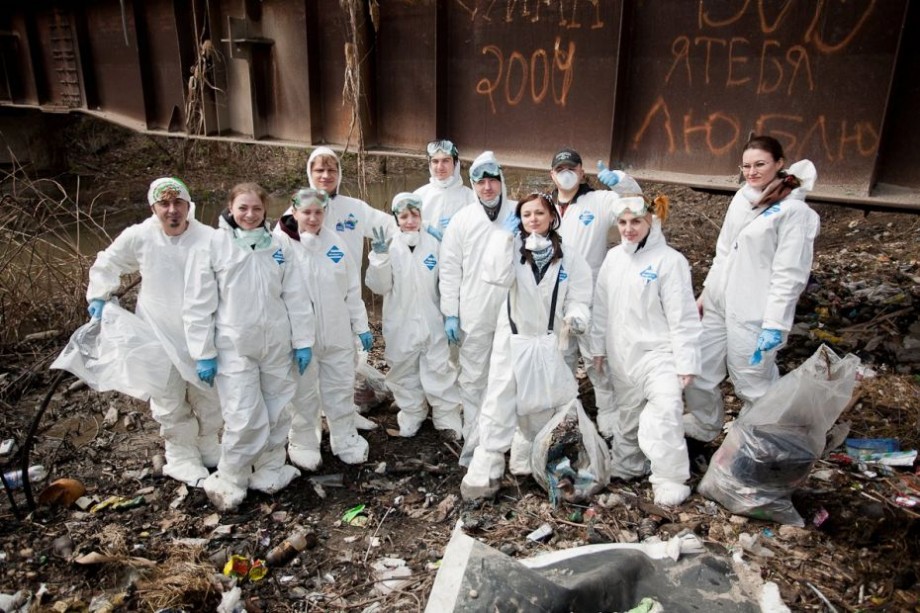 Today, September 15, the World Cleanup Day takes in the capital of Moldova. The representatives of the local public authorities, together with the volunteers "Hai, Moldova", will participate in the cleaning and collection of garbage from the parks and the public areas of the city.
"We want to live in a cleaner and healthier world. The change is in our hands, so we encourage all those who care about their future to collect the waste from their districts and reduce the amount of garbage they produce daily", according to the Hai Moldova project.
The statistics show that there are about 2,500 unauthorized places in Moldova in which the waste is dumped. But experts say their number is much higher. In a single year, 4 million tonnes of waste was generated on the territory of Moldova, of which only 600,000 were used, 1 million tonnes – destroyed or dumped, and over 1.5 million tonnes of waste remained in stock the territory of the waste generating units.