2017: EU almost equals CIS at individual money transfers to Moldova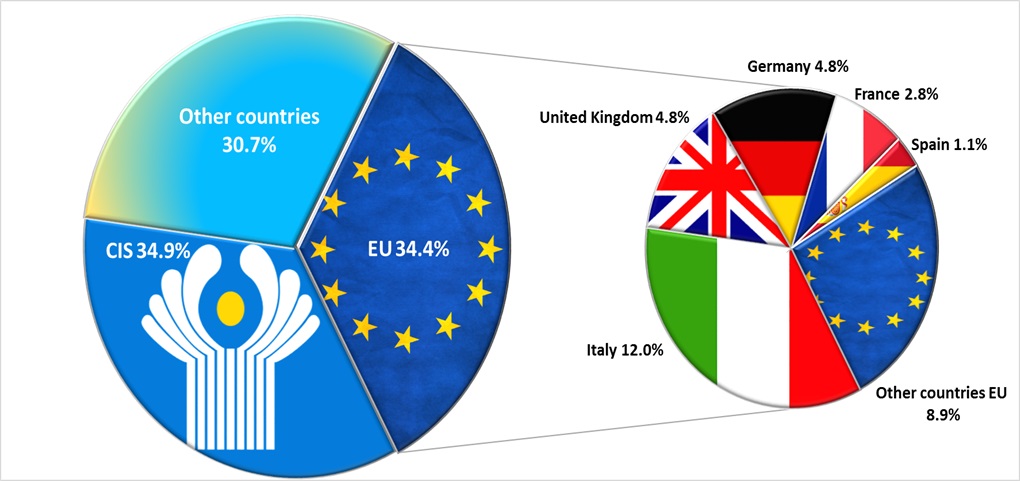 The National Bank of Moldova (NBM) published the report on the individual money transfers from abroad to Moldova in 2017. NBM reports that around 1199 million USD were sent to individuals in Moldova.
Some 85,2% of the money was transferred via money remittance systems (USD, EUR or RUB). The currency structure of money transfers (recalculated in USD) was as follows: USD – 570,54 million, EUR – 522,37 million, RUB – 94,40 million and other currencies – 12,66 million.
The National Bank noticed a continuation of the downward trend of transfers from the CIS countries, while the EU transfers increased by 20,3% compared to 2016.
Money transfers from other states (except for the CIS and the EU) totaled 30,7 percent in 2017:
96,2% of the CIS transfers originated in Russia.
Within the money transfers from the EU countries, Italy accounts for the largest share of 34,9 percent, being followed by the United Kingdom (14,0 percent), Germany (13,9 percent), France (8,1 percent), Spain (3,3 percent), Ireland (3,0 percent), Poland (2,8 percent), Czech Republic (2,6 percent), Portugal (2,5 percent), Romania (2,4 percent), Belgium (2,1 percent), Cyprus (1,8 percent) and Greece (1,3 percent).
Moldovan remittances still heavily rely on the Russian market: 402,63 million USD (or 33,6% of money transfers) originated in Russia. Other leading remittance sources are: Israel – 17,1 percent (205,02 million), Italy – 12,0 percent (143,83 million), the USA – 7,9 percent  (95,13 million), United Kingdom – 4,8 percent (57,88 million), Germany – 4,8 percent (57,56 million), France – 2,8 percent (33,60 million), Turkey – 1,3 percent (15,30 million) , Spain – 1,1 percent (13,74 million), Ireland – 1,0 percent (12,31 million).
Moldova Government increases guaranteed minimum wage to 2610 Lei ($157)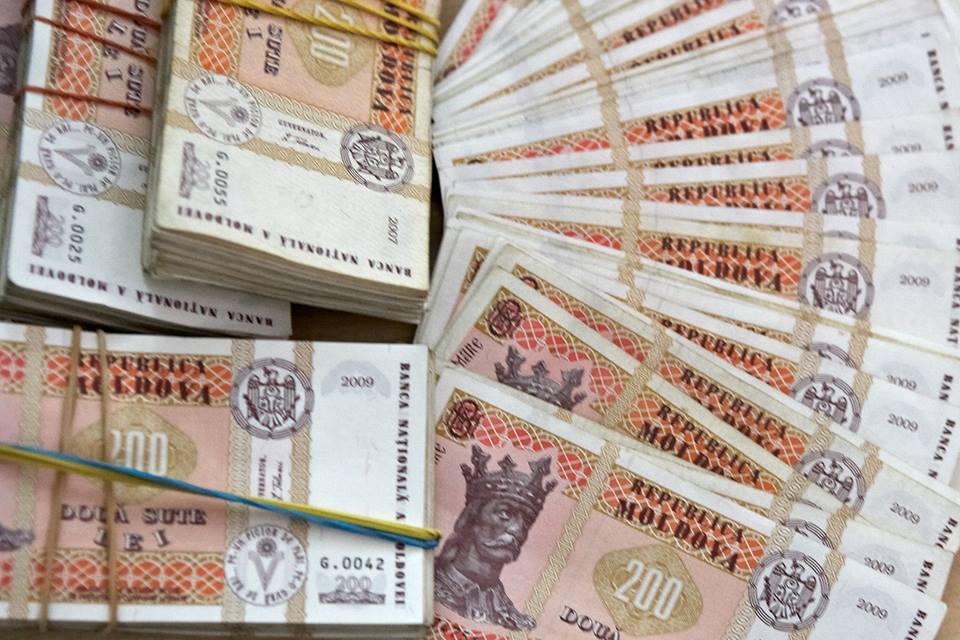 25 April 2018- The Government of Moldova adopted a decision to increase the guaranteed minimum wage in the real economy by 230 lei (approx. 14 USD) up to 2610 lei (approx. 157 USD). The change is expected to enter into force from 1 May 2018.
Thus, the workers in the real sectors of the economy will not receive less than 15,44 Moldovan lei (0,93 USD) for an hour of labor, compared to the current 14,09 lei- 2380 lei monthly.
In 2017, the prices increased by 6,6%, while the productivity growth rate was 3%- a 9,6% salary increase is put up.
Moldova buys 69 Russian GAZ ambulances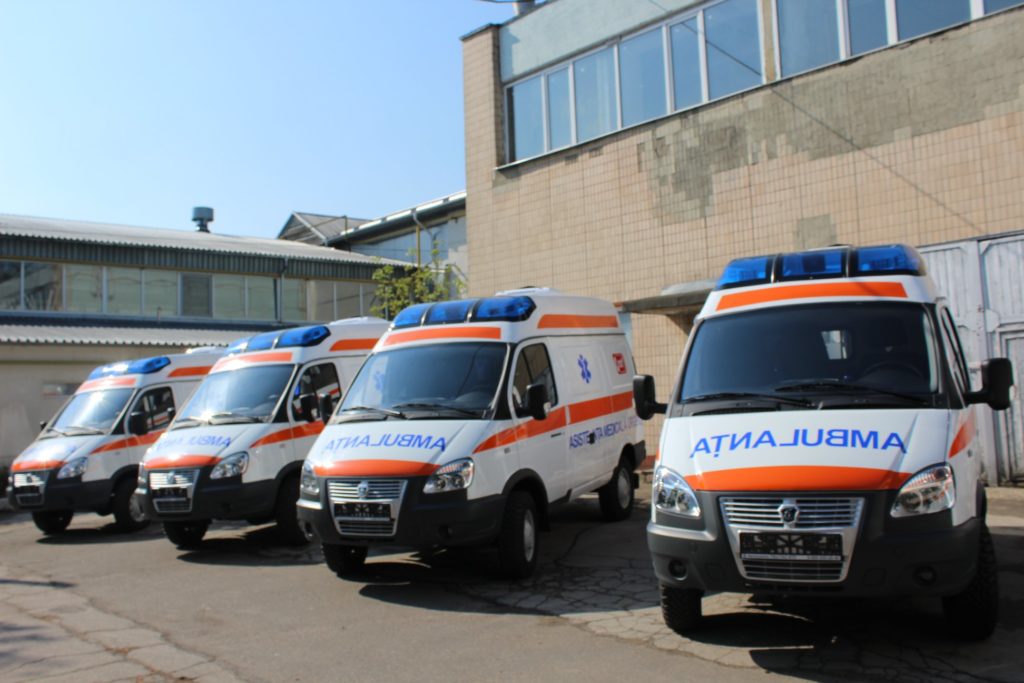 24 April 2018- The Moldovan Center for Urgent Medical Assistance announced about the delivery of 10 ambulances bought last year from the Russian GAZ. Other 50 GAZ ambulances are expected to be delivered until the end of May.
The 69 ambulances will be distributed in 32 urgent medical centers, where the ambulances are 90% overused. The Center claims that the GAZ Sobol ambulances, costing 740 thousand lei each, comply with the international standards and the technical equipment allows a high level of medical assistance.
The seller of the ambulances was a Moldovan firm residing in Coșnița, Dubăsari district. According to Mold-Street, the ambulances were produced at the GAZ factory, which belongs to Basel group (Basic Element), controlled by the Russian oligarch Oleg Deripaska. The latter is subject to the US sanctions due to his alleged involvement in the President Trump campaign manager Paul Manafort's collusion with Russian officials during the 2016 elections. There are also "allegations that Deripaska bribed a government official, ordered the murder of a businessman and had links to a Russian organized crime group" (NPR).
Some claim that this would mean that the Moldovan Government is a collaborator of Deripaska.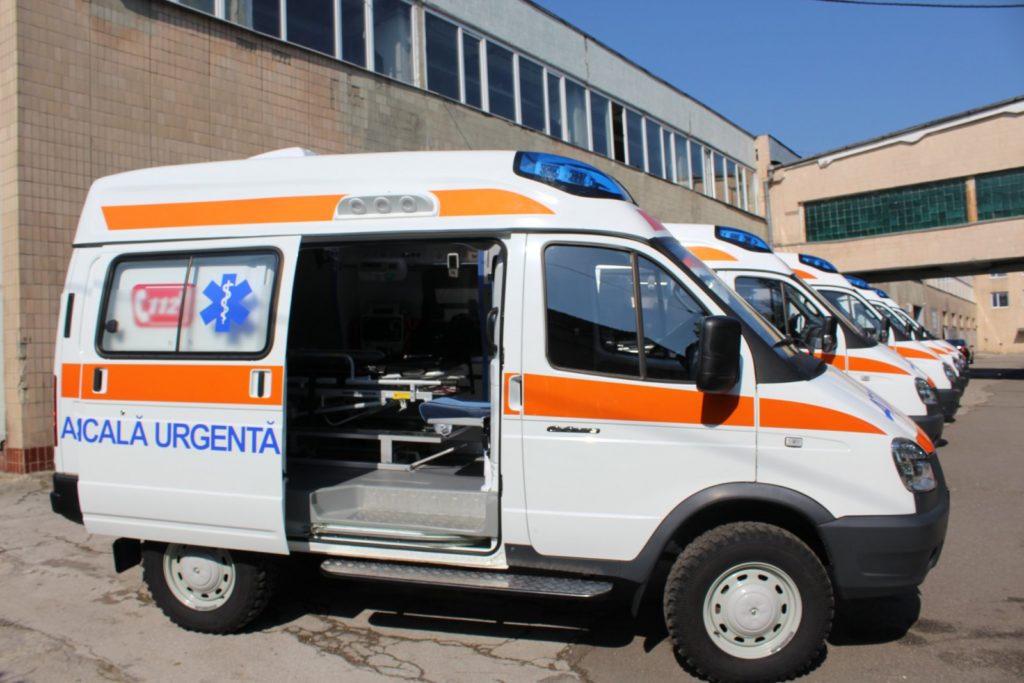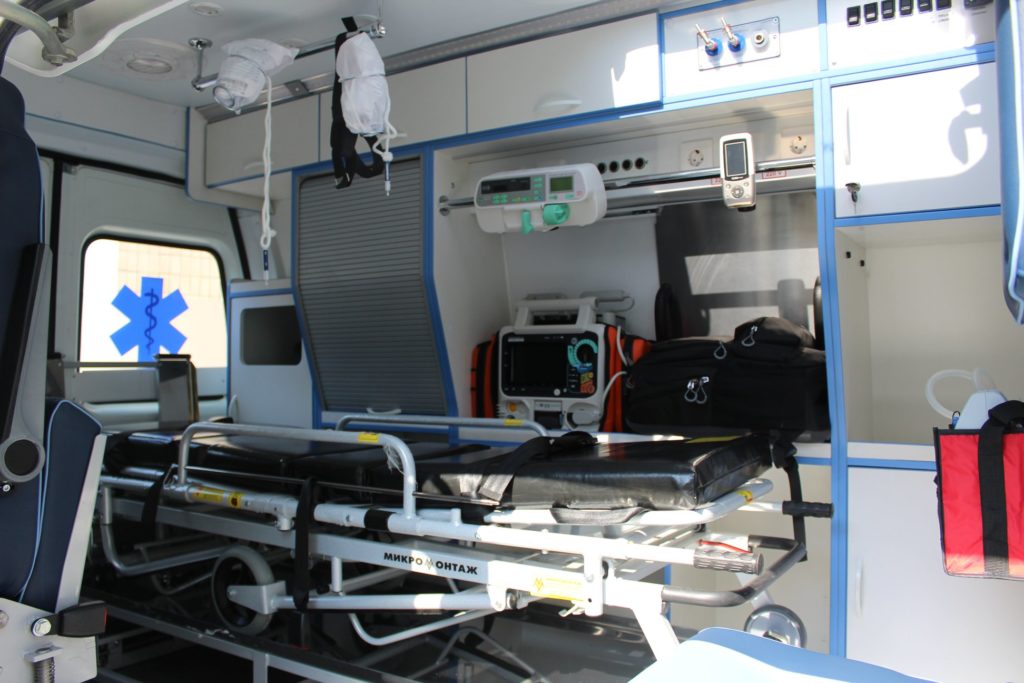 Facing criticisms about GAZ's quality, State Secretary Boris Gîlcă declared that he was too skeptical about the quality, but then was later convinced that "things changed":
"Things changed, there are quality cars, well equipped, at an extremely good price, the best price, which probably was the criteria for the listing", says Gîlcă, quoted by Unimedia. Gîlcă says that only 60 ambulances were bought from the public listing, but then 9 were delivered as part of "very tough negotiations".
For 2018, the Government of Moldova allocated 273 million lei for buying other 168 ambulances: 35 intensive therapy units and 133 regular ambulances.
In 2017, urgent medical assistance was offered to approximately 868 thousand people.
Study: Corruption in Moldova's public procurement yearly costs up to 3 billion Lei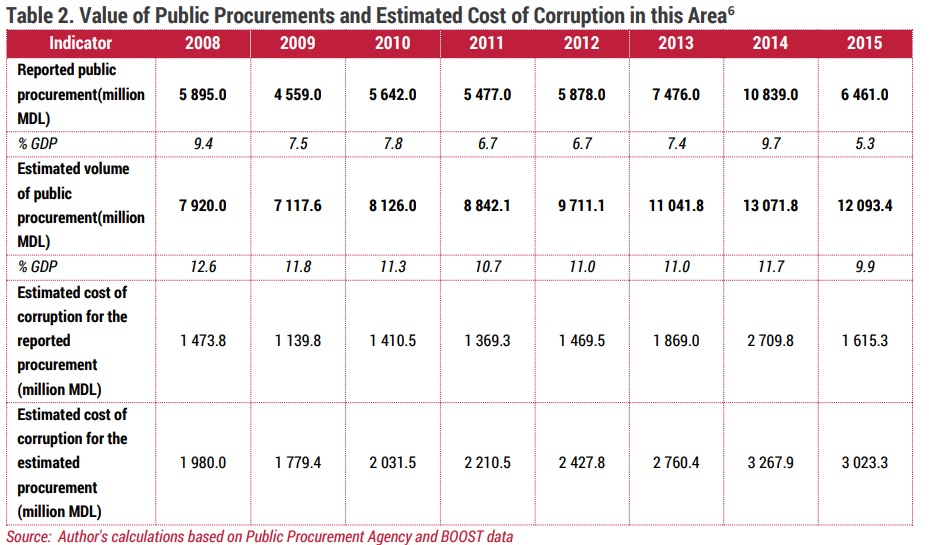 11 April 2018- An analytical commentary by Iurie Morcotilo states that the corruption in public procurement costs Moldova up to 3 billion Lei (183,24 million USD).
The study is based on the official data on the estimated full cost of public procurement from 2008 till 2015. The main factors cited as causes stimulating corruption in public procurement are lack of transparency, the complexity of the procurement process, but also the misinterpretation of the public budget as something abstract, not as money from the taxpayers. The corruption in public procurements are believed to happen at different stages: planning, procurement launching, evaluation and contract awarding, contract implementation stage.
Though Morcotilo recognizes that quantifying corruption is hard in this field, the study views some indicators from Moldova's ranking in the Global Competitiveness Report: embezzlement of public funds, favoritism in governmental decisions, informal bribes and payments, and inefficiency of public spending.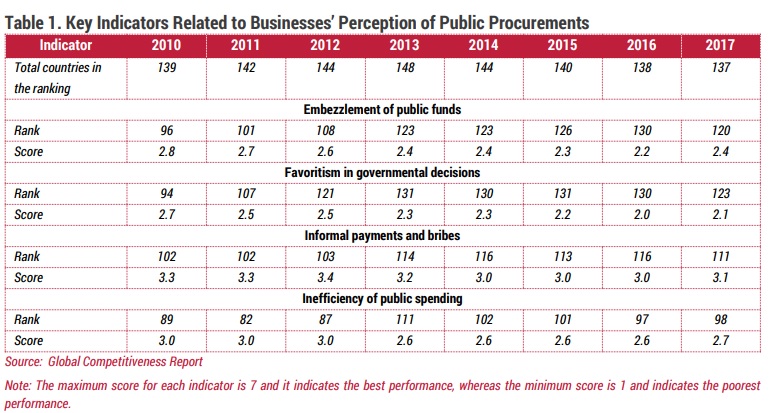 The costs of corruption in public procurement was also calculated based on the estimated international average of 20-25% of the total amount of public procurement. In Moldova's case, the 25% quota was reasonably applied, even if the statistical data on public procurement are lacking (only big contracts are counted for stats). The study found that between 1,3% and 2,5% of Moldova's GDP are lost to corruption in public procurement:
"Based on the available data and applying the 25% average percentage of the corruption cost in public procurement, it can be estimated that in 2015 this cost varied from MDL 1.6 billion to MDL 3 billion, which represents between 1.3% and 2.5% of GDP", reads the study.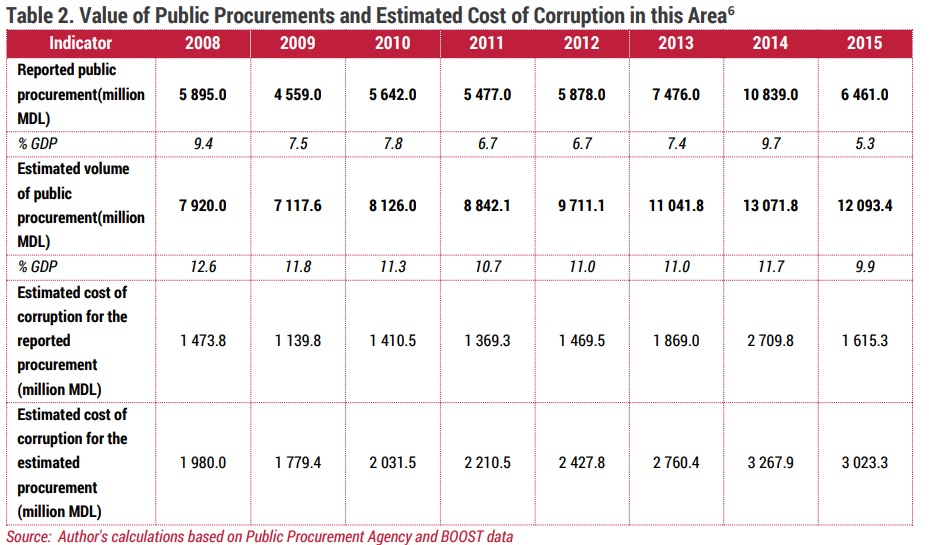 Of course, those are only monetary costs. Other consequences are:
long-term financial losses for the public budget;
negative impact on health and safety of population;
negative effects on competition.
The author opinionates that the corruption in public procurement can be reduced only by joint efforts of the authorities fighting corruption and those responsible for procurement management, but also by enhanced monitoring by citizens.